Wearing sporty looking clothing has become a wardrobe staple for quite a few women. Now let's make one thing clear: I am not talking about old tired sweatpants and your husband's oversize sweatshirt.  The look has been modernized over the last few years by brands like Lulu Lemon, Beyond Yoga and many designers. Sporty now means so much more than comfortable or sports clothing.  It can be lifestyle clothing as well.
For fall we talked about how to take the looks of leggings and dressed up sweatshirts and turn them into street wear. The new sporty takes this same trend and pulls it a bit further. Spring 2016 is about colors, bright and pretty and it is also about a very feminine stylization of women's wear.  You see lots of lace, ruffles and florals into every trend this season.  That is no different with this trend.
So what exactly is the new sporty?
The new sporty is an update and feminizing of the same trend we saw for fall. Stripes are a huge part of this trend.  Stripes are to the sporty trend as florals are to the Pretty trend. So basically stripes are some of the key elements to updating your sporty look. The look above is from Loft. The pants are bi stretch and colorful and are made sporty by the striped sweater it is paired with.  But keeping with the feminine trend of spring the whole look is paired with a feminine shoe. Loft takes this look into skirts as well
their new denim skirt is a nod to the traditional 'golf'skirt and paired with a fitted sleeveless t shirt and modern fleece jacket.
The sporty trend is stong in quite a few silhouettes and works its way though almost every piece of clothing you could do for a fresh spring look.
On the bottom let's think of pants.  Of course denim works here like it does in every trend.  The stretchier the denim the better here.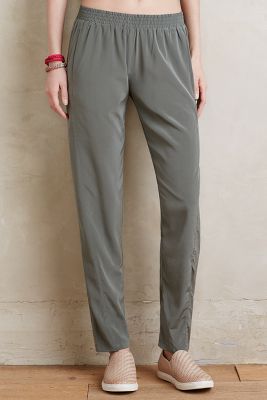 But also think of the softness of pants in this trend. These are Willow silk pants from Anthropologie.  Lots of pants have elastic waistbands this season, all of them working back to this trend. Joggers are still playing a big role this spring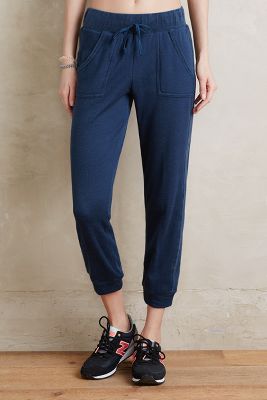 whether they are sporty like these cropped drawstring joggers from Anthropologie.
Or stripe like these from Stateside at Nordstrom or even
dressy and feminine like these crepe Trouve joggers from Nordstrom.  Any pants that are tight around the ankles are part of this trend.
I also love the look of a cuffed soft chambray lounge pant from Stem at Nordstrom. Pants are also fluid in this trend. 
Whether they are striped and flared like these from Ann Taylor or
ankle length and printed like these from Loft.  Pants are fluid and have a lot of stretch.  Flares, straight and cropped all can play in here.  So can the newest trend of spring pants, the cropped flare pant
here is the WHBM version.  Almost every store is showing them.  Do yourself a favor and try them on.  Make sure they flatter you before you order a pair on line.  I don't care what size you wear most women under 5'4″ will have a hard time.  If this trend is not for you, the same look can be acheived with a cropped skinny or straight pant
(WHBM again) just find the pant that fits your body best.
Other than pants, shorts also play a big role in this look. And almost every store and every line is showing shorts for spring.
Whitehouse/Blackmarket is showing both bermuda shorts with stretch and
a shorter version with stretch in lots of colors. Ann Taylor also has lots of shorts in varying lengths and colors
. Skirts are mostly knitted and short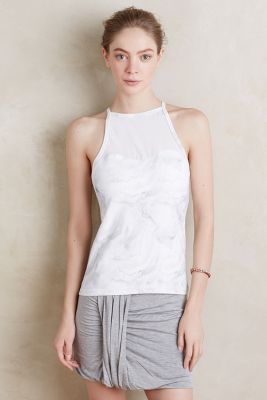 like the Swooped mini from Anthropologie.
But you will also see stripes in all lengths from mini to maxi that work here as well, like this striped skirt from Trouve at Nordstrom.
One of the other key pieces to this trend is all the jumpsuits and rompers that are in the stores and online. 
Nordstrom has a lot of choice in both jumpsuits and rompers, especially in their t.b.d. department featuring their own brands like Hinge and Trouve. So does Anthropologie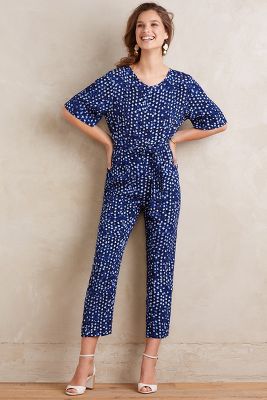 you can get really playful with some of the pieces they have at Anthropologie (Farrah jumpsuit) and you can take your sporty look and nod to other spring trends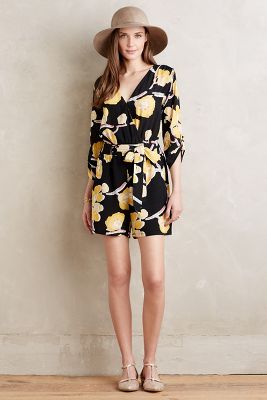 with this Tropical floral romper. Overalls, jumpsuits and rompers all work so well in the sporty trend.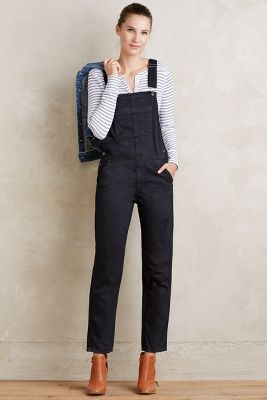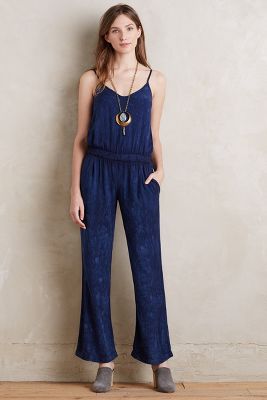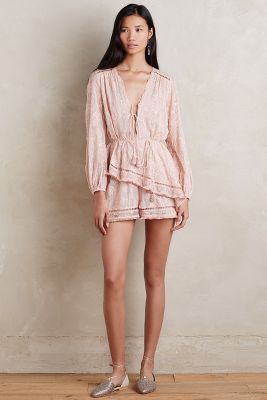 The above three looks are all from Anthropologie.  Just pick what suits you best if you want to go for a jumpsuit, overall or romper look.
Tops are many.  The entire spring T shirt collection from every line fits this trend.  We spoke about stripes above, but I cannot stress enough how big a role stripes play in this trend. The more colorful the better!
Off the shoulder looks are also big, so you can combine stripes with that trend for your sporty look. This top is the 'Yacht club stripe' from Free People at Nordstrom.
Long sleeved and bright or a bandana stripe both from Loft and they both work with your new sporty look. Loft has a ton of stripes in their spring collection, and don't forget about stripes in sweaters as well
.
I have gone on long enough about stripes.  The other print that work on top with this trend are plaids.  Not necessarily your dark plaid from fall.
Softer, prettier plaids are what the spring version of this trend calls for. 
The t.b.d. shop at Nordstrom and Madewell have this covered if that is what you are looking for.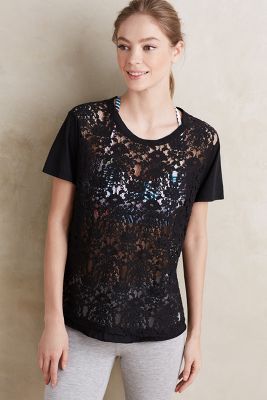 And of course a lace t shirt works in this look as well.  This one is from Anthropologie and it will dress up your sporty look.
And last tops I want to mention in this trend is the huge amount of graphic t shirts on the market. Again almost every line has one.
Just pick one you like and wear it with your sporty bottom. Both the above graphic tops are from Nordstrom.
Dresses also can take the sporty turn.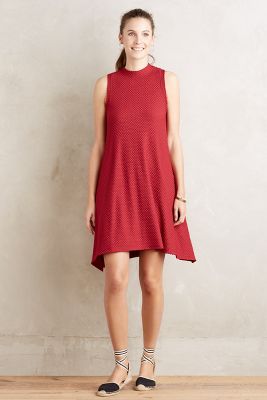 One of my favorites is this Cerise Swing dress from Anthropologie. I love the color and the fact that it's knit and comfy, yet pretty as well.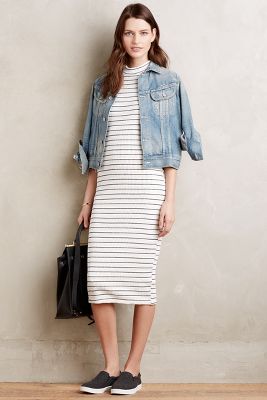 For your creative office you can go for this striped midi dress, maybe dress it up with wedges for work.  
Stipes also can show in a dressier dress as well like this Loft dress. Here is also where you can wear your casual knit maxi dresses
I love the color of this one from Loft!
Maxi dresses are big again this spring and so are midi dresses, if you want them to work with the New sporty do them in stripes like this Tracey Reese dress from Nordstrom or stick with knits.
The jackets that work with this look are the denim jacket and any fleece jacket you have that can go beyond the gym.
Anoraks also work here, this one is from Loft.
Or a shirt jacket ( Loft) can be worn instead of a denim jacket to acheive the same look and spirit of the outfit.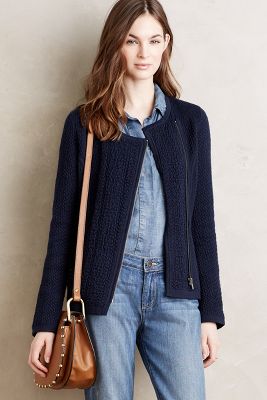 Zip sweaters ( Anthropologie)work great to take this sporty look to the office.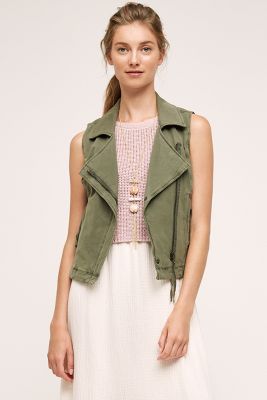 Vest (Anthropologie) can also give you an alternative jacket look.
And one final note on how to wear this look. How about wearing it dressy?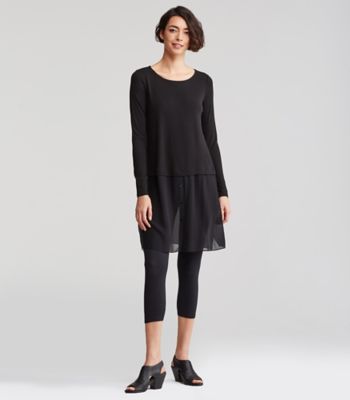 Eileen Fisher is showing their long tunic over leggings and WHBM shows
a dressy jumpsuit version for those who really want to embrace this look everyway!
So now that we have gone through all the pieces, how does it look altogether?
(Nordstrom)
(Anthropologie)
(Loft) I think it looks great when the whole thing comes together.
Shoes can be runners, or what I prefer is the new tied up espadrille
like this one at Nordstrom or even a flat platform sandal
like this Steve Madden shoe. A chunky open bootie could also work
like this Top shop shoe. Keep your shoe in the same spirit as your outfit. Notice how in the looks above, the shoe fits the style of the outfit. So ditch the runners for work or an evening out.  But by all means wear a great fresh version of your gym shoes for daytime. Just don't wear your gym shoes.  Slip on runners are still strong and look great here.
Even Ellen Degeneres has gotten into the sneaker game. See her ED line at Nordstrom.
Accessories are very simple. Small stud earrings or simple hoops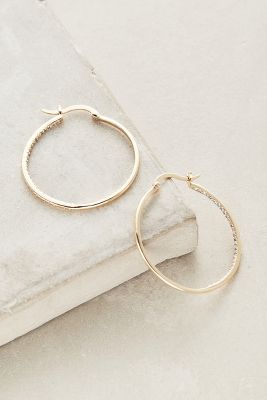 . Necklaces that are simple as well work best.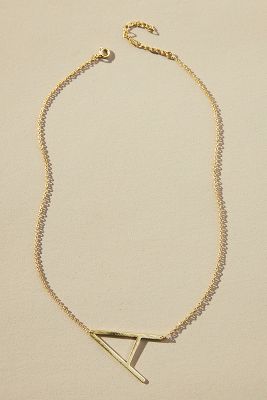 Maybe one with your initial would be cute. Less is more with accessories with this trend.  The new Boho calls for layers but the new Sporty shuns them.
A great backpack like this one from Michael Kors in a bright color is your go to handbag. Or wear any bright simple small bag or cross body you already have.
The last key accessorie to own with this look is a great pair of sunglasses
I am all about the round style this spring but wear what fits your face best.  And don't forget to throw on a straw hat or baseball cap
to protect your face from the sun!
The new Sporty is all about being comfortable, cute and having fun with your look.  Do invest in something striped this season.  And pull out all the joggers your bought last spring and wear bright graphic or colored t shirts to get the most out of what you already own. Just rock the look with your own personal style!
I hope you understand the New Sporty better now. As I was writing this blog I think I fell in love with this look a little.  And as soon as the warmer weather hits the very wet West coat I think I will rock my own version of this look!
As always you can feel free to reach me at suethefashionista@gmail.com with any questions or suggestions.  I love hearing from you and will get back to you quickly.  Like I mentioned last week I am also offering personal styling via skype for those of you outside the Vancouver area.  Please email me if you are interested.
Enjoy your new sporty styles. Until next time…