Unlike dresses, outerwear is a must for all of us. Winter is definitely here across most of North America and it tends to hang out until about April. So most of us need coats and jackets that will see us through.
I live in Vancouver so the challenge with outerwear in Vancouver is not only how to stay warm, but you need it to keep you dry as well. Cloth coats are for nice days here on the Wetcoast; but since November and December are wetter than they are cold, cloth doesn't cut it. So what do you wear when you want to stay warm and dry?
A Vancouver girl heads to Aritzia or aritzia.com and grabs the tna Superpuff which now comes in a waterproof version.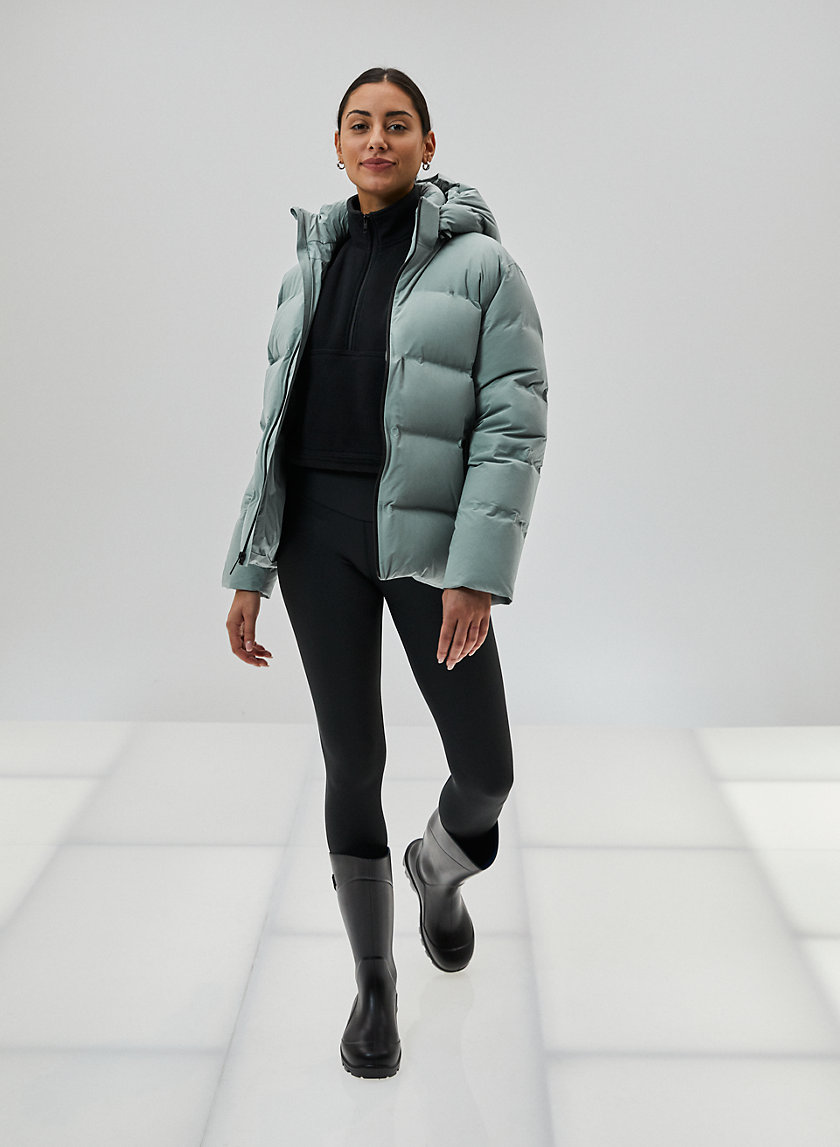 It comes in 3 colors, this great blue, taupe and black. It is made with Rainstop, a wind proof and water proof fabric from Japan. It's seams are sealed so no moisture can get in. And the best part of all is it's has a hood and is under $400. This is the quintessential pandemic winter coat for Vancouver weather.
I can't say enough about the Super Puff. Aritzia makes it in every length and every color. My new favorite is the Super Puff MID, I love a coat that covers my bottom and that I can still move around in. Not that I need another puffer coat but if I do this will probably be the one.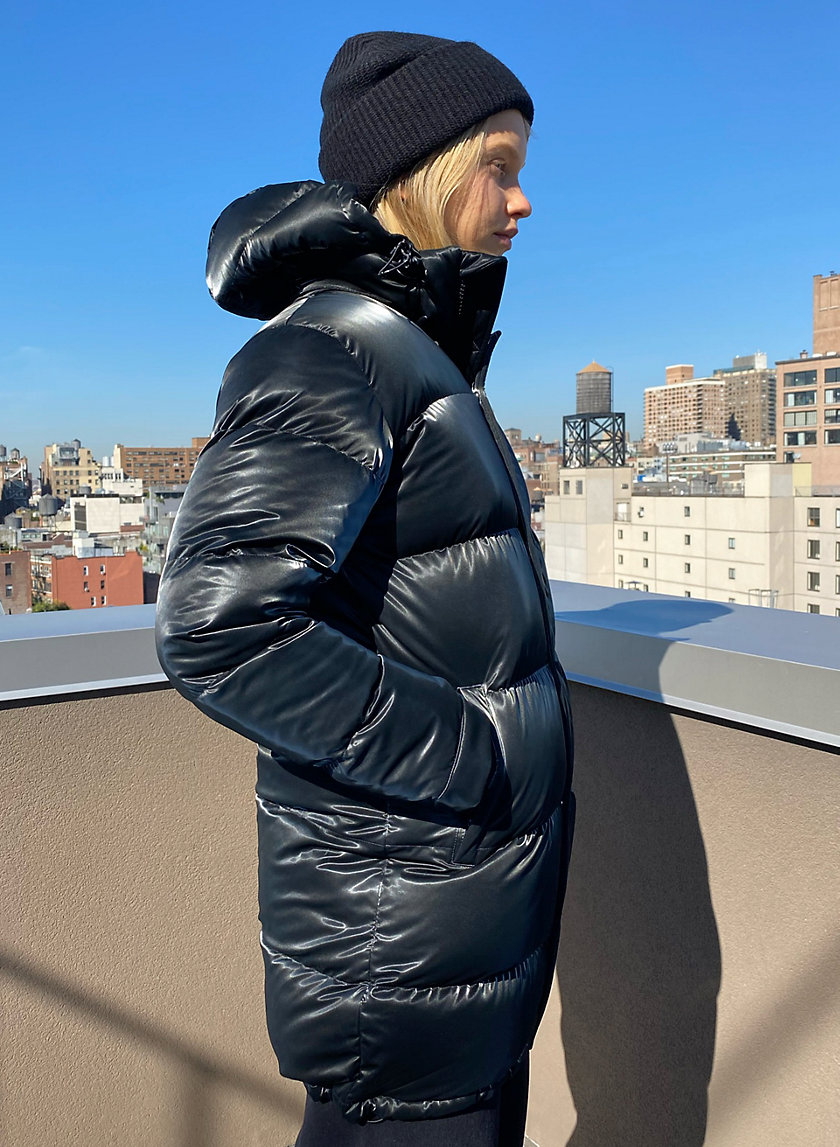 It comes in 5 different outer fabric types and each one of those comes in at least 3 different colors. Choice is not an issue.
I strongly encourage you to go to Aritzia.com and check out all the Super Puffs. They come in every length and a vest version. You will find one that works I promise. And Aritzia has 2 day delivery so you won't have to wait long to get it!
Aritzia.com is probably the best site to get other kinds of coats and jackets as well. In last fall's coat blog I spoke a lot about the Steadman coat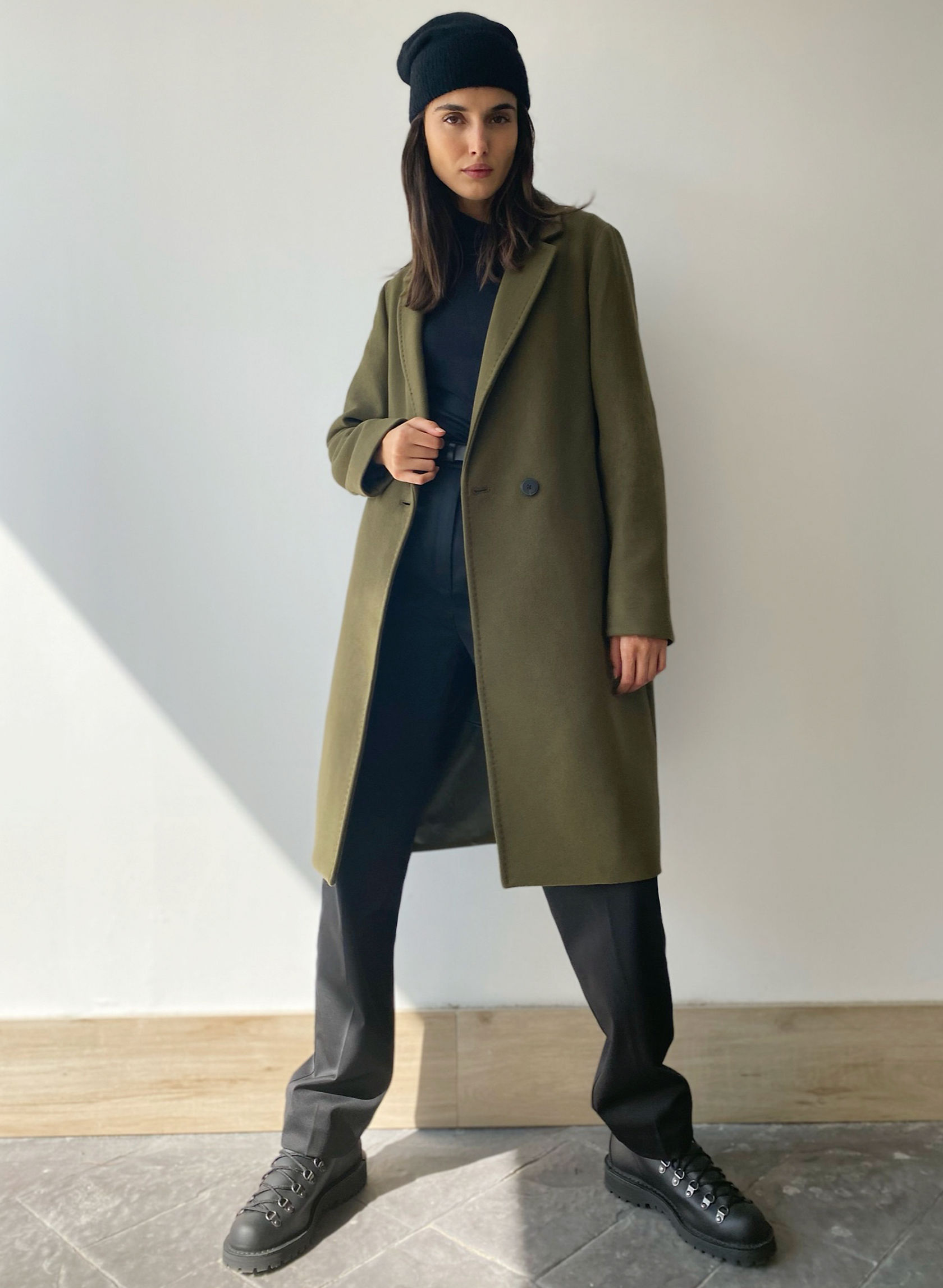 They still have it and in 9 colors but this year they have so much more as well.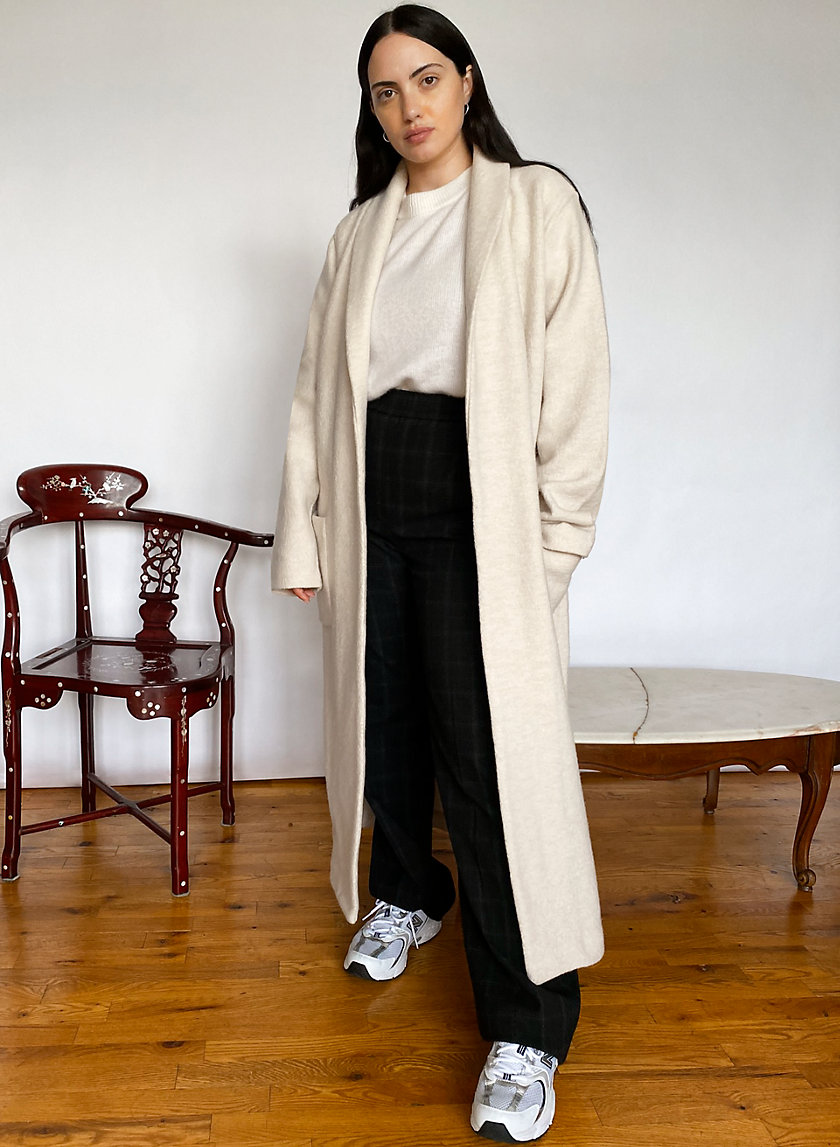 This fall Babaton, by Aritzia has the Luxe Lounge Jacket, which they call more of a sweater jacket but to me it's way more of a coat. Wear it unbelted for a casual look or belt it if you want.
Sherpa coats and faux fur are fashionable again for Fall 2020. Babaton has the Teddy Coat.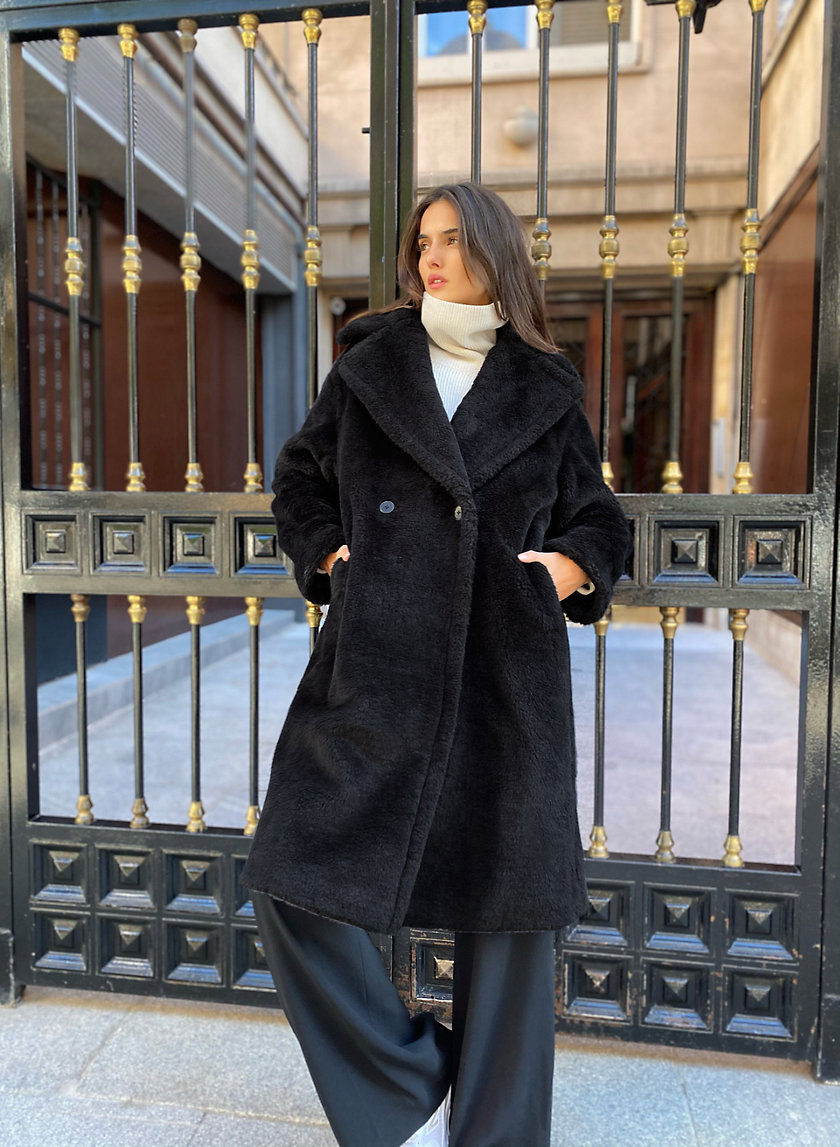 It's a longer wool coat made with sherpa like "Teddy" fabric. It comes in 4 colors. This one is sure to keep you extra warm.
Parka's are something else that is guaranteed to keep you warm and dry. I tend to not buy coats unless they have a hood. Something I learned I need living in Vancouver, because you never know when you might get a few showers.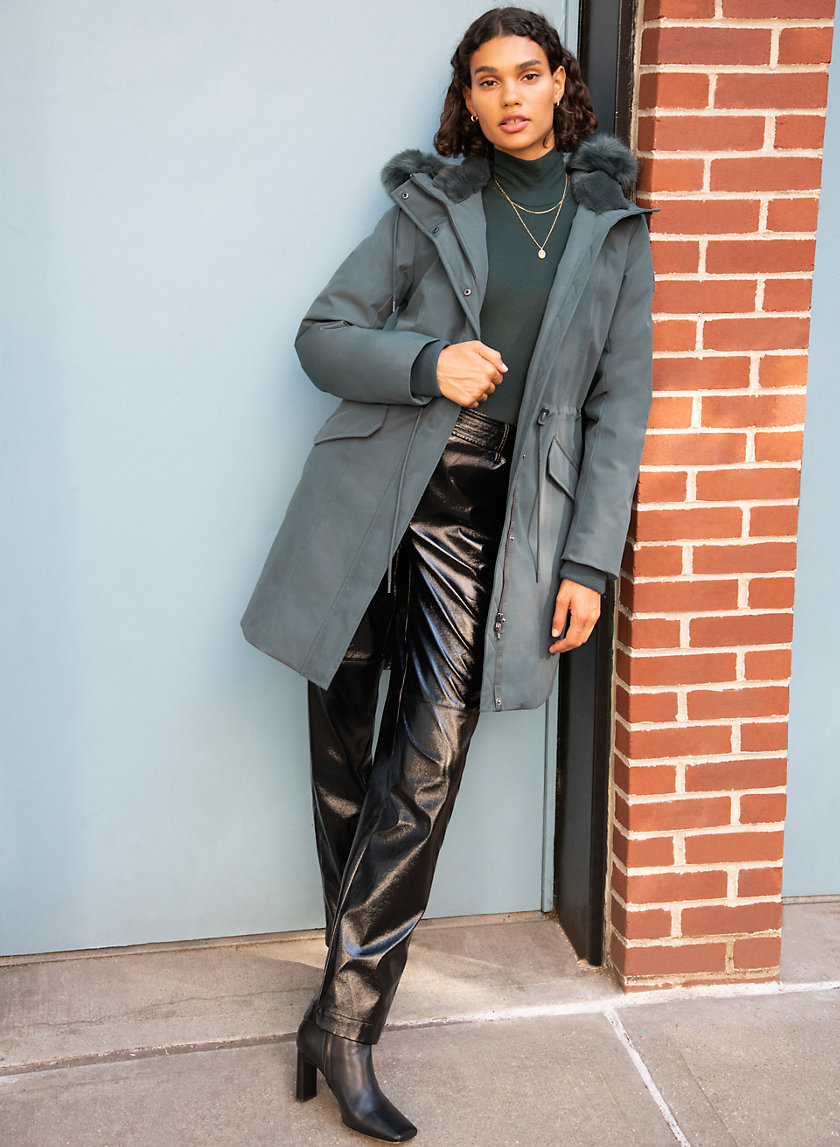 The Wilfred North Star parka is one of those coats that you will grab everyday. It's down and made with a waterproof and windproof fabric to keep you warm and dry. I love this smoky emerald green color but it comes in 4 other colors and it's on sale right now. Aritzia also has other Parka's in varying degrees of warmth. Go online and see which one suits where you live.
Of course there are other stores to buy coats in as well. But I do like to promote Aritzia, they do it better than anyone else and they are made right here in Vancouver.
Believe it or not another great place to get coats in Canada is Mark's Work Wearhouse. I actually buy coats for my grown up son's there. But they have lots of choices for women too, and usually you can get things at a great price.
Their waterproof insulated parka is onsale right now for $153 but sadly they don't ship to the US. Most of their coats go up to a 2X and they carry brands like Columbia and Nautica.
Leather jackets and coats are on trend for Fall 2020. They aren't true winter coats, at least not in Canada, but they are great to make a fashion statement. A place like Nordstrom Rack has lots of choice and better prices. They have stores throughout the US and Canada or take returns within 90 days by mail.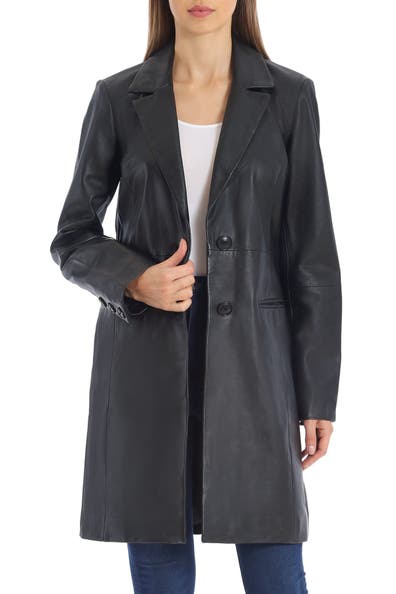 This Single breast Lamb Leather coat by Badgley Mischka is on sale for $230, the prices are in US dollars. It's a great deal because it was originally prices at $500. Moto styled jackets are a great addition to any wardrobe and there are lots of leather and faux leather ones out there.
Faux leather has become indistinguishable from actual leather and is way better for the environment because it's usually made from things that has been recycled. So when buying a Moto jacket try a faux one.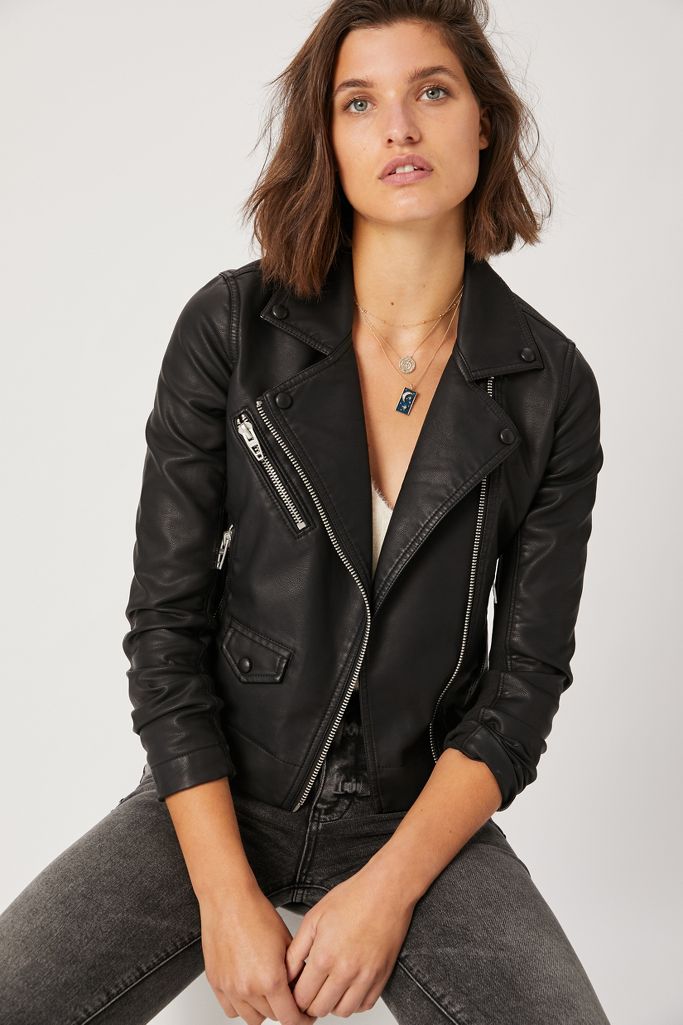 This Misty Faux leather jacket from Anthropologie comes in petite, regular and plus so you can find a the fit for you. Faux leather is also a bit lighter so you can wear it underneath your warm coats in the winter.
Yes, capes and caplets are still strong for Fall 2020. It just seems that people don't really wear them when there is a pandemic and we are all getting locked down again. It is definitely a fashion statement coat and something that would be great to the office or a night out, both of which aren't really happening.
Banana Republic has one in Navy if you feel this is the coat for you. It's a little pricier ($400) but BR is always either 40% or 50% off, so if you really want it just wait until you see it onsale.
With the Pandemic raging everywhere in the world again right now, staying home is probably what you are doing the most. For those quick trips to the grocery store your best bet is likely a puffer or parka. And now you know where to get those.
Wear your masks, they are the law all over Canada right now and should be in the US, even if they aren't in some states. As I watched CNN today, a very teary eyed nurse from Texas implored people to wear a mask saying "it's better to wear a mask than have a tube down your throat." And even if you think you don't need one, do it for your community and all the vulnerable people who still have to go out and get groceries or medication. Be a true good human, wear a mask, socially distance where ever possible and wash your hands often. It's the very least you can do right now.
Stay healthy and well, next week we will have our annual fall/holiday Jewelry blog from the one and only Shoshana Lewis of Shok designs. So stay tuned.
Until next time…