So far we have looked at a few of the fall 2020 fashion trends. And we have seen a lot of variety of color. This blog is going to focus on color and what the key ones are for this fall and how to wear them.
Colors in fashion tend to follow the economy. When times are bad your will see more brights and when times are good you will see more earthy and neutral colors. I don't know why this really happens except that way back when I started in Fashion I was told the bright colors are to take people's mind of their troubles and the price of the clothing. Not sure if I believe that, but this year with Covid and a down turn in the economy there are a lot of bright colors in all the Fall 2020 collections.
The New Colors
Some of the newer colors we are seeing online this fall are Marigold, Rust, Chartruese, Fuschia and Royal. These are all the brights for fall.
Marigold is a bright mustard yellow. And you can see it as accents for fall.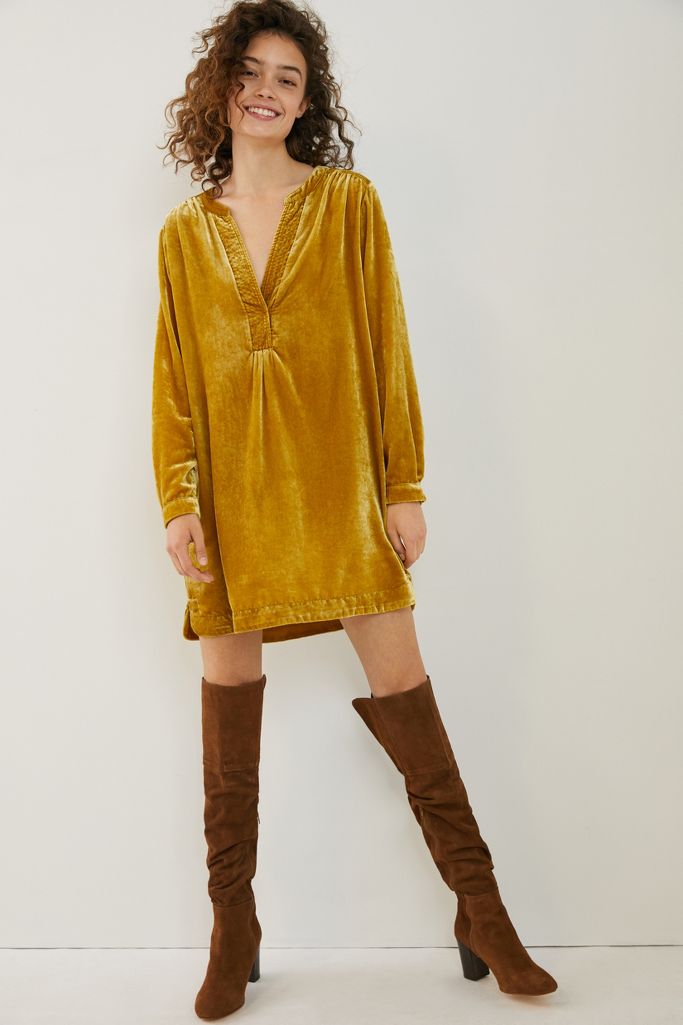 Anthropologie has a ton of this color. This is the Melody Velvet Tunic dress. It's a fun, casual dress that you could wear anywhere. Or if you are like me and working from home you probably just want a cozy top to wear,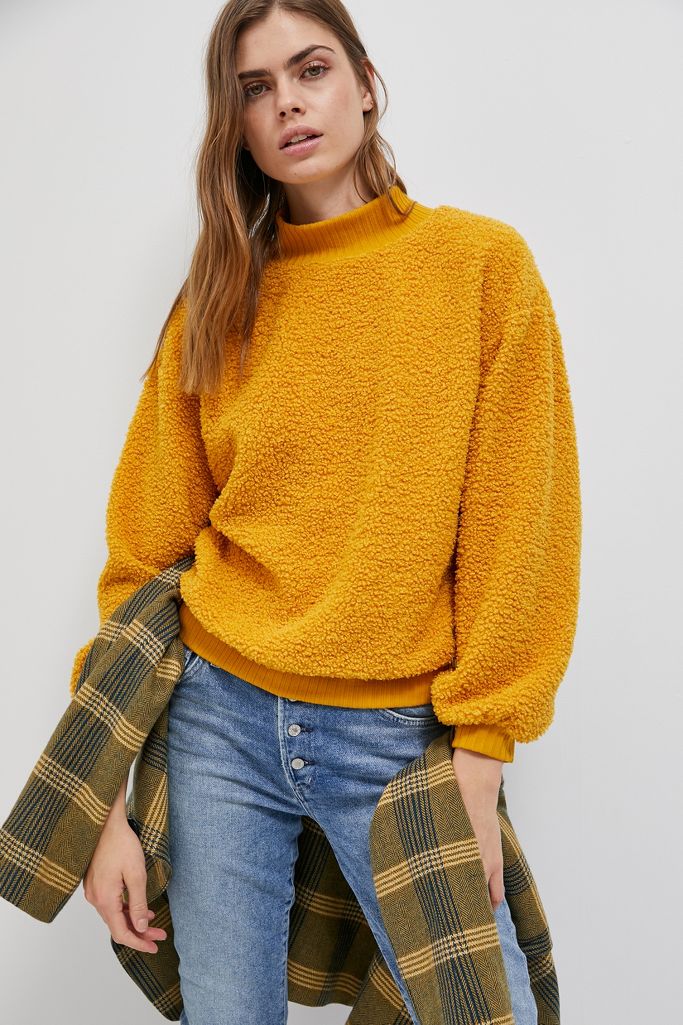 try this Brynne Sherpa Pullover also from Anthro.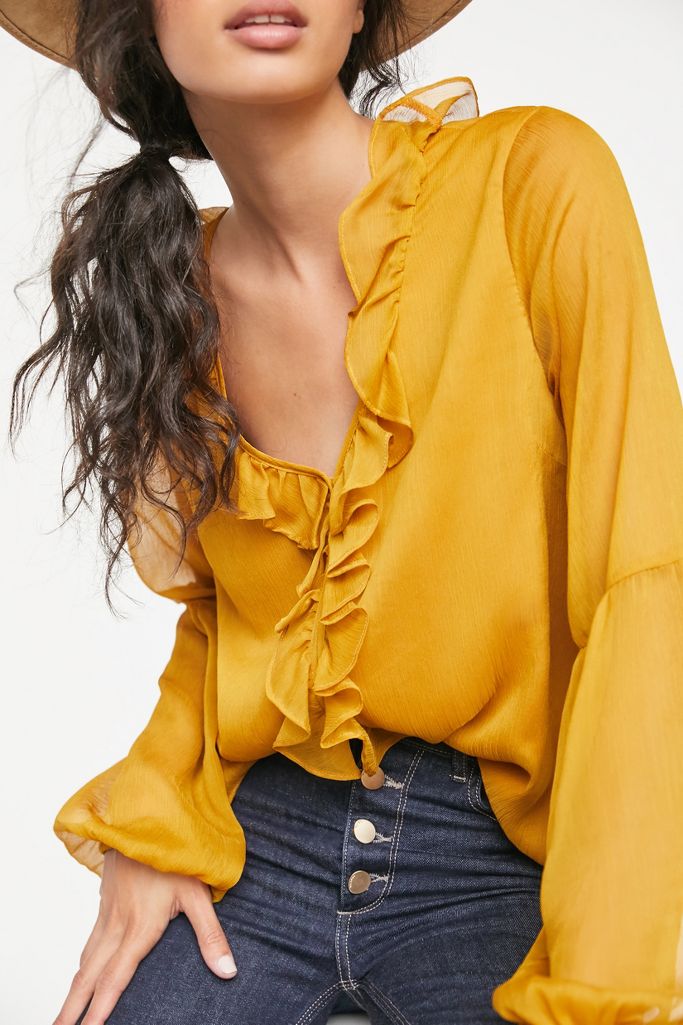 If you have a million Zoom meetings and want to try something a little more chic than a sweatshirt try this Auberta Ruffled blouse from Anthro that also comes in petite and plus sizes.
You can even wear this color on the bottom.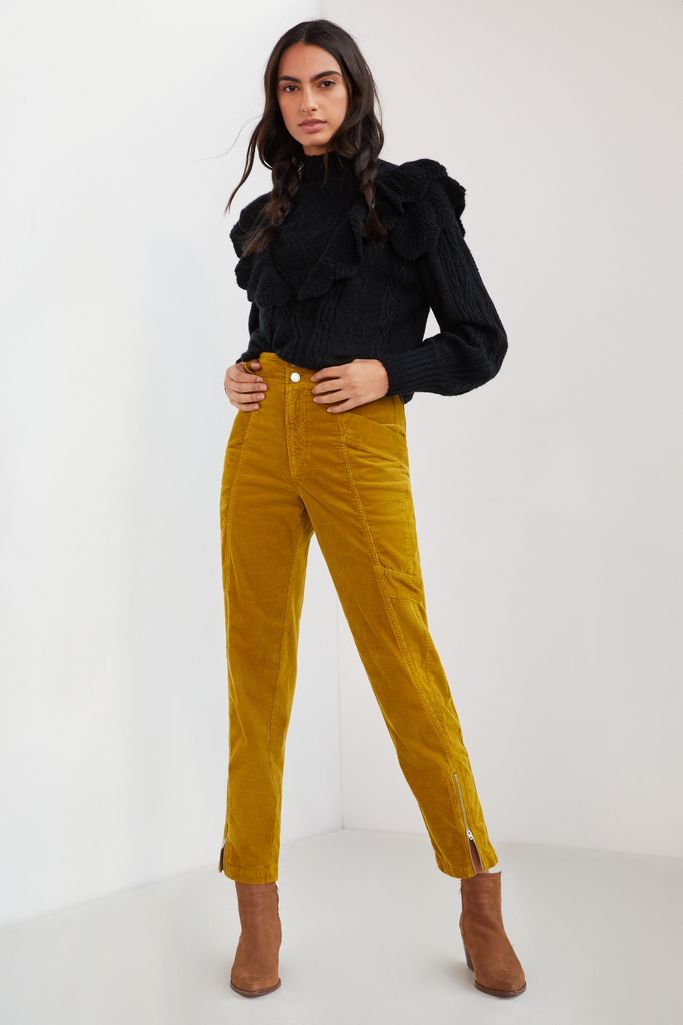 Try a pair of Pilcro slim cords from Anthro. On the top wear black or denim and you will be all set.
If you find this color intimidating try something with just a hint of it.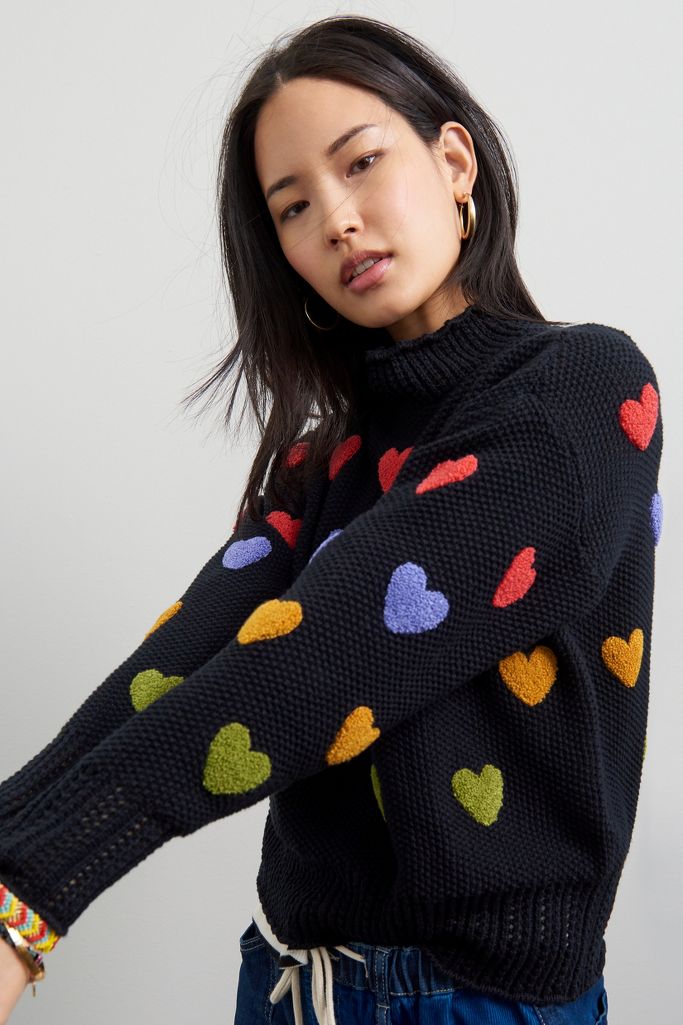 Anthro's Hearts Embroidered Sweater gives you a touch of Marigold with Chartruese, Red and Periwinkle mixed in too!
Rust is one of those colors that goes with everything to me.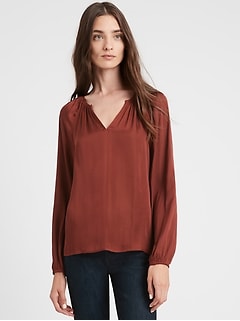 Banana Republic's Satin Baloon sleeve top can take you everywhere. Wear it with denim for casual and under your black suit for work.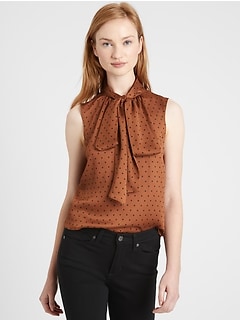 Or wear if from BR in a sleeveless tie blouse. With all of our holiday party plans being a lot more casual this year, a satin tie blouse may be all you need to dress up your dark denim.
And by all means grab a sweater in this lux color!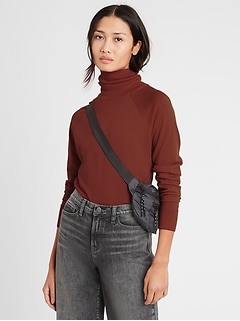 BR's Merino turtleneck sweater will keep you cozy and chic as the weather continues to cool down.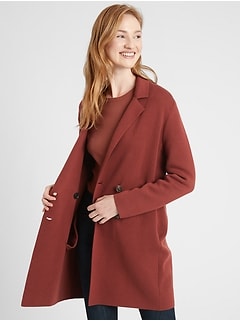 And if you are like me and constantly cold, this Cocoon Coatigon Sweater can be just the things you need from BR to take the chill out of where you are.
Chartreuse, Fuschia and Royal are not exactly new colors but we really haven't seen them much for Fall in a while.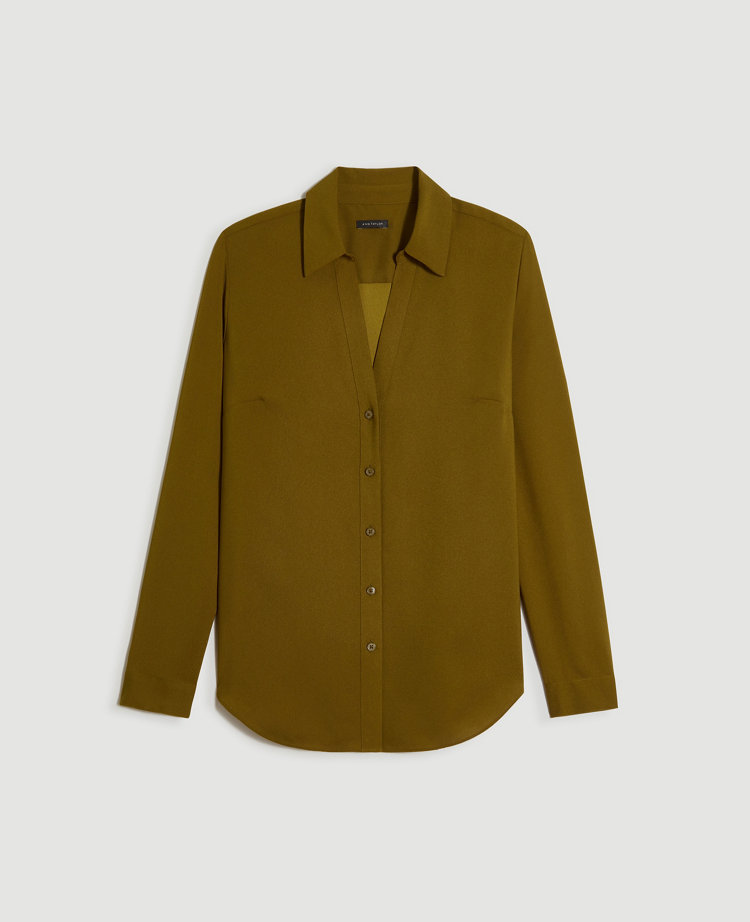 Some people love Chartreues and some hate it. People who usually love this color have darker hair and wear it really well. Ann Taylor has their Essential shirt in this color and that may all you need to introduce Charteuse into your wardrobe.
You can find a ton of Fuschia around. Anthro has lots of it.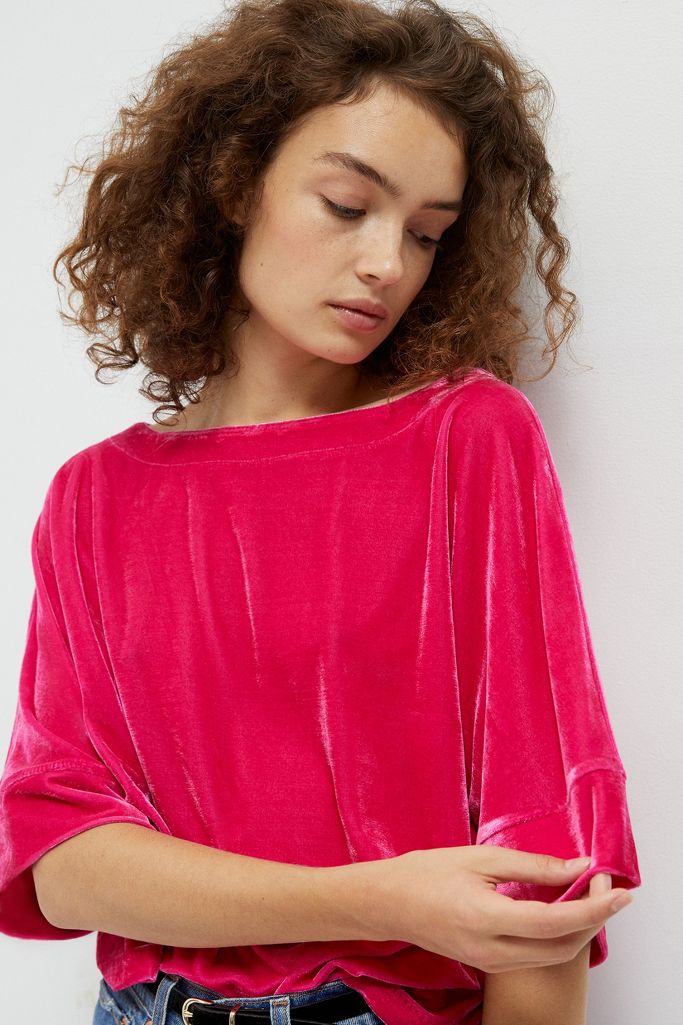 This Hannah Velvet top is the perfect way to bring it into your closet. Wear this now with your denim and dark bottoms and pull it out again for holiday with gold jewellery!
The blues for fall run from Royal to Teal. Wear the color of blue that suits you best. I am more of a Teal girl than a Royal one but there is lots out there to choose from.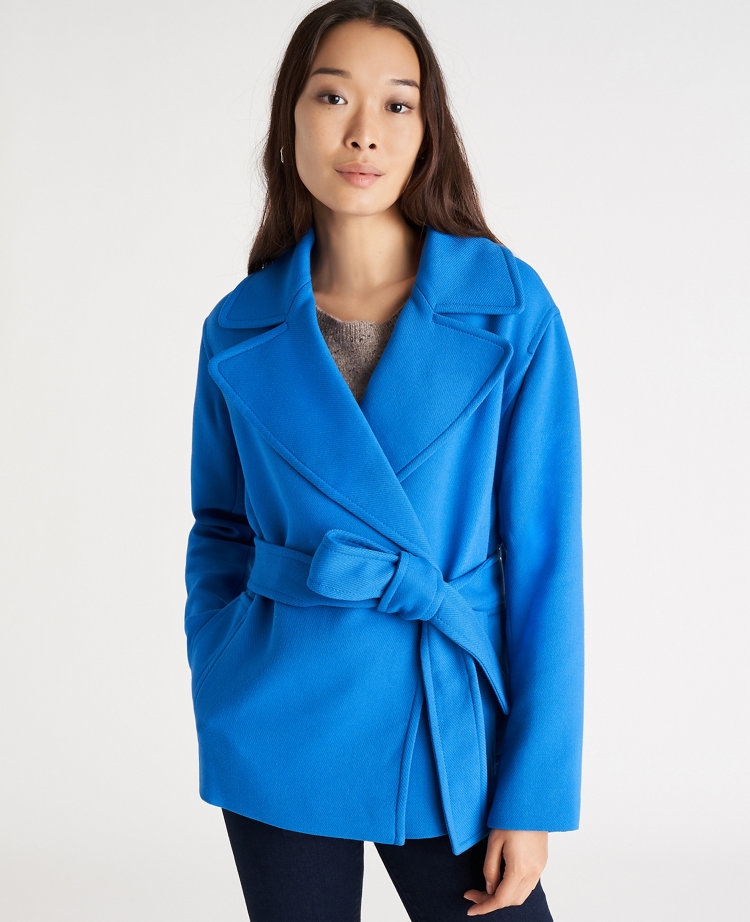 Ann Taylor's wrap trench jacket is a great way to inject a little Royal into your everyday! It's a great bright jacket to wear on grey days.
And if you venture more teal, try something like Anthro's Emmeline Cashmere Sweater and this top comes in plus and petites too!
All of the standard colors you would expect to be important for Fall are around this fall as well. There is still lots of Black and Camel like last fall. Olive is still around too. And this fall we are seeing more Grey and Red than we have in a while too!
Not much I can say about Black. It is my favorite color and it goes with absolutely everything and looks good on everyone. Sweater dresses are huge for all, why not try it in black.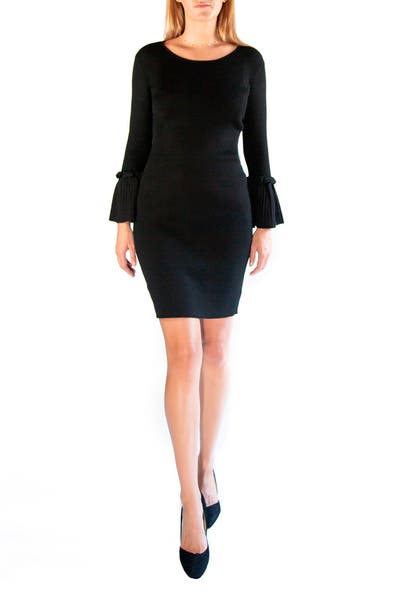 A great black sweater dress is something you can where to anything. You don't have to spend alot to get this look. Try this great dress by Nina Leonard at Nordstrom Rack!
Camel is probably the best color for outerwear there is. And no one makes better outerwear than Aritzia.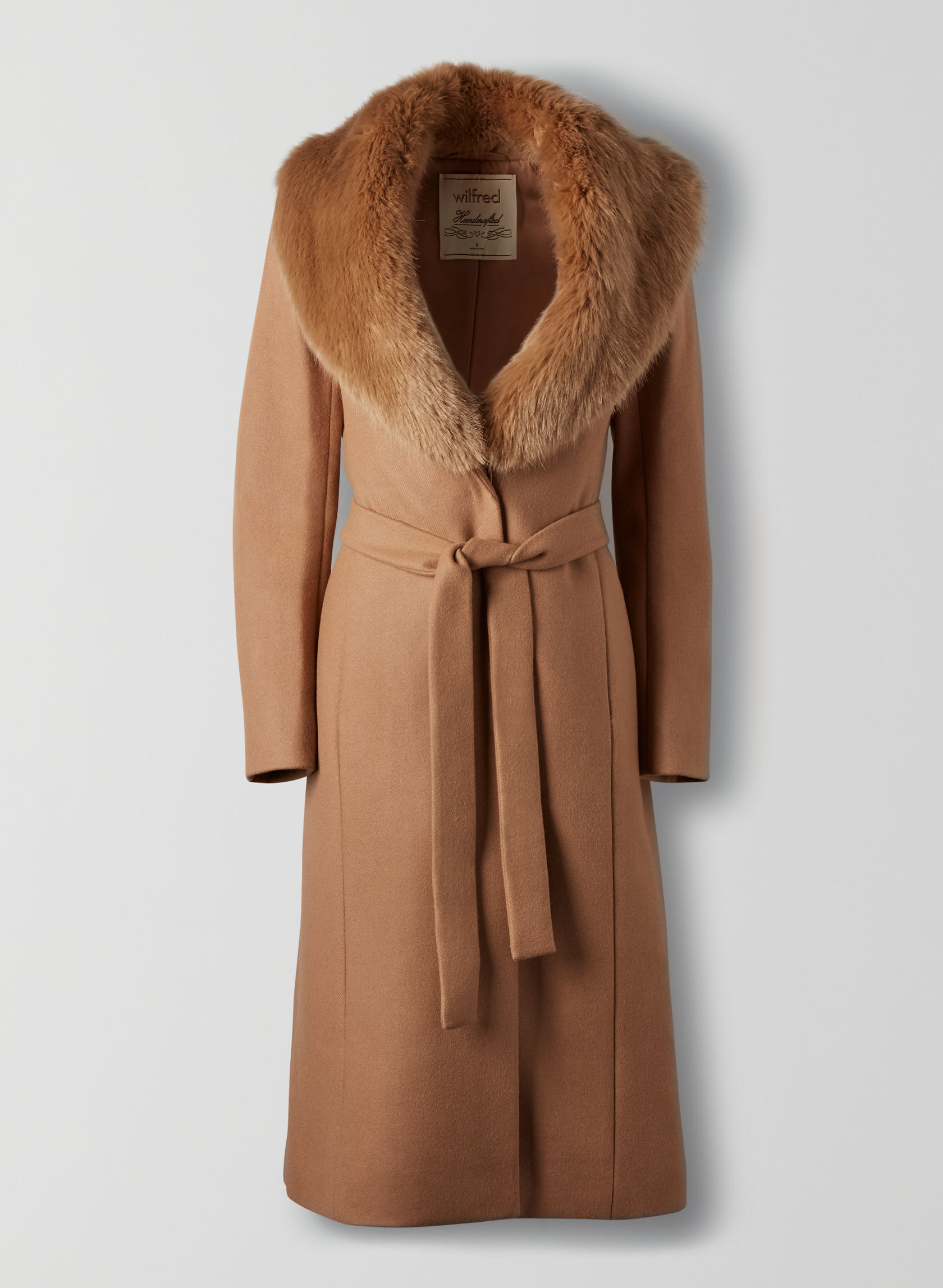 I am going to go into Outerwear in more detail in the coming weeks but here is a little sneak peek from Aritzia. The Wilfred Waldorf coat is perfect in Classic Camel for Fall and winter. And it has this wonderful faux fur color that just helps keep you even warmer! If you can't wait for a coat check out everything Aritzia has online. For the money they are the best coats out there.
Olive green is another favorite of mine.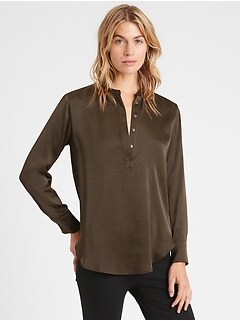 I just got this Washed Satin tunic from Banana Republic and even thought it looks brownish in the picture it is a true rich olive. Olive is a great color for blonds and works with denim and dark bottoms alike. Or try Olive on the bottom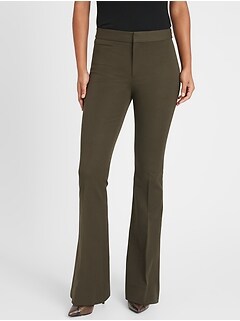 Banana Republic's best selling Sloan pant now comes in a higher rised flare version as well. This is a great pant to dress up your black tops and sweaters.
Grey is kind of the new black for fall. You can wear it interchangeably with anything you wear black or camel with and dark grey is a great base color for any wardrobe.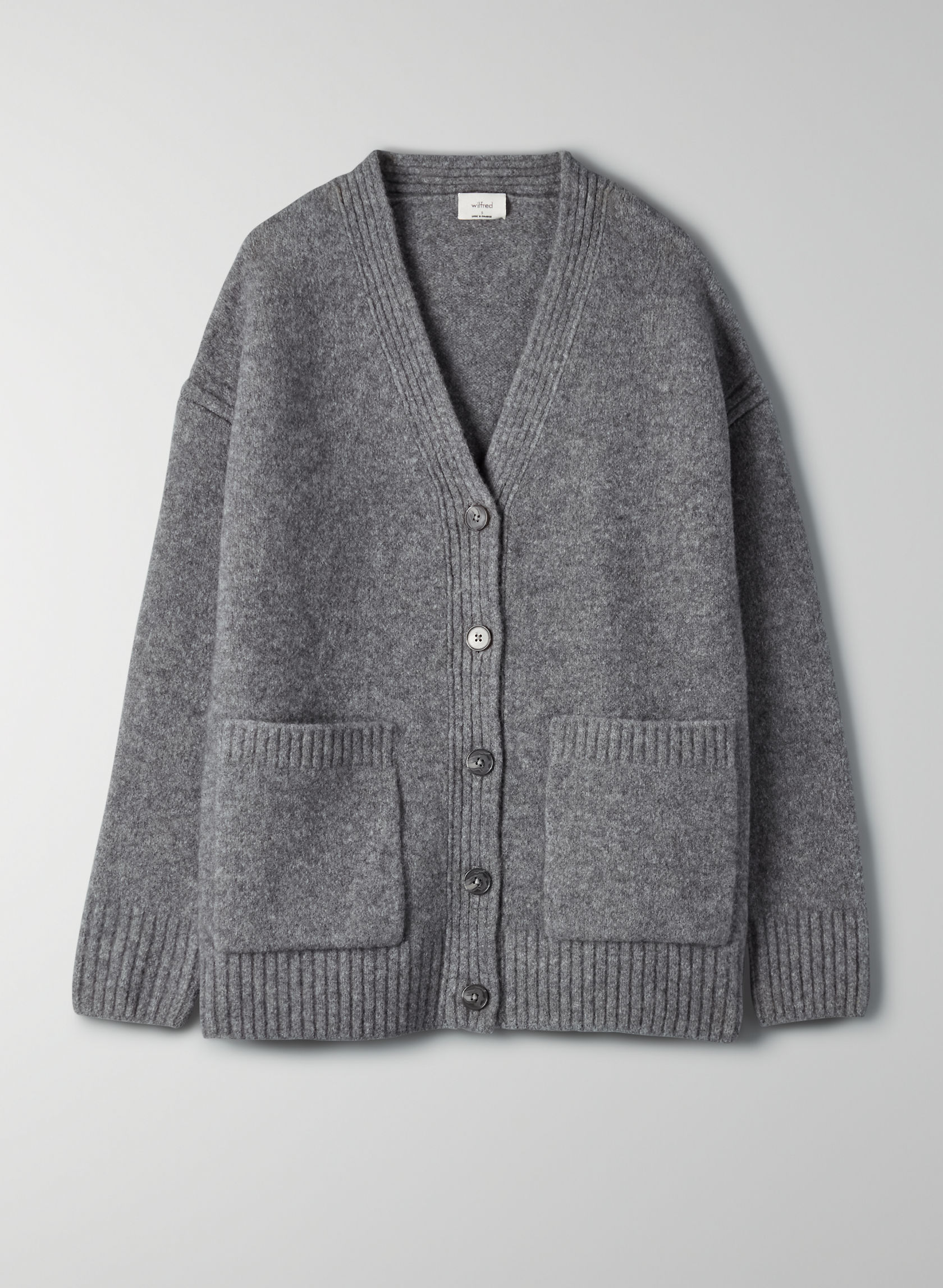 A great Charcoal Grey sweater is a nice change from always wearing black. Wilfred's Pisa Cardigan at Aritzia will work with pants, skirts and over dresses.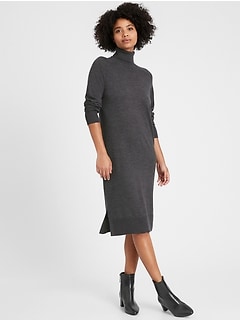 This Merino Turtleneck sweater dress from BR works great in grey for a meeting or dinner! Wear it with boots and runners for a casual day doing errands.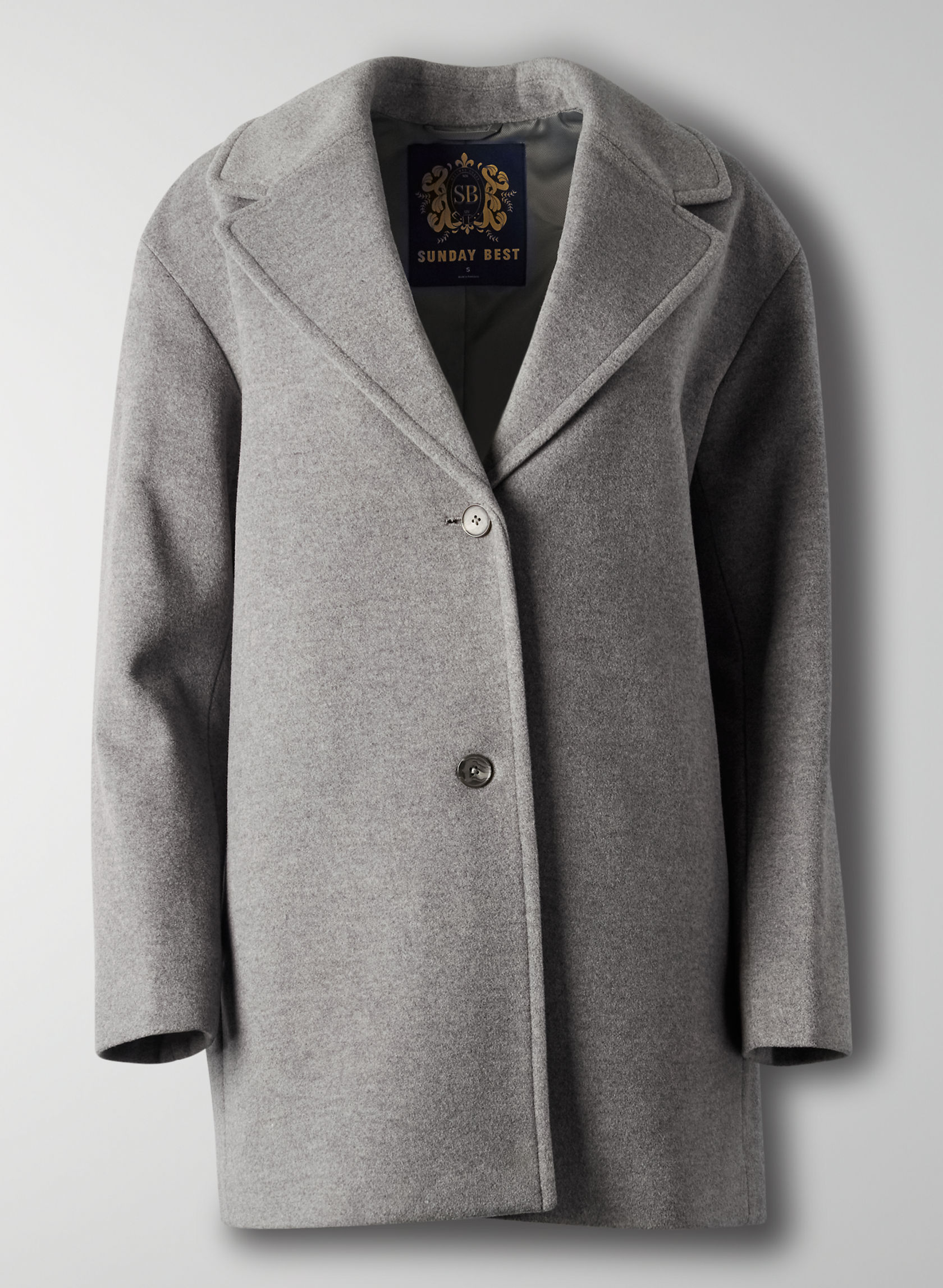 And another sneak peek at Outerwear, Aritzia's Princeville Coat is something you can wear everywhere!
Red is another color that works on pretty much everyone. I used to have a red sweater jacket and everytime I wore it I got compliments. I wore it so much it started to fall apart! Wear Reds with every color, it goes with black, camel, grey and olive or it can be worn on it's own. From bright to brick there is a color of red for everyone!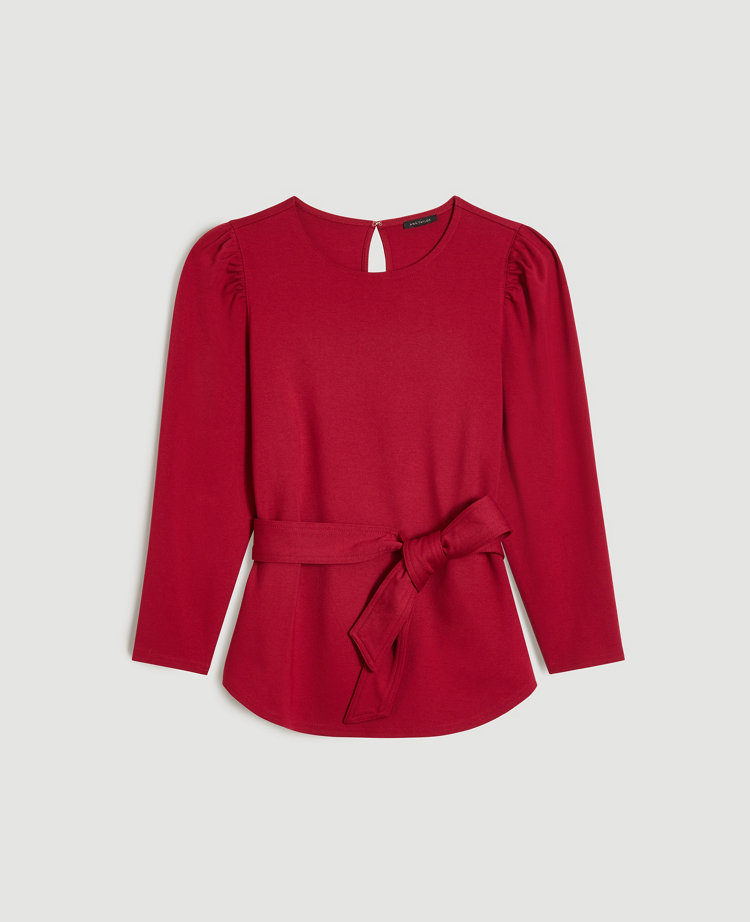 Ann Taylor has a tie waist puff shoulder top in a wonderful Red and it's an online only top in Polyester that you will love in your closet!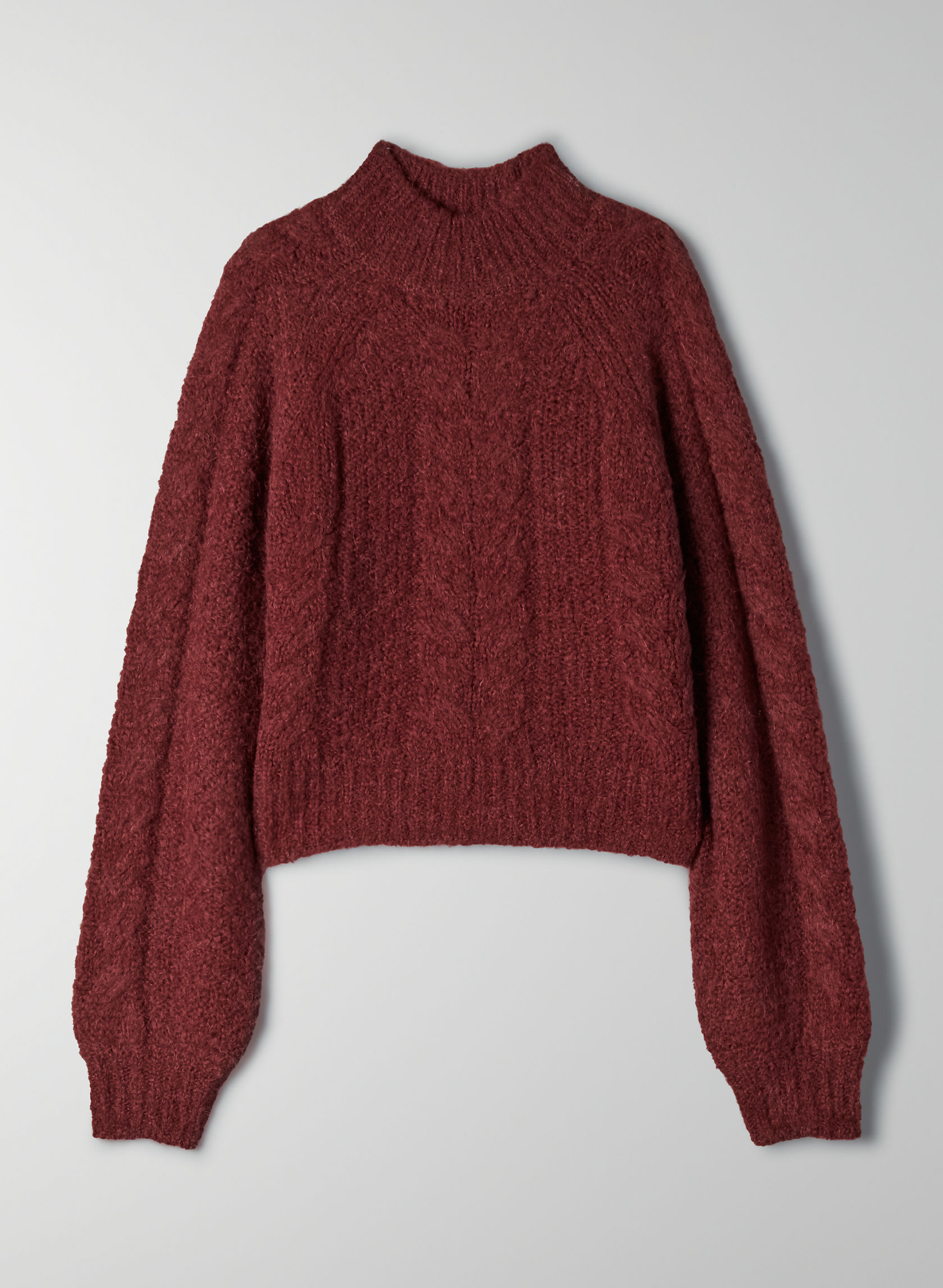 Aritzia's red rust Melly sweater will brighten any fall day.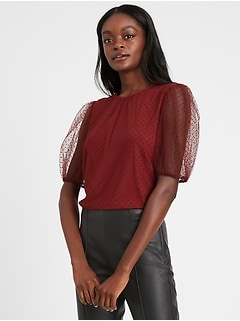 And you can Zoom cocktail with anyone wearing this Tulle Puff Sleeve top from BR.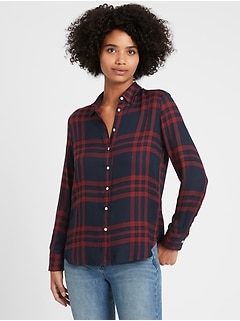 And don't forget about using Red as an accent color in your tops and bottoms like this Dillon plaid flannel shirt from BR.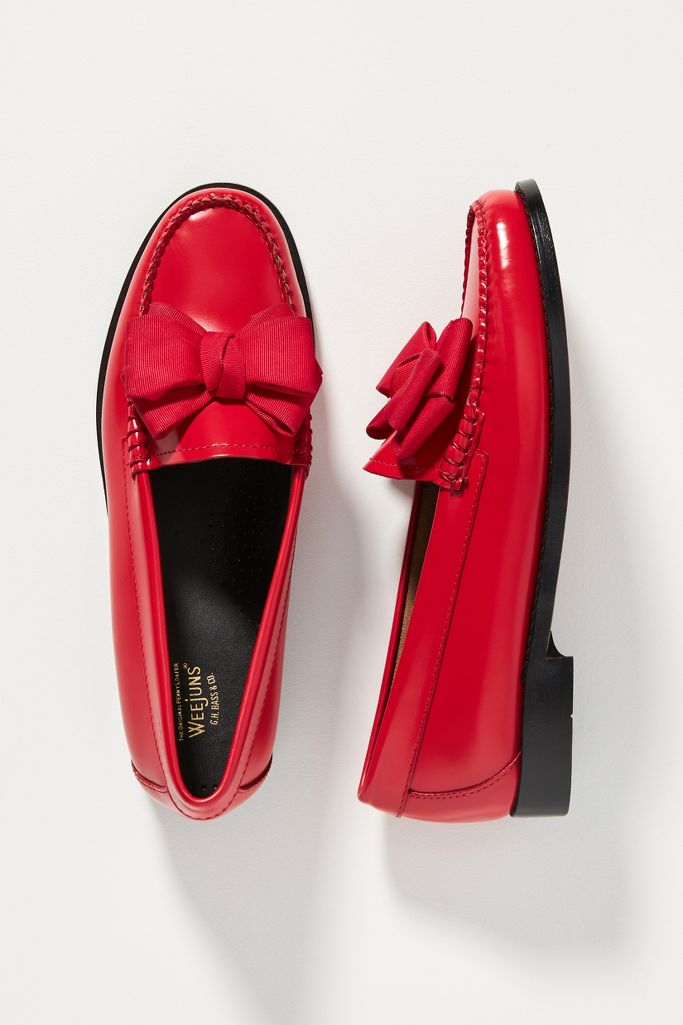 And lastly who can resist these adorable Lillian bow loafers from Anthro. They tie in the bow trend with red and I have always wanted a great pair of red shoes!
So there you have it, a really quick overview of the fall colors. Most of us are just starting to wear our true fall clothes. Tie the colors we talked about today into all the pieces in your wardrobe. Wear them with denim if you are working from home.
Next week we will look at Fall Dresses before we round out fall finishing with Fall Outerwear the following week and then Fall Shoes and boots the middle of November. There will be one holiday attire blog, just because it is looking like there won't be any holiday parties unless they are virtual this year and we will hopefully finish with a holiday Jewellery blog from our expert Shoshana Lewis.
It also looks like there won't be much Halloween this year either. But if you are taking your kids or grandkids out and about please wear a mask and stay far away from everyone!
Stay safe, stay home and stay fashionable!
Until next time…