Fall 2020 is nothing if it's not detailed. The key to most of the trends this fall is taking styles and detailing them in a way to make them current. If you didn't buy one new article of clothing this fall, you could take all the basics in your wardrobe and detail them and they would be right in style for this season. In this blog we are going to talk about those details and show you pieces and ways to use these details in your own wardrobe.
Fringe
It's hared to tell if Fringe detailing ever really went out of style. But it's here this fall and all you really need is one piece with fringe detail to make the statement.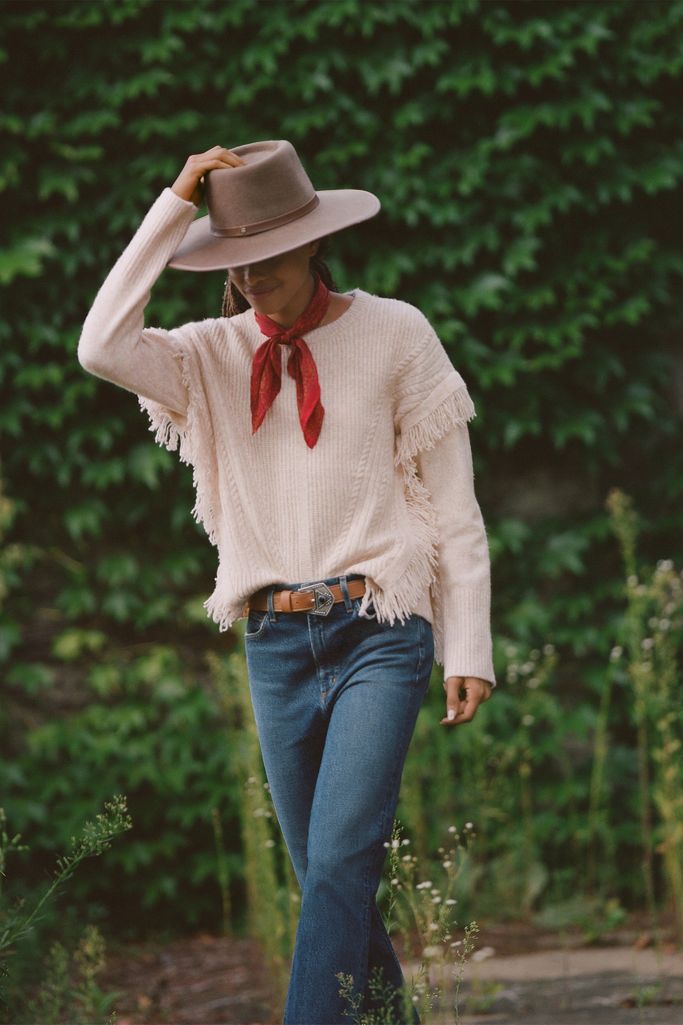 Anthropologie.com has this great Josey Fringed sweater that can make the perfect statement your wardrobe needs.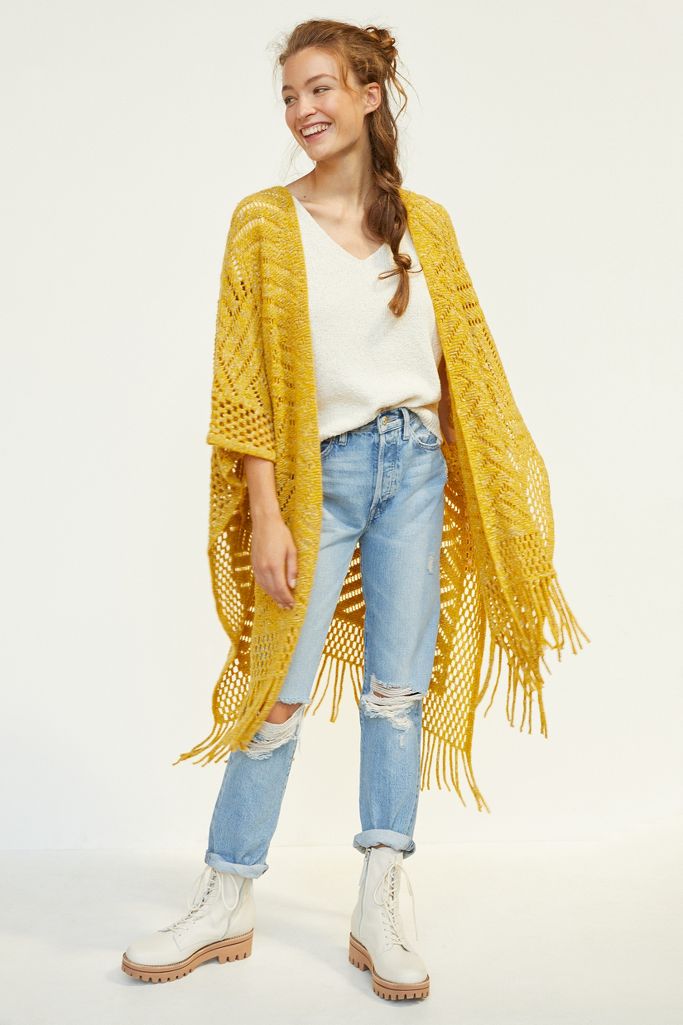 Or you can try Anthro's Sara Fringed Kimono, a layering piece like this can be worn with everything.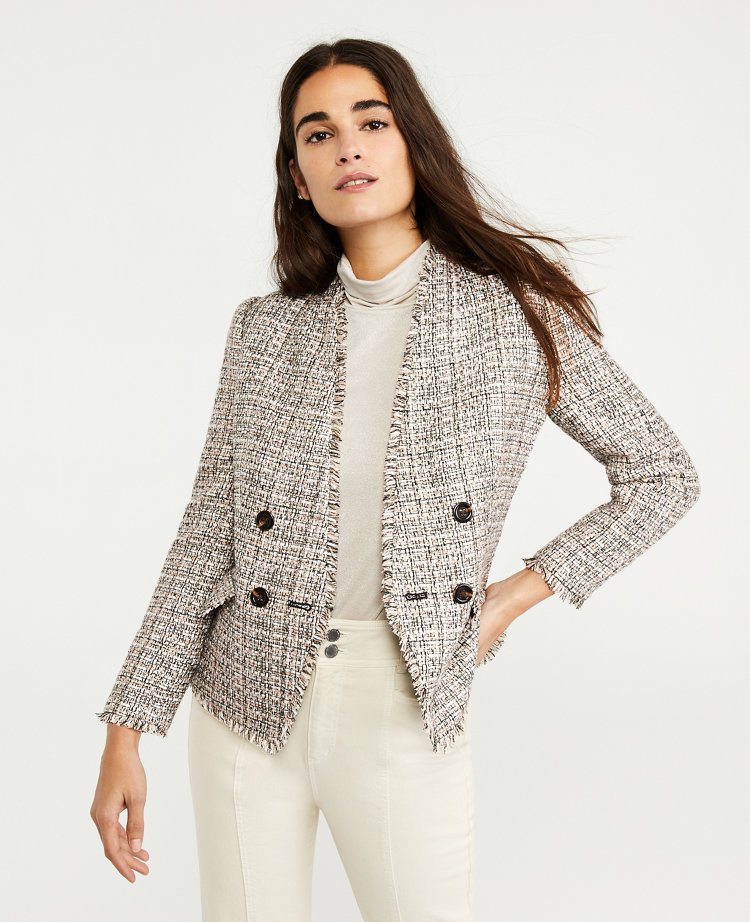 Or how about adding some fringe to your jacket. Ann Taylor has some great fringed pieces that will make you look chic for every Zoom meeting you have.
Or try a dress with Fringe detail at the sleeve and hem. This dress is from Nanette Lepore and can be found at Nordstrom Rack.
And if you want some Fringe but don't want to jump into a brand new piece of clothing why not try
a Fringed wrap or scarf. This wrap is from WhitehouseBlackmarket but you can find them everywhere.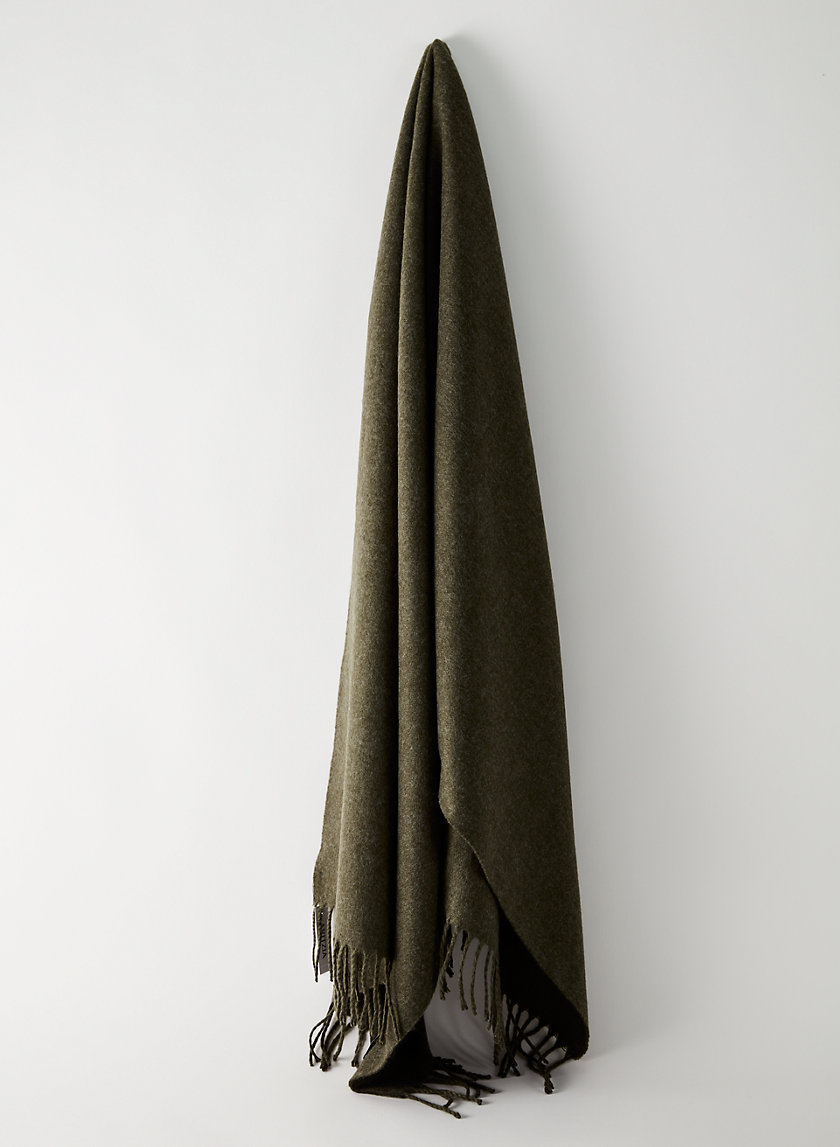 And Aritzia has this great Lauren Fringed Scarf which comes in 7 colors and can be worn as a scarf or as a wrap. Something like this is great when there is a chill in the air.
You can Fringe your accessories too.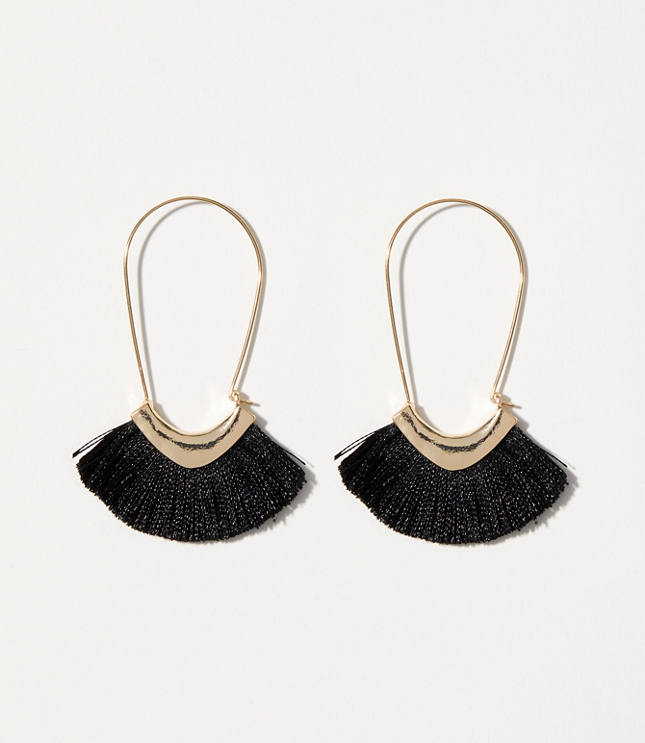 Loft has these great Fringed earrings.
Or you can fringe your shoes or boots. These booties are from Sam Edelman and you can find them at Nordstrom Rack.
Metallic
We talked alot about Metallic detailing in our very first blog for Fall 2020, but we will touch on it here as well. Adding a metallic detail to anything you are wearing is not only trendy on it's own but works into 2 other trends for Fall, the Metallic trend and the Ivy League goes Punk trend.
In that first blog we showed a lot of metallic clothing and shoes and how that works as a trend for Fall 2020. Right here I am going to show you how to add one piece to what you have at home to acheive this look as part of the Detailed trend.
You could add just a top or sweater to make this look in your closet.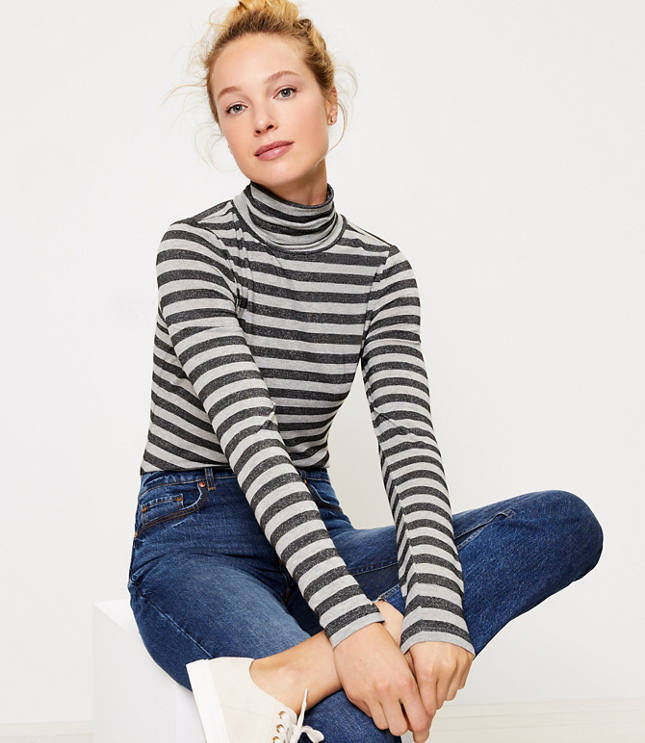 Loft has this great Stripped Ribbed Turtleneck top in a color called Iron Ore that you could add to denim or dark bottoms and layer underneath sweaters. Or something that's even easier is just having a cute cardigan in a metallic that you can throw over everything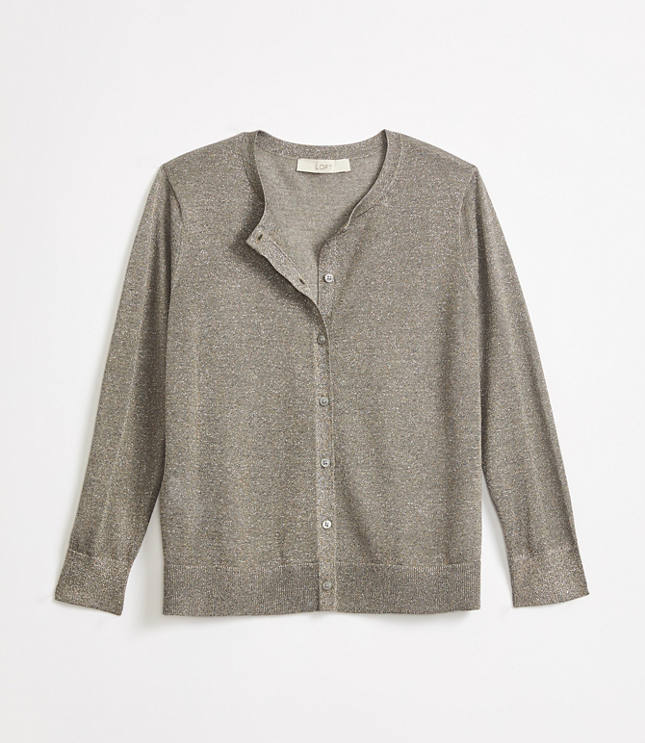 and Loft also has this great 3/4 sleeve shimmer cardi that will work great.
But the easiest way to add metallic to your look is to use an accessory.
A necklace that I think is fantastic is this Mixed Metallic Pendant necklace from Whitehouse Blackmarket. It is very trendy to mix your colored metals together, like gold and silver or rose gold and silver, so something like this would work.
Or try adding beaded metallic barettes to your hair. These are also at WHBM.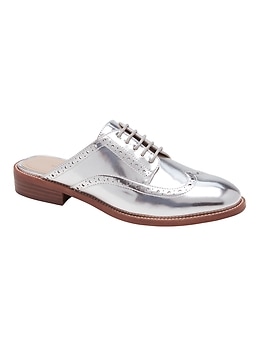 You could even do a bit of metallic detail by wearing a metallic shoe. This Brogue Oxford Mule is from Banana Republic.
I don't want to talk too much about metallic jewelry as we are going to have a blog from Shoshana Lewis from Shok designs later in the fall to go through all our Fall jewelry trends. But anything big and metallic like a broach, necklace or bracelet will also hit this trend.
Bow Detail
I love Bow details!! And the Bow trend is so important this Fall it's in 2 trends as well. It's a great trend on it's own here in Details and you will see it again in Decorum Please when we go over the Victorian Era influence on fall fashion.
My favorite way to wear bow detailing is in a shirt.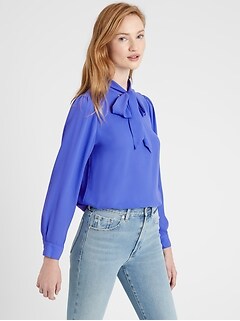 This Tie-Neck Blouse is from Banana Republic. They have lots of options for tie neck tops. To me this is the simplest way to nod to the bow trend.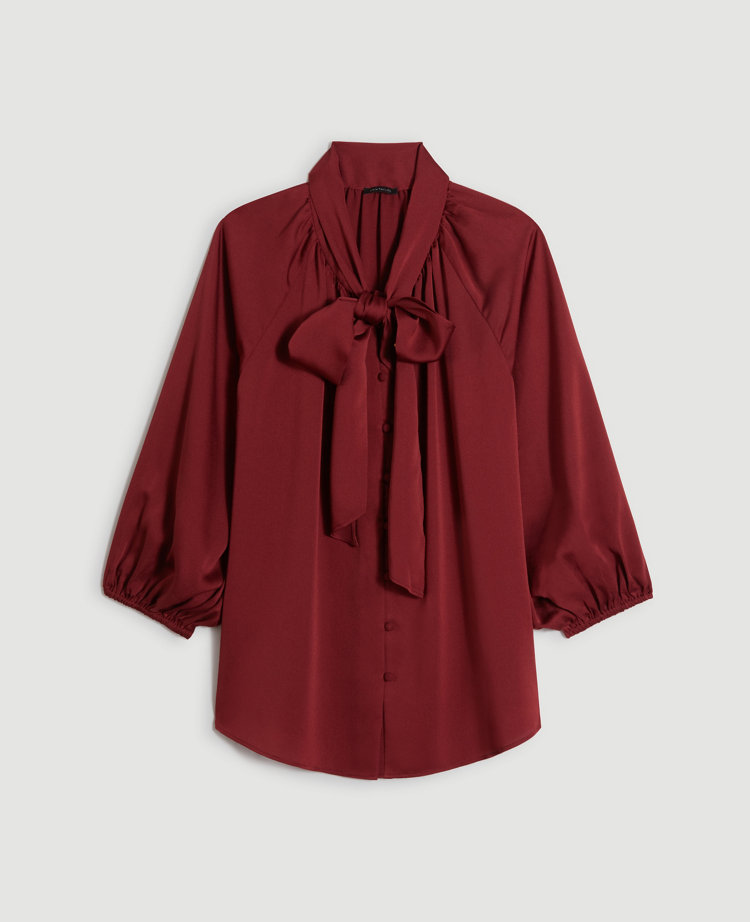 Ann Taylor also has a great bow neck blouse and this one also has the puffed 3/4 sleeve that is important as well.
You could also do a dress with bow detailing at the neck or sleeve. This is a knit dress from Nina Leonard and it's available at Nordstrom Rack.
But another way I love bows is as an accessory.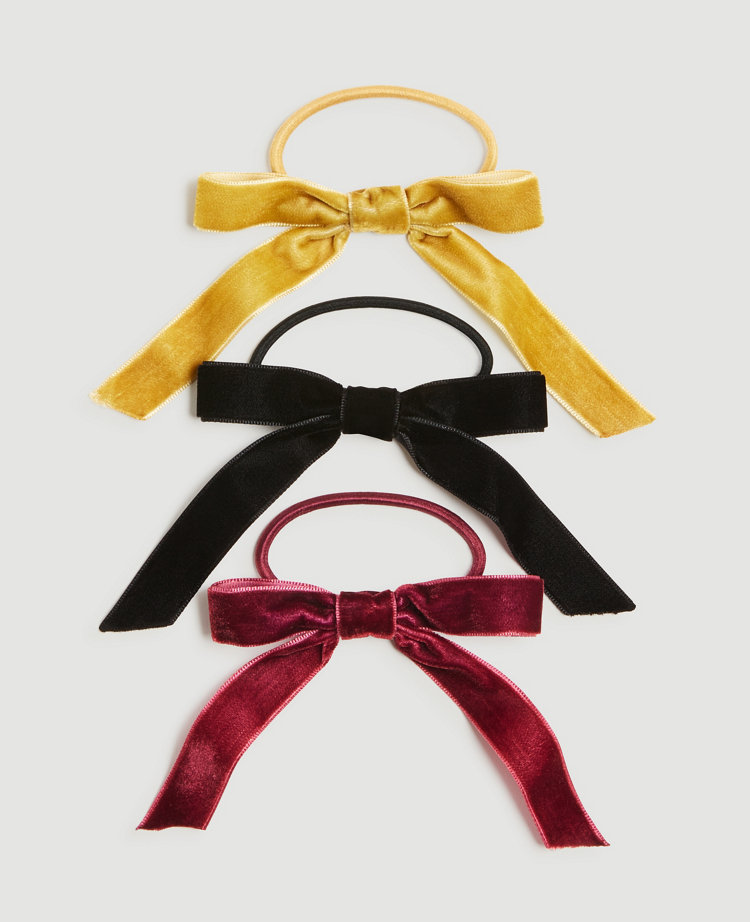 How about a set of Velvet Bow Hair Ties! These would be great if you didn't want to do bow clothing.
Or how about a belt with bow detailing, this belt from WHBM also has to bonus of metallic details as well.
And what about these adorable Crystal Bow shoe clips. They can work on pumps and flats to make a statement (also WHBM).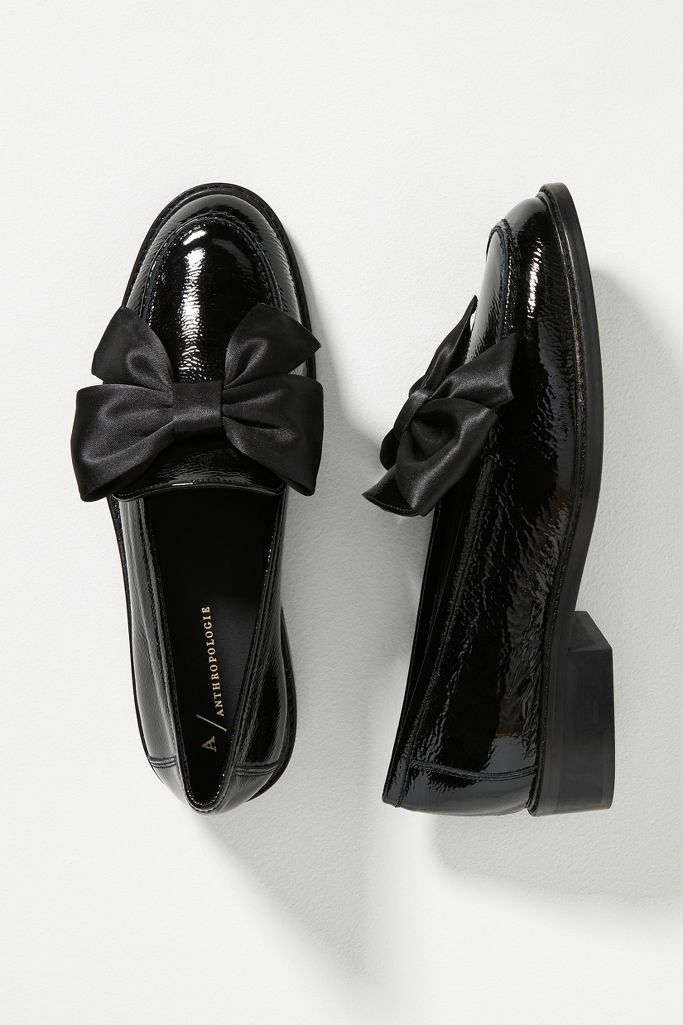 Or you can just get a great pair of Jill Bow-Tied Loafers at Anthro that you can wear with everything. I love these! They come in cream as well.
Lingerie Details
Yup! Lingerie details are here again this fall. But most of us aren't going to wear bustiers or skimpy tops. We are sophisticated. So how do you add these details to your wardrobe without looking too young or inappropriate?
Well we can use lace and satin to set this tone. Lingerie details can also mean wearing fabrics and accents that are used on fancy lingerie as well. A
Anthropologie has some great lace pieces that can work here and will work again in your Decorum please Victorian trend.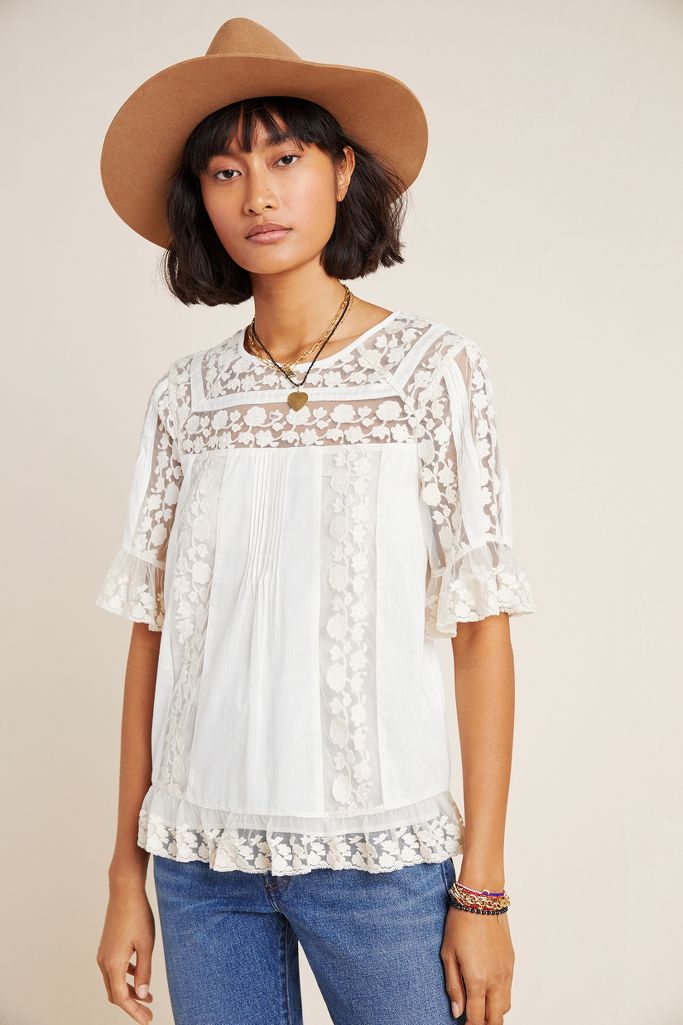 This Ivory Lisbetta Lace Blouse from Anthro can be worn casually or with a suit or dressy pants.
And this Sydney Lace Blouse is the perfect piece to peak out from under a jacket or sweater to make a Lingerie detail statement.
I tend to run cold all winter so I wear camis under everything.
Maybe this season wear a cami with a little lace peaking out as a nod to this trend. This cami is from WHBM and comes in white too.
If lace isn't your thing maybe try wearing a satin finish shirt.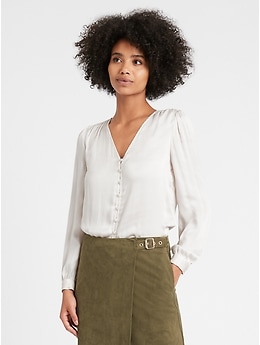 This Satin V neck Blouse from BR comes in other colors and looks great all the time. And if you want to just touch on this trend try this sweater from Ann Taylor,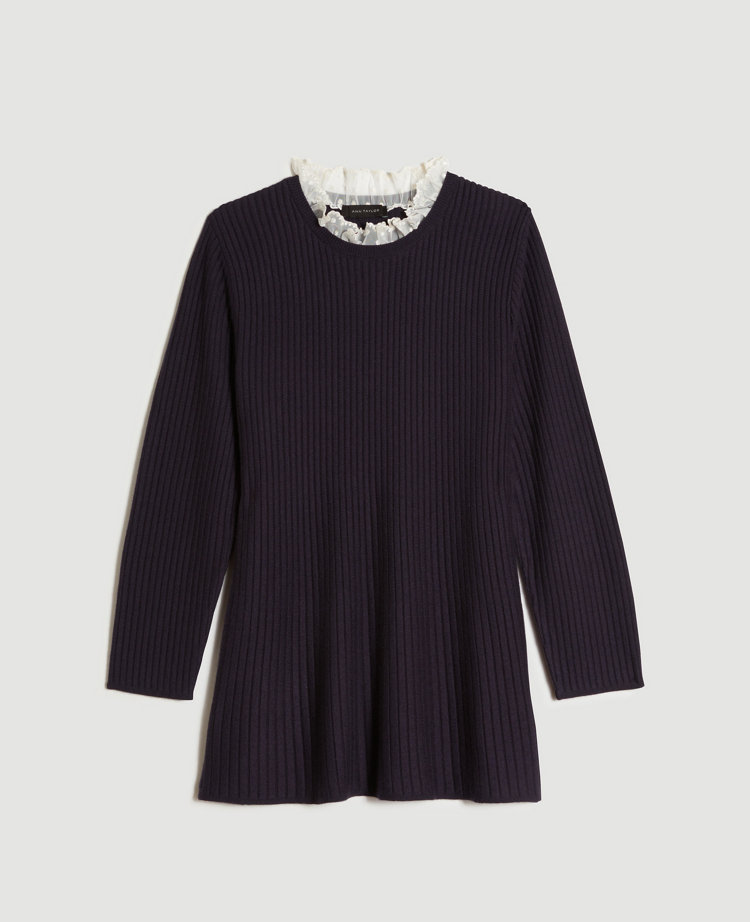 it just has a touch of lace which is all you need.
And we will talk way more about lace and satin next week in Decorum Please.
Embellishments
As we've seen above just about anything can be an embellishment. Use patchwork pattern scarves to add a bit of detail to your winter coats.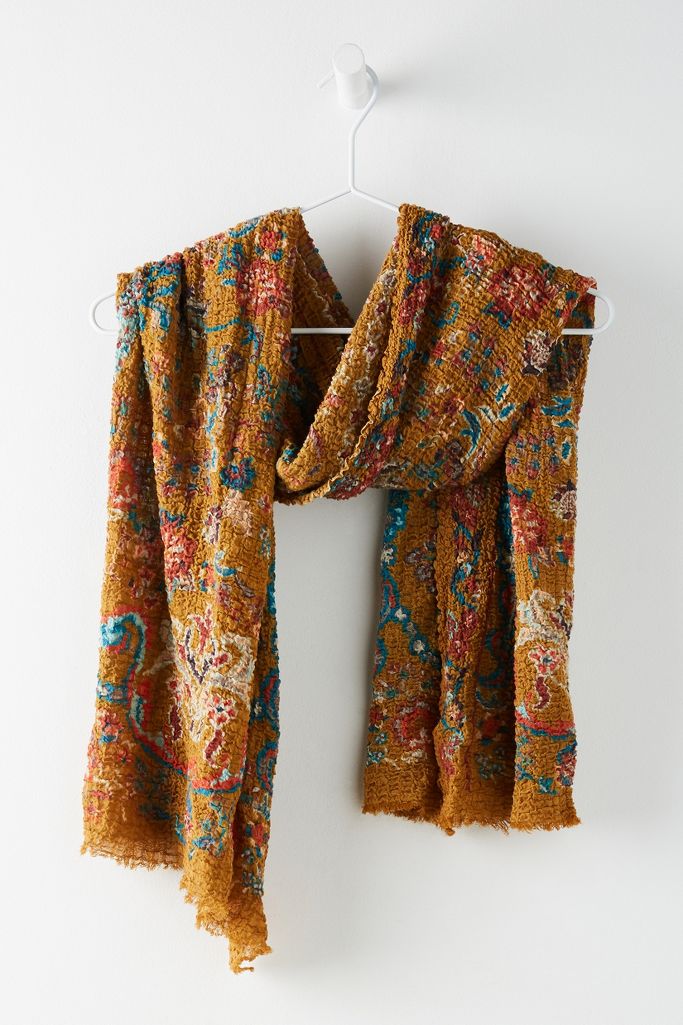 To me a a patterned scarf like this Calliope Textured scarf from Anthro can make your outfit.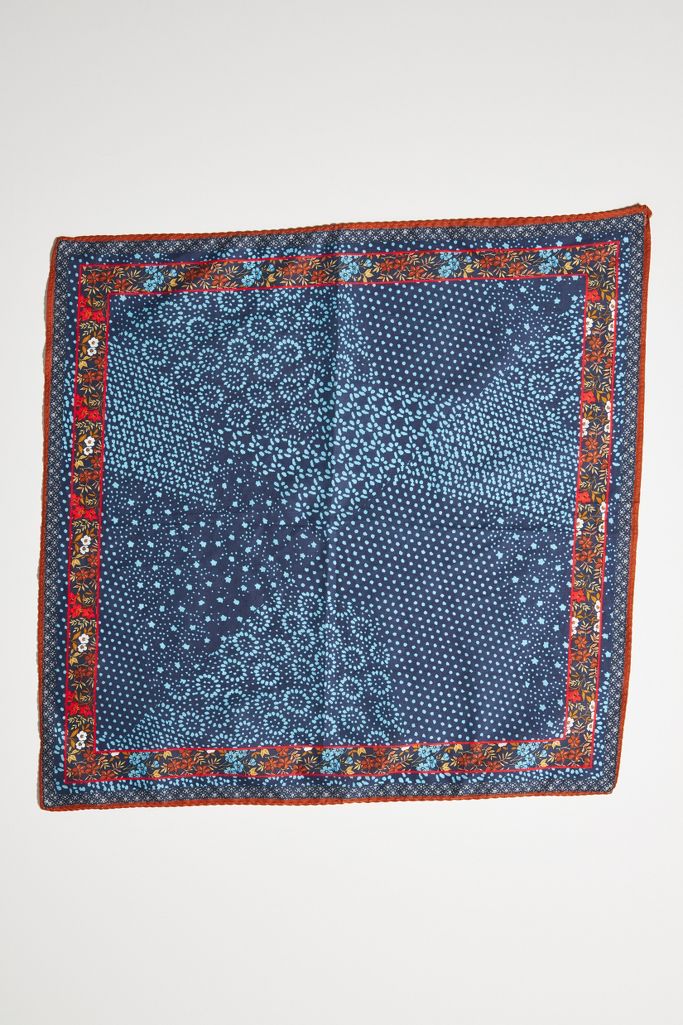 Or use a bandana print, also from Anthro, to dress up your denim.
Wear a jeweled buckle on your slide, like this slide from WHBM.
I have even been accessorizing my outfits with face masks. Wear a printed face mask to match the trend you are wearing. You have to wear them whenever you leave the house anyway so you might as well buy ones that work with your wardrobe. These are from BR.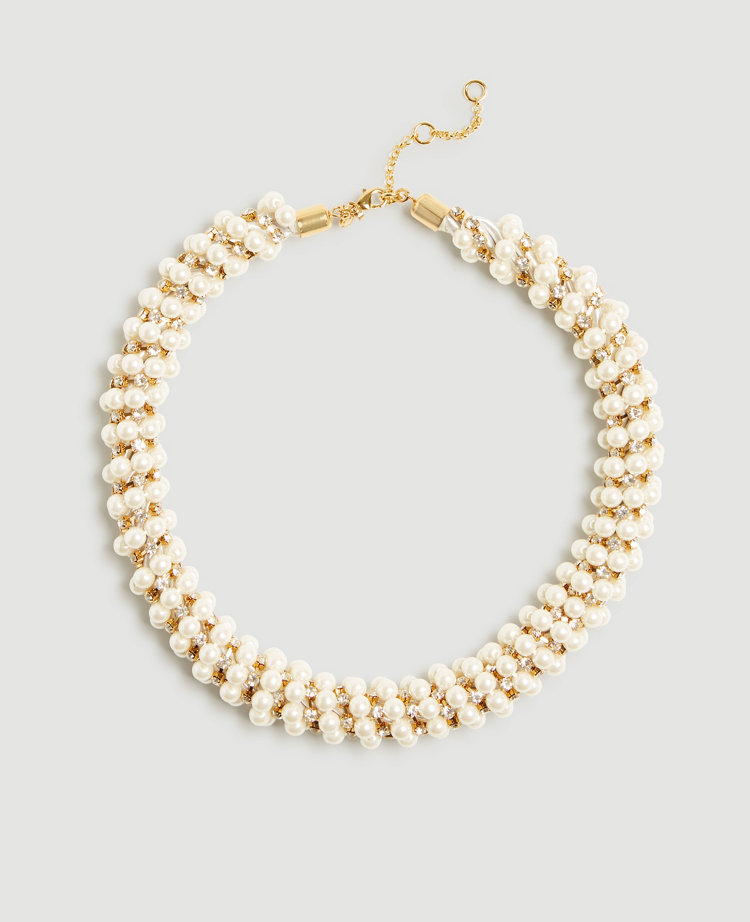 And you can always use a statement piece of jewelry, which is the perfect embellishment to any outfit. This necklace is from Ann Taylor.
Jewellery, Belts, Scarves and hair ties can all be the embellishment you need to make the Detailed trend yours.
I didn't talk much about broaches. But if you have an old broach from your mother or grandmother those are perfect to add embellishments to jackets and sweaters too!
Details are super important for Fall 2020. Any extra detail you can put on your outfit from a bow to a belt will make you chic.
Next week we will explore the Victorian trend for Fall 2020 in Decorum Please. Everything I posted about can be found online in both the US and in Canada. Right now with Covid 19 on the rise again in both countries do your shopping online as much as you can, you don't want to risk getting sick to pick up a top or scarf, shop online.
And I usually never get political in my blogs but if you are a US citizen please get out and vote on Nov 3. Your democracy is hanging in a delicate balance and needs your support. I can't tell you how to vote but if you want a change or more of the same it's up to you to make it happen.
I can be reached at Suethefashionista@gmail.com for fashion questions and comments and please check out my new facebook page Sue the Fashionista as well!
Until next time…