I asked in my last few blogs during the summer if you all had any fashion questions that you wanted answered. I had lots of replies and quite a few duplicate questions. So I decided to post the top 3 questions I received and answer them to everyone. So let's get started.
The top question I received was about skinny pants. At the beginning of Spring 2020 all the fashion experts were saying skinny pants and jeans were not going to be happening and to ditch yours for wider legs and at the very least a straight leg.
Covid 19 has changed just about everything, including all the fashion predictions for Spring 2020. Since everyone stayed home from work or worked at home, women went back to their favorites. So in reality skinny never went out of style. Wide legs are still favorable and you still see a lot of them, but skinny pants and jeans are here to stay.
Stores just marketed them a little differently.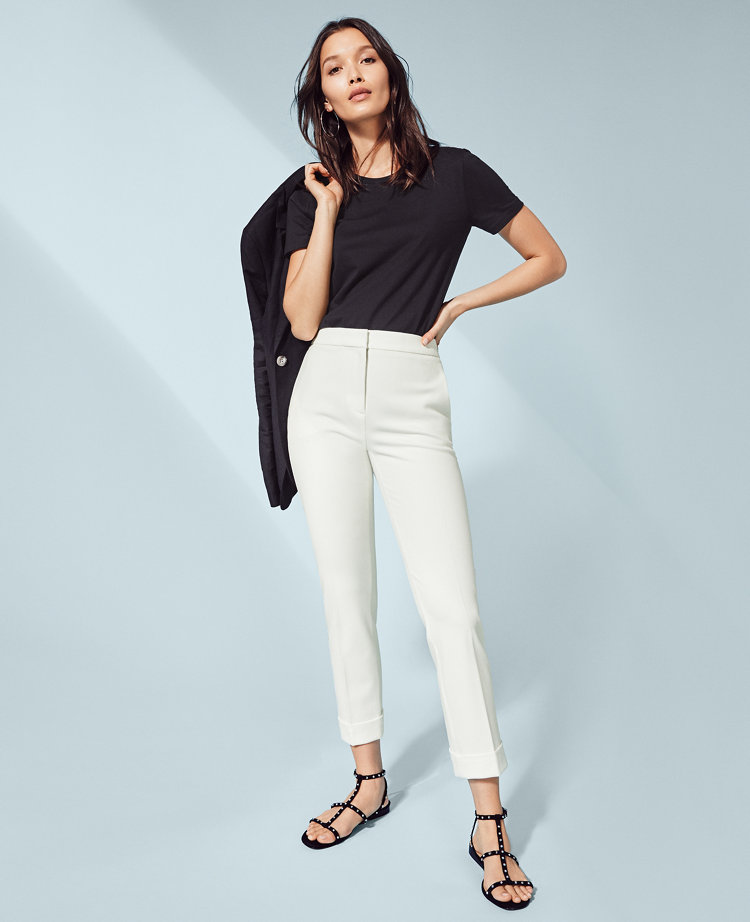 Ann Taylor has every kind of pant you can imagine for Spring 2020, skinny, slim, straight and wide. But they are calling their slim leg pants a slim ankle pant. Still as stylish as ever. Banana Republic's Sloan pant, their skinniest pant is their best selling pant.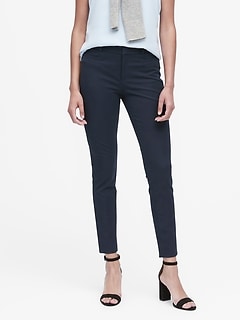 And the Sloan pants come in every color and in high waisted and curvy. So BR makes skinny pants for everyone! Even Anthropologie, the most fashion forward of the 3 stores has skinny pants among their customer favorites
Their Angela Cropped Cargo pants are among their customer favorites and they are really more of a tapered leg than a true skinny pant but tapered and skinny have the same effect on your body, they lean out your legs and make them look longer. So don't ditch your skinny jeans, I say wear them whenever and where ever you want!
The second most popular question I received was about T-Shirts and Tank tops. People wanted to know where to get them and how to wear them to look fresh and modern.
Covid 19 has certainly gotten everyone thinking about what is the most comfortable thing for them to wear. When times are tough people crave comfort food and clothing. Anything knit equals comfort. And I personally have been living in Tees and Tanks so far this summer. Some of my favorite T-Shirts are from Banana Republic. I am wearing my pants a little wider this summer (no, I haven't thrown away my skinny's but I find wider pants cooler and more comfortable when it's hot) so I have been buying my T-shirts a little shorter this year.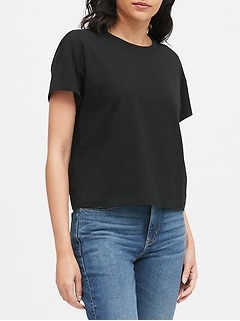 Banana Republic has some great boxy T-shirts. I like them because none of them, not even the white ones are see through. And I am loving a boxy Tee with a wider leg bottom. This is the one I just ordered and can't wait to start wearing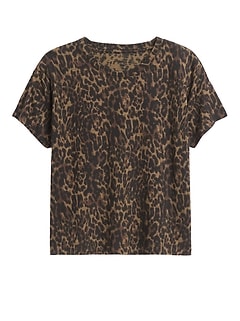 it will satisfy my jungle print need without leaning too far away from animal print (something else that was supposed to be out but we see it everywhere) which I love.
Tank tops are my go to for any layering I need to do. Summer hasn't been exactly hot in Vancouver so far so I have been using my tanks as layering pieces. But a Tank top is a wonderful look withe a maxi skirt on a hot day. Anthropologie has the Alissa Layering Tank in 13 different colors and in petite, regular and plus sizes,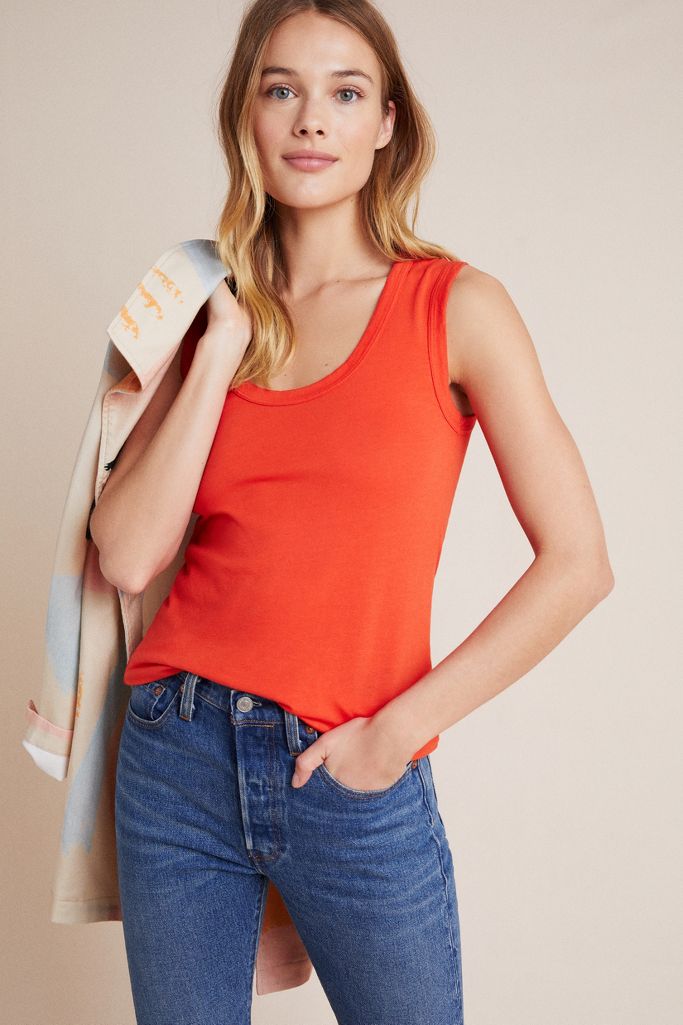 you can wear a bra with it and it seems to look good on everyone. So chances are you can find a color and size that works for you. Joe Fresh doesn't have their basic tank that I have been wearing for years this summer, which is a shame because for $12 it was the best tank and layering piece out there.
The third most popular question I received was about accessories. A lot of women said that with the changes to their routines with Covid 19 and how much they are washing their hands they have stopped wearing rings and bracelets. How else could they accessorize if they wanted to impress over Zoom.
I am with them, I have stopped wearing rings and bracelets for that very same reason, between hand santizer, plastic gloves and constantly washing my hands I would be taking off my wedding rings over and over and probably leave them somewhere. So my only hand accessory these days is nail polish. I have been starting to wear watches again, I hated to have to pull out my phone to see the time. But what else can you do besides on your hands and wrists. Well any good Zoom meeting calls for a great necklace or a stunning pair of earrings.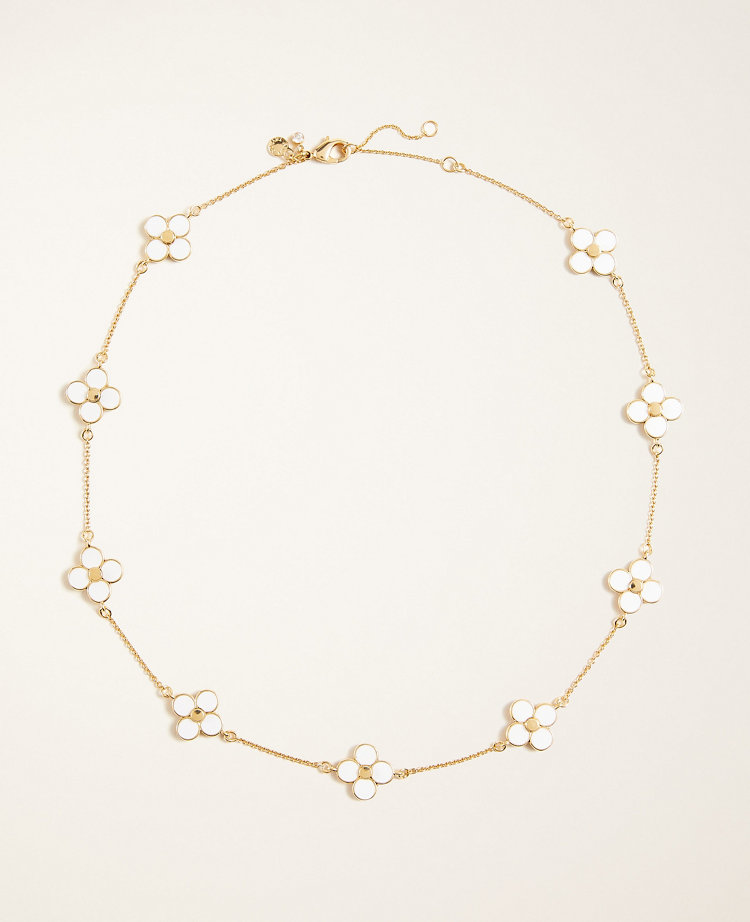 I love this Enamel Clover collar bone necklace from Ann Taylor. I know necklaces are supposed to be big and bold this spring and of course you will look super cute and trendy if you wear one of them. But if you are wearing a tank top or a t-shirt a little necklace like this will immediately elevate the look. Or layer the look with this necklace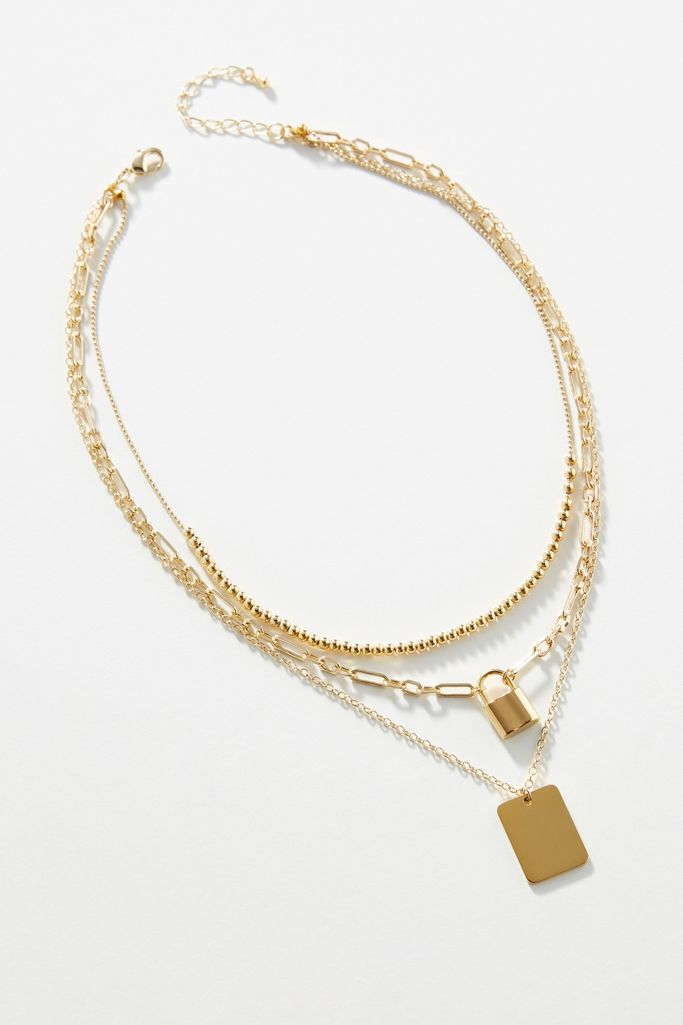 from Anthropologie, layered necklaces and any necklace with a lock is very fashionable for spring so choose something like this for your next wine date over Zoom with girlfriends.
And lets talk about the most important fashion accessory any woman can wear this spring and summer. Yes, I am talking about face masks. No one and I mean no one in the entire world should be leaving their home without one on. I am talking to you America! Wear a face mask, it protects you and everyone around you. And you don't have to always wear the disposable blue ones, pick a face mask that makes you happy. Everyone is selling them. My favorite face masks are from Protech face masks in Vancouver.
My favorite facemask is my daisy printed one from Protech. Order their face masks online at http://www.protechfacemask.com, you won't be sorry. They are coming up with new colors and prints all the time, so check it out. You can also find face masks everywhere. Banana Republic has them and so does Anthropologie. Even the Queen is wearing a face mask. You can make your own or support local businesses and buy one at your favorite retailer. I wear Protech to support a local Vancouver business! But don't go out in public without one.
So those were my top 3 questions so far this summer. Please keep your comments and questions coming. I am still not doing any styling or closet wardrobing in person, and likely won't be doing anything like that until there is a vaccine. But I am happy to chat with you over Zoom or via email or messenger if you have fashion questions. Stay safe, stay healthy and be kind to one another.
until next time…