So as many of us start to increase our "bubble" from the past 2 months of strict social distancing and staying home from Covid-19.  We all have found ourselves searching for things that are truly comfortable to wear and that make us feel good.  I am no exception.  And we have all gained a little weight, I believe they are calling it the Covid 15, and let's hope it's not the Covid 30.  So as we emerge from our self isolating cocoons what kind of clothing are we still going to be craving.  I have been really thinking about this, especially when writing the spring blogs because I don't think most women right now will be running out and buying the latest trends.  So how do we stay comfortable and cute.  Here are some ideas.
The first thing you need is a great pair of comfortable pants that can be worn at home and if you decide to venture out.  One of my favorite pairs of pants is from Loft.  I love the Loft Pull on Wide Leg pants so much I bought them in 2 different colors.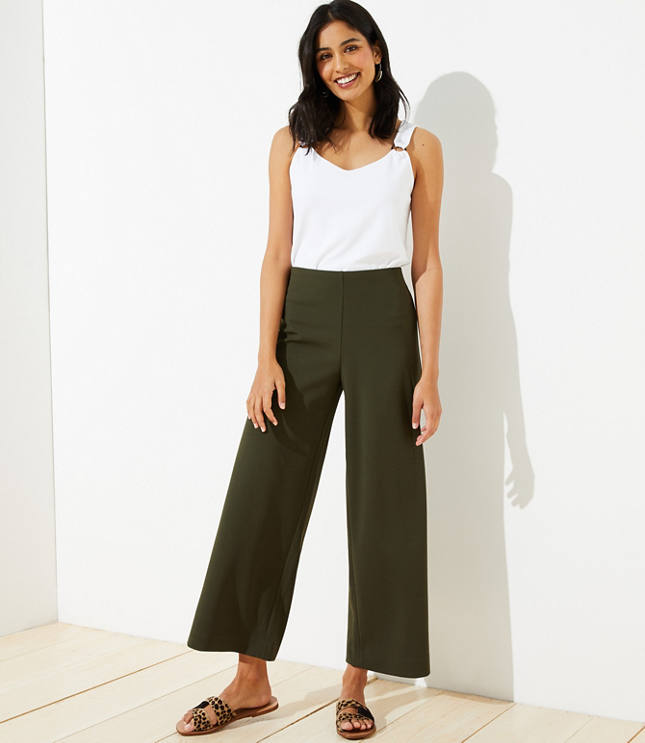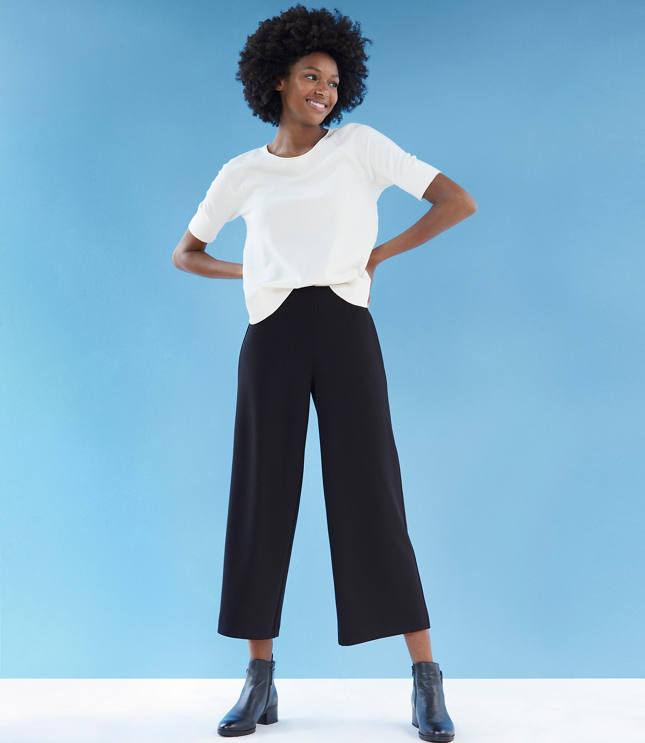 I have both these colors and they also come in a Vivid Orange but I am not that bold. They are the most comfortable pants in my closet and look great with all my slightly shorter tops. Since I too have put on the Covid 15 I wear my shorter tops so they just hit below my stomach. I wore the Dark Caper color last night with a dark denim sleeveless top. A lighter Chambray top would work as well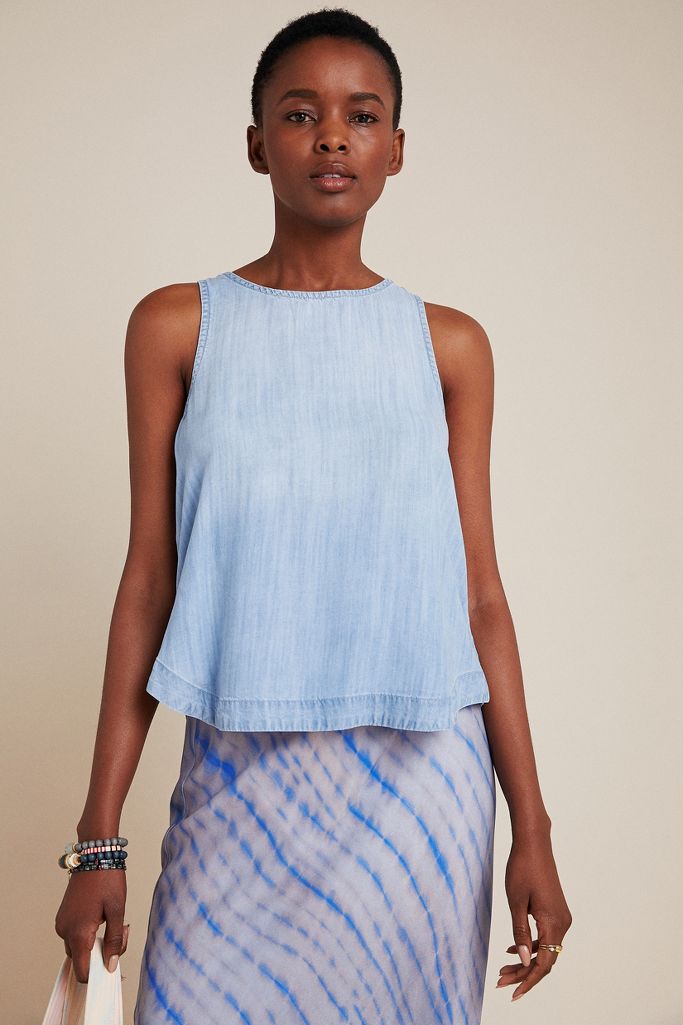 like this Cloth+Stone Chambray tank from Anthropologie, you just need a top that hits you at the right spot. I wear the black pair all the time too.  You can dress these pants up and down, wear them with heels or runners.  To me, they are the perfect pair of Covid-19 pants.
The other pair of pants I seem to be wearing a lot is my skinny jeans from Banana Republic.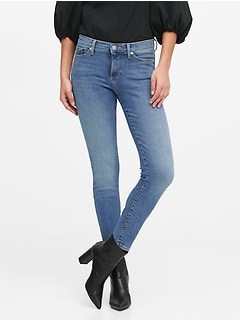 Their Mid-Rise skinny ankle jean has tons of stretch which is great right now and for some reason last year I bought a pair in a size bigger than I wear, well that worked out really well.  Banana Republic has some great jeans if you need a new pair and they are always at least 40% off.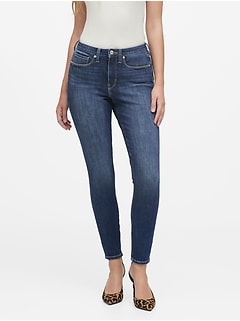 If you need a curvy cut skinny jean they have that too. You need to order curvy styles online but BR has great shipping.  I also love their High Rise Ankle length jean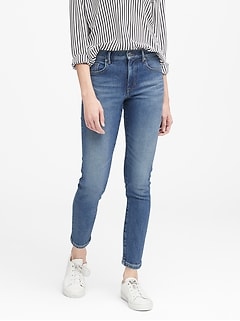 but it doesn't have as much stretch. If you look at bananarepulic.com they even have outfit ideas put togther for each item you look at.  But if you live in Canada order at bananarepublic.ca and you won't have to pay duty.  I actually order from BR more than I ever shop in the stores.  As long as you know your size you are good, and it's easy returns.
The tops I seem to be gravitating to during this Covid crisis are all my knit ones.  My favorite t-shirts are from Aritzia.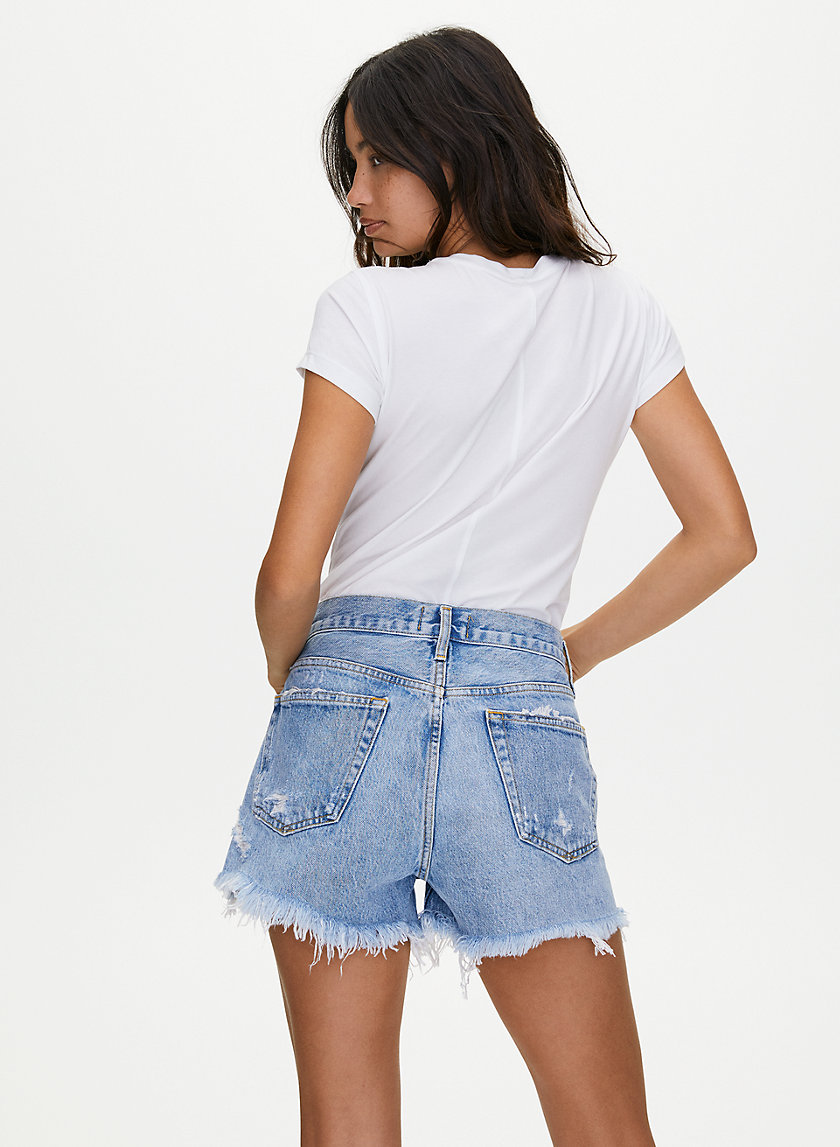 I live in my Foundation Crew by Babaton t-shirts.  They come in 7 colors and work under and with everything.  They are a fabulous basic t-shirt for any wardrobe and Aritzia gets them to my house within 2 days!  Another Aritzia favorite of mine is their sweatshirts.  I have never been a jeans and sweatshirt kind of girl, unless the sweatshirt has lace or some other detail on it, but for the last 2 months I live in them.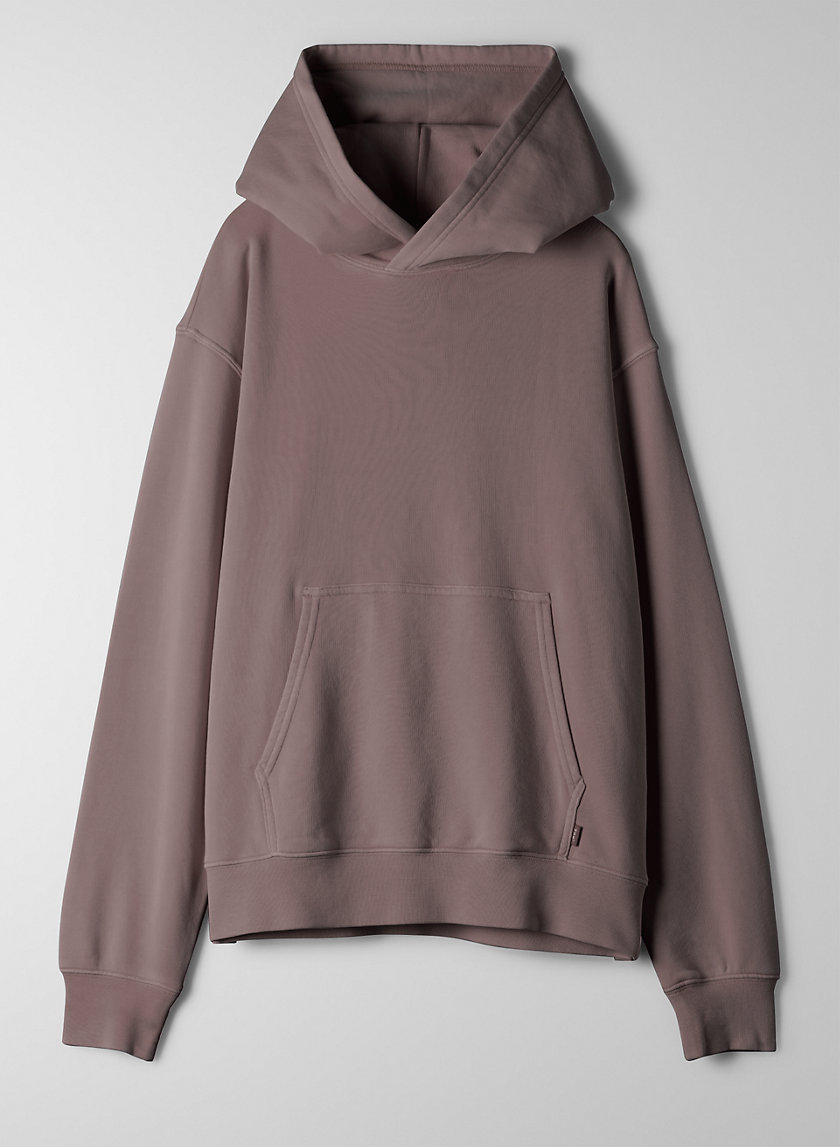 The Perfect Light Hoodie from Tna at Aritzia is the perfect spring hoodie, it comes in 4 colors and is super comfortable.  The other hoodie I live in is one from Joe Fresh,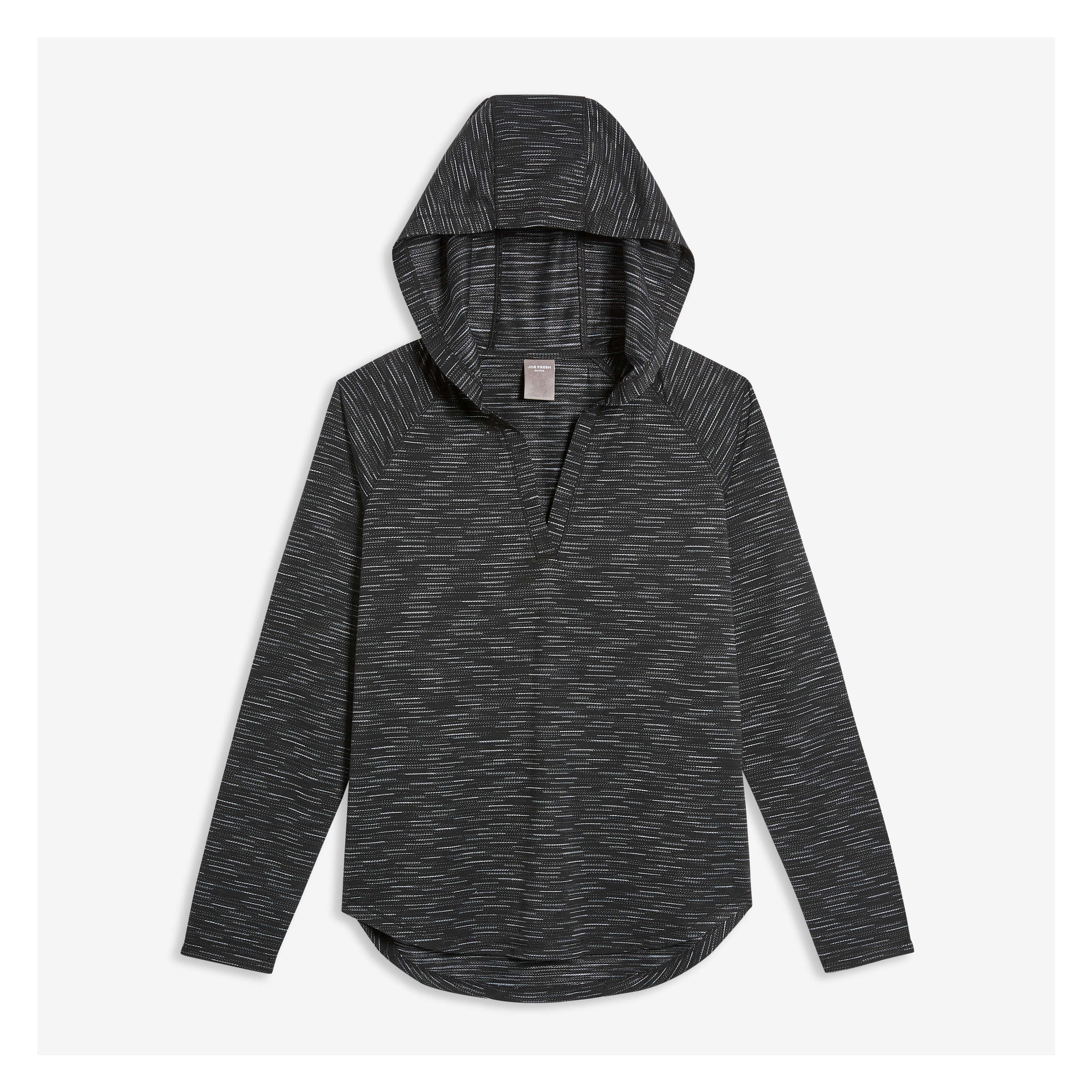 mine is solid black and I bought it a while ago, but this is the one they have online right now.  Joe Fresh actually has great 'Lounge Wear' and all really reasonably priced.  Another great and comfortable piece from Joe Fresh is their Soft Knit Active Jumpsuit.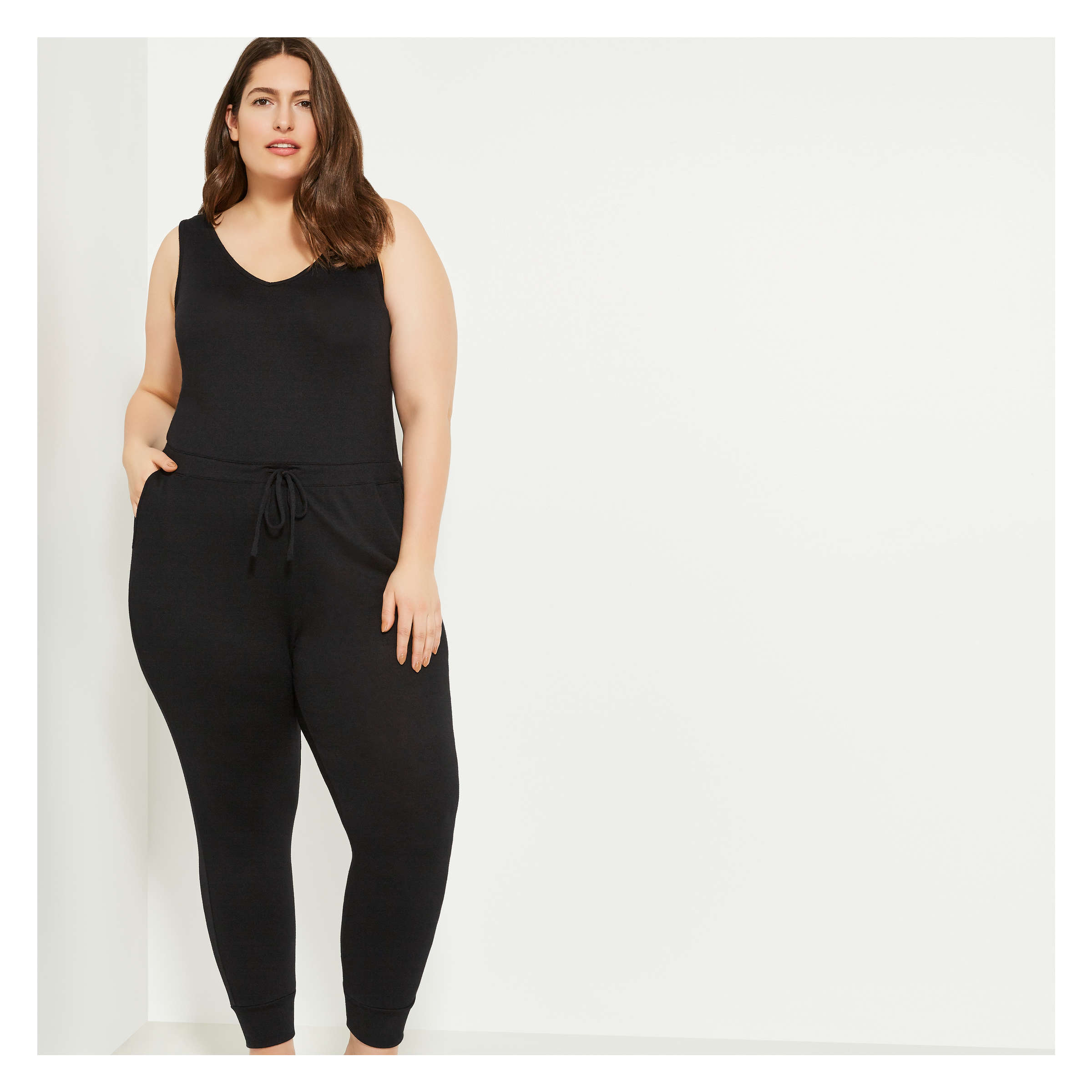 They have it it plus and regular and I know they also have it in store as well. They even have a pair of Stretch Culotte pants that echo the Bermuda short trend for spring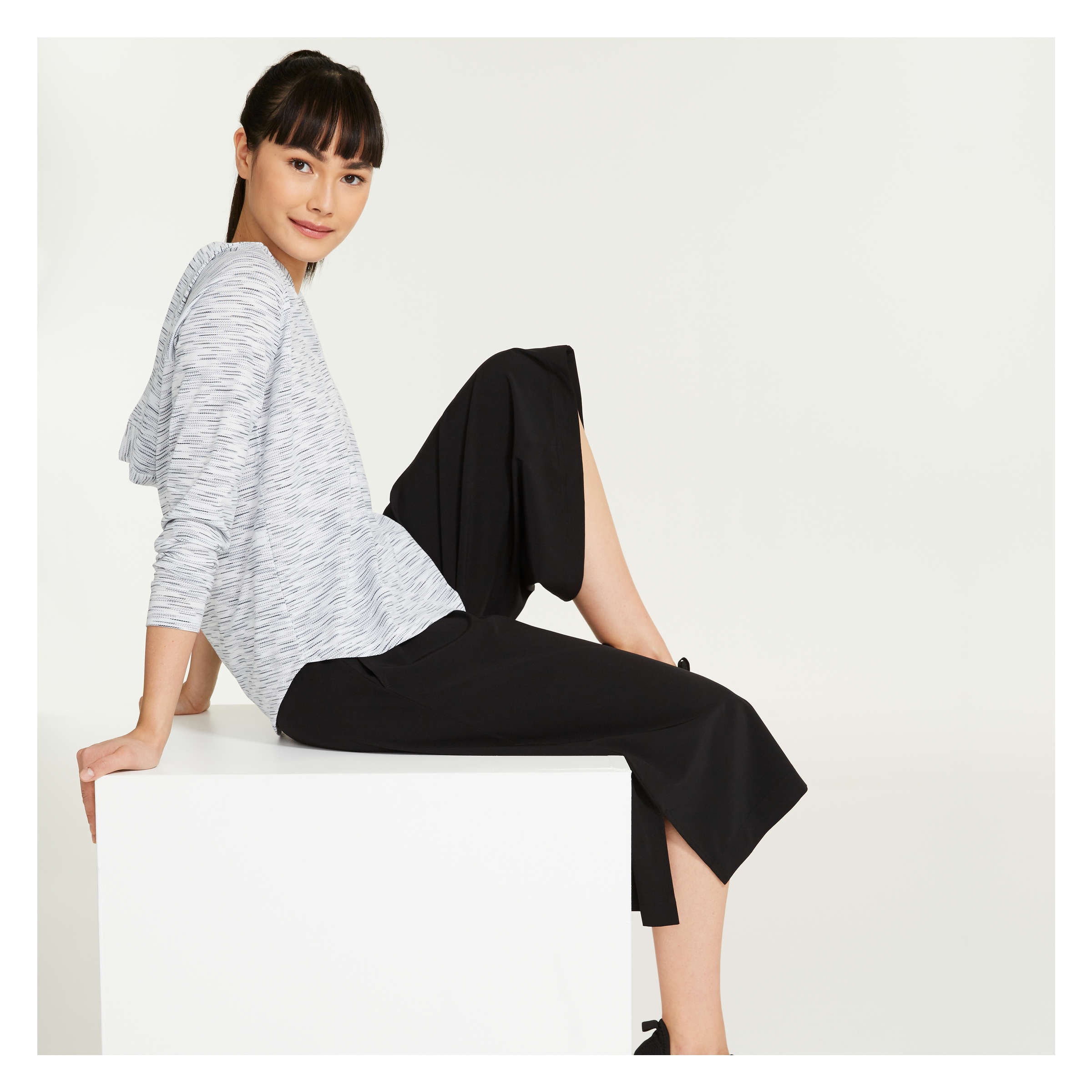 , a very comfortable way to get your Bermuda on if I do say!
Tank tops are super current for Spring so you can wear all the sleeveless you like this year.  If you already have tons then you are set but if not, go for knit fabric and an easy fit style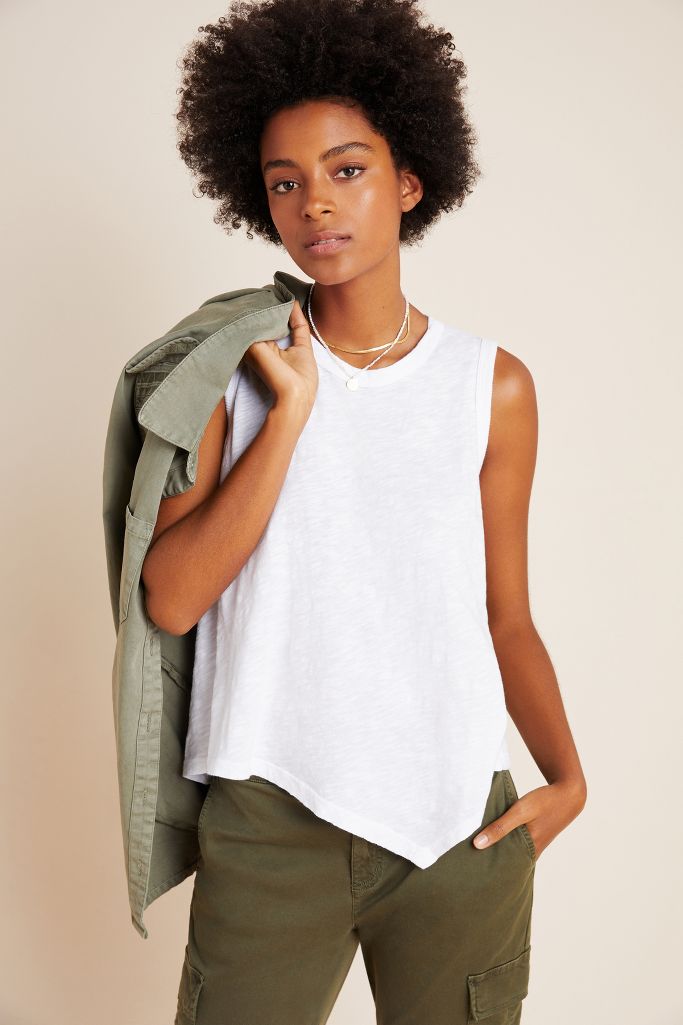 . I love the look of this Amber Asymmetrical Tank from Anthropologie and it comes in 5 colors!  I also love this Avery Muscle Tank from Anthro as well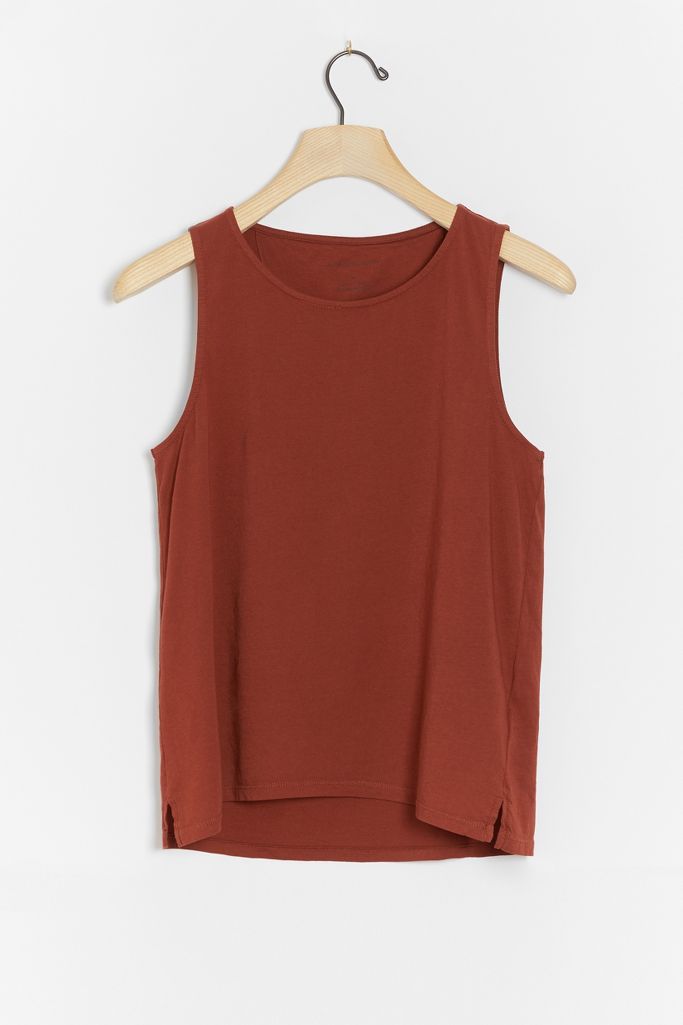 especially in this dark orange color and have had it in my basket twice online but haven't bought it yet.  But everyone else likes it too because the black color is already sold out.  So look for tops that are also a bit thicker so they aren't see through and buy the correct size, if you are a bit bigger right now buy a top that fits this size, lumps and bumps don't look as good.
I am also loving the long tunic look over my skinny jeans and leggings.  A tunic top can hide a ton of sins, so make sure you have one or two in your wardrobe.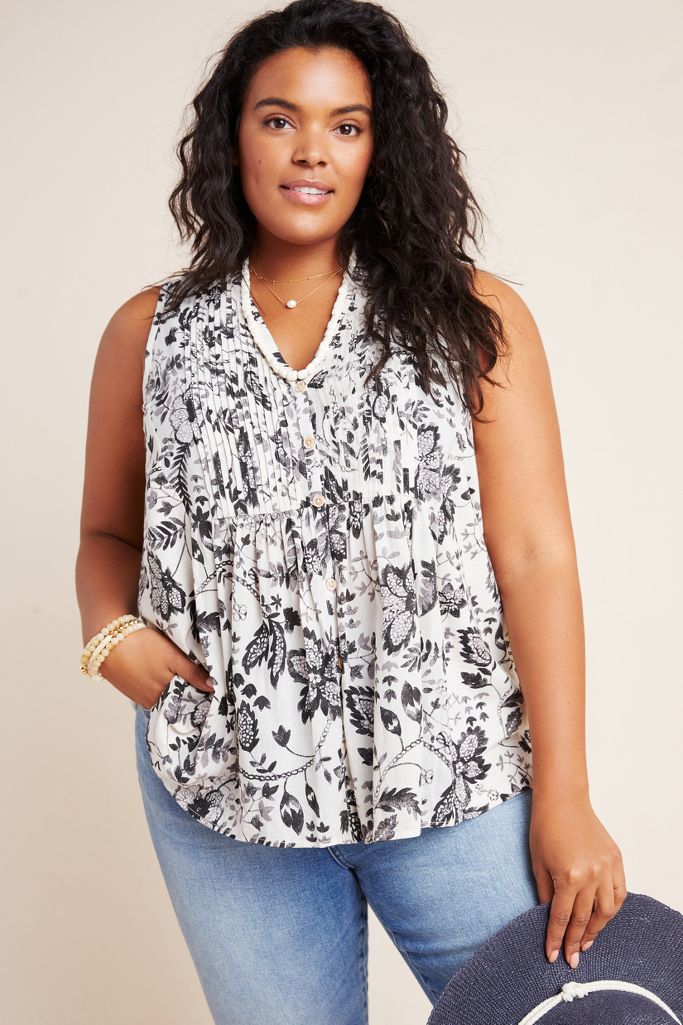 The Bailee pleated tunic top from Anthro hits all the right notes.  It has soft pleating over the bust that floats over the tummy and rear, perfect for you Covid skinny bottom!
The other kind of top that works great with skinny jeans or wide pants is a loose flowy top with long or 3/4 sleeves.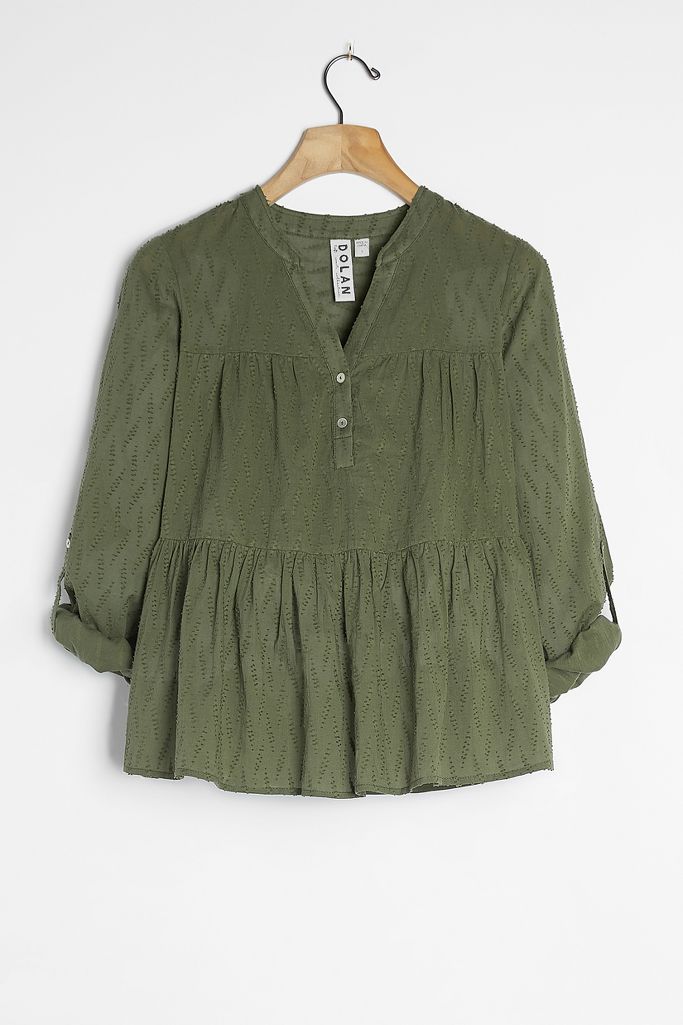 This Monty Babydoll top from Anthro is cotton and spandex and comes in 4 colors.  Loft also has some great long sleeve easy fit tops to wear with your easy fit pants. Try a top like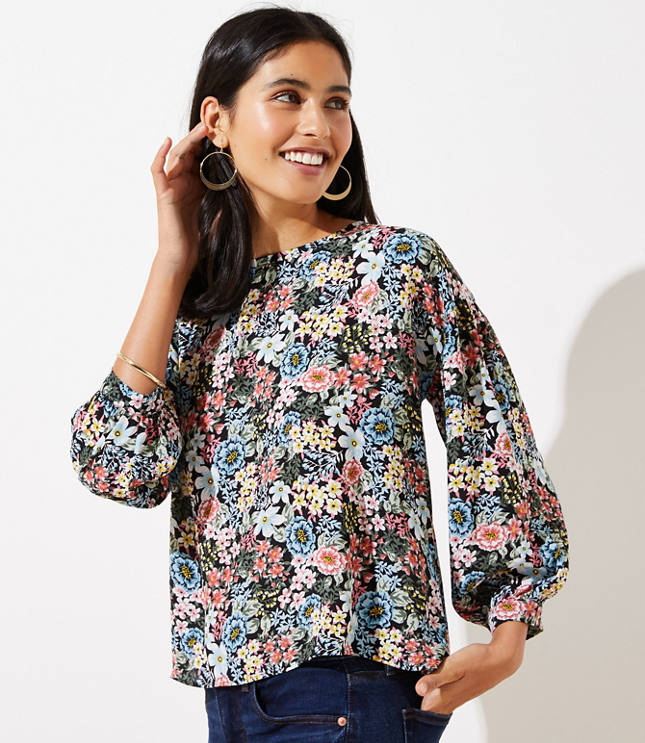 this Bouquet Mixed Media top with a knit back.  And it's a little shorter so it would look great with any wide leg bottom.  And if you want to be a little trendy while you are comfortable try a top like this from Banana Republic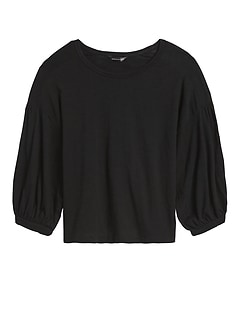 Their Balloon sleeve crop top comes in 6 knit colors.
Lastly most of us are staying away from heels right now. As a matter of fact I think most women are living in sneakers if they can.  So for summer pick a pair that is cotton and easy to wear like
Keds Champion low top sneakers.  These are from Anthro but you can find Keds everywhere.  And a printed sneaker is in style right now and cute for summer. You can even wear these with your casual maxi dresses! Another cute pair from the Anthro site are these
by Dolce Vita with the espadrille detail. Again you can find Dolce Vita at other places too.   Or try a pair of Superga in white or black, they are really comfortable.
Again you can find them everywhere, even at the latestscoop.com.
We are getting into sandal season and most of us will be wearing flat more comfortable sandals as well.  One place I love in Vancouver and they also have stores in Toronto or you could order online is The Latest Scoop, great clothing, shoes and accessories at reasonable prices.  Try their online store and grab a pair of their Moxie Sandals, they look super comfortable and have lots of cushioning while being very trendy.
Banana Republic also has lots of shoes online, for comfotable sandals try
their Leather Buckle Slide.  And if you want just a bit of a heel to get back into wearing them they have lots of sandals with shorter stacked heels that will work with your wide leg pants, Bermuda shorts and dresses.  Try something like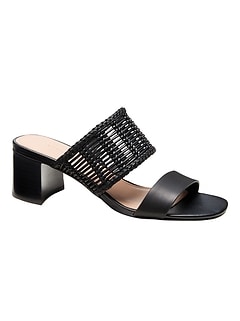 their Double Strp Mule Sandal.  And for the ultimate comfort try a pair of Clarks.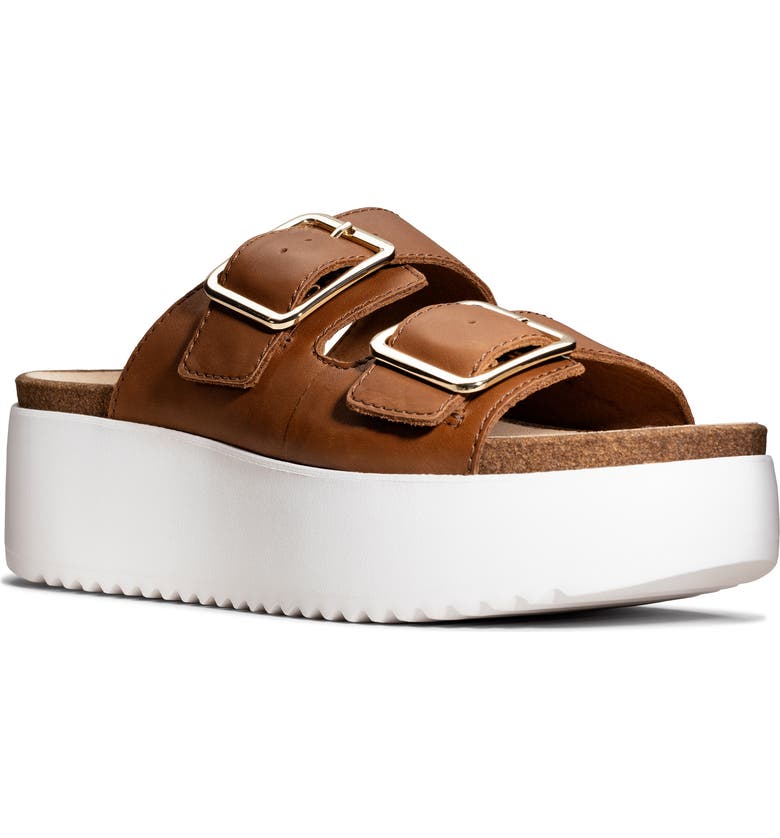 A shoe like their Botanic slide will keep you comfy and stylish. Or try something like their Un Balsa Go Flat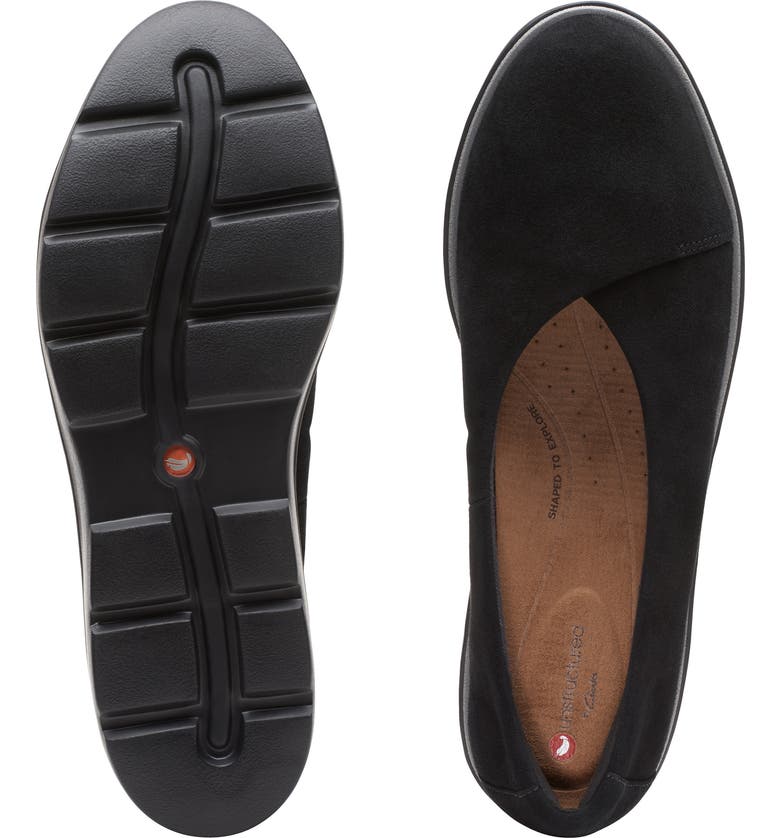 they are like wearing pillows on your feet.  They carry Clarks everywhere, these pictures are from Nordstrom.
Things will likely not go back to normal for a long while.  As your local stores and businesses open they need your support more than ever.  You can safely shop online if the store has a website or you can go there with a mask on and socially distance.  I wear a mask every time I leave my house. I know there are some people who don't want to or think it's not necessary. But my choice is to keep myself protected. Masks will be here to stay for a while and let's not kid ourselves you need to wear one. So how do you get them?
Well believe it or not you can buy them online. Banana Republic has masks.  You can order them online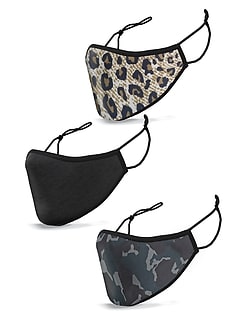 but only on the US website.  Athropologie has lots too on their website
like these reusable ones from Sanctuary. Or you can buy local, in Vancouver we ordered masks from Protech Face masks at  protechfacemasks.com.
They have women's, men's and youth sizing, ear loops or around your head and completely washable.  They come in lots colors and patterns and shipping is quite quick compared to ordering from the US. What impresses me the most about Protech Face Masks is not only are they locally made but they are comfortable, washable and they come in sizing to fit your face.  They also have the best customer service.  As you know every package these days is delayed, good old Canada Post! I emailed Protech and they emailed me back right away and put together an order that I could pick up because it's been a while and we really need them.  Customer service is pretty much dead in big box and chain stores, I was so impressed by the team at Protech Face masks that I will be wearing only their face masks until there is a vaccine. Trust me, it's time to support local business and Protech face masks is one we can support because they have something we all need.  Order online protechfacemask.com
There are even companies in Italy that are making face mask bikini combinations
but I am not suggesting you go that far.  Just buy some that are comfortable and washable because you will be wearing them for a while!
If you have comments or questions please feel free to email me at Suethefashionista@gmail.com. I would love to hear what you are doing to survive and thrive during Covid and how you are staying safe and comfortable.  I usually do a Father's Day blog right about now, but this year I am not.  We all know in every family it is the Mother who has been the hero this very unusual spring we have had.  But if you want to get your guy a gift for Father's day, get him something comfy to wear or even a set of his own masks, everyone needs those.
Stay safe and healthy!!
Until next time…