Last week we took a little break in talking about Fashion and talked about self care in beauty.  We all have to keep uo our own self care at this point.  You do what makes you feel like yourself, whether it is hair color, nails or even wearing certain clothing items that make you feel like you.   I was speaking with one of my girlfriends the other day (of course from a distance) and she had been delivering food for the foodbank, which is a wonderful thing to do.  She mentioned to me that this was the first day she had put on her jeans and not just wearing her pjs or sweats.  She said she felt so good wearing jeans again.  I think we are all falling into habits.  My habit is wearing workout wear all day.  My way of coping with this pandemic is to workout, a lot.  I am lucky that my gym, Innovative Fitness, has coaches training us online and my former trainer who moved to Toronto, the best trainer I ever had, is teaching daily classes on Zoom that I have picked up at least twice a week.  And starting on Monday I am also going to add in a Yoga class just because I am not getting any more flexible as I age.  So that has me wearing a lot of workout clothes and I tend to stay in them all day long.  Before the pandemic I would have gone to the gym or the yoga studio and come home and had a shower and gotten dressed, but since the only place I ever go is the Grocery store it seems to be easier to just keep on what I have.  Well, I put on jeans and a shirt the other day and decided I felt better too, so now the days my workouts are only in the mornings I am going to try and get on something other than gym clothes.  Everyone is has their own way of coping during this pandemic.  Please find one that helps you get through it and if it includes wearing sweats all day then by all means wear them.  Just becareful and make sure your jeans still fit too.
Spring Prints are one of the best parts of Spring 2020.  There are so many wonderful prints to chose from, you could wear a little of all of them or just choose the ones you like and make them your own.
Wallpaper Prints
Wall paper prints are heavy large prints that your mother used to decorate your home with.  They can be any print, just worn loudly.
This is how Fashion week saw Wall Paper prints but we can make them more mainstream and wearable. Anthropologie has tons of Wallpaper prints that you could wear.
The Farm Rio Tucanes Dress captures the feeling and the look of a Wallpaper print.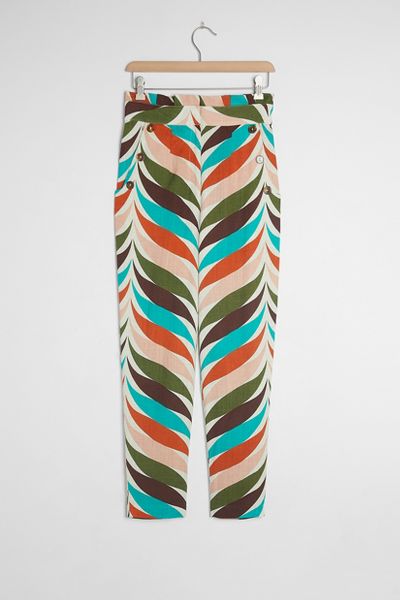 So does the Elysees Tapered pant, great to wear with a white t-shirt!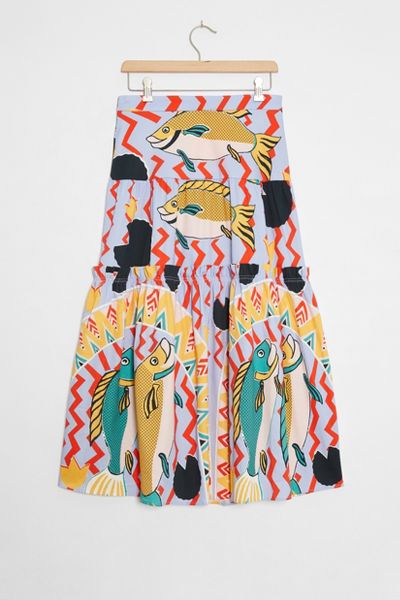 Or try the Oceane tiered midi skirt, this one really reminds me of wallpaper.  Big and bold prints are easy to find, these were all on the first page I clicked on the Anthro website. If you love them wear them.  Either wear them only in a dress or jumpsuit with muted accessories or wear one piece like a skirt, pant or bermuda short with a solid top.
Jungle Prints
Jungle prints are the other bold print we are seeing a lot of.  Mostly with a green background but sometimes with a beige one, these prints feature plants, flowers or things you would encounter in nature.
Here is a pic from Dolce and Gabbana's spring show, you can see all the different levels of jungle prints. It is easy to take Jungle prints mainstream.  Green is the new strong color for Spring so wearing it in a print may make it easier to wear for some women. Going back to Anthro, they really do well when it comes to prints.
Corey Lynn Carter's Delphine Tiered Maxi Dress at Anthro covers off your plant jungle print in one single dress.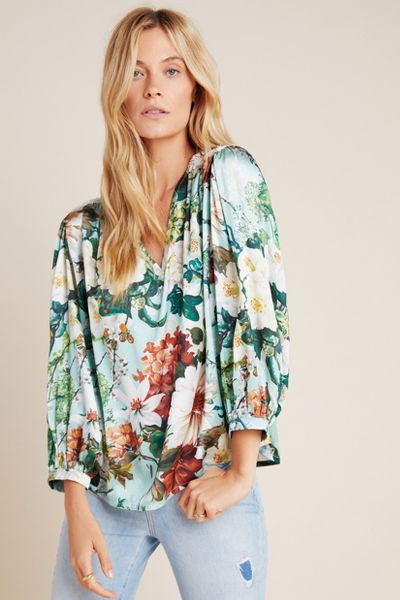 Or try the Giverny Blouse, great when worn with denim on the bottom.
Banana Republic (bananarepublic.com or .ca) has lots of new animal print styles so you don't have to keep wearing leopard (unless you really want to).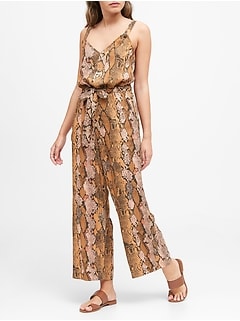 Try their Snakeprint utility jumpsuit.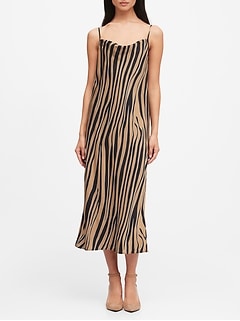 Or their Zebra print Slip dress.  Or one of my favorite BR dresses
their Shirt dress in a Zebra print done with a green background.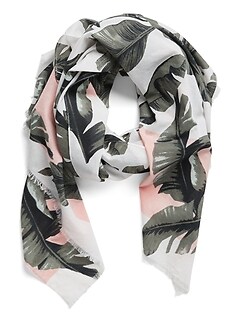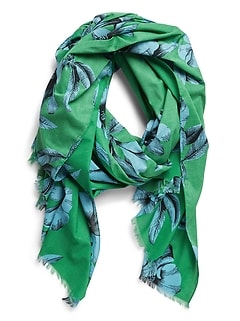 BR also has these Sarongs that can double as scarves and shawls, either in a Palm print or Tropical floral print and you could just wear one of these with solids or denim and cover off the Jungle print look perfectly.
Polka Dots
One of the most popular spring prints and one you will see everywhere is the Polka dot trend.  You can wear polka dots almost any color way, which makes it even better!
Courtesy of Milan Fashion week, we can see Spring Polka dots in Black and white!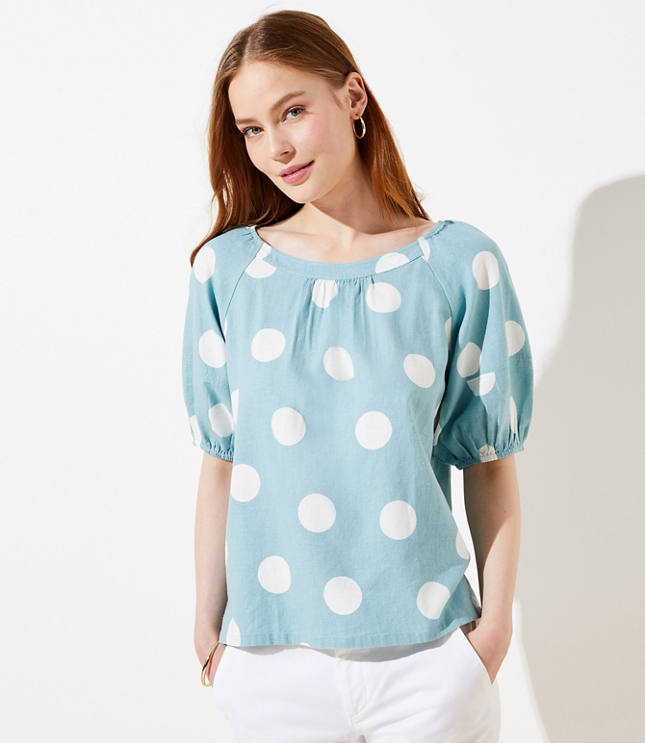 Loft.com has some great different looks in Polka dots for Spring.  This Polka Dot puffed sleeve top is super wearable with any bottom and very fresh looking in pastel blue.
Or try their Polka Dot midi skirt, another unexpected color that could work beautifully. Banana Republic has embraced Polka dots as well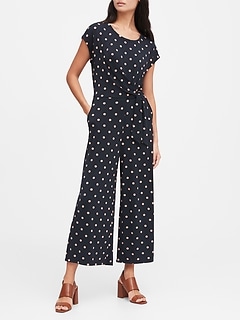 their Tie Front jumpsuit is a great way to wear them head to toe.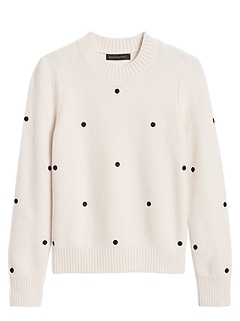 Or if the weather hasn't warmed up where you are yet, try their cotton sweater with emboidered polka dots.
If you want to accessorize polka dots you can too.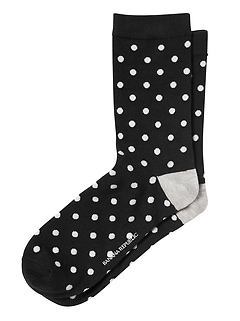 BR has scarves and socks that can cover this look for you.  Or Loft has
both a card case or glasses case with the same decorative polka dot motif.
I personally love Polka dots!  I wear them a lot in the spring and summer, I am not a huge print wearer but somehow when I wear polka dots they don't feel like I am wearing a print.
FolkLore
Modern Folklore from Fashion week can seem a bit overwhelming but it is easy to take it mainstream.
The last print group we are going to talk about in this blog is the new Folklore prints.  They all have a modern feel to them, so don't think of prairie prints but think of modern florals instead.
One of the reasons I use Anthropologie so much on my blog is that it is so easy to find the exact thing I am looking for on their website.  They were also one of the fashion chain stores to voluntarily close to protect their staff during this pandemic, so that is another reason I am a fan.
Springs new Folklore reminds us of small florals, or even slightly larger ones, but done in new colors and wearable styles like Cloth + Stone's Classic Buttondown top.
Or try this Blaise Button down top, with a Folklore print that is super modern.  I like Banana Republic because they have both a US and a Canadian website and it doesn't take a long time to get something if you order it and you don't have to pay duty.  So I tend to feature them as well.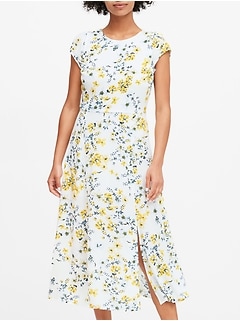 Try BR's EcoVerde dress in a Romatic floral print in a yellow combination or it comes in a blue botanical print and a soft pastel blue Ikat print. Or you could try a delicate print in a balloon sleeve blouse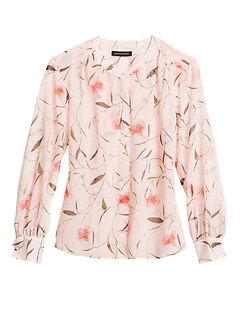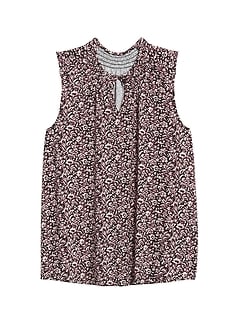 or a darker floral in a key hold sleeveless top.  And keep your Folklore colorful for Spring 2020. Loft has some great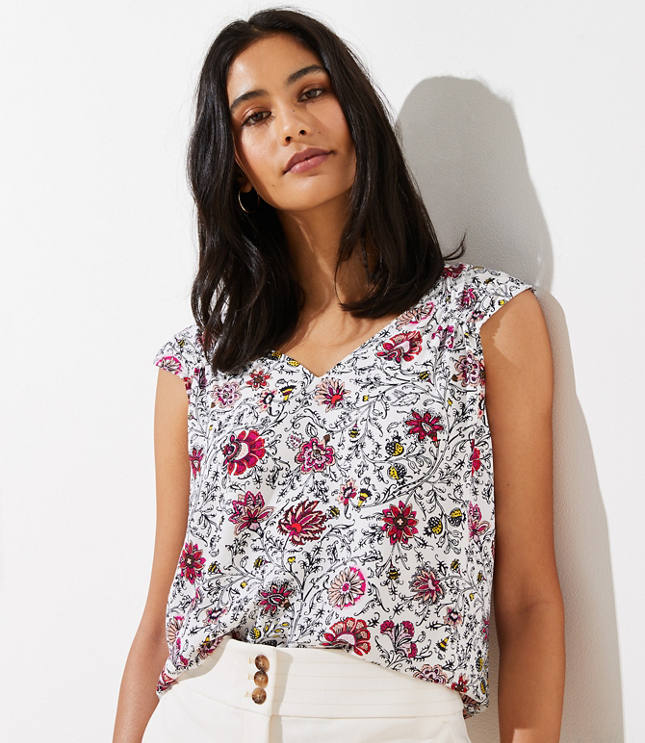 print tops you can wear all spring and summer long. Take a look at their florals, they really have some great ones.
So that's it for Spring Prints.  Their are a couple of others, like wearing a striped dress
, this fantastic striped maxi dress is all over the J. Crew website.  Sequins for day was another trend, but times have changed and no one seems to wear sequins right now so I won't go into detail.
Next we were going to have a Mother's Day Jewelry blog, but unfortunately our Jewelry expert has her hands full taking her business online, so we will skip that this spring.  Instead I will cover the last Spring trend, "Things we all should Try".  After that I was going to pause blogging until August.  But instead I will continue but with more of a lifestyle feel to the blog.  We will still talk about fashion but we can also talk about beauty and maintenance for your body and whatever else we need to while we are all going through Covid-19.  I just probably won't be blogging weekly, more like every 2 weeks. Please keep you comments and questions coming.  They are what keeps me motivated to blog.  I have a few friends trying out other nail options besides gel, like press on, so I will let you know about that and some other things that we can discover together.
Stay safe, Stay smart and Stay healthy!
Until next time…