I had a lot of good feedback last week to adding a little coping advice to my weekly blog.  I hope you are all managing ok with staying home and away from everything.  This Pandemic is here for the long run, I am afraid, and we all need to find a way to live with it.
This week, aside from Spring Suiting, I thought I would talk about some of the ways you can do your own beauty to cope with not having professionals around to help you.  I don't know about you but not being able to have my gel nails filled in or my hair colored on a regular basis is quite uncomfortable for me.  I just ordered the supplies on Amazon to do my own gel nails.  I have had a french gel manicure on my nails for the past 20 years, I don't think I can live without it.  Mind you I don't think I am going to do french but even a pale pink or off white would work for the time being.  I will let you know next week if I am successful. This is how they are supposed to look
and believe me they don't look like that right now. So next week I will let you know how my nail adventure goes.
This week's tip from me is how to dye your own eyebrows.  Right now there is no way you can get into a salon to get microbladed and likely not for the next few months, and eventually, even if you are careful you may run out of eyebrow pencil or gel (hopefully Sephora and Amazon have lots!). But one thing I learned from my make up artist, Luc Lacroix, is how to dye my own eyebrows.  First of all I use the same Eye Envy serum on my eyebrows that I use on my lashes
, it's available at Pure Studio in Vancouver and Hair Dynamix on Queen St. in Toronto if you want to get some just email me and I will see if I can get it for you. Or you can try newskinbeuty.ca It absolutely works!  I have really long eyelashes and thick eyebrows.  But my eyebrow color is fading as I age.  So between once a week and every 2 weeks I dye them.  What you need is eyebrow dye, there is tons online and make sure you pick a semi permanent color and not a permanent one and you need a little bit of color developer.
  A lot of the dye kits on line don't need a color developer but the one I use does.  And make sure you buy the right color. Always try a lighter color first.  Next you need an angle brush
you can find them at Sephora. Then you mix it all together, in a little cup, on a piece of tin foil, or I use the lid of my Blinc mascara, it's the perfect size. Then you take a little color and gently follow your eyebrow line and delicately place the color on all the hair.  I use a Q-tip to keep taking the color off my skin if I get any on, it's easier to get it off now than later.  Let it sit on for the time it says on the package.  Depending on how dark you want your brows it's usually between 15-30 minutes.  And if you are using a lighter color then it doesn't matter if you leave it on a bit longer.  I use a medium brown, because I am fair, so 30 min is perfect for me.  Eyebrows that are filled in and the right color for your skin tone help you look younger and fresh.  Give it a try if you feel like your eyebrows are fading and not looking great.
Spring Suiting this season is taking us in different direction than you expect.  The biggest new thing in suits is that the bottom is a bermuda short!!!
This is what Max Mara is showing in suiting for Spring.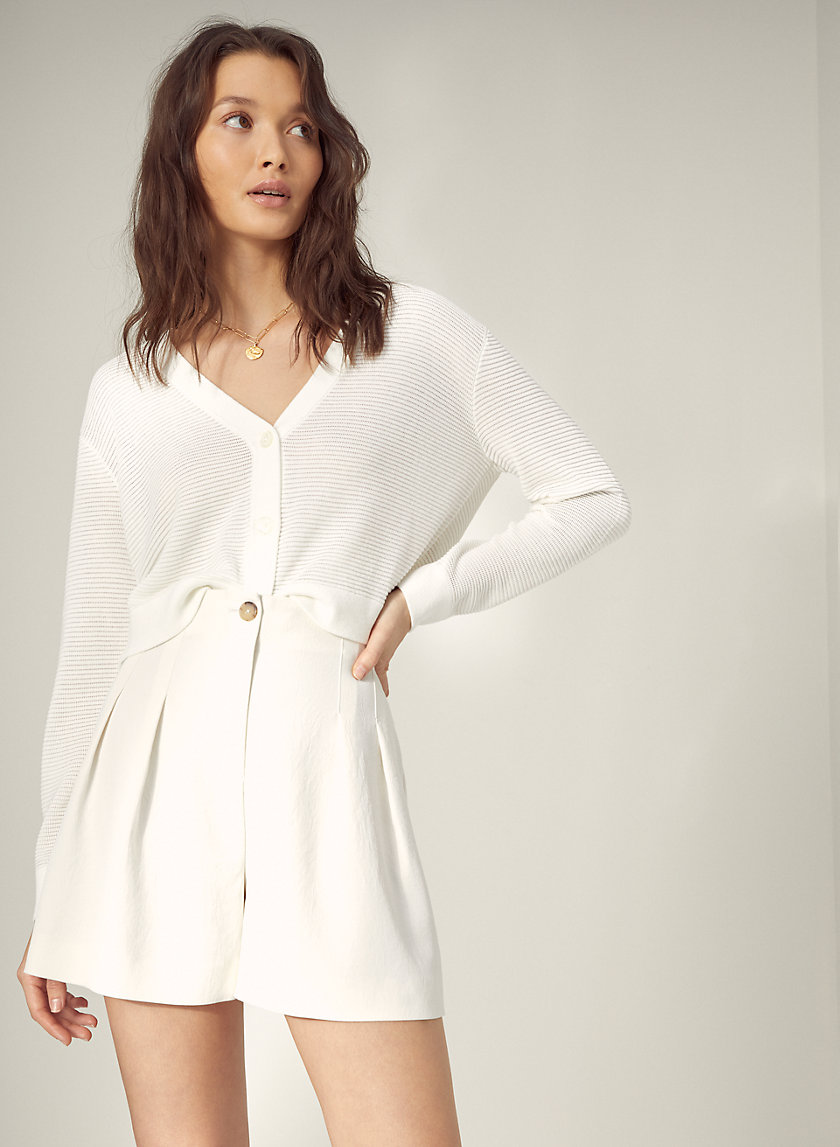 And Aritzia has lots of different short silhouettes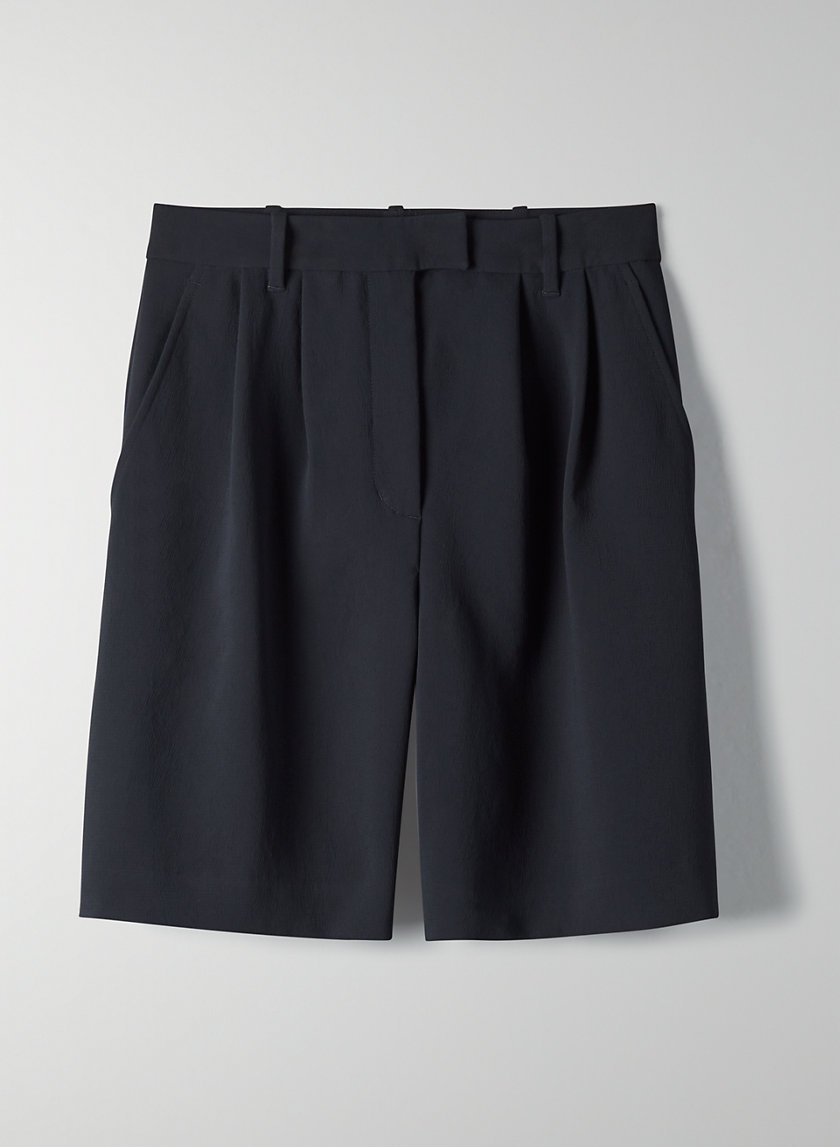 like the Wilfred Donna short (above) or the Wilfred Limerick short here in black.  Both would pair wonderfully with their classic blazers. They even have a longer short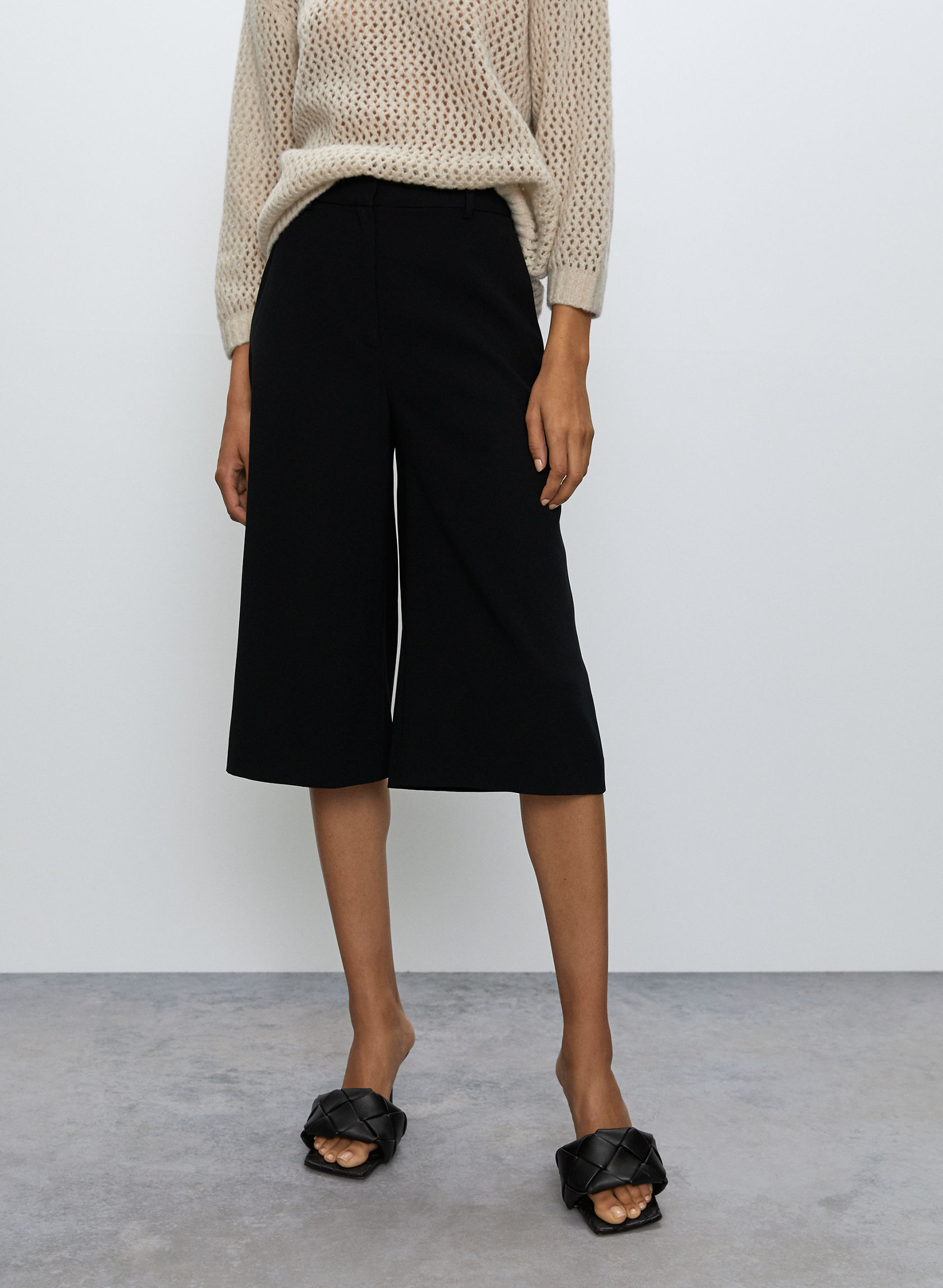 the Babaton Serif Short that will come slighly just below your knee cap.  Pair your short with one of Babaton's great blazers like their Power Blazer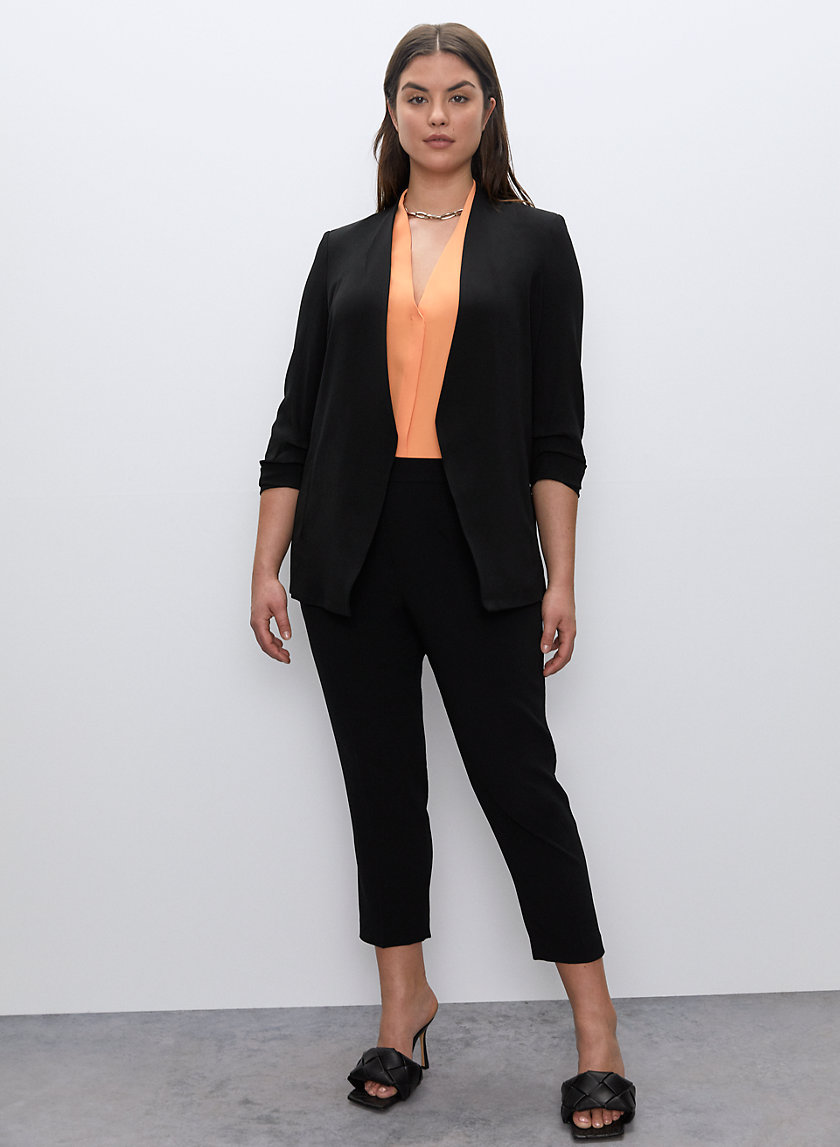 which now comes up to a size 16!! And you are set for a great and stylish suit. Personally just because I am not in my 30's anymore, I am going to be wearing my dressy bermuda shorts a bit longer for Spring.
The other thing you will want besides a great pair of Bermuda short is a new blazer shaped like a waistcoat.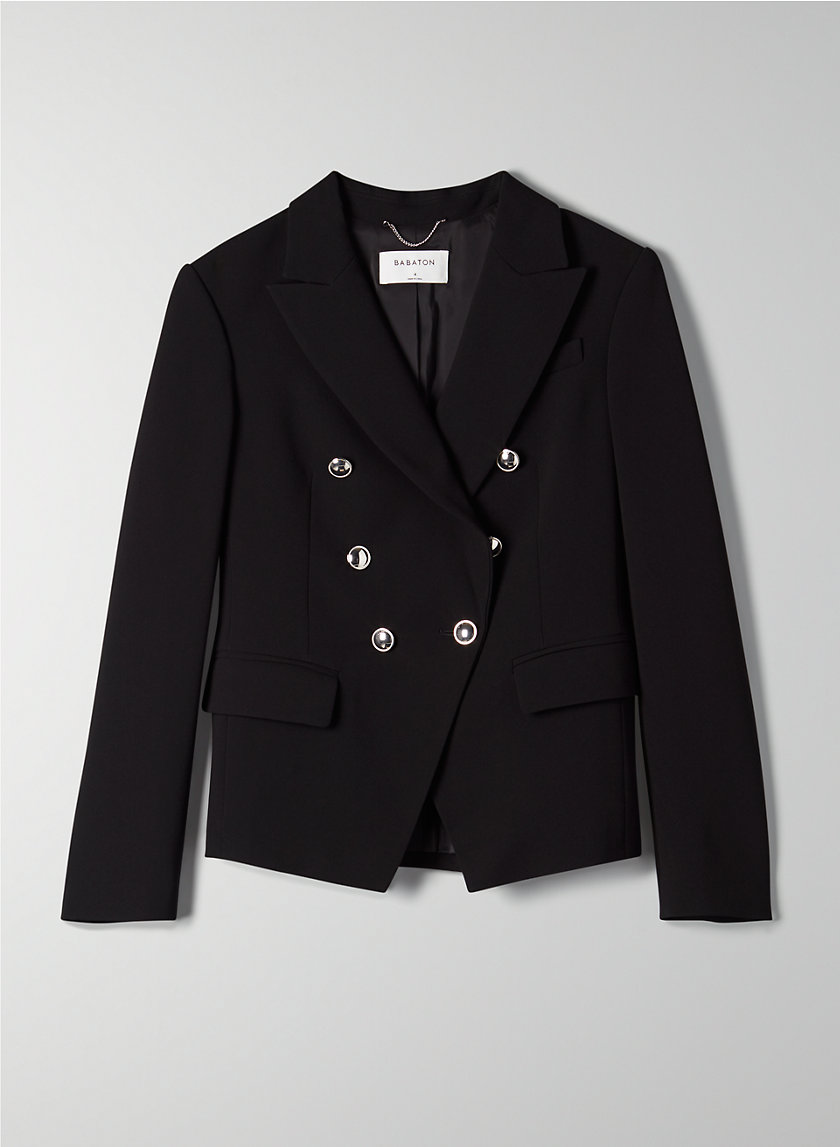 A waistcoat is nipped in a bit at the waist and looks that way even when it's worn open like this Encore blazer from Babaton.
Max Mara's Wool Twill Blazer would fit the same way.
You want to wear a waistcoat style so when you wear it open you can layer underneath. Because the other big news in Spring suiting is Vests!
Maz Mara is showing this Cotton crepe gilet vest and showing it layered
. Notice that the pants aren't too fitted? The pant needs to be a little fuller, like a straight leg or trouser to work with this look.
Try a look like Babaton's Agency pant. And wear your lose pant with the Agency Blazer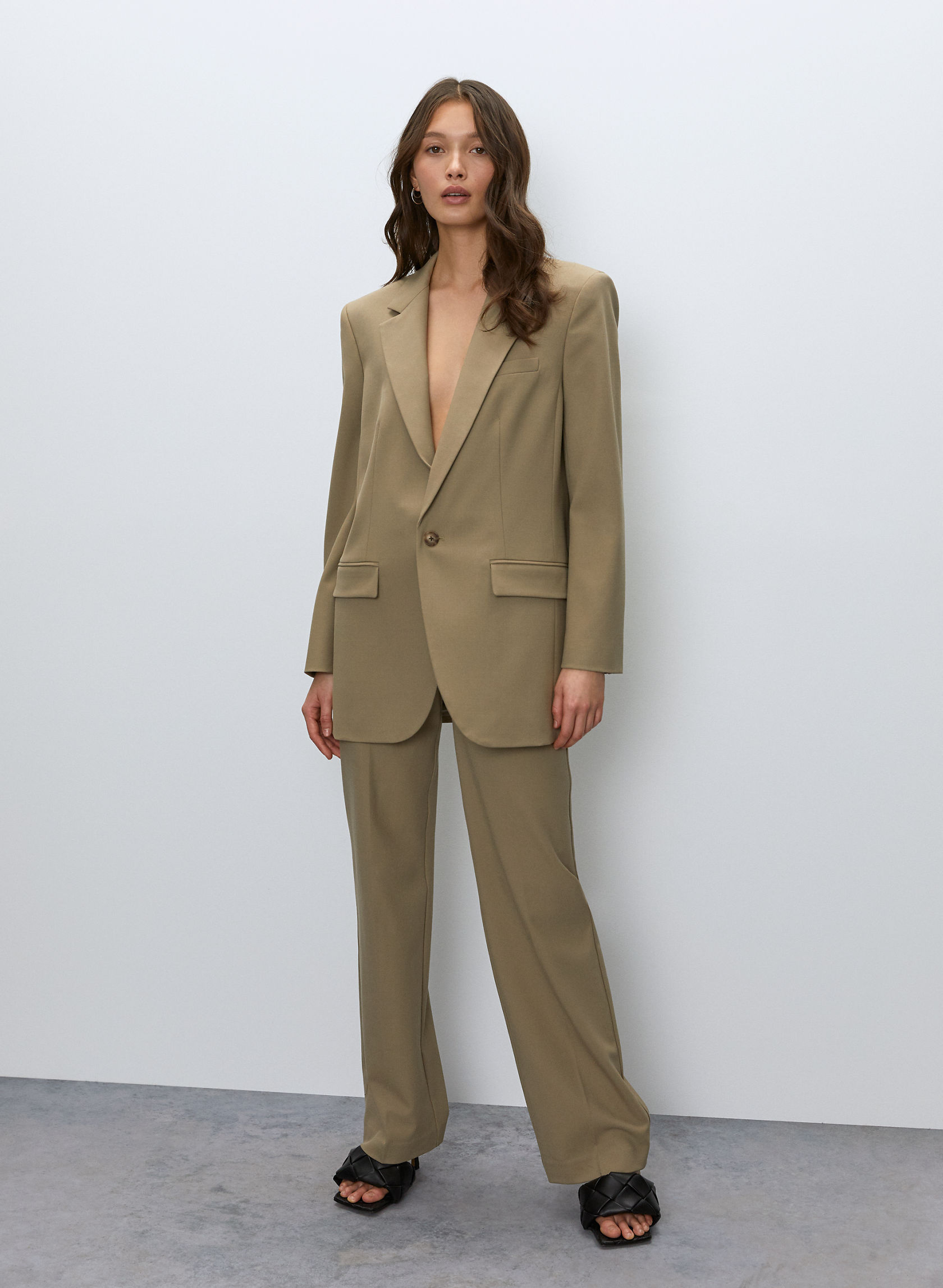 to get a soft flowy look.
So suiting for Spring is going to be worn a few different ways.  Either with a waistcoat blazer, vest and straight pant or bermuda short or with your boxy blazer, trouser or bermuda short.  You can also wear the vest on it's own with either pant or bermuda short.  The last piece that is new is the knee length pleated skirt.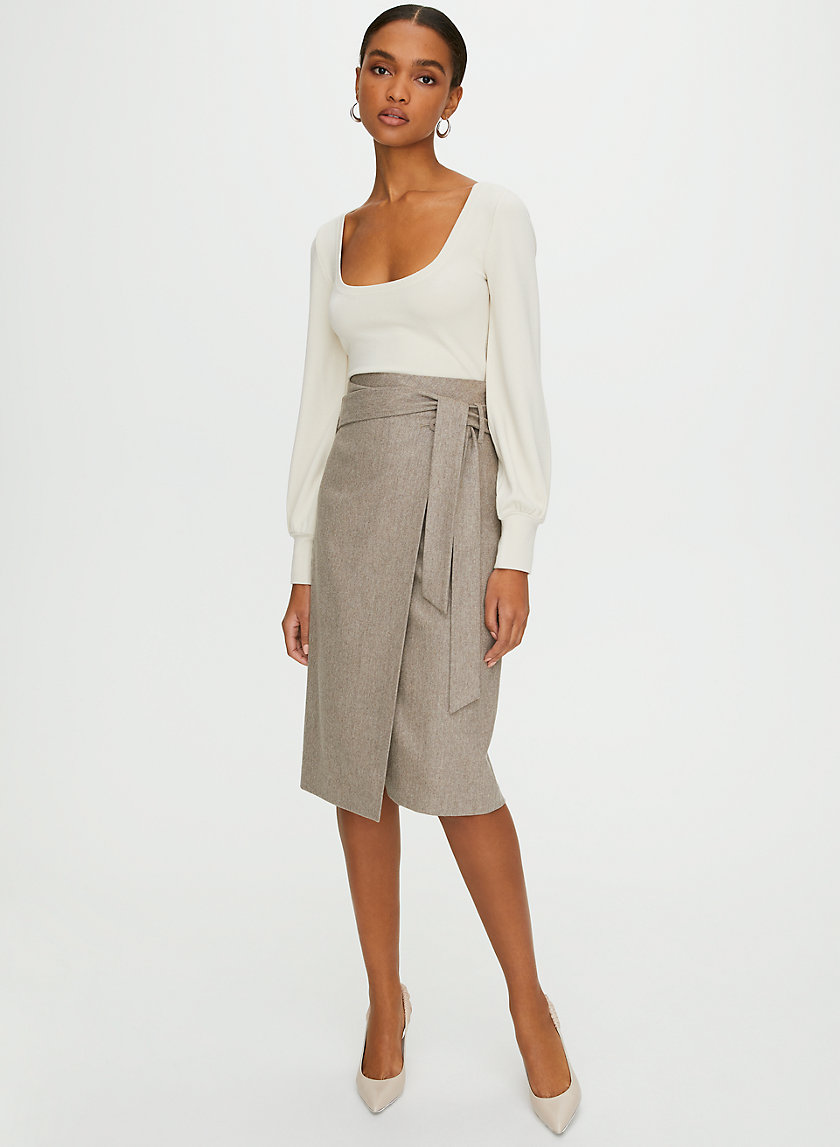 Like this Babaton Karl Wool Cahsmere skirt.
Or try the Cady skirt from Max Mara.  But really and truly pants and bermuda shorts are what they are showing more than skirts for Spring suiting.
Right now it probably doesn't matter what you wear on the bottom, most of you meetings are online,  but hopefully we will get to see people in person again at some point this spring and summer and if you have an office or meeting to go to, you will want to have the fashionable bottoms to match the tops.
Everything I talked about today can be bought online. The Eye Envy Serum may be a little harder to find, but if you email me I will see if I can get you some from Pure Studio in Vancouver. It's nice to shop at retailers online right now.  They are certainly suffering with everything being closed.  And if you look online at Aritzia or Max Mara you can get lots of styling ideas for yourself as well.
As you know I am not doing in person fashion consulting or wardrobing for the forseeable future but I am always happy to answer any questions you have. So just email me at Suethefashionista@gamil.com.
I will let you know how my gel nail adventure goes next week.
Until next time…