Thanks everyone for your feedback last week.  If you want to keep reading about Fashion, I will keep posting about it.  In this new reality, I will also try and add something I am doing either with my fashion or make up or home life that has helped me deal with this ever changing world that has been thrust upon us.
I find that less and less are we needing some of the things we needed in February.  I really miss things like going for a blowdry, meeting friends for coffee and hockey games. But in our new world I have found I am much better company than I thought I was.  I have learned to blowdry my own hair, almost as well as some of the hairdressers I have gone to, of course not as well as my current hairdresser but he is hair god and no one will ever do hair as well as him. I have found a new way to do my make up, so less is more.  After all, when you aren't going out, you still need to look good.
What I have done with my make up is switch from Foundation to a mixture of sunscreen and a wonderful cream from Colorscience called All Calm.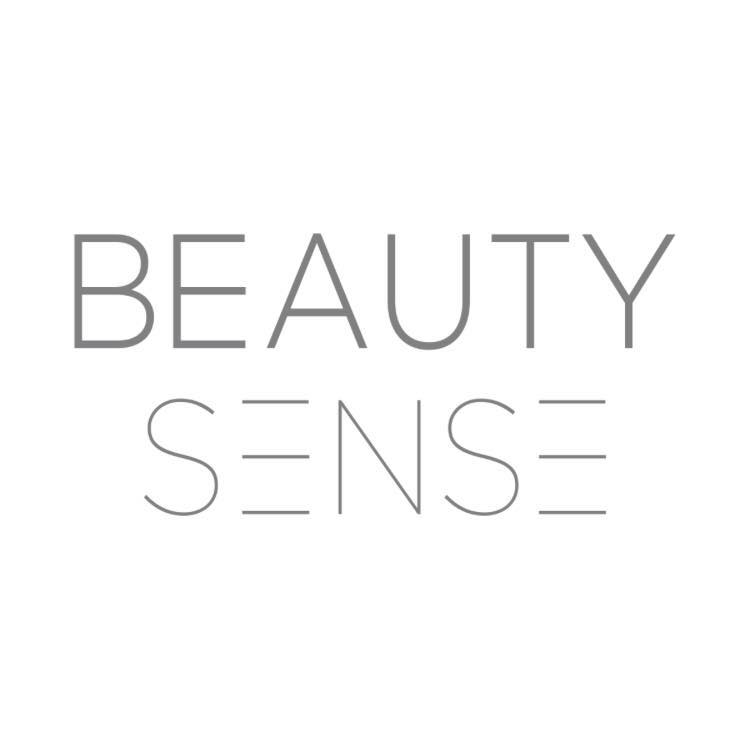 which has a bit of color to it as well.  The next step I use is an undereye concealer, also from Colorscience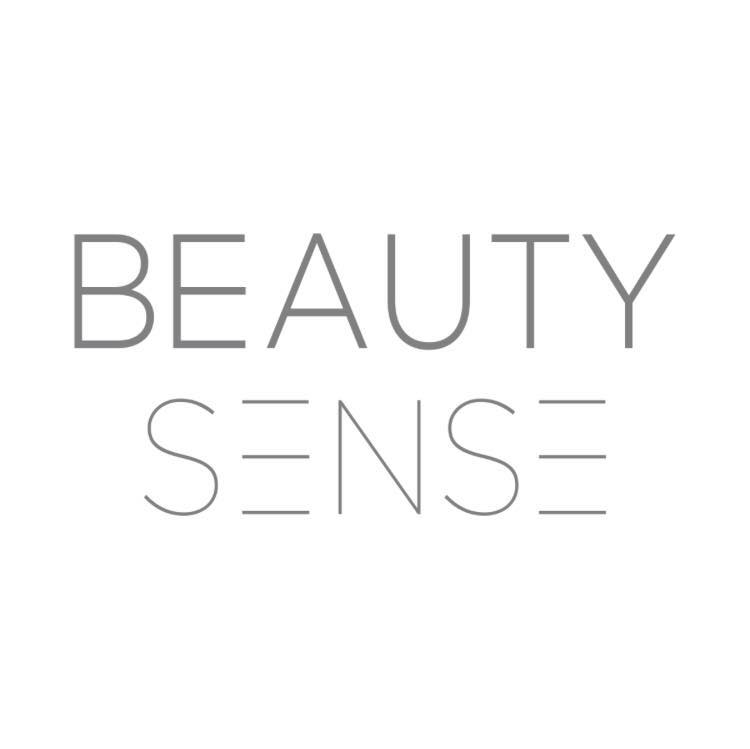 but if you have a favorite undereye concealer it will work as well.  Next step is a neutral color shadow all over my eye lid
pick a light color that goes with your skin tone.  If you have a lot of redness on your eyelids then go with a more yellow tone. Next I fill in any gaps in my eyebrows with my
Kevin Aucoin Precision eyebrow pencil.  Then I am a huge fan of eyeliner, I find it just opens up my whole face. I like the Blinc
Eyeliner pencil, I prefer the Grey and Brown but there are lots of colors to choose from.  Then I use one more layer on my eyeliner.  I have always found pencil fades during the day, so I top my eyeliner off with a Stila Stay all day Liquid waterproof liner
I love the 2 new colors internse laborite and smoky quartz.  And last on my eyes is mascara.  I either use one by Eye Envy
or if I want something water proof I use Blinc
. Or sometimes if I want my lashes really strong I put the Blinc on top of the Eye Envy.  Then I sweep a very light bronzer over my cheekbones
. I prefer something with a pinky hue like this one from Guerlaine.  And then a little gloss on my lips
my favorite is the Sugar Lip balms, they come in lots of soft colors.  And that's it.
It is a redness corrector and works great on my skin. I mix it with Skinceuticals sunscreen
I know it seems like a lot of steps, but when you have Zoom meetings and Zoom workouts with your trainer you will be glad you don't look like you just rolled out of bed. And it is really not very much make up to put on.  Sunscreen is still important because we are in front of blue light all day, our computers, tablets and phones all emit a light that can affect your skin. So you might as well protect it, so when this is all over it won't look like you didn't take care of yourself.  Everything I posted above can be bought online.  Project Skin's online store in Vancouver carries Colorscience and Skinceuticals.  Everything except for Eye Envy you can online at Sephora. And Eye Envy, which I buy locally at Pure Studio, you can also buy on Amazon.  So there are no excuses, you can get everything you need with just a credit card and couple of clicks.
Now back to fashion.
One of the biggest Spring 2020 trends is Crochet.  If it's a knit piece for spring it will be crochet.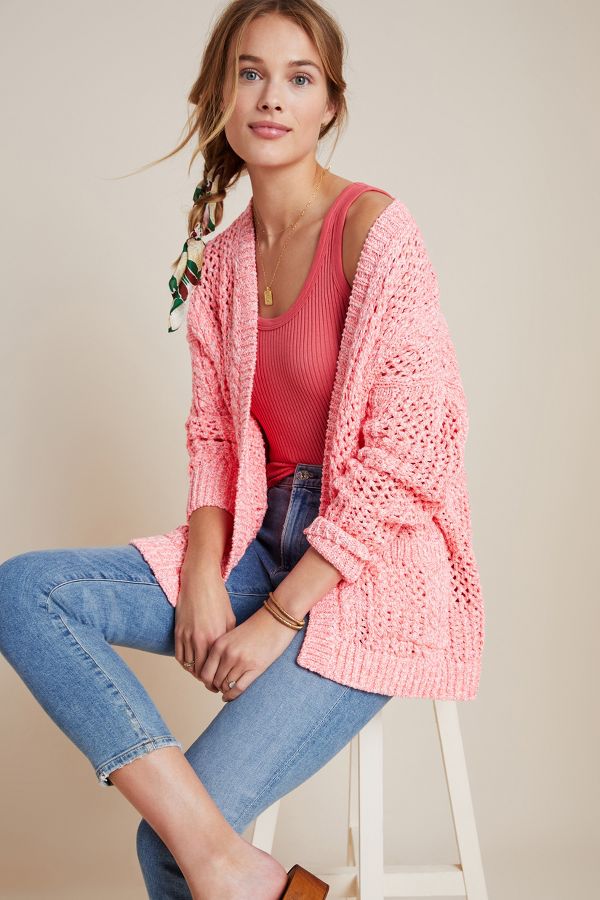 A lot of the crochet pieces will have a Boho feel, like this Serenity Cardigan from Anthropologie in Pink or Lemon Yellow.  Or you can add a little Crochet detail to your top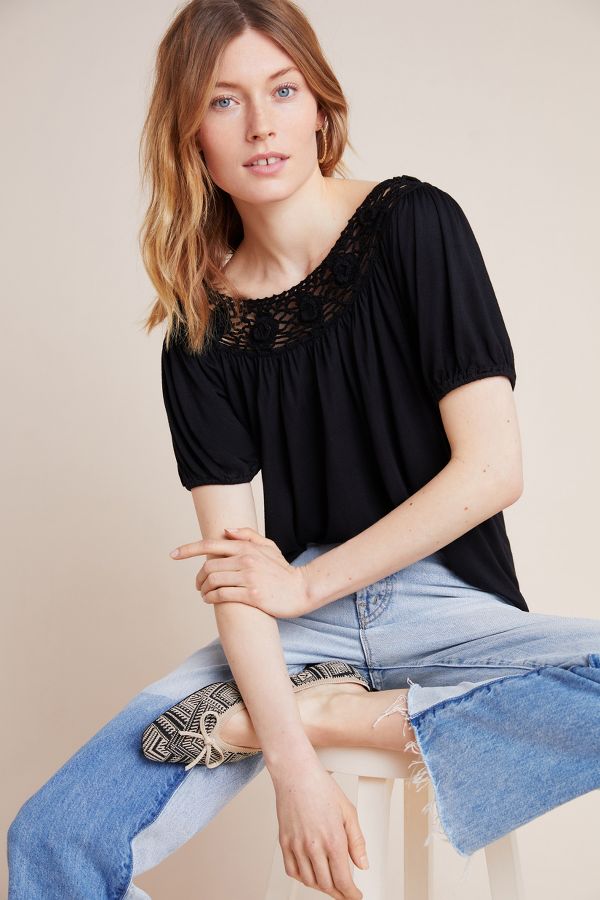 with the Calista Crochet top at Anthro.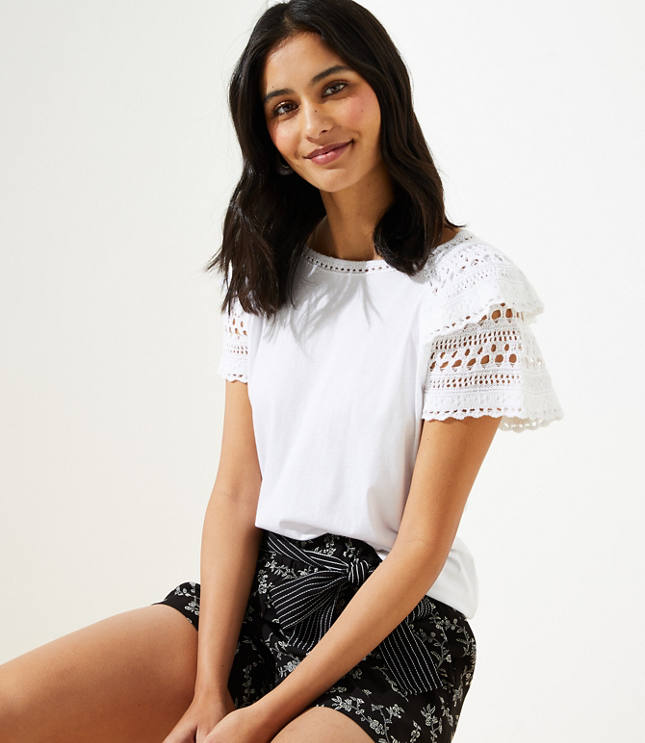 Or try the Crochet flutter top from Loft.  Both will look great with casual bottoms.  But you could do a crochet bottom as well
Anthro is showing the Scotch and Soda Crochet wide leg pants.  Crochet can be in the details, in the body and everywhere.  If you don't want to wear crochet perhaps you would prefer to carry it.
Nordstrom.ca (yes they have a Canadian website now!) has the Loewe Crochet tote, which will look great with everything.
Sheer Layers work better as it will get warmer.  Think of chiffon and light fabrics like that.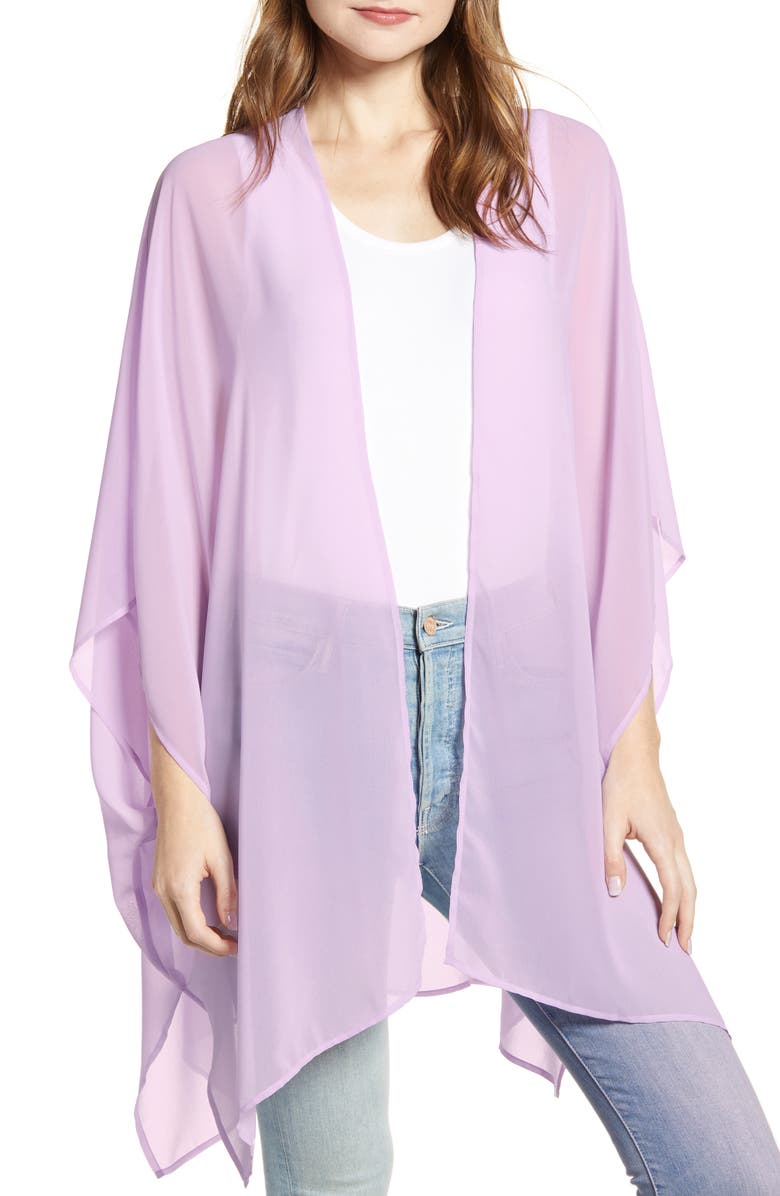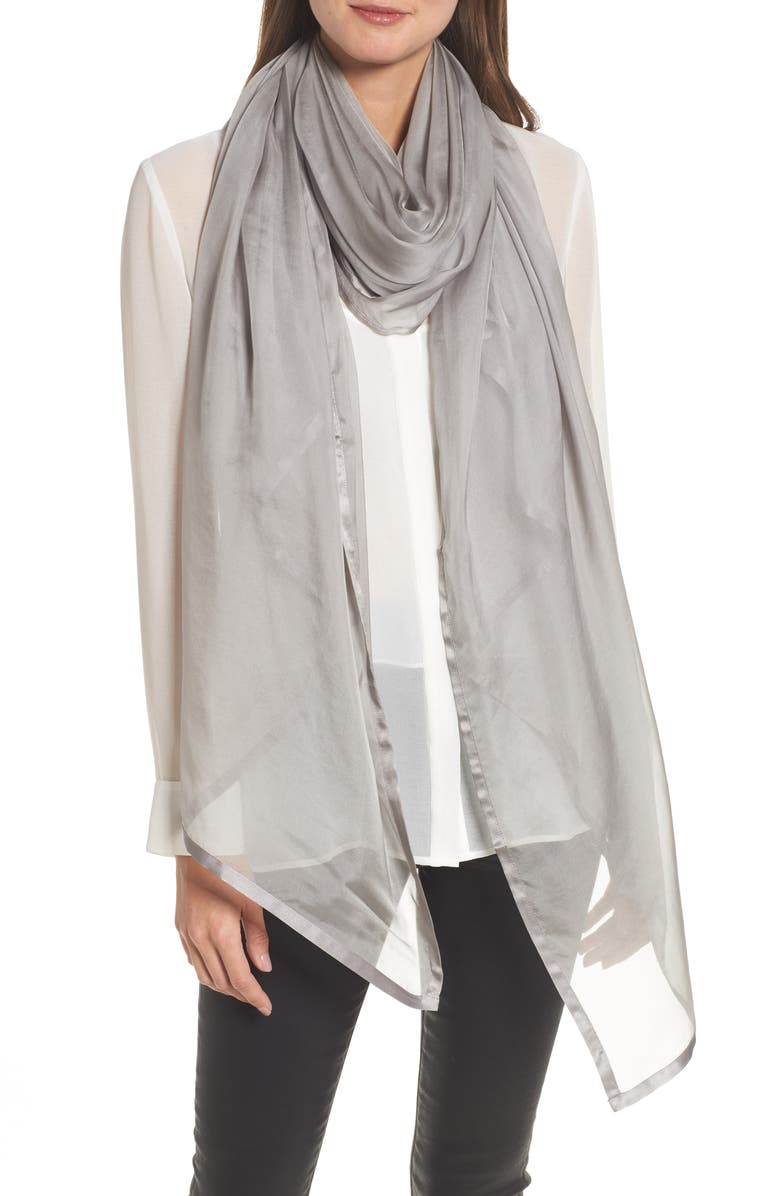 You can make your own sheer layers by using a sheer wrap or scarf, both available at Nordstrom.  Or if you love this trend you can dive right into sheer clothing.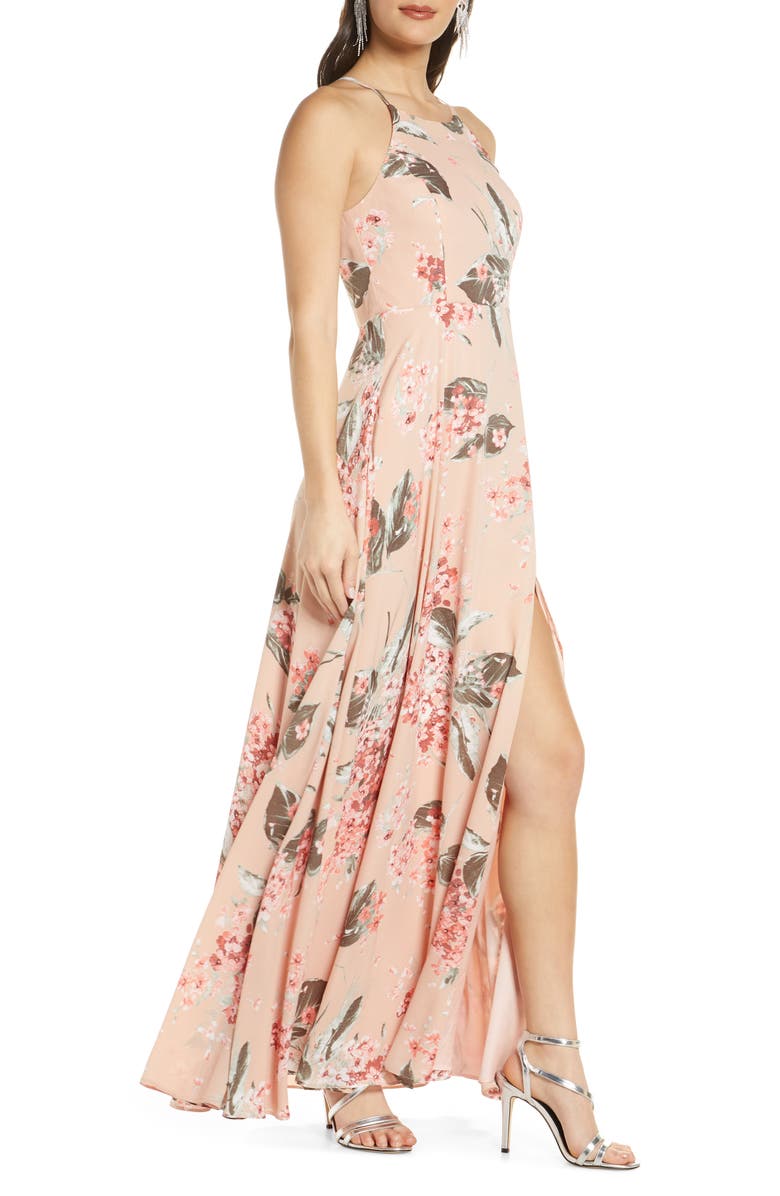 Nordstrom has this great chiffon print floral gown, great for Spring weddings. You could also jump into Anthro's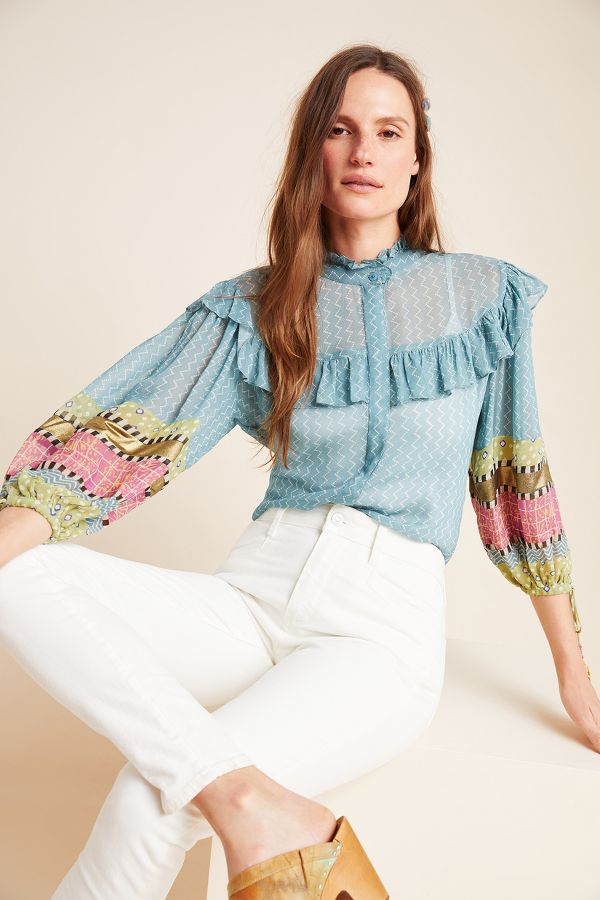 Victoire Sheer Ruffled Blouse.
Or go all out with a sheer jumpsuit. The Chiffon jumpsuit is by Vince Camuto and it's at Whitehouse Blackmarket online.
I also found this image online of layered sheer skirts.  Last year they had them at the Latest Scoop in Toronto and Vancouver, they now have an online website! Check them out for unique pieces you can only buy from them!
Leathers are colorful and soft and buttery for spring.  Anyone who has ever owned a light weight leather knows exactly the feel I am talking about.  Forget your Moto heavy jacket.
J. Crew has this wonderful Collection Aviator jacket in Butter that would make you shine for Spring.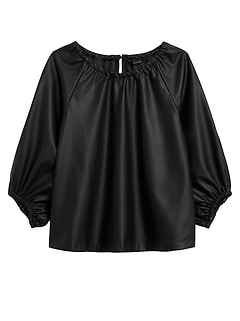 Banana Republic has a great faux leather top, it also comes in Taupe, so skip black in favor of the lighter color for spring.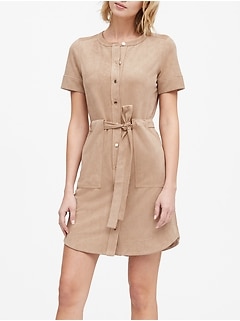 BR also has a great Vegan Suede dress,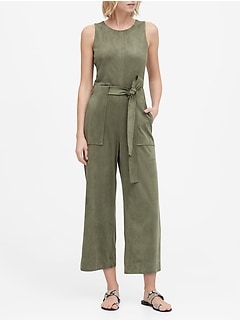 A great vegan suede jumpsuit and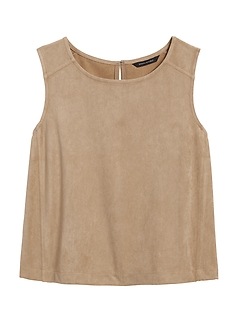 Vegan shell that comes in some great colors like Ruby Rose and Nutmeg.
So choose your leather carefully.  The feel needs to be light and soft.
Feathers are going to be an add on for Spring 2020.  I am not a huge fan of feathers so I may not bother with it, but if you like them, look for feather detail on things.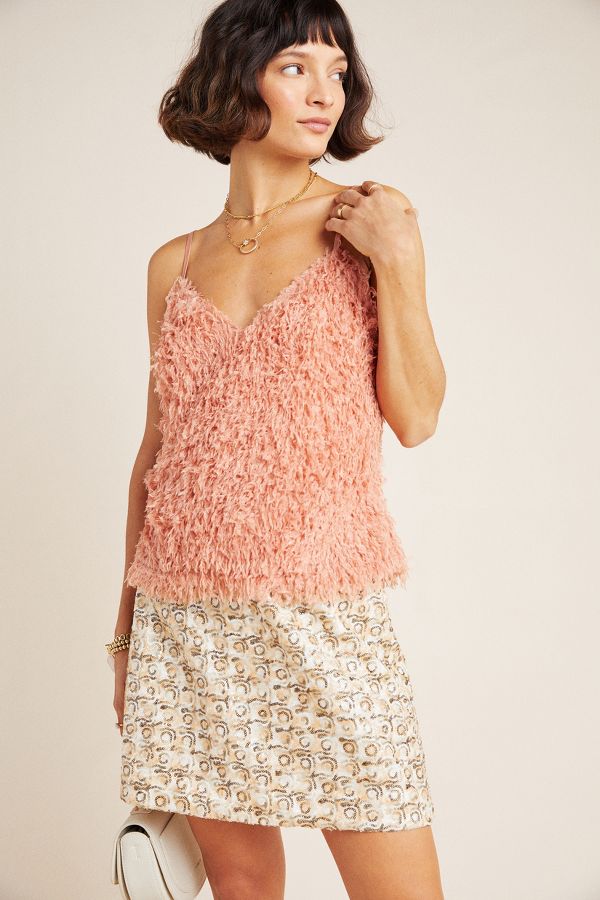 A feather tank could be great underneath anything. Or wear a Feather on your pendant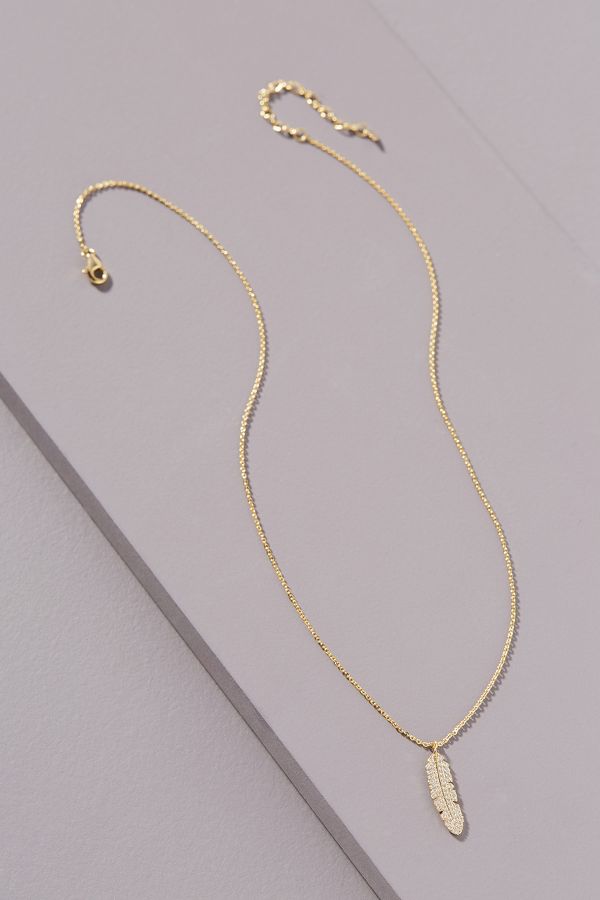 or even wear your feathers on your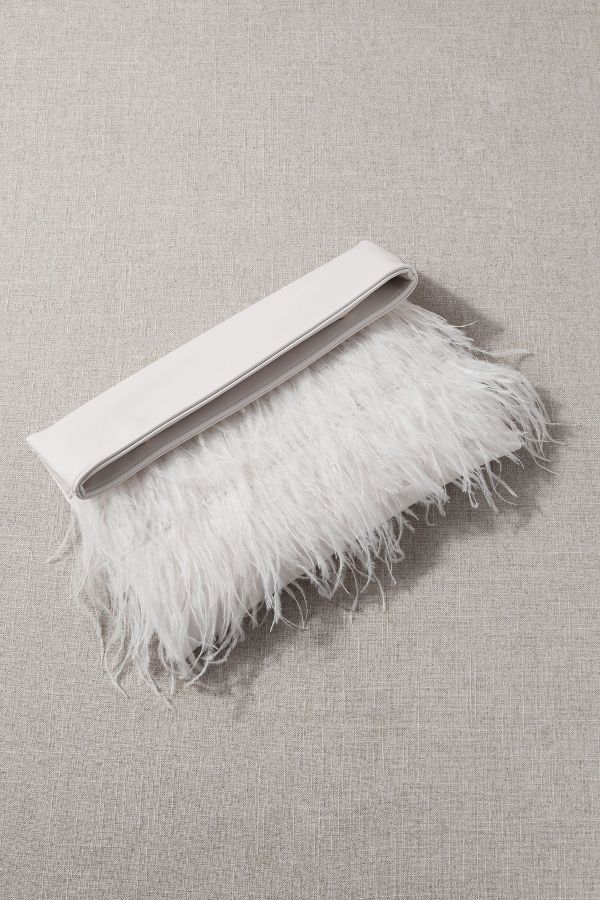 handbag.  Anthro has the 3 above looks.
And J. Crew has these Sophia kitten heels with feather detail that will work with all your wide and skinny pants.
Out of this group of trends for Spring, Crochet is probably the most important.  We all can wear a crochet cardi or top with crochet detail.  Remember you don't have to wear every trend every season, pick one or two that work for you.  You can buy everything I am showing online at the websites of the companies they are from.
I hope everyone is surviving and staying at home.  The more we adhere to the stay at home guidelines the quicker this pandemic will all be over.  If you live in the US my heart goes out to you because I know Covid 19 is way worse in the US than in Canada.  But not matter what you hear, stay inside, practice proper social distancing ( 2 meters or 6 feet away from everyone) and wash you hands!
Next week will look at Spring Suiting featuring our new go to bottom for Spring the Bermuda short.  Stay healthy everyone!!
Until next time…