I have had a lot of doubts whether I should continue posting fashion trends for Spring 2020 or not.  Let's face it, we are not going out and about anytime soon.  Most people are working from home, stores are closed, restaurants, and just about everything else. So the question is are we really going to want to wear the newest and freshest spring fashions.
I thought about posting a blog that covers what you wear when you are at home and only have meetings on Zoom or Skype.  But then I realized that eventually we are going to be through this and if we follow the government's advice and stay home and away from everyone, hopefully we will be through this sooner than later.  And once we are out of this Pandemic you are going to need something to wear to go for coffee, go back to the office and get our hair colored and get our nails done.  So I will keep posting for now.  If anyone wants to make a comment about something other than fashion I am all ears.  But hopefully reading my blogs will give you a little normalcy in our very new reality.
One of the most interesting trend for Spring 2020 is that there are things from our past that are back in style.
Wide Shoulders, Wide collars and puff sleeves are all hugely back in style.  Think Wide shoulders from the 1980's and Wide collars from the 1970's.
One of the easiest to wear and find is the Puff Sleeve trend.  Slightly different from the bishop  or balloon sleeve trend from fall.  For Spring you want your sleeve to be a little shorter and puffier.  Anthopologie has 2 that would work for Zoom meetings, the occasional skype call with friends or make you look like your face timing best!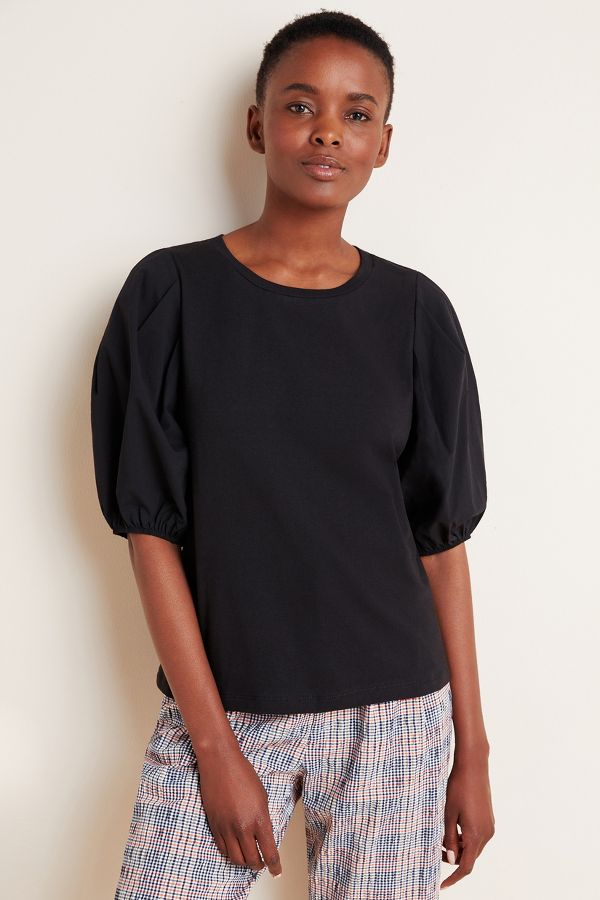 The first is the Lorette Puff Sleeve top by Eli + Ali, and it comes in black and white.  It's knit so it's comfortable and stays fresh looking.  The other is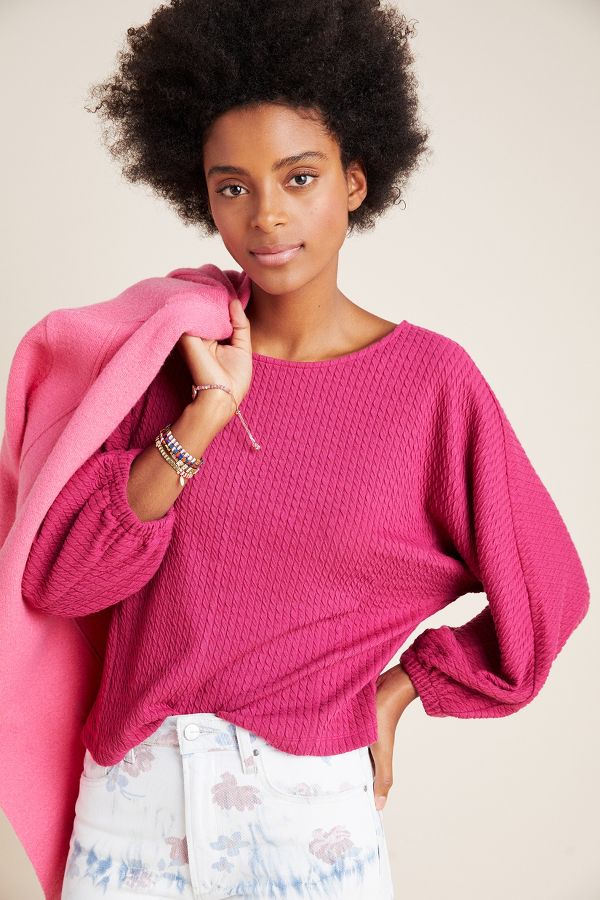 the Arya Textured Top.  It comes in 4 colors including this fabulous raspberry and is also knit so it won't look wrinkled across you phone or computer screen.  Anthropologie is a great place to shop online, it's nice if you need something new to show some love to the stores online. Everyone is going to have a tough time staying in business and I believe we should keep supporting the economy if we can.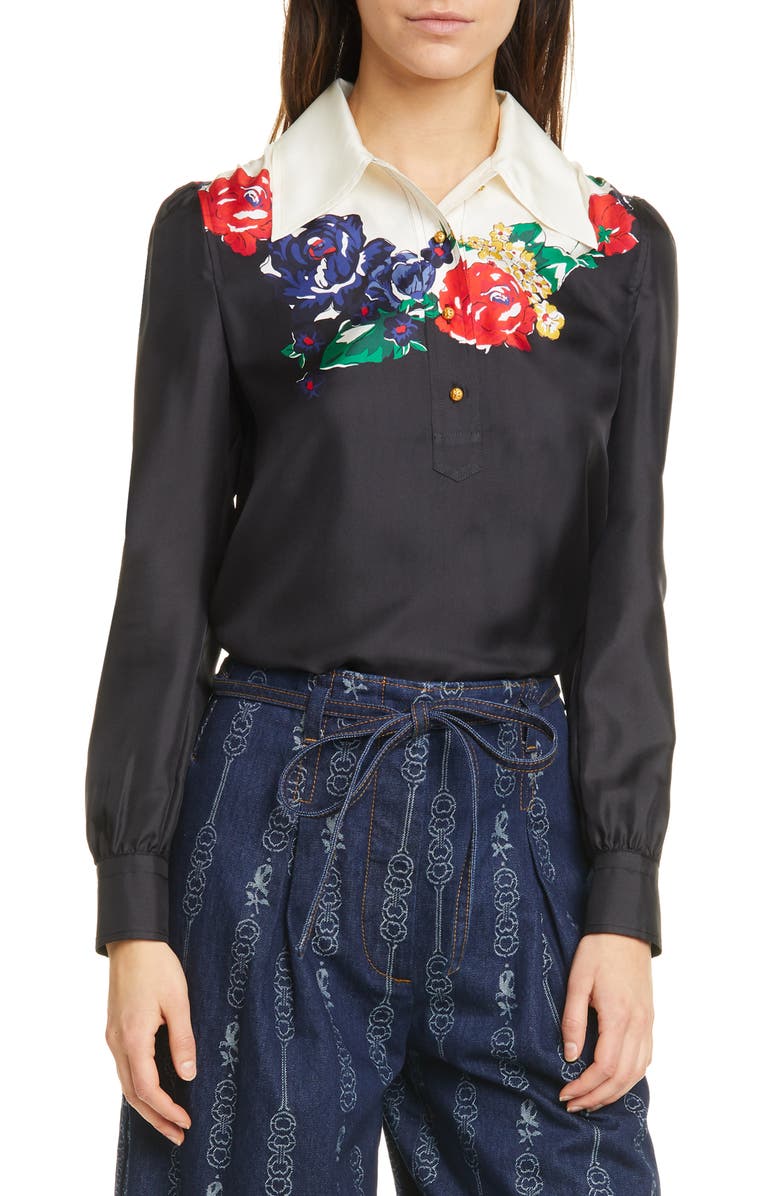 The Wide collar look is not quite as mainstream yet as the Puff Sleeve, but you will see it more in designer wear.  This Tory Burch Floral Wide Collar Silk Blouse from Nordstrom online is the perfect dressy top to wear with a casual bottom while chatting online.  I basically read the spring trend is fashion on top with gym attire on the bottom, sad but true.
The other place you are going to see Wide collars is in blazers and jackets. Blazers were a huge trend for Fall and they are still important as a top layer for spring.
Anthro's Manon Textured Blazer is a great way to wear a wider collar.  It is a belted blazer so you can wear it open or belted and it's a knit blend so it will be super comfy too.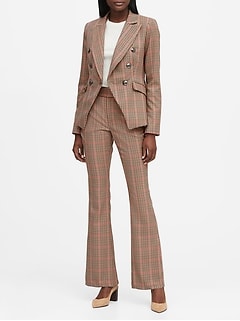 Banana Republic has one blazer that echo's this trend as well. Their Double Breasted Plaid Blazer is a great piece to wear with your bootcut, flare or trouser bottom when we can go back to our offices.
Wide shoulders goes hand in hand with a wide collar on blazers but we can also see that trend in blouses.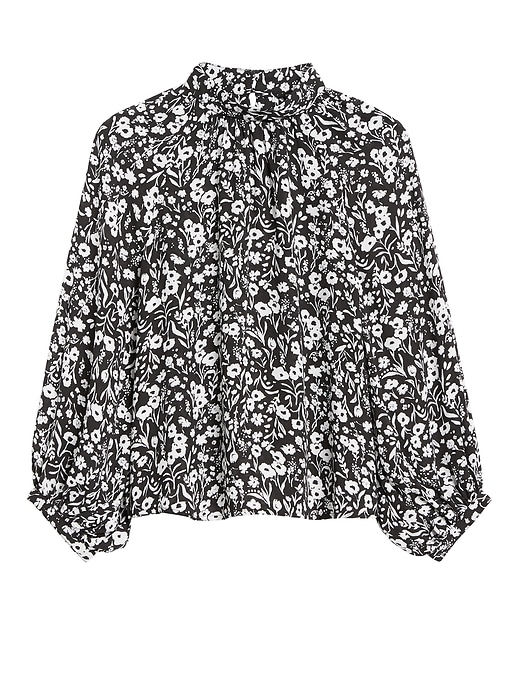 Banana Repbulic had a lot of high neck balloon sleeve spring blouses for early spring, in a floral print (above) or solids, lavender, white and black.  They show a wider shoulder without being overly 1980's.  I saw one of the anchors on the Canadian National news wearing one like this last night and it's super flattering and a great way to wear a wide shoulder without wearing a wide shoulder.  You can try something more fun in a blazer
J. Crew has a tailored jacket with a moderately wide collar that comes in a great Sunset or Navy and would look fabulous as a Spring topper!
Accentuated Hips aren't going to be as important while we are all at home. After all if you are sitting and doing online meetings no one is going to see your bottoms.  But you could still look at this trend for when the Pandemic is over.
J. Crew has a Pull-on Slip skirt that is cut slightly so it hugs your hips.  It comes in 9 colors and can be worn for every occasion. And most wider leg pants will accentuate your hips too.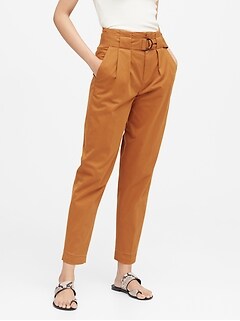 But so will a tapered fit pant if you don't want a wide leg.  Try BR's High Rise Tapered Pant, 4 great colors and it comes in plaid too. And if you are going to go with a wider leg pant, a super flattering one is BR's Slim wide leg pant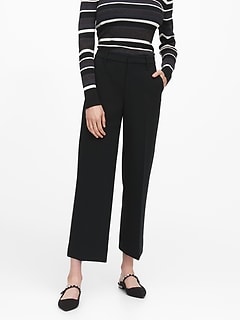 . I love the fit of this pant. I actually own it in 3 colors!!
The accentuated hip trend is not for everyone.  I for one don't want my hips to look any bigger than they are.  But if you love it then go for it!  Maybe even try a tiered skirt like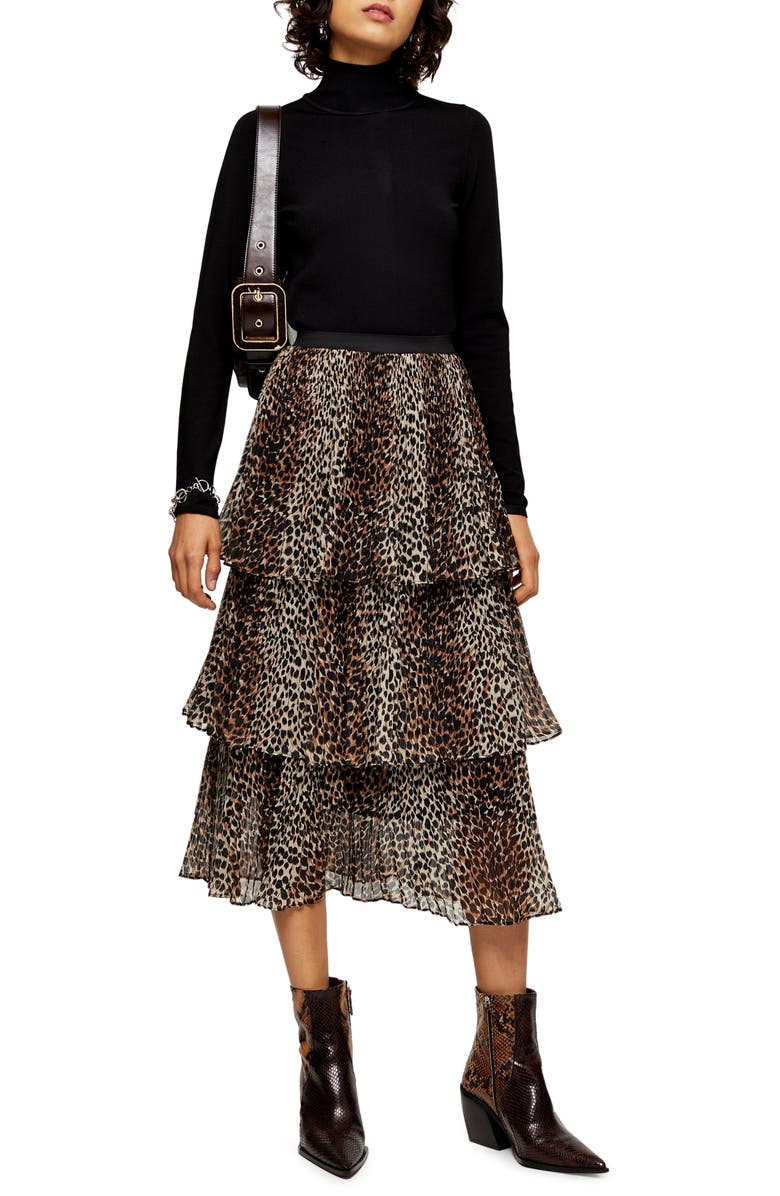 this one from Top Shop at Nordstrom.  They can accentuate your hips in a very flattering way.
I am not a fan of Corset Tops, but they are way better for any woman over 40 than the Bra Top trend. But if you want to try it look at Aritzia online.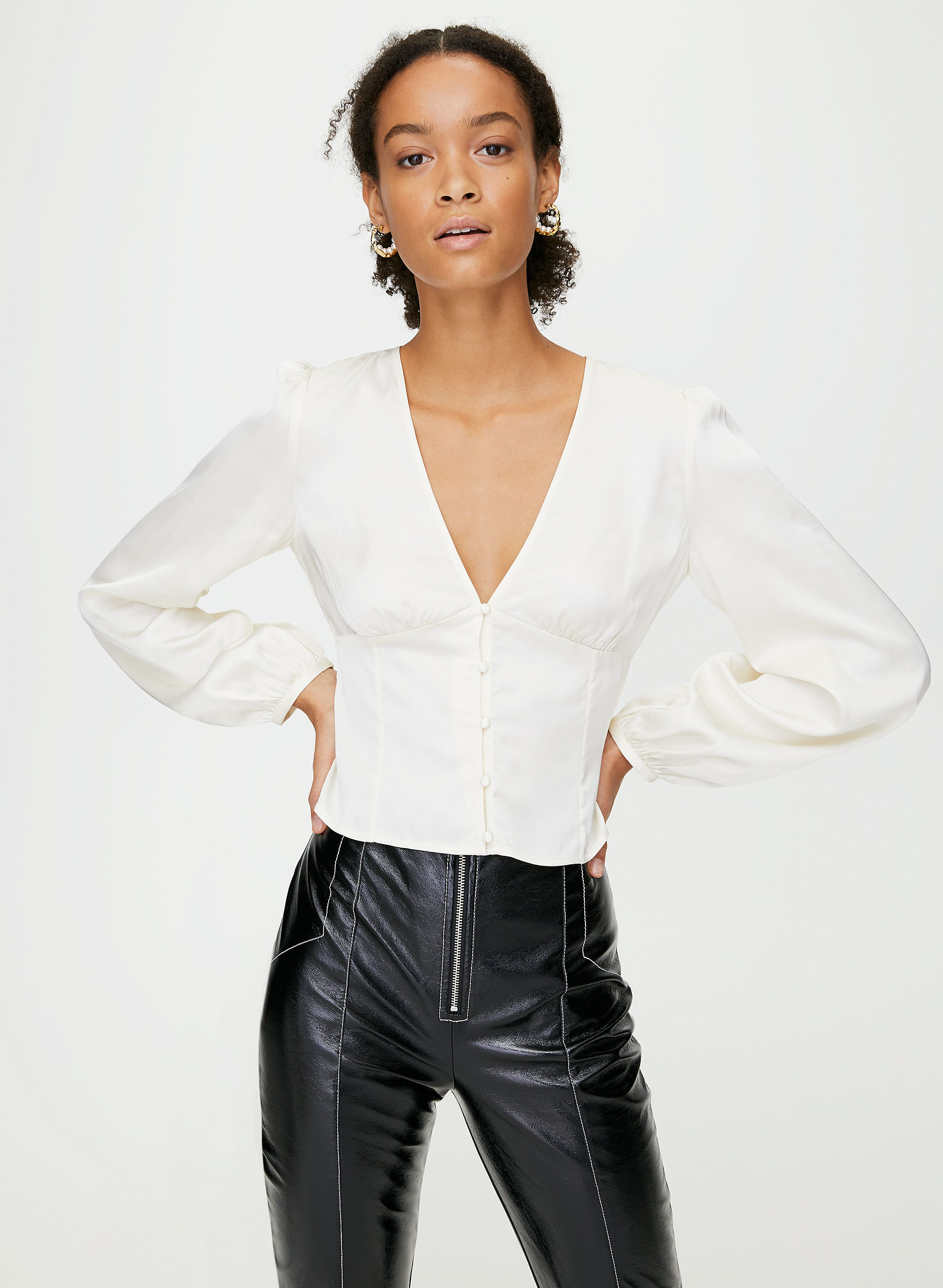 A blouse like their Tatiana Blouse by Sunday Best is the most flattering look.  They also have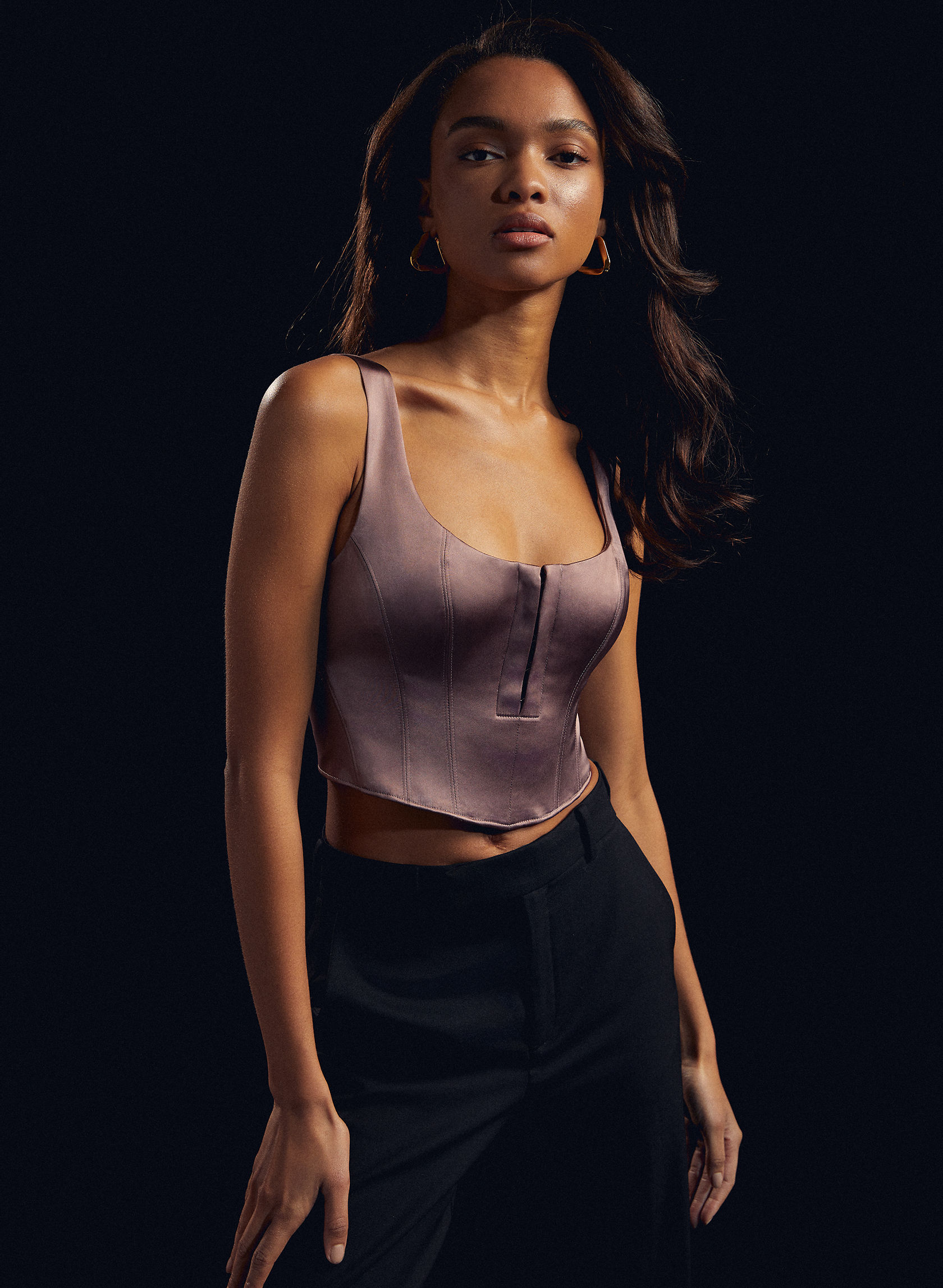 a Layering top called the Tempt top by Babaton for that look if you wear it underneath a jacket or sweater. But there are so many other great looks for spring in tops, this really isn't one of the ones I would recommend for women over 40.
Belts are also going to go backward a bit.  Rope style belts are huge again and so are string details.
Something like this Lantana Wrap belt is something you can use as in accessory to wrap your tops and bottoms.  You can find it at Anthro online.
J. Crew also has one, it's their tie woven belt.  You can also get the look by wrapping a thinner scarf around your waist as a belt.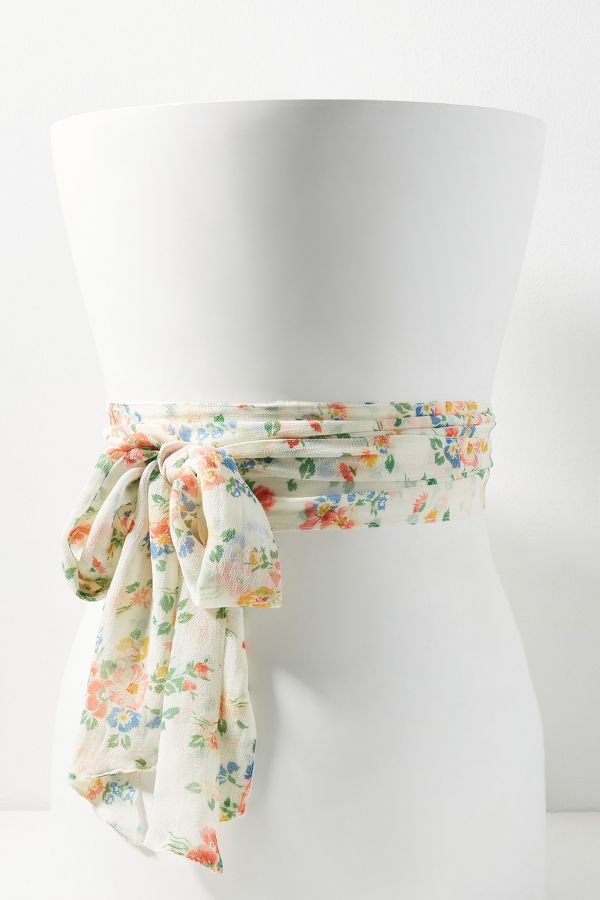 Or buy a scarf specifically made to be a belt at Anthro.
Lots of us have things from the past we can pull out to match some of these trends. I know I have a rope or scarf belt somewhere in my closet.  Think about which one of these trends works for your own style, you don't have to jump on everyone.  Maybe just wearing a puff sleeve is enough for you, and that would be just great.
Please support stores by shopping online.  Firstly, it is the only way you can shop now and most of the stores I use in blogging are having great sales and using some of their profits to pay their employees who can't be on the store floor right now.  So if you need something new please buy it from a store that voluntarily closed like Anthro, Aritzia or Nordstrom. BR and J. Crew are closed too, they just waited a bit longer to close but they are still worth shopping at online.
All things being well I will look at the Crochet, Sheer Layers, Leather and Feather trend next week.  Please stay healthy and safe.  Stay inside and away from others and only go out for necessities. If we all follow the rules this self isolation will be over sooner than later. I am not doing any personal styling or wardrobing appointments for the forseeable future, we will see what happens in the fall. But I would love to hear your comments either on WordPress, Facebook, Twitter or via email. And you can email me at Suethefashionista@gmail.com.
Until next time…