Hi everyone! I hope everyone had a happy new year!  Since things have been pretty static in what we are wearing and doing as this pandemic drags on and most of us won't be vaccinated until late spring or summer, I decide until we take a look at Spring fashion for 2021, I am going to repost some of the blogs I wrote (like this one from 2016) because it is relevent today.  Let's face it, no one is dressing up for anything so we might as well see some casual looks we can embrace. You might not find the exact pieces I feature online in stores anymore but there are definitely similar styles you can buy and work with, or find something in your own closet that works.   Enjoy the blog below!
Last fall I mentioned the trend that incorporates exercise wear into everyday.  Well that trend seems to be stronger than ever as we approach spring.  Basically right now, stores and lines of clothes that never embraced it are showing these types of pieces for a transition into spring.   My personal casual is usually jeans.  But I am starting to come around to dressed up sweat pants or joggers and leggings for everyday.  After all it really looks comfortable and now that you can have comfort and style in the same look, what is not to love?
For the past week and a half my inbox has been flooded with emails about this new way of dressing.  It comes at every price point you can imagine.  It's like last year's silky banded leg pant is back and stronger than ever. That doesn't mean you have to throw away your jeans or other pants, it just means for a casual look it gives us another option. And most of the pieces will transfer back to your jeans or casual pants and skirts.
Anthropologie.com even has a section of their website dedicated to everyday active essentials.  They are showing sweatpants, tops and runners.  But they are pieces you could dress up for a casual daytime event as well.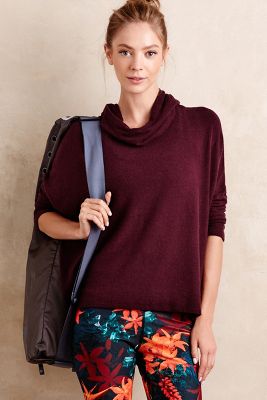 This hooded cowl pullover by Sundry looks fab going to and from the gym or yoga.  But I have one exactly like it from Eileen Fisher that I wear with jeans and boots when I am travelling and want to be comfortable on the plane. Mine is black but I love this cranberry shade as we get closer to spring.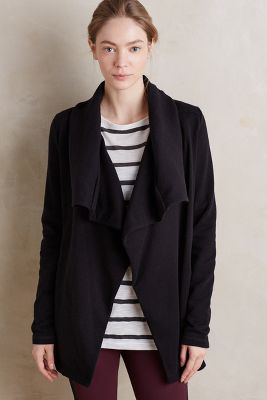 What about this shawled Vivie Cardigan by Saturday/ Sunday.  It also comes in a beautiful aqua color.  Easy to wear to the gym, as a lounging piece at home and over any casual bottom with a great shirt underneath.  It would also be fantastic belted with skinny jeans tucked into boots.  So it is very versatile and it's heavy enough that when the weather gets a bit warmer to be your jacket on a cool morning.  How can you lose?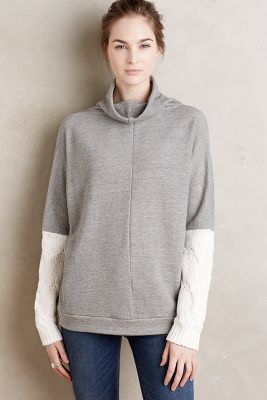 This is probably my favorite piece of the Anthropologie collection. It is a sweatershirt with sleeves made like a knit sweater.  Here it is shown with jeans, but I would wear it with leggings and it would be one of my favorites.
The next question is how do you layer underneath?  Well I guess that depends on what you are doing?  I am a cold person, so I wear a tank or t-shirt under every sweater or sweatshirt I own in the winter.  I have a plethora of white and black t's just for that purpose. If you are doing something sporty than you most likely will wear a shirt or top that reflects the activity you are doing.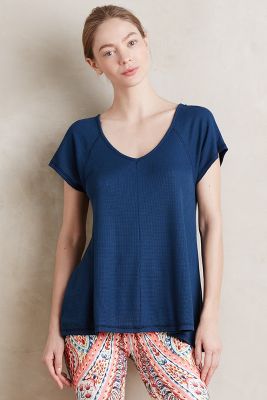 This cute waffled t-shirt comes in a light purple as well and would be great under the jacket above. If you are going to the gym and you workout hard and will break a sweat then you need to dress accordingly.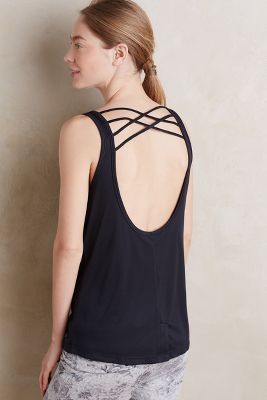 A wick away tank or t-shirt is definitlely called for.  I go to the gym almost every day and swear by the wick away tops I wear.  Most of them are Nike and a few other brands, but believe me when you are in the middle of your 2 hour workout and your trainer is timing how fast you can go through the ladder, you will be glad you have something that wicks the perspiration away.
But other than that, workout wear is so trendy right now that you could take a nicer t shirt, like the waffle one above or wear something like this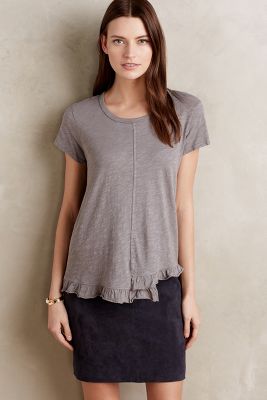 cute little ruffle t-shirt that comes in grey, black, white and mango pink and layer it underneath  the same jacket or sweat shirt. With your jeans or casual skirt on the bottom it will be a great look. I love a detailed t-shirt!  They make the ordinary extra ordinary.  And you don't have to buy them at a place like Anthropologie either, Joe Fresh has tons of t-shirts all the time for under $20.
But really almost any kind of nicer knit shirt can work to make your workout clothes look like the trend this season.  Knit tops come in all shapes and colors.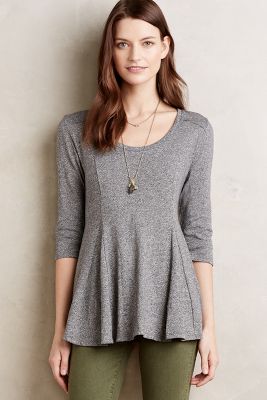 Like the peplum top, it is a huge theme running though all the new clothes out right now.  Pair this top with leggings and a great pair of boots and voila! You are both comfortable and very stylish.  Adding accessories like the long necklace pictured or a fabulous scarf does even more to take this look into day wear.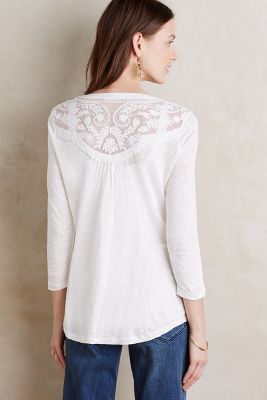 Another great piece to use to make your exercise wear more day wear is a t-shirt with embroidery details.  I happen to love shirt with embroidery on them, I find them versatile.  Wear them with leggings and jeans and then you can pair them with a great dressier knit slim pant for a casual evening look with high heeled booties or even a chunky heel.
Lots of leggings and 'sweatpants' can make the cross over from exercise wear to day wear as well.  One of the things I am noticing is that joggers with banded bottoms are getting a bit thinner through the legs, so they look more like pants and fit more like loose leggings.  Great to wear a boot with or even a bit of a heel.  One of my go to's and sure to become yours is a great pair of ribbed and/or ponte leggings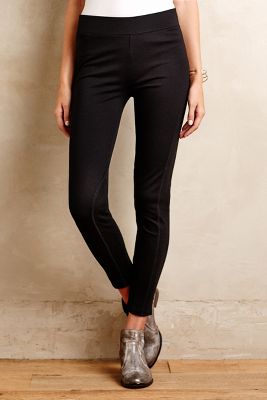 I have a pair just like these and they are fabulous.  In very rainy Vancouver I am constantly pulling them on with different tops and sweaters and tucking them into my boots.  I liked them so much I bought 2 pair and then a pair in a grey melange as well!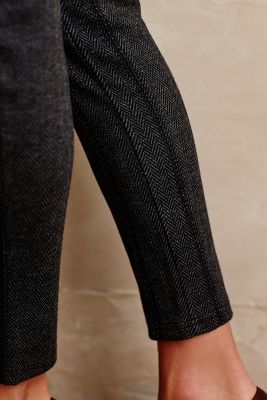 Here is the grey melange.  I bought them at Anthropologie ( of course) but you can find good leggings anywhere.  They need to be thick enough to a) keep you warm and b) not show every lump and bump you have.  These do the trick for me.  And yes you can even buy the Costco version or Joe Fresh version.  Just make sure they are thick enough.  I know that the Costco ones are.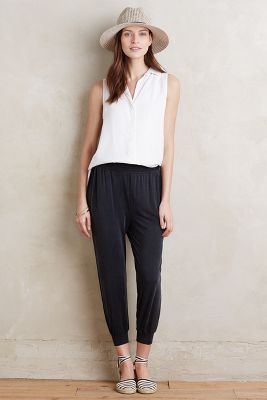 I mentioned joggers that are a bit more tapered.  Here is the kind of look.  This is a great vacation or summer look for them. But right now think a wooly sweater and boots, they would look just as good.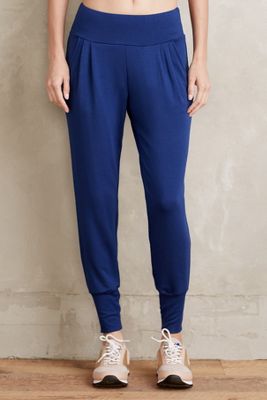 Skinny leg fleecy joggers are just perfect to put on when you leave the gym for warmth and then change to a boot or shoe and wear out to lunch with your friends. I love the bright colors.  Just make sure the color you choose is the right color for you to wear as a bottom.  Most women look better on the bottom in darker brights than whites and yellows.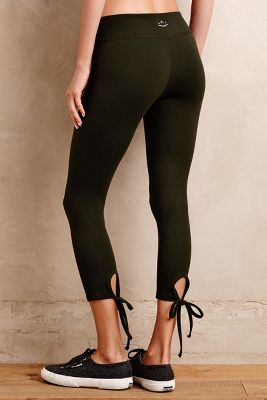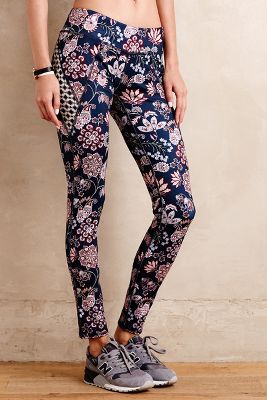 Two other leggings I think are adorable for casual wear.  I love the tie detail of the pair on the top, and they would be fab with a casual ballet flat and tunic top as well as cute for yoga or working out.  And even though they look horrible on me, I absolutely love a floral print legging! If your legs are thin enough ( for sure mine are not) they are adorable.  Wear them to the gym and then pair them with a solid t shirt and the jacket above.
Now what about shoes?  We talked about how you can wear this look with boots for a casual day look.  But what if you really want to embrace the comfort and the trend? Well runners that are not really athletic shoes are all huge for spring once again. You can for sure do the type of sneaker pictured above.  But what about a funky sneaker?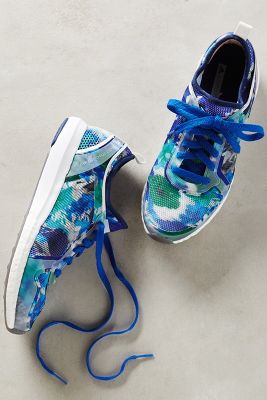 A great floral sneaker by Stella McCartney for Adidas will make your look really playful.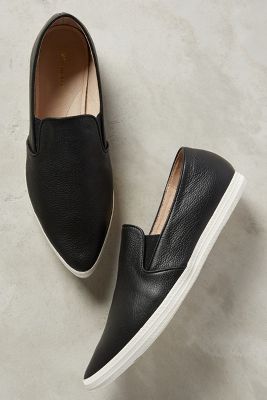 And I will forever be a fan of black leather and suede sneakers.  They can even be worn with skinny jeans or ponte knit skinny pants for a more casual look.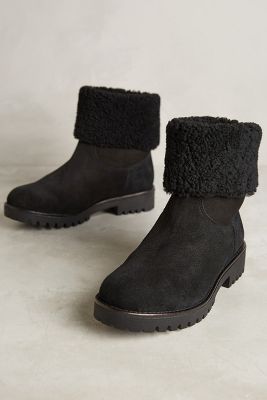 A rolled over fur topped bootie is a wonderful look for now until spring.  Many of you like Ugs, I personally think they are ugly and don't wear them, but here is where they actually would make sense.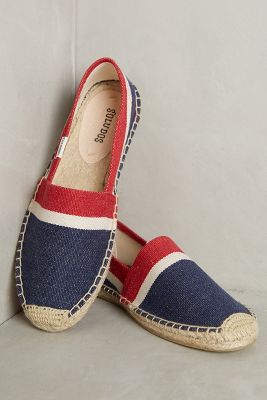 Once the weather warms a bit turn to fun colored espadrilles as an alternative to sneakers.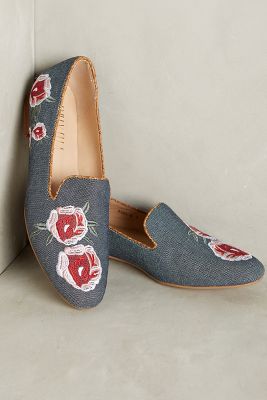 And I always love a detailed loafer or ballet flat with leggings and a loose top. Look for flats with cute details and colors, and they will make your outfit pop.
One last thing I want to talk about is tunic tops and dressier sweatshirts to move the look to the next step.  There are many tunic tops all over the stores and web.  Think ovesized but fitted slightly shirting.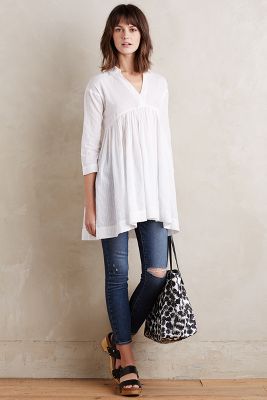 Something that will fall to the middle of your thigh.  This type of shirt can totally dress up your leggings for slim joggers, especially if you add a little heel on your shoe.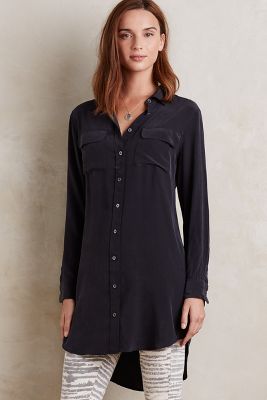 This look of a slim silk tunic over a print legging can take you almost anywhere depending on your shoes and accessories.
One of my favorite go to items is a dressy sweatshirt ( for lack of a better name).  I can live in them.  I love light weigh fleece with details.  This one from Nordstrom Rack with the detail can be worn with jeans to show a dressed down but nicer look.
Sometimes they can masquerade as a sweater as well.  But I have a few and I can literally live in them and my jeans when I don't have a lot going on.  Fun details like sequins, studs and crochet all make the difference in it not looking like something you just left the gym in.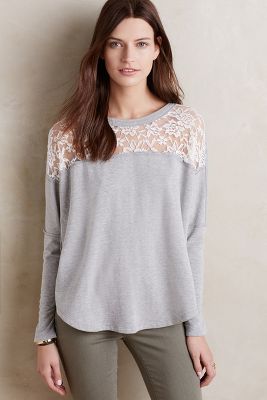 One of my favorites is a grey sweatshirt with lace details.  I love the way it look and feels and once you find a piece like that you can wear it for years, I have had mine for 3 years!
All the images today were from Anthropologie except for two of the sweatshirts I have shown. Only one of them was an online only piece ( the sweatshirt with the knit sleeves).
I see more and more women all the time wearing and rocking this type of look.  It will be here to stay for the spring and likely for next fall.  If this is a trend you love, I would love to see what you put together and hear your opinions.
As always I can be reached at suethefashionista.com.  I would love to hear topics any of you would like addressed in my blogs and I am setting up appointments now for spring wardrobing and closet makeovers.
Have a good time wearing your clothes.  Remember the old Saturday Night Live line, when you look marvelous you feel marvelous and darling you are marvelous!