Winter date nights whether they are with your husband, girlfriends or even just by yourself should be something to look forward to.  When it's constantly raining or snowing we tend to get into the same types of wardrobes everyday.  Myself included, I wear the same black cashmere cardigan all the time.  So how about a little switch up to make you excited about your clothes again.
You can take even a casual event and just elevate it.  No need to wear that same cashmere sweater again.  I tend to be a cold person, so every time I look at an outfit this time of year it needs to keep me warm. Or at least have the ability for me to layer under.
How about taking your favorite skinny jeans, like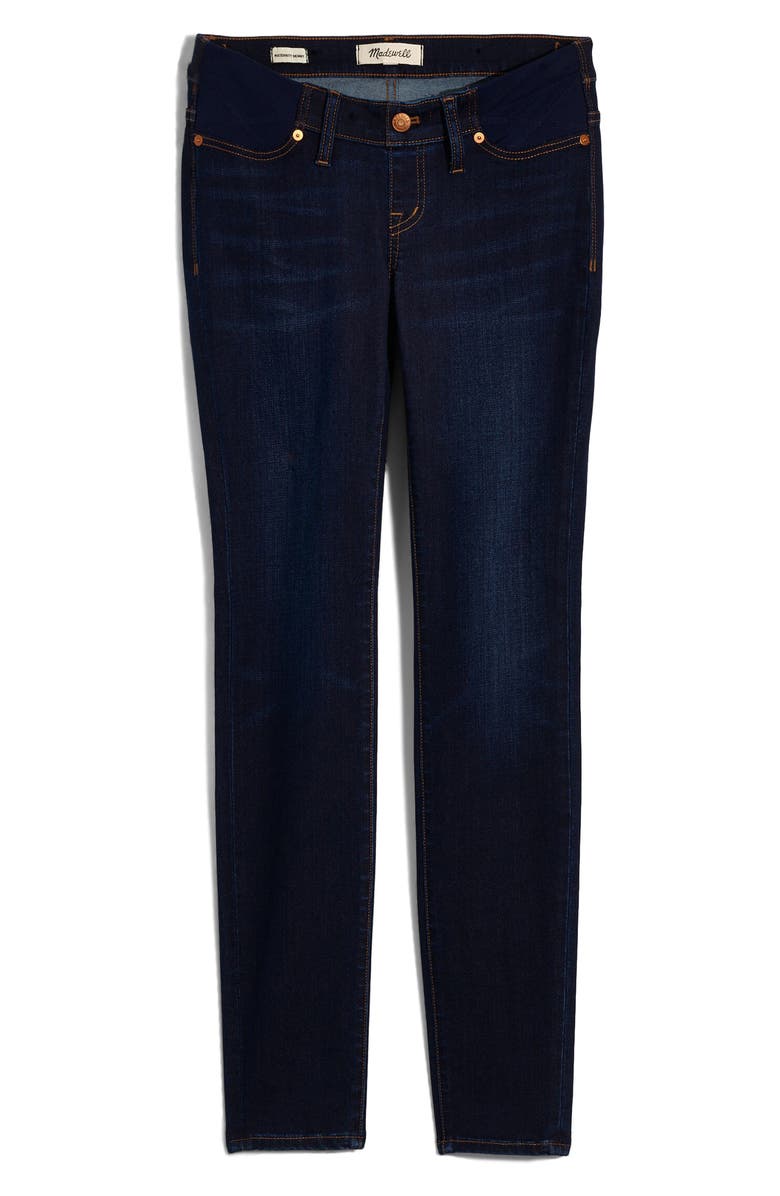 like these great dark skinny jeans from Madewell. Dark denim is great in the winter and you can use it like a neutral so it goes with everything!
On a date night with your husband or friends, and if you want to dress them up try something with a strong pattern like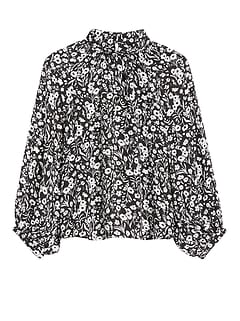 this Mock Neck Balloon Sleeve blouse in a black and white floral from Banana Republic.  This print top with a shorter body would work well with higher rise with skinny jeans and black booties, especially with a great black jacket! This great top also comes in a soft purple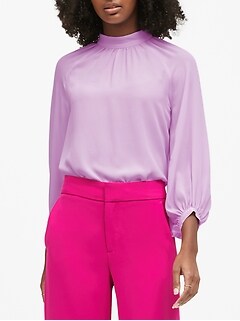 so if you buy it now you can still wear it later in early spring too.  You can also pair a bright color with dark denim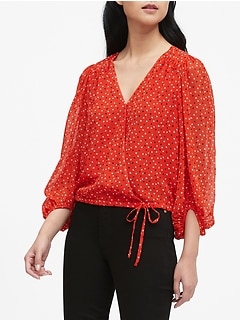 like this Puff Sleeve wrap top also from BR. And it comes in tons of colors.  I bought a red blouse with flutter sleeves from BR last year around this time and I use it all the time for date nights and any time I want to inject color into my wardrobe.
A casual date night doesn't just have to be with jeans.  There are so many other great pairs of casual pants, that most of us own, you can wear and treat them as a neutral just like jeans.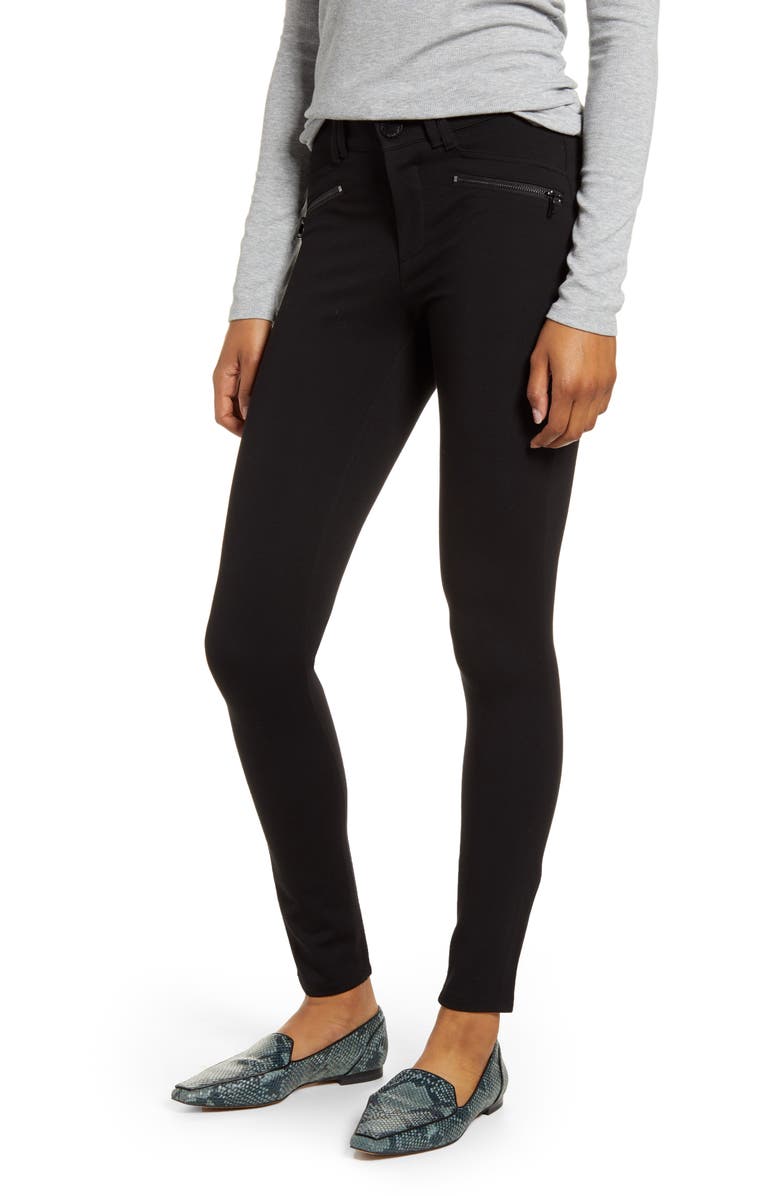 Any pair of skinny pants or leggings can work great.  I have a pair from a few years ago from NYDJ and I still wear them all the time.  Use your skinny ponte pants like these ones from Wit and Wisdom at Nordstrom with longer tops and sweaters.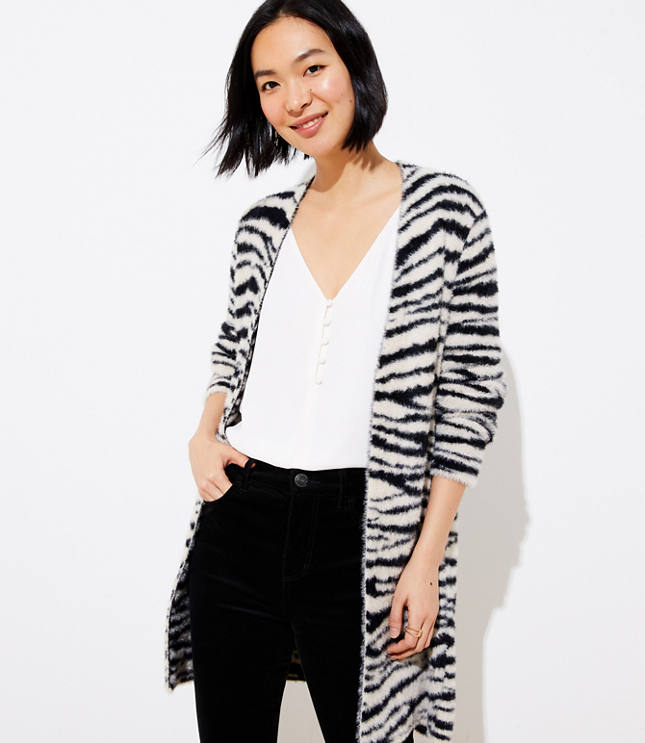 Maybe choose something like this Zebra print open cardigan from Loft.  Animal prints are super chic right now and this would be great with either a cotton t-shirt or turtleneck (if it's really cold) underneath.  Something I love about shopping at Loft is that you can find unexpected really cute tops that work with everything for not a lot of money.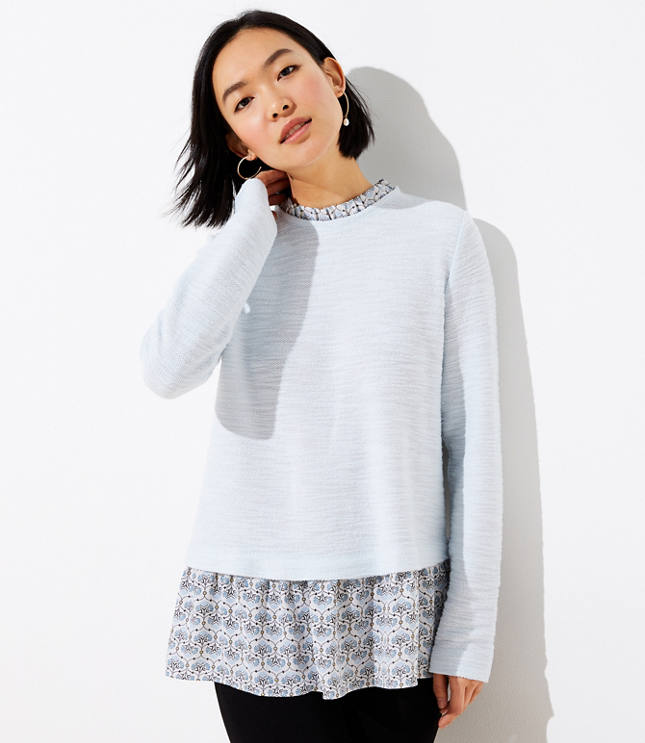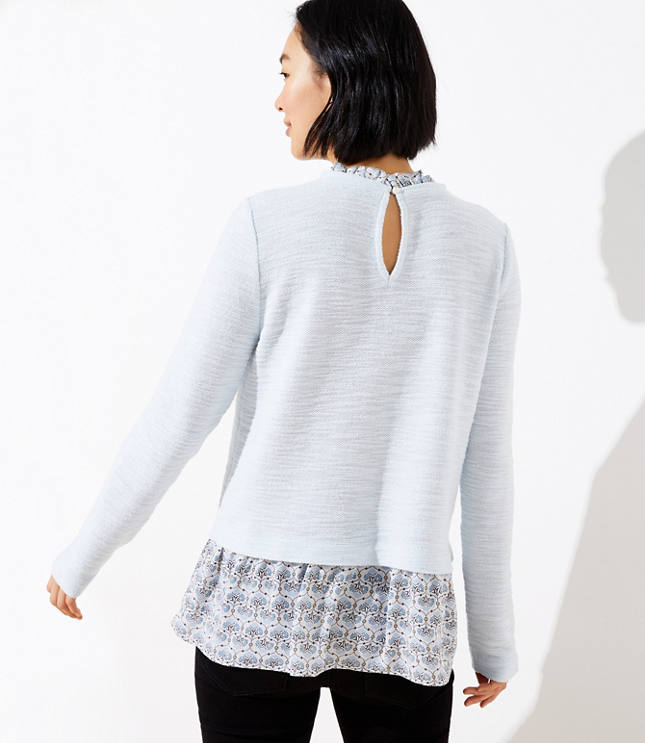 They have a lot of things like this Mixed Media Boucle Sweatshirt with neck and hem detailing that you will wear over and over.  Tops like these are great because you can wear them casually or dressy.  And tops like these can take you right into Spring. And it never hurts to check on what's on sale at Loft,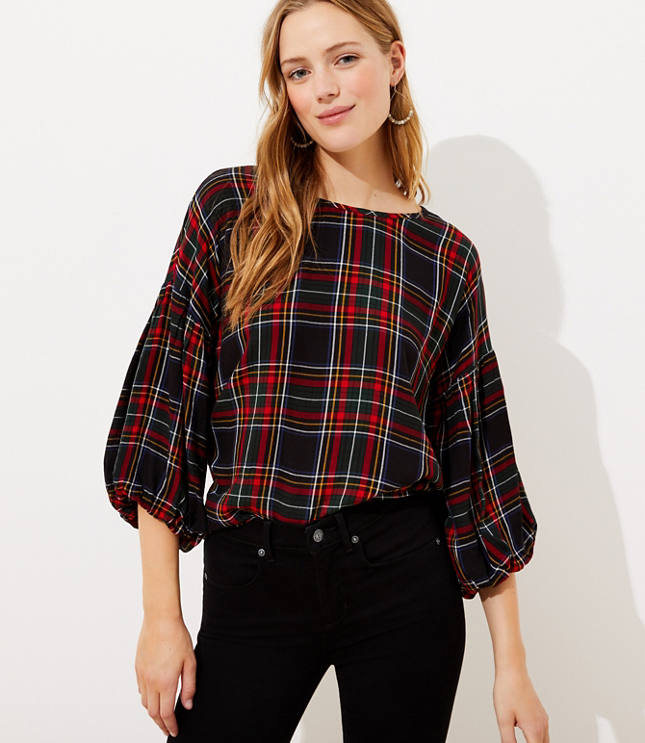 I have this Button Back Balloon sleeve blouse from the Fall and I wear it all the time and it's on sale for 50% off right now at Loft.
Or how about a pair of Ponte Wide Leg pants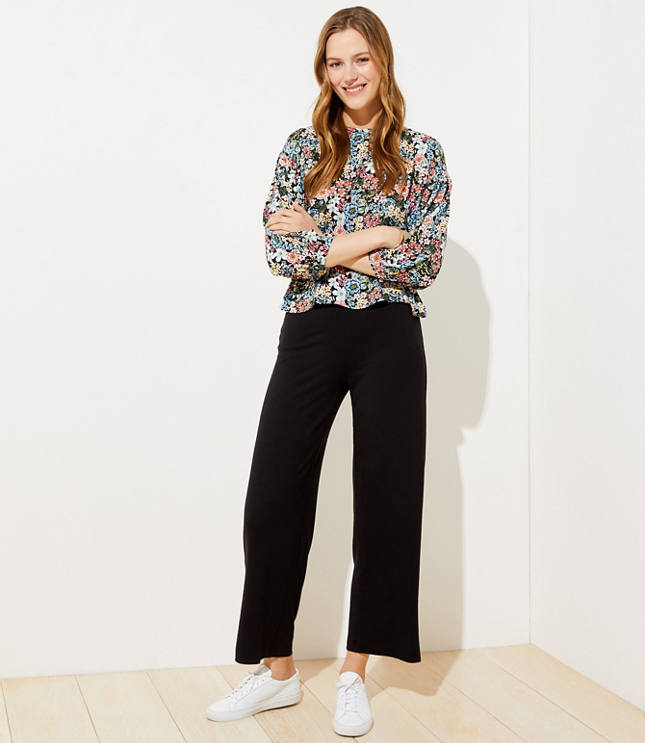 These are also from the sale dept at Loft and you just have to make sure your top is either fitted or a little shorter with wide legs and you are good.
I have a bad habit of wearing jeans all the time these days, don't fall into that trap.  Wide leg or skinny or even flare or bootleg ponte pants are great, they never wrinkle and look good with everything.  And mix up colors, try dark purple or burgundy or khaki for a change.  They still all work back to black boots.  I should try and remember that myself.
Now what about if your winter date night is a little more dressy and jeans are not what you want to wear.
I am in love with midi skirts this season.  I can't even bring myself to wear a knee length skirt any more. This Fall we talked about Halogen from Nordstrom's Bias cut A-line Midi skirt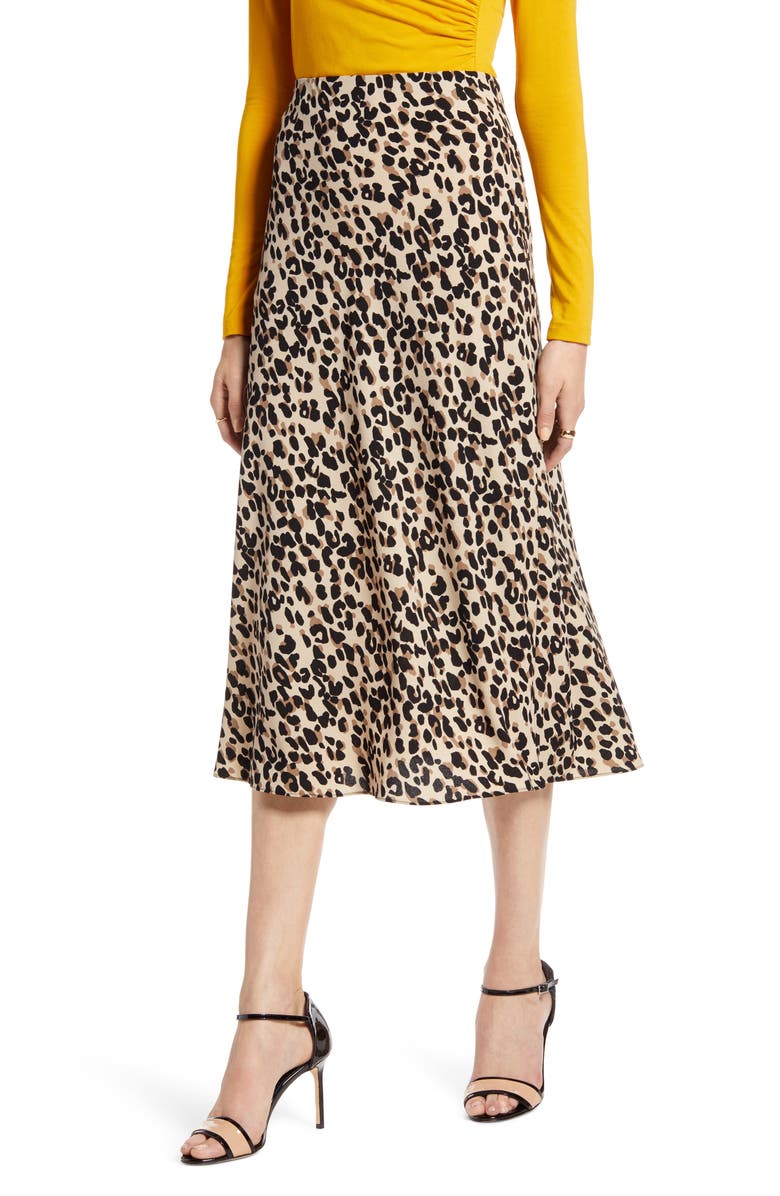 . I bought it in the other color of animal print this fall and have warn it so much I wished I had the same skirt in other colors. I also love a solid color for this same silhouette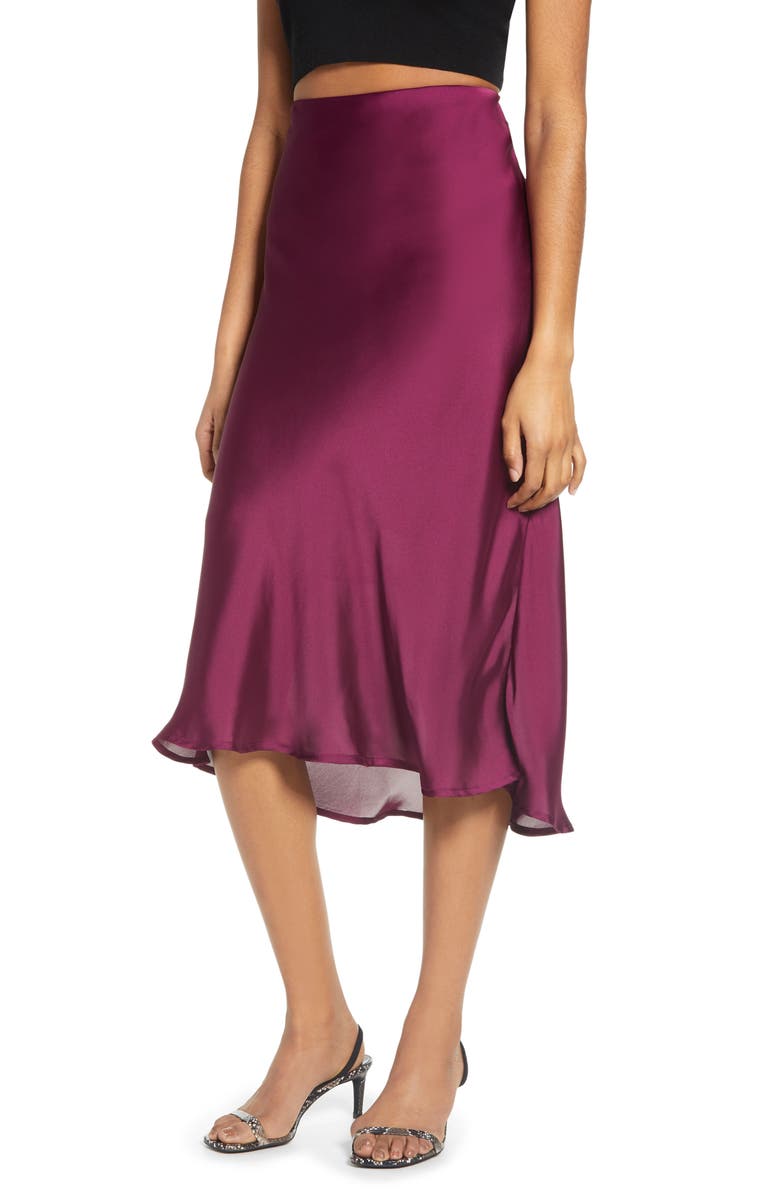 .  If you do this skirt in a strong color like this Leith Satin Midi also from Nordstrom in a stronger color like this purple, you can wear it like a neutral.  What I particulary love about the midi skirts is that they look great with boxy sweater and boots if you want to dress them down, or wear them with a nice top and heels to dress them up.
And there are also dresses that can work for a winter date night.  Of course if it is a special night out than you will want to wear something special.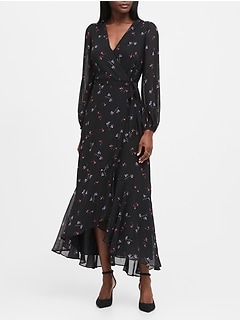 Banana Republic has a special maxi wrap dress that can work for a special occasion.  Or why not shop in your own closet and pull out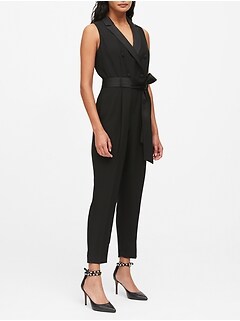 a black jumpsuit.  We all have them, dress it up with A turheels and jewellry.
But if your night out isn't as dressy as a maxi dress or black jumpsuit try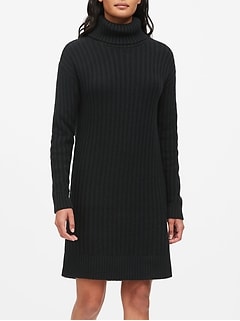 a Turtleneck sweater dress or  a Ribbed Square neck dress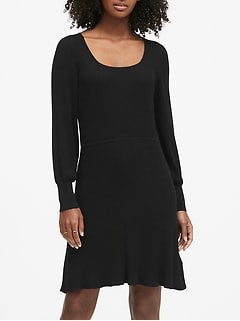 with a fit and flare silhouette. Wear them with dark hose or black tights and either low block heel booties or knee high boots and you are all set.  Warm and pretty! Both these knit dress are from BR.
There are also little touches you can use to dress up or dress down any outfit.  One of my faves is wearing a velvet blazer and jeans.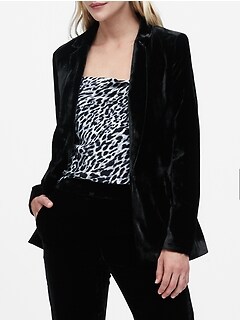 Your black velvet blazer (this one is from BR) can dress up almost anything.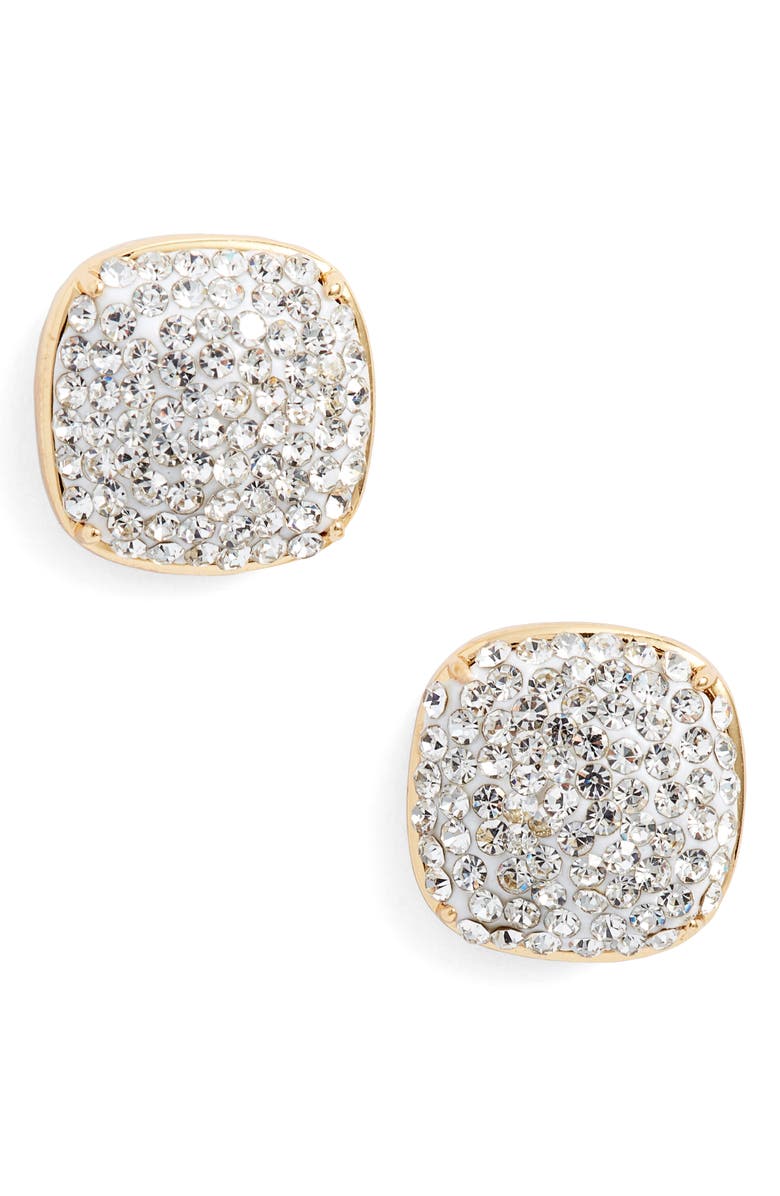 Sometimes all you need is a special pair of earrings( Kate Spade) to dress up your date night look.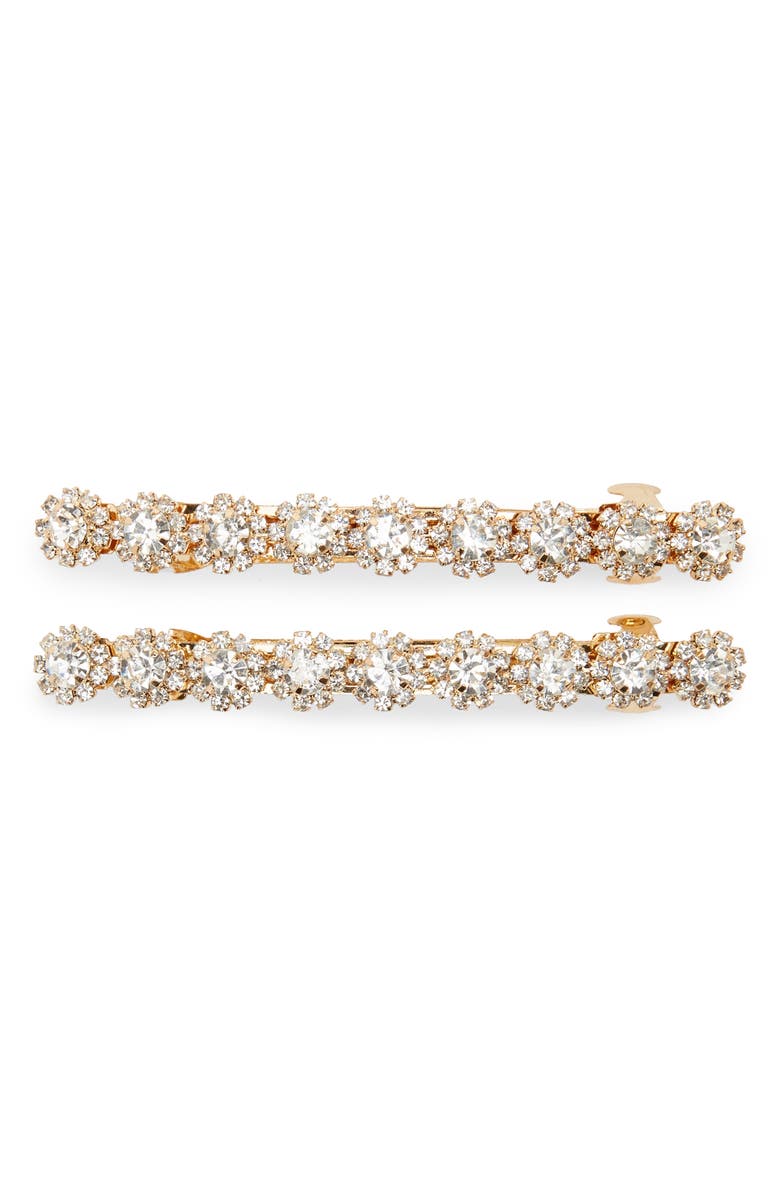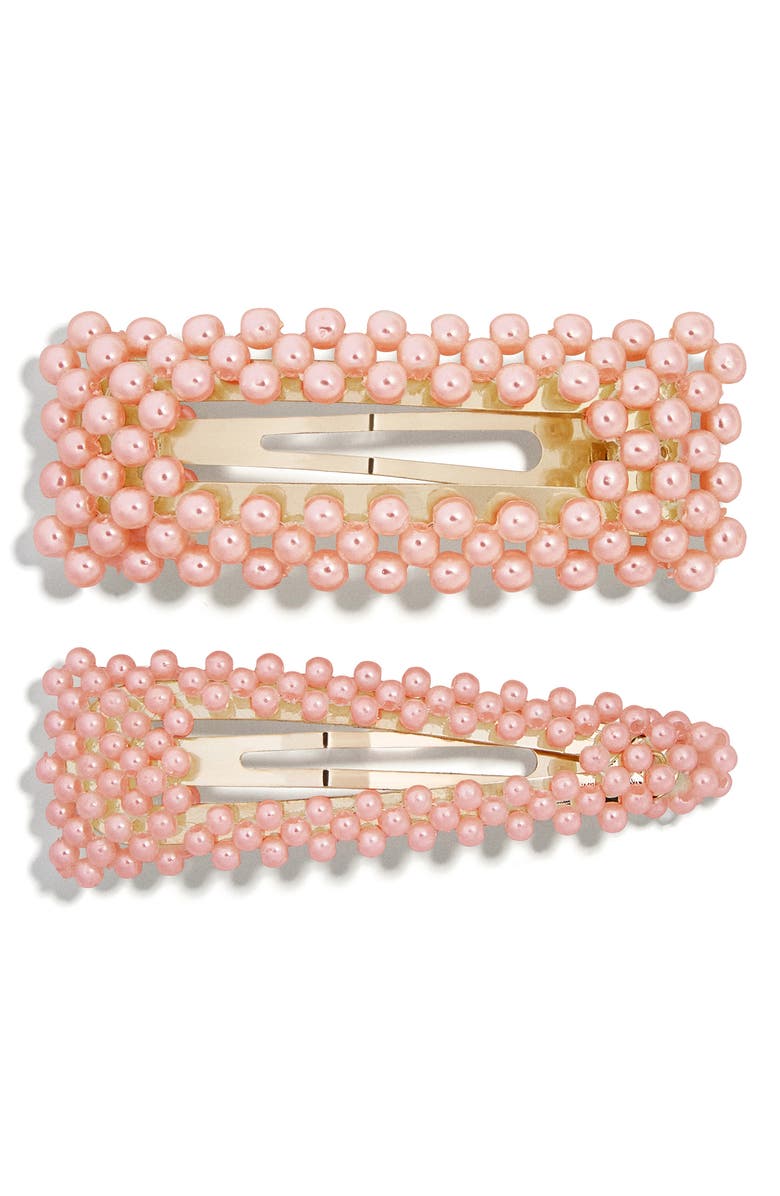 Or how about a pair of elegant barettes?  They are super chic and can make every hair style look special. Shok designs have great barretts, check them out!
Taking your night out to the next level shouldn't be hard.  For me it would be getting out of the denim zone and trying something different.  For you it might be wearing more jewellry or trying a new hair style with a barrette or two.  But whatever you need to do it is always worth it to look your best when heading out.
There will be no blog on February 12 and then on February 19th we will start to go through what to keep and what to toss from your wardrobe to get it ready for Spring.  We will start our spring blogs in March so stay tuned.  Any questions or if you want a styling appointment, Feb is booked but I still have openings in March so book soon and you won't be disappointed.  Email me at Suethefashionista@gmail.com for appointments or any styling questions.
Until next time…