Unless you have the luxury of spending the winter months somewhere warm, and most of us don't,  you need to find a way to last through January and February.  Most of the clothes coming into the stores won't help you, everyone starts selling spring merchandise in Feb when it's still freezing out.  So aside from grabbing what you can from the bottom of the sale barrel (see last week's blog about how to do this intelligently) you are going to have to rely on your own wardrobe for the most part.
One of the things that get me through the snow and fierce rain is having great pairs of boots that are stylish and they are waterproof.  I may not always invest in my clothing, sometimes I go for the cheap and cheerful tops and dresses, but I always invest in my winter footwear.  My favorite brand is Aquaitalia, waterproof, weatherproof and gorgeous. I buy them when I see them on sale and I keep them for years with the help of my cobbler.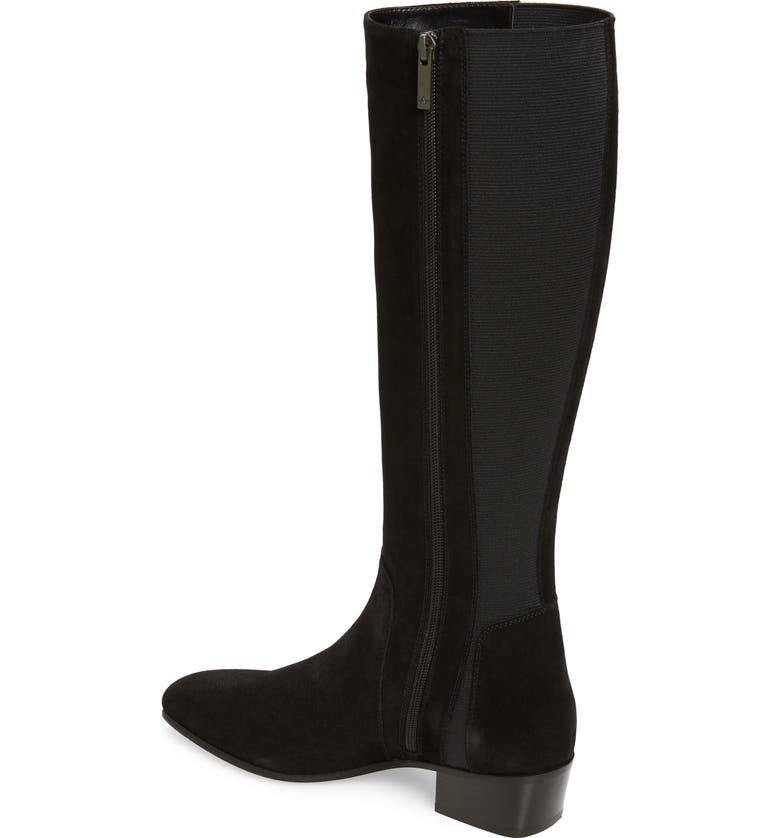 This is the Flore tall weatherproof boot.  I have a boot similar to this that I bought 2 years ago.  Mine are a little bit flatter and I wear them all winter with skirts and with my skinny jeans tucked in.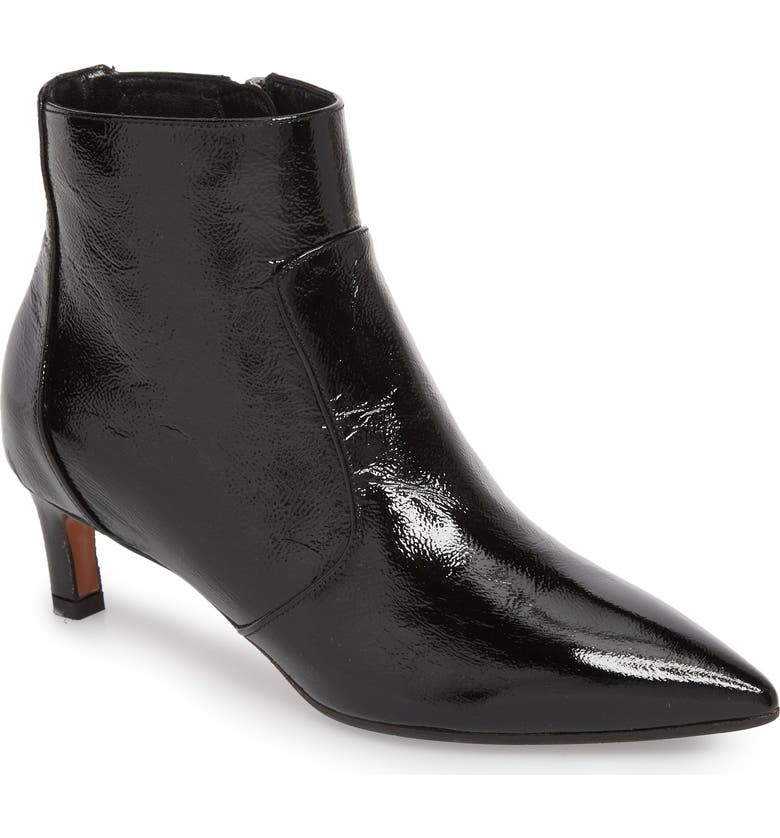 I also have a few pairs of their weatherproof booties, these are the Marilisa weatherproof booties, I don't have this pair.  But they are adorable and would so work with all your flare bottoms from this fall.  My booties are more of the classic style
like these Fucco booties but mine are in black suede.  They are a godsend when the weather is bad, they always look great even walking through a slushy snowbank.  One other pair I have invested in also Aquaitalia is a true pair of snowboots.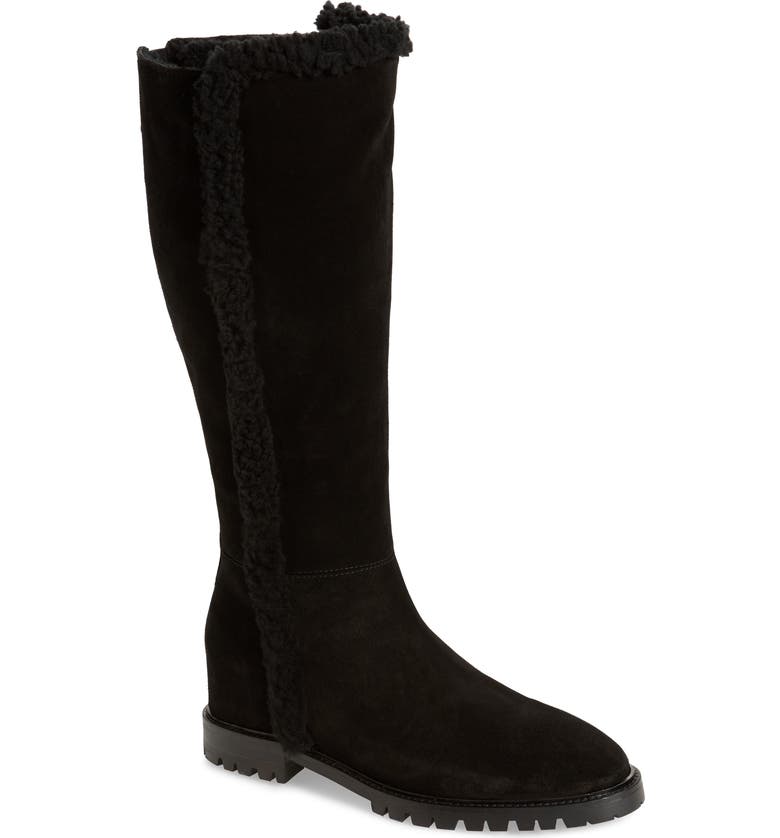 I have a pair similar to these Cheyenne boots and honestly they save me when there is a snow storm.
The other brand of boots I love for the winter is Blondo, they aren't as stylish as Aquaitalia but they are as weatherproof and if you look hard and plan when you are going to buy them you can get a great pair for a decent price.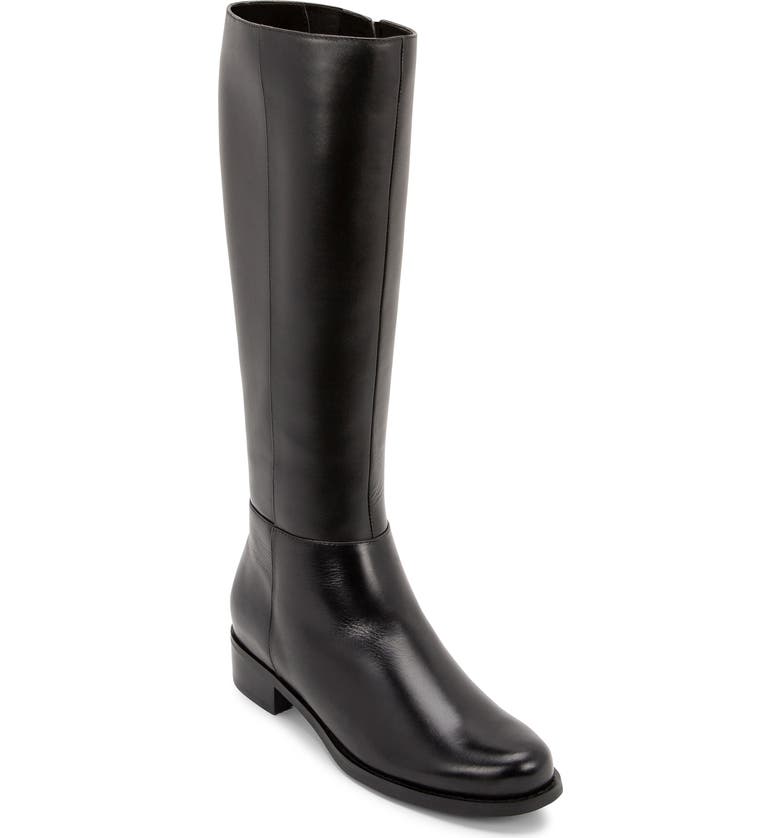 You could do a great classic, completely weatherproof, leather boot for under $300.  I have one pair that I wear traveling and all over the place.  One of the great things about Blondo is most of their tall boots are wider shaft so you don't have to pay more for a wide shaft boot.
So now that we have covered water and weatherproof footwear, we need to look at other elements that keep us warm.  One of the other clothing items I can't resist is a good cashmere sweater.  I maybe be one every other year and I take good care of them and pull them out when I need them.
I buy cashmere when I see it onsale on Hautelook.com.  They carry a lot of it in the fall, one of my favorite sweaters is this one by M Magaschoni, I have it in black and wear it with my skinny jeans and booties all the time.  It's a bit lighter than some of my other sweaters so I just layer a tank underneath it. But there are 2 things that would be essential to keeping you warm. One is a great cashmere turtleneck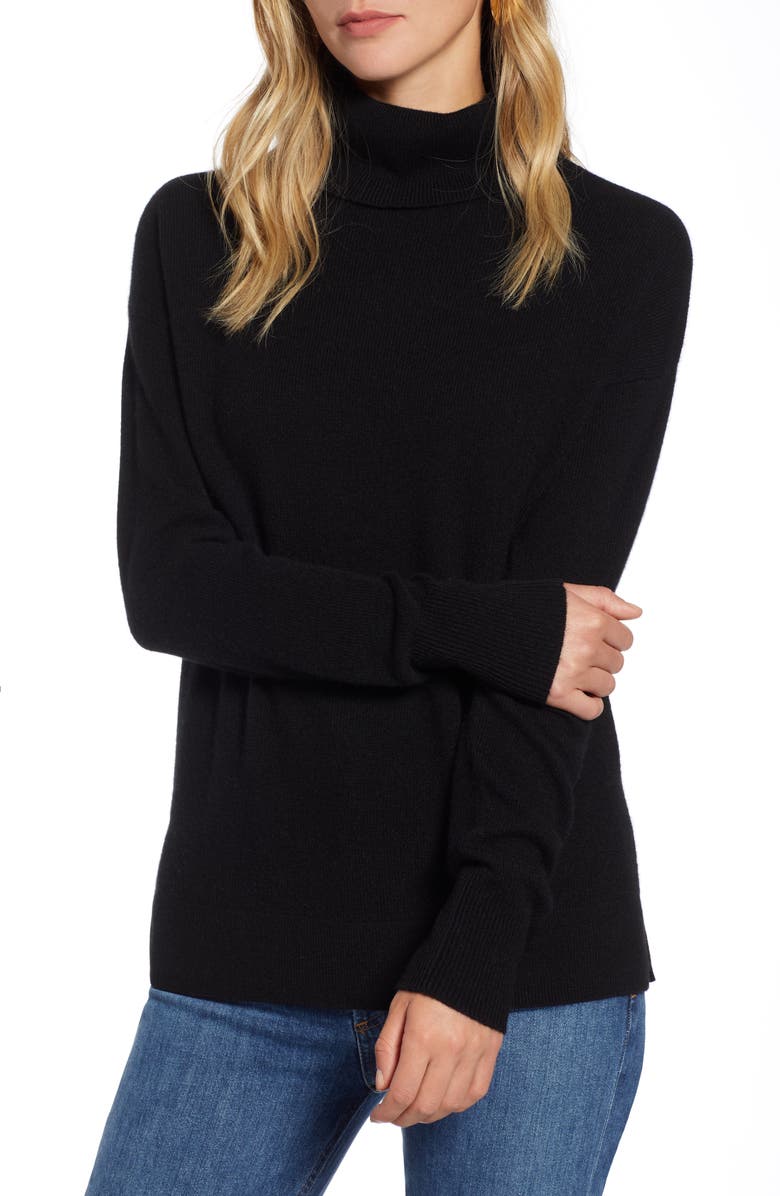 . And you don't have to spend a fortune, this one is from Halogen at Nordstrom and it's only $98. The other thing that I live in is a cashmere cardigan, you can wear them with everything.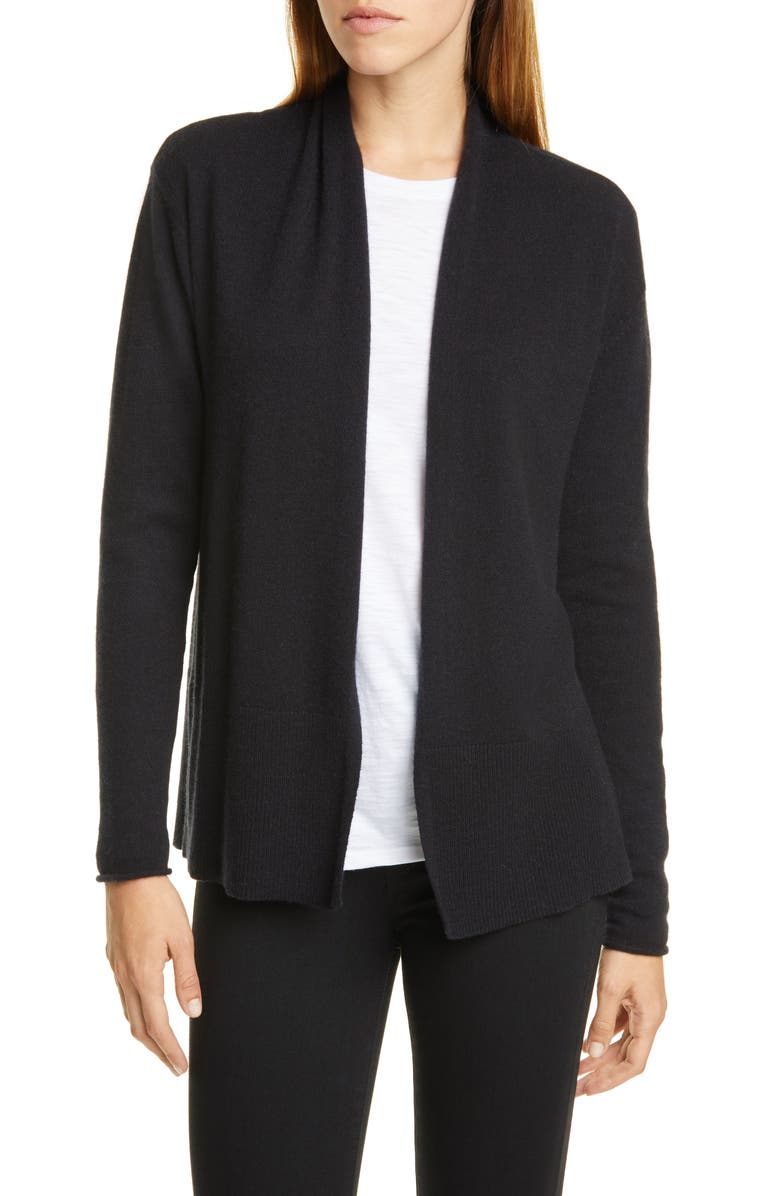 Pick one that's a little longer like this Nordstrom signature cardi.  I am a huge layerer and my black cashmere cardigan gets worn all winter long.  The key to staying warm is being able to layer or unlayer during your day.
One other piece that I find essential to dealing with winter and colder weather is a cami.  I wear a cami almost every day under whatever I am wearing.  I love a soft layer right next to my skin under a sweater or shirt.  I repurpose my summer tank tops into winter camis.  Usually around March or April places like Joe Fresh, Old Navy etc have all their tank tops out in tons of colors. I buy new ones every spring, especially the black and white ones and whatever colors I can pick up that go under things, like grey, olive, burgundy and cream.  I wear them in the summer as tanks and then in the winter when they are a bit dingier from so much wear they become my undershirt basically.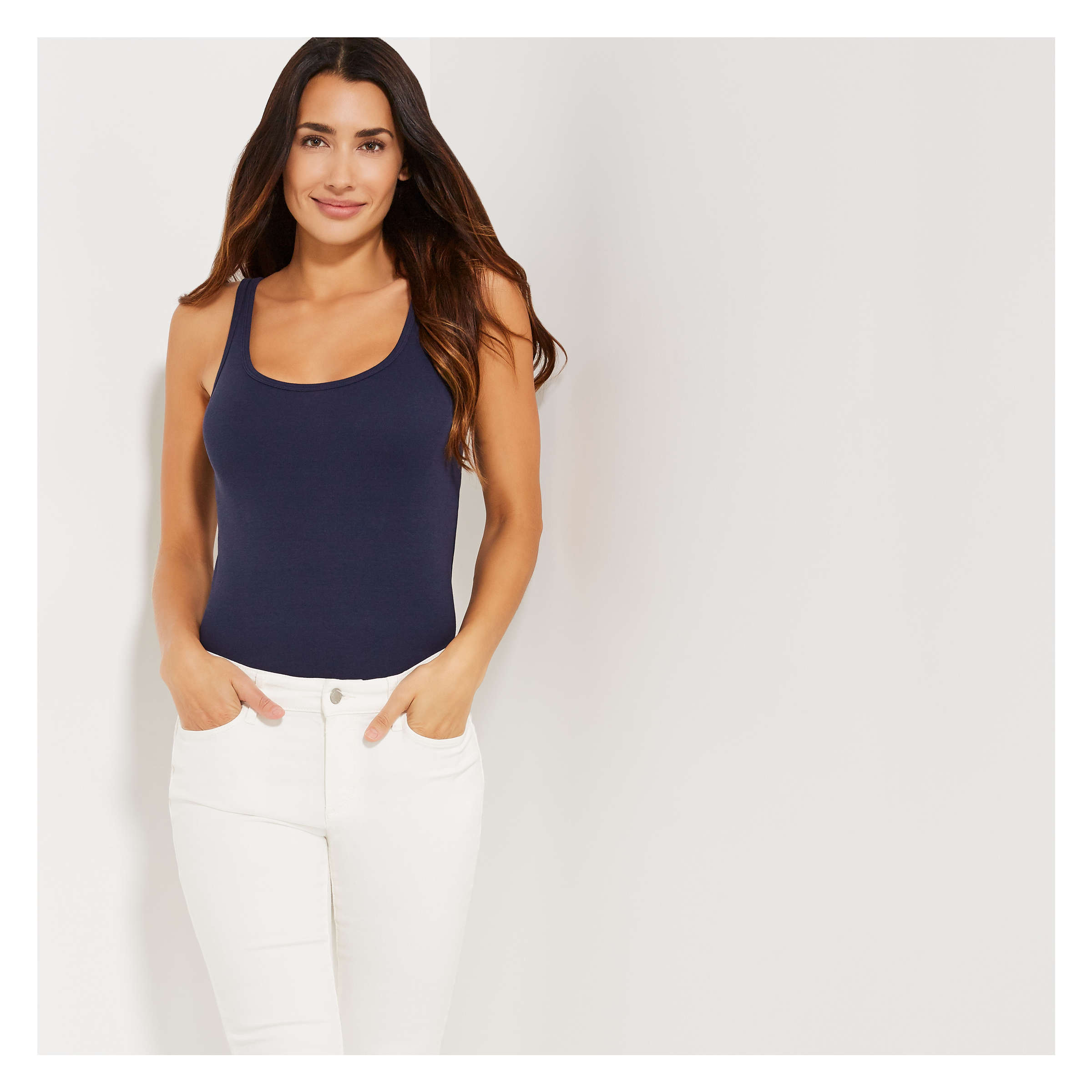 Joe Fresh's essential tank is available year round on line and can work under everything. And usually online at some place like Old Navy you can find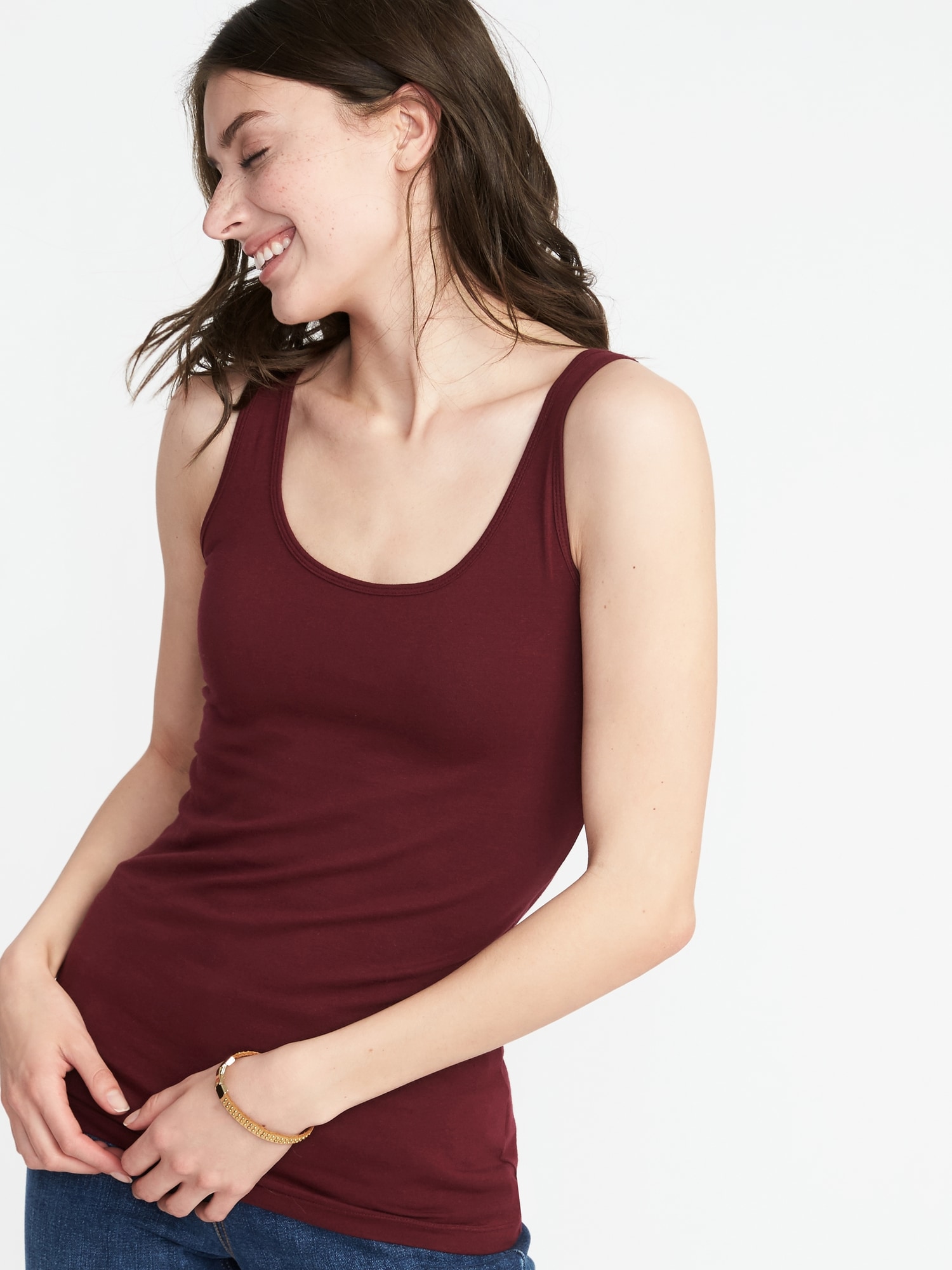 colored fitted tanks for under $12.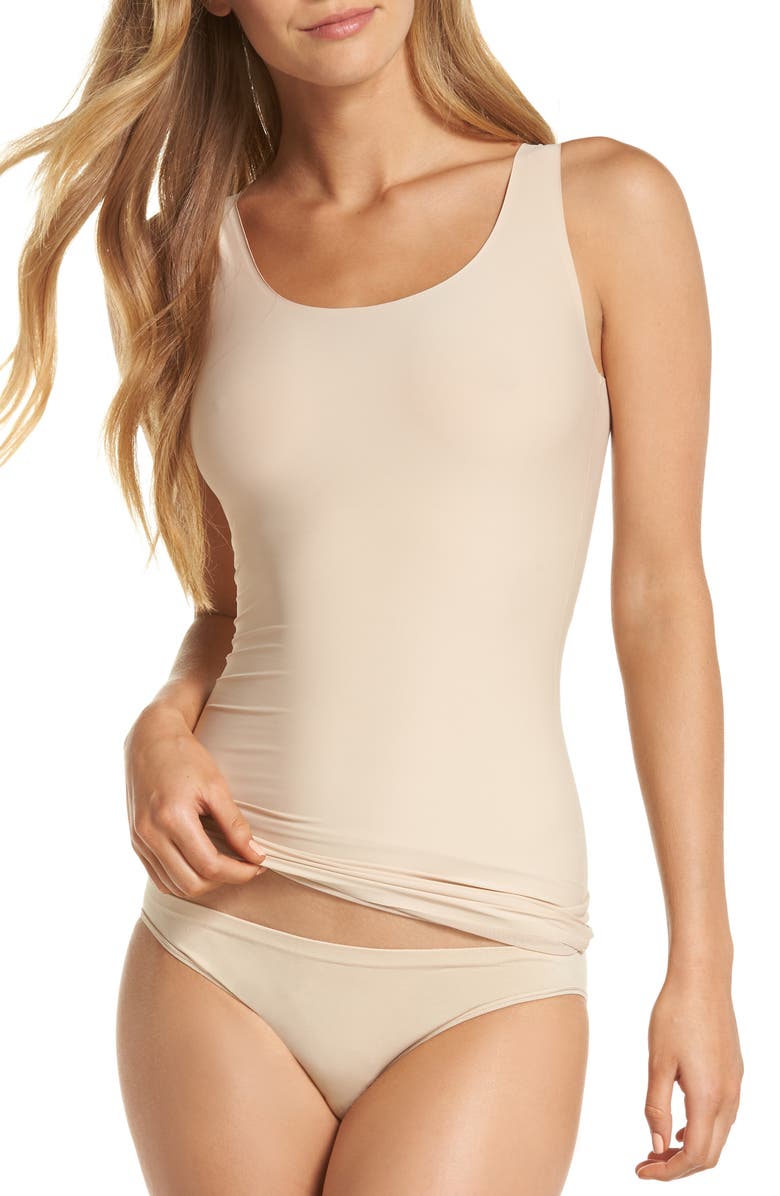 If you want a tank that will keep you warm and shape you at the same time you need to go to a place like Nordstrom or the Bay where they have a dedicated lingerie dept and carry brands like Spanx or Yummie Mummy.
And finally what would a cold weather blog be without talking about the final layer, a great coat that will keep you warm and dry! Right now is a great time to buy a puffer if you don't already have a good one, they are on sale everywhere!
Nordstrom Rack is a great place to order a down coat for a good price.  The thing I always keep in mind is that I basically want to order a size bigger than I wear, this way there will always be room to layer underneath. Right now a coat like this one from Sonia & Kyo is 54% off and you can grab it for under $300.  But you don't even have to spend that much if you need a new warm coat. Brands like Michael Kors and Cole Haan have puffy coats on sale right now for around $100, you could buy 2 for the price of the one from Sonia & Kyo.
It's always great to have a longer puffer like this one from Michael by Michael Kors for snowy days so you are completely covered and it works great over midi skirts and dresses too! By the way remember one of our strong fall trends was to wear puffer coats like this one with your dresses and skirts.
Or pick a 3/4 length puffer like this one from Cole Haan with a little more style, notice the hood detail, it almost capes around the coat.
In the winter I pretty much have a uniform of skinny jeans tucked into boots, warm tops, with a cami underneath and my puffy coat.  I stay warm and dry and it always works for me.  This year mix it up with your wide leg cropped pant, just make sure you boot or bootie has a little bit of a heel with wider leg pants.
So there you have it, a quick guide how to stay warm, dry and stylish in our miserable winter weather.  Right now I am booking styling appointments for February and March. February is a great time to clean out your closet and get it ready for your new spring clothing in March, so book me soon if you want an appointment in Feb!
For all appointments I can be reached at Suethefashionista@gmail.com.  I am not going to be working as many days during the week this spring so book early if you want an appointment!
Until next time…