Once again we have reached the end of another year.  Fashion in 2019 has given us lots to think about and lots of different colors and styles to wear.  My final blog for the end of this year is going to be a look at my favorite things from throughout this year.  Some things will be perfect for gift giving and some will be great for outfit inspiration.  As always I thank you from the bottom of my heart for reading my blogs and supporting my fashion passion.
My list:
1) I absolutely love those travel jewellery boxes from last week that are from Shok Designs.  My friend Shoshana Lewis constantly out does herself with everything new she brings in every season.
I think these would be great to own or to gift to any woman like me whose necklaces are always tangled when she arrives at her destination.
2) I have gifted this men's sweater before and will again.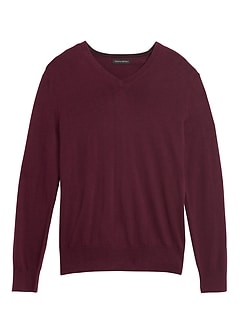 This cotton, silk and cashmere sweater looks good on everyone and is light enough for most men to wear under a blazer.  And for a dressed down look a white t-shirt would look great underneath it.  Find this sweater for all the men in your life at Banana Republic, it comes in lots of colors.
3) I live in my ponchos.  My husband prefers our home a few degrees cooler than I do so I always have a poncho or wrap handy to throw on, especially when watching tv or sitting at my desk working.  I also travel with mine, I use them as blankets on flights when whoever I sit beside has the air blasting, I use them on top of my jackets at night when it's cooler than I excpect and I also use them as the top layer of some of my outfits.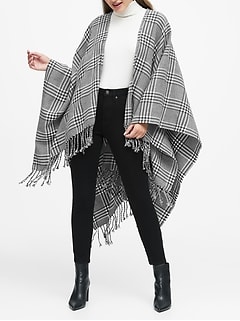 I bought a grey and black one at Banana Republic this fall and have worn it to death already, it also comes in this fabulous houndstooth, a wonderful animal print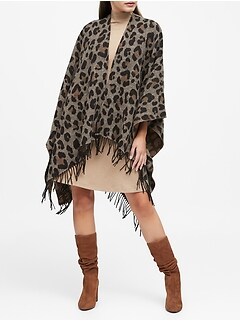 and solid colors that are reversible. This would be a great gift for sister or special girl friend or even for yourself if you run cold like me.
4) I bought one new pair of booties this year.  I don't tend to buy boots or booties very often.  I buy expensive boots and shoes and they last much longer, I stick to fairly classic styles that can be worn with everything and I have a really good shoe renew near where I live that make them all look brand new every fall.  But the pair I bought this year are from my favorite brand Aquatalia, they are the Bree Weatherproof Booties. I bought mine in black leather but I also love them in black suede
.  I think I have worn them almost everyday since I got them. I am actually wearing them as I write this blog! If you live in a climate with snow and rain like I do, a weather proof boot that has style will be your best friend all winter.
5) I don't know what it is about this fall but I am absolutely mad for plaid! I can't seem to get enough of it.  I was recently in Toronto with my son and went into a Loft store, they had 2 fabulous plaid tops that I bought.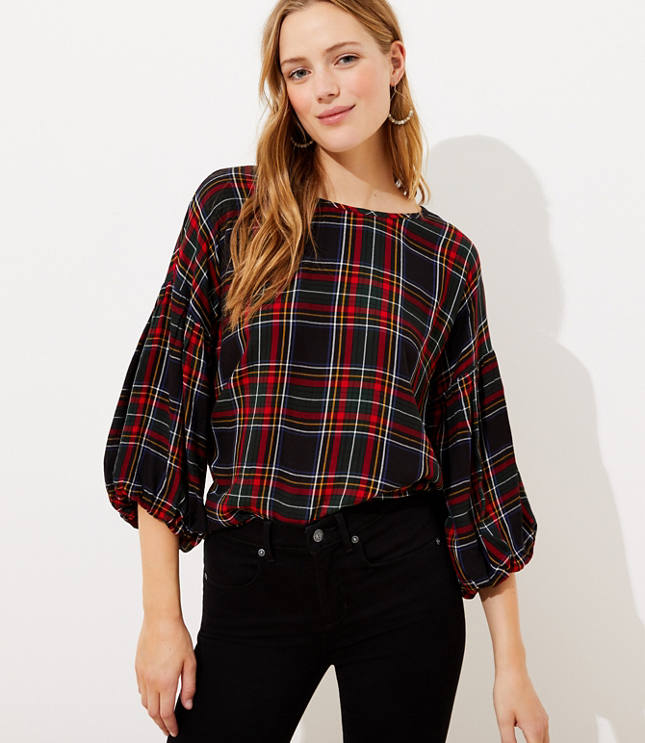 The first is this black and red/green plaid top with a button back and balloon sleeves, I love it and will wear it throughout the year.
The second top I couldn't find online anymore but I have a thing for red this year and grabbed this top up as soon as I saw it, I love the fit and it has a cute ruffle at the cuff.  Both tops I bought on Black Friday so of course I got a great deal, but neither are over $100 full price in the store or online.
6) Since we are are eco aware now and soon single use plastic bottles will become a thing of the past, instead of fighting this new wave of enironmental awareness I have decided to embrace it.  A great gift for everyone on your list would be an environmentally safe water bottle. No one drinks nearly the water they are supposed to. 8 glasses per day is an old guideline, in today's world we are all so much more active. 2 litres or 8 glasses is for someone who weighs 100 lbs.  Add a litre for every 30 lbs you weigh more than that!  Like I said no one drinks enough water every day.  So try to encourage those you love to drink more by buying them a great new water bottle.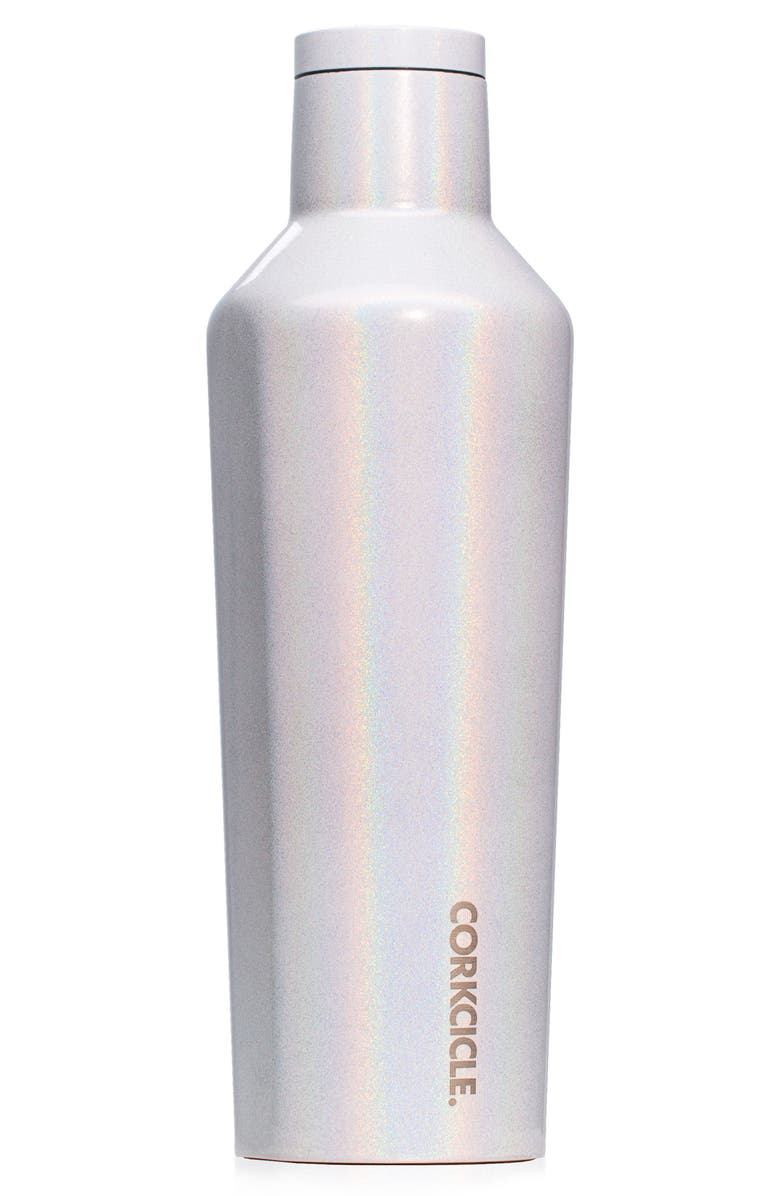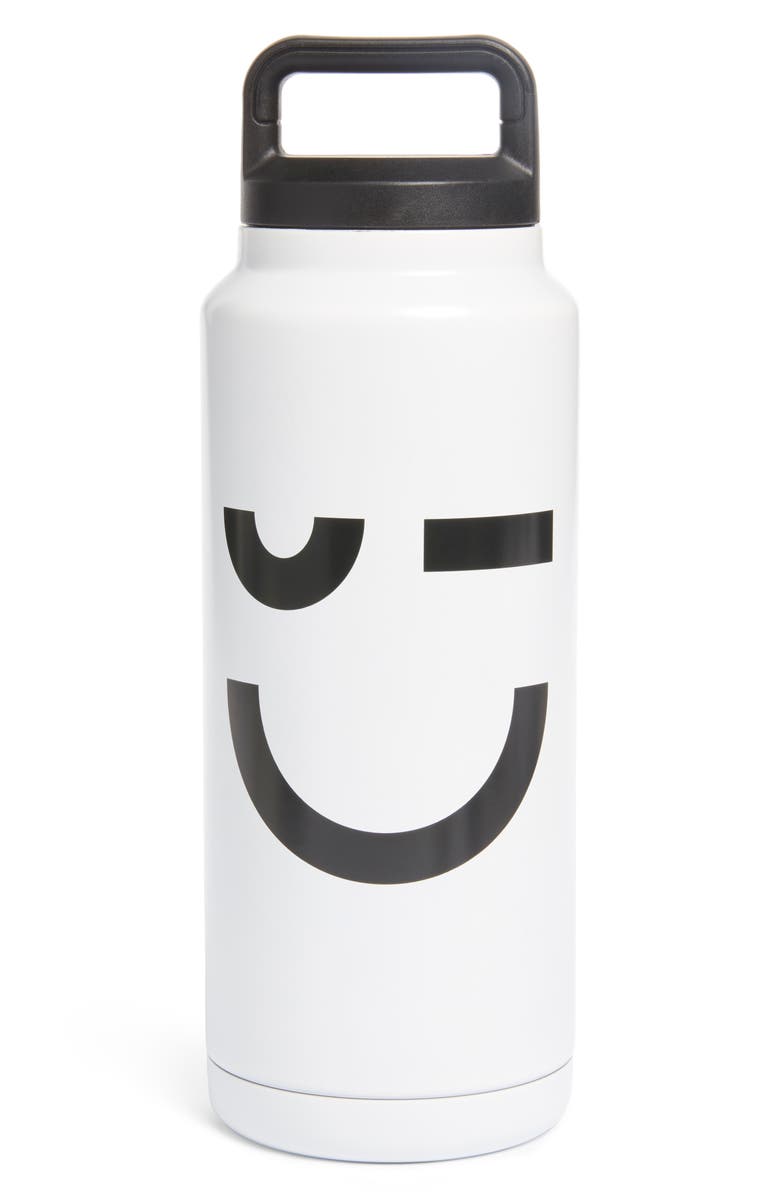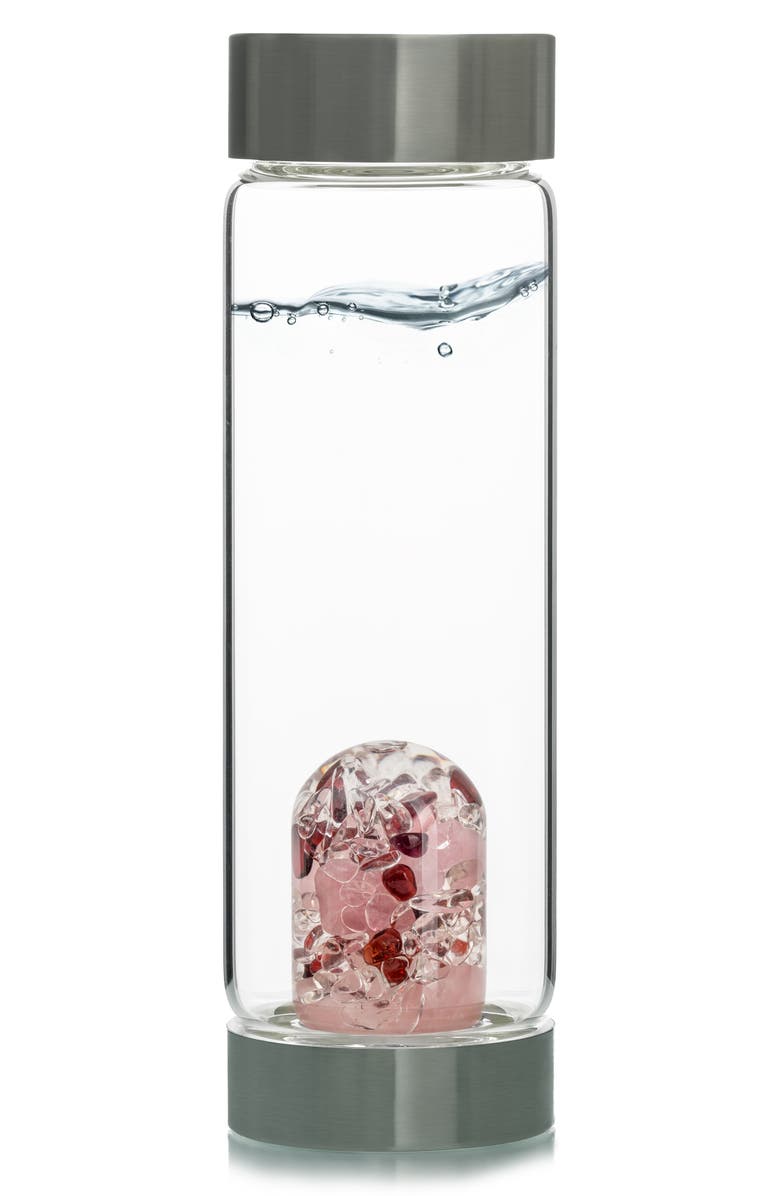 Nordstrom has lots of cute and trendy fun bottles to choose from.  You can do metal, glass or a hard plastic that is recyclable.  These make great stocking stuffers and secret Santa gifts for work. So say goodbye to single use plastic water bottles!
7) If you have men in your life that need to keep warm like mine do, a great jacket makes a wonderful holiday gift.  I recently bought my son a new jacket from Mark's Work Wearhouse, it's only in Canada, and they always have amazing prices.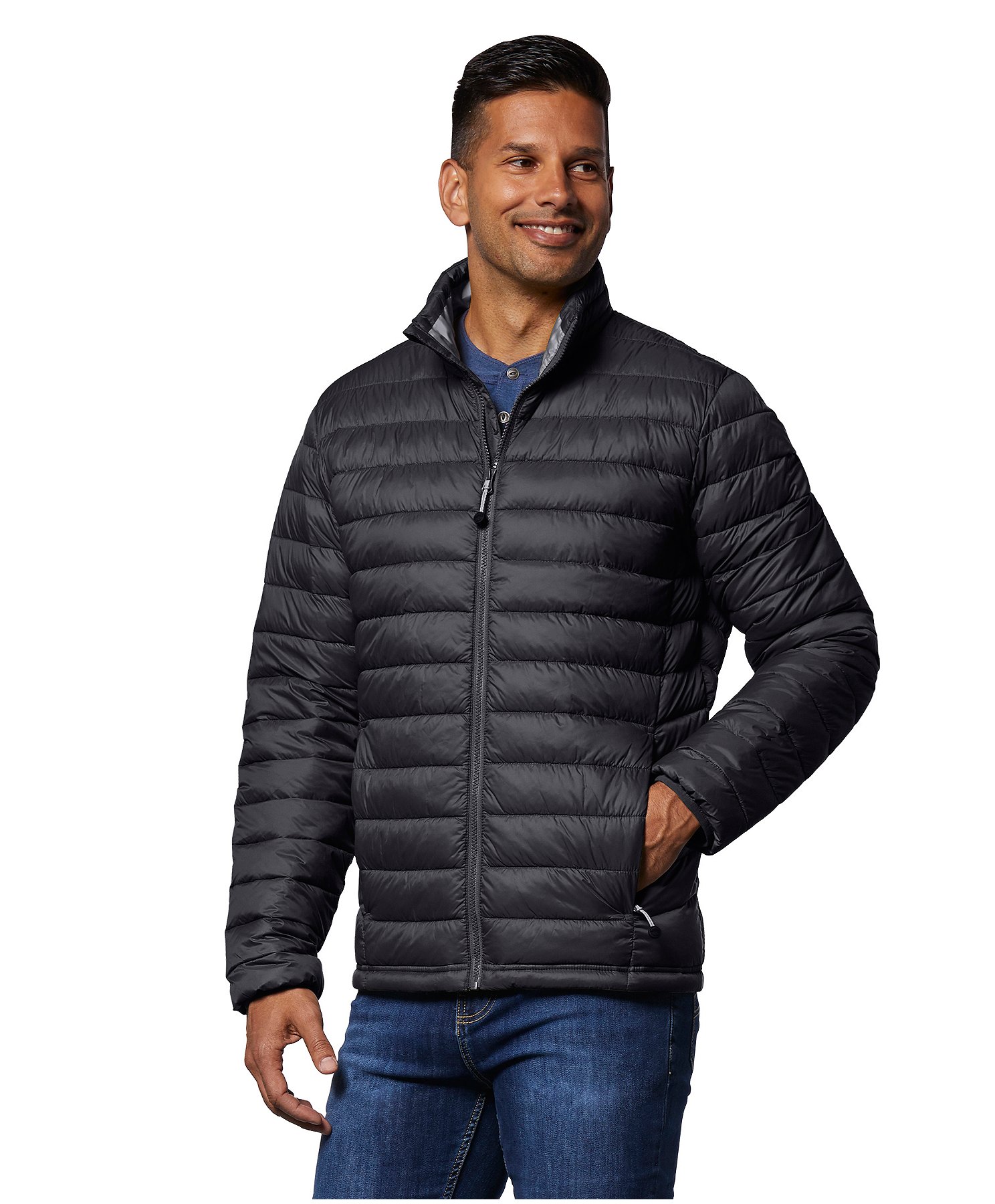 This jacket is packable and good to -20 celcius so he will stay warm.  Best of all right now it's only $49 online.  Or you can do almost the same thing from Eddie Bauer
This is their Men's Downlight hooded jacket but it cost a lot more than $49. It's also good to -20.  Every man in your life would love a new light weight down jacket.
8) My friend and jewellery expert Shoshana Lewis has some fabulous bracelets.  My friends and I wear them constantly.  I gift them all the time as well.
She always has lots to choose from and everything comes in gold and silver and now she has lots in Rose Gold too.  You can find her on Instagram under Shok Designs, send her a message and buy some of these great bracelets for yourself or someone else.  Every woman I know would love to see one of these come her way this time of year.  And they are ageless, I wear them, my nieces wear them and every age in between.
9) I think I have said before but I am always cold.  There are things that I buy that a lot of people wear as outerwear that I wear as just another layer of clothing.  One thing I own and love to death is my Tna Newport Fuzzy Zip up.
I wear mine all the time, to the gym, at home or over a casual pair of jeans.  Tna is one of the Aritzia brand of stores and you can find Tna products either in an Aritzia store or online. I think this would be a great jacket to gift or to own!
10) I love my IZIPIZI reading glasses.  I have multiple pairs, they are not expensive, and get compliments on them all the time.
They come in tons of colors, styles and diopters (the magnifying strength you need).  You can get them in Vancouver or Toronto at the Latest Scoop or you can order them online at izipizi.com.  And best of all they are unisex, so they work for both men and women.  And let's face it, if we are at the age where we need reading glasses don't you want to look good in them?  They should fit your style, so ditch the drugstore ones and try a pair of these, they are less than $50 US and only about $60 Canadian.  I would say it is worth it to look good!
So there you have it!  My final blog of 2019 and hopefully some great gift ideas even if you are just planning on gifting yourself.  Blogging will begin again on January 22, 2020.
And if you want a February styling or Spring wardobe appointment please book soon as I am booking appointments all the way into April now.  By the way anyone who books their 2020 styling or wardrobe appointment before the end of 2019 will get 1 free hour when you book 2 hours.  So book me for 3 hours and the 3rd hour will be free!  But hurry and book before the end of the year, I tend to fill up really quickly. Email me at Suethefashionista@gmail.com to book.
Enjoy your holiday season!  I wish you and your family all the best for the coming year!