By the middle of November the pre holiday season is in full swing.  We are already starting to see Xmas decor and holiday departments open up in most stores.  While most of us are thinking about how to stay warm and dry, the invitations to all those parties and events are getting emailed out.
Holiday dressing encompasses more than just a few key pieces.  But for the sake of this blog, we are going to talk about a few pieces to add to your current wardrobe to take some of your favorite fall clothing up a notch for the holidays.
A dressy blouse can work wonders in anyone's wardrobe. A great blouse can be worn with denim for a casual weekend get together or paired with a suit for a holiday lunch with the office brass, or even worn with a skirt or pants for a holiday party.  Let's look at some options.
It could be as simple as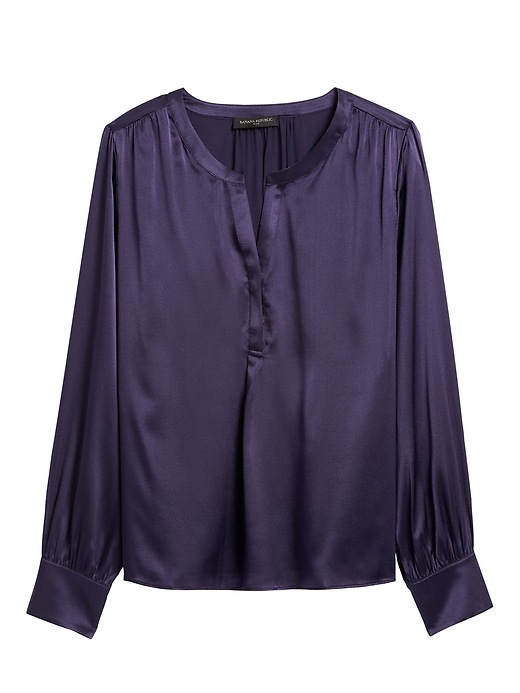 adding a satin blouse like Banana Republic's Washable Silk Split neck blouse.  You could reinvent a blouse like this over and over, with dark denim, a suit or even with a dressy pant,
like J. Crew's Frankie Pant in Black Watch Tartan Stretch Wool.  Wearing navy and black watch to a holiday party would set you apart from everyone else wearing black.
Or you could get a blouse that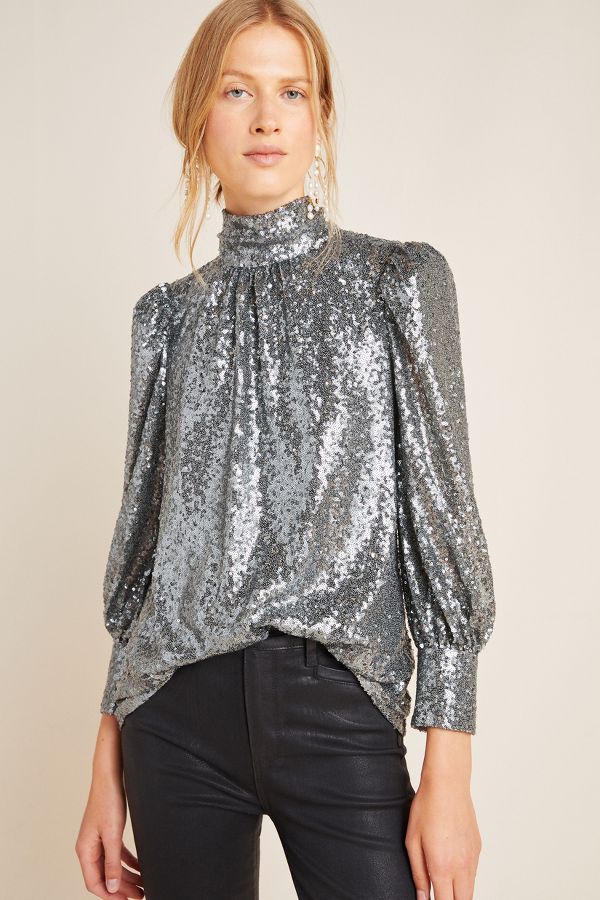 is a little more celebratory.  You may not be able to wear this blouse to work, unless you worked in a creative office and can wear it with a more casual pant.  But a blouse like this would work so well with dark or black denim for a night out and would be fabulous with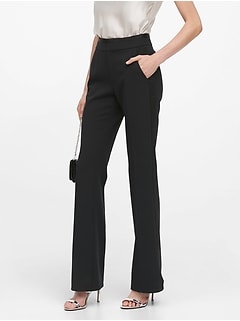 Flare Tuxedo pants from BR for any holiday party.  Sparkle is a great way draw attention and look fabulous at any holiday event.
Or you could meet in the middle of the above tops with 2 great tops from J. Crew.
This Tie-Waist V-neck top in Metallic Dot Shimmer can do almost anything.  It would be fabulous in the office with a pencil skirt, great with wide leg dark denim and even better over velvet pants or a velvet skirt
for a holdiay dinner or party.   Or you can play with one of fall's big trends
and use tartan or plaid as your holiday piece.  This blouse is Ruffle Sleeve Top in Red Stewart Tartan.  Sleeve detail is so key and this great plaid top has both balloon sleeves and a ruffle.  Wear this casually or you can dress it up by changing to a dressy solid color bottom. Red tartan is a super festive pattern you can wear all holiday season.
A holiday sweater may not have the same versatility as a great holiday blouse but there are definitely some sweaters that work to take your everyday wardrobe into holiday mode.
Again you can go big or small, maybe you want to try something a little more subtle that you can wear all year round. You can do something as subtle as a lace trimmed sweater,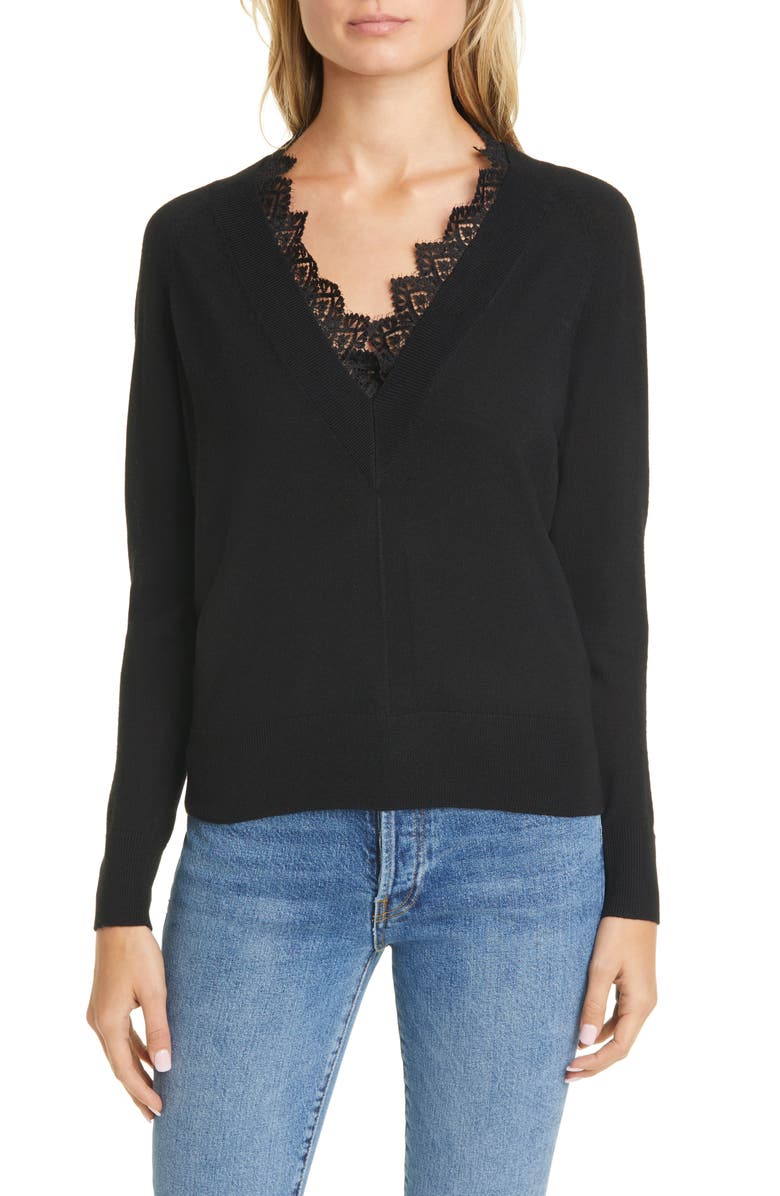 from Rebecca Taylor at Nordstrom. As you can see it looks great with denim, but it would also look equally great with black pants or a skirt to the office and with a
lace pant or lace skirt for an evening out.  These are the Gemini Lace Pant from Veronica Beard and you can find them at Nordstrom.  I have a pair of lace pants I bought a few years ago at Ann Taylor and I pull them out every once in a while to elevate blouses and sweaters for a great look that isn't super dressy.
Or you could take a sweater look and make it the focal piece of your holiday outfit.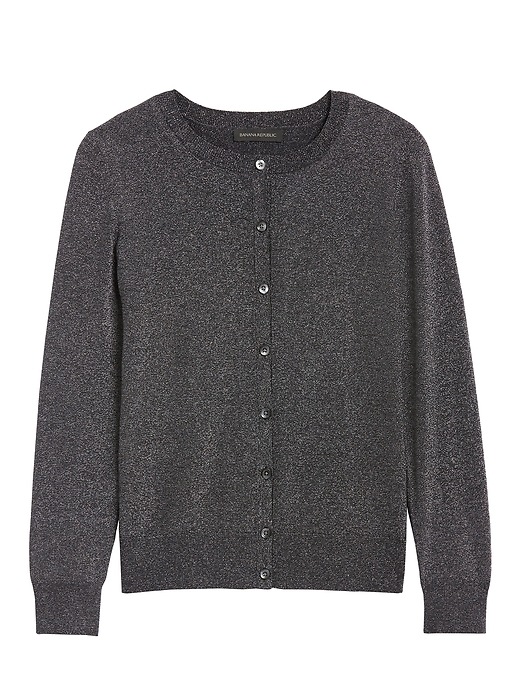 Last week we talked about the Metallic cardigan sweater from BR, it also comes in Emerald green.  I have the same sweater from BR from last year.  This year I added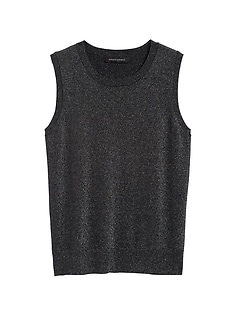 the Metallic shell to wear as a twin set.  I will wear this with my wide leg dark denim, black pants and skirts and even with my black lace pants.  Either piece can be work seperately and you can dress the look down by wearing a t-shirt under the cardi or a white long sleeve cotton blouse under the shell, wearing the shell as a vest. Both pieces also come in Emerald green.
Or once again you can meet in the middle.
This everyday crew sweater with sequins would be just the perfect piece to let you inject just a little festivness into your wardrobe, it also comes in black with off-white sequins.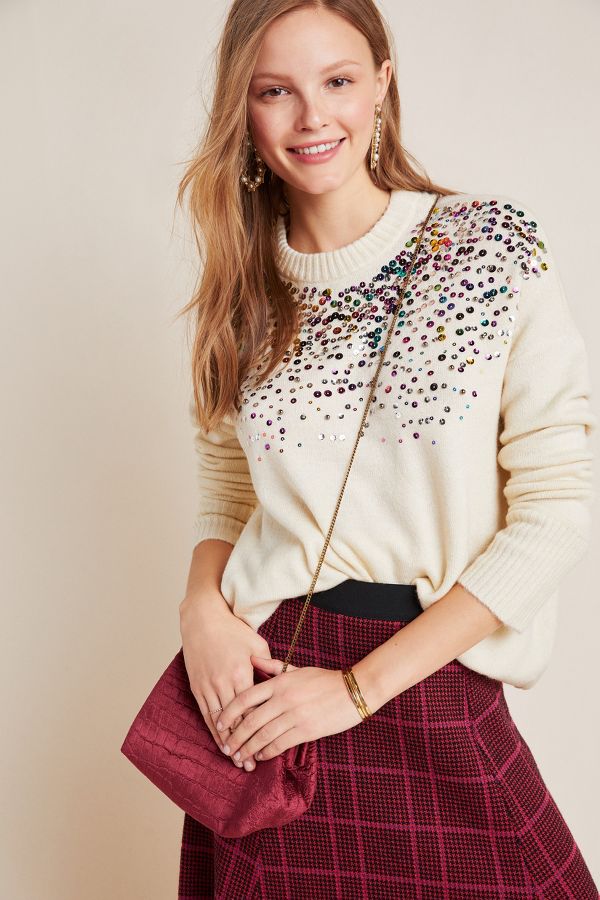 And I love this Vanessa Sequined sweater from Anthropologie.  It comes in Oatmeal and Grey and I love the way the sequins are splattered across the top.  Wear them with plaid bottoms or denim.
We have refered to bottoms a lot when talking about all the above tops, but what kind of bottoms could you add to your wardrobe to take an average top or sweater to the next level for holiday?  I am going to leave denim out, if you are a follower of my blog you already have a great pair of dark denim that will work with everyhing!
How about a velvet pair of pants or a great velvet skirt?
These Peyton Pull-on Velvet pants from J. Crew come in 5 colors.  I have a pair in leopard print from last year and they are super comfortable and look great. BR has 2 different velvet pants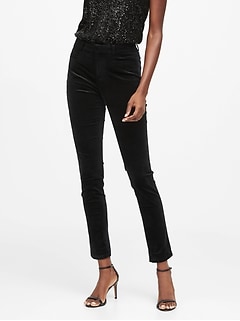 Modern Sloan Skinny Fit Velvet pants or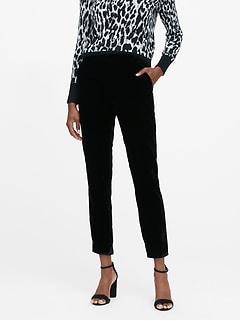 the Hayden tapered Fit velvet pant.  Try the tapered fit for a change, it's a little fresher than a skinny pant.
BR also has a slip on Midi flared velvet skirt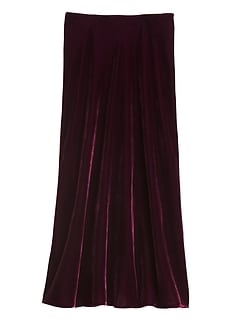 that echos that bias cut midi skirt that is so popular right how.  This is a very modern way to wear a velvet skirt.
J. Crew has a velvet skirt that is a little more straight cut.
Or you can choose a novelty bottom in a skirt or pant. Nobody is better at novelty pieces than Anthropologie. You could wow your friends and collegues by wearing
this Chantal feathered Maxi skirt for work or out in the evening. Or you could shine the day or night away in
the Orleans Sequined midi skirt, wear this with a simple turtleck to dress it down.
Or have fun with a pair of Vivian Flared Trousers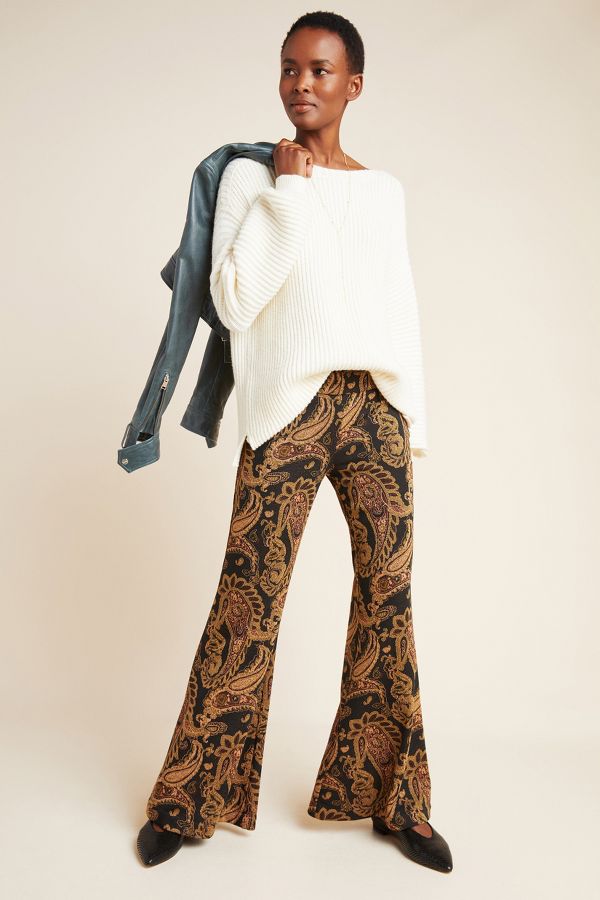 , these would be fabulous dressed up with a velvet blazer!
You can even use any plaid pants you happen to have
plaid is great to dress up for a festive look.  Wear these pants with a velvet top to dress them up enough for a holiday party!
There are lots of great pieces out there.  I only highlighted a few looks.  A great way to get outfit ideas is to look at styled outfits on different websites, Nordstrom and Banana Republic actually have styled outfits for different occasions.  I love to copy the BR ones especially for ideas for travel outfits.  But Ann Taylor and J. Crew have different shops and Anthropologie has different collections featured.  Check out each website, you can learn lots.
Do you look into your closet and wonder what you are going to wear to that holiday party? Or do you need something special but don't know where or how to shop for it? Right now I am booking styling appointments until Dec 1, there are only a few spots left so email me soon if you want them, so book soon if you need a holiday appointment! Email me at Suethefashionista.com if you want a styling appointment. 
Until next time…