Every year after October blows by, we are suddenly thrust into the beginning of the holiday season.  Well this year, the final fall trend we are going to look at can be either a fall or holiday trend. So we will use it as our bridge to take us from fall into holiday.
Because Fall 2019 is a season of more is more, this new Shiny fabric trend makes sense.  It used to be that we only wore shiny fabrics from Chirstmas to New Years or maybe for a formal wedding.  But Shine has become mainstream, now we can wear whenever for whatever.  So where do we start?
You can do things over the top with shine, yes even a woman in her 40's and 50's can do an over the top shine look.  But it has to be done in certain ways.  The first way is to pick one piece of shine for your outfit and make it stand out.
If you did one piece, like your puffer jacket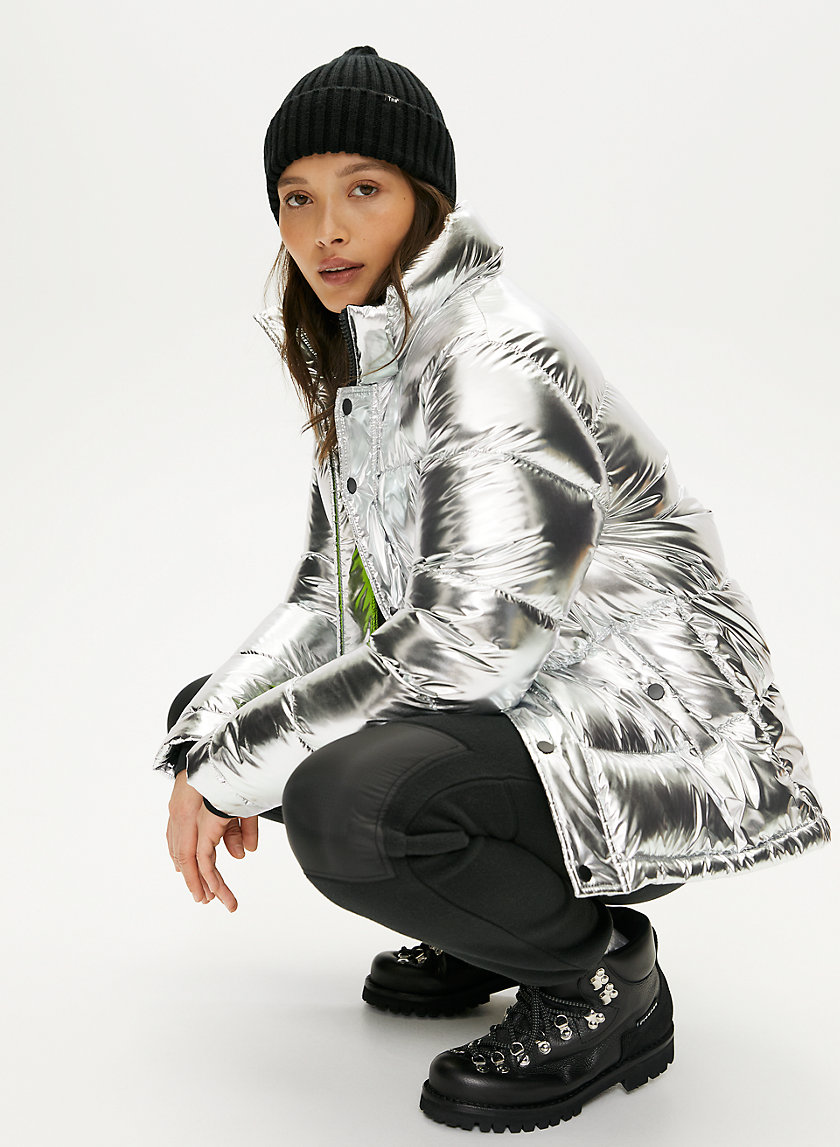 and no puffer is better than the tna Super Puff by Aritzia, it could make a statement for you all season long.  You wouldn't need another piece.  Or you could do the same with one piece of clothing.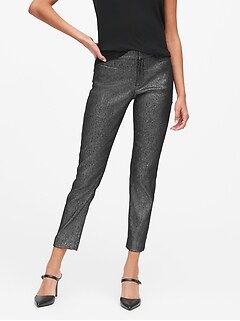 You could do the Modern Sloan fit Metallic plaid pants from Banana Republic and marry shine with plaid.  You wouldn't need to wear any other shiny piece. The same could work with a dress,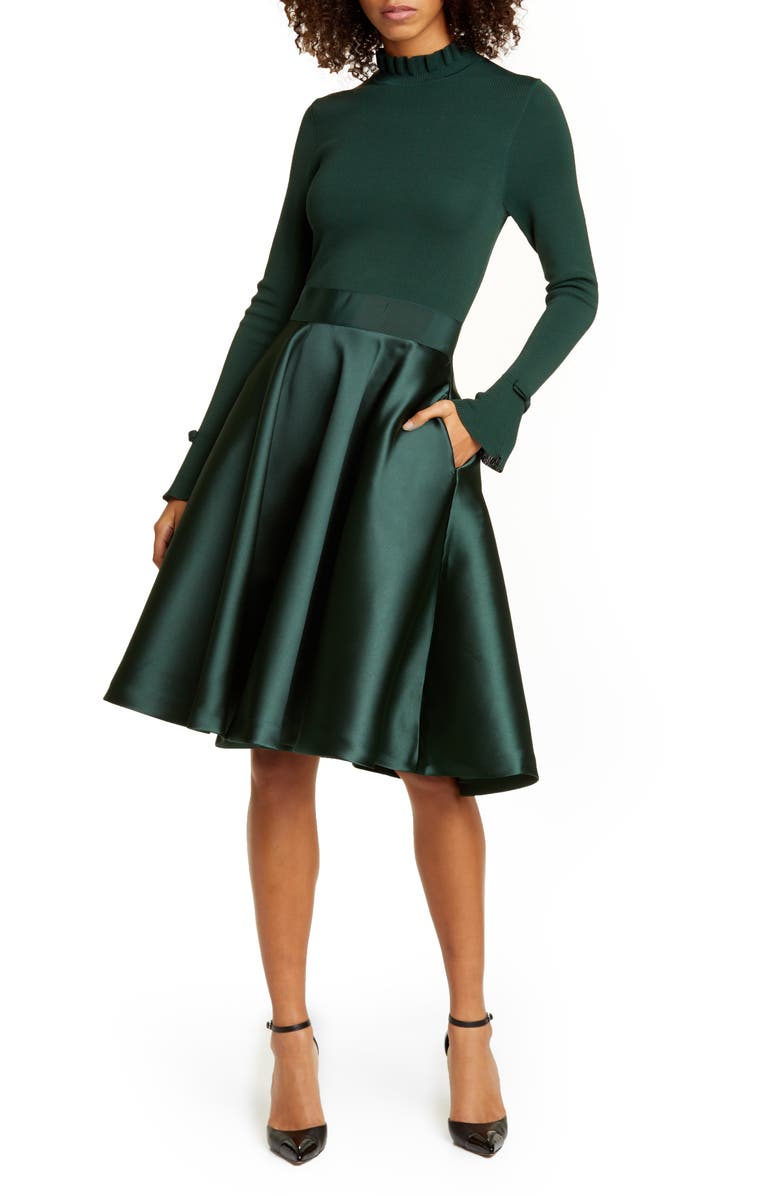 this is the Zadi long sleeve dress by Ted Baker London.
Or you can take your Shine and make it an everyday thing.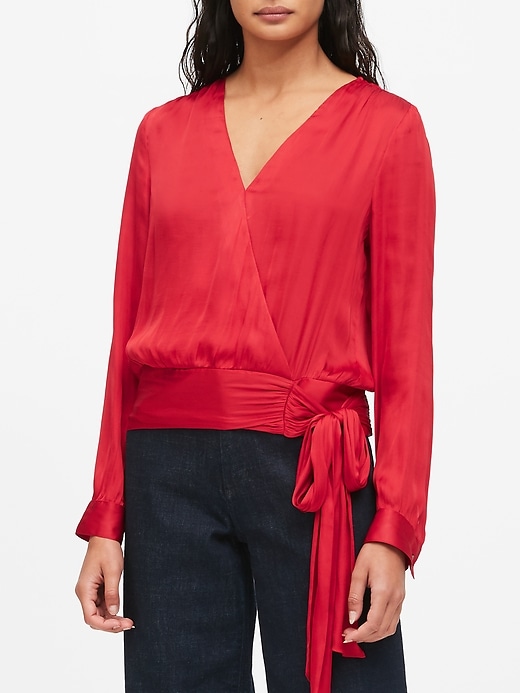 Try a subtle shine in a top that you can wear for work, out in the evening or with your jeans.  This is the Soft Satin Puff Sleeve top from Banana Republic and it comes in 5 colors that are all great to wear into the festive season. Or try a top like this Bristol Blouse from Anthropologie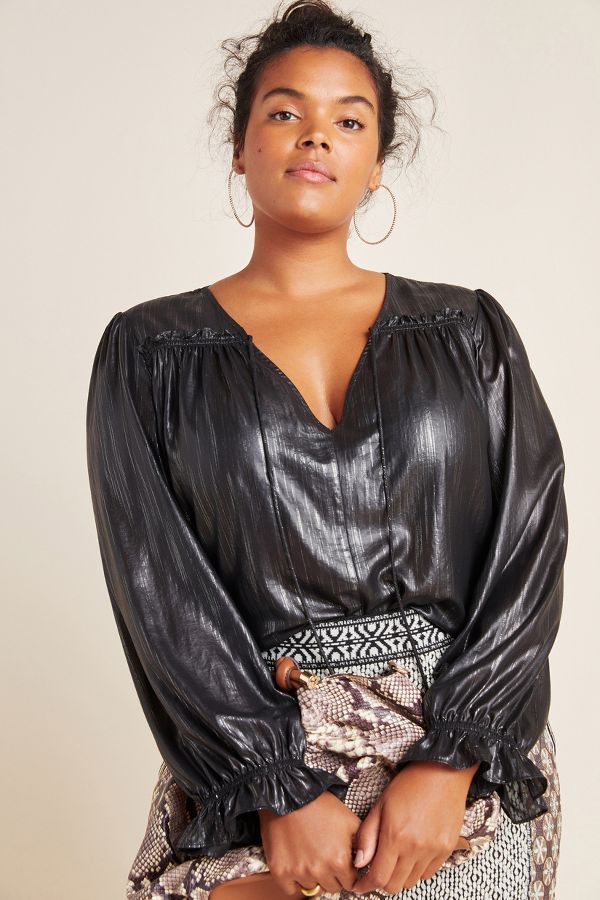 it comes in Regular, Petite and Plus so it will work for everyone and even though they call this color black, it's more like a gun metal color that you could elevate for a holiday party or wear with denim and boots on the weekends. And you can do Shine on the bottom too, elevate your work look with a pair of pants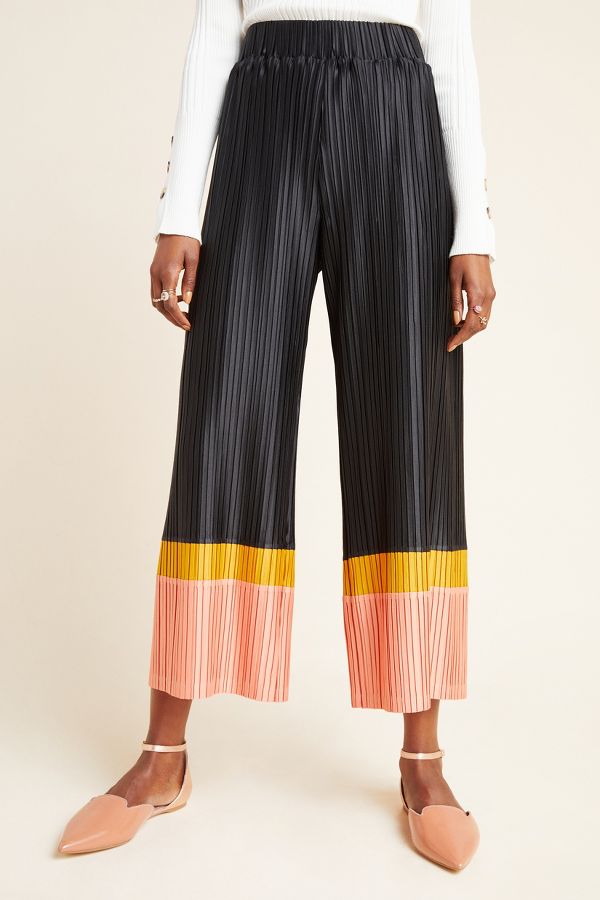 with cute flats and tuck in a long sleeve t-shirt.  These pants would be fantastic if your office has a creative vibe.  Or something that would be great for a weekend elevated look is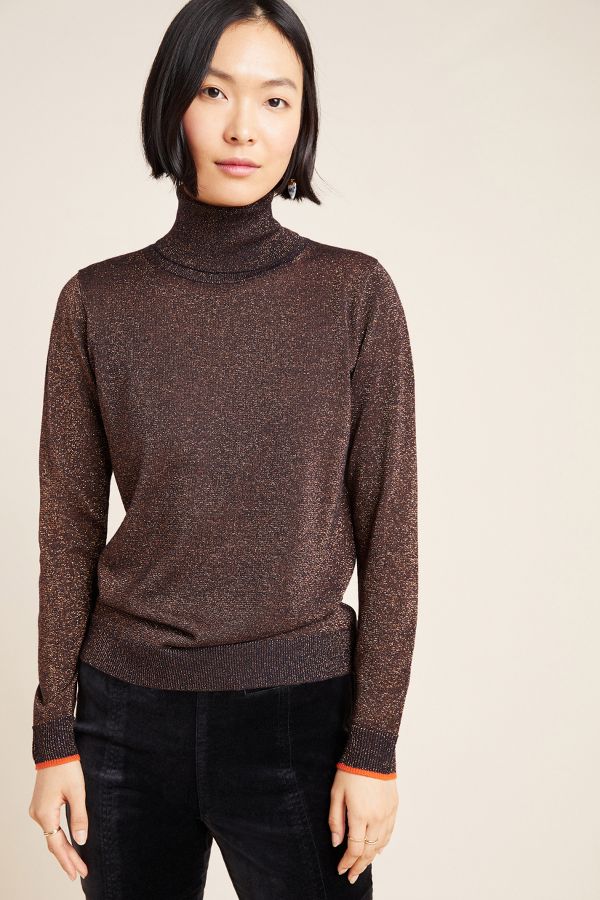 Anthro's Cobie shimmer turtleneck, this you could wear everywhere and would look fantastic with dark denim and brown boots.
It is an easy season to find lots of Shine where ever you look.  Banana Republic has tons of pieces.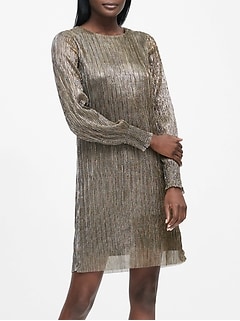 Try and Boatneck shift dress that can take you from office to evening.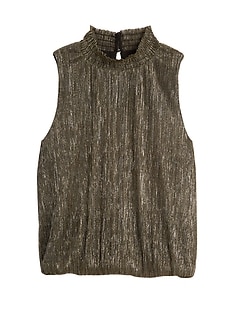 Pick a shimmery top to wear with everything. Or go back to one of my staples in my closet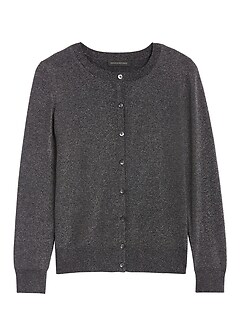 a great shimmery cardigan. Or try the cardigan in an unexpected shimmer color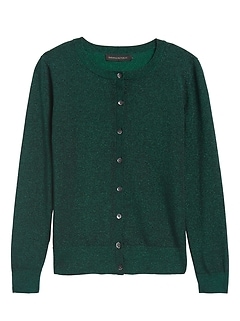 . And add underneath pieces to these to make a chic sweater set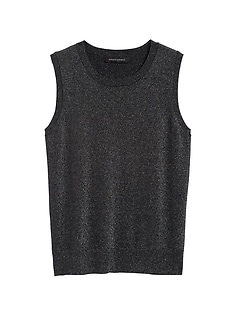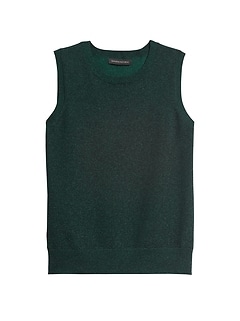 .                                             You could even do a cotton turtleneck with a shimmer stripe,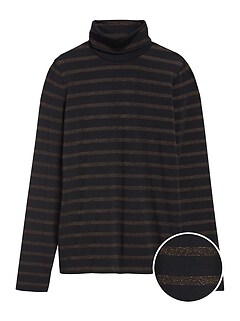 which would nod to the trend without actually having to wear it.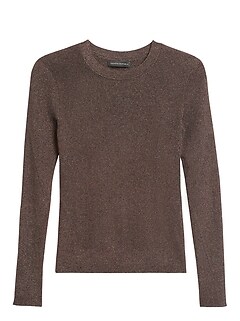 And you can do a basic sweater in a metallic that comes in this warm shade or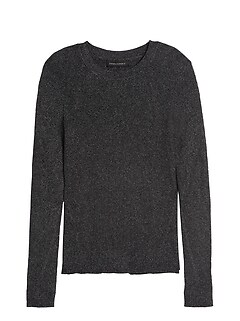 a gun metal color too!
You can visit Anthro and find lots of shine too!  Alot of their shine comes from sequins which we will talk about in another holiday blog, but they have some great items that you could keep in your closets like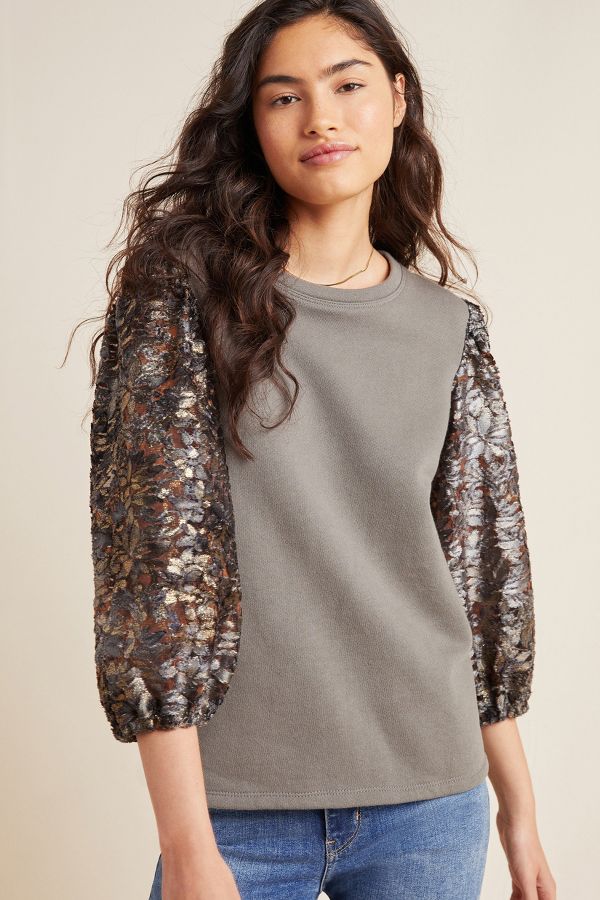 this Lace Sleeved sweatshirt.  Think how many times your are going out for a casual dinner but just want to elevate your jeans a bit, this top will do exactly that!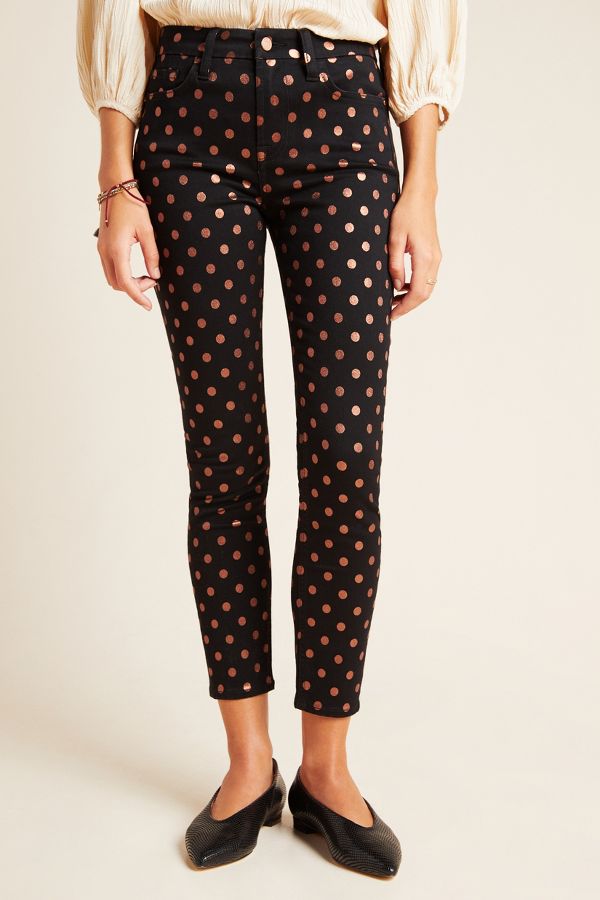 If you are a jeans person and have been looking for a pair of jeans you can wear out, try these by 7 For All Mankind at Anthro, they have a shimmer dot and are perfectly high rised.
You can even wear certain fabrics that have Shine.  Look at the lace on the sweatshirt above, that has shine.  Or try a velvet top with Shine.
Anthro has the Katerina Button down top that comes in 4 colors and all have a great shine to them.  This way if you don't want a lot of shine but love velvet (who doesn't?) you can get the look without actually wearing it.
One last way you can wear Shine without actually wearing Shine is to use leather or faux leather.  Ann Taylor has some great faux leather,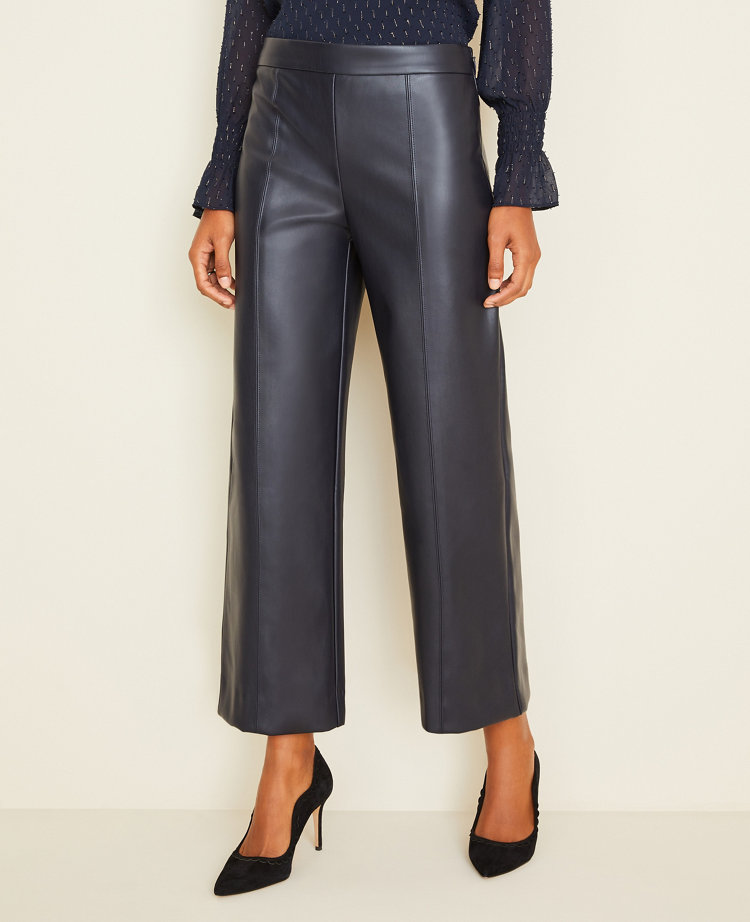 these faux leather wide leg pants can go to work, out for dinner of even wear them casually with a flat bootie.  A great leather or faux leather jacket or coat can do the same thing.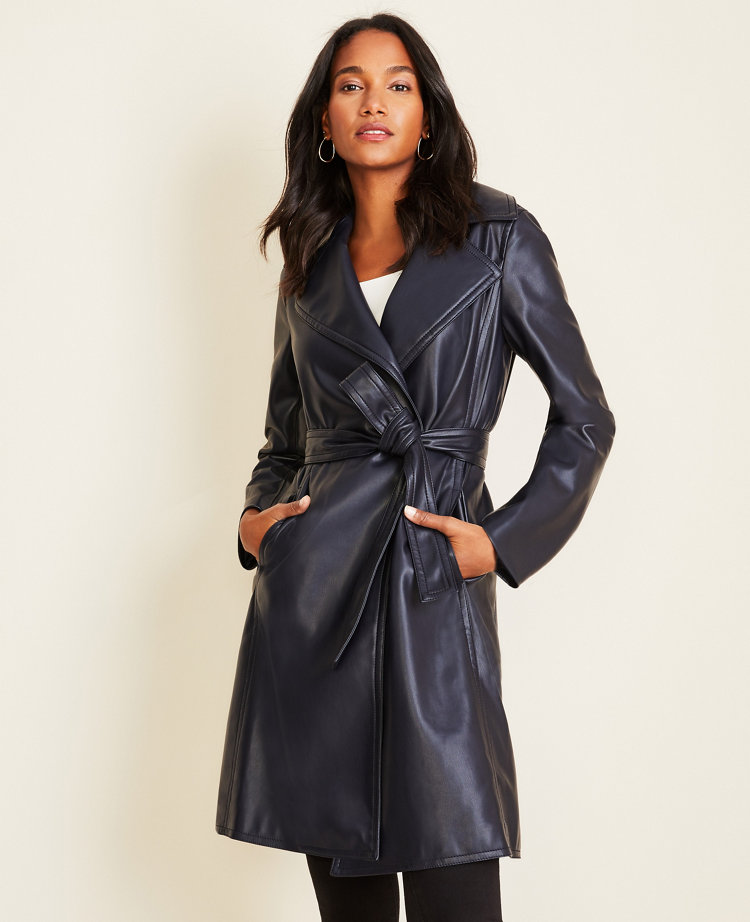 Try adding a look like a faux leather trench, it's something you could wear all the time and it adds a bit of Shine to the everyday.
And finally my favorite way to add shine to your look is to buy one of the new midi slip skirts in a fabric with a Shine to it.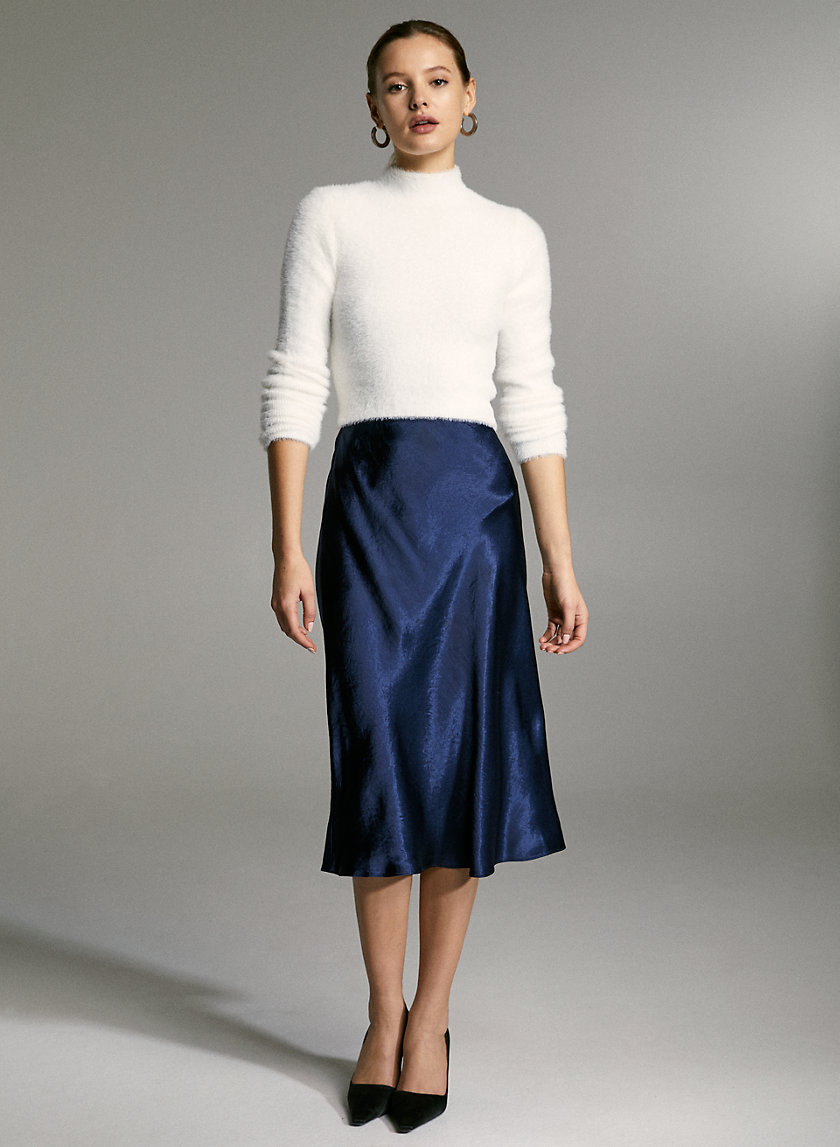 This is the Babaton Slip Skirt from Aritzia but you can find them everywhere.  They come in all colors and fabrics and this would be a very easy way to add shine to your wardrobe.
But Shine isn't exclusive to clothing.  You can add shine in your accessories and shoes instead.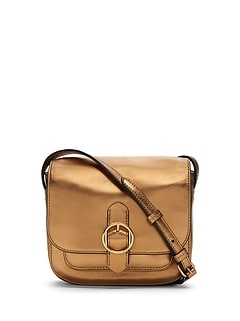 This mini saddlebag from BR in gold or blue would be wearable all year.  It would add shine very subtly.  It's super easy to add shine in your shoes,  just pick a pair of patent
mary janes from Anthro with a jewelled strap. Or how about a pair of gold tone loafers from Franco Sarto
you can find those at Anthro too!  And for those of you who love booties how about
these silver Chelsea boots for a casual look or take it up a notch with
these golden kitten heel ankle boots.  All of the shoes above can be found at Anthro online.
And of course you can always let your jewellery make your shiny statement.
J. Crew has tons of shiny earrings, necklaces and bracelets.  I am not going to go into detail about jewellery and especially not into the hair jewellery detail (very big especially for holiday) because we are going to have a guest blog later this month from Jewellery expert Shoshana Lewis and she will tell you everything you need to know!
I purposely stayed away talking about velvet and sequins and party clothes because we will be talking about them in upcoming blogs.
Do you need help navigating what your holiday wardrobe should look like or do you have a big holiday party or event you just don't know what to wear.  Well, I can help with that! I am booking appointments up until the 2nd week of December so just email me at Suethefashionista@gmail.com to book a styling appointment! If you book before November 11 I can give you a special holiday discount on your styling, 2 hours for the price of 1!! So book soon if you want this deal!
Also if you haven't been to the Queen and Grace Trunk show, you will want to get there! It's only on until Thursday Nov 7 at 4305 Dunbar St. in Vancouver, that's 27th Ave and Dunbar street.  Check it out, they have great cashmere, gifts and jewellery!
Until next time…