Everyone needs a great coat or jacket to get them through the winter.  If you live further south you may not need a heavy down or faux fur coat, you can probably wear coats and jackets that are just fun instead of fun and warm.
Probably the best place and best value for purchasing a classic winter coat is Aritzia. And everyone needs one classic coat in their wardrobe.  They are an original Canadian manufacturer but have stores all over North America.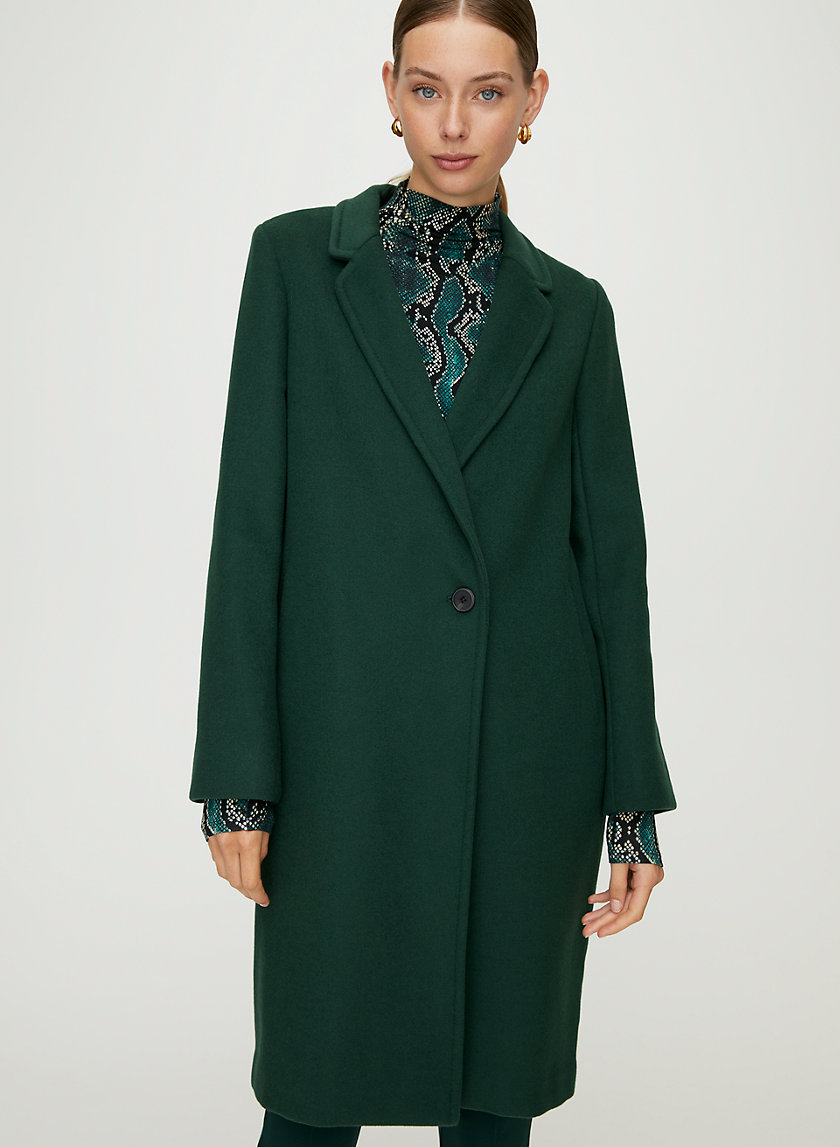 Their Babaton Steadman Coat is probably the best classic coat out there.  It comes in 13 colors and if you do a classic color like Black or Grey it can last you for years.  It is also the perfect coat to do head to toe color with,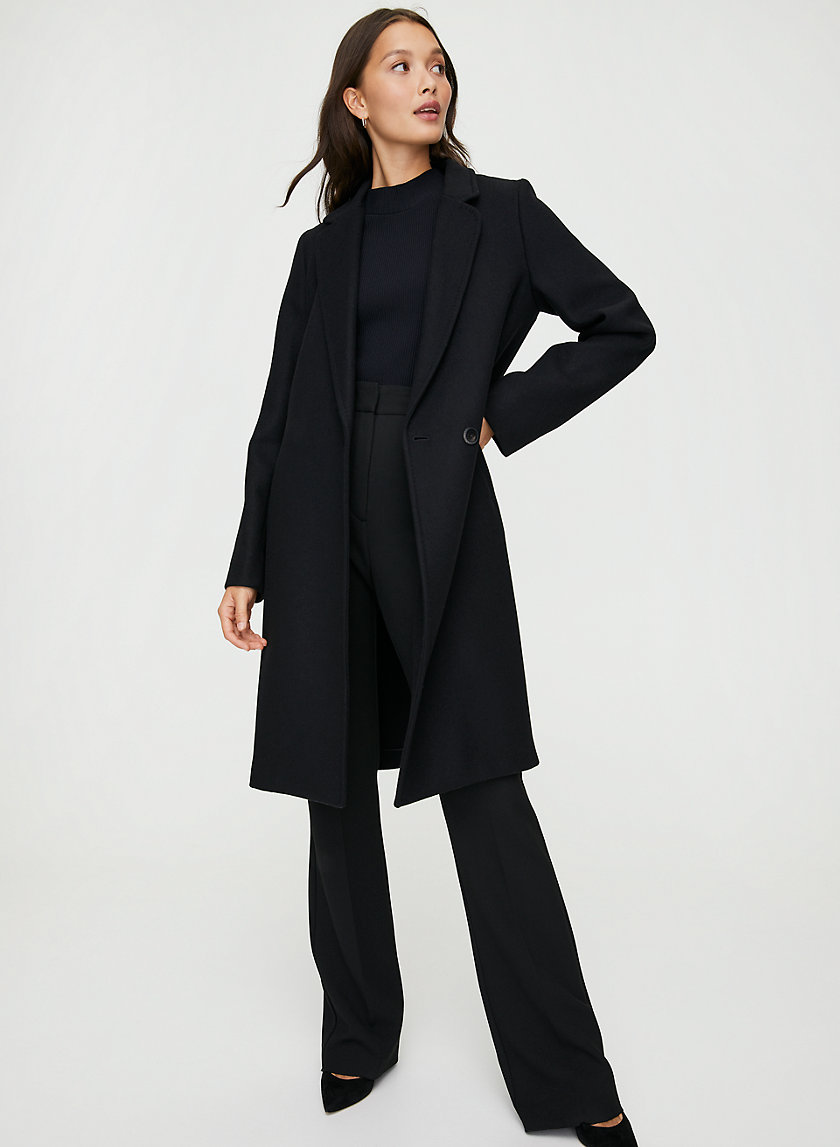 which is one of this Fall's biggest trends and certainly a very coat friendly one.  Another great classic coat style you can find at Aritzia is the Babaton Connor Wool coat,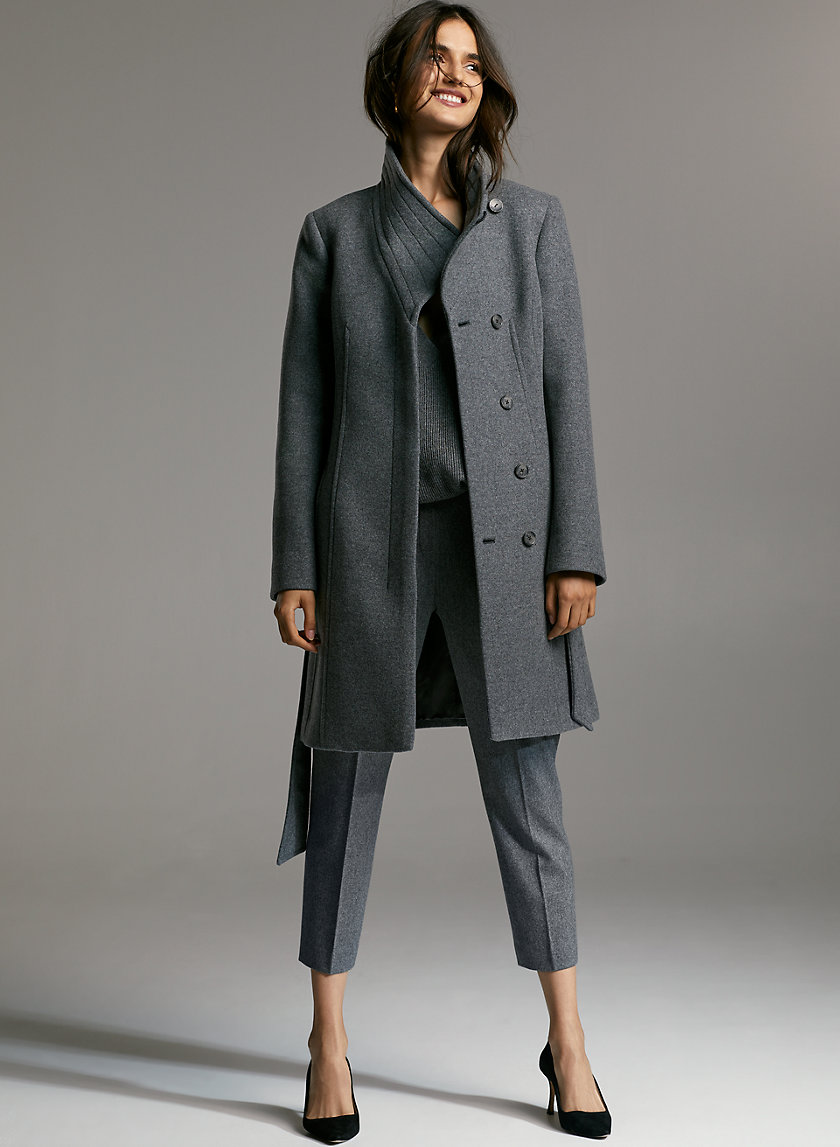 it is a mid length, cocoon like coat.  You can wear it belted or not and it comes in 12 colors.  The last classic style from Aritzia I am going to talk about is the Babaton Slouch Wool coat,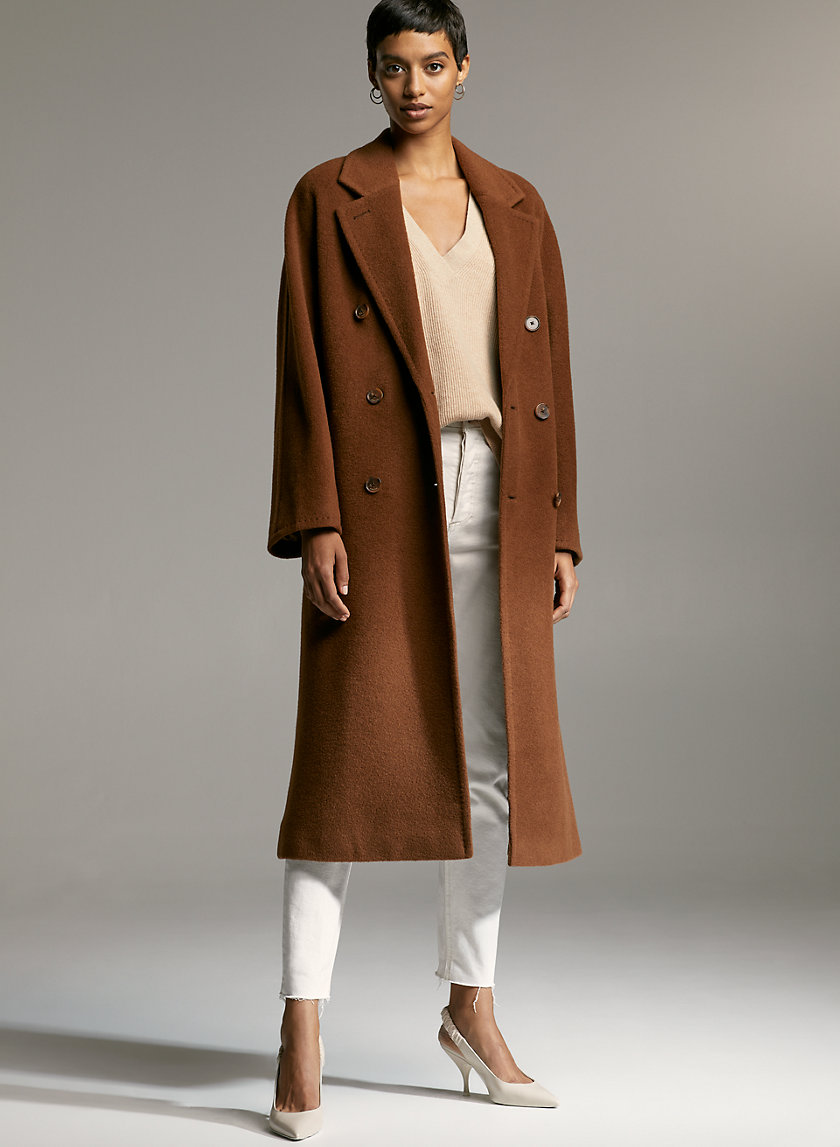 it's a great double breasted coat with a looser, more modern feel.  It comes in 3 colors and if you want something to wear over all your midi skirts and oversize slouchy sweaters this is the classic coat for you.  The other great thing about these 3 classic styles is that you can belt them or wear a plaid or patterned shawl around them to make them look more on trend if you want to.
Before we move on to other trends. Let's talk about a huge trend in classic coats for fall and that is to do a Plaid Pattern in a classic style coat.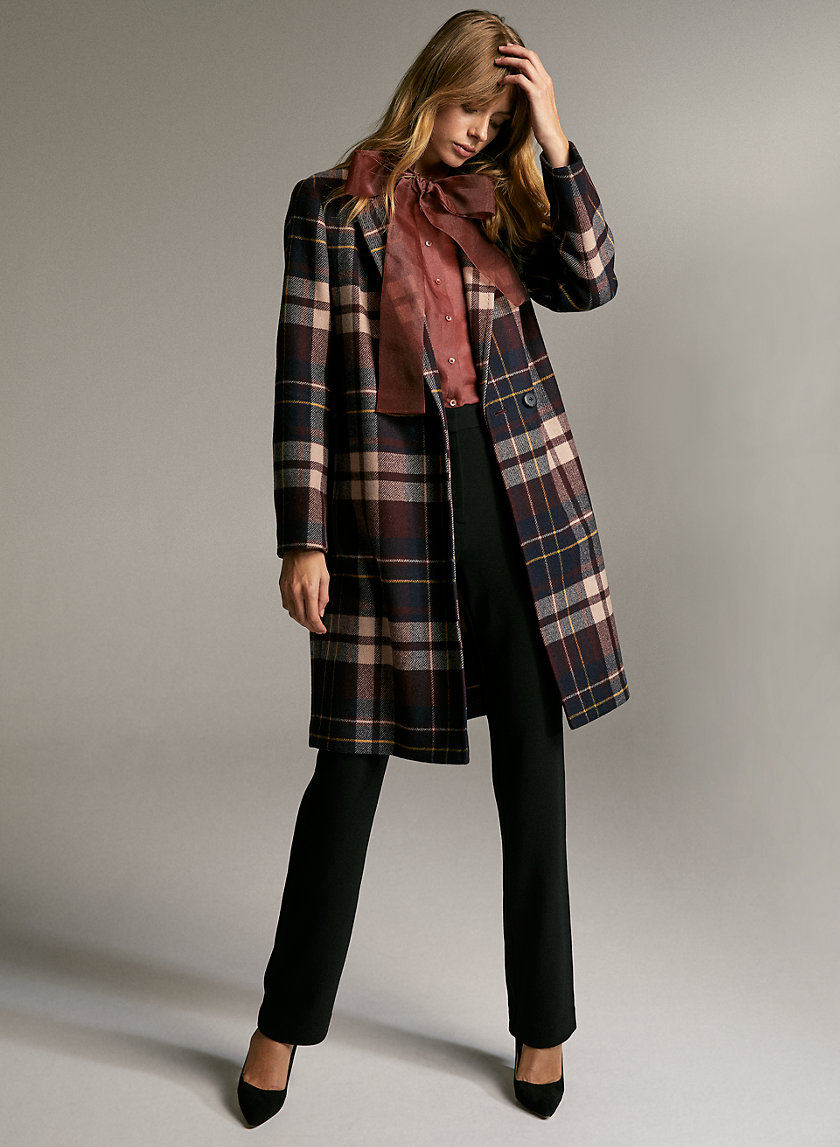 The same classic Stedman coat above comes in a great plaid.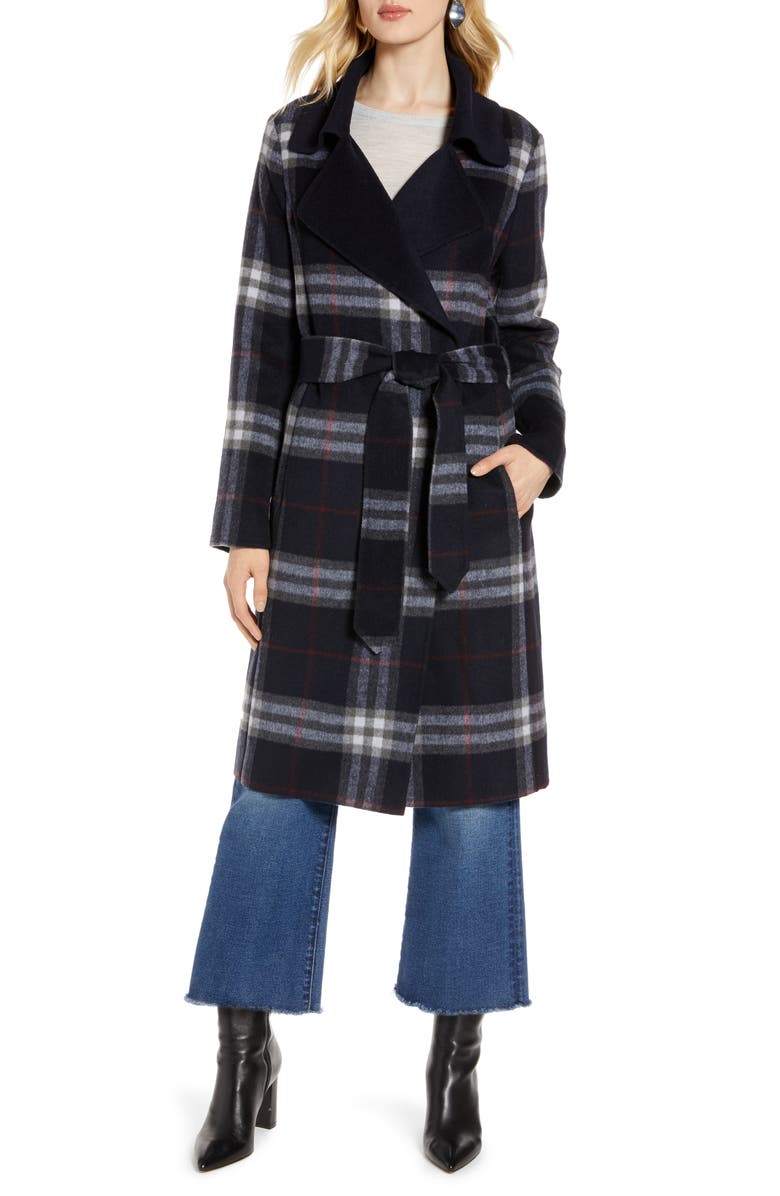 The wrap coat trend from last year is still important but how about trying that in a plaid? Halogen at Nordstrom has this great belted coat.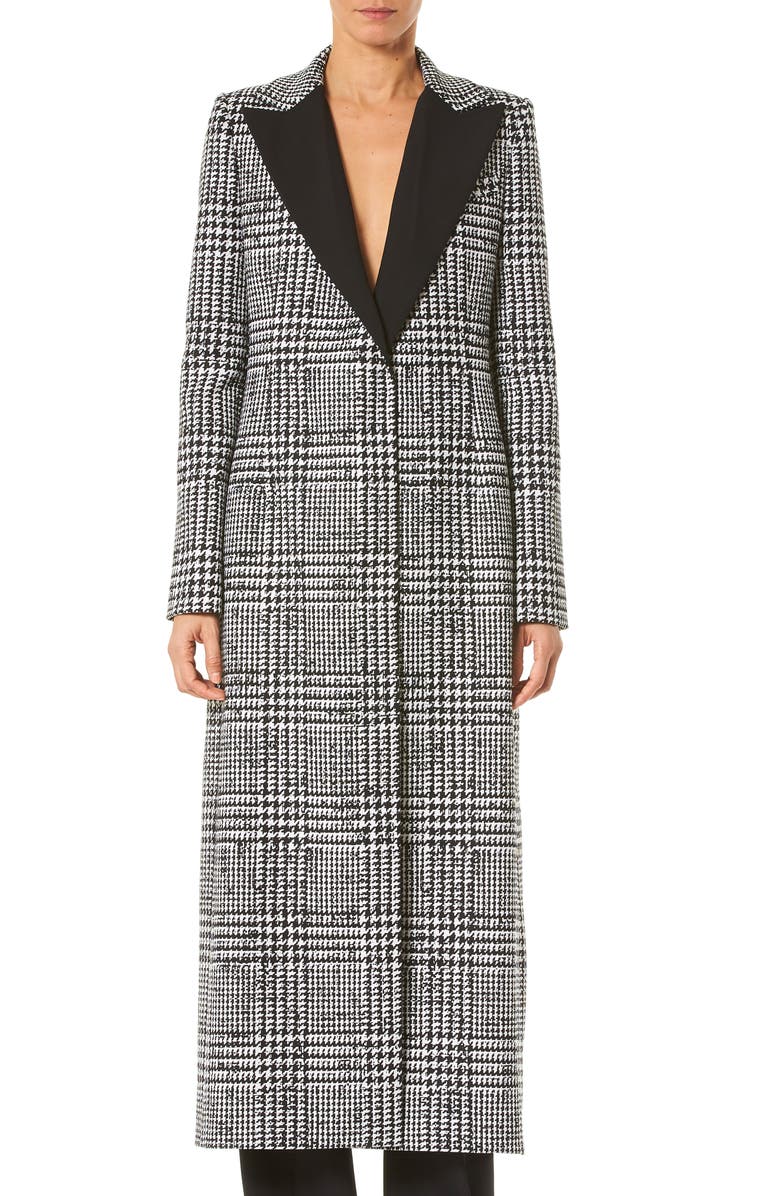 Or do a very serious side of plaid and wear a great Glen Check Plaid by Carolina Herrera from Nordstrom. And of course Banana Republic has tons of coats including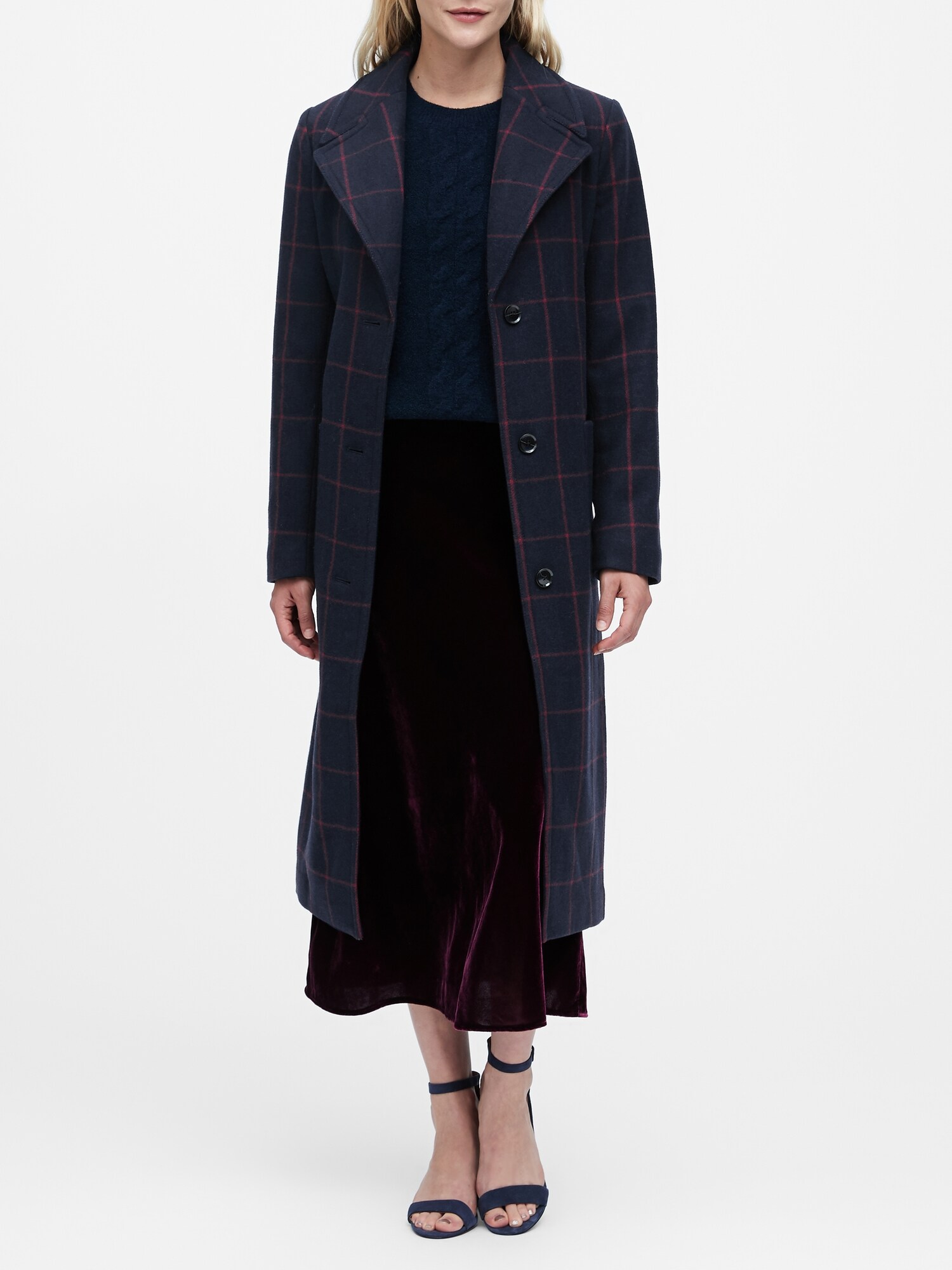 this Plaid Italian Melton Long coat, again great with all the longer skirts this fall and remember BR is almost always on sale.
But there is so much more to Fall 2019 outerwear than just the classics. We talked about it a bit briefly in our Utility trend, sherpa and quilted coats are very on trend this winter. If you like a fairly classic style of coat, that covers your hips there is a sherpa coat for you.
J. Crew's Teddy Sherpa Top coat comes in 4 on trend colors and will work as a casual topper for you this winter.  A lot of women who wear this trend opt for a more casual style of coat as well. Aritzia has their Wilfed Free Teddy Jacket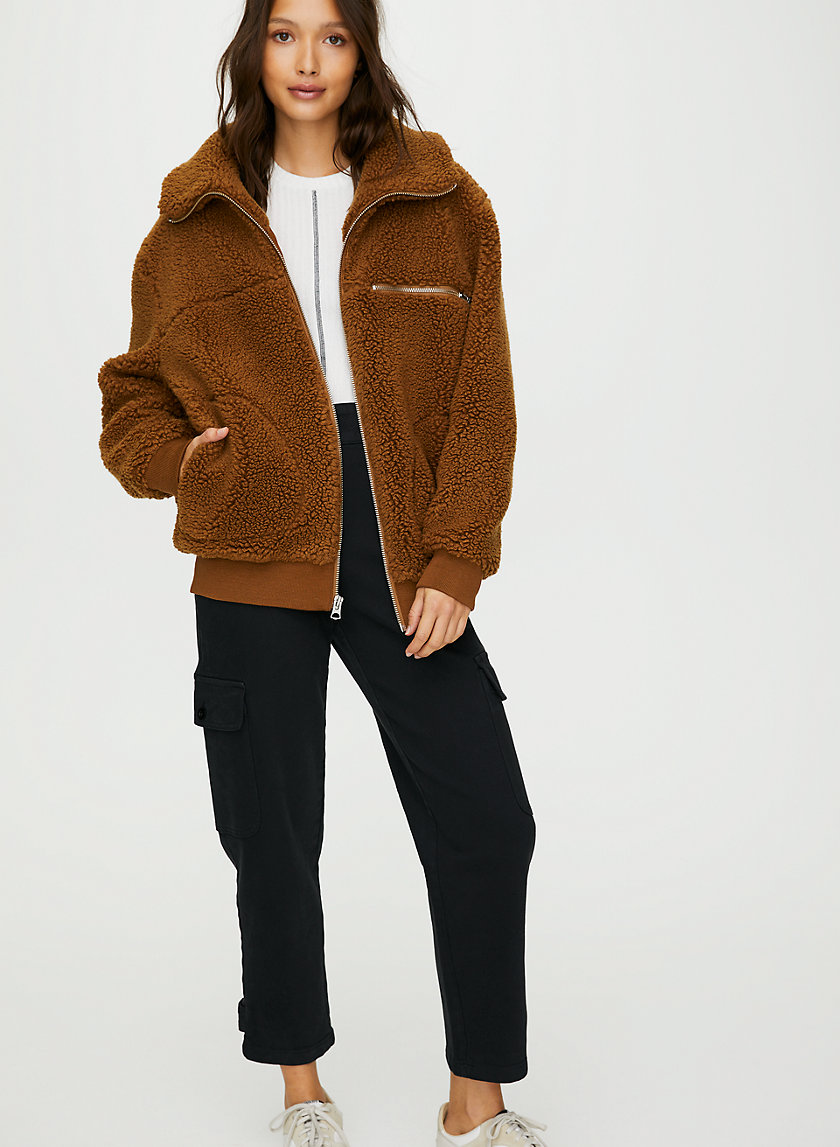 in 5 wonderful sherpa colors and can hit every casual need of yours.  If you love sherpa take a look at both of these styles and all the colors.
The other huge casual trend in coats is still the puffer.  Quilting is huge this season and the puffer jacket fits right into that trend. 
I love this Quilted Puffer Jacket from J. Crew.  It comes in one of their Liberty Floral trademarked patterns and has prima loft, which means it's light weight but very warm. It's a great way for you puffer to make a statement.
Have fun if you are buying a new puffer jacket this fall, Anthropologie has some great whimical styles. This is their Safa Snake print Puffer Jacket.  Animal prints are huge so if you can wear an animal print in your puffer why not!  And if you want to stick with the basic puffer Aritzia has you covered again.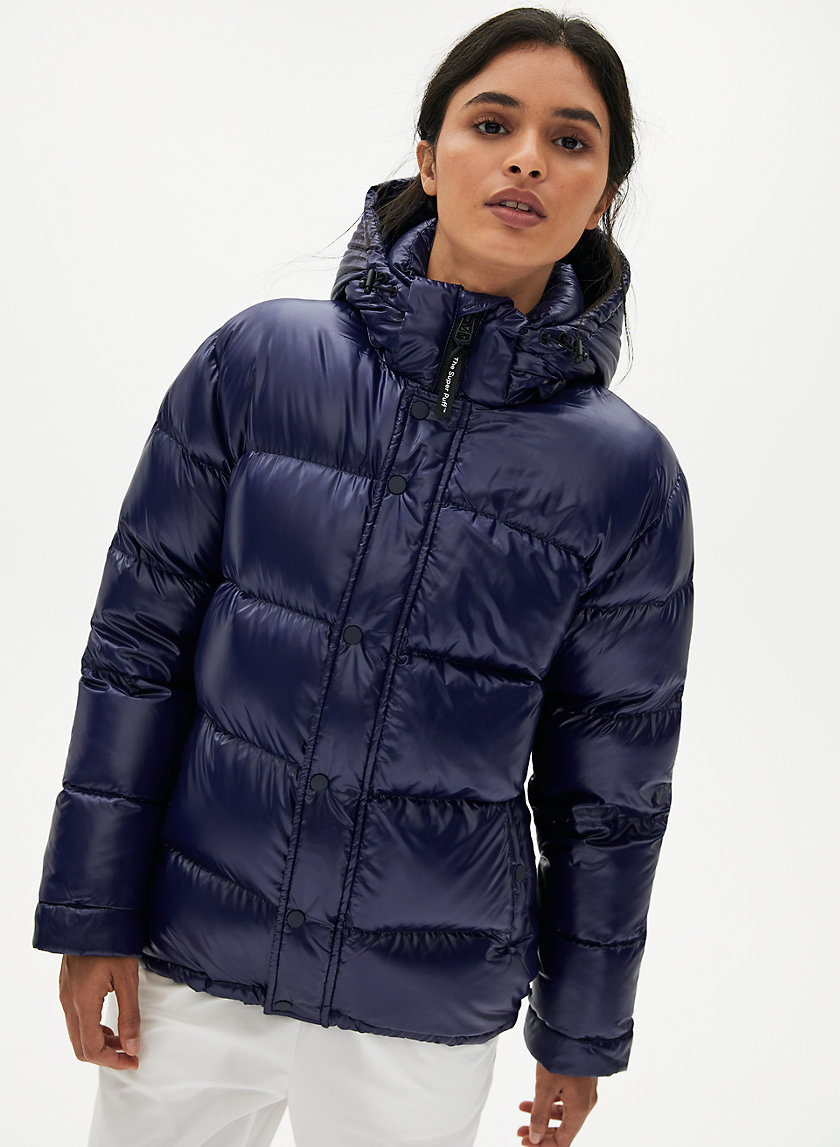 Their Super Puff coat comes in a zillion colors and finishes that you can find the one that speaks directly to you.  It will keep you warm and dry and looking fabulous!
Faux Fur is another huge trend in outerwear.  And you can do it a lot of different ways. I have a classic style faux fur coat in Black I pull out every winter when it gets cold.  But this year if you are looking for faux fur do it in a fun color, print or pattern. Purple is the new on trend color this fall, so why not do a faux fur in a deep plum?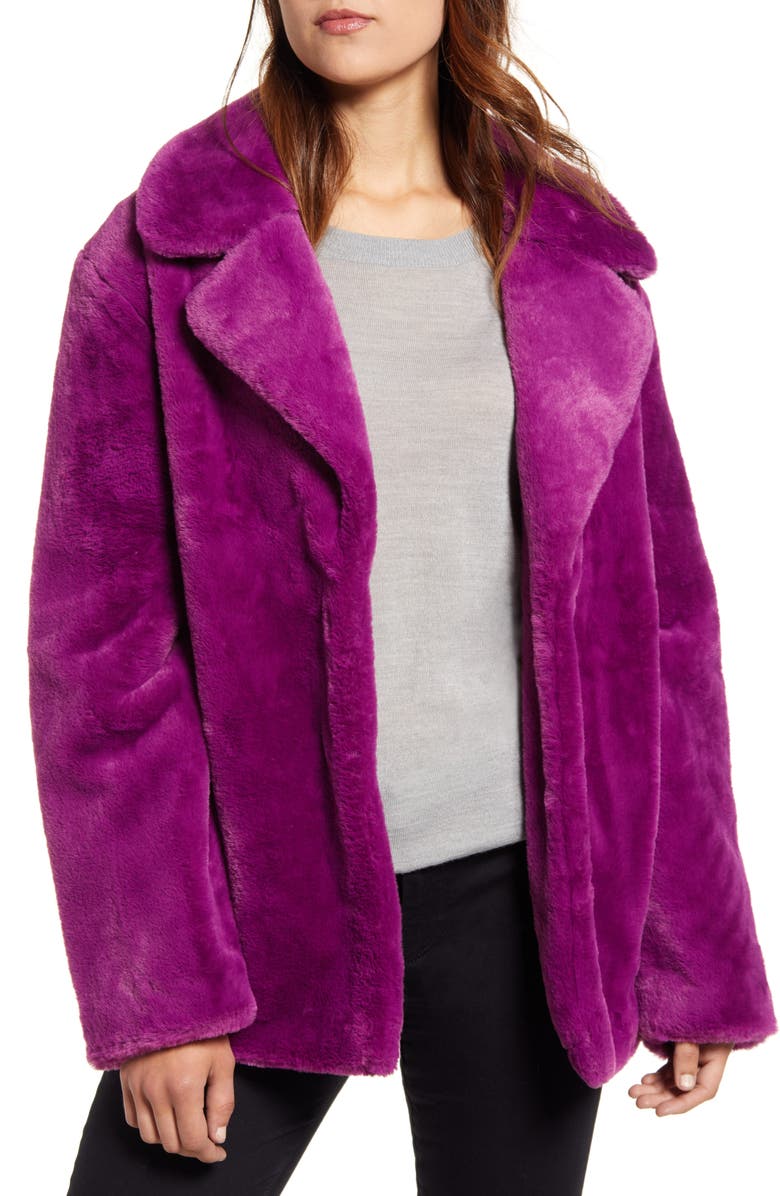 Halogen at Nordstrom's faux fur coat comes in great colors like this plum and yellow or do it in a leopard print.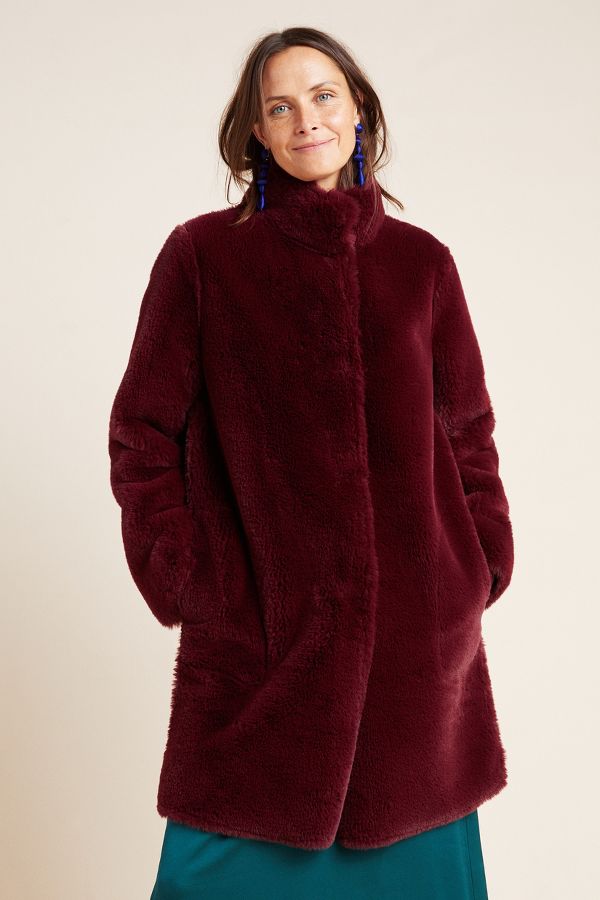 Anthro has the Mina Faux Fur coat by Graham and Spense in a wonderful Burgundy.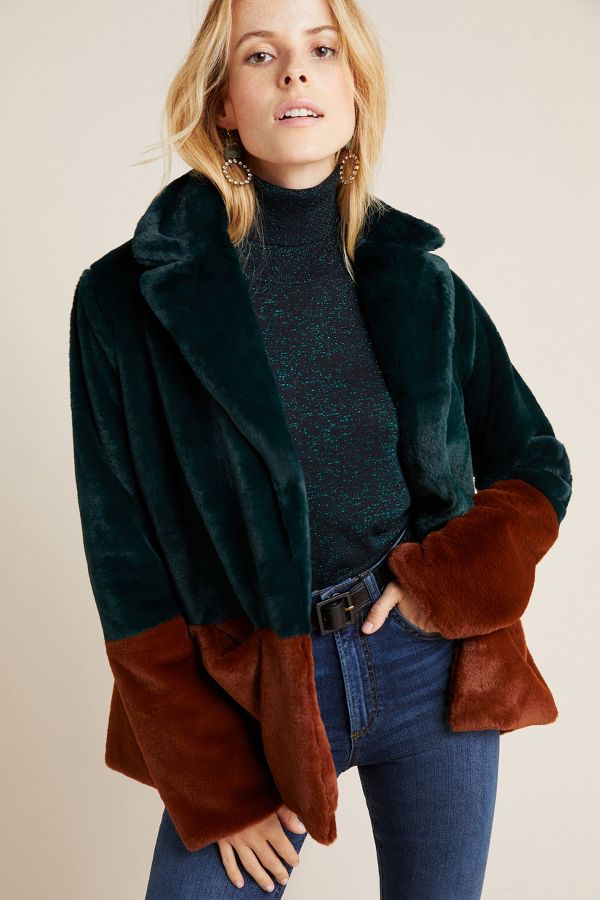 Or you can do a color block faux fur also from Anthro combining two very on trend colors. Probably the biggest trend in faux fur is to wear an animal print in a faux fur.  You can find them almost everywhere.
Here is J. Crew's Leopard print faux fur coat. Or stick with the animal print trend in faux fur but try something a little newer than leopard.
Anthropologie has this great Zebra Faux fur Jacket by Sanctuary in a beautiful Green motif.  I love this idea for a casual, fun winter coat!
And of course no outerwear blog would be complete without talking about the Cape trend for Fall.  I am going to include Capes, Wraps and Ponchos altoghether.
Even though the Cape is the "it" trend in outerwear for fall, they are not that easy to find everywhere.   Most of the ones I found online were from designers,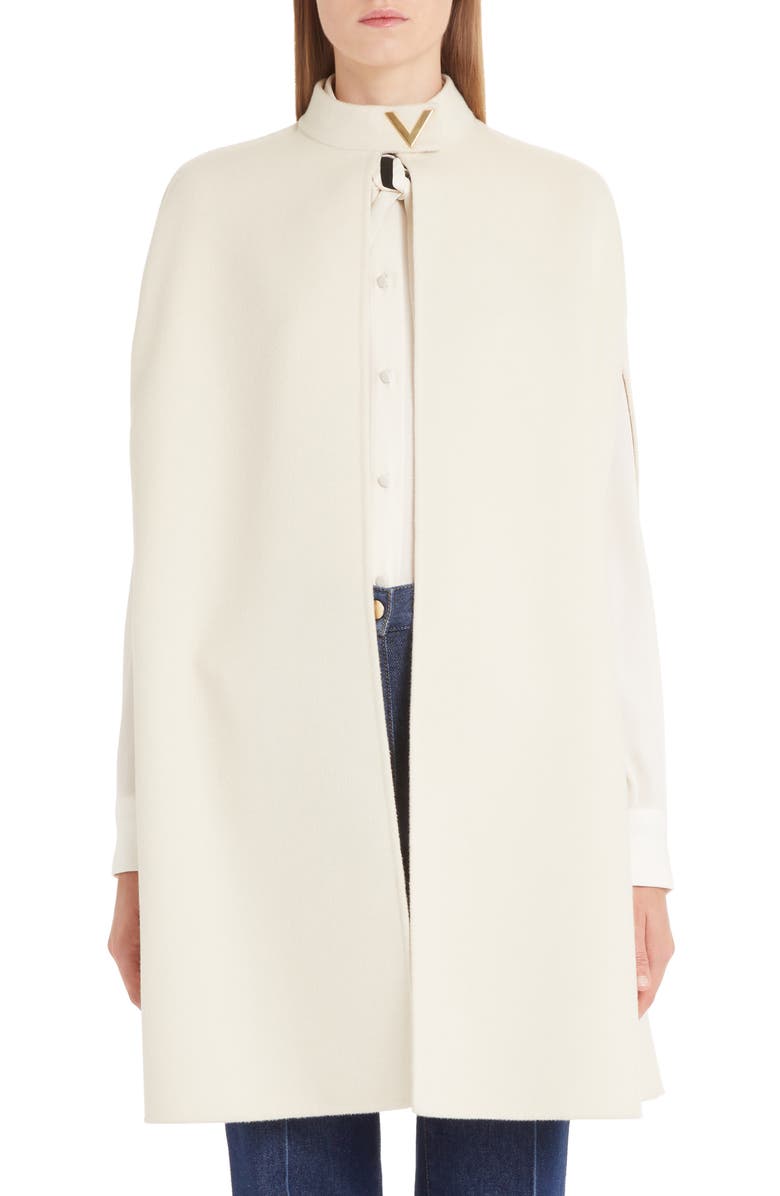 like Valentino's V-Detail Double Face Wool and Angora Rabbit Cape at Nordstrom.  If you want something more affordable then there are a couple at Anthropologie online that might work for you.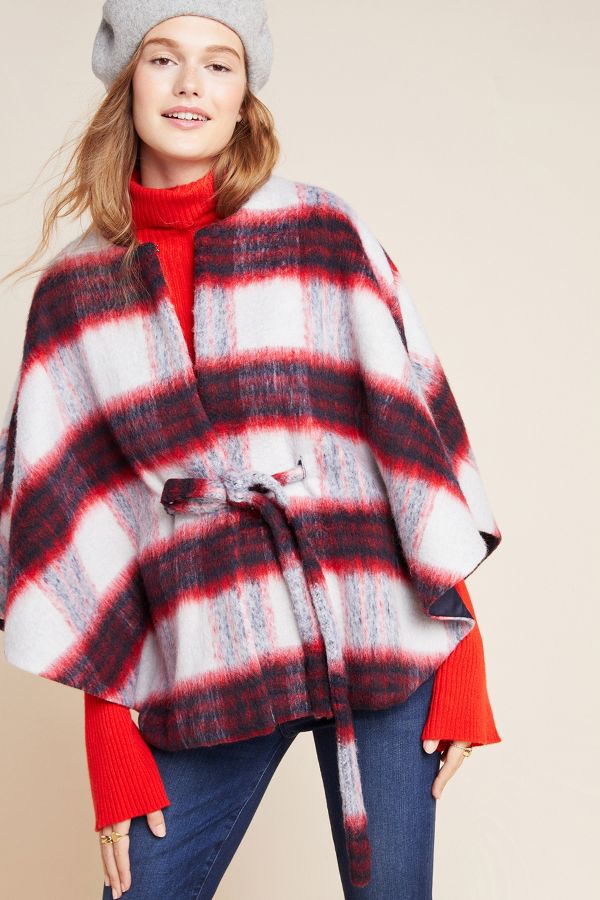 This Plaid Johanna Caplet is a fun, casual way to wear a cape.  Or try a solid one, I love this Bellamy Hooded Caplet!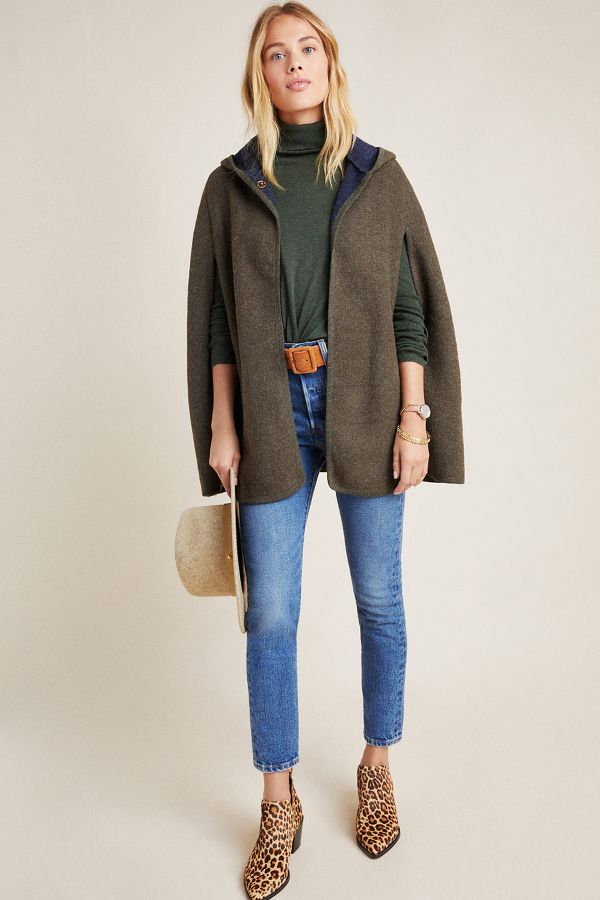 It comes in 3 great colors, Moss (shown), Black and Taupe.
The other way to wear this trend is to wear a poncho or wrap and belt it yourself. Banana Republic has some great color block and patterned Ponchos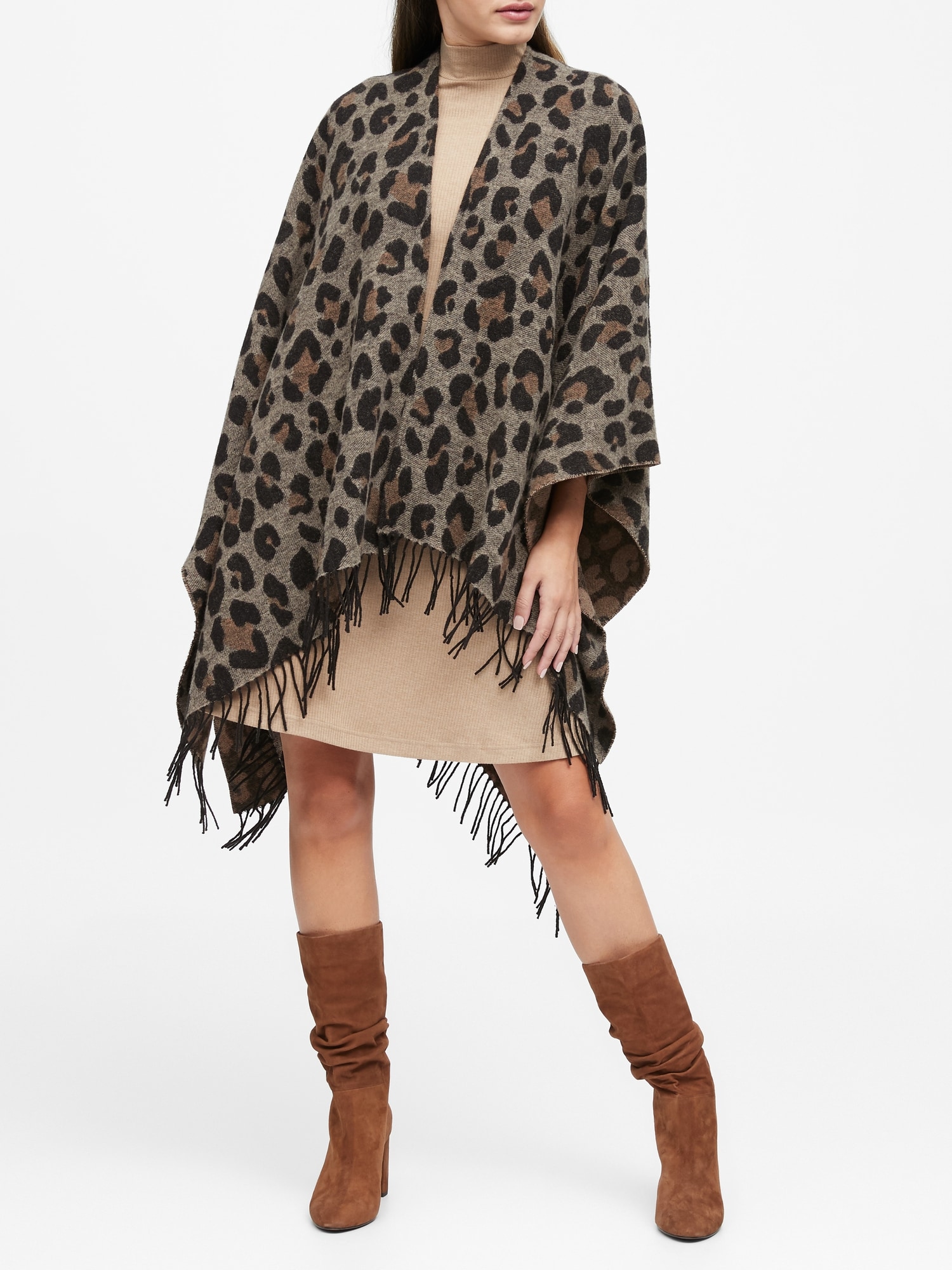 which you can either belt or attach something at the neck to hold both sides together.  Either way you accessorize it will make it look more like a cape if that is what you are looking to do.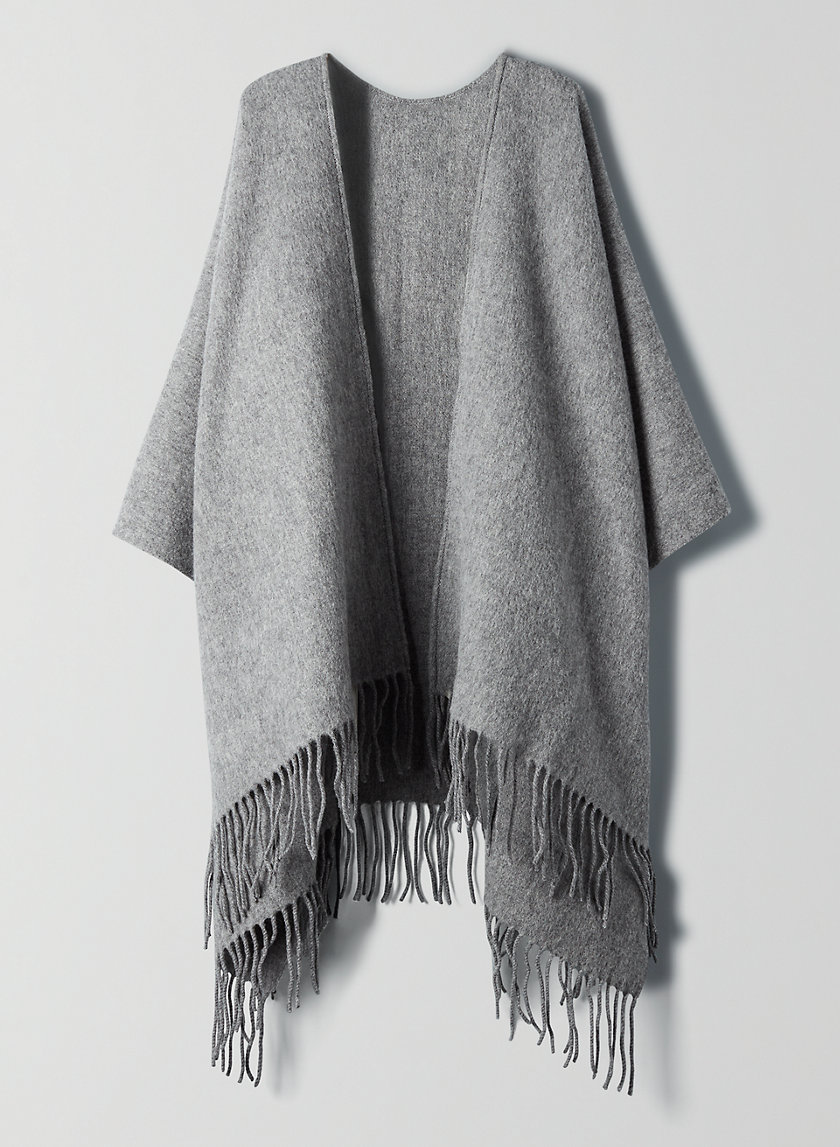 Or you can do a solid cape from Aritzia that can be belted or use a closure at the neck to acheive the same look.
Ponchos are a great option, especially to wear going into winter and coming out of it when the weather isn't that cold yet.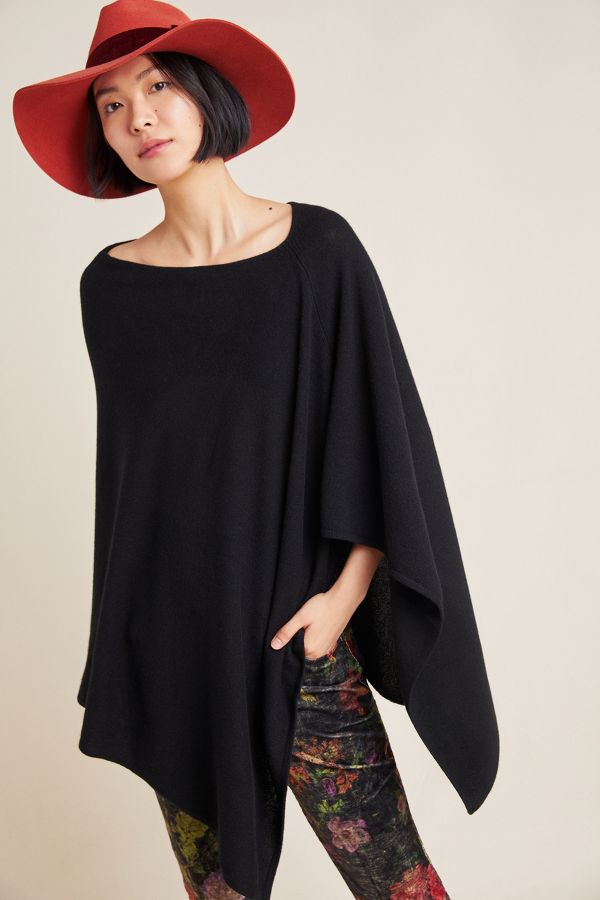 You can't go wrong with a classic one in a classic color from Anthro.  Or try one with a higher neck.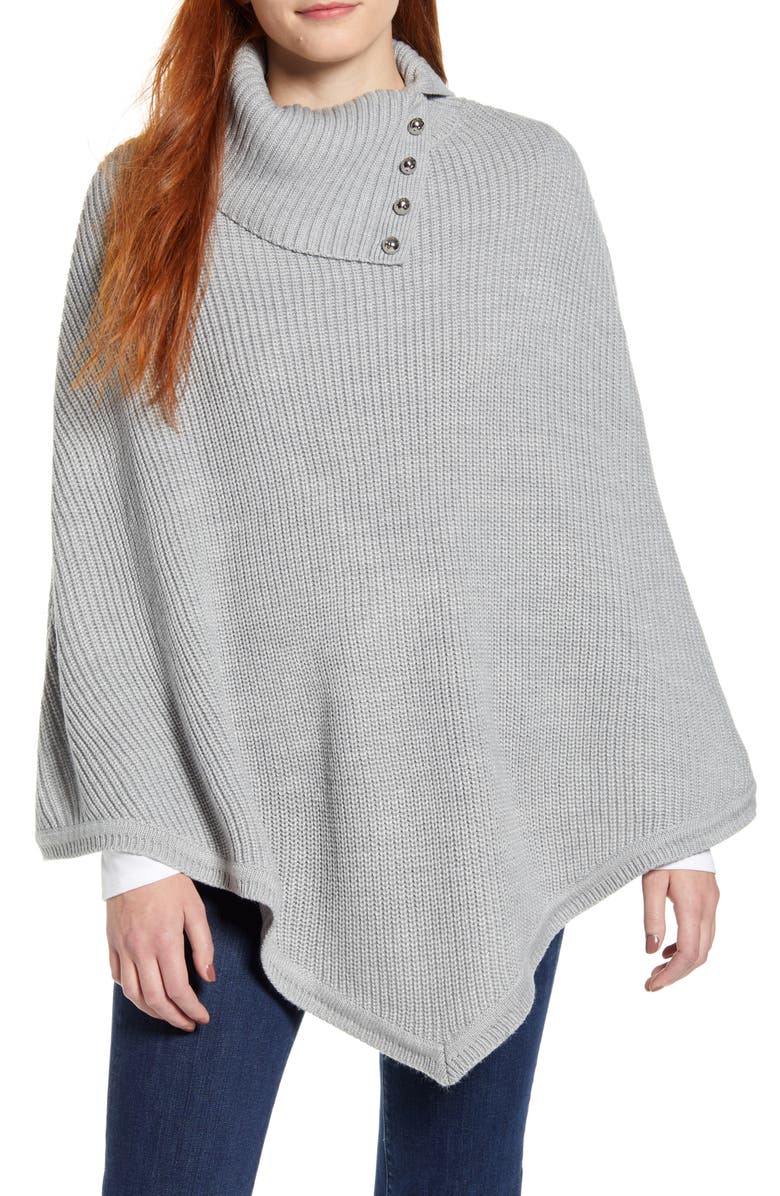 This one is from Michael Kors and it's at Nordstrom. My friends at Queen and Grace in Vancouver have some great poncho's and wraps.
They have some great everyday ones in tons of colors that you can wear different ways. You can reach them online at queenandgrace.com, they will ship all over Canada.  Or if you are in Vancouver they are having a Trunk Show November 1-8 at 4305 Dunbar St. (Dunbar and 27th) in Vancouver.  Not only do they have great ponchos, wraps and outerwear, they also have tons of accessories.  I highly recommend you check them out either online or in person.
If you feel you are missing a modern edge to your wardrobe or go into your closet and think you have absolutely nothing to wear then maybe it's time to book a styling appointment to get your wardrobe back on track. You can reach me to book at Suethefashionista@gmail.com.
Next week we will start off our holiday blogs with the last trend for fall and that is the Shine on Trend.  Glitz, Glam and shine is definitely what you want to wear for all your holiday events, so stay tuned.  Have a happy Halloween!
Until next time…