I am not a huge print person, but there are a few prints that are classic enough to never go out of style and work across your wardrobe year after year.  Fall 2019 is no exception. This Fall is full of exceptional prints and very creative ways to wear them.  These are the prints that everyone wants to have in their closets!
There are 3 main prints or patterns that are trending for Fall 2019.  Even though this fall is wide open with almost anything goes, the 3 main groups really do encompass most of them.  The trends are: Animal Print, Plaid and Florals.
Animal Print:
One of the best things about wearing animal print is that it can work across your wardrobe from edgy to classic.  There are different prints in this family too, if you are not a fan of leopard print you may love a snake skin print or a giraffe or zebra print.  Lots and lots to choose from and you don't have to spend a fortune to get the look.
I bought J. Crew's Tippi sweater in Leopard print last fall
and it has become my go to piece to wear with everything from jeans to skirts.  I don't believe it's available anymore but if you want a classic style of sweater maybe try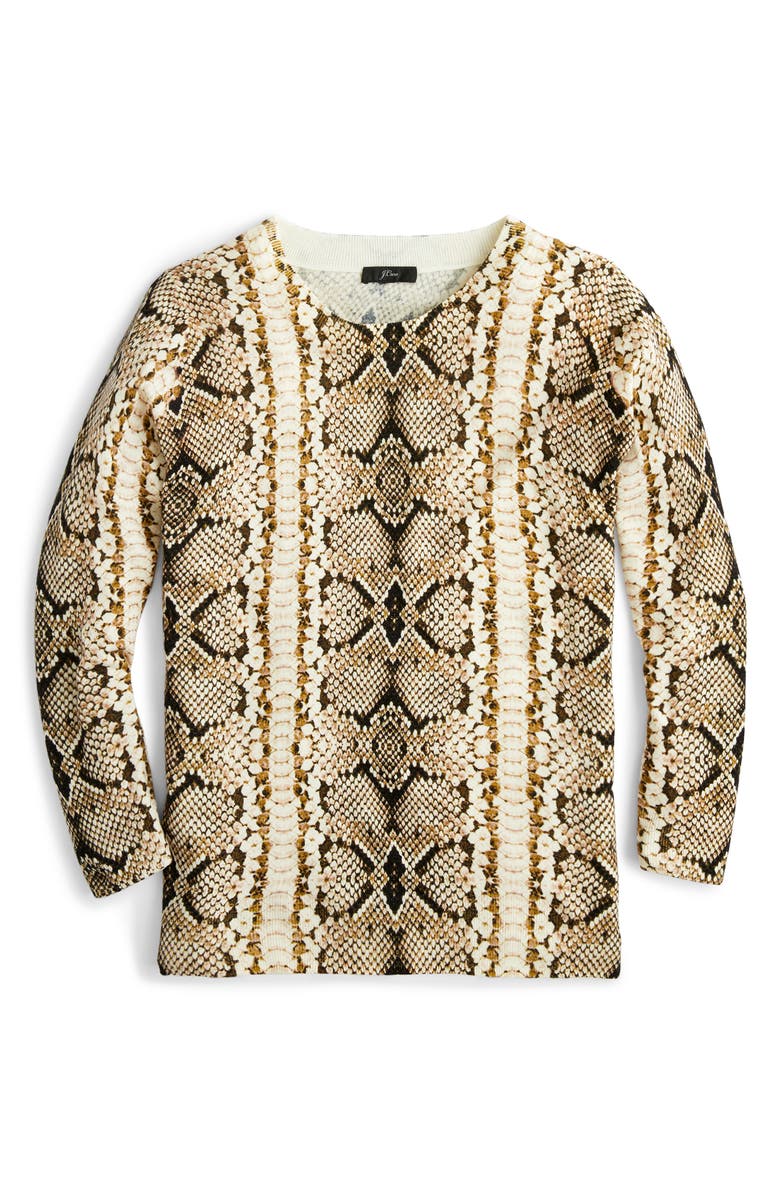 the same sweater in a snake print.  You can buy this year's version at Nordstrom. If you love leopard print but don't want a sweater maybe try a blouse.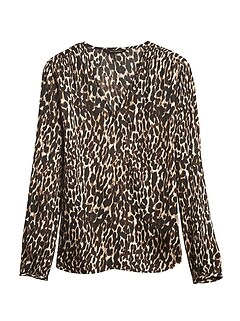 Banana Republic's soft satin smocked blouse comes in a great leopard print.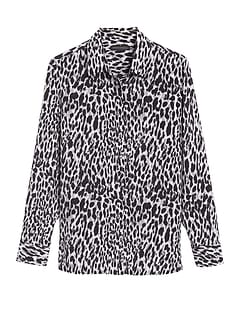 Or try their washable silk version in a black and white leopard print. Or forgo leopard completely and go for a giraffe print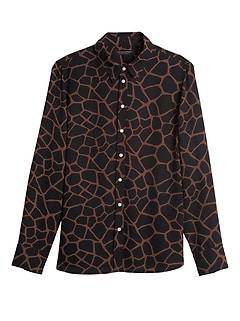 Br has that too!  Or try something in a Zebra print instead.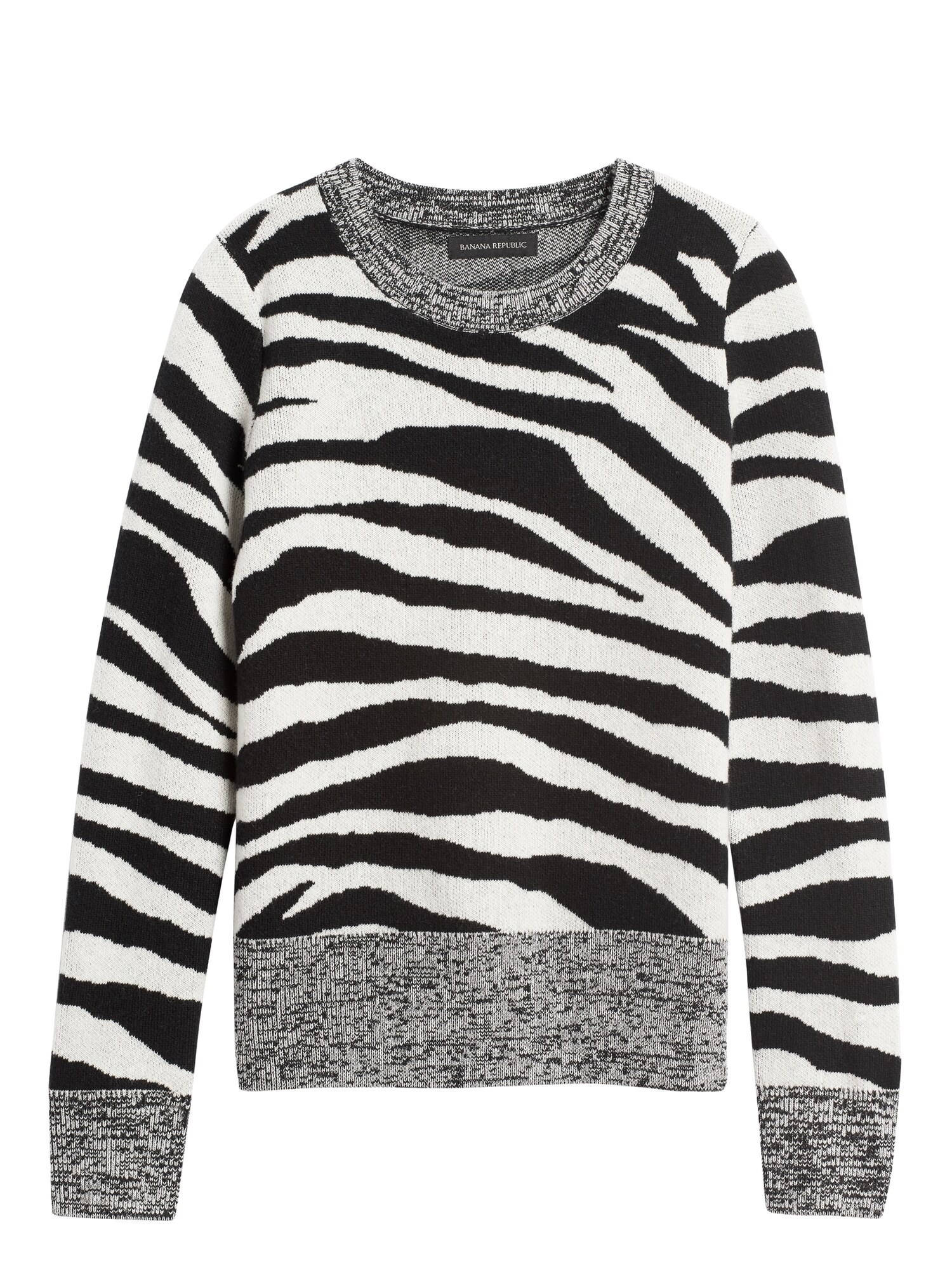 You could do a Zebra print in black and white or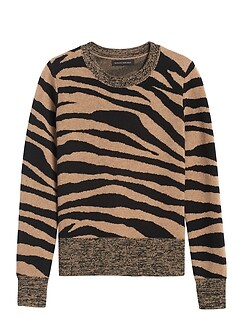 in a black camel combination at BR.
Don't keep animal print just to tops if you are feeling more adventurous.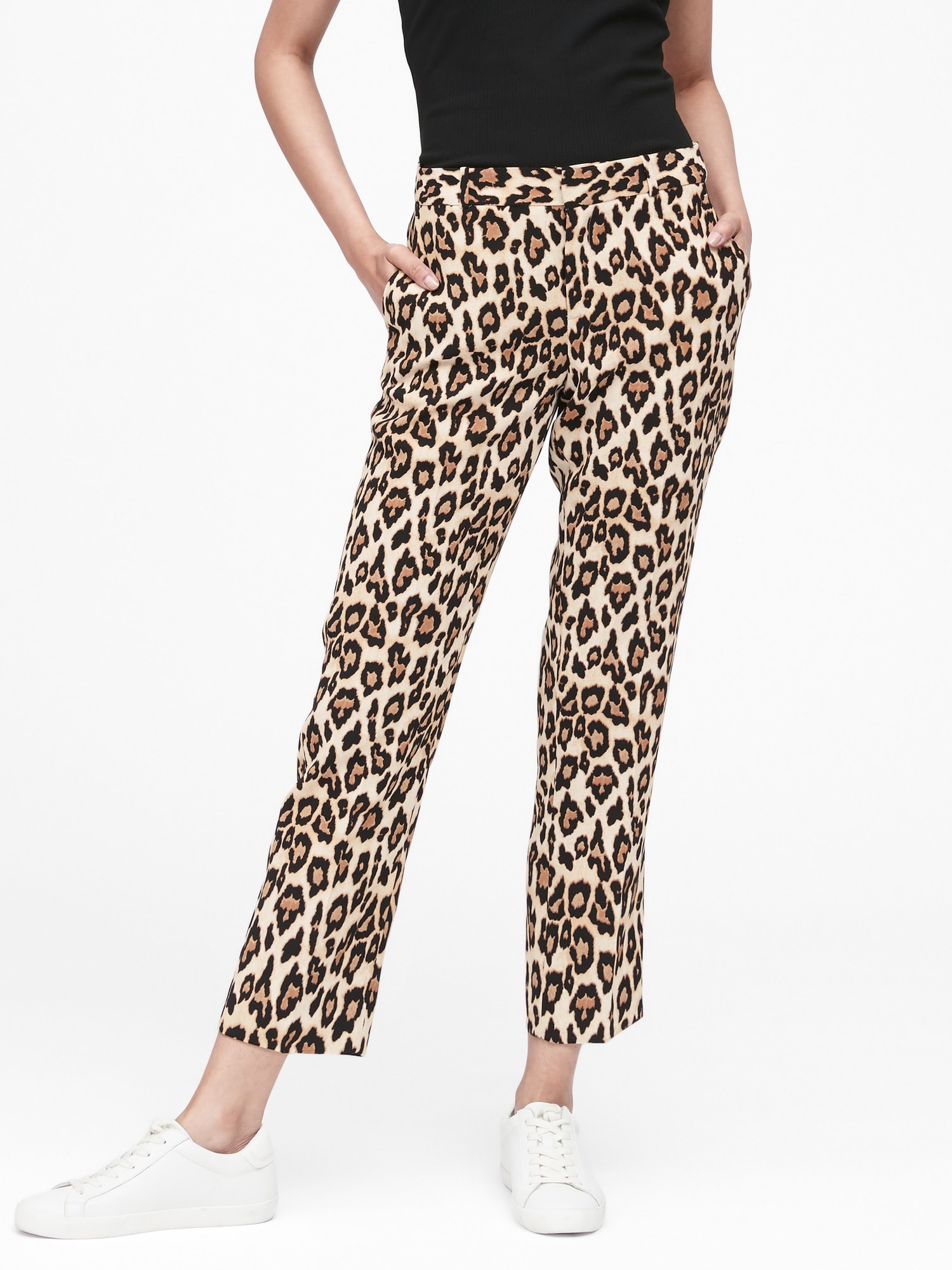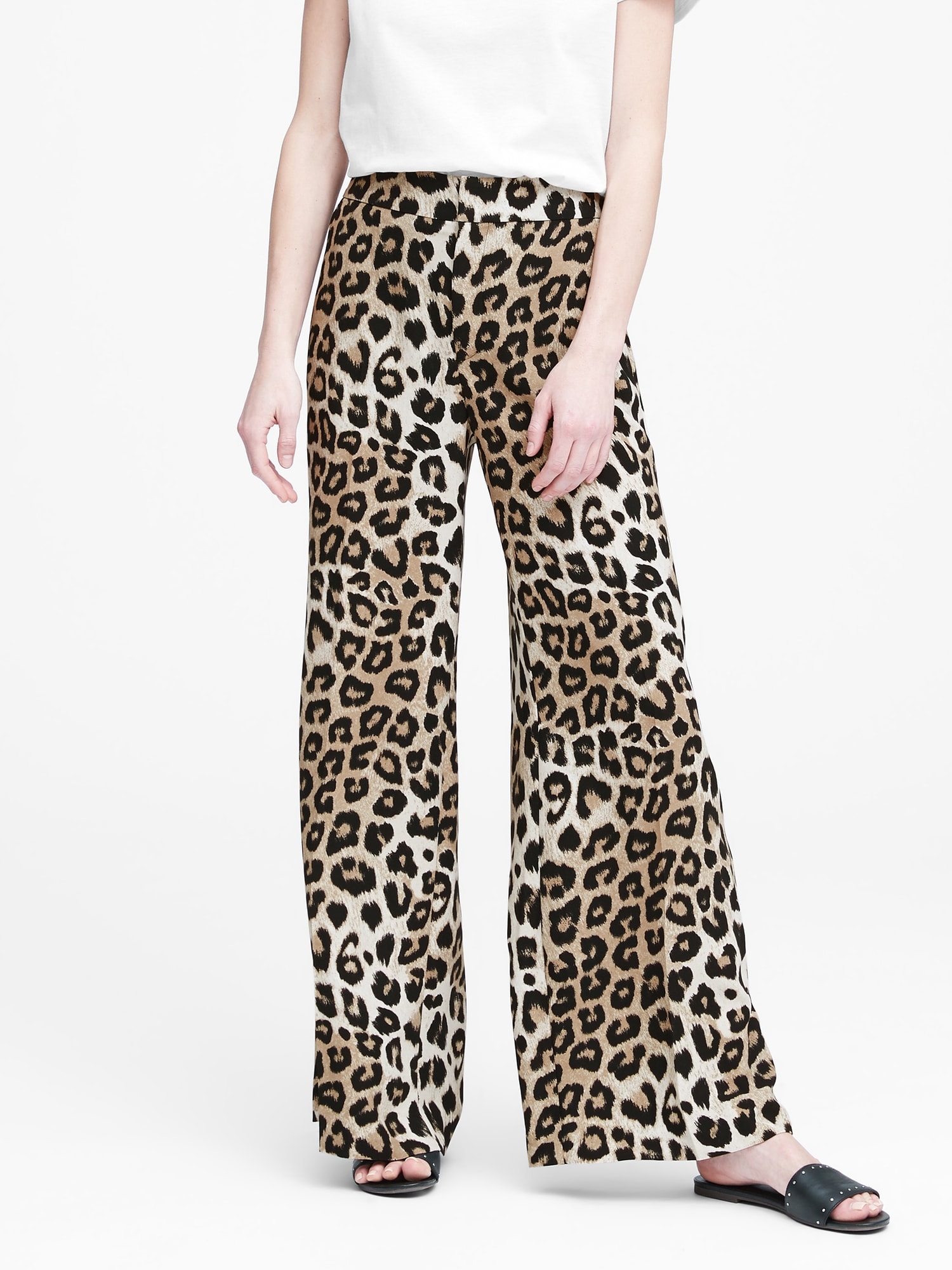 In either a straight leg Avery pant or a Wide leg BR has lots of different looks in animal prints.  One of my favorite things this fall is
the new bias cut midi skirt. I love it in prints and solids.  I have this animal print skirt from Halogen at Nordstrom, it fits great and hangs beautifully.  It also comes in some great florals and solids so if you want a print or solid skirt that wil work with everything, get on it before they are all gone.  They are a great price so they are selling quickly. Ann Taylor has some beautiful leopard pieces and they are a little more subdued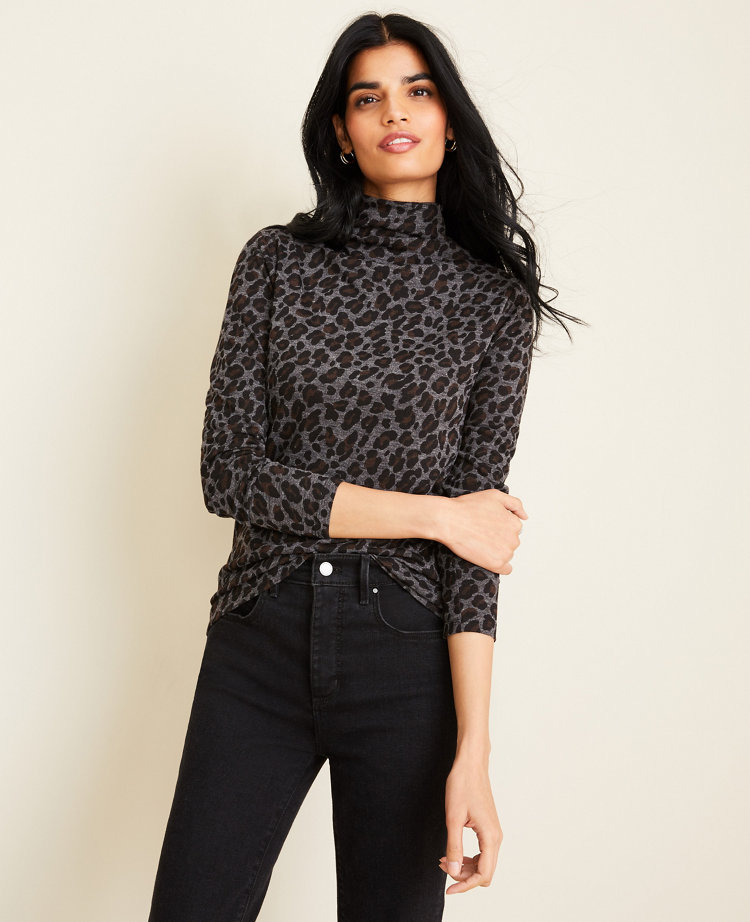 , this grey melange turtleneck is one of those pieces you could wear over and over.  Or jump on the faux fur trend and nothing says faux better than a great fuzzy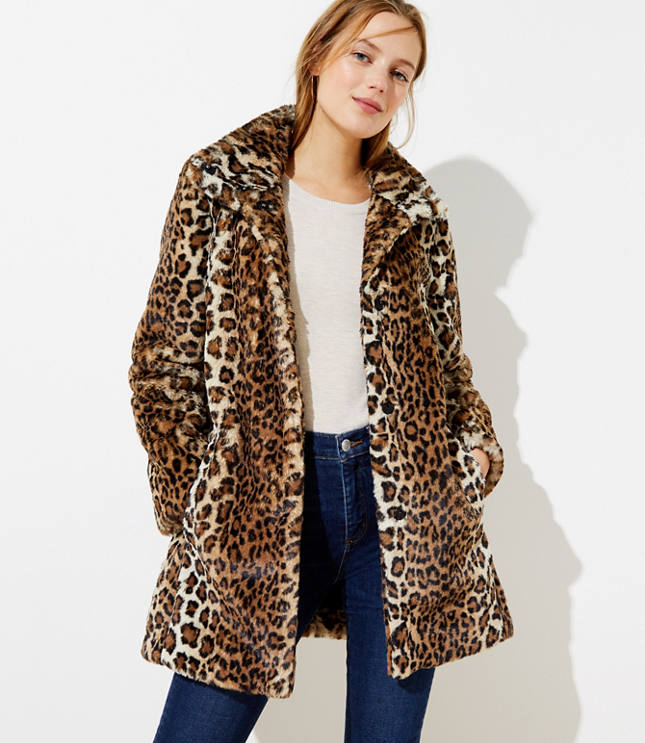 animal print coat, this one is from Loft. Or try
one from Aritzia, both will keep you warm on cold winter days.
Animal print can also work for accessories and shoes.  That is also on trend this fall.  A great pair of animal print booties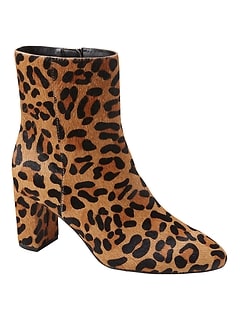 from BR or pumps
from J. Crew or even flats
from Ann Taylor can make your outfit work on a higher level.  Or try an accessory in animal print like
J. Crew's animal print Camera bag or
their reusable tote can elevate your everyday look.
Plaid:
Plaid is as big if not bigger than animal print this Fall.  Plaid works absolutely everywhere from casual to formal and in every accessory and in every color combination.  Everyone needs to have plaid in their wardrobe this year.
One of my favorites is this plaid ankle pants from AT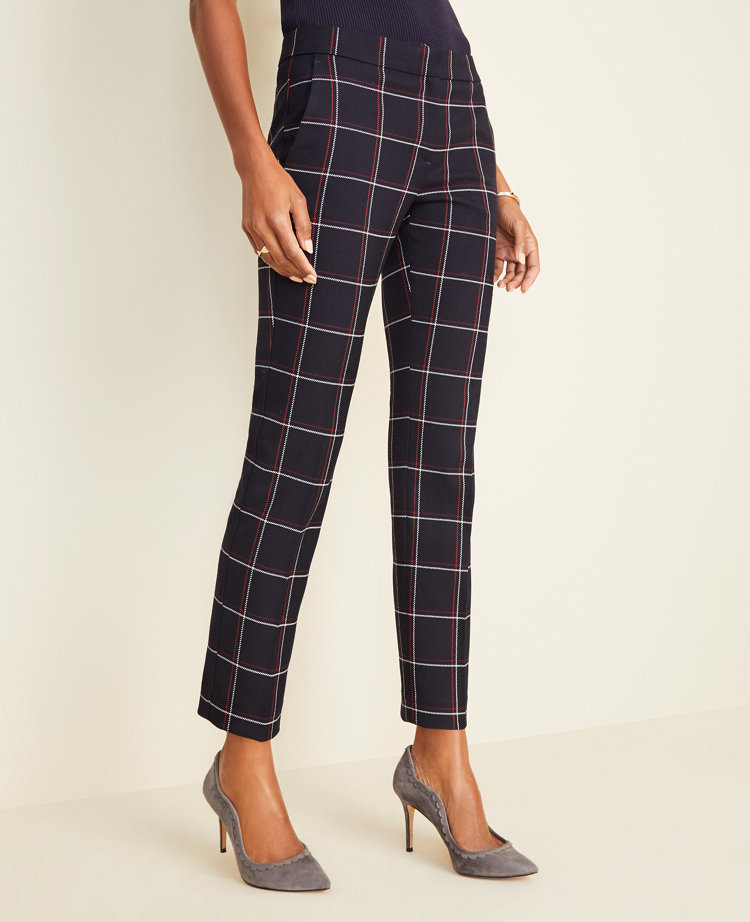 . Plaid is great on the top or bottom, and I love the idea of an ankle pant that looks great with booties.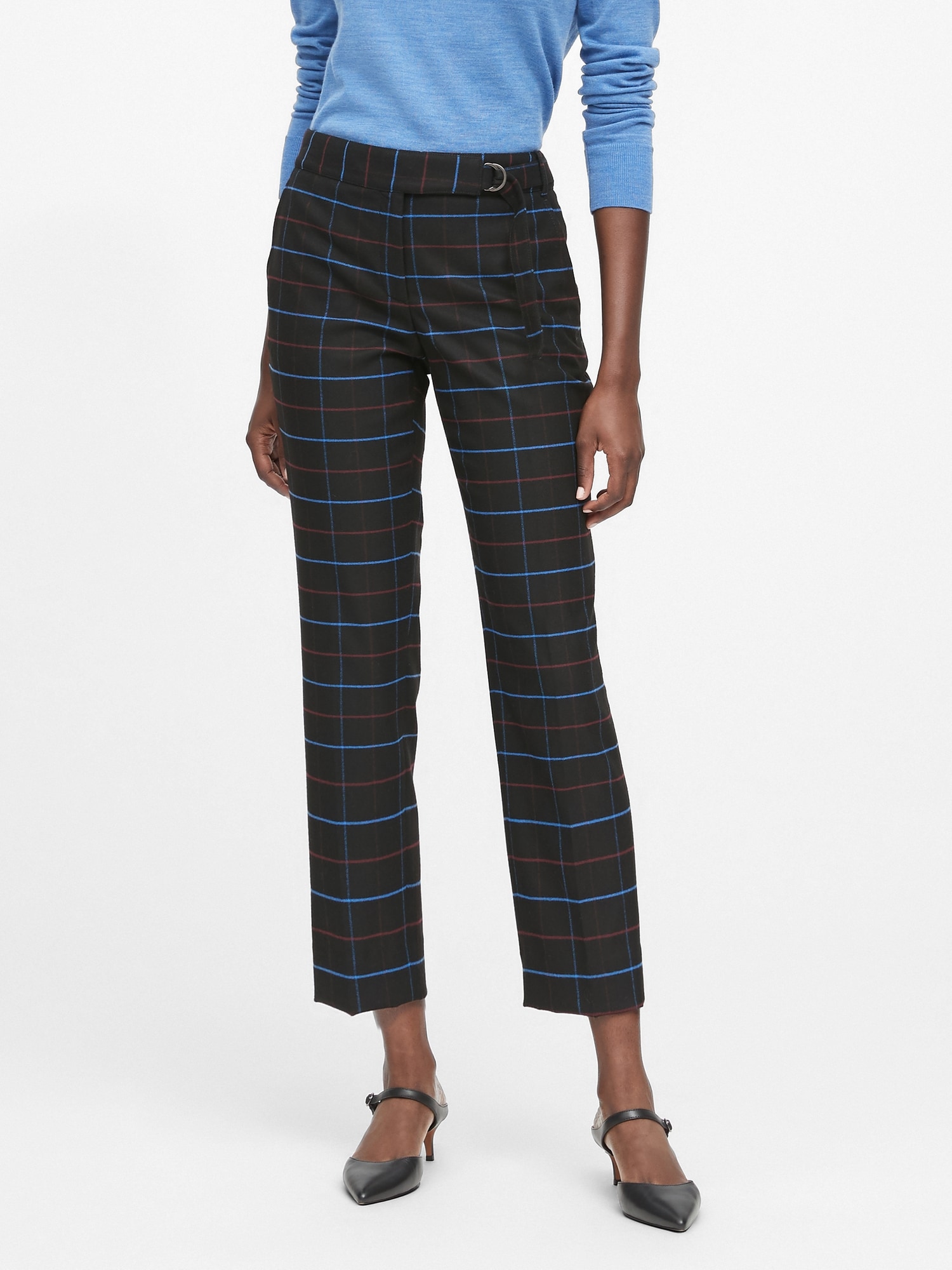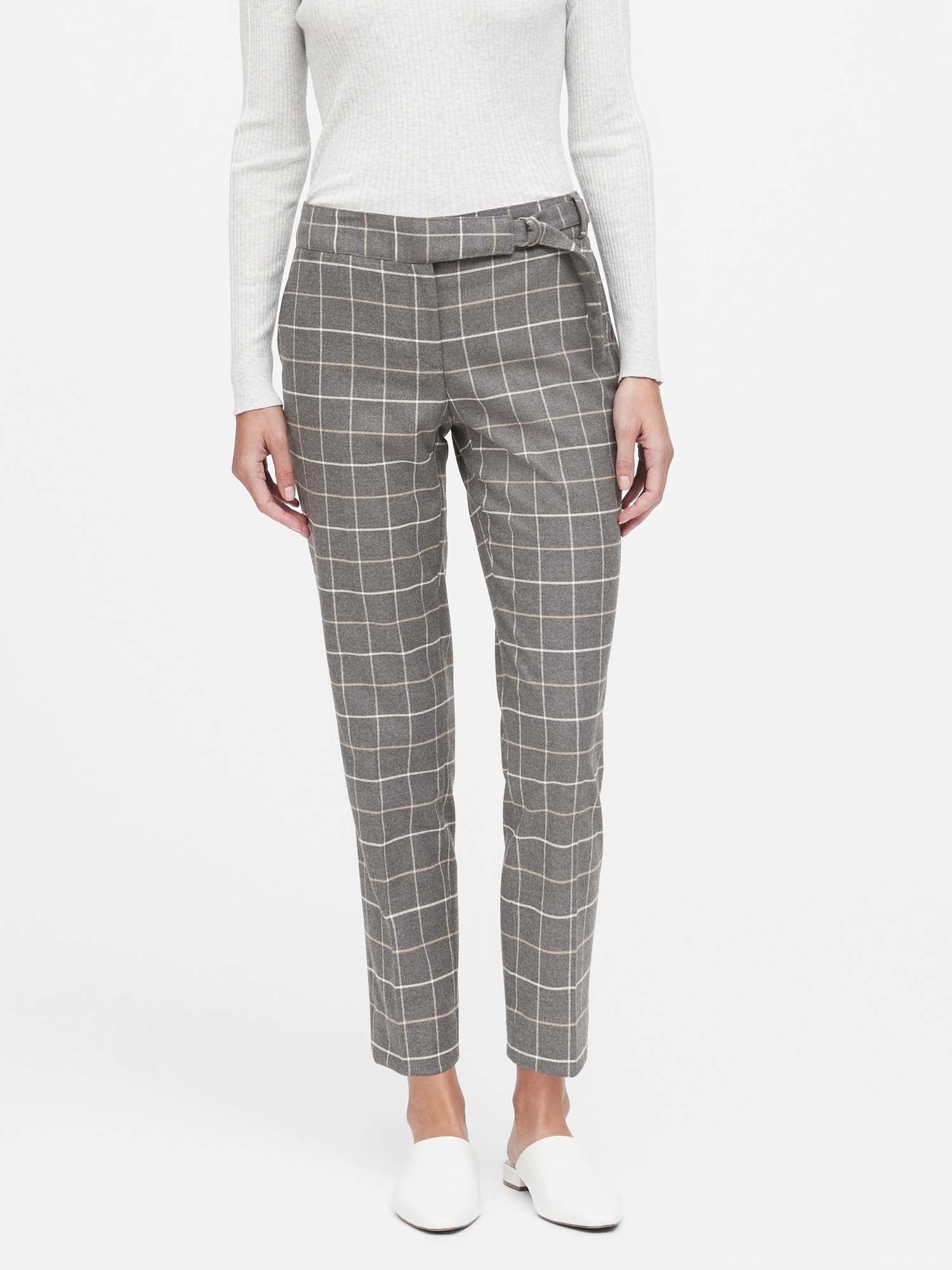 You could do the same look either in a black or grey combination plaid from BR.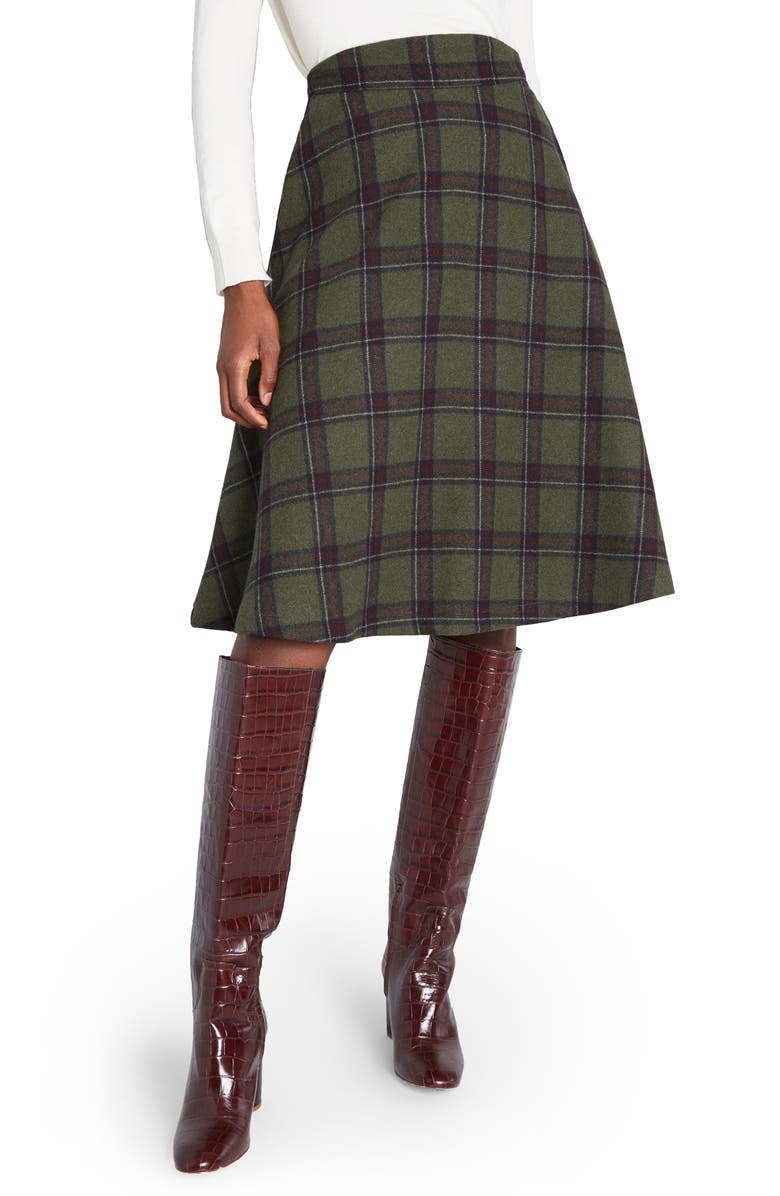 Or try a plaid skirt.  This one is from ModCloth at Nordstrom.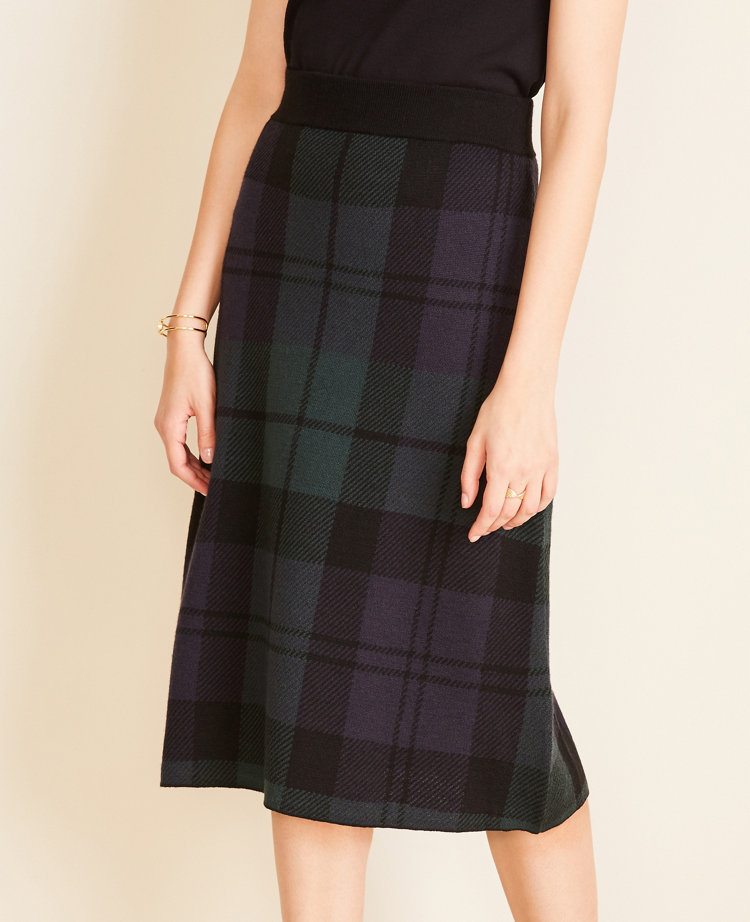 You can wear a plaid skirt a bit dressier like this Black watch plaid skirt with a velvet waist at AT.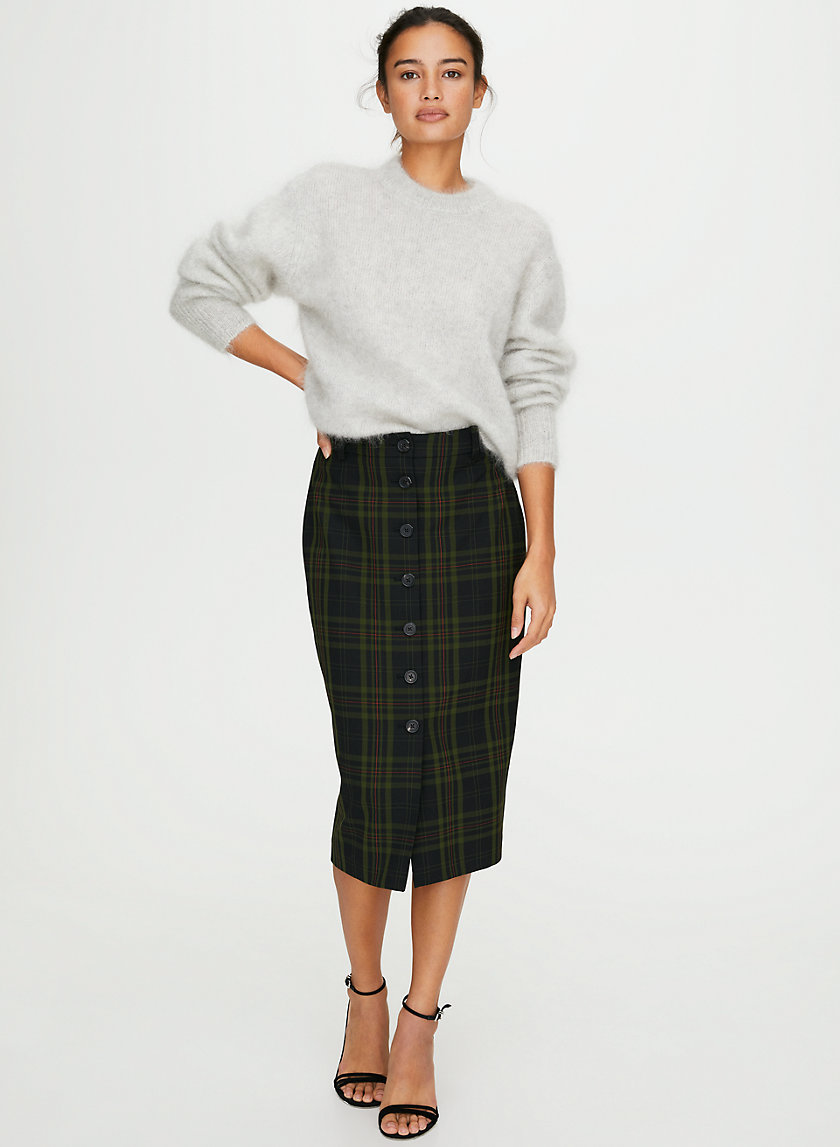 Or try a simple front button plaid skirt from Wilfred at Aritzia for the office.
Plaid can be worn on top too, in any number of style ways.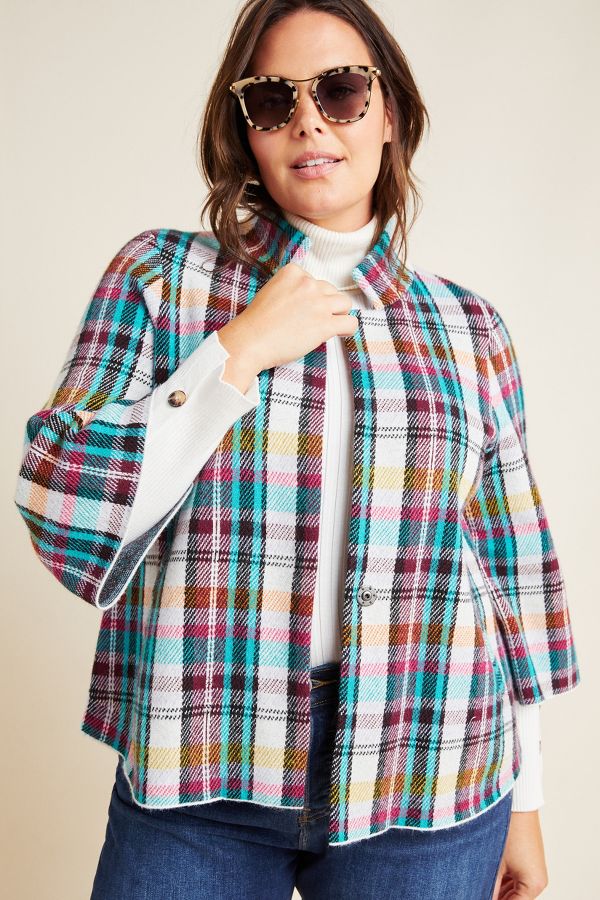 Try a cropped plaid jacket from Athro in regular or plus sizes, looks great in all sizes!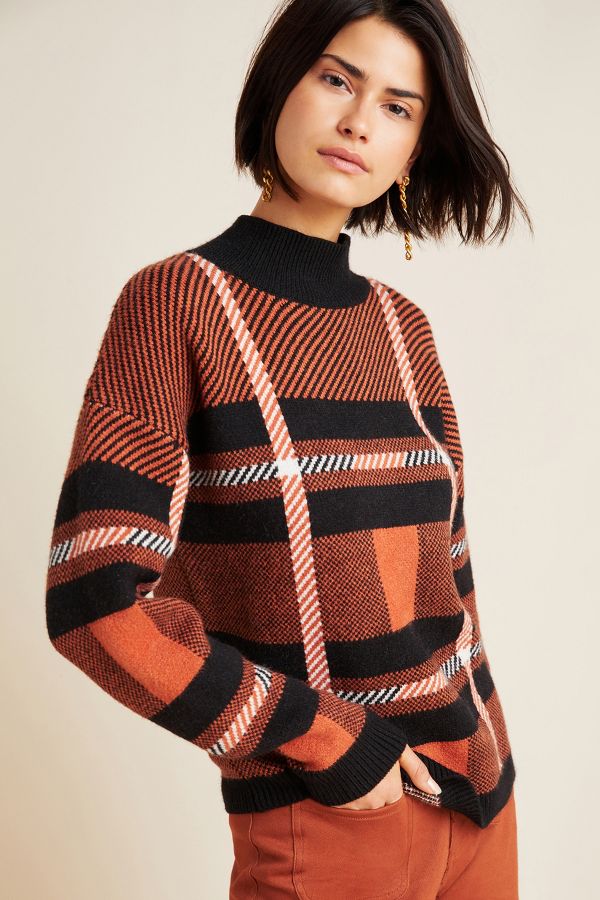 Or try a plaid mock neck sweater in a chestnut color combination.  Both styles are from Anthro.  And never be afraid to have a couple of plaid shirts in your wardrobe, one you can wear to work or for dressier occasions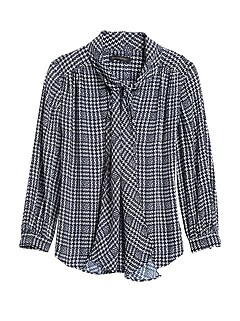 and one for casual days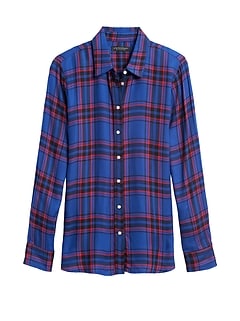 . You can find both these shirts at Banana Republic.
The one thing I love about plaid is that it can go to even the stuffiest office.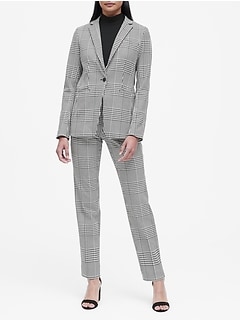 Use Glen plaid and pair it head to toe to crush the competition.  This look is also from BR. Plaid blazers, toppers and jackets are everywhere this fall, grab one you like
like this plaid coat from Anthro and you can wear it with everything!
Or take your plaid topper long, like J. Crew's plaid stadium coat.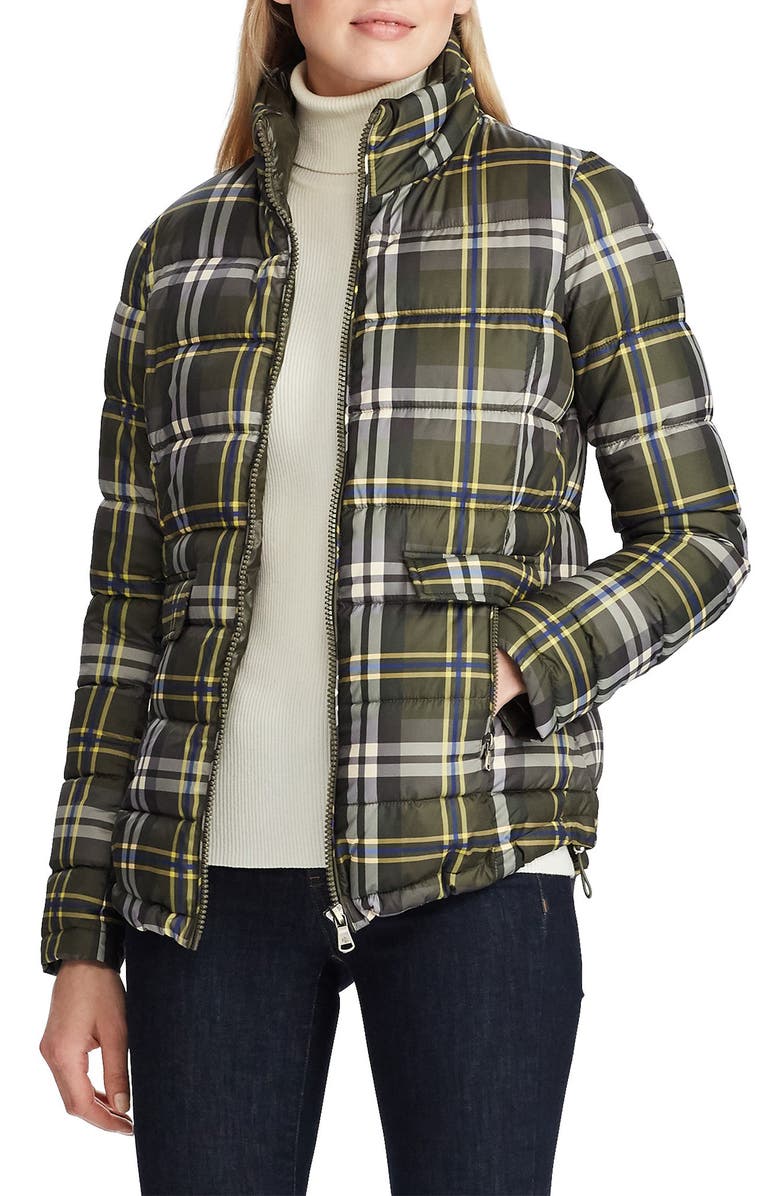 Or try a plaid puffer! Ralph Lauren's plaid quilted jacket at Nordstrom is very trendy and would look great on you!  You can even make a plaid dress work no matter what the occasion.
This tartan dress from J. Crew can take you to work and dinner.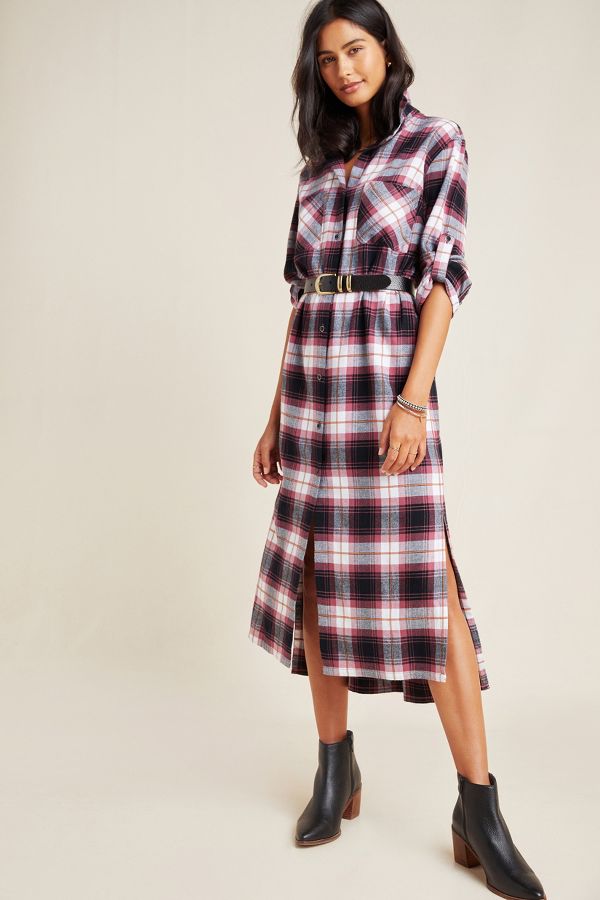 Or embrace your casual side in a plaid maxi dress from Anthro.
Plaid accessories will always work to your advantage.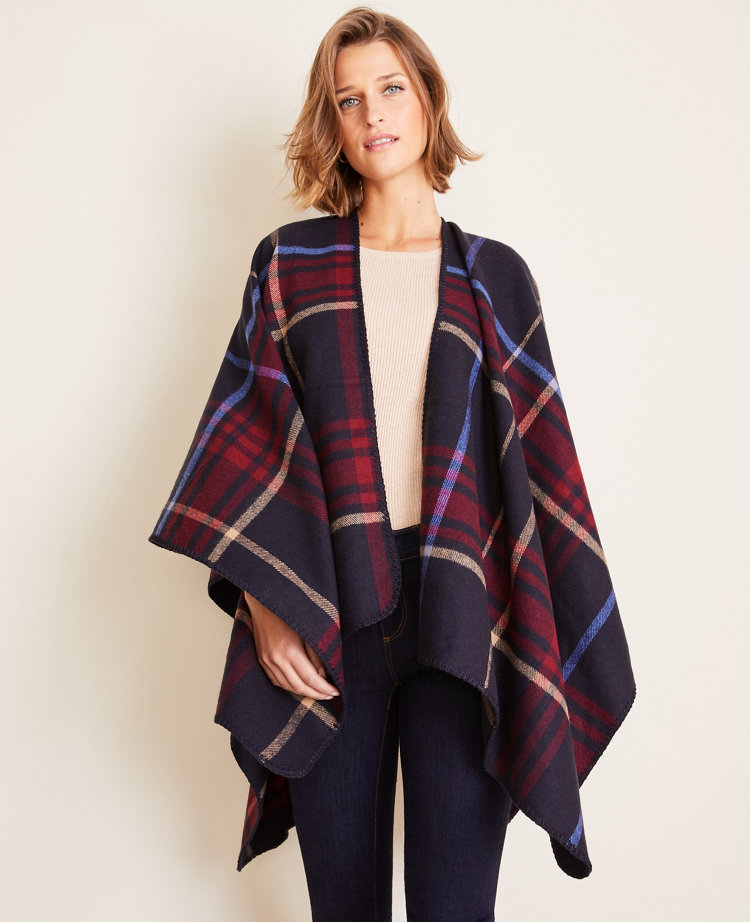 Capes and Ponchos are very fashionable this year so why not wear a plaid poncho from AT now and then over your solid coat later.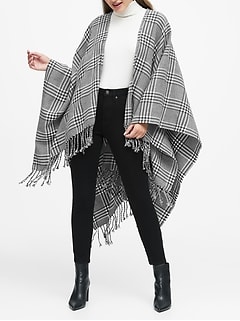 BR has a great houndstooth ponch that would be fantastic over your black suit or belted over jeans. And let's not forget about our classic fall scarves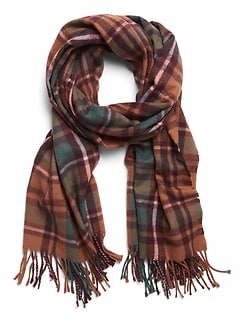 , I must have at least 10 and wear them all winter long.  Plaid works in bags as much as animal print does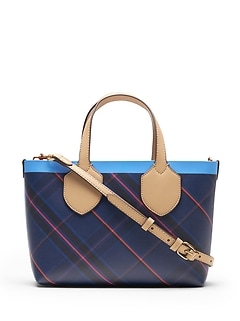 and is a great addition to any outfit. Both the above scarf and purse are from BR.
Who doesn't want a fabulous pair of plaid boots
these block heel plaid booties from Anthro would be perfect.
Or how about plaid sneakers for your casual days, you can find these at Anthro too! Or try a pair of plaid pumps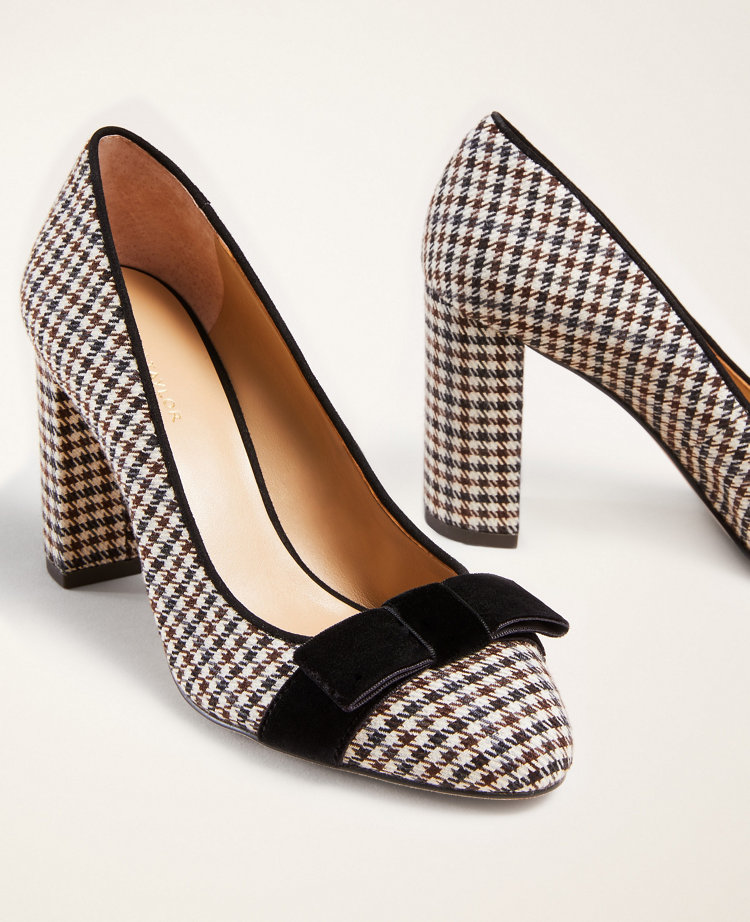 these are from AT.  I have a pair of houndstooth plaid pumps from last year and I wear them all the time with black pants.
Keep plaid handy this fall, it is one of the strongest trends.
Florals:
The Floral print for fall is more of an add on print.  You aren't as likely to wear it in coats, bags and shoes.  It is concentrated in clothing.  This season it is almost an artisitic flair to some of the floral prints and others are dark and edgy.  Take a look at them and decide how they fit into your wardrobe.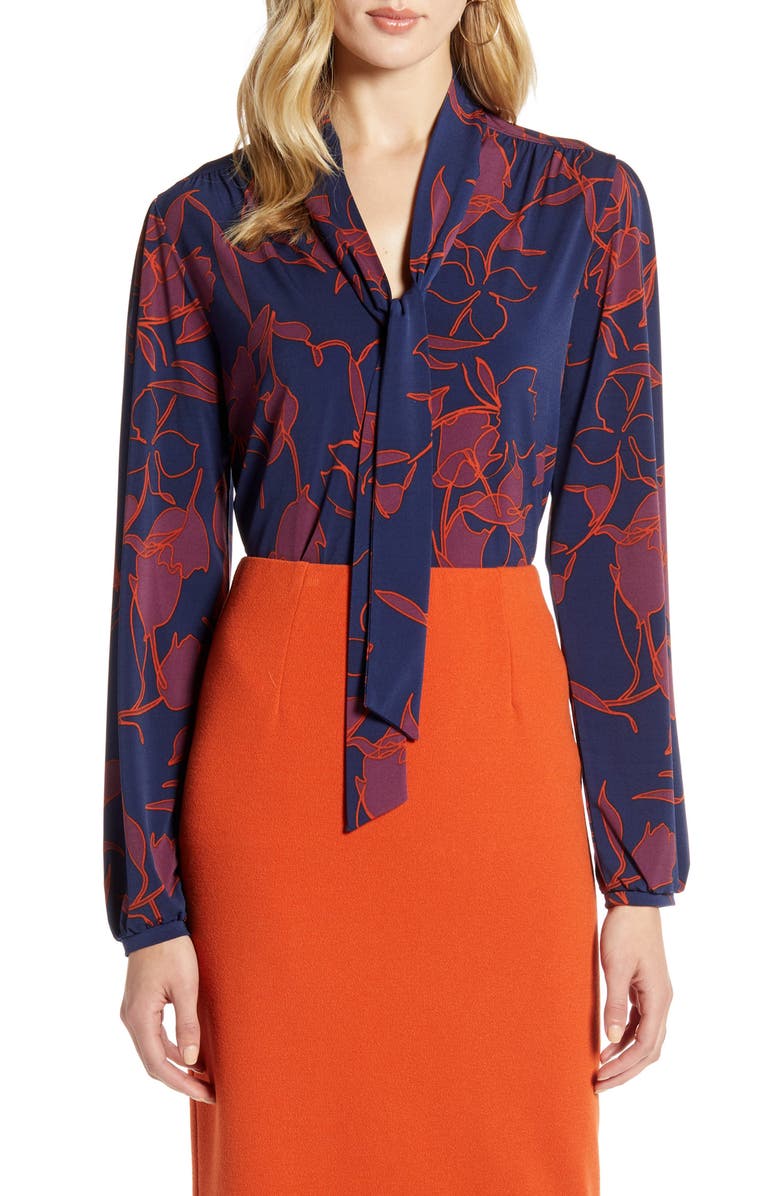 Sometimes all you need is a fresh look in a floral top, in new on trend colors, to update your work wardrobe.  This top is by Halogen at Nordstrom.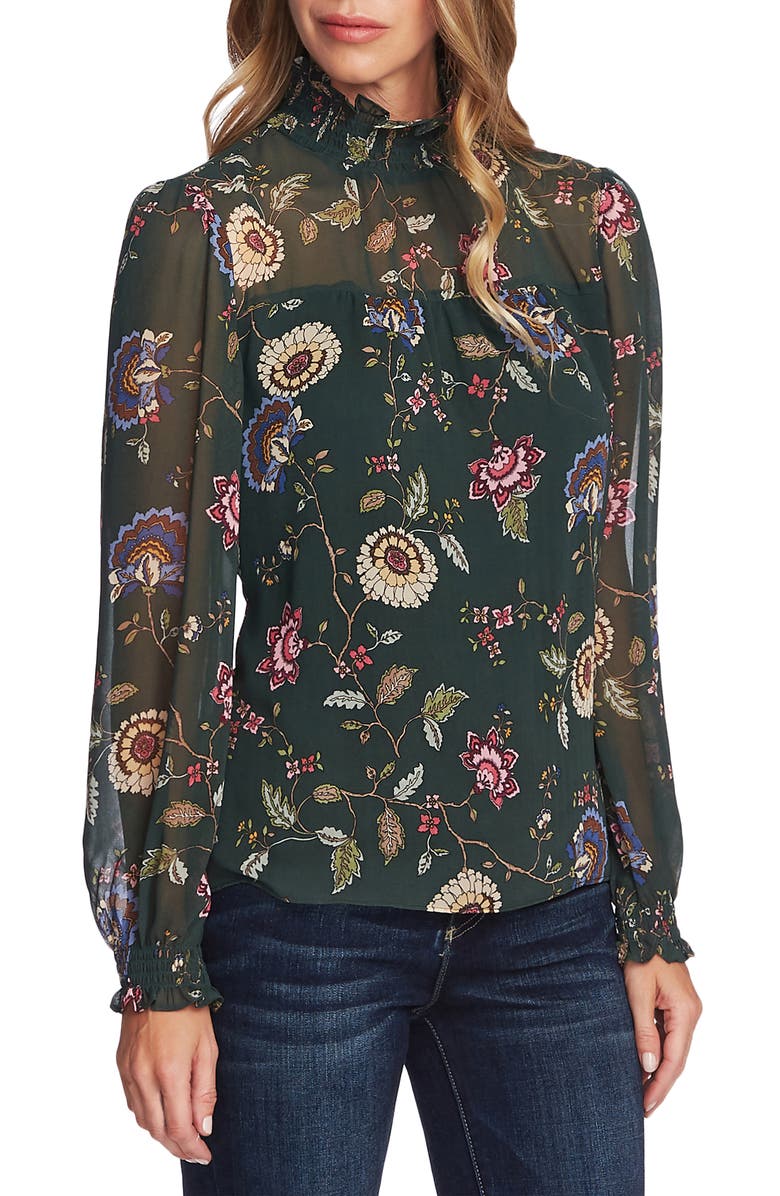 Or try a top by Vince Camuto that you can dress up or down in one of fall's hottest colors.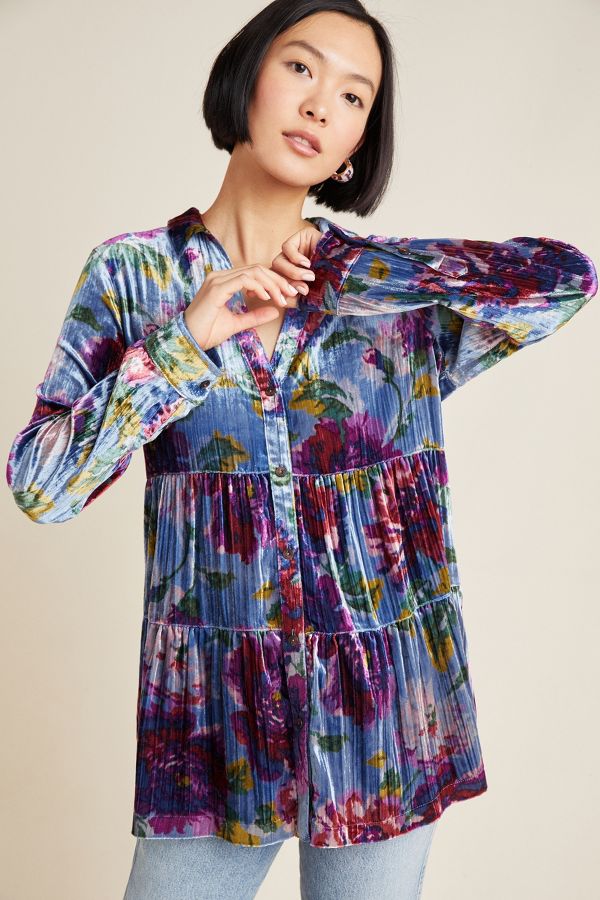 Or maybe even a pretty watercolor tunic from Anthro.  Pay attention to what makes the tops fresh this season no matter what print or pattern you choose, a high neck, a sleeve detail and an interesting fabric or at least a fabric that stands out besides having the print on it, is important for all your Fall 2019 tops.
But floral patterns aren't regulated to just the top of your outfit.  How about all those wonderful bias skirts, those would be fantastic in a floral print. That same Halogen from Nordstrom skirt that I showed at the top of the blog in animal print also comes in some great floral prints.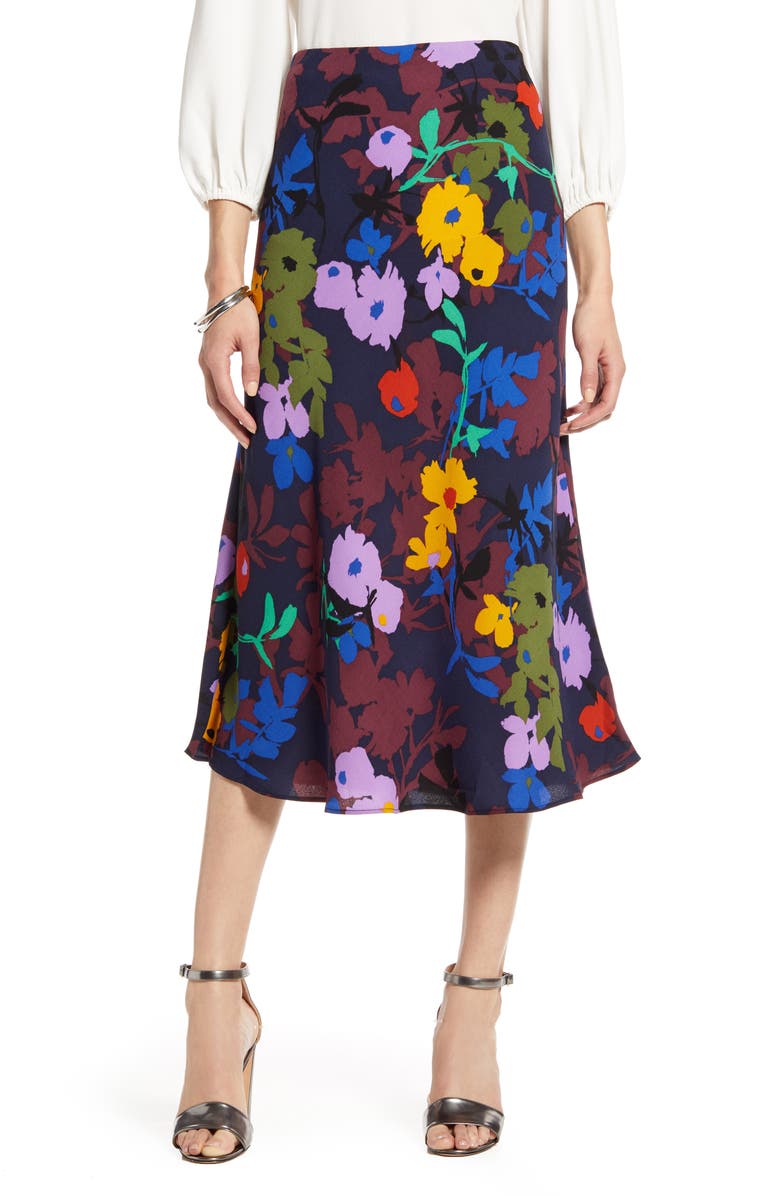 And I think it looks great in both prints!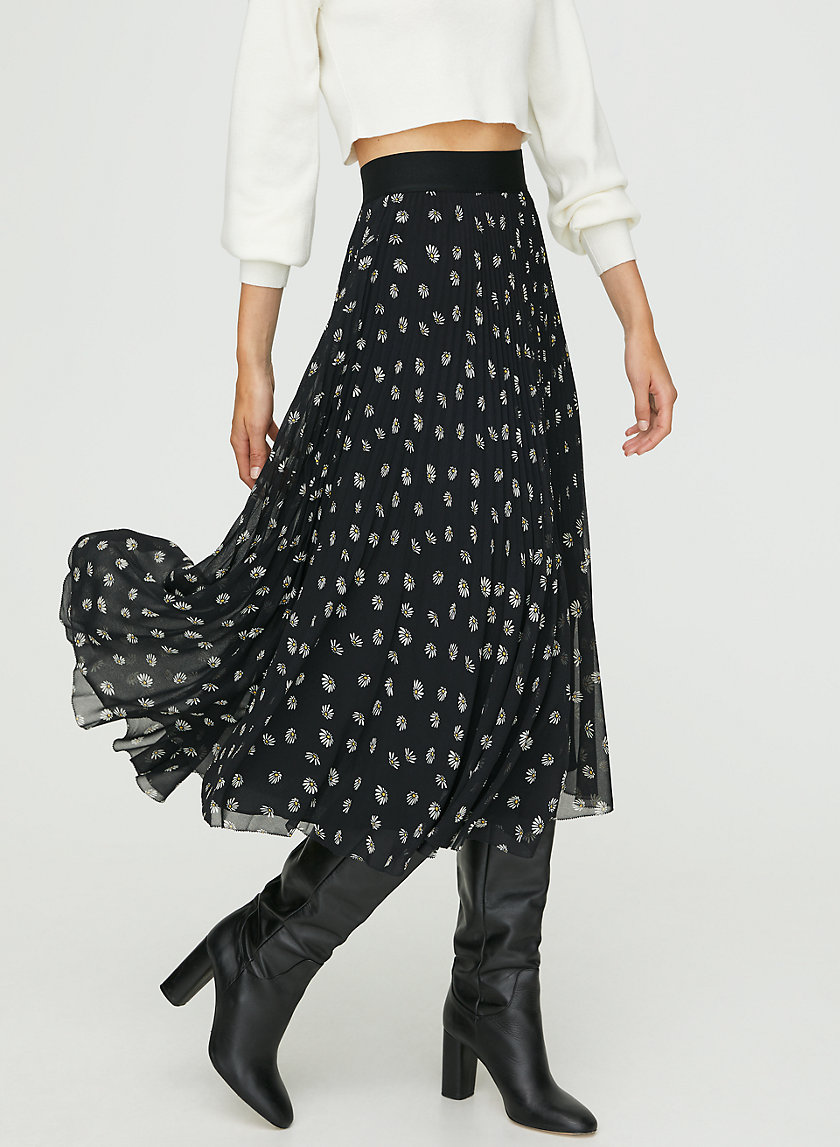 You can even do a floral pleated midi skirt, Wilfred at Aritzia has the perfect one to dress up or down for winter.  And there are also floral pants you can wear.
These Devin Jacquard Utility Joggers at Anthro can take you right from daytime to evening.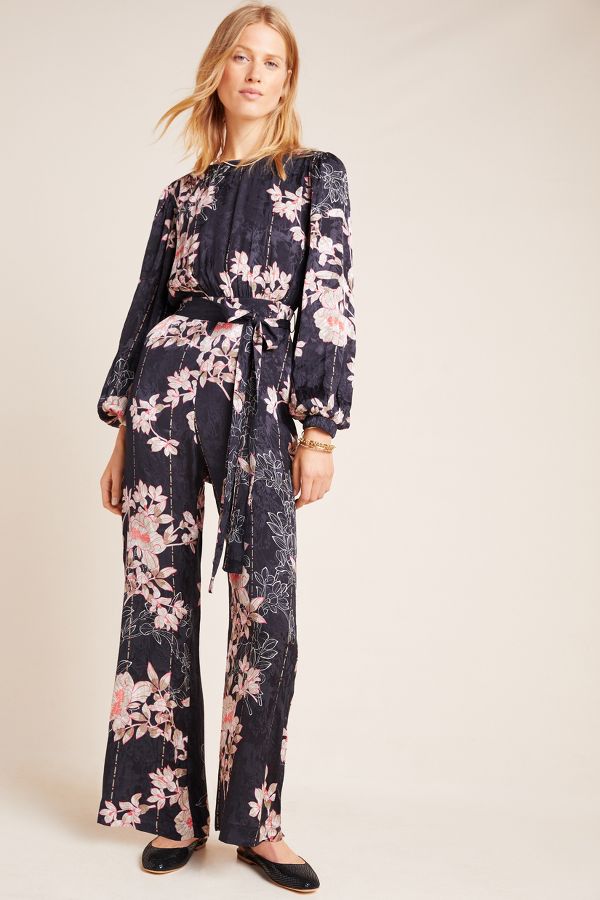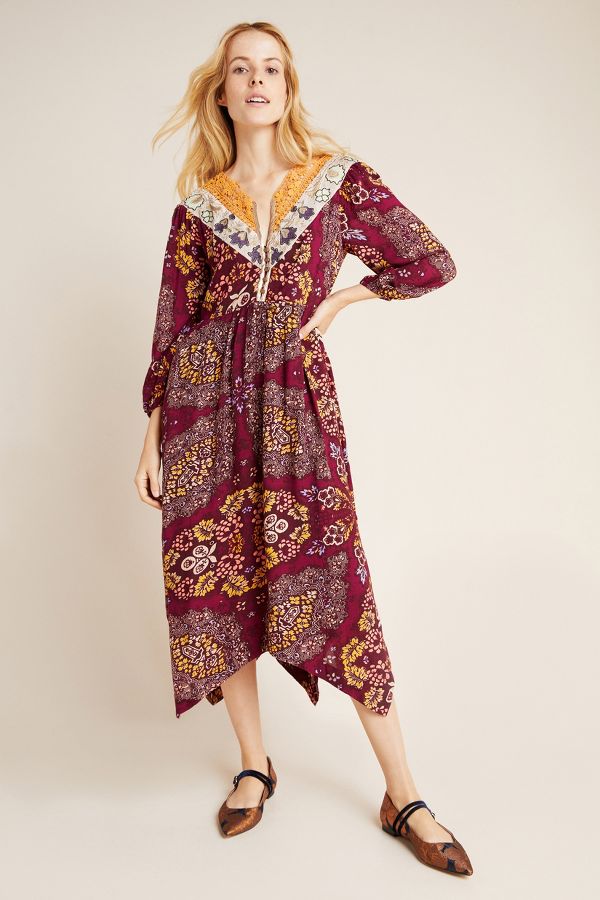 Or let a floral jumpsuit or dress be your calling card this fall.  You will find tons of choices in both styles in floral patterns in every store.  Both the jumpsuit and the dress above can be found at Anthropologie.
And floral scarves and wraps make a great addition to any wardrobe.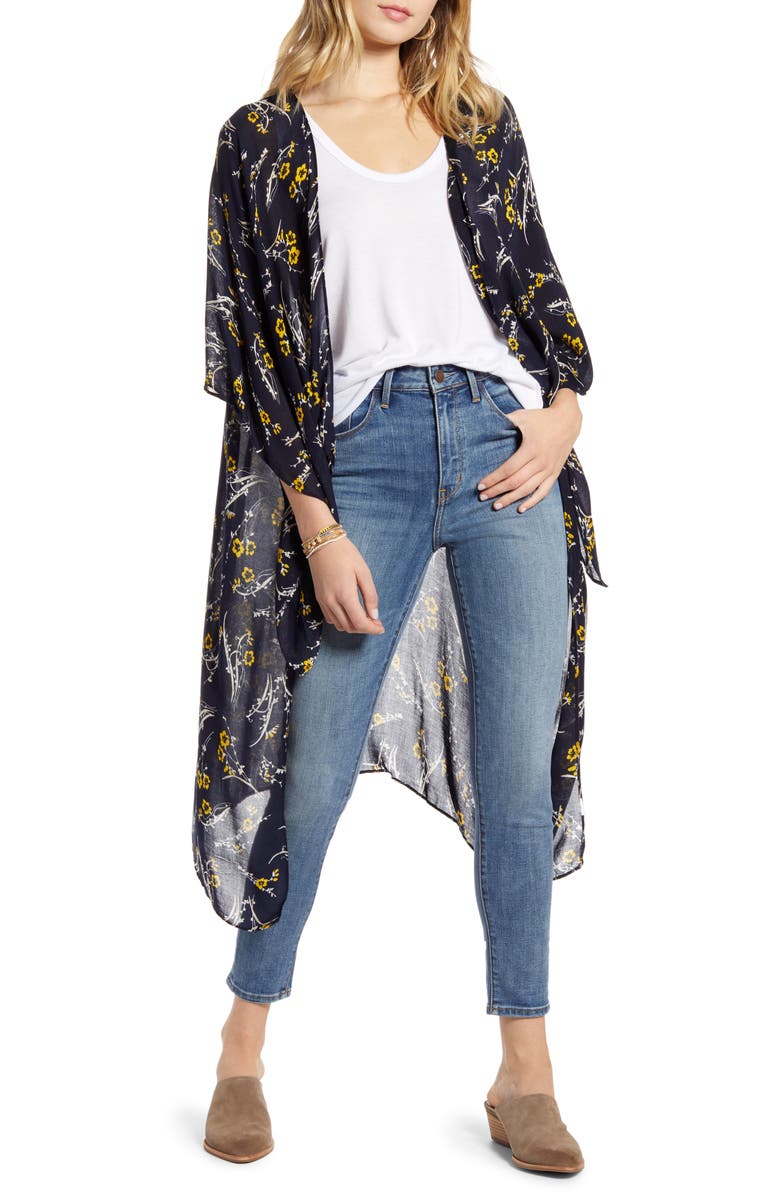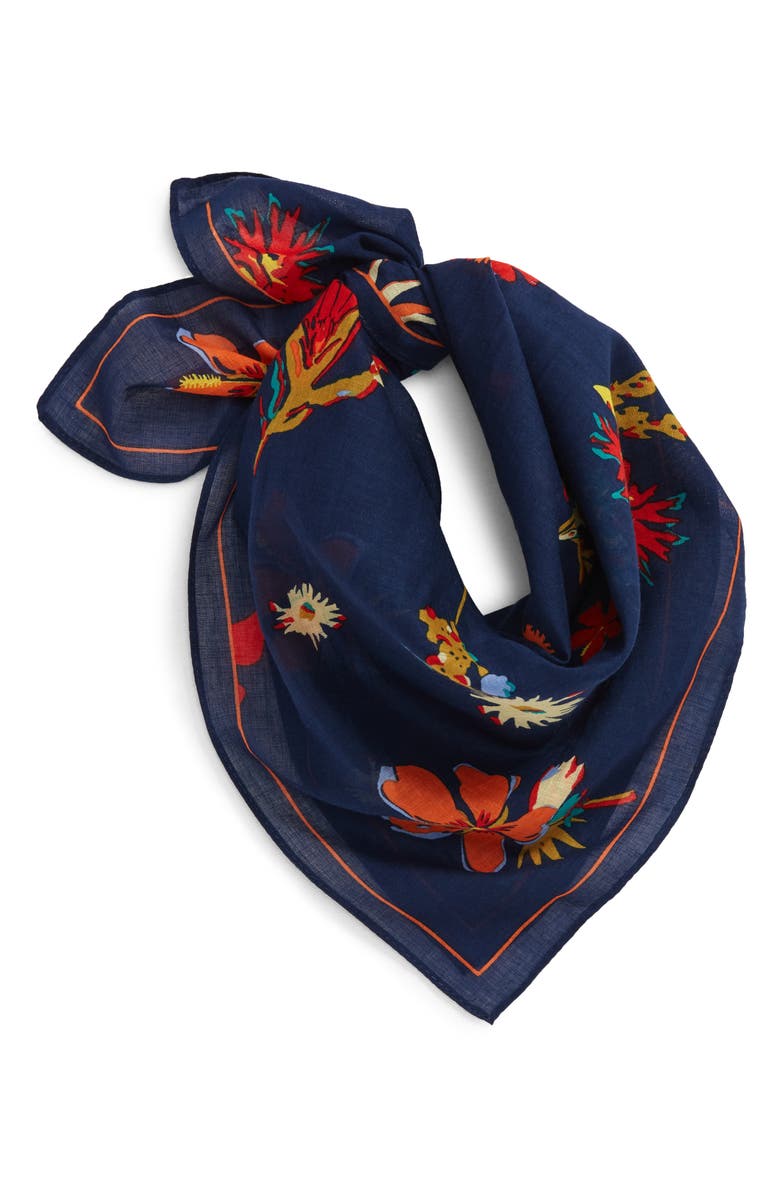 A great floral wrap or banadana can work in your wardrobe not just this season, but for many years after! Wear the wrap over all your dark romantic looks, especially with lace.  And use your floral scarf underneath a plaid jacket or blazer, just make sure they have similar colors. Both the wrap and scarf can be found at Nordstrom.
Use all the patterns and prints that are strong for fall 2019 across all your trends.  Wear your animal prints with all your solid colors to break them up and plaid works so well with knits and classics.  Florals just work everywhere, they work across all the trends and are great for a casual look or dressy one.  Other that wearing one color head to toe, by the way you can do this with prints too, push prints into your everyday wardrobe.  To wear a print or pattern head to toe keep the same print and color in your top and bottom.  That too is on trend this fall!
Next week instead of diving into the Shine trend we are going to look at fall outerwear.  Which will be our last October Blog.  I am going to use the Shine trend to open up our holiday blog month the 1st week of November. So stay tuned!!
Until next time…