Updated Classics is probably the largest trend for Fall 2019 besides the Color trend.  Especially for women over 40 who don't want to reinvent themselves or their wardrobe every season, Updated Classics is a great trend for you.
There are a couple of ways you can look at this trend: 1) You can view it as a new trend and look at the sophisticated pieces that are this season's Updated Classics or 2) You can go through your own wardrobe and add a piece or two and new accessories, and layering techniques to create your own updated classic wardrobe.  Let's look at both ways.  And then we can talk all about the accessories and shoes that will work best with this trend at the end.
If you are starting from scratch with this trend the very first thing I would go out and purchase is a classic style blazer.  What is a classic style blazer? Well, it's basically either a single or double-breasted blazer with lapels, long sleeves and hits your body right at your hip line.  J. Crew is a great place to find a blazer that isn't too expensive and will work with a multitude of pieces.
J. Crew's Parke Blazer in English Wool in the color Meadow Multi would be a great starting place for something classic with the updated twist of matching all the greens that are trending right now.
Or if you are a little more adventurous do the same blazer in Velvet.  Velvet blazers are great updated pieces that add texture and color and can be worn casually or dressed up. This Parke blazer comes in 5 different colors. The other J. Crew Blazer I really like is the Boyfriend Blazer, it's relaxed fitting and slightly longer.
In this Fall trend plaids and glen plaids are huge in blazers so maybe that will be the place to start for you.  One other blazer I want to show is a double-breasted one, Babaton has the Samuel Check Blazer,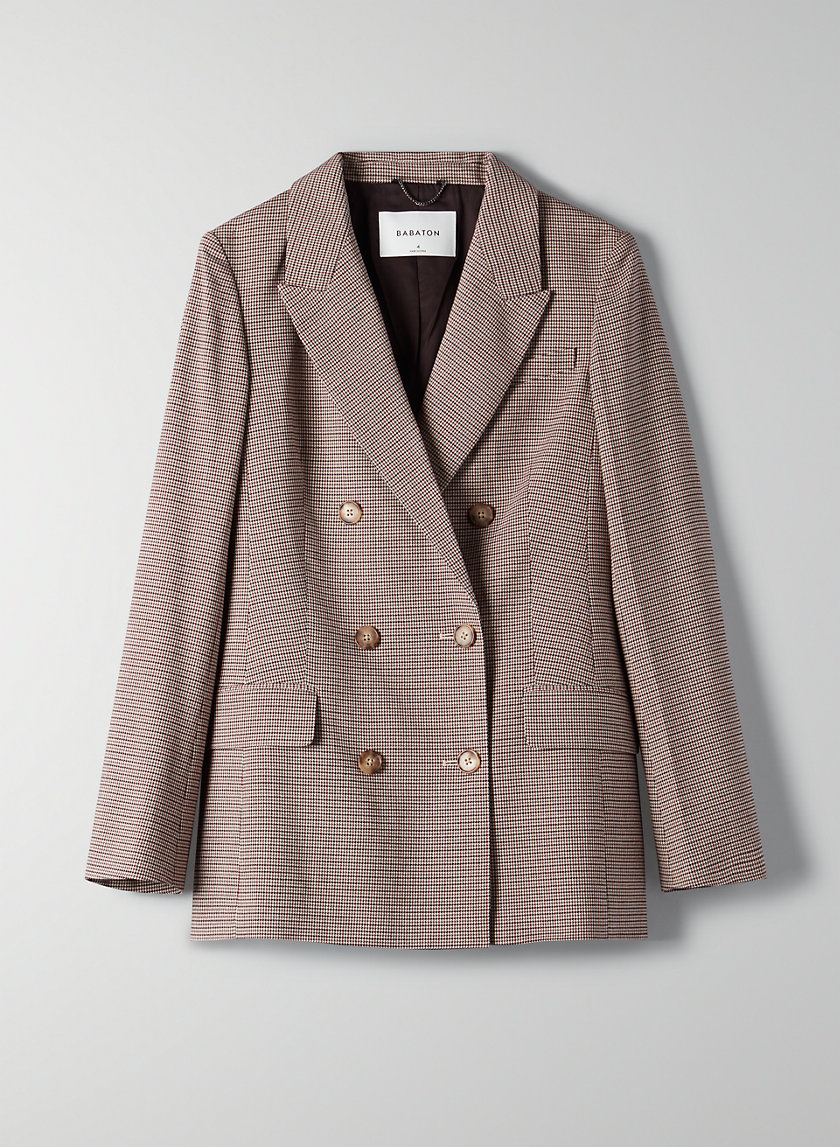 it comes in 2 colors, this Red Beige houndstooth or a Black Grey check.  Both would work great as a starting place.  Blazers are the go to jacket style for Fall so you will want to get one if you don't already have one.  Pay attention to the shoulder pads, you want them to be somewhat pronounced.  Also you want your blazer to be wearable for lots of different occasions.  You want to belt it and add accessories.  For this trend as long as you keep the look prim and proper you can wear your blazer everywhere!
The next piece you want to look for is a somewhat classic pant.   You can always go back to denim with this trend.  Either a bootcut jean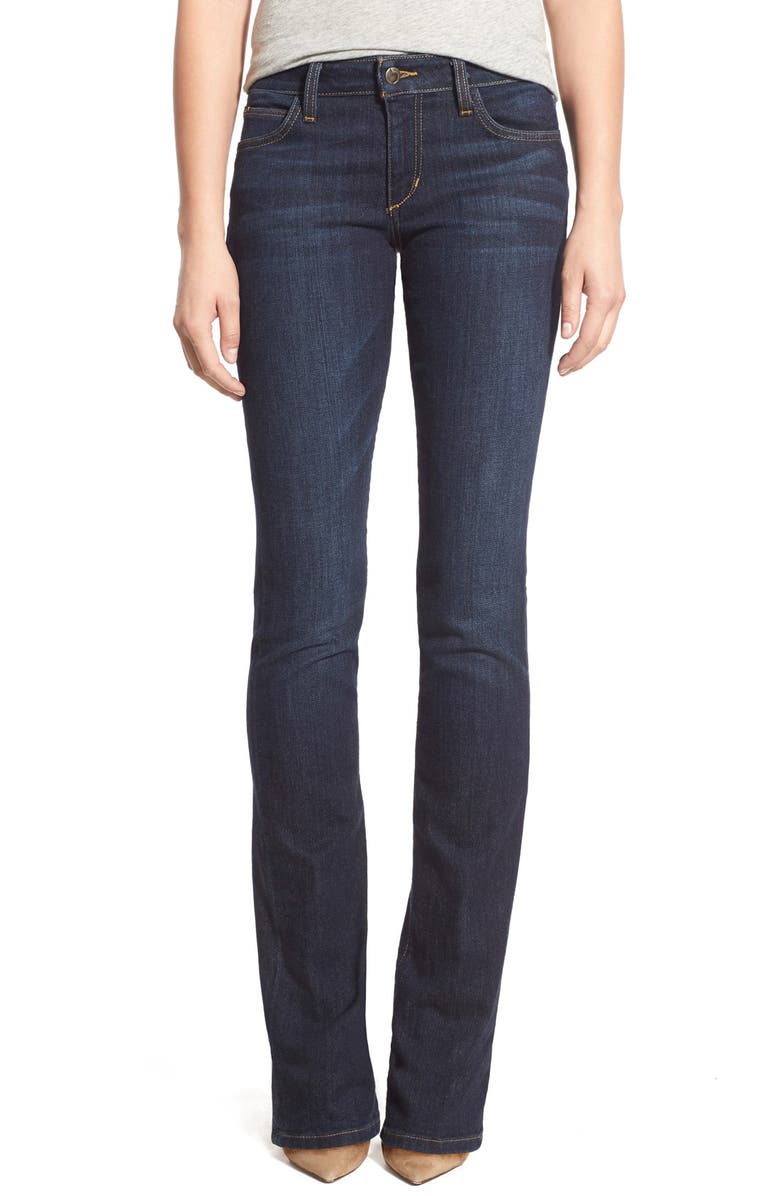 , like these from Joe's jeans, the Honey Curvy Bootcut in a darker wash or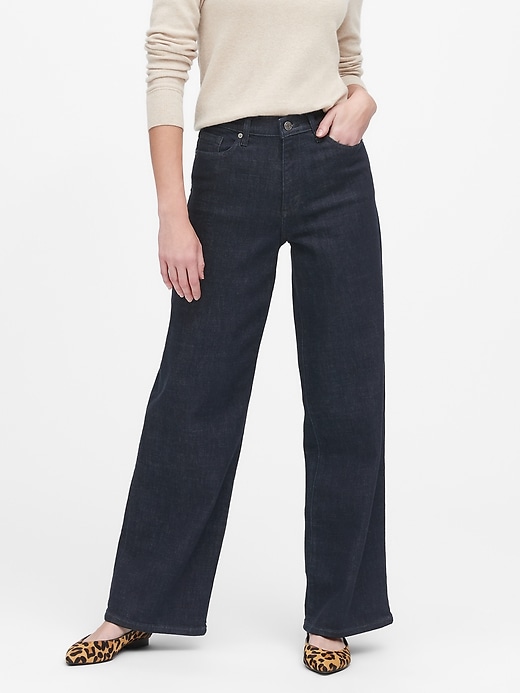 something like Banana Republic's High-Rise Wide leg in Dark Rinse are great jeans to start with for this trend.  You can always use a dark skinny you already have in your closet.  If you go wide leg, do something that slims along your hip line, these BR ones do, so you don't look wide at your widest point.
You can use the same guideline for pants,  becareful with high waisted pants, they are super trendy right now but don't fit everyone.  Make sure you have a long enough waist to wear them or skip them and try a more figure flattering shape like a trouser. Banana Republic has a great selection of pants,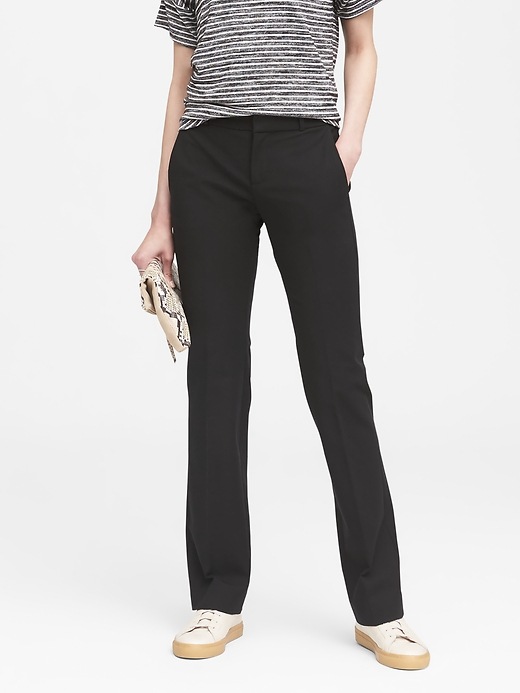 I really like their classic Logan trouser.  You can find them in stores and online.  Another great BR pant is the Avery classic pant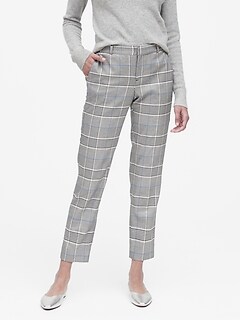 it's a straight leg pant that is a bit shorter.  So if you aren't super tall like me, these work great because they actually hit me right below my ankle.  But if you want to choose one pant silhouette that is a must for fall it's the bootcut.  Choose a high waisted bootcut pant in a solid color.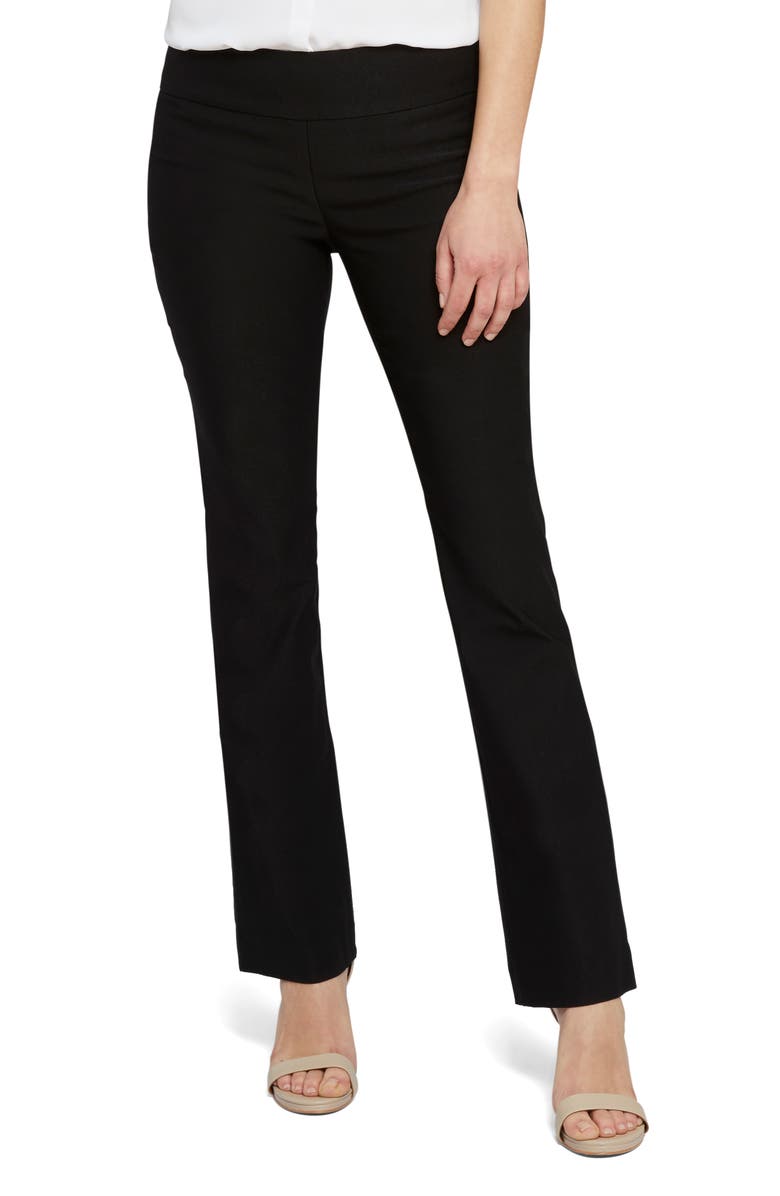 A pair like these from Nic +Zoe at Nordstrom that have a bit of stretch are perfect pants to take you from casual to dressy.  If you can try a pair with a higher waist with a tie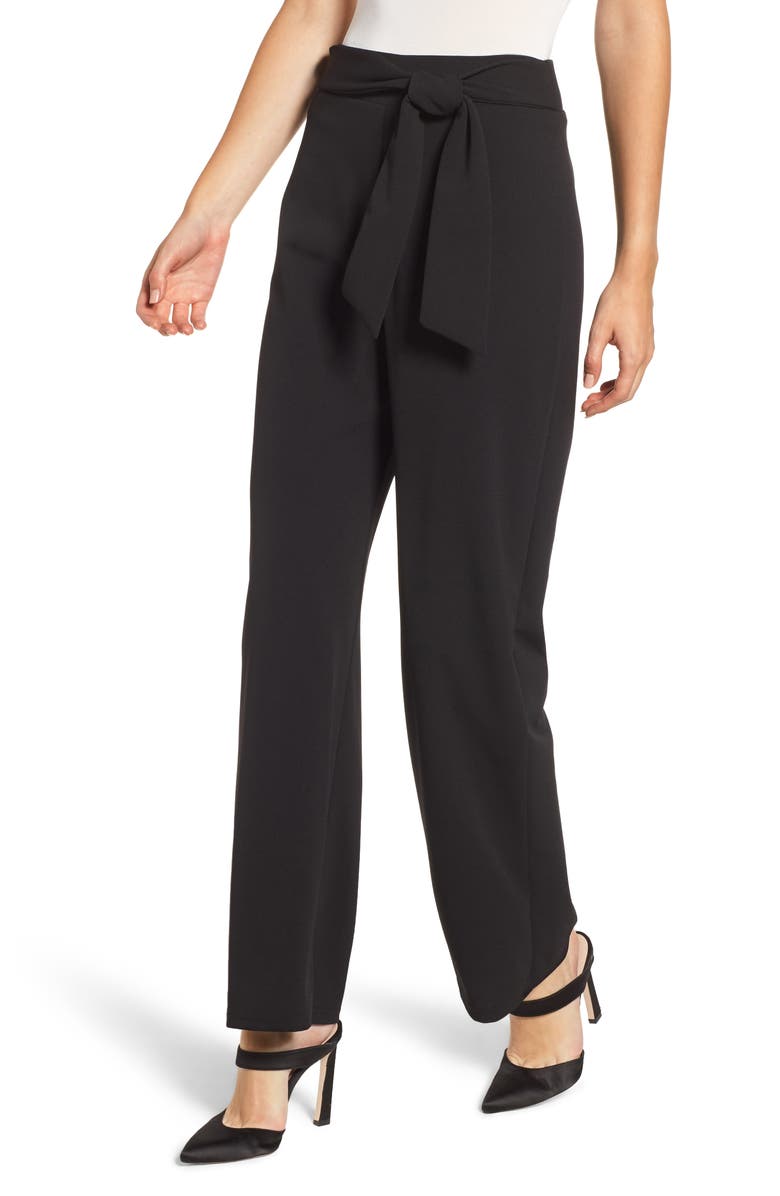 like these from Sentimental NY at Nordstrom in a techno crepe, if you are short waisted or petite, like many of us are, then skip the tie waist and just stick to a higher rise pant.  A higher rise will make you look taller and slimmer, especially if you pair it with a heel.
Fall prints and patterns really work well here too.  You can add plaid, animal print or any new and exciting print you see.  But we are going to do a whole blog on fall prints so I will talk about them next week.  But they all work back into the Updated Classics trend.
Add a shirt to your wardrobe to echo this trend as well.    A sleeve or collar detail is essential here.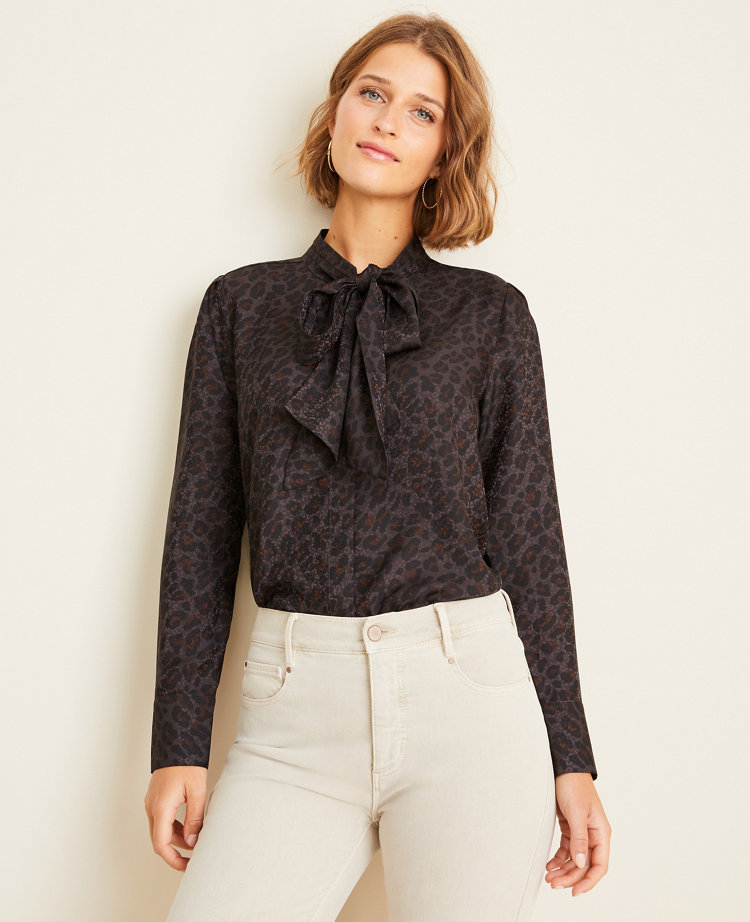 A high neck or tie neck is what works with this trend.  This is Ann Taylor's Spotted Bow Neck blouse.
Or go for a high neck, like this Crinkle Chiffon Dot Smocked top from J. Crew.  Or you can even opt for a blouse that has both a high neck and tie neck like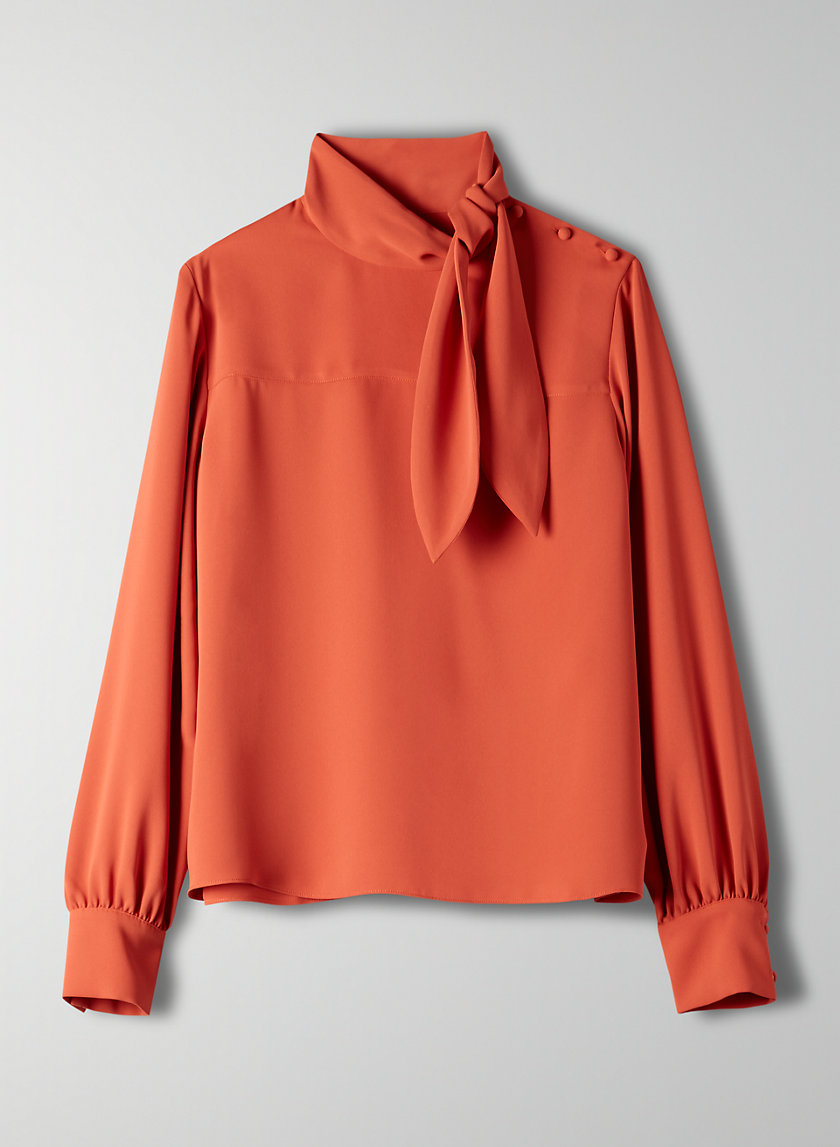 Wilfred's Trapeze Blouse from Aritzia.
The other thing to pay attention to is sleeve detail.  The Balloon sleeve or Bishop sleeve is the newest sleeve detail.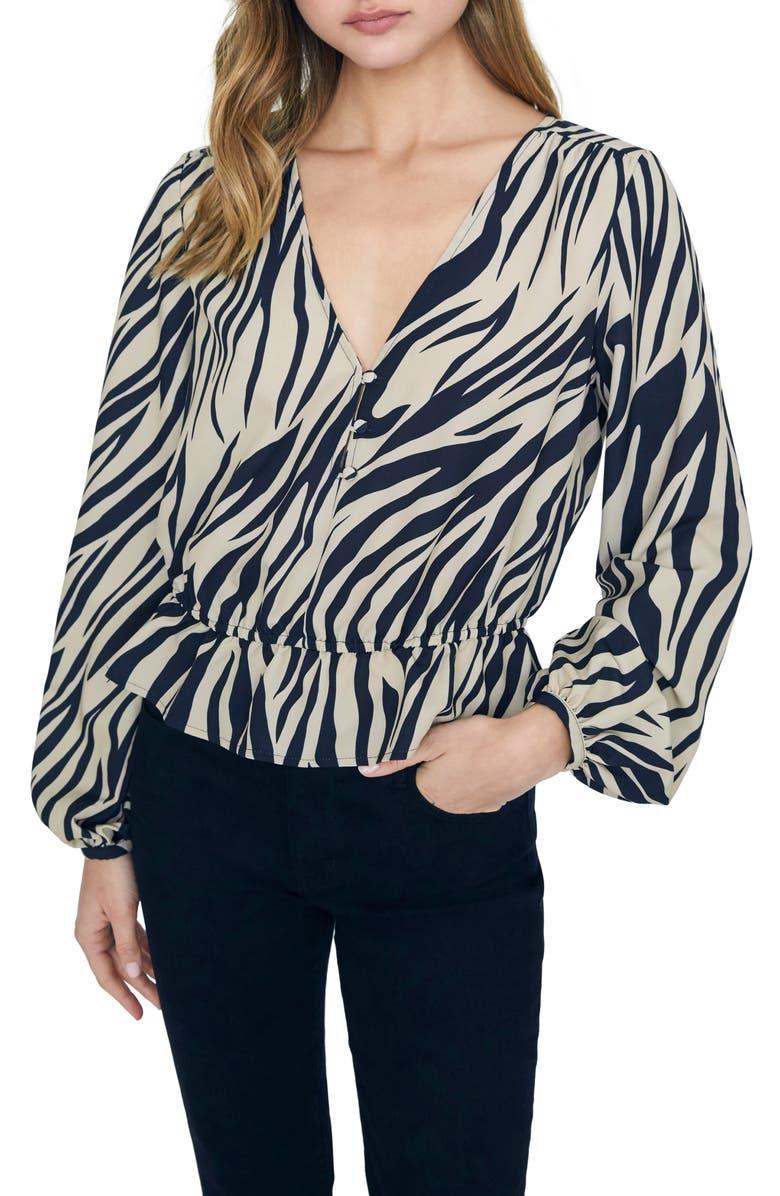 Which is basically any full sleeve blouse where the sleeve is nipped in at the wrist like this All Night Long Zebra print blouse from Sanctuary.  But other sleeves are important too, like belle sleeves or ruffle sleeves.
A sleeve like this ruffle one on Anthropologie's Modern Peasant Blouse would be perfect in this trend.
To make this look out of things you already own shouldn't be that hard.  Wear your wide leg pants, belt last year's blazer and wear all your high neck tops.  I can make this look out of my wardrobe, the only thing I don't have is a balloon sleeve top. How I am going to make it work is with newer accessories.
Buy a wider strong belt for your blazer.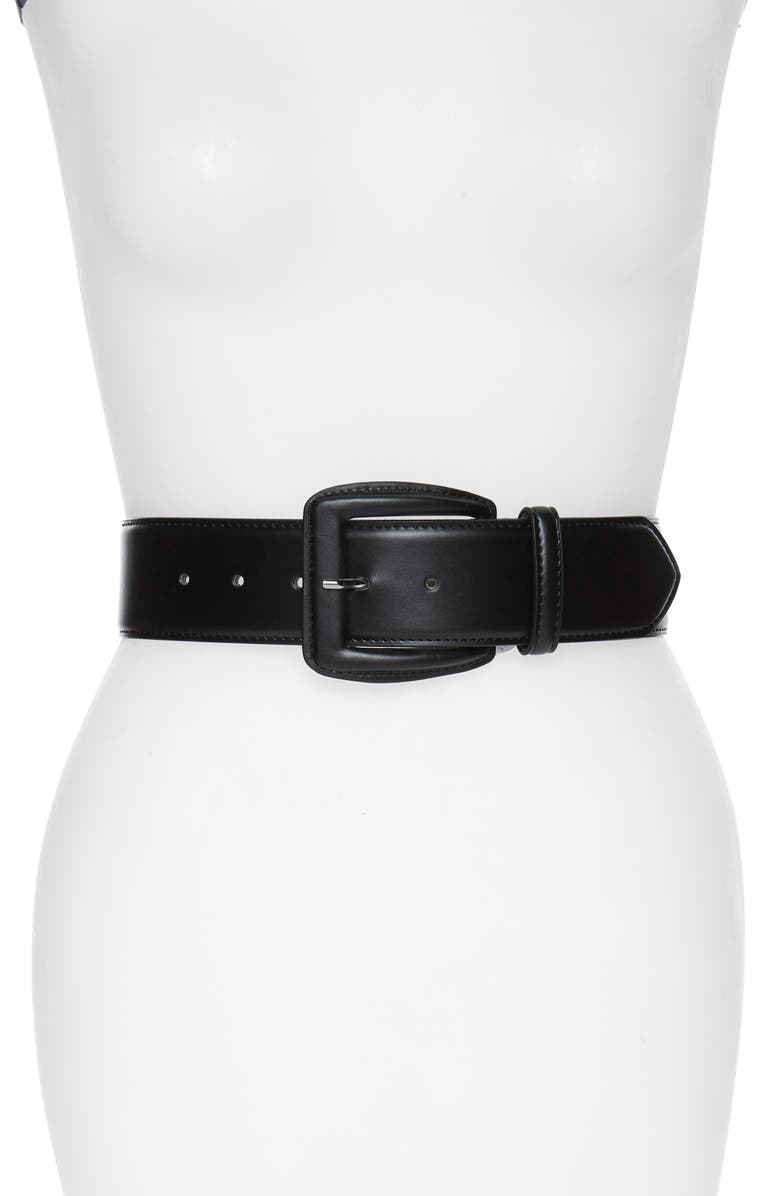 Pick a black belt like this one from Halogen at Nordstrom if you have a plaid blazer and if your blazer is black, either pick something metallic or with a hint of color.
Something in an animal print might work, belt from Anthro.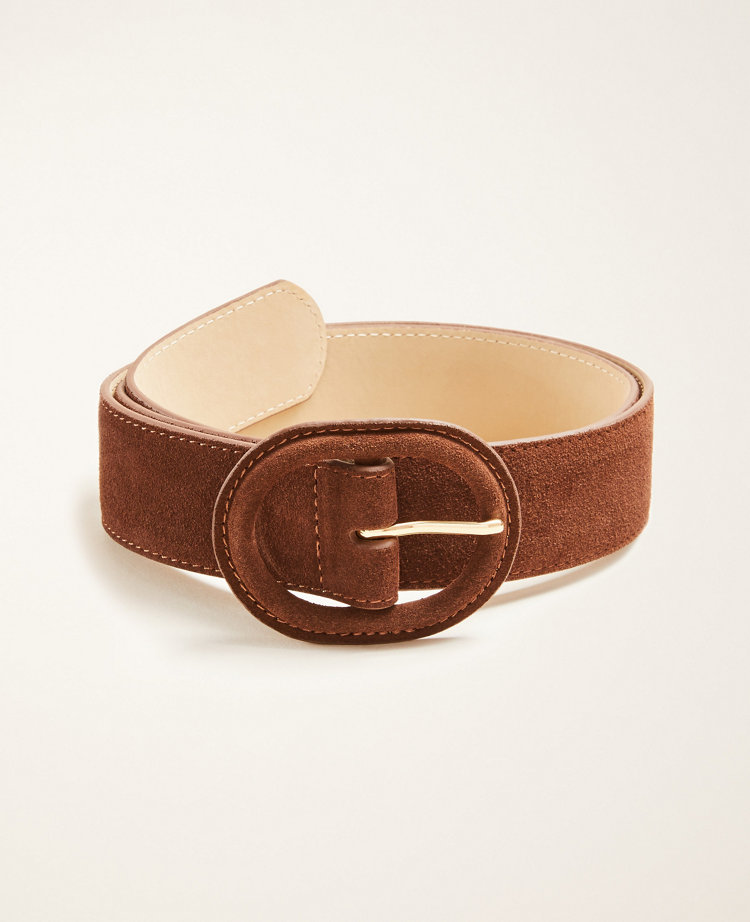 Ot try a wide suede belt in another color like this belt from AT.
Pick an unexpected twist to add to your outfit like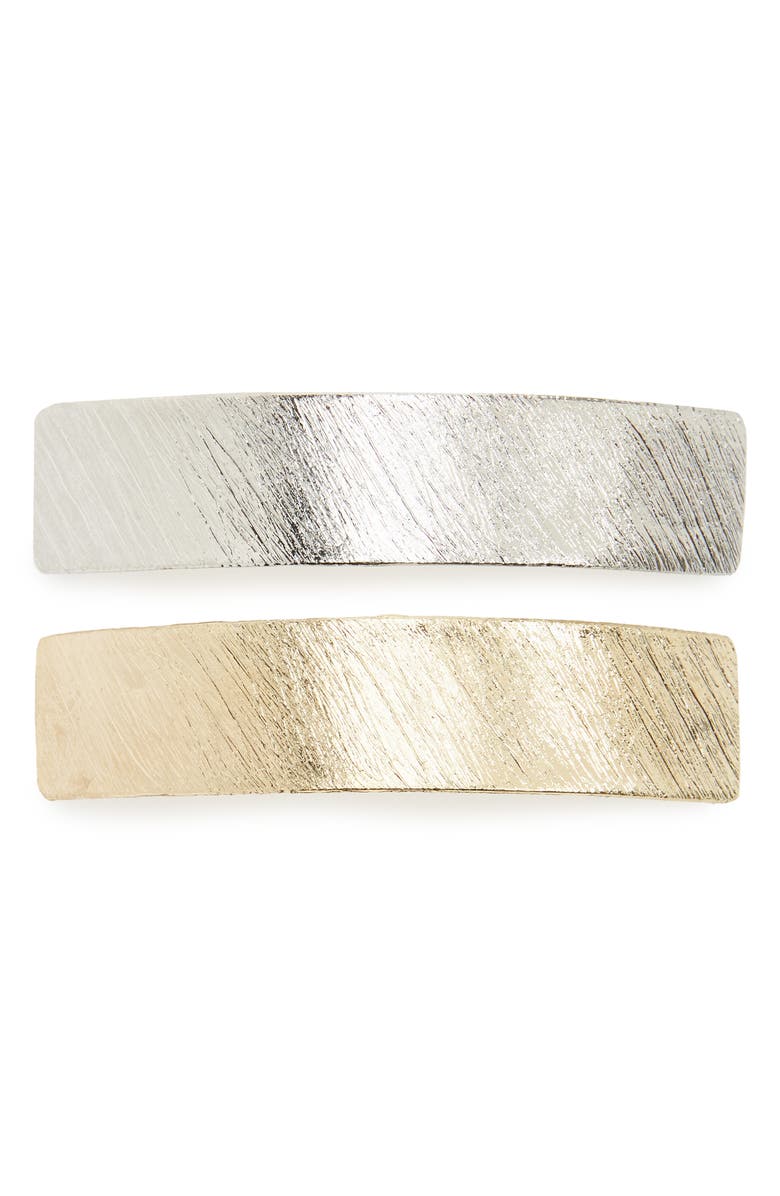 adding two different colored metallic barrettes to your hair ( we will hear more about that trend from our accessories expert Shoshana Lewis in the coming weeks).  Or add a broach to your outfit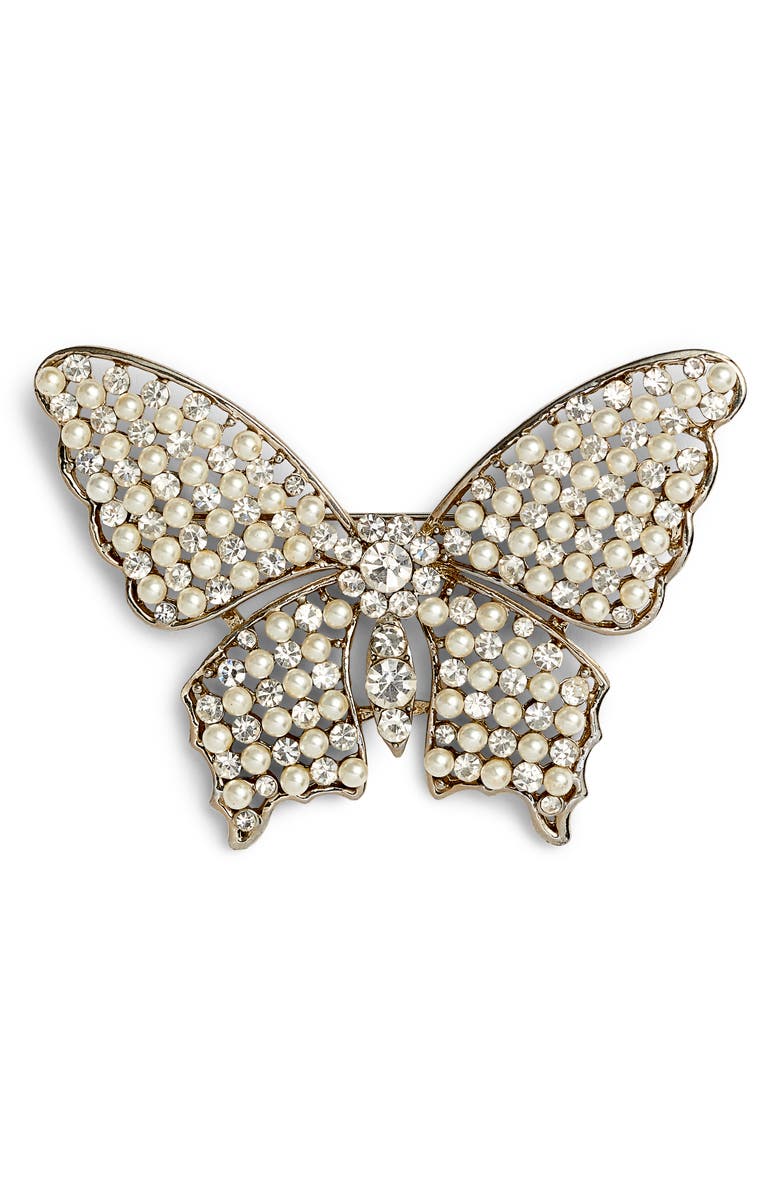 pick something with bling or edginess to it.  I have a whole bunch of antique broaches and you can even add a short chain to it if you want to make it edgier on your lapel or top.  I even use them to keep my open sweaters closed.
Anything with a chain is a great way to add newness to your Updated Classic look.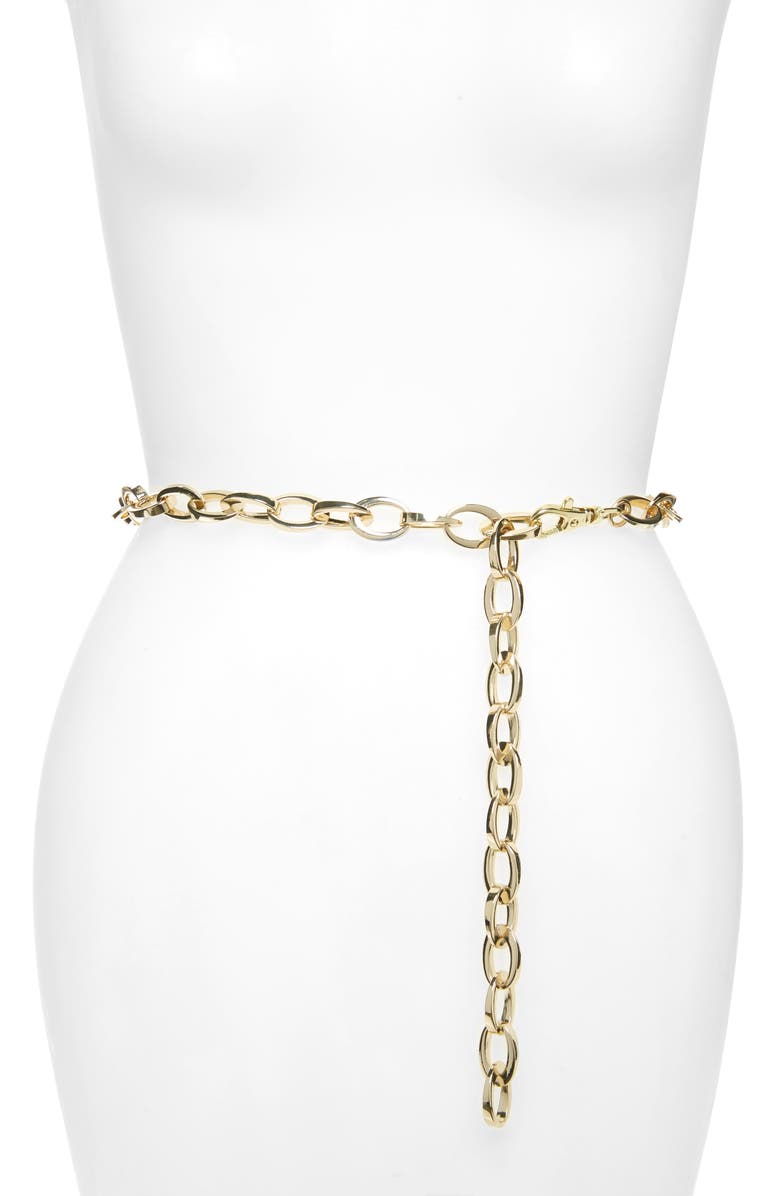 A chain belt like this one from Halogen is a great way to add that edginess to a look or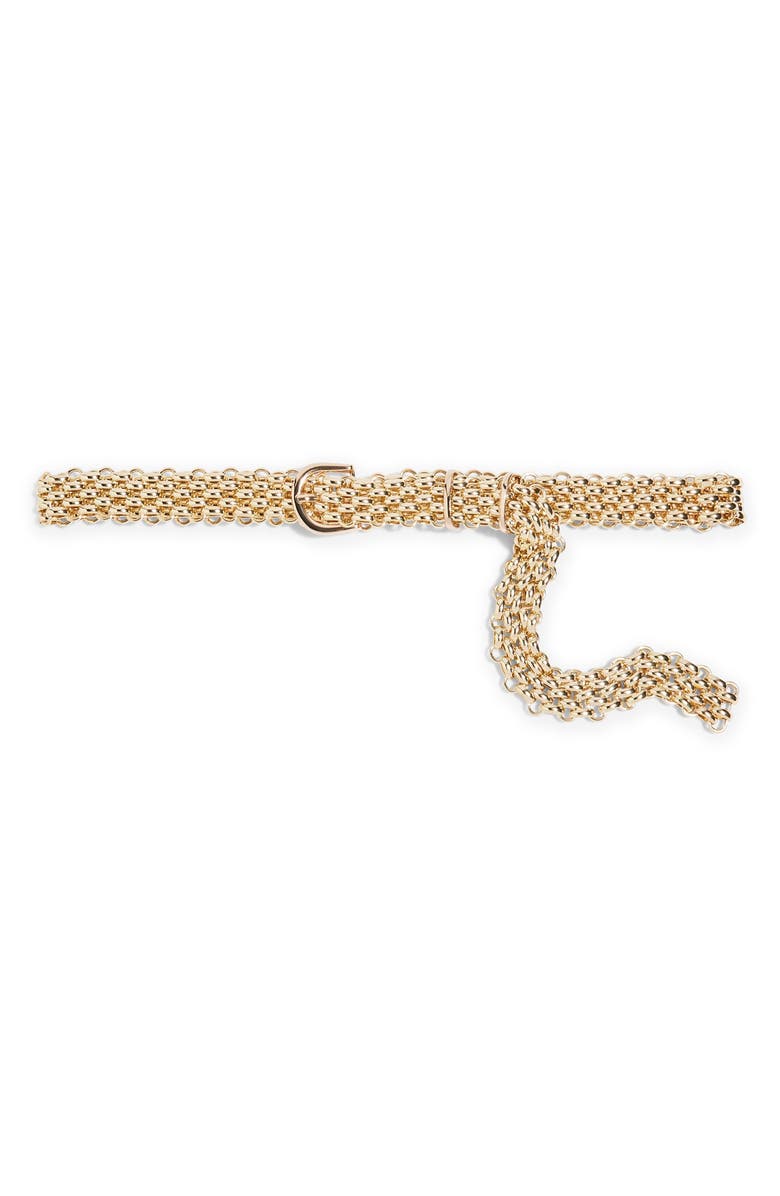 how about a belt that is made of chain, like this one from Top Shop.  You can even layer your chain belt over a skinny leather belt, remember this season more is great.
For footwear, pull out all your embellished or printed or studded shoes and boots.
Boots like this pair from Bruno Premi with a Lucite buckle and heel are exactly what your blazer and bootcut pant need.
With skirts, dresses and shorter ankle pants try an animal print block heel pump.  Or go all out and wear
plaid boots or shoes.  Keep your heels to block heels or kitten to be updated.  Or even pick a pair of embellished loafers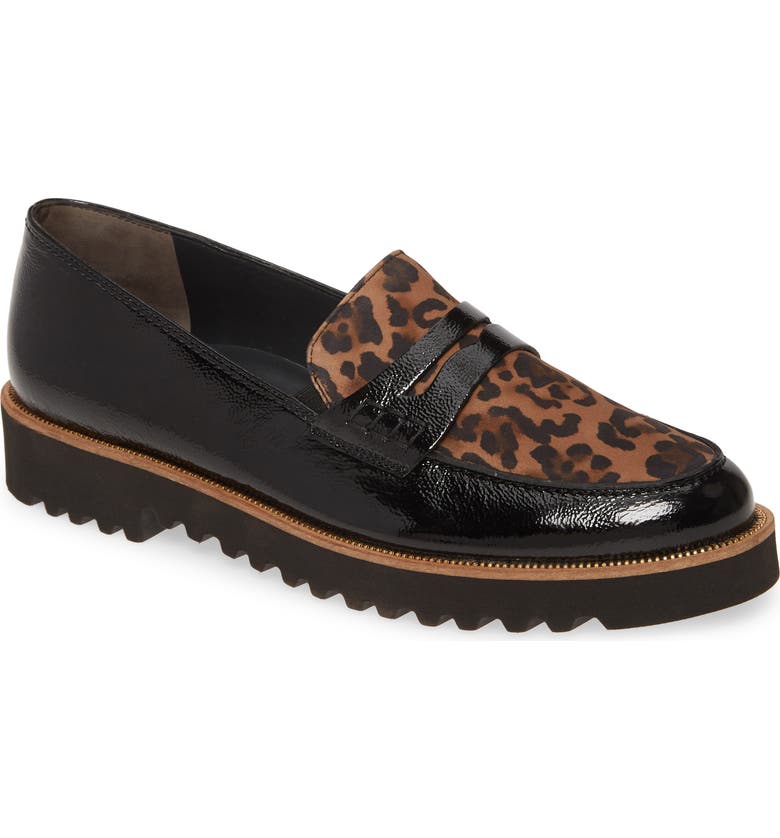 like these from Paul Green.  Other than these loafers all the shoes and boots can be found at Anthropologie online.
The real key to this trend is using the updates to make your classic pieces look fresh. Like adding a belt to your blazer or coat.  Picking shoes and boots with embellishments.  And like I mentioned above plaid and animal prints work really well here as pieces to add in.  But we will talk about that next week.
Do you need help updating your wardrobe? I am available in November for styling appointments.  Email me at Suethefashionista@gmail.com to book an appointment.
Next week we will dive into fall prints.  Then at the end of the month we will look at the Sparkle and Shine trend to start us onto our holiday attire.  Also stay tuned for an accessory blog from Shoshana Lewis in November.
Until next time…