This season Knits are paramount to every fashion look.  When we look at Fall 2019, a few things stand out: lace, satin, velvet, head to toe color and prints.  The one thing they all have in common is that they all need knit pieces to finish the look.  And not only do knits fit into every other trend for fall, they are a trend all on their own and can be layered one on top of the other to acheive this fall's coveted edgy look.
What kind of knits are we going to be wearing? Chances are your knits from last fall can work again, especially if you have them in black or any of the great color hues that are on trend this fall.  Now is the time to keep that pumpkin colored turtleneck.  The 2 other colors you may want to add to your knit collection are purple and some sort of green shade.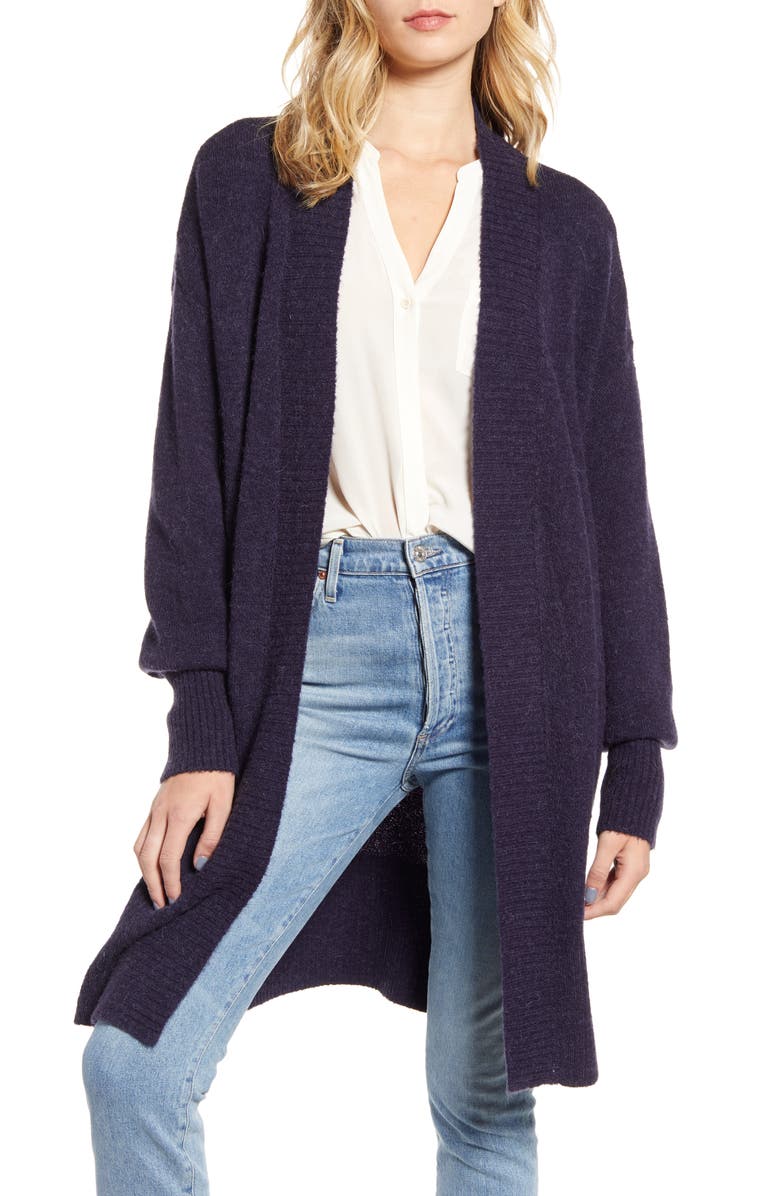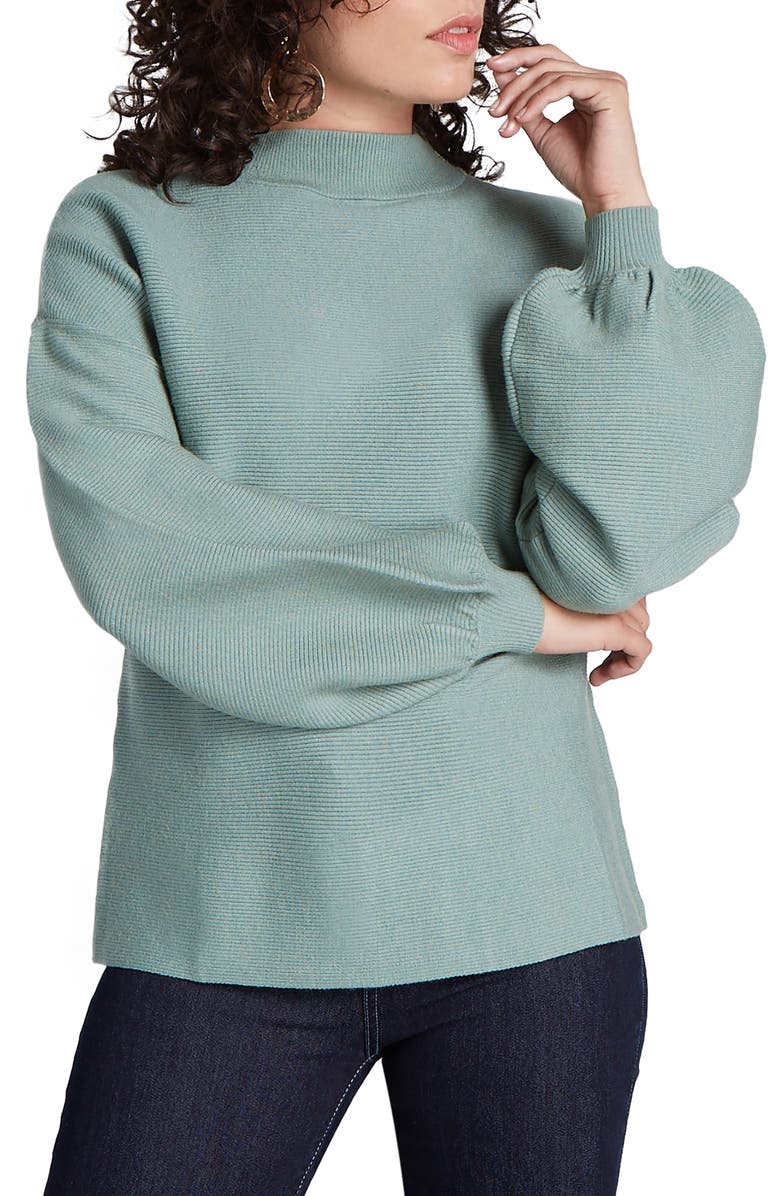 You can choose any style that works for you.  The longer cardigan is still strong for fall and in a rich purple shade from Chelsea28 at Nordstrom it can go from work to play.  If green is your color then maybe try something a bit trendier like ModCloth's Balloon sleeve funnel neck sweater.  Both are not expensive and can make a statement in your closet and you will find them at Nordstrom.
You can use knits as your base layer as well.  A great round neck or V-neck knit top can be the start of the layered knit look.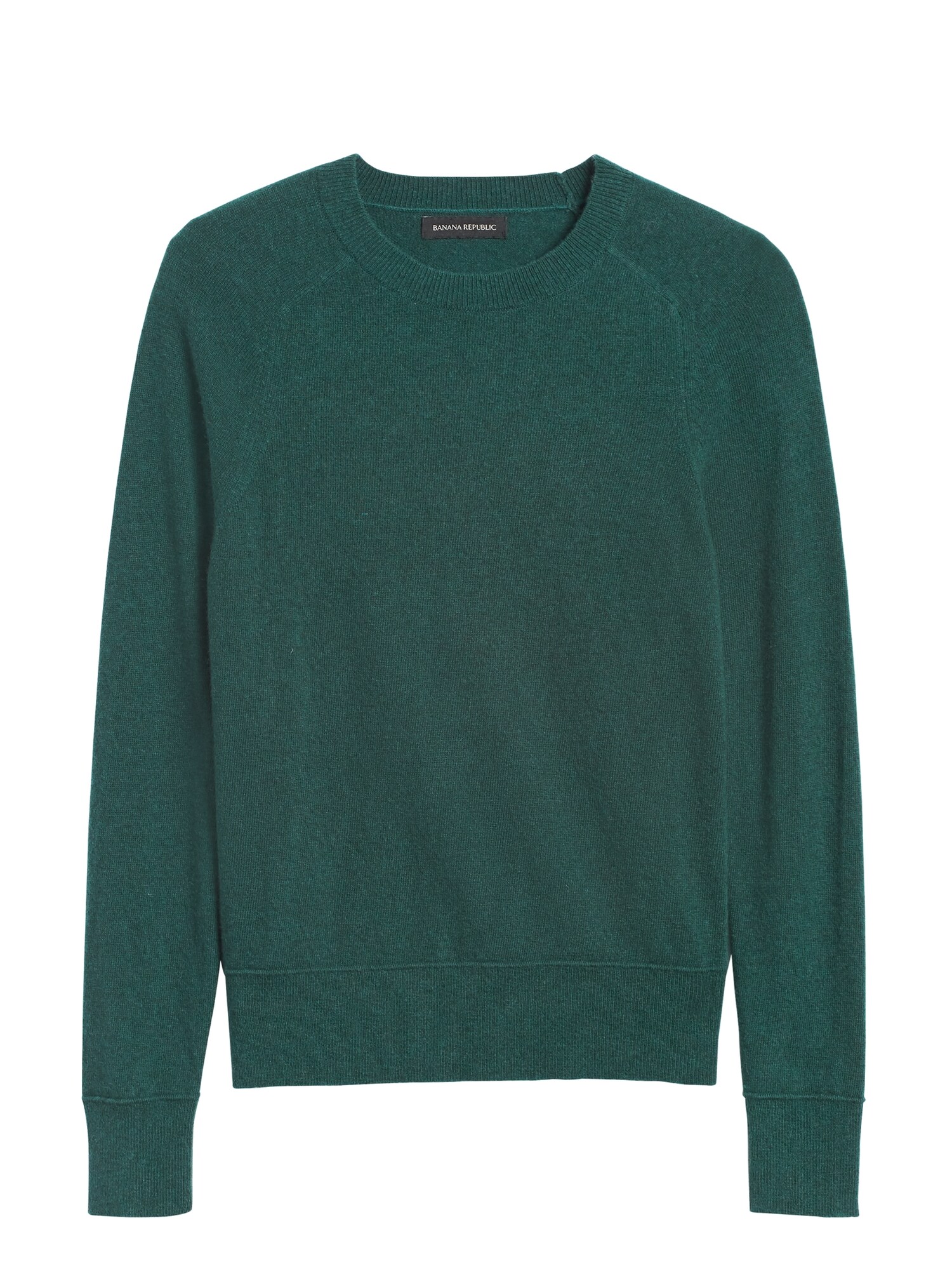 A thinner knit like Banana Republic's Italian Merino-Blend Crew neck could be a great base.  It comes in 8 different colors and looks great because you can wear it closer to the body.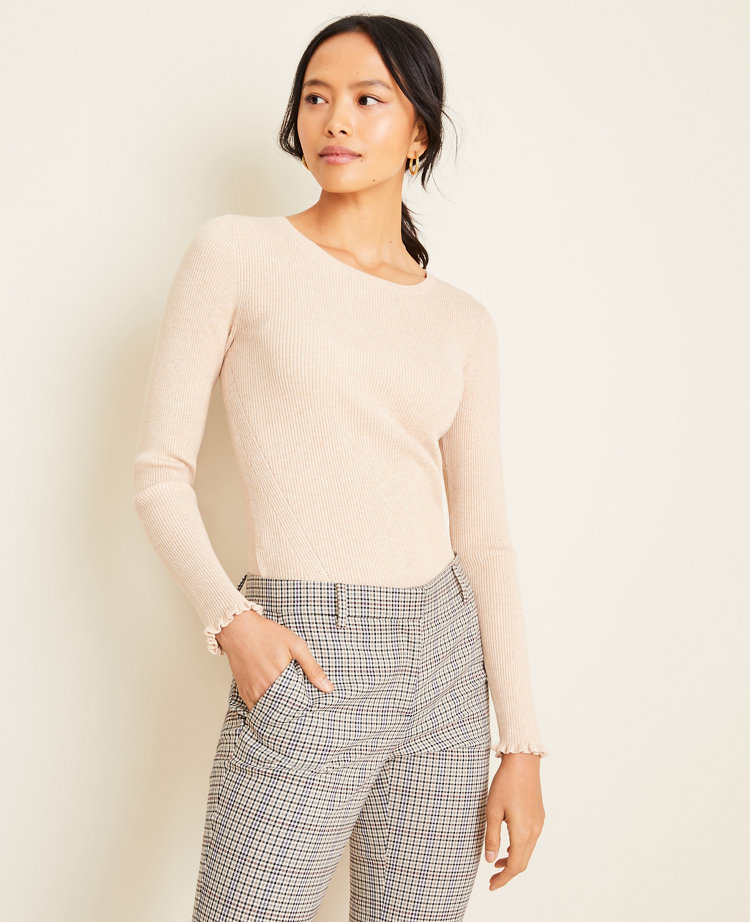 Ann Taylor also has a great Viscose Nylon blend pullover for you to layer with.  I love the cuff detail. 
Or you can use a knit turtleneck like this one from Anthropologie as your layering piece.  Your base layer doesn't have to be solid.  Play with this season's prints and plaids, it will only make your outfit look more interesting.
Knits can work on the bottom too.  Knit skirts, everything like ponte or a rib knit pencil skirt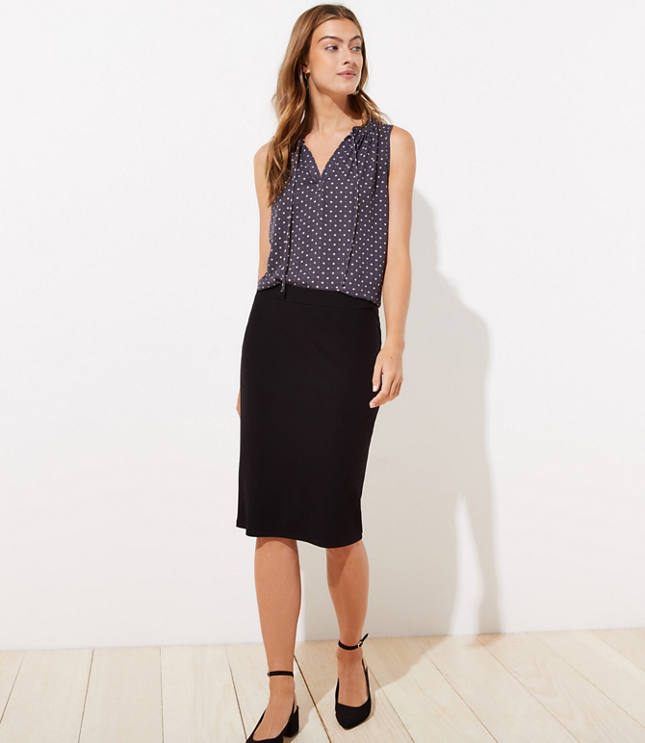 like this one from Loft can work for your new knits look.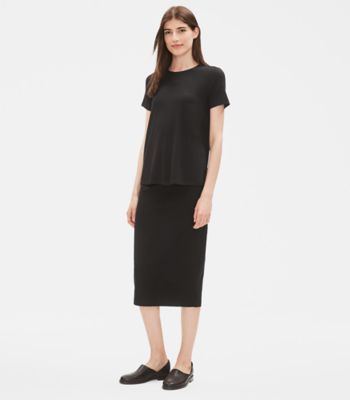 One of my favorite knit skirts is the slim skirt from Eileen Fisher in washable crepe.  I wear mine all year round and it always looks great.  If you love ponte knit, which I do because it always looks great, never loses its shape and never fades, you may want to include ponte knit skirts and pants in your wardrobe.  They go great with a layered knit look.
Believe it or not you can find a great fitting classic ponte knit skirt like this one at Talbots.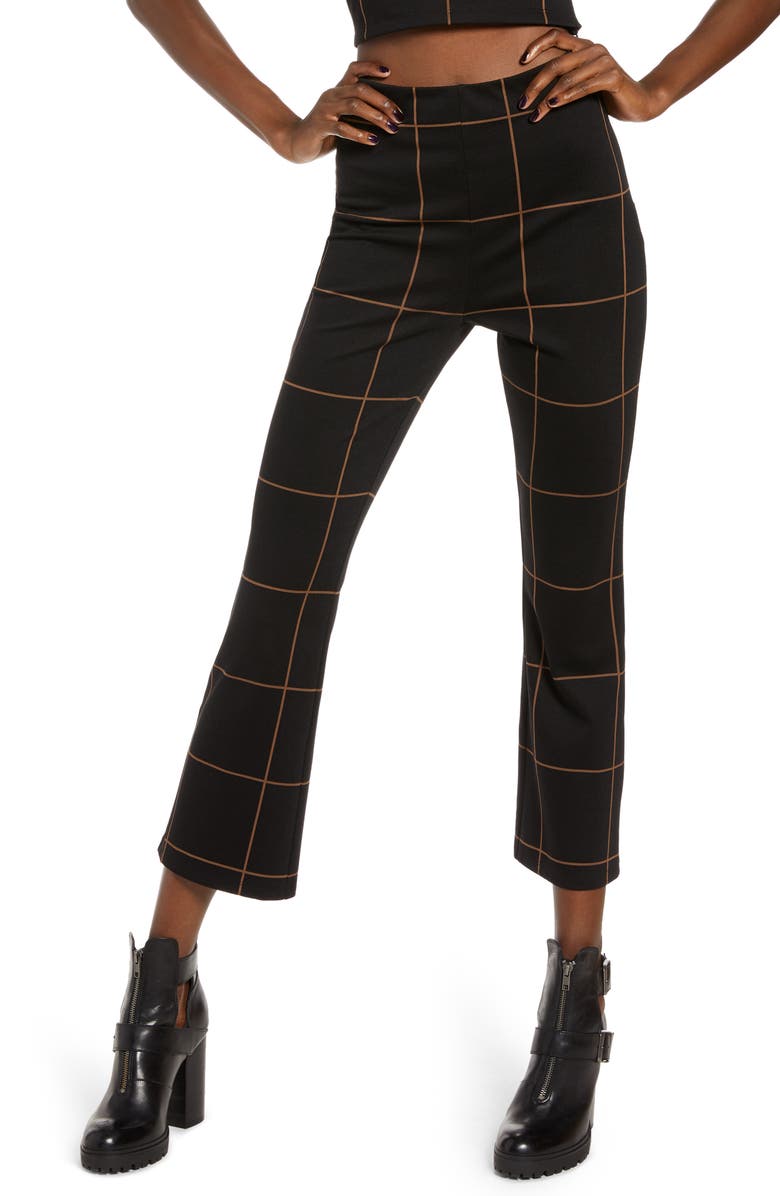 Or get a great pair of ponte knit pants like this pair from Leith at Nordstrom.  Either buy pieces that are classic, like pencil skirts and straight leg pants or go for things that echo this Fall's trends.  A a line ponte skirt or a cropped high waisted knit pant, especially in plaid or one of the it colors, will make your wardrobe pop!
Once you have the layering top and/or knit bottom, because you can always wear your  layered knit look with denim or trouser bottoms.  Then you can add other pieces keeping in mind trends and texture.  Remember this season an edgier look is in.  So maybe you want to add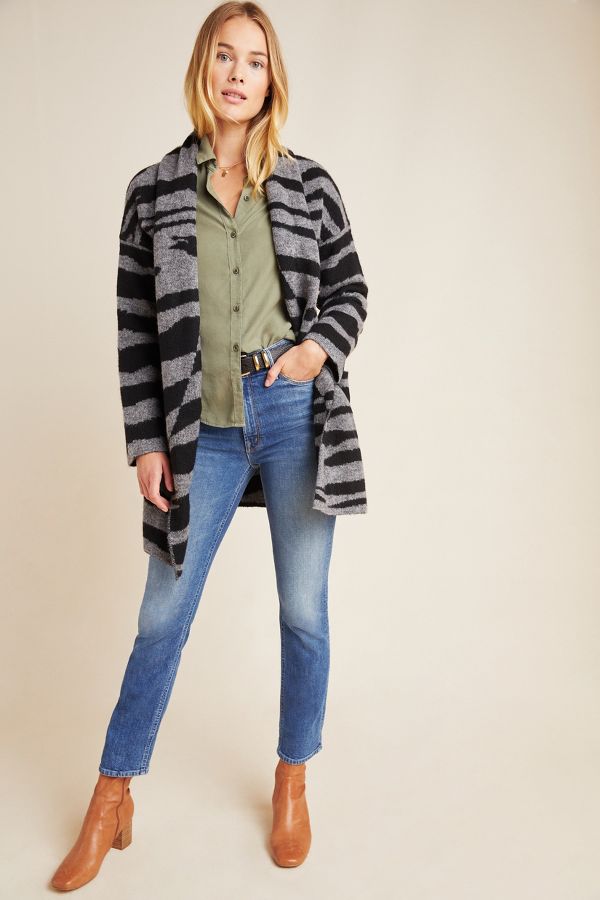 a Zebra Cardigan from Basel at Anthro.  This cardi would work with a black light knit layer underneath perfectly.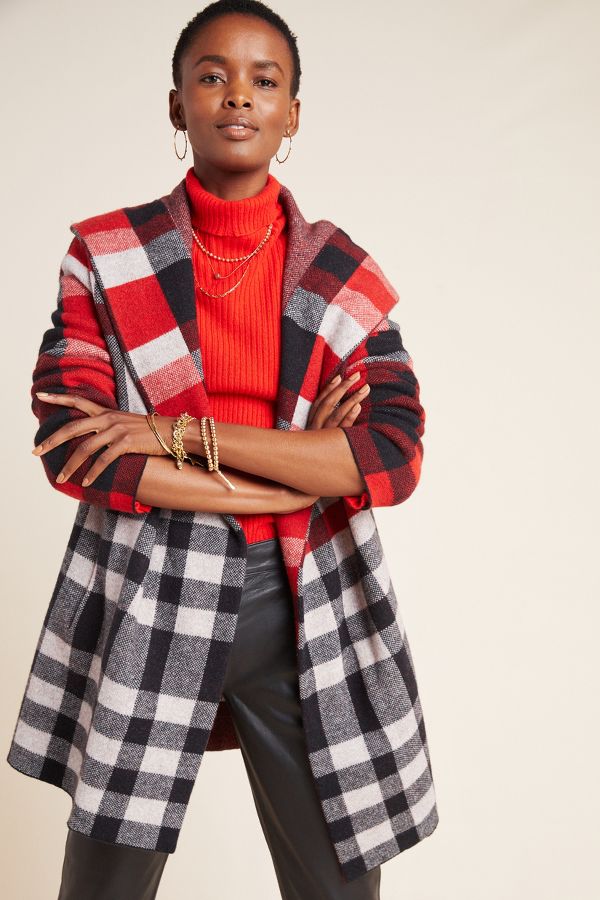 Or play with a knit Sweater Coat as a layering piece.  This one is from Cressida and you can also find it at Anthro.  A great thing about a longer cardi or sweater coat is that you could add one more layer underneath like a knit vest or shorter fitted cardigan.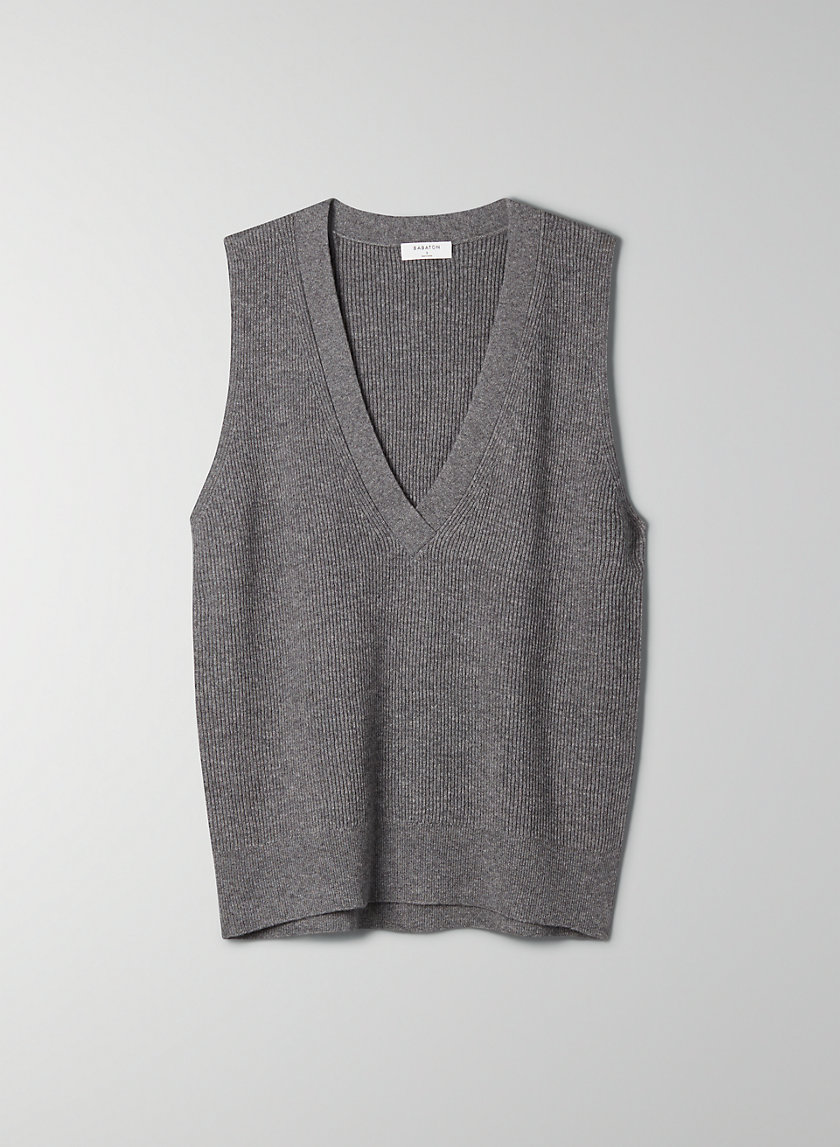 Babaton at Aritzia has this fabulous Sidney vest that comes in Charcoal or Oatment and would be great layered underneath a cardigan. Or you can choose a close fitting shorter cardigan like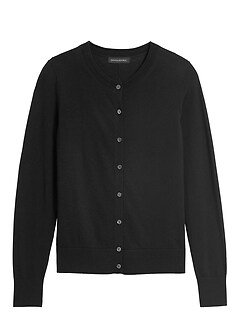 this Washable merino wool one from BR.  Each piece that you layer should be little heavier than the one underneath and lighter than the one on top.
I usually use a long sleeve knit crew neck t-shirt as my base.  I have them in lots of colors and you can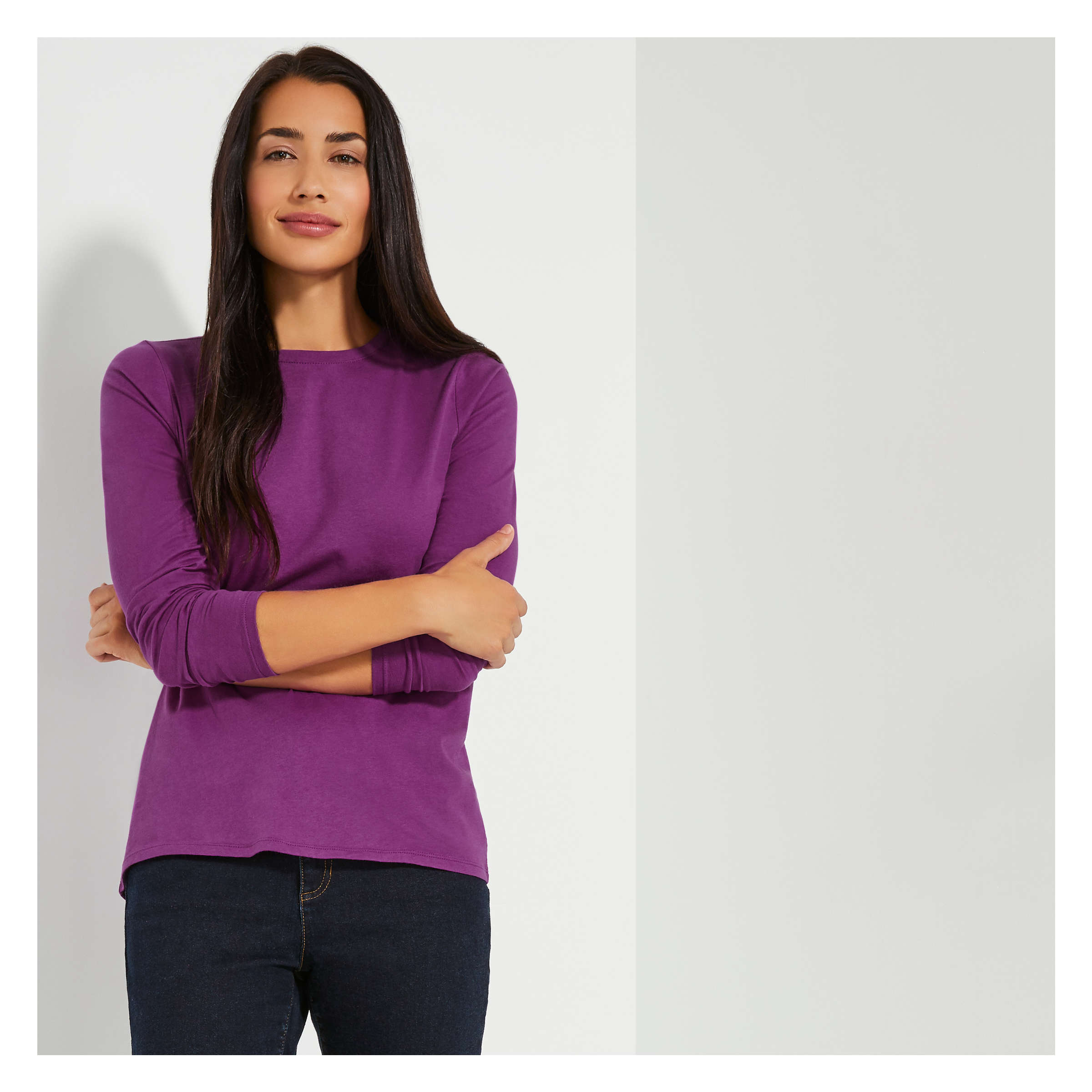 find them at places like Joe Fresh, so you don't have to spend a fortune.  From there you can add whatever you want on top, like a vest and heavier cardigan.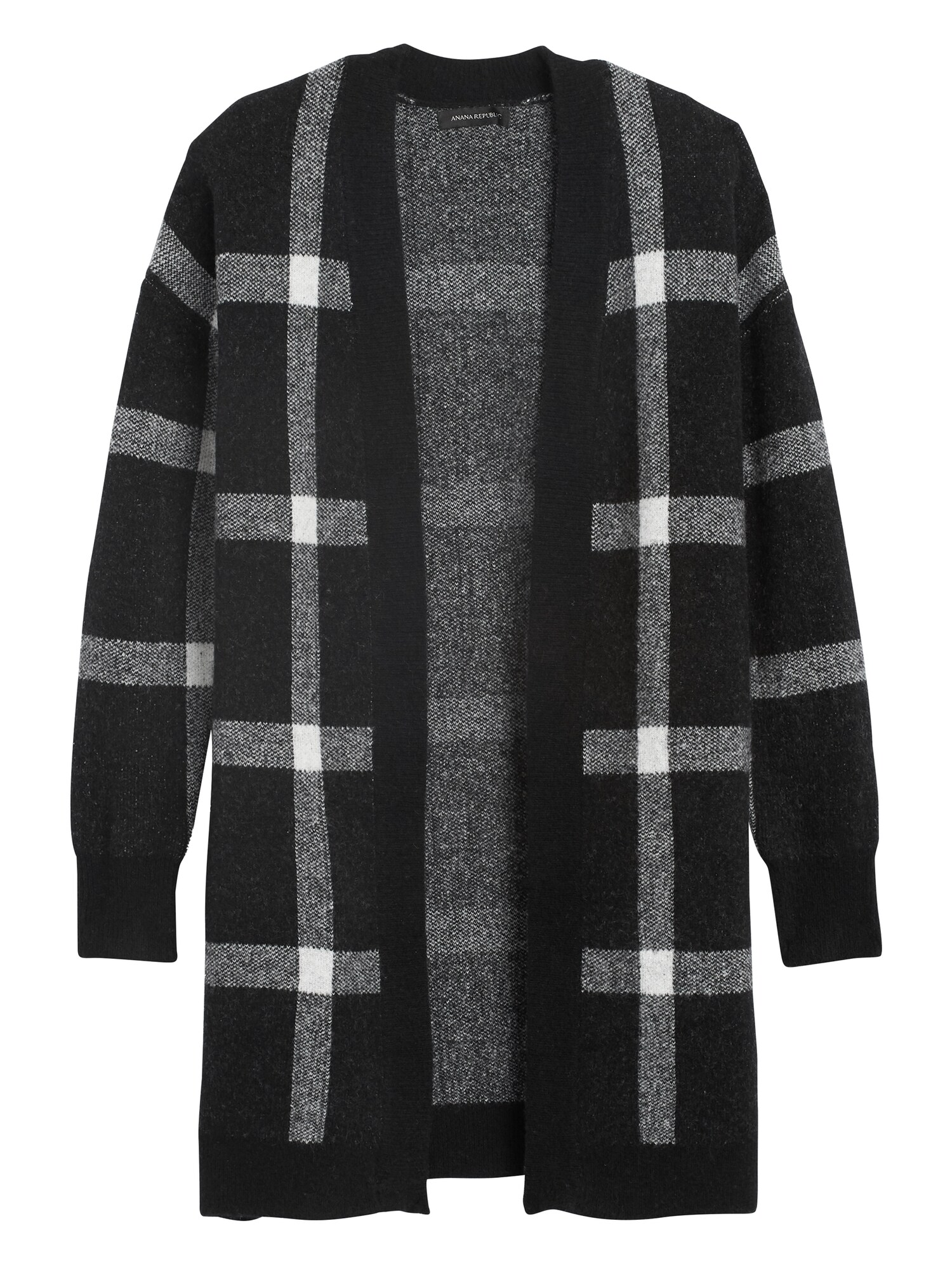 Any oversize cardigan works.  This is the Aire oversize cardigan from BR but there are lots everywhere.  Anthro is a great place to search for interesting cardigans or take a look at J. Crew or Nordstrom.
Make sure you accessorize too.  Knit scarves can add an additional layer.  The heavier the knit looks in a scarf the better this season.  So try something like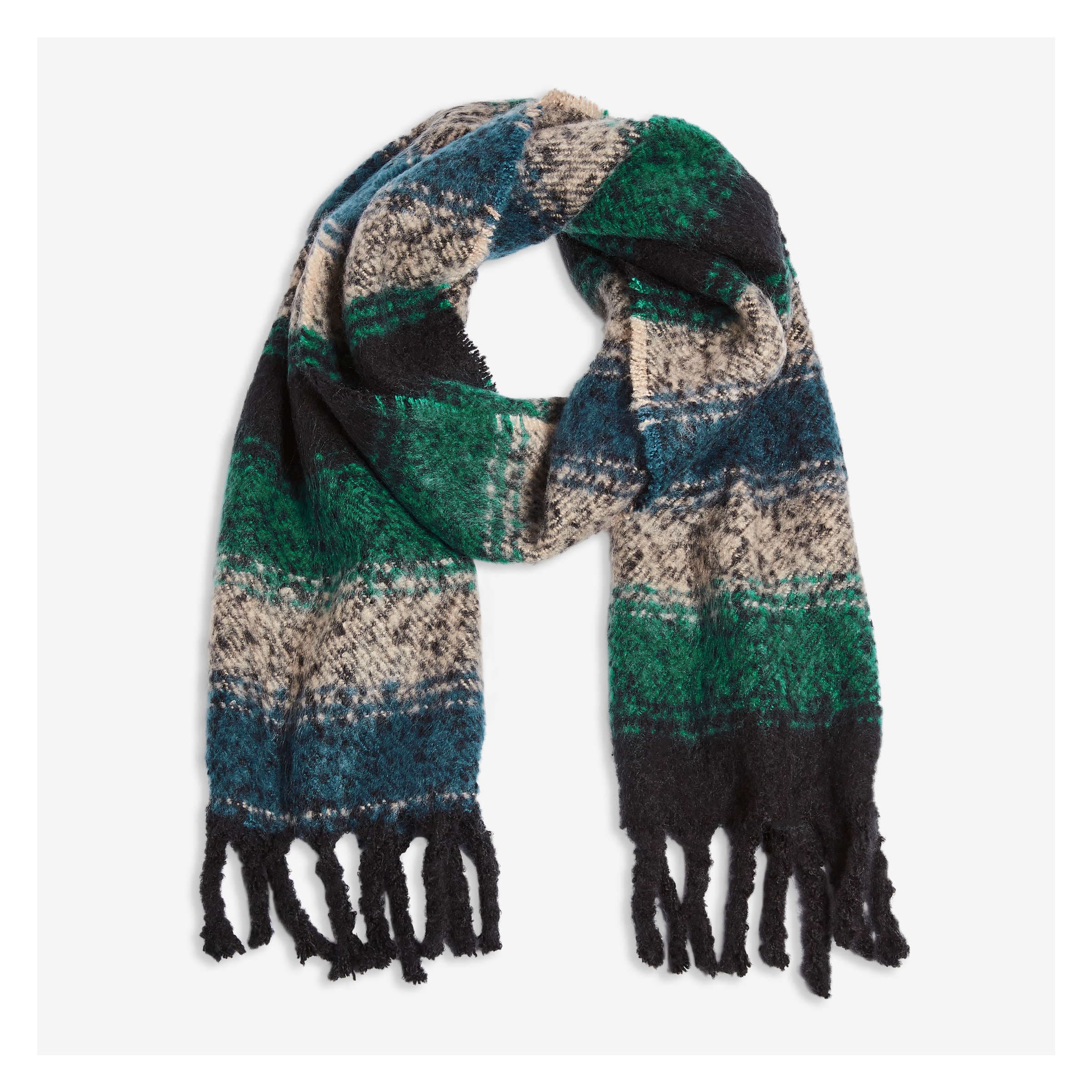 this Stripe Scarf from J. Crew or
this Mimi Fringed wrap scarf in lots of different colors at Anthro. Or if you are really motivated make your own! That rustic knit look is really in this fall, so a handmade scarf would definitely work.
And another trick to make your look edgy is to belt your top layer, so if your top layer is a cardigan, maybe think about adding a belt.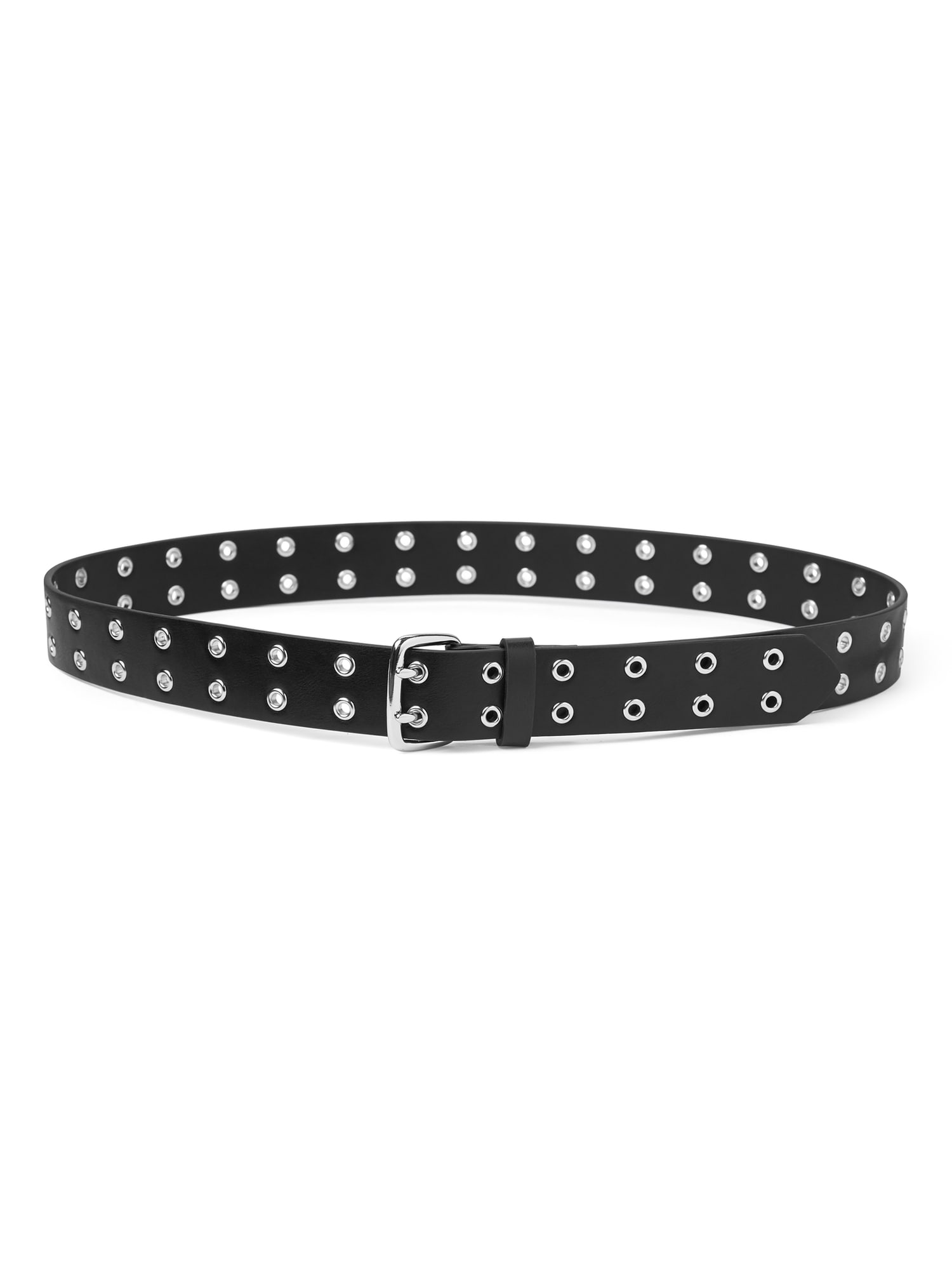 Pick something with texture or detail like this Double Grommet Belt from BR.  And don't be afraid to add knit tights in colors if you are wearing a skirt.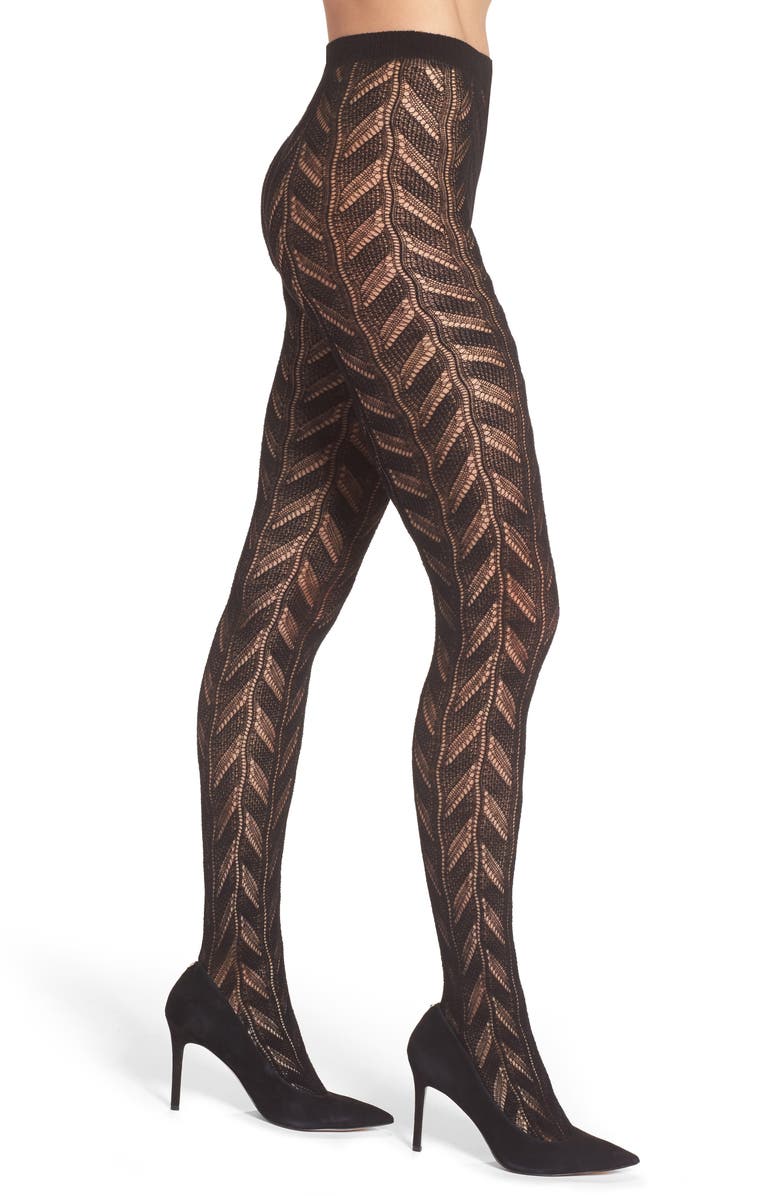 Colorful or textured tights are exactly what you want to wear this season, so pick either a color that works with your outfit or try a textured pair like these from Natori at Nordstrom.
And finally wear a chunky boot or shoe with your knit layered look.  Try a boot that has it's own texture like suede.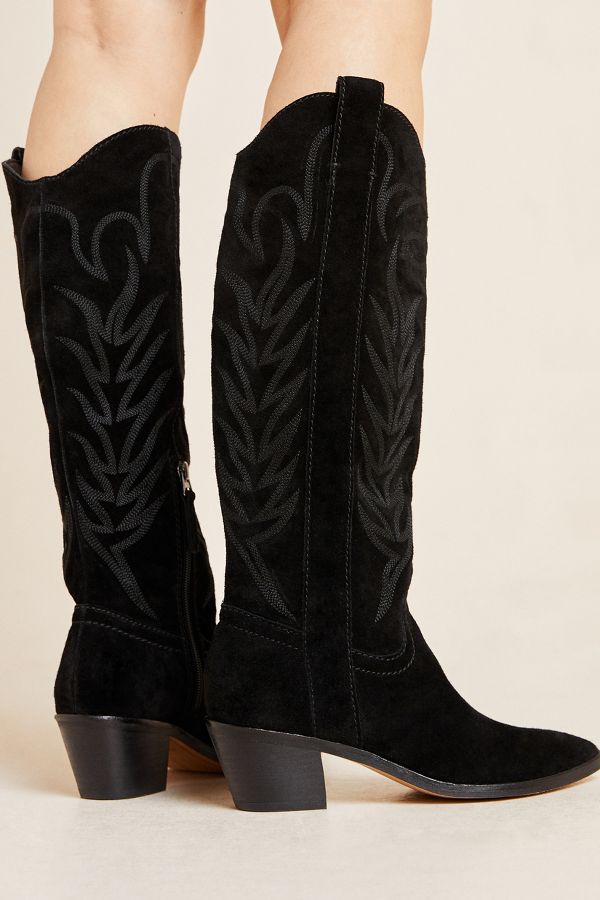 If you love the cowboy trend try suede textured cowboy boots like these from Dolce Vita at Anthro.  Or if you prefer something a little more classic try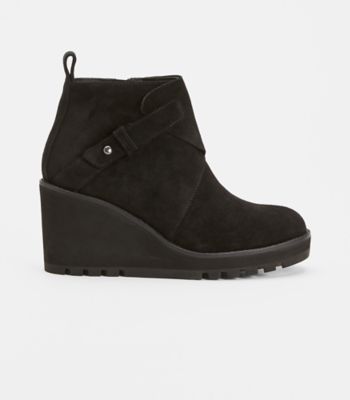 a casual suede wedge boot by Eileen Fisher.  Just try and keep to the same color story for your shoe as your outfit.  It doesn't have to be a boot or bootie, there are lots of choices this year. A sneaker could work just as well for a layered knit that is casual
just make sure they have some texture or a pattern like Penelope Chilvers high top sneakers at Anthro.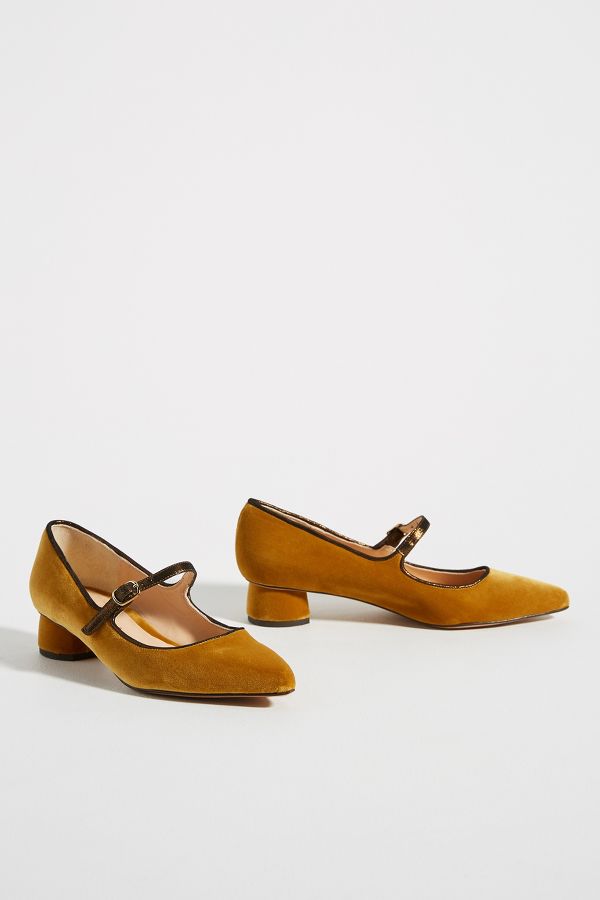 Or if your look is for work or a bit dressier, try a textured shoe like something in velvet.  I love this Chie Mihara Shae Heel Mary Jane at Anthro, they would look great with a knit dress or skirt and colored tights.
You can layer your knits over your outerwear as well, perhaps a great wrap belted over a basic winter coat. BR has a great collection of wraps this season,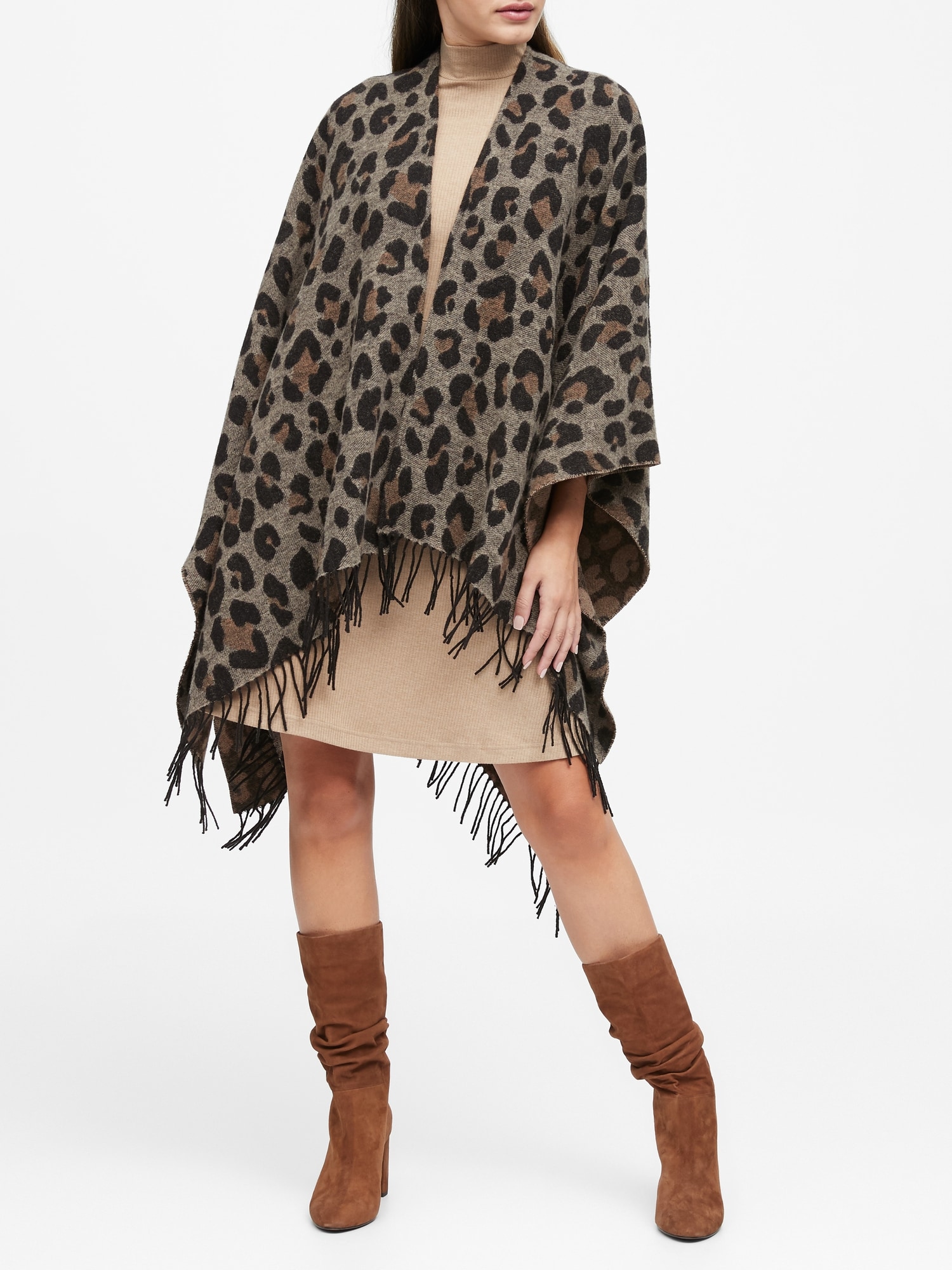 this Leopard Wool Blend poncho wrap would look great belted over a camel or black coat.
Play with your looks, try layering in your own wardrobe.  Find a close fitting shorter cardigan or vest and try layering it underneath a chunky cardigan, or next time you put on your wool coat try a colorful or patterned wrap over top and secure it with a belt around your waist.  I also love turtlenecks layered under other sweaters once the weather gets a bit cooler.  Make this look your own by using your own scarves, wraps and sweaters, have fun with it!
If you need help making these trends work for you, then maybe you want an hour or two of personal styling.  I can even come into your own closet and help you make outfits of what you already have.  Right now I am booking appointments for November, so book soon so you don't lose the spot you want.  Email me at Suethefashionista@gmail.com to book appointments or to ask any fashion question you may have.
Next week we will talk about the New Utility looks including Quilting and Fleece and how they are not just casual this Fall.  So stay tuned!
Until next time…