Yes, this Fall's Romatic trend has a lot more edge than last year's.  Although there is nothing wrong with recycling a great romantic top or pant that you bought last year, I certainly will be doing that.  But this Fall you need to add edge or a bit of grunge.  If those aren't your style than try making your Romantic look more Grandma Grunge by adding layers and layers of jewellery and scarves.  This way you can still look like you, but more current.
If you wanted to start from scratch this Fall, the first thing you need is Lace.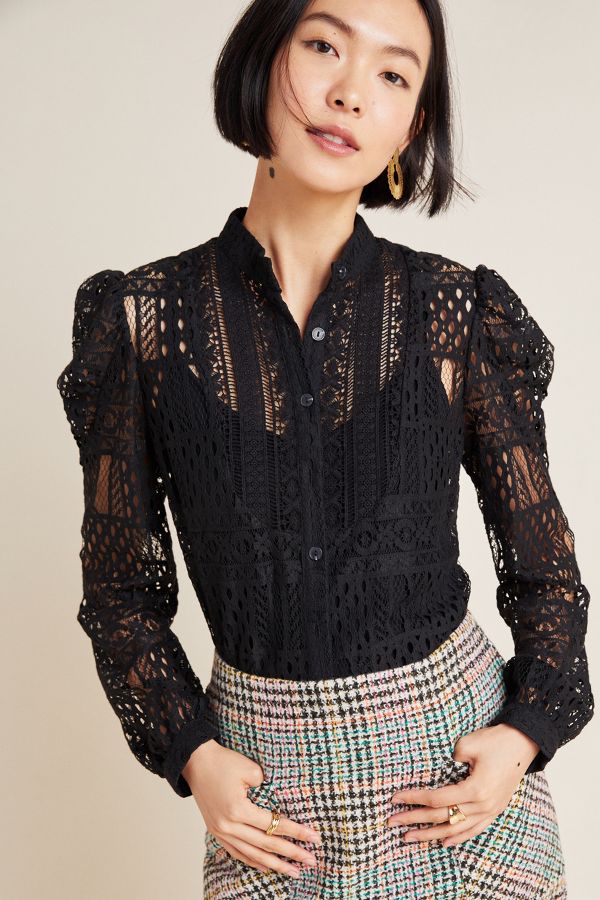 It doesn't have to be black but I think this Cherie Lace Blouse from Anthropologie is too beautiful not to post.  I particularly love the puff sleeves and that the piece underneath doesn't come with it so you can wear your own cami or tank or wear it over a basic black dress!
Colored lace is important too! If you are tired of black lace then try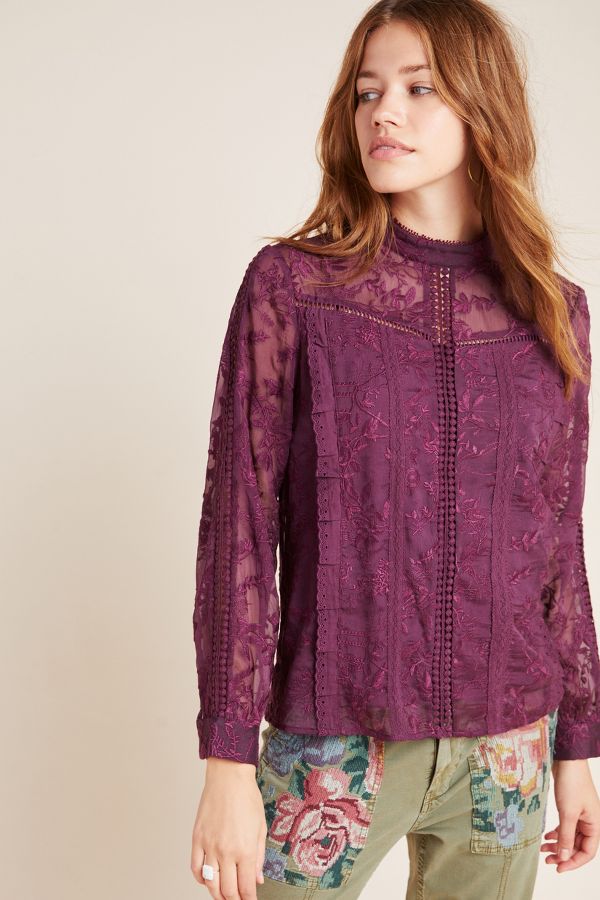 this adorable Isabinda blouse also from Anthro in this stunning lavender.
You can do lace on the bottom too.  Remember our lace pencil skirt that we should all have in our closet? If you don't have one get one! Ann Taylor has one online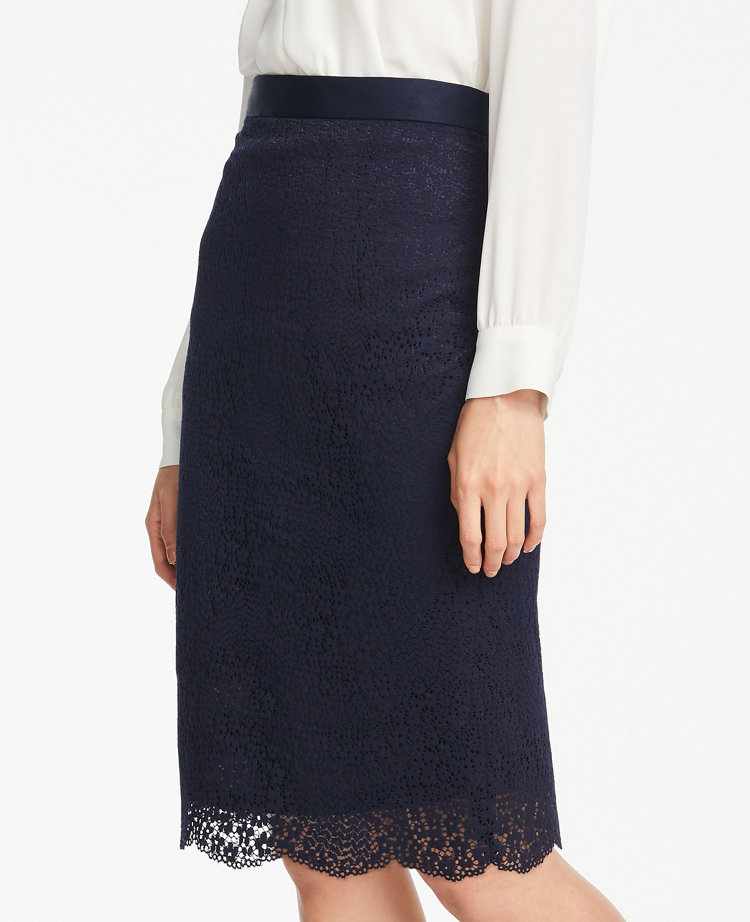 in Navy or head to Nordstrom and grab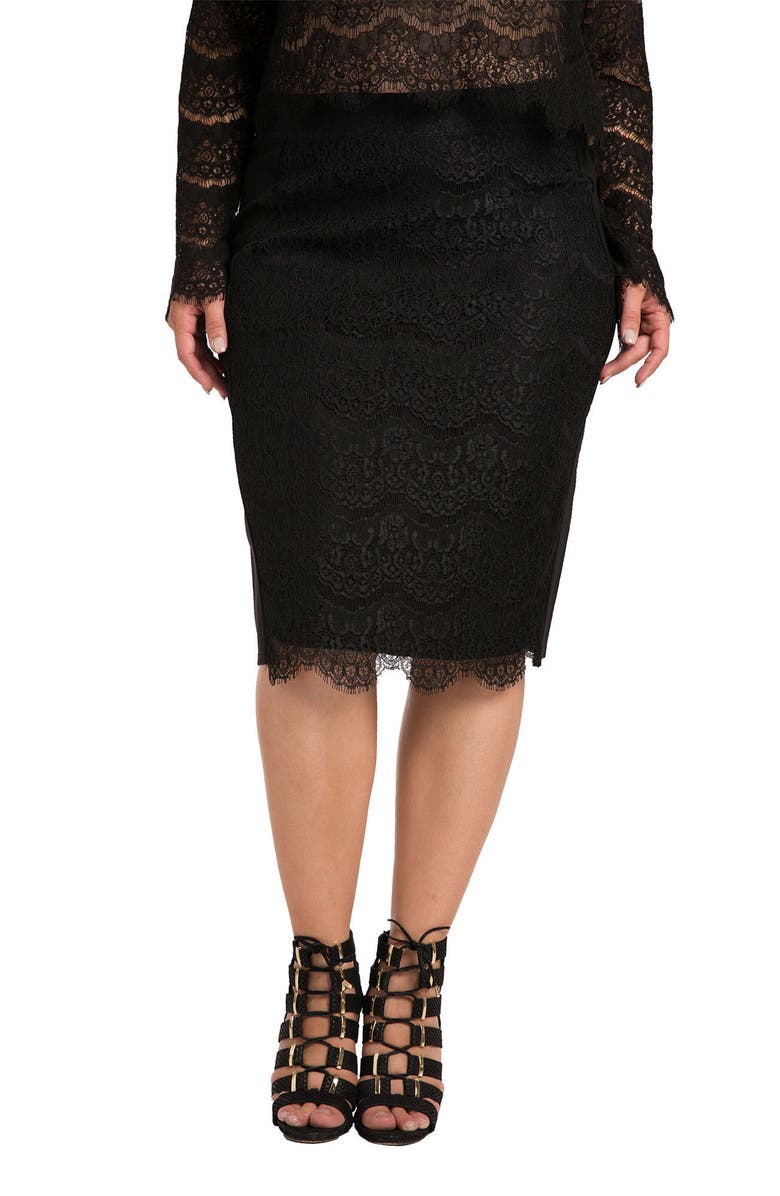 a skirt like Standards and Practices Tori Lace overlay pencil skirt.  You can never go wrong with a basic pencil skirt in your wardrobe.
The second thing you need is texture. Think Velvet, Satin and plush fabrics to all mix with your lace.  The way the fabric looks and flows is very important in this trend.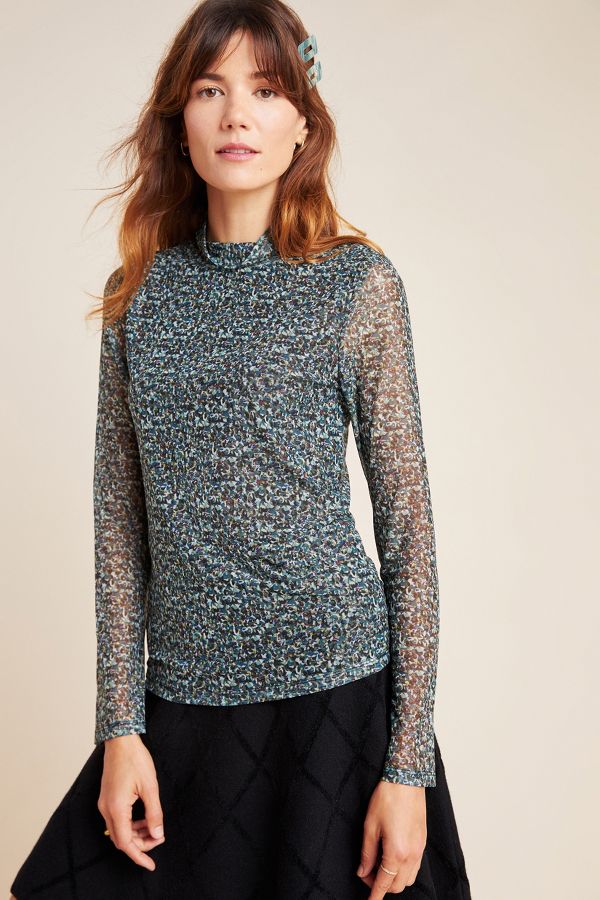 Maybe try a gauzy turtleneck from Anthropologie to layer over a satin midi skirt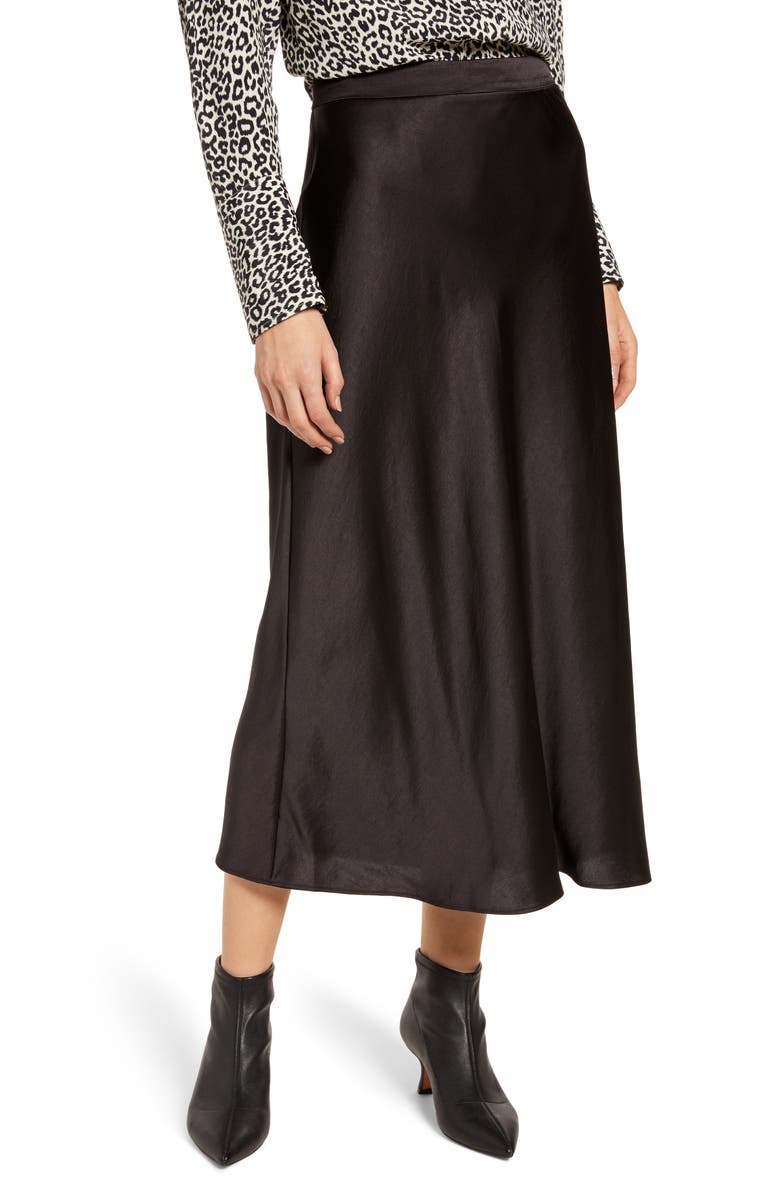 . This skirt is by Something Navy at Nordstrom.  I am in love with the midi satin and printed skirts this season with a closer fit top.  It's very feminine and very Romantic.  Or try a suede or faux suede look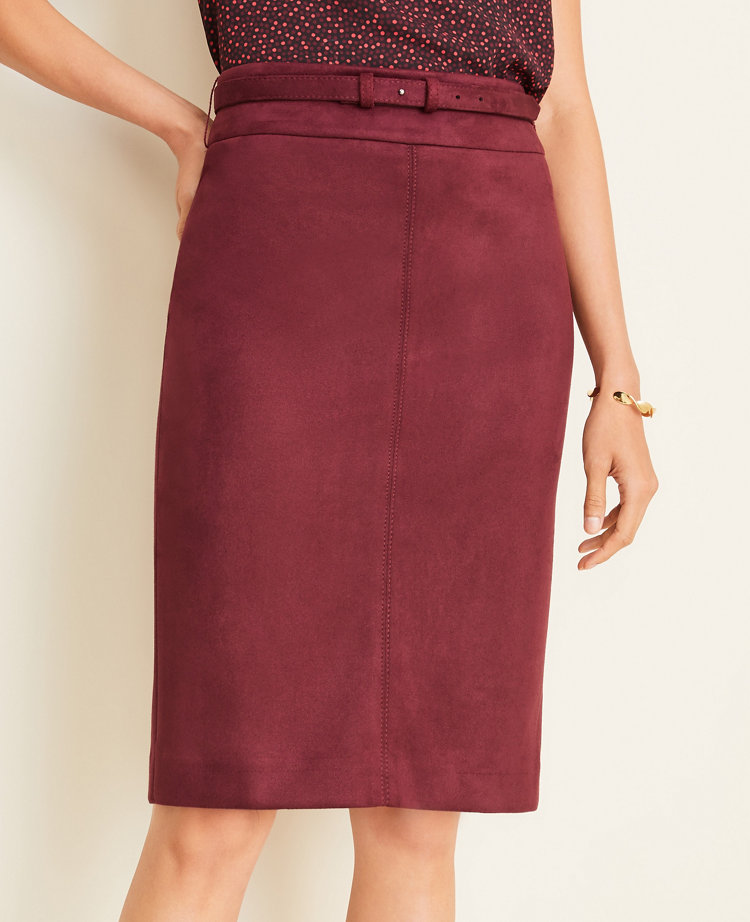 Ann Taylor has lots of faux suede and mixed with black or off white lace this skirt can take you to work and out for the evening!
Velvet is still important this year.  You can grab a velvet blazer and where it almost everywhere.  Pick something that will stand out, like a strong color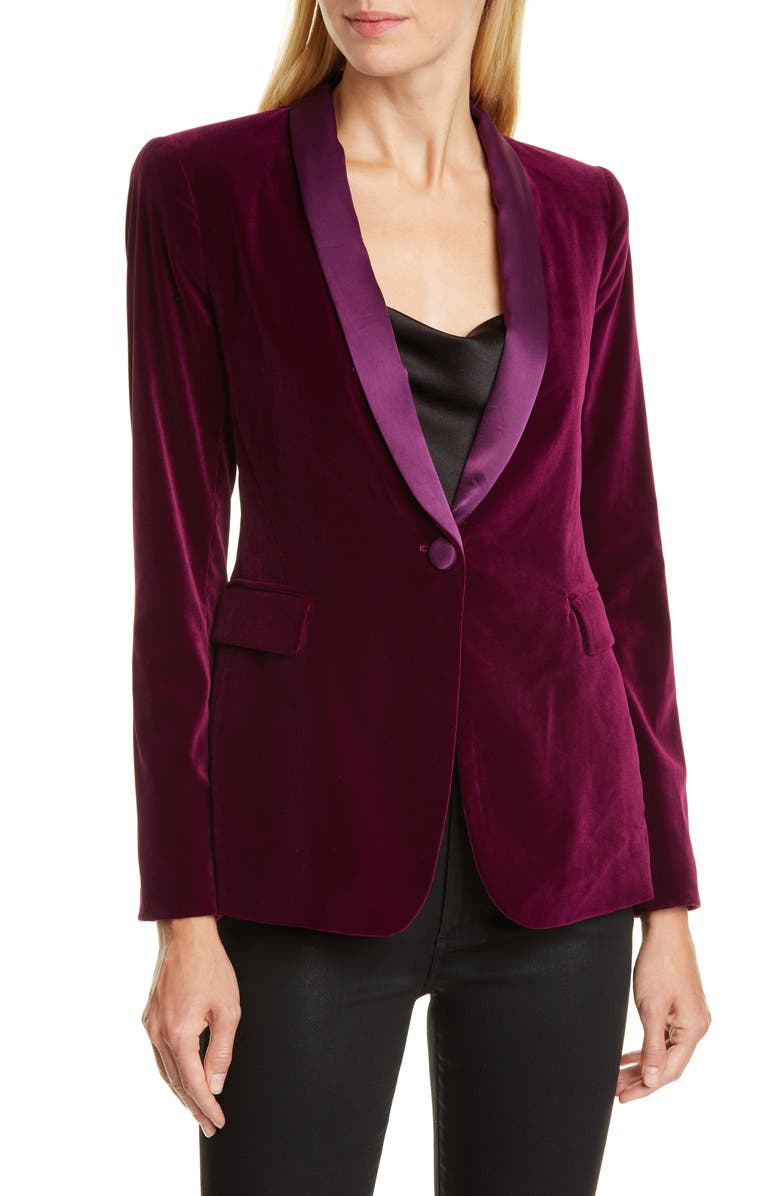 like this one from Alice + Olivia at Nordstrom in Merlot.  Or pick one with some detail to the actual material, like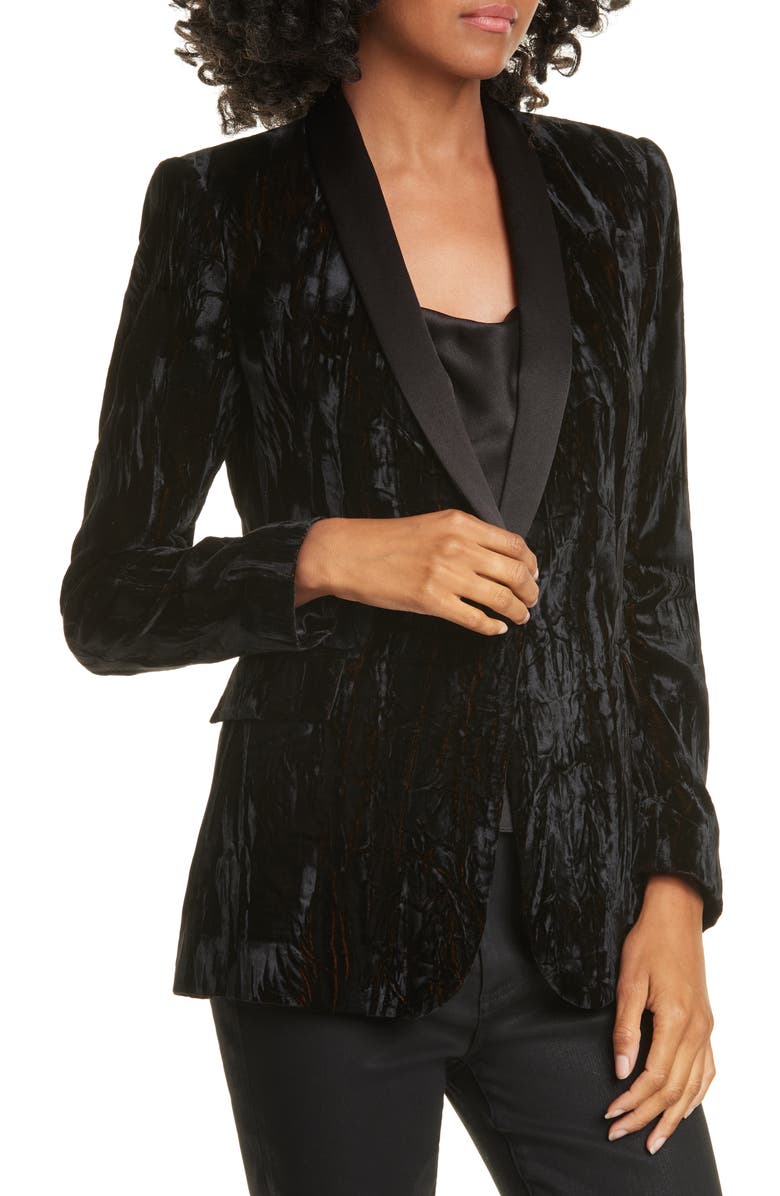 Alice + Olivia's crushed velvet blazer also at Nordstrom.  Wear these over your textured bottom or with pants or jeans.  Velvet isn't just for evening any more.  The idea with these two jackets is to dress them up and down.  Remember the key to the look this season is to make it edgy.  So lace under velvet and then with denim or wide leg pants on the bottom.  Edge your look with metallic accessories or interesting shoes.
One of the ways to bring last year's clothes, lace tops and pants, velvet pieces, etc. into this year's trend is by accessorizing.  Choose a shoe or boot with detail,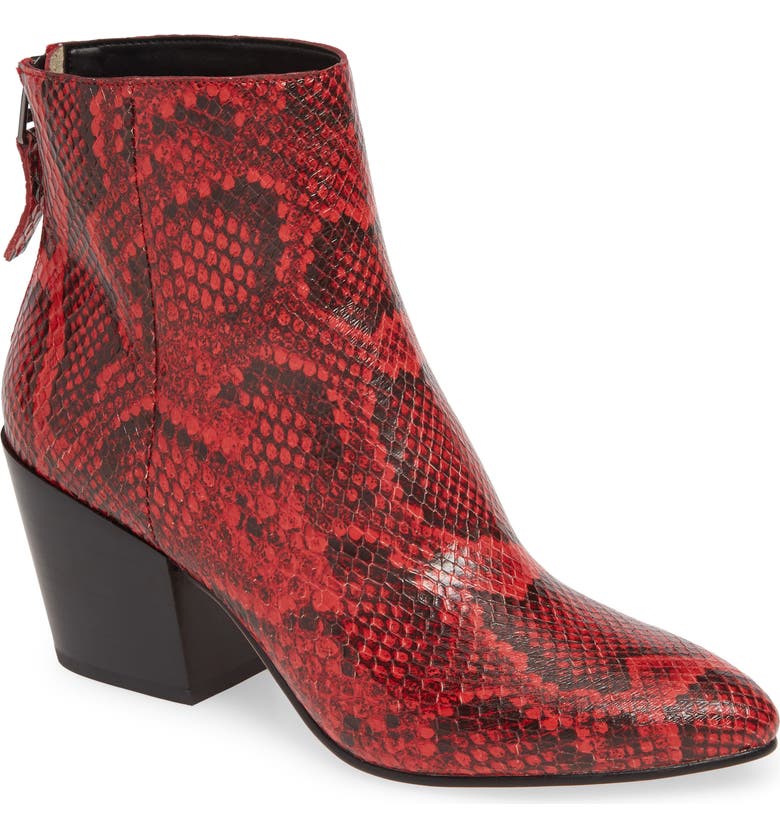 it could be as simple as adding an animal print to your bootie collection, this bootie is the Dolce Vita Coltyn Bootie at Nordstrom.  Or try something with more embellishement, if you are comfortable with that,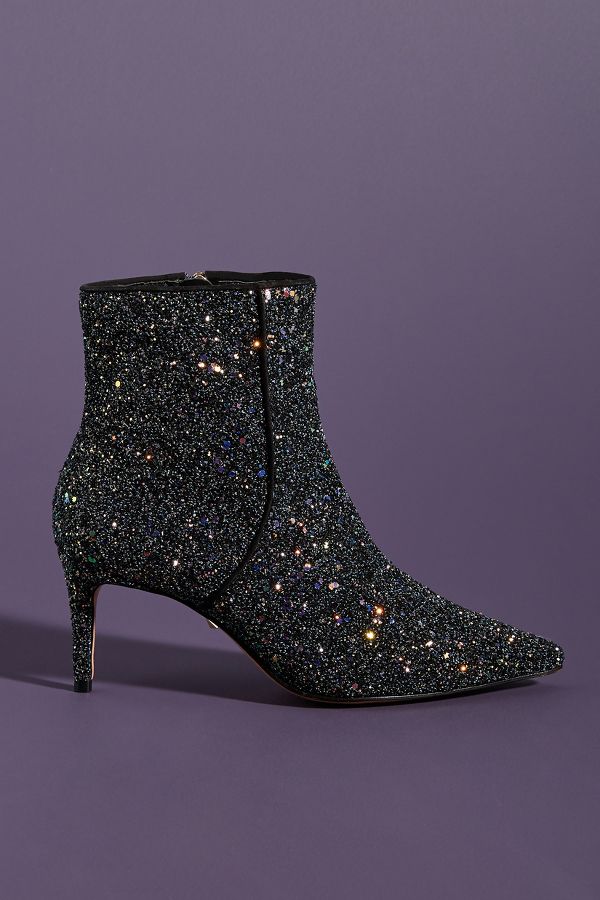 like these Schutz Glitter ankle booties at Anthro.  Or go for something with a punk/grunge edge like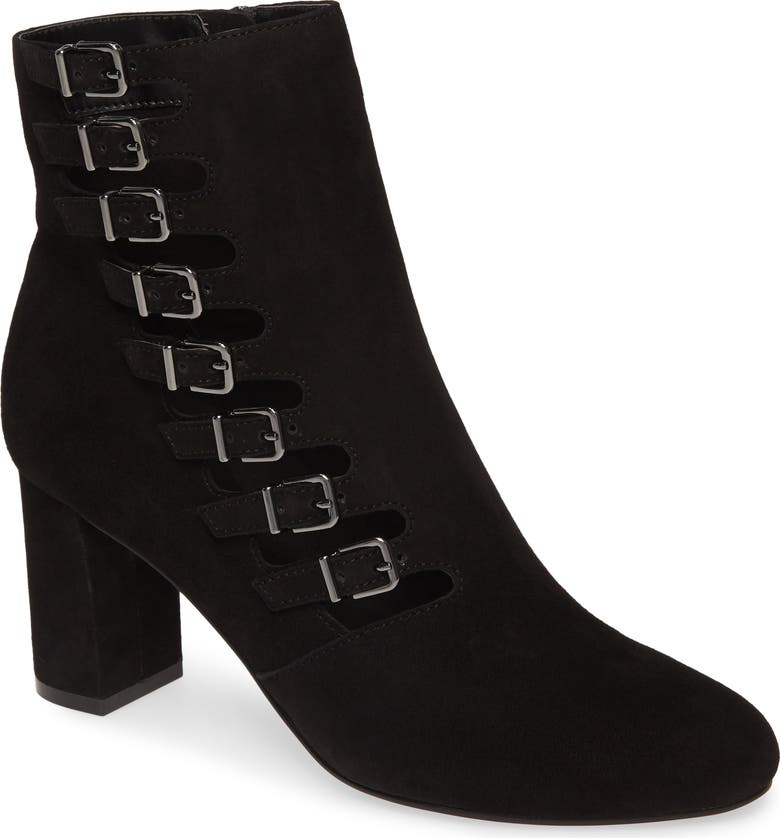 this Mood Bootie by David Tate at Nordstrom.  What ever the embellishment is,  needs to show, so these would be great with cropped wide leg pants and a fitted top.
Above are the basics on this year's Romance trend.  To make it Grungy and Punky choose things that are age appropriate, not something a teenage girl would wear, and that work with the story you are trying to tell.
So if your story is head to toe one color, which is huge this year, then add jewellery to make it either grungy or punky.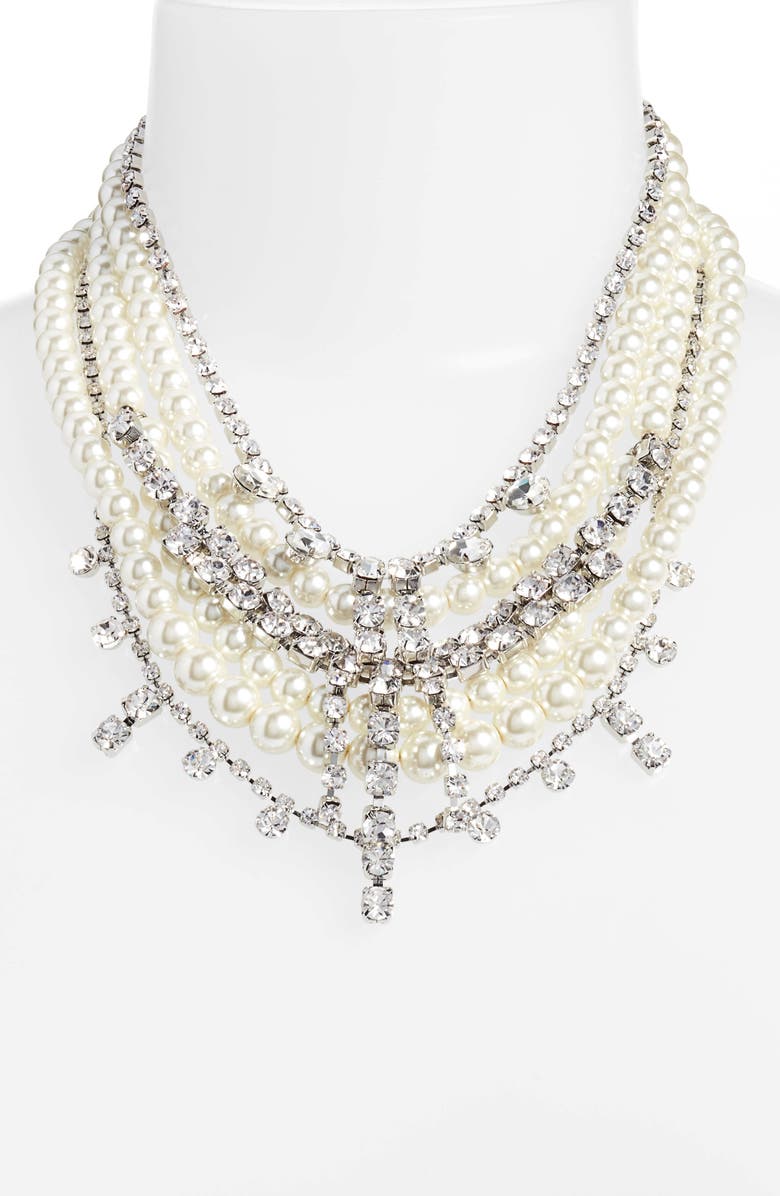 You can make your statement wearing a statement necklace like this one from Cristabelle at Nordstrom.com.  Then layer on the pearl and silver bracelets too.  Remember this year more is more, if you are layering jewellery on.  Just keep it working with your own style.  If you are not a jewellery person, choose either a layered wrist or a layered neck and then a simple earring.  If you are comfortable with heavy details, then layer it all on.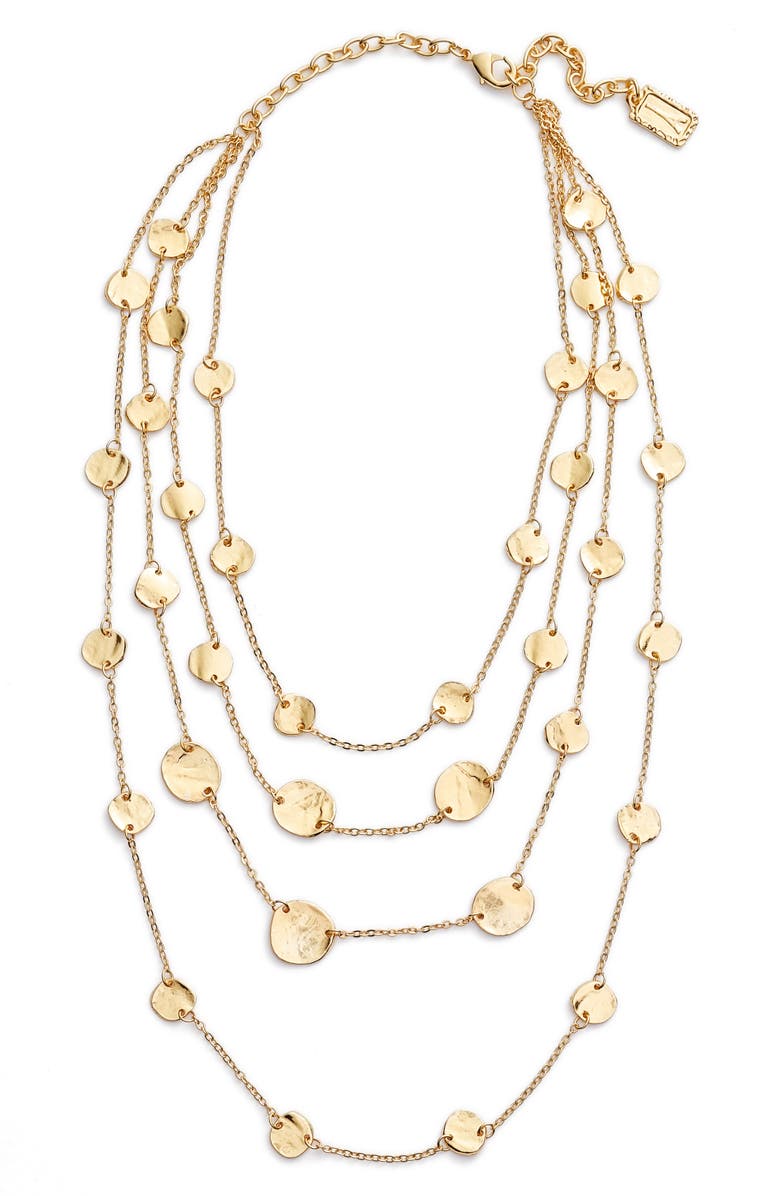 Gold is definitely more popular than silver this year and rose gold the most popular.  We will have a jewellery blog by our expert Shoshana Lewis later in the fall to explain it all.  If you are wearing golds, reds, oranges or greens stick with gold tone jewellery.  Choose a layered necklace like this one from Karine Sultan also at Nordstrom.  Then either layer more on, maybe pearls and a layered wrist and big earrings or make your statement with just the necklace.  You of course are going to layer down to work and layer up more for an evening out.
The other part of this trend I want to talk about is the Grandma Grunge trend.  What is Grandma Grunge?  It's layering older looking jewellery styles, like your mom's pearls with a new edgy necklace and then instead of a blazer layer, putting a cardigan on top of your lace, satin and velvet.  Here is how it can be layered for a woman to get this vibe. Start with a pair of lace pants or a lace skirt.
I happen to have a pair of lace pants from Ann Taylor that look very much like these from Veronica Beard, trust me they will work with everything!  Add a top layer in either satin or velvet,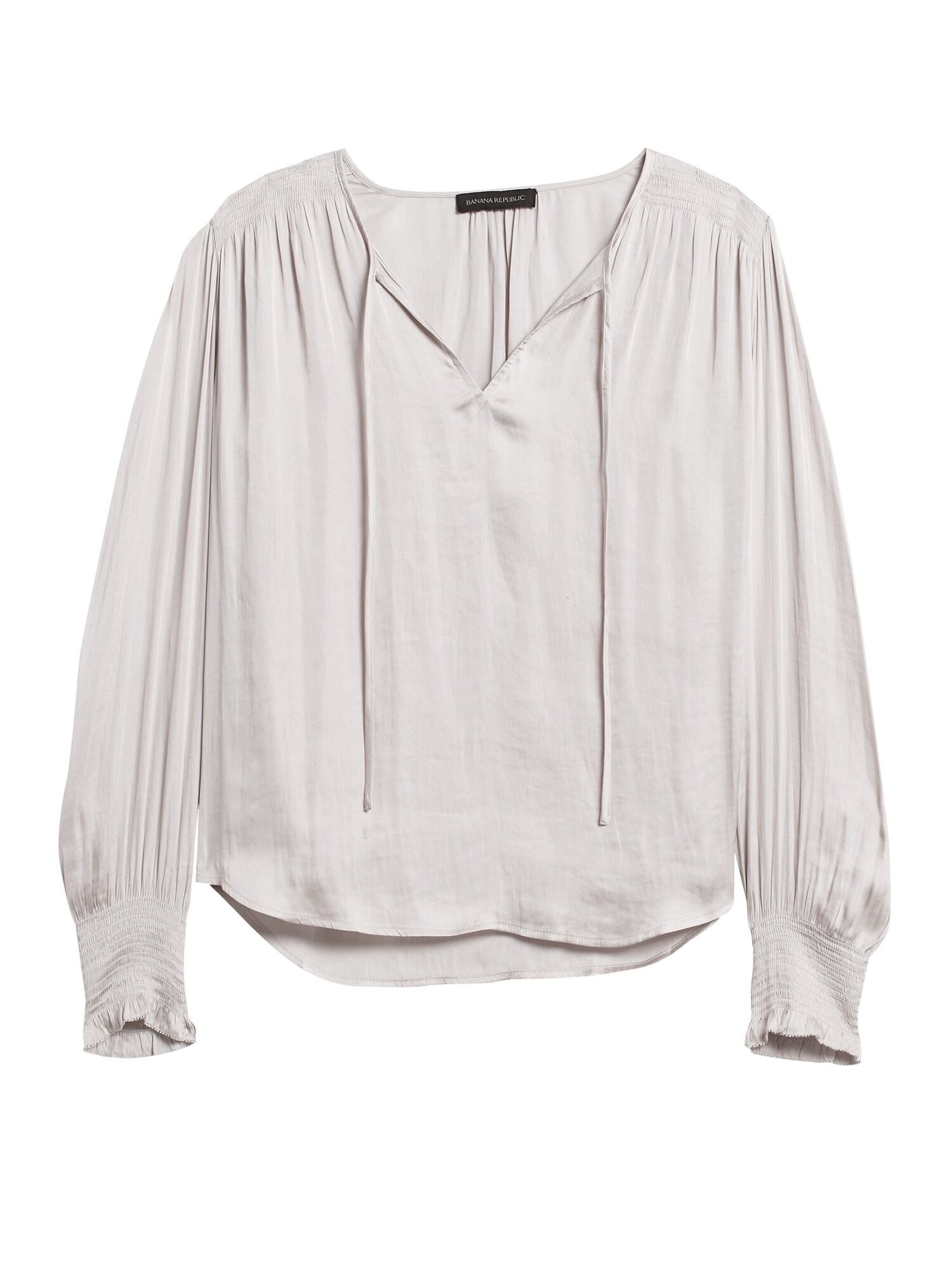 like this Satin Smocked Tie neck blouse from Banana Republic.  This style would look great tucked into the above pants.  Then start your layering of jewellery and accessories.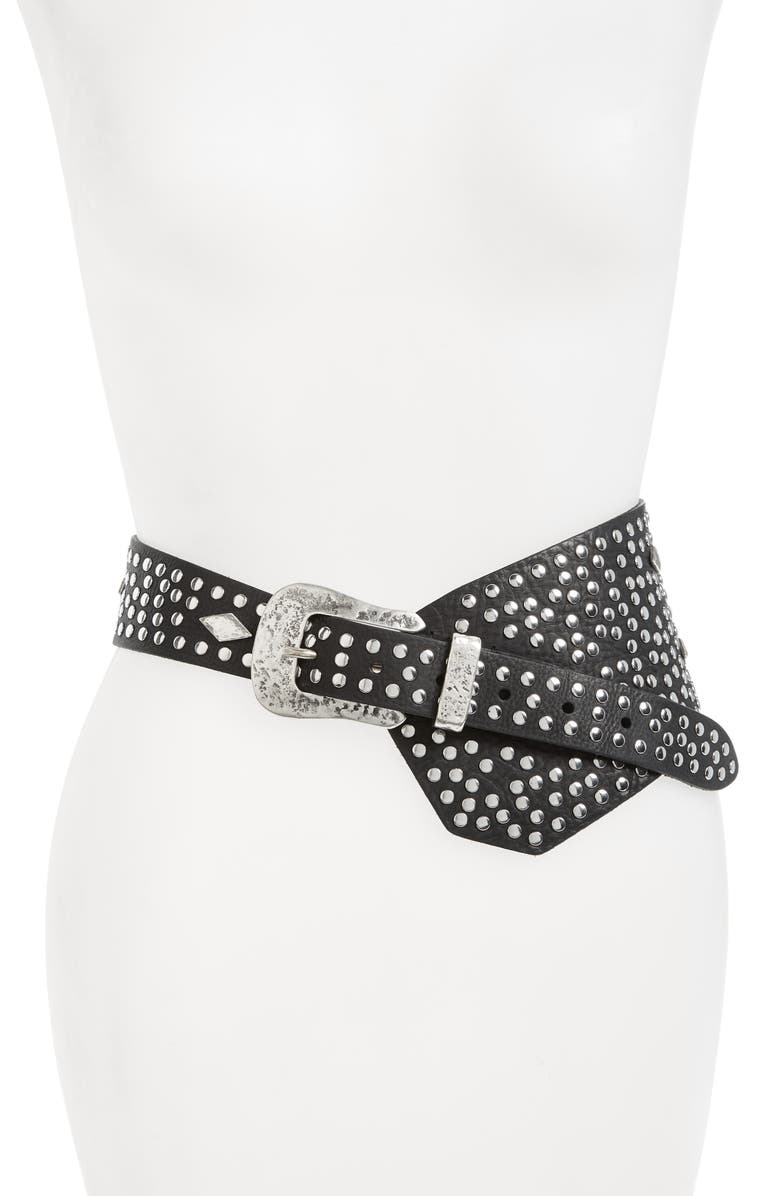 Maybe choose a studded belt like this one from Isabel Marant at Nordstrom to go around your waist.  Then choose a layered necklace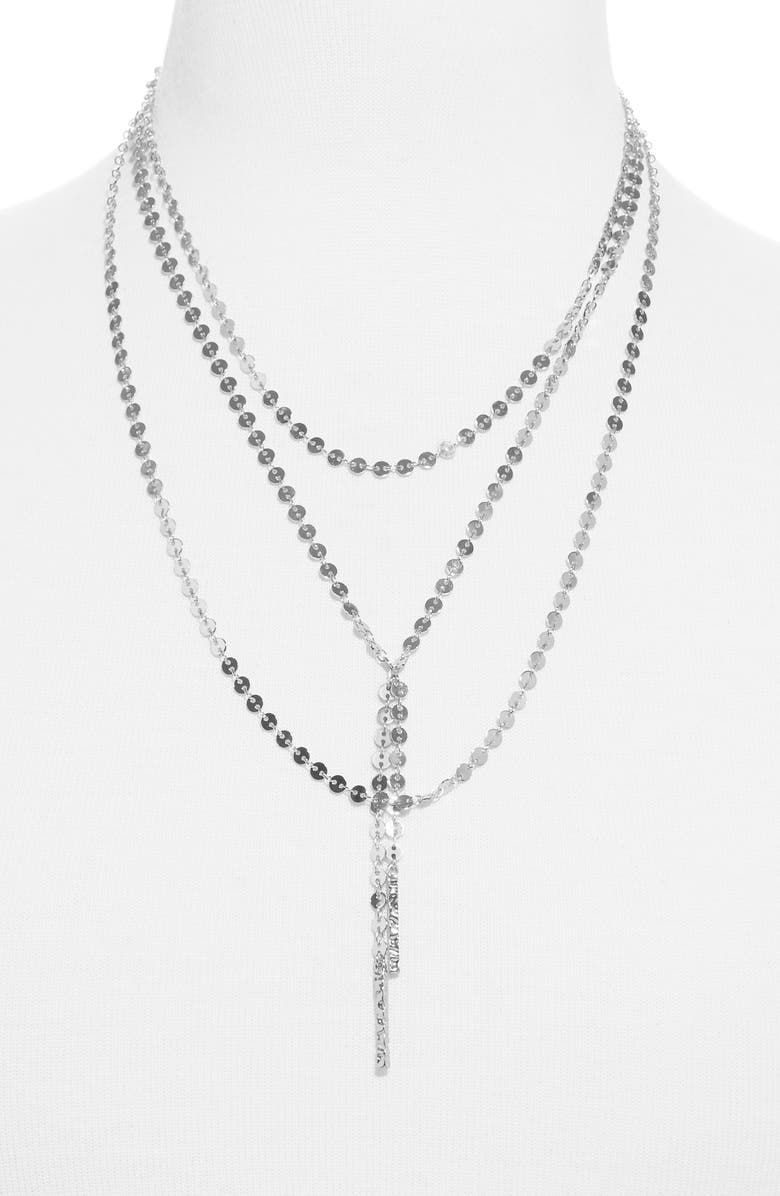 like this one from Bauble Bar at Nordstrom.  You can choose to layer your wrist or not, remember the top is smocked and long sleeve so no one will really see your wrist unless you pull up the sleeve.
For your shoe do either a pointy toe bootie or shoe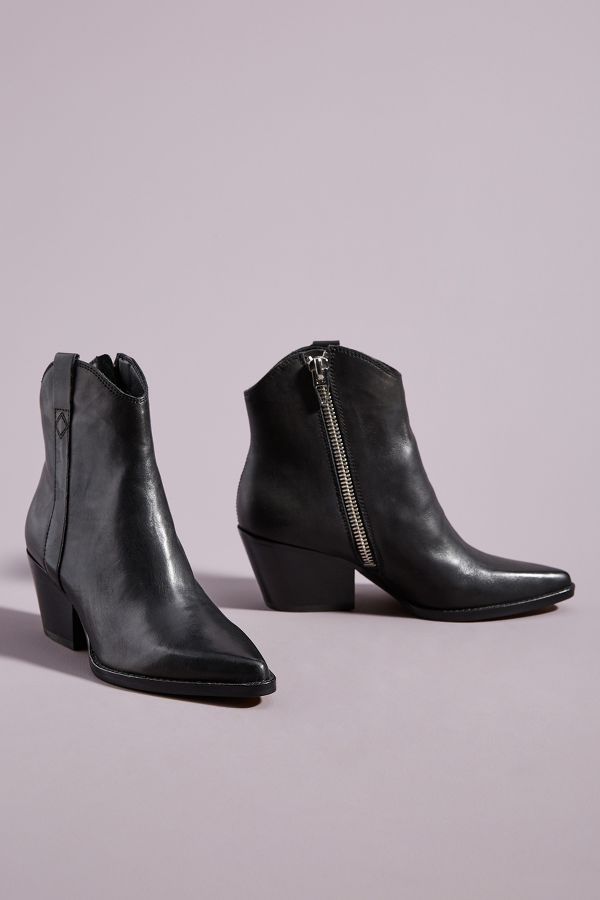 I kind of like these western looking boots by Dolce Vita at Anthro because they look a little unexpected with lace and satin (which is the vibe we are going for in Grandma Grunge).  And for the final touch wear a big fitting cardigan over top like this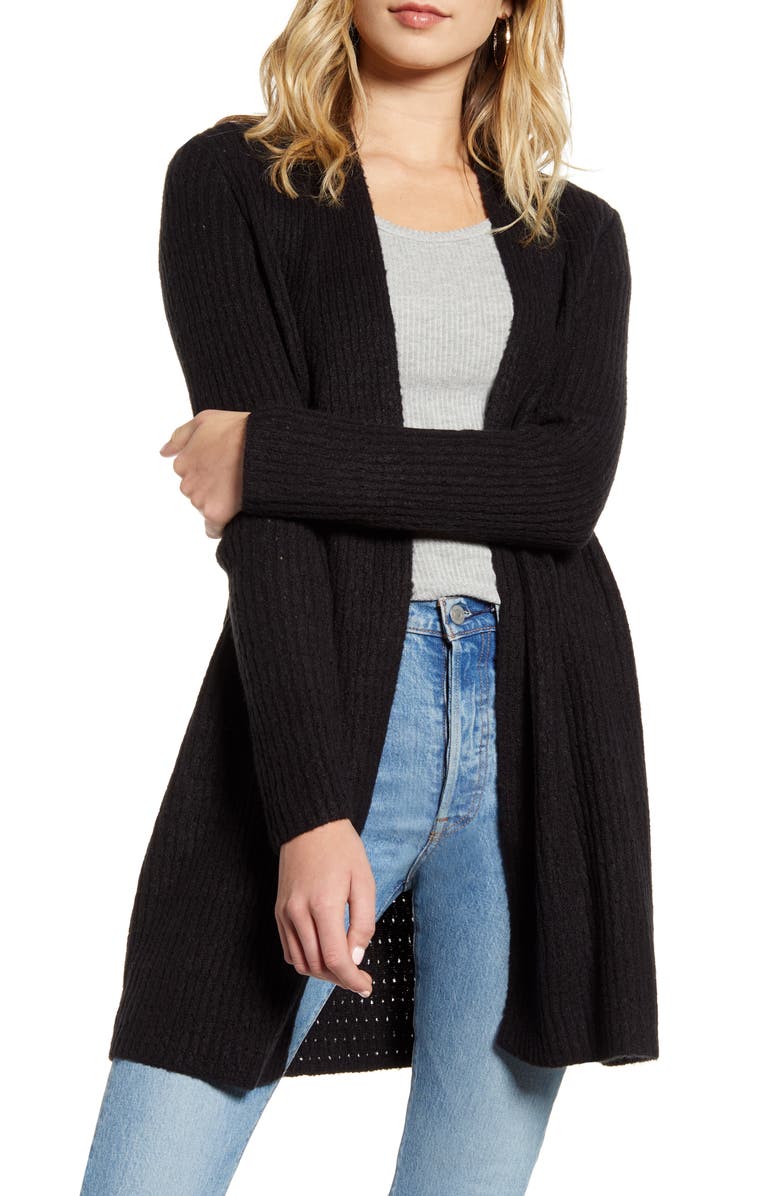 with a waffle stitch, this is Woven Heart's Waffle stitch cardigan and you can find it online at Nordstrom. The open cardigan in a rougher look won't hide your accessories or edgy belt and it will further edge up the look.  I used black as a base but this season use any rich color as your base.  Perhaps your bottom piece is teal or a forest, change your accessories to gold tone and pick a satin top or velvet top in a color to match or compliment.  And you can switch to denim on the bottom too, just keep the denim dark on the bottom.  Wide dark leg jeans would look great with a satin top and pointed toe boots.
If you have questions about this look please just ask.  It might not be an everyday look for you, but give it a try the next time you are going out, you may like it.
If you want help with your own style or have questions please email me at Suethefashionista@gmail.com. I am booking styling appointments now for November so book early to get the time you want.
Next week we will look indepth at the knit trend for fall, we kind of flirted with it today but Sweaters are huge for fall so we will dive deep!
Until next time…