Last week we talked all about how strong the colors of Purple and Green are for Fall 2019.  They probably are the "newest" colors to be that strong.  But as I said before Fall 2019 is nothing if it's not colorful.  So if Purple and Green aren't for you then don't worry there are so many others there will be at least one great color that can wake up your black, grey and navy pieces.
ORANGES AND YELLOWS
Earthy tones and brights are both strong for Fall 2019.  But two of the colors that can brighten any outfit are the deep oranges and mustard yellows that are everywhere this fall.
This Max Mara Cashmere Coat in Copper is one of the many shades of the Orange family that you see for Fall.  This would be a great color for a head to toe look too. 
Max Mara's stretch jersey dress in Orange is the perfect piece for under the above coat if you wanted head to toe.
Orange is all about at Anthropologie.  I am a casual dresser so even though I love dresses and skirts, I usually only wear them when I am going somewhere special, or to work.  The rest of the time I live in jeans and pants.  This pant and coat paired together from Anthro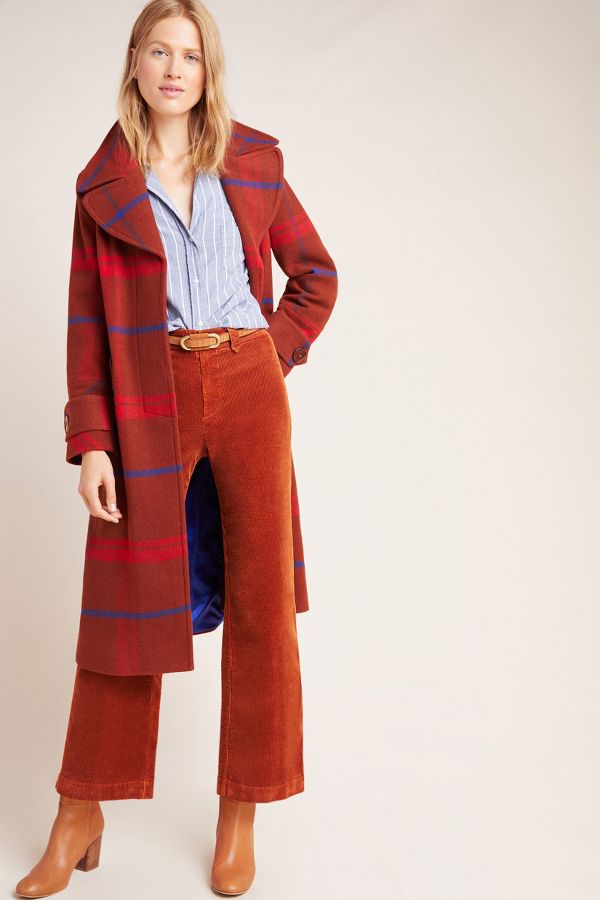 makes me want an orange pair of pants!  The pant is the Paige Nellie high-rise Culotte in Dark Orange baby corduroy, it also comes in Dark Plum.  The coat is Anthro's own Plaid Jasper Coat and it would also go great with anything denim! Anthro also has this great Frida Pommed Hand-Knit Pullover,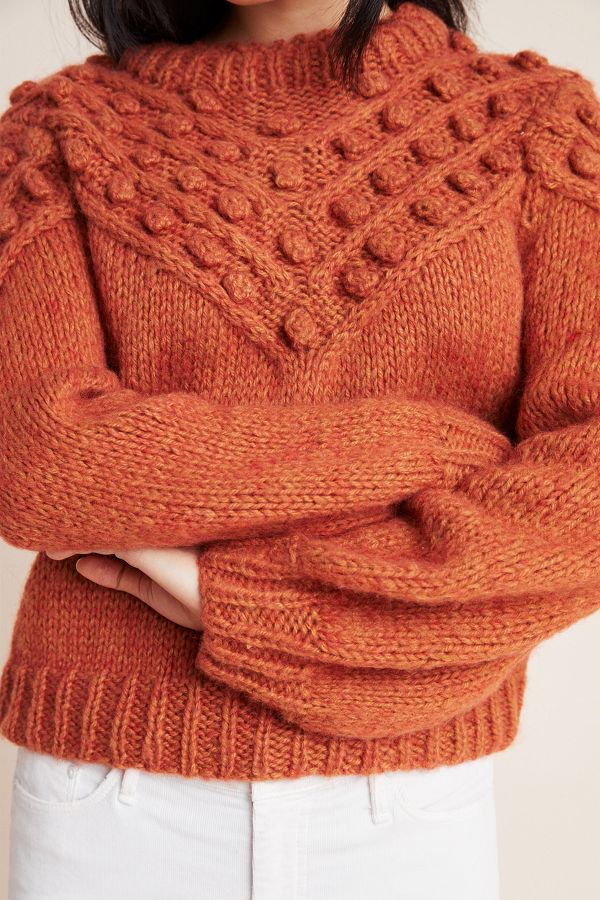 that could be the little orange pick me up you are looking for. And if a more vibrant orange is your thing then maybe try
Anthro's knit Column Dress.  I prefer the more coppery tones of orange but if you don't this dress is great.
All of the fall oranges can go back to the classic colors, orange looks fantastic with browns and camels.  I also love copper and orange with dark denim and animal print.
You can also keep your footwear in this family.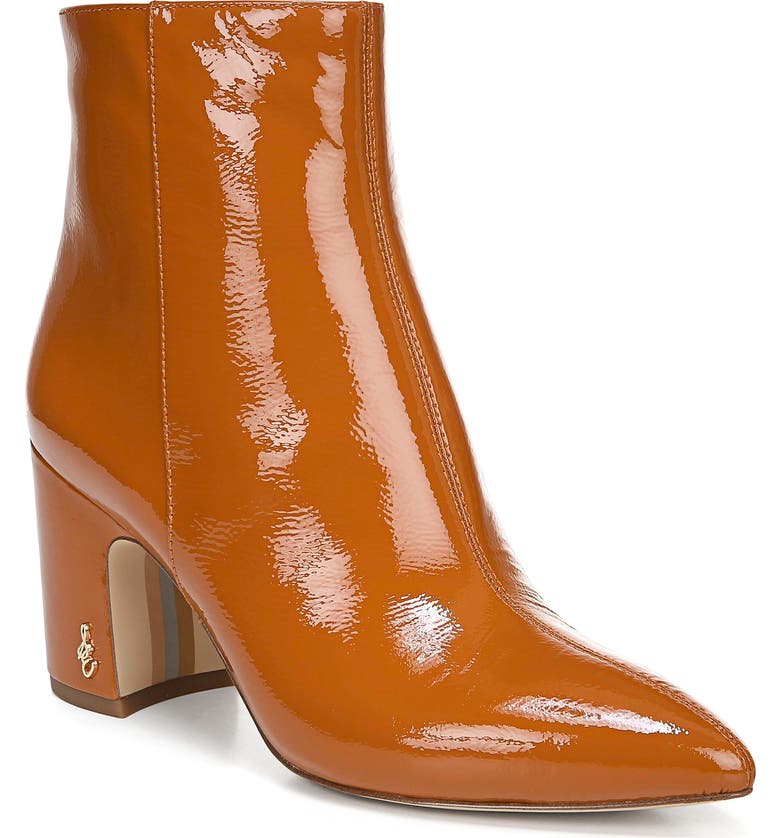 Sam Edelman has the perfect Tawny Brown Faux patent in a bootie that would be great with denim or some of the looks above.  If that's too bright for you Vince Camuto also makes a great Dannia Bootie in Rusty Orange that can work too.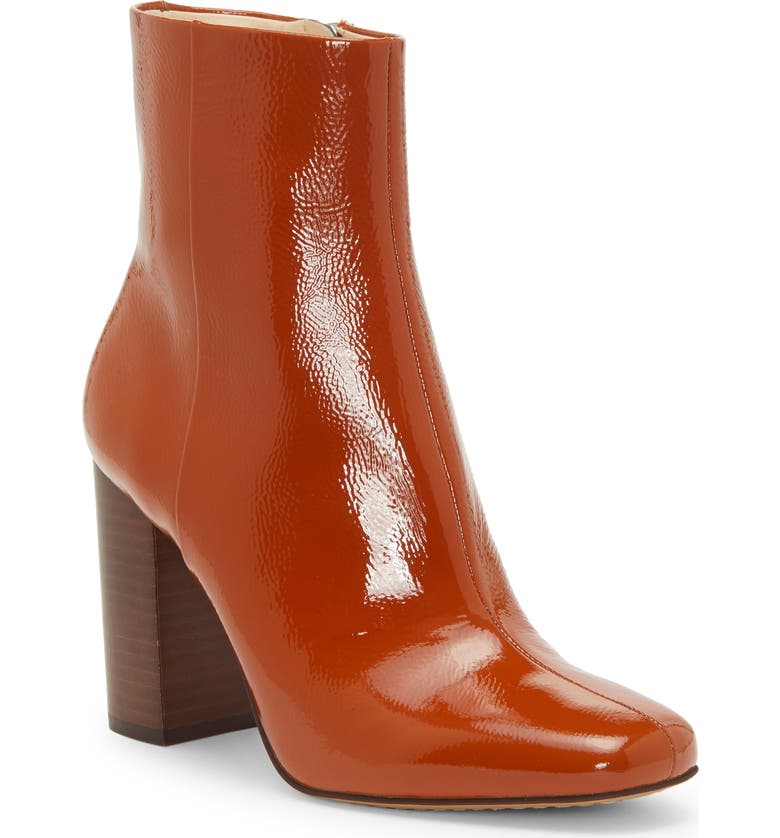 Both the above booties can be found at Nordstrom.  Or to balance out a coat or dress for work or a night out try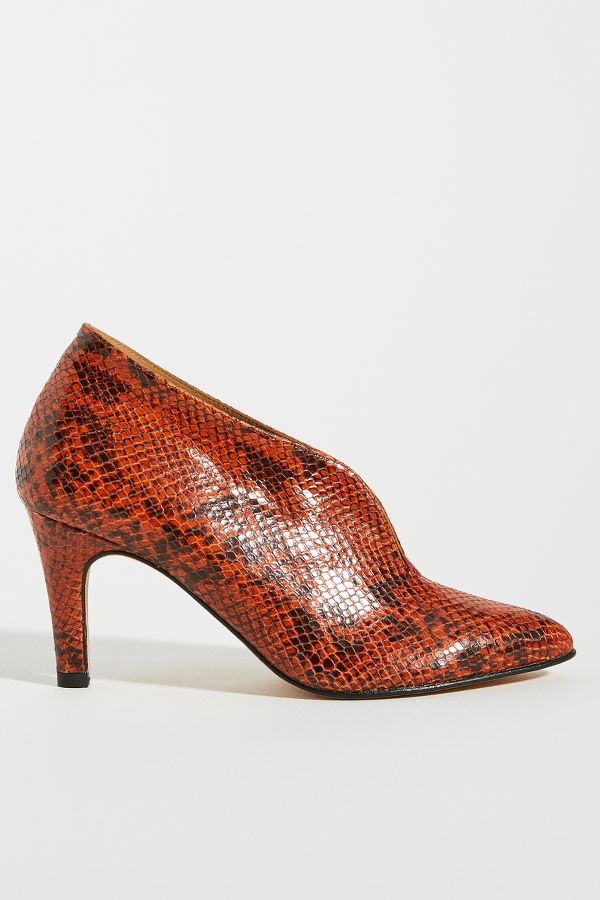 the Emma Go Lea Headed Booties in a great copper snake motiv from Anthro.  This kind of bootie color combination would be a great compliment in a head to toe orange/copper look.
The Yellow and Mustards for fall work alot like the oranges.  They all can go back to the classic colors and are fantastic with dark denim.  Or go with a gold tone, that shade of yellow can work on a lot of women.  One of my favorite pieces for fall is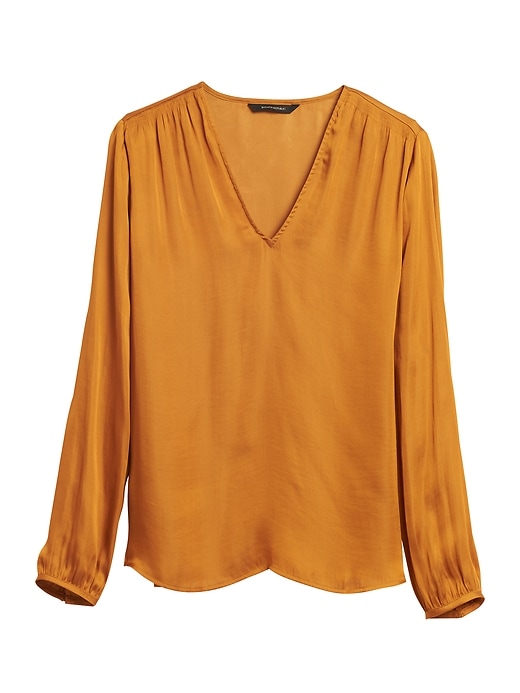 Banana Republic's Soft Satin Smocked Blouse in Autumn Gold.  As a matter of fact it is on the way to me right now! It's not too mustard and is dark enough gold that it looks really rich.  I like this color back to black and denim and even with leopard print as an accent. Of course this blouse comes in tons of other colors and a leopard print, but this is a fresh new color that can brighten up last year's pants and skirts.
Anthropologie is heavy on yellows and golds in their early fall collection. One of my favorite online pieces is the Bonnie Ballon-Sleeved Pullover.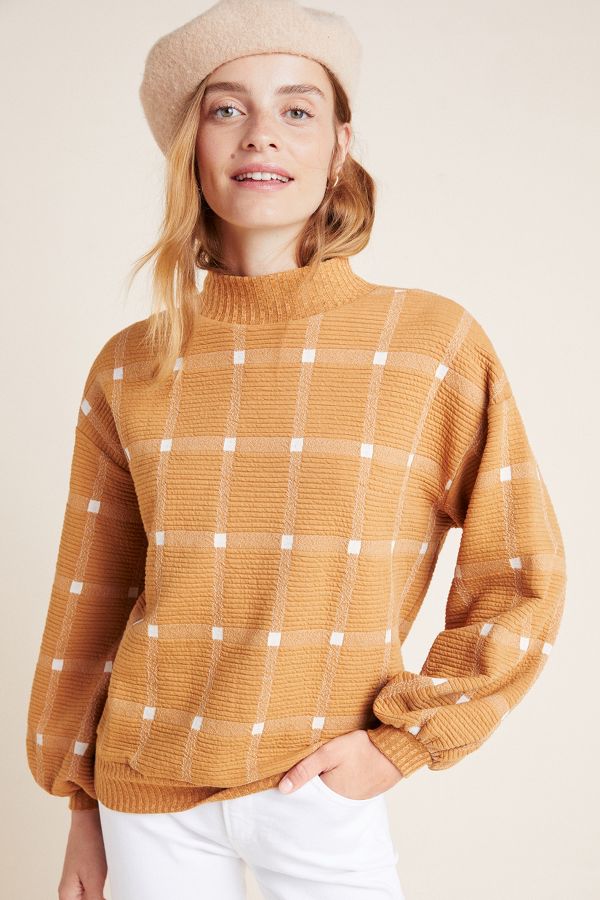 If you remember from our first fall intro blog we talked about the importance of sleeve detail for fall 2019.  The balloon sleeve or bishop sleeve is one of the newest and hottest looks.  You will also notice in all the tops how the sleeves are billowing away from the body for fall.  Maybe try one piece with this sleeve.  And at $88 this is a great price to try it at.  Sometimes a great top is all you need to brighten your day
Anthro's Nina Lace top in Gold could do just that, notice the sleeve detail.  For most places September is still too hot to get into sweaters, so try a piece like this in cotton and nylon to use as a transition piece as you switch from summer mode to fall.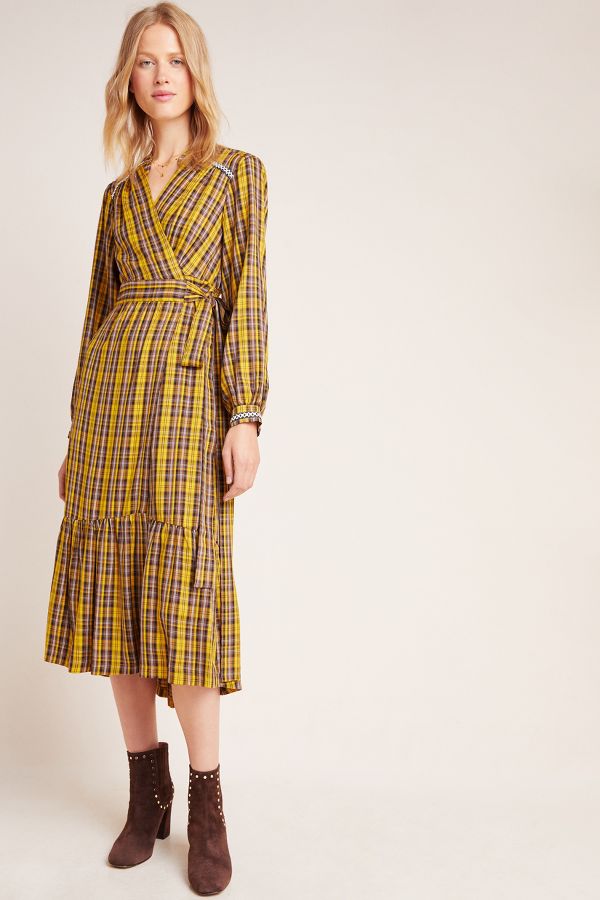 The golds, yellows and mustards also work great in a print.  Plaid is huge for fall and this Dalton Wrap Maxi dress from Anthro could be the perfect dress to take you from work to play.  For work you could pair this dress with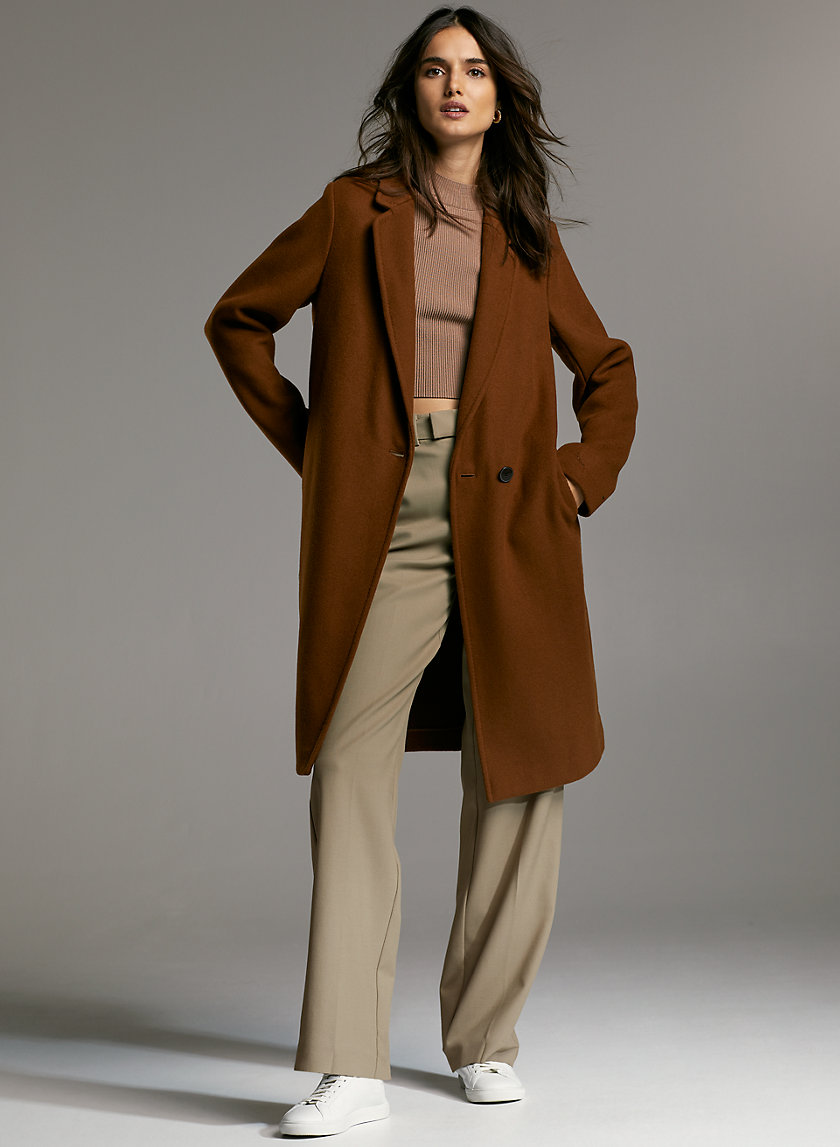 Babaton's Stedman coat in Rich Carmel and for play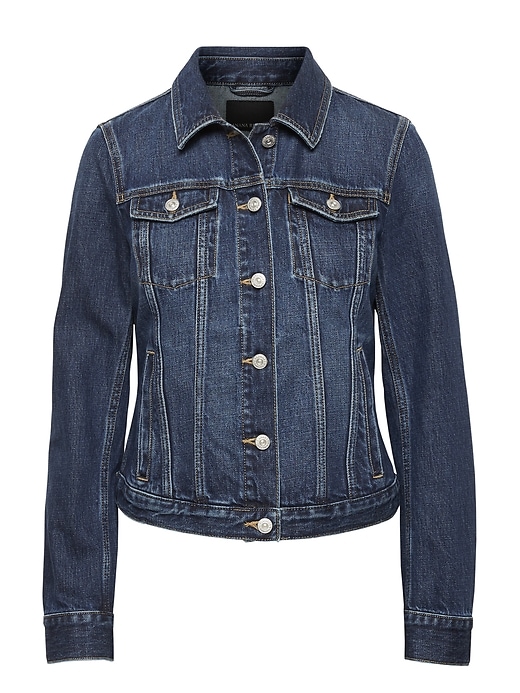 try a slightly darker denim jacket, this is the Trucker denim jacket from BR.
Don't be afraid to wear you golds and mustards with animal print either. A gold tone blouse under an animal print coat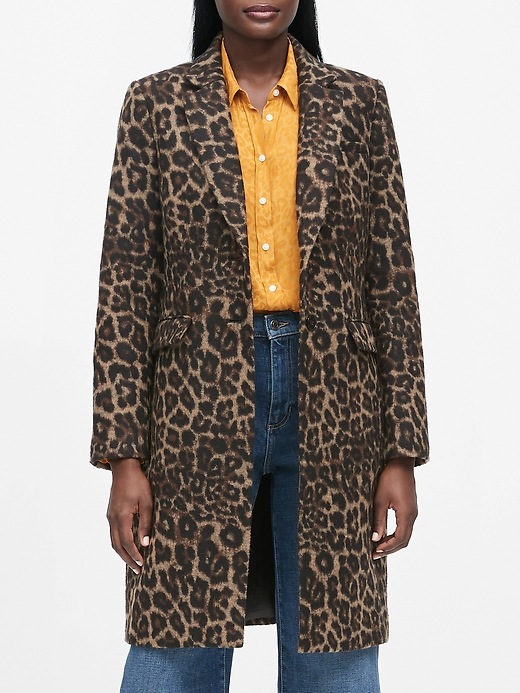 like this look from  BR is a fantastic way to express your trendy look for fall.
Footwear with golds and mustards can be more subdued.  Wear browns and neutrals, unless you are going back to black, then you can wear black.  But a great bootie like this one from Vince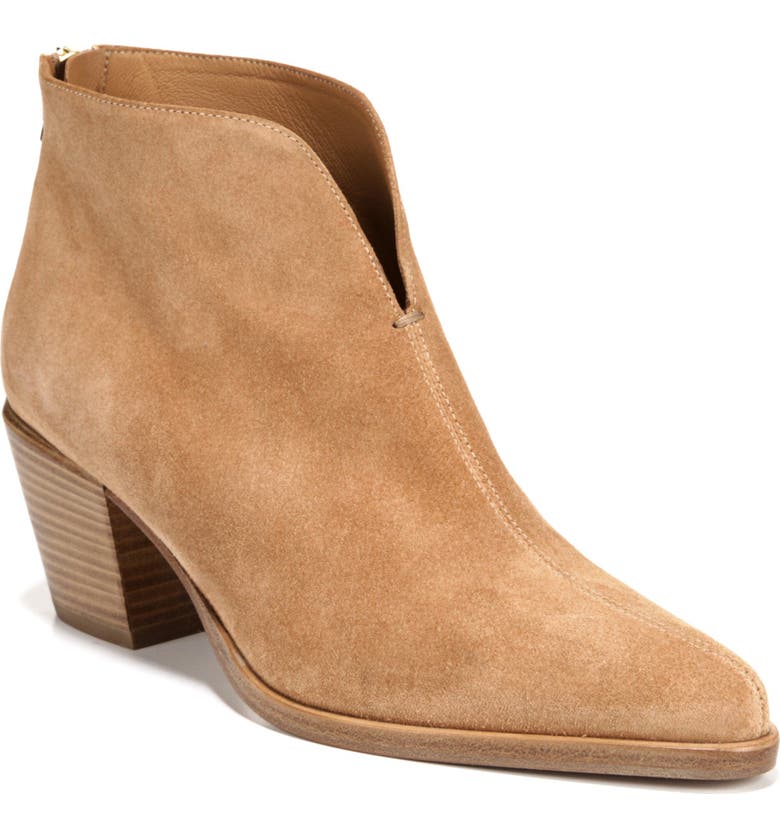 in a roasted cashew color is a great neutral color to wear with your golds, mustards and yellows.
RED AND PINK
We saw quite a bit of red last fall too.  Red is almost becoming a neutral color because it can work like a classic color and with olives and greens but it is also an accent color that can wake up classics.
Max Mara's Icon Coat comes in True Red.  If you want you could wear red head to toe, but I love it when it is paired with blacks and denims and even greys and camels.
J. Crew has a great Mixed Embroidery Drapey top that comes in Bright Ruby, again notice the sleeve, it's a modified balloon sleeve. And of course with the strength of plaid, we all want a plaid shirt.
this Greyson the Hero checked button down walks the line between reds and pinks and would be fantastic with all your dark denim.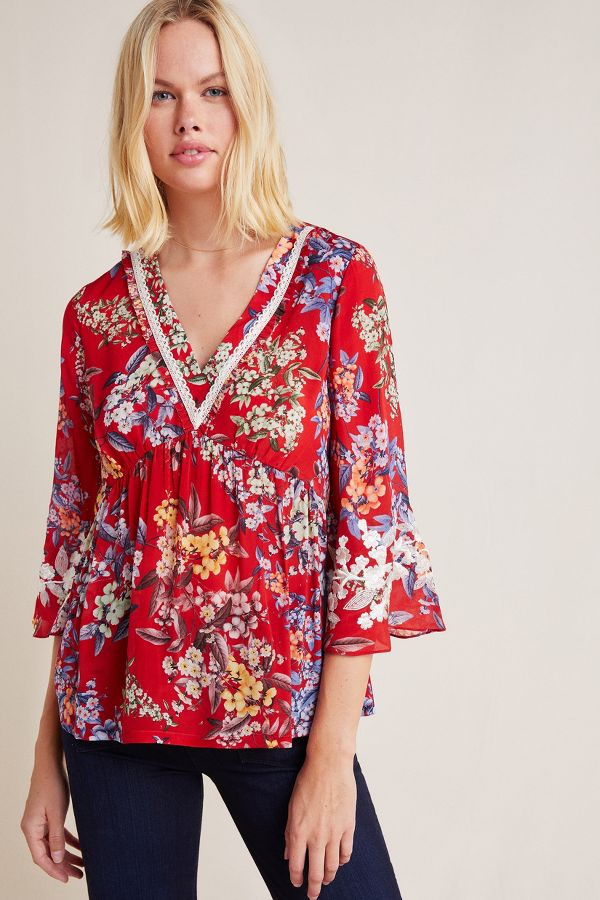 Or try a red print tunic, the Jessamine Floral blouse would be great back to denim and navy and even work with camel. Both these tops can be found on the Anthropologie website.
I do wear red head to toe now and then.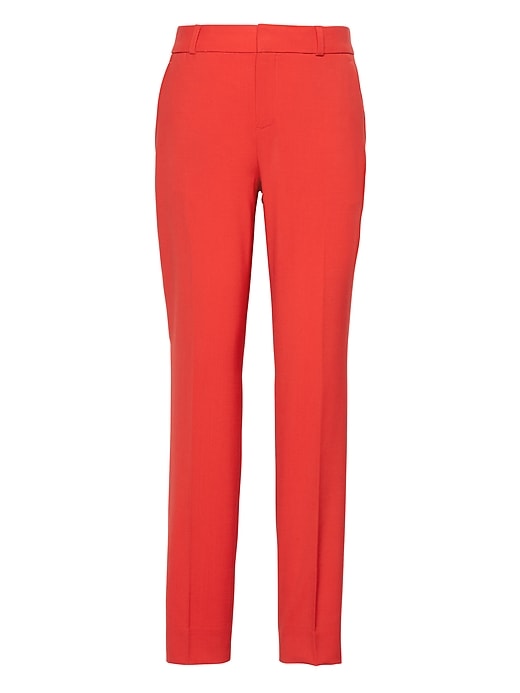 I have BR's Avery pant in Red from last year and a blouse in the exact same red and I do wear them head to toe with black shoes for a dressier occasion that I don't want to wear a skirt to.
Pinks really run the gamut for fall from true pink to burgundy to fushia and back into purples.  You can totally accent your purples with pink for a fresh fall look. Ann Taylor has this look down pat.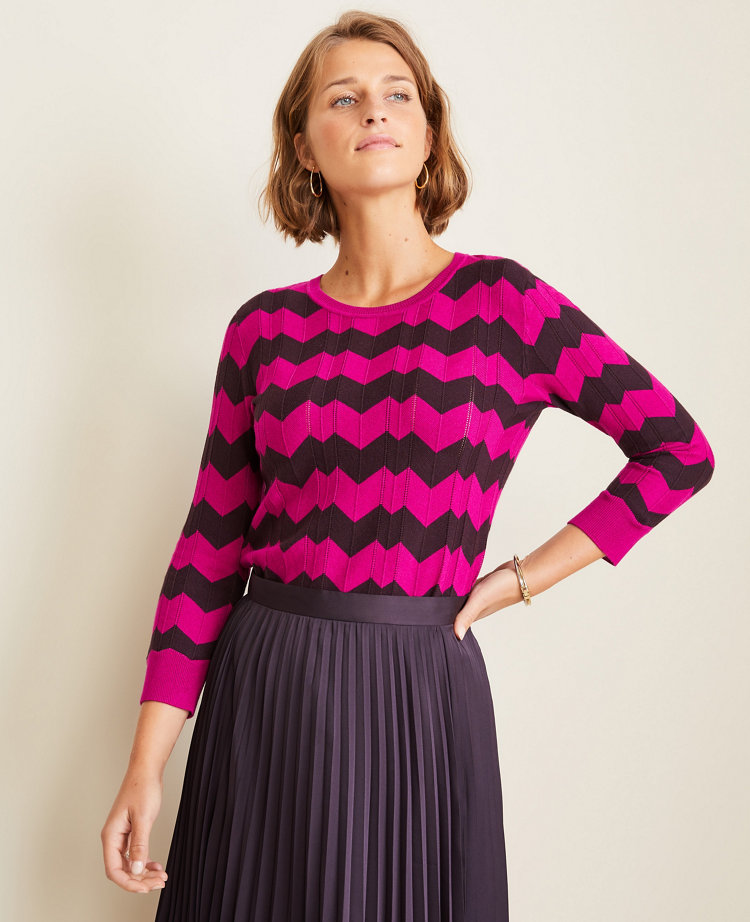 Their Chevron striped sweater mixes Magenta back into dark Plum.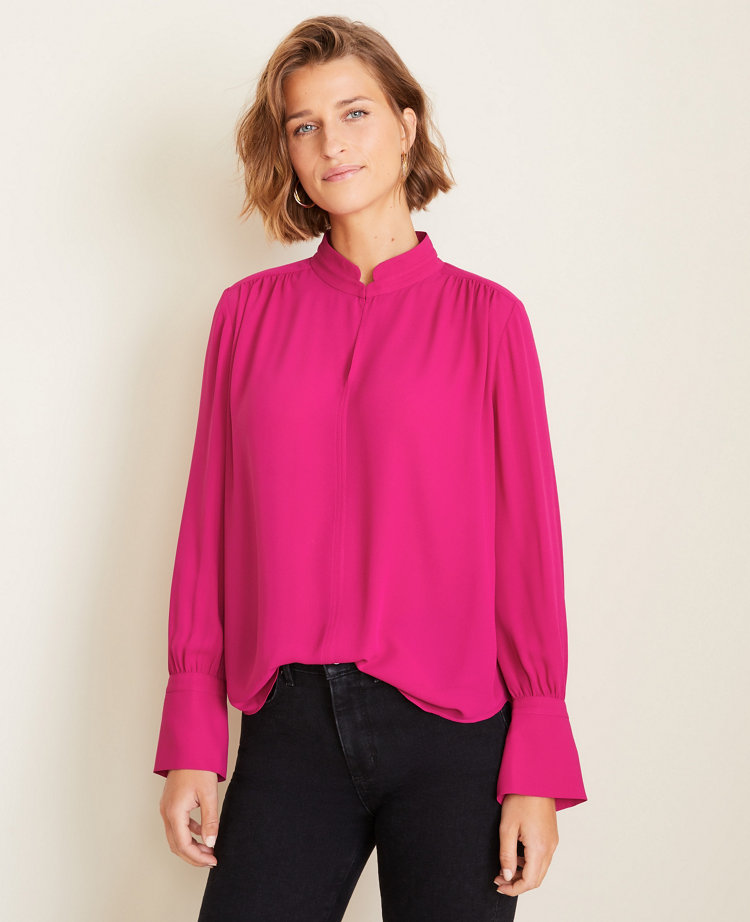 They also have a fabulous Stand up Collar Slit Neck Magenta Blouse that can take you from work to play to an evening out. Again notice the sleeve detail.  Or take this magenta color down to the bottom.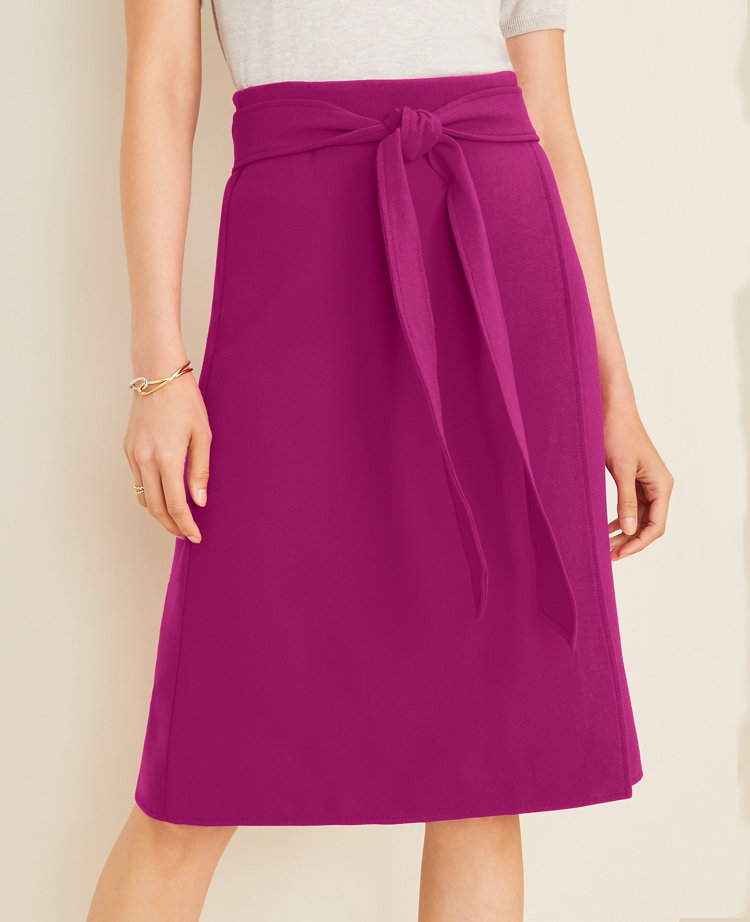 AT has this Double Weave Tie Waist Wrap skirt in Violet that could really add life to your work wardrobe.  And for a more casual look the Nina Lace Blouse from Anthro above also comes in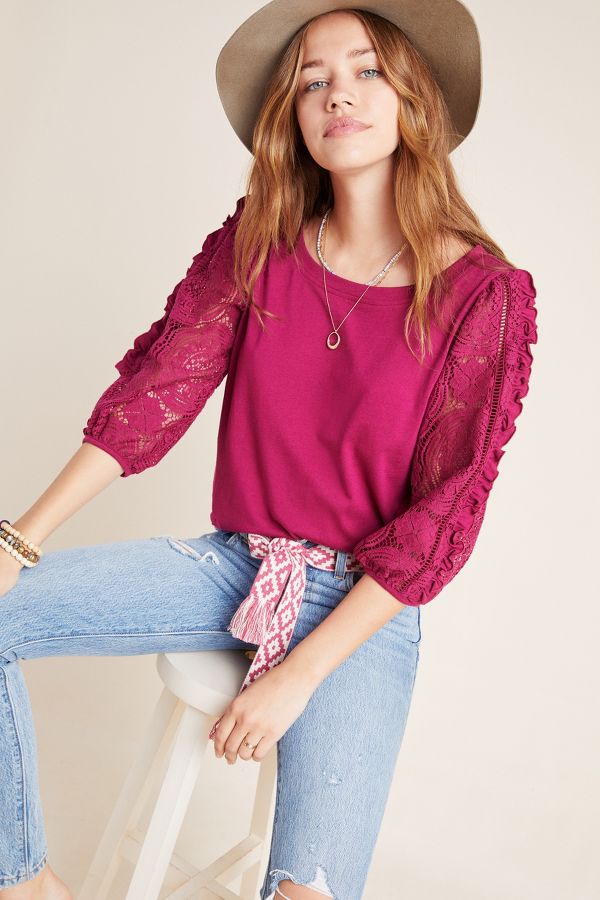 a Deep Berry color that could be just enough pink for you.
Or do an about face and wear your pinks on the softer side, Anthro has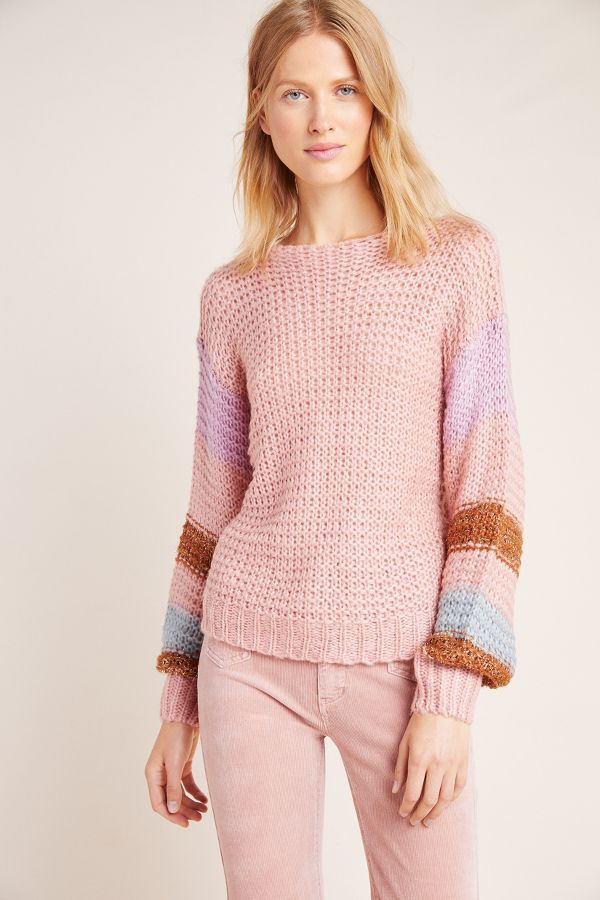 the Mae Striped Pullover that you can pair with Pilcro's Blush High rise Bootcut Cords for a head to toe look, with just a bit of other colors thrown in.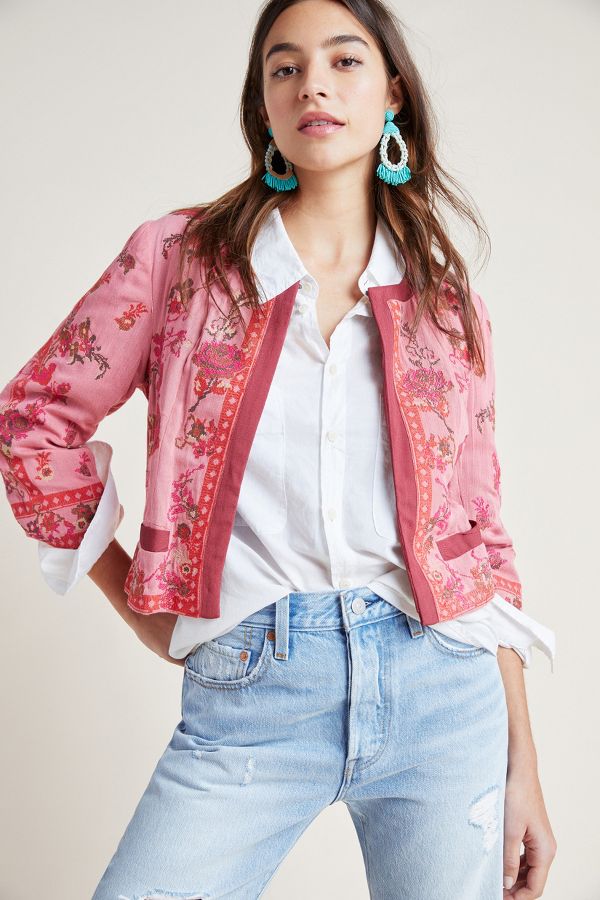 You could also try this Evanio Rose Embroidery Jacket to marry the soft pink and dark rose together.  Great with denim and back to browns, camels and navy.
Pink and Red are great colors to wear to make your classics come alive.
THE CLASSICS
The classic colors are as strong as ever.  You can never go wrong with black.  Black is and will always be the essential color to base your entire wardrobe around.  But with all of the other colors that are so on trend this fall, black takes a back seat.
Banana Republic's September Edit is full of Black and white pieces.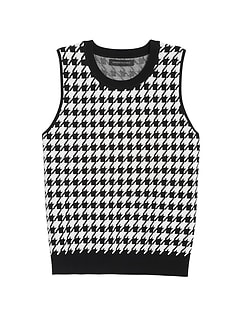 You could freshen your black with this Houndstooth sweater top that you can wear like a top or a vest.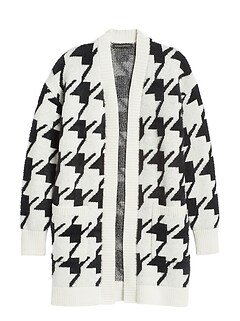 Or grab a Houndstooth caridgan to wear over everything from blacks to denims and camels.  This sweater even works over reds.  Since everyone already has lots of black bottoms and dresses in their wardrobes, you can likely wear your basic blacks from last year and just punch them up with either black and white pieces like these from BR or reds, pinks and golds.
And never fear to use black for this season's trend of head to toe.  This look is on Max Mara's website and in some of it's advertising and no matter what your age or shape, head to toe black always works. I actually once did a whole trip to Europe in head to toe black with one pair of jeans, so I know it can be done.
Camels and Browns are very prevalent this fall too. But again they take a back seat to the trendier colors.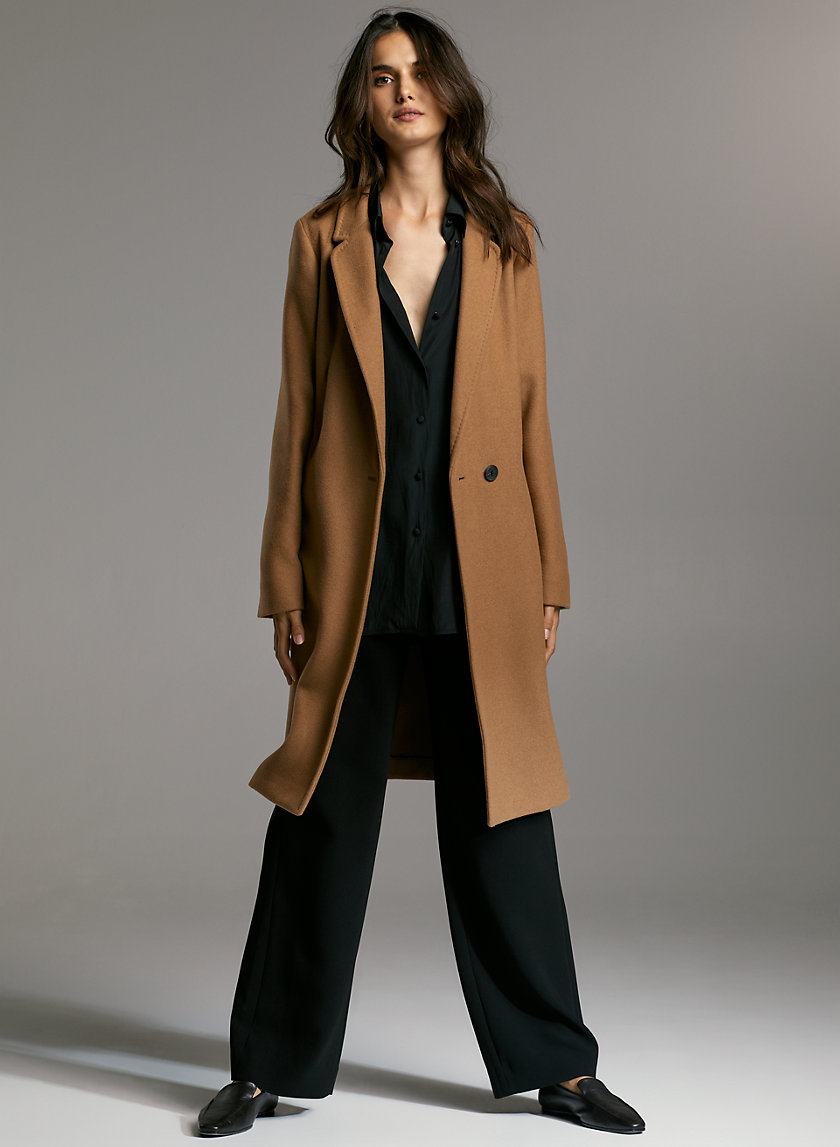 You could never go wrong with a Camel colored coat, and the Stedman Coat from Babaton comes in many shades of Camel, it goes over everything.  BR is using camel as a great neutral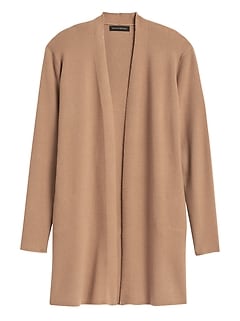 for fall.  And nothing is more essential as a neutral for fall then Camel colored suede booties
.     The western influence is still strong in boots and J. Crew has these Western boots in Tan Suede that will go with everything!
Browns are being worn back into animal prints this fall in a great way.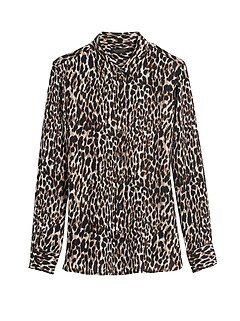 BR's Dillion shirt comes in a Cheetah print that will take care of any brown craving.  Save your browns for boots and shoes to tie in with all the greens and golds.
A boot like Steve Madden's Subtle Snake Embossed Chelsea boot can be worn with lots and lots this fall and is a great alternative to black boots. A rich brown bootie with an embossed pattern like this can even work back into Purple and Red.
Grey is another classic you will see spots of for fall.  Especially paired with burgundys and wines.  Stick to a darker grey if you are wearing it close to your face or as outerwear, save the pale grey for bottoms.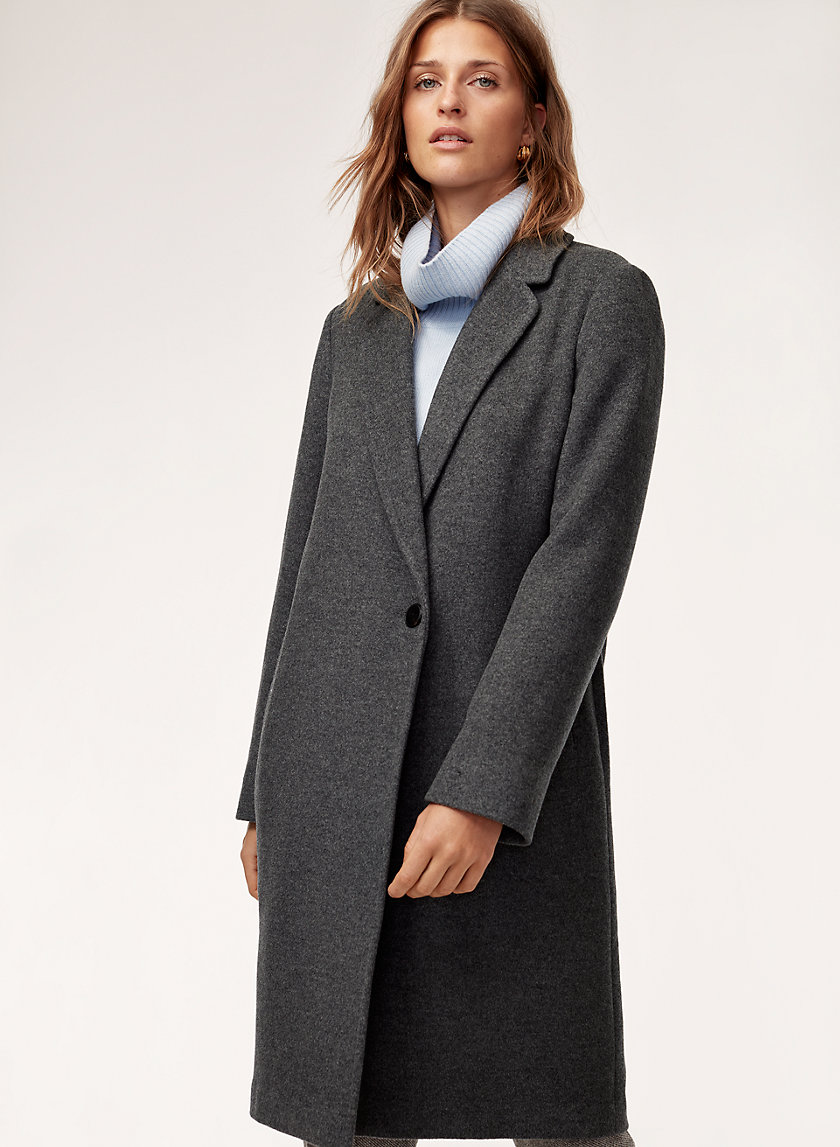 Babaton's Steadman Coat in Charcoal is the kind of grey you want your outerwear to be.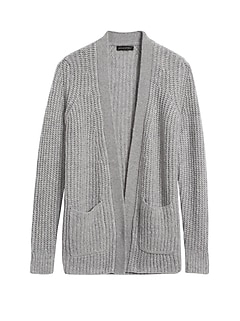 Or keep your greys in knits like this BR Merino wool Cardigan.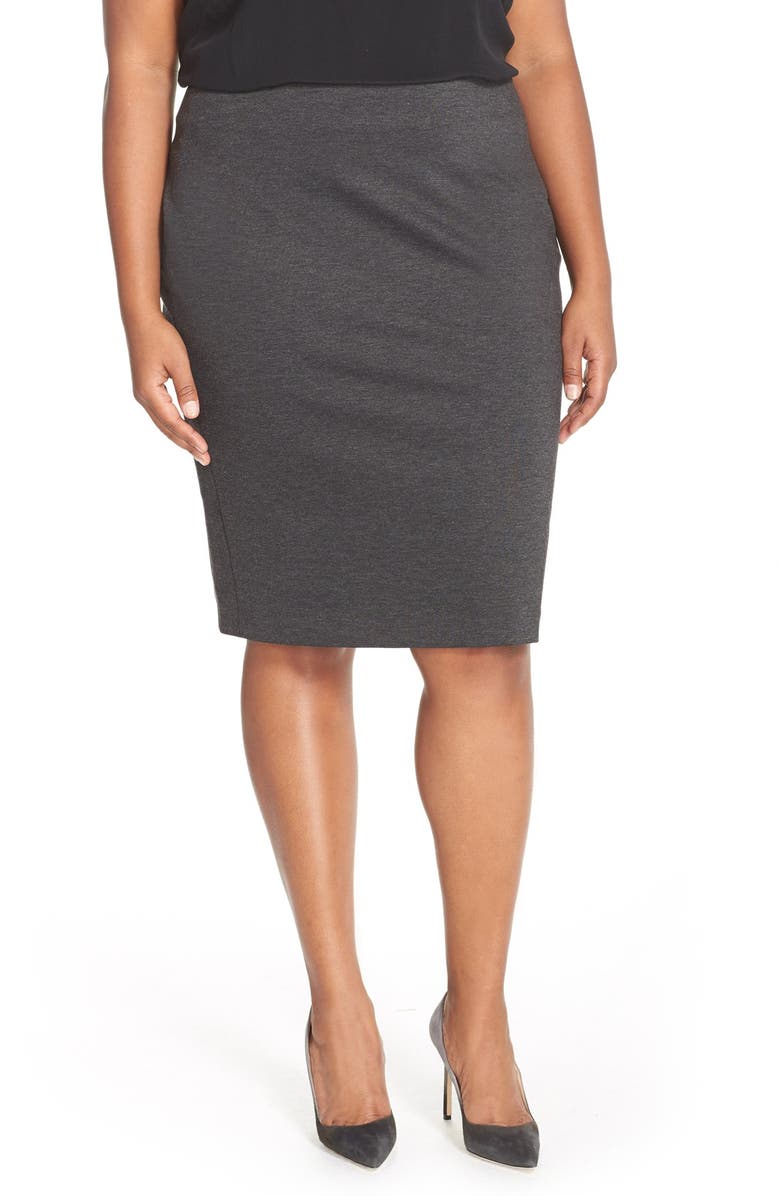 One of my favorite pieces in my wardrobe is a ponte grey knit pencil skirt, I reinvent it every fall with different color pieces.  This skirt is Vince Camuto and you can find it at Nordstrom.
I know this was a bit longer of a blog, but we have now gone through all the fall colors that you will see in stores and magazines.  Don't be afraid of color this Fall and go into stores and try on the different shades of purple, green, gold and orange until you find the one that works for you.  Then you can always wear it back to denim and classic colors that are already in your own wardrobe.
Do you need help negotiating all this season's colors? I am booking styling appointments for early October right now. Email me at Suethefashionista@gmail.com to make an appointment.
Next week we will look at the Romance trend with all it's grungy and edginess.
Until next time…