Fall Colors are Fabulous!! Not only is it great to wear all the rich tones, there are so many this year that if you only wore solid colors for the whole season, you wouldn't get bored. Color is as important as Black this season and Black is as strong as ever.  But this season color is so much more beyond the basic black, grey and camel that embodied last fall. Let's start with the two strongest trends in colors and then go into all the others you can pair with them and of course back to black, navy, grey and camel.
PURPLE
The newest color you will see everywhere are all the different shades of Purple. And there is a shade of purple for everyone.  There is no such thing as you can't wear purple or at least one of the shades of purple.  There is a shade of purple to suit everyone.
Everyone of our favorite stores has tons of purple for fall.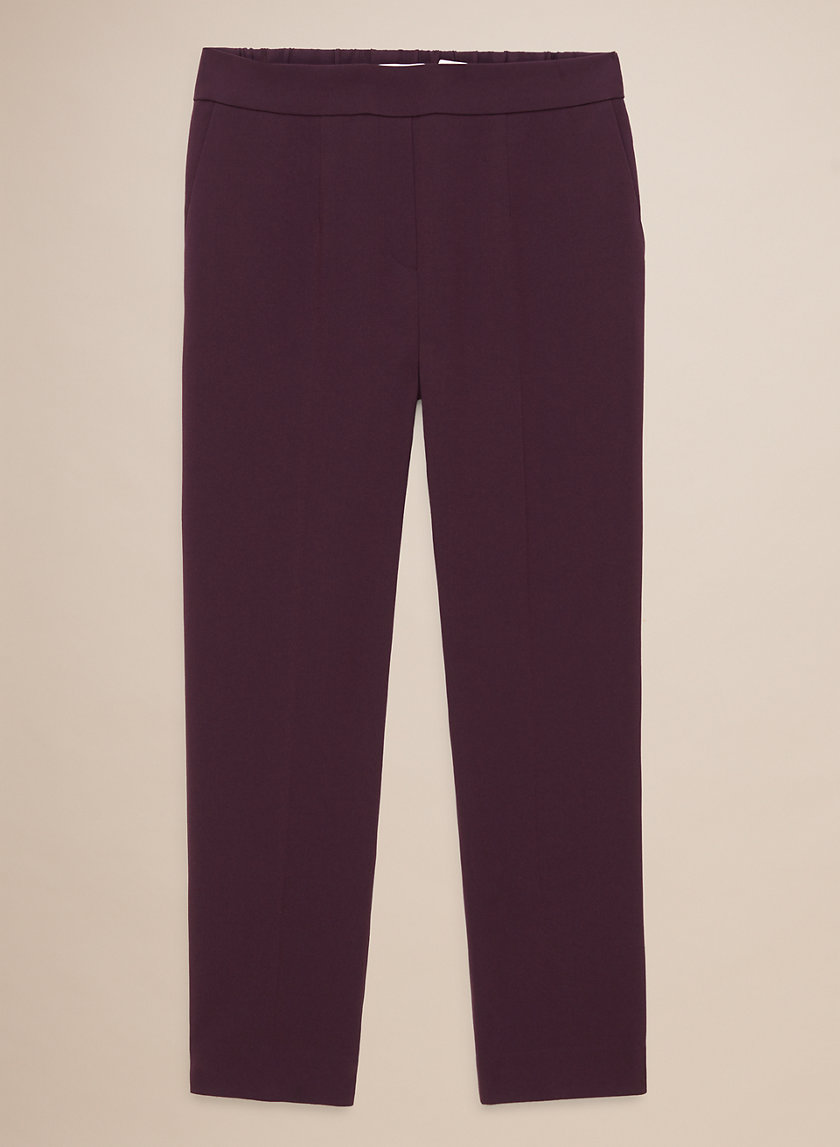 Aritzia has their best selling Babaton Conan Pant Terado in this beautiful Cardamon color.  Pair it back to black, grey or camel or head to toe with the Babaton Power Blazer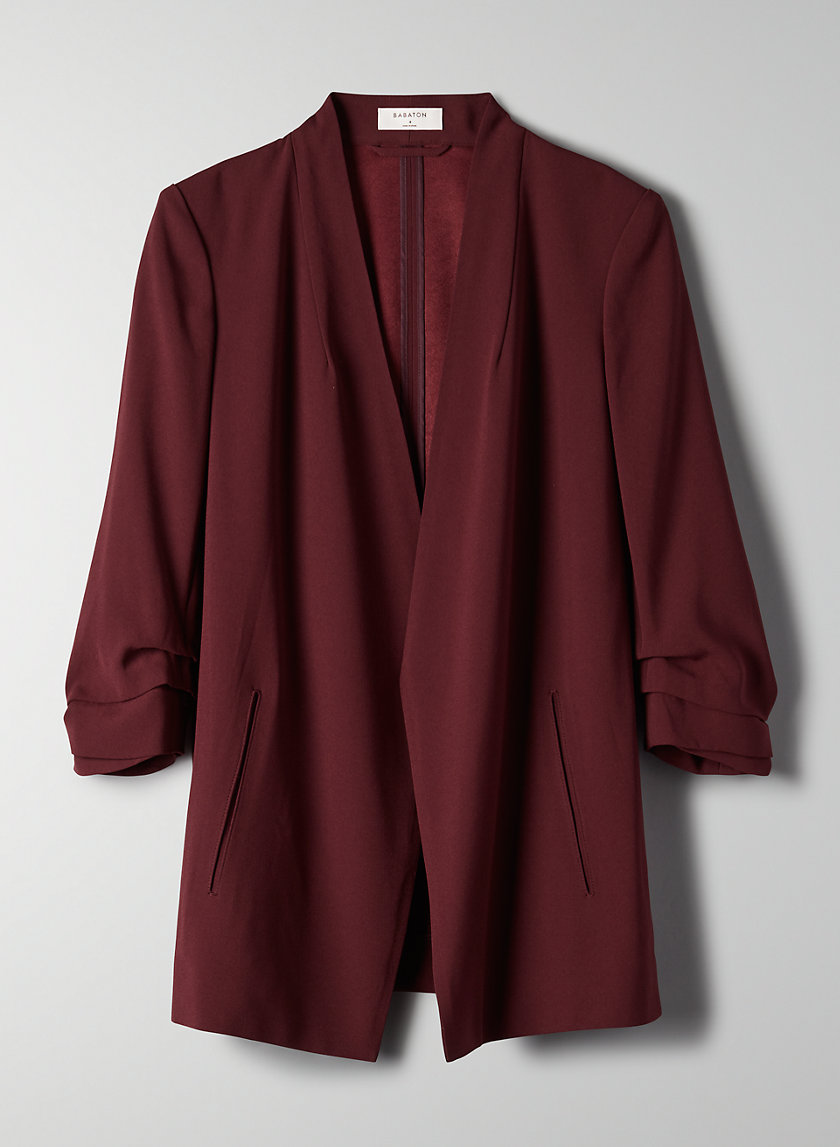 or the Babaton Kirby sweater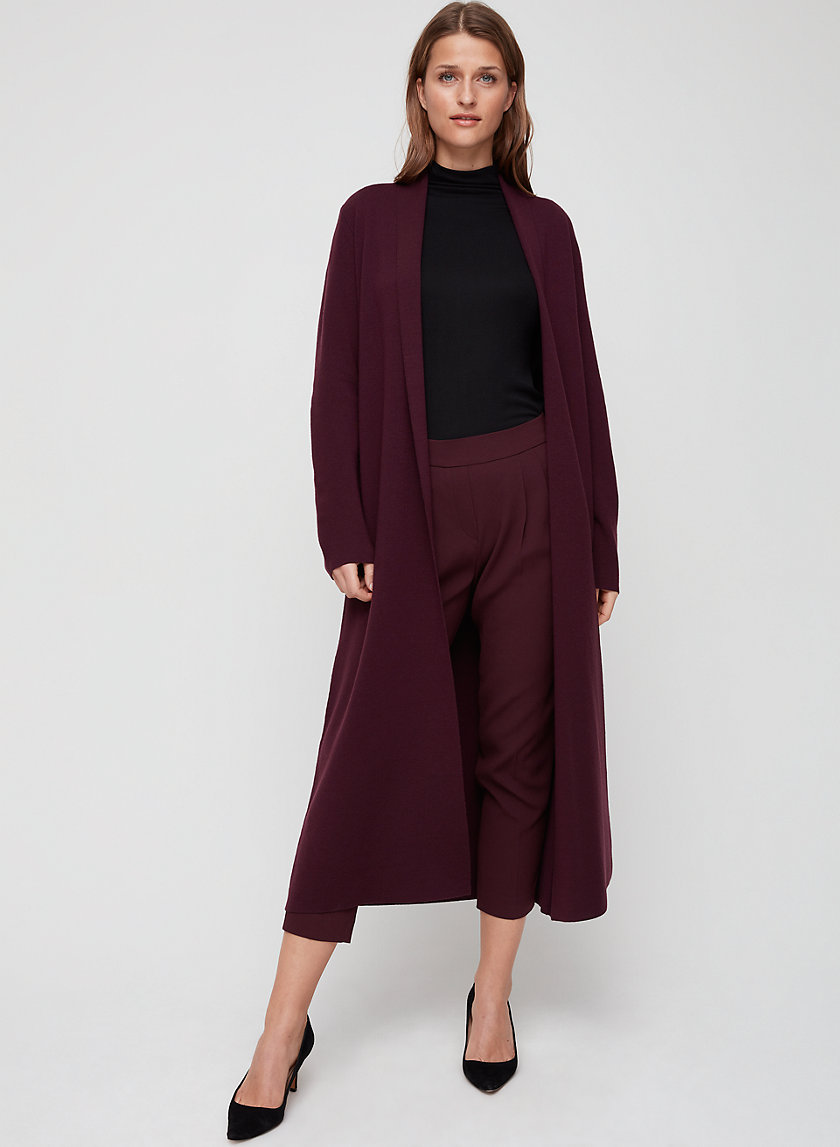 .  Here it is broken up with black, but you could do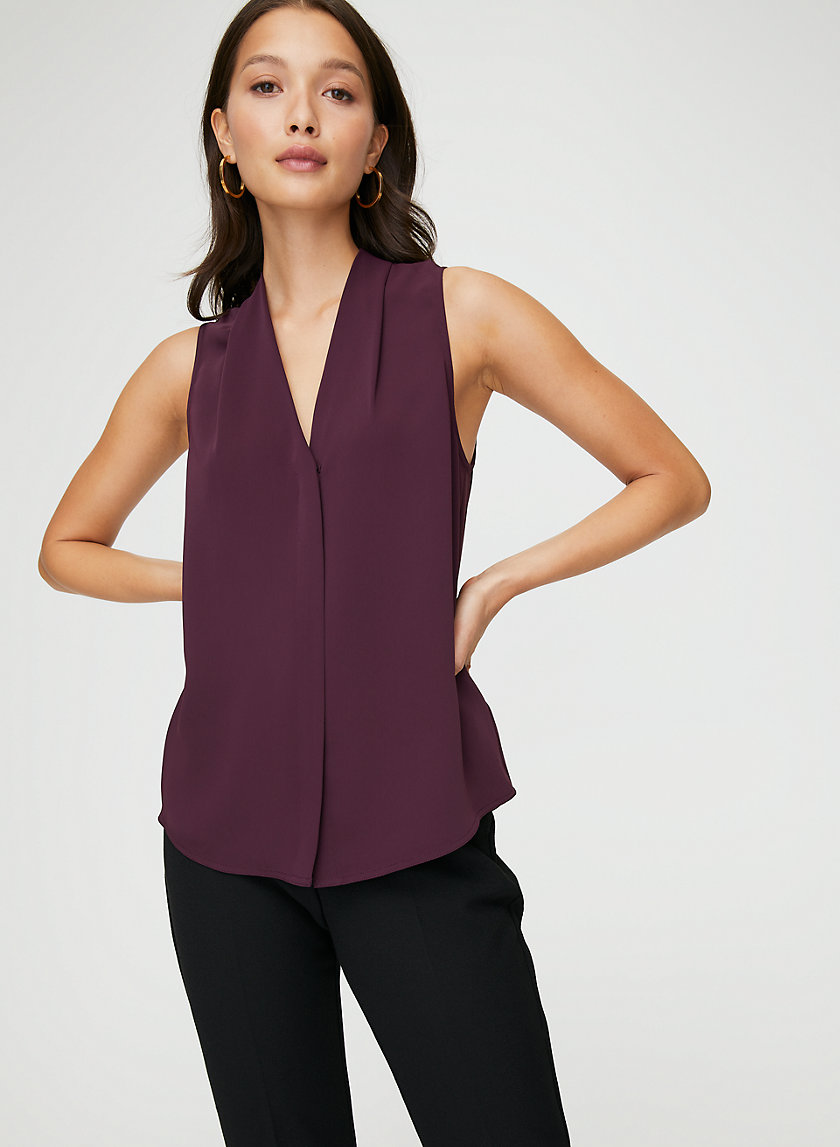 everyone's favorite Babaton Power Blouse in the same color too.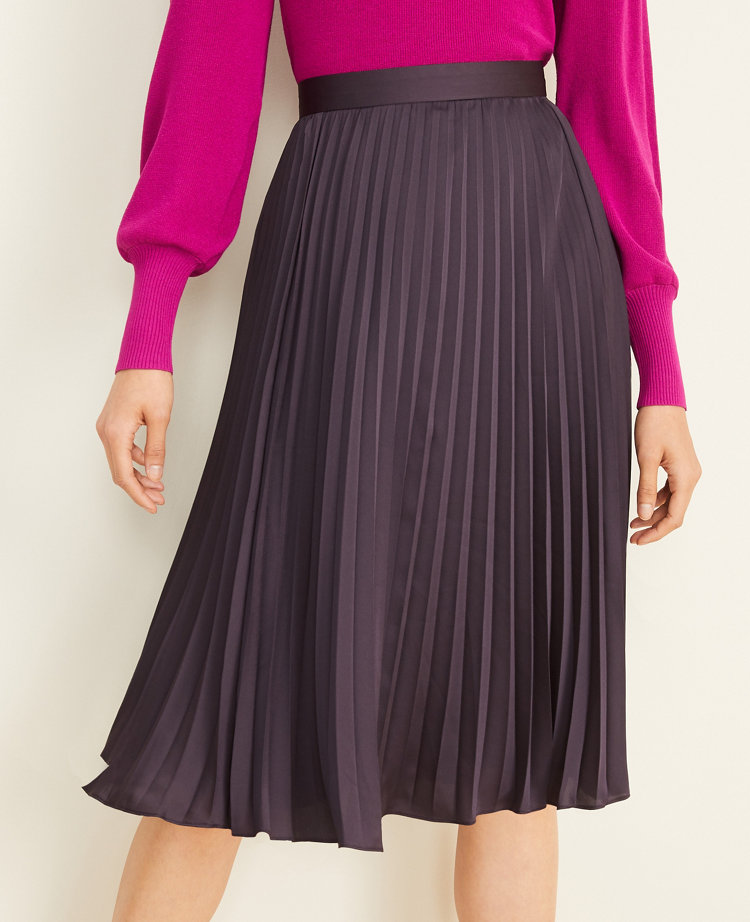 Ann Taylor is showing this Shadowed Violet Midi Skirt. They show it online back to a pinkier purple top or animal print.  You could treat Purple as a neutral and pair it back to plaids and animal print.
Leather and faux leather is a big part of fall this year, if you want try something that takes you to that trend and works with all the purples.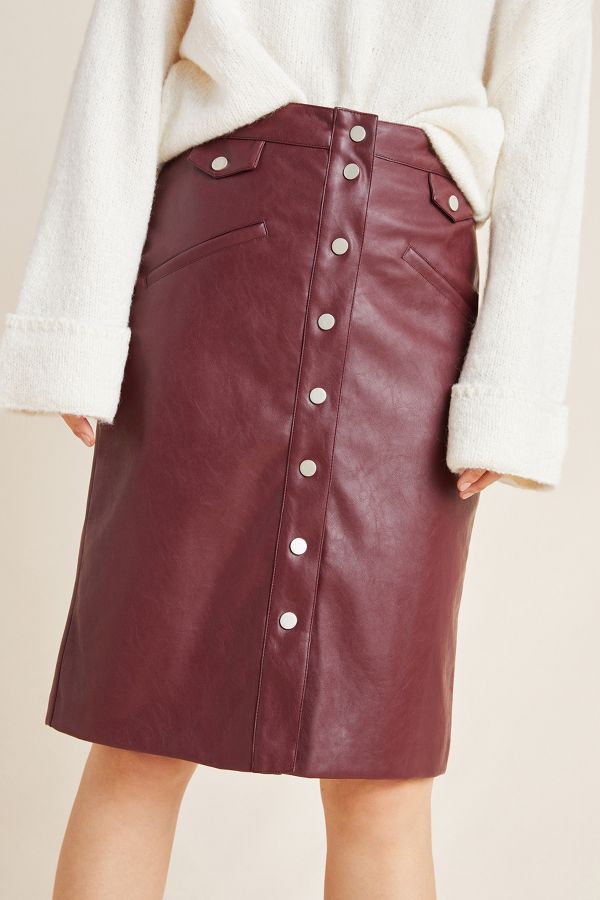 Anthropologie is showing this Veronica Buttoned A line Skirt in a faux leather.  This would be great with tone on tone tights and boots.
And if you love Lavender, try this Halogen Bias Cut A-Line Purple Dewberry.  Remember lady like is in, and this skirt will be beautiful with winter whites and navy.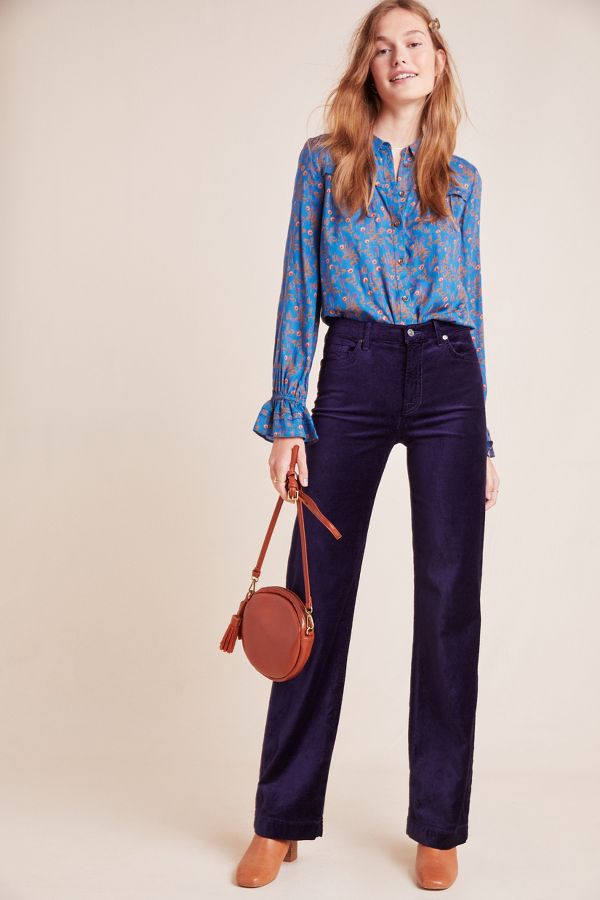 If you want something quintessentially purple, try a pair of 7 for all Mankind Alexa Ultra High Rise Velvet Straight Leg jeans.  They are from Anthro and you can wear these everywhere.  They pair with golds and blues really well and of course back to black too!
If Purple isn't your thing then maybe just pick up an accessory or shoe that you can wear with other things.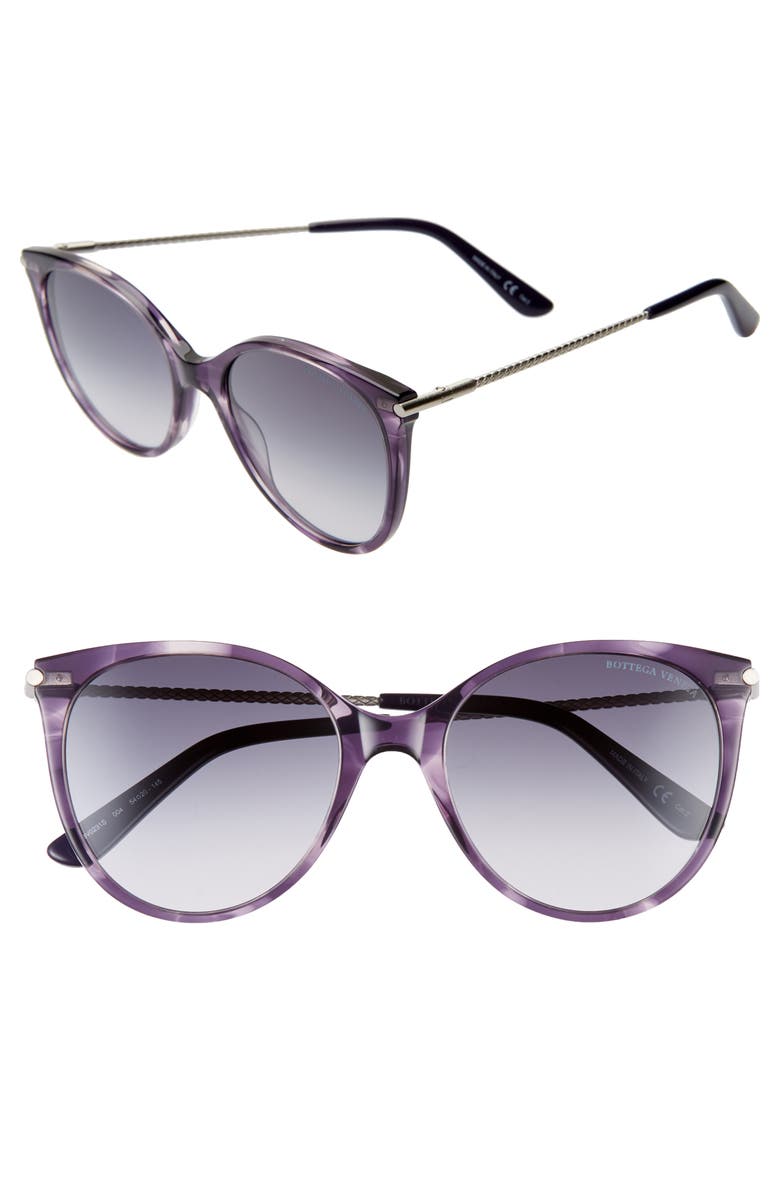 A pair of Purple Sunglasses from Bottega Veneta at Nordstrom could be worn all the time.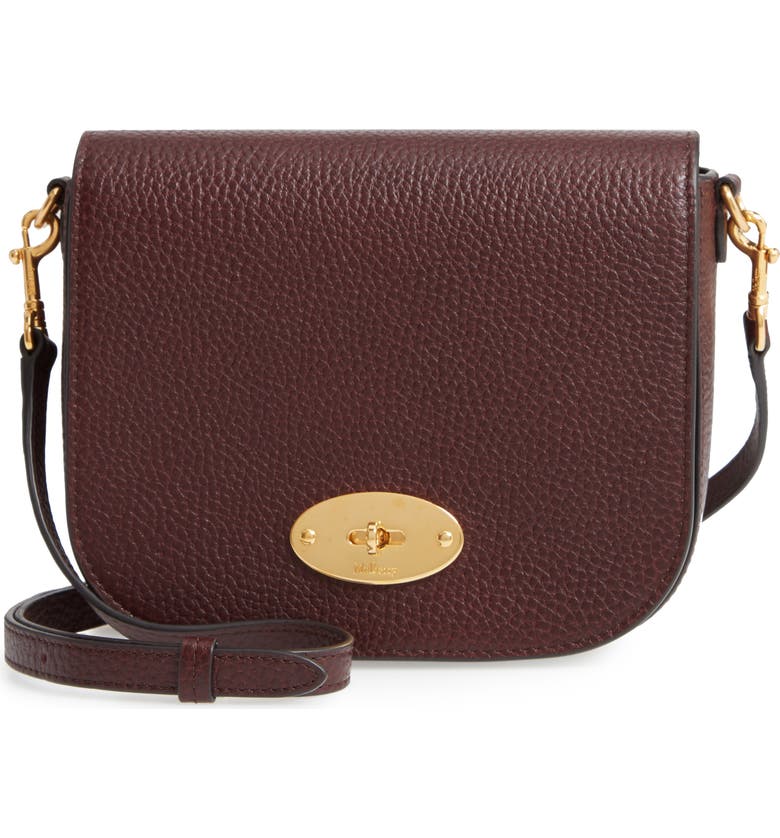 Or a small cross body Oxblood colored bag from Mulberry could be all the purple you need to add.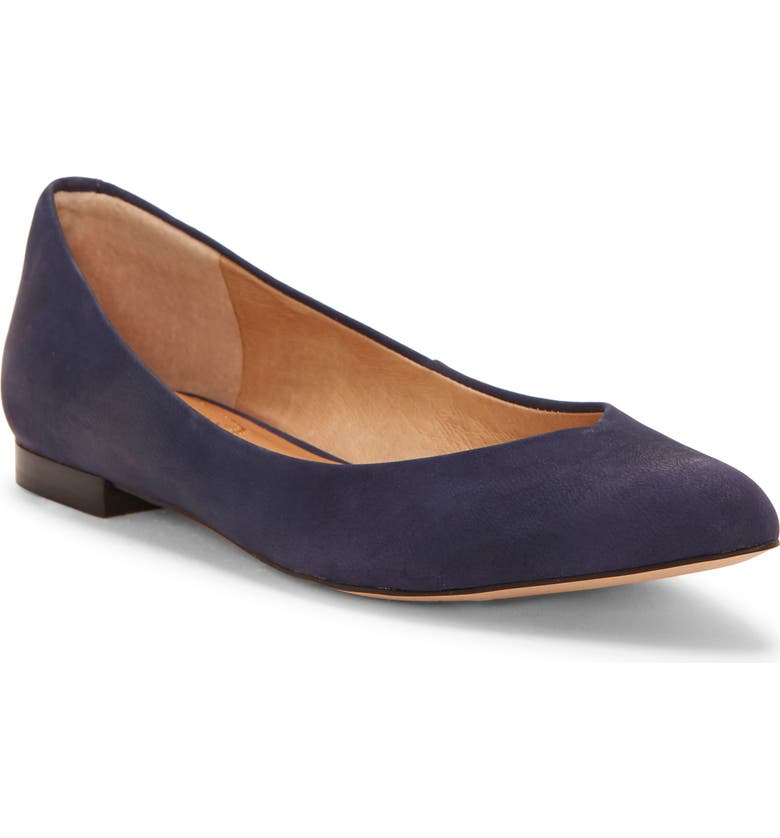 You could Purple your flats and wear them with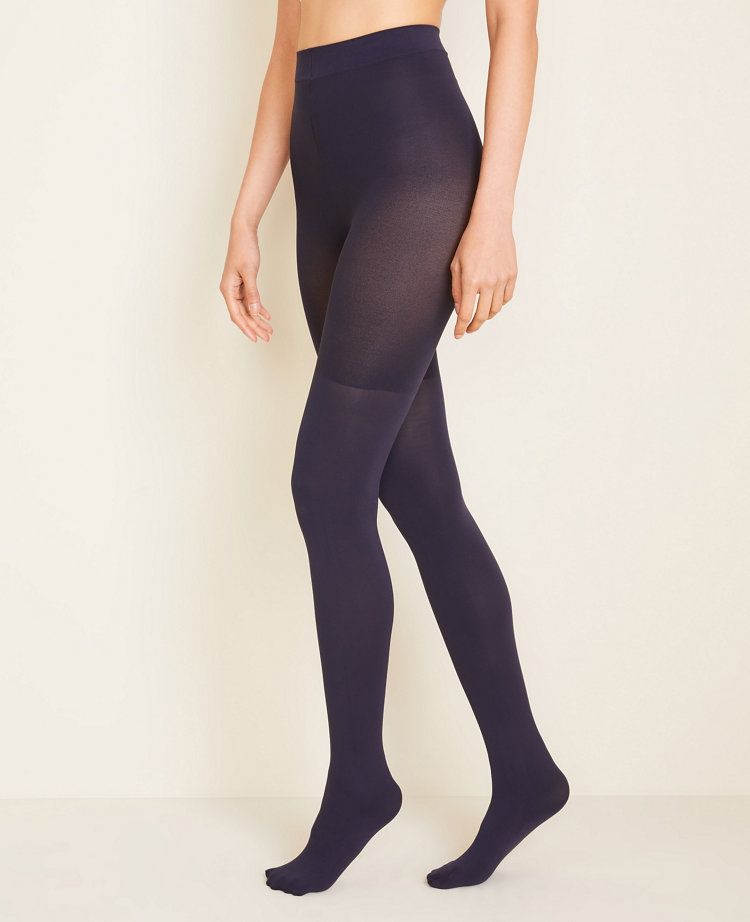 a pair of opaque tights in the same color, then you are giving a nod to the tone on tone look and tights and shoes the same color will make your legs look miles longer.
You will see Purple pop up over and over as part of other trends for fall, but if you wanted it could be a trend all on it's own.
GREEN:
Just like Purple, Green can be many things this fall.  It goes back to other colors and stands on it's own.  There are tons of shades of greens this fall, everything from Forest to Pistachio, so pick one that suits you and own it.  Even though purple is the it color, you can make the same statement with Green, it is like the 2nd place it color this fall.
There are lots of shades of Green.  We will touch on Olive and Khaki here but really deal more with those colors in our Utility trend later.
One of the best colors is the deepest forest green. Aritzia is calling it Scarab and you can do it in all the Babaton classic pieces.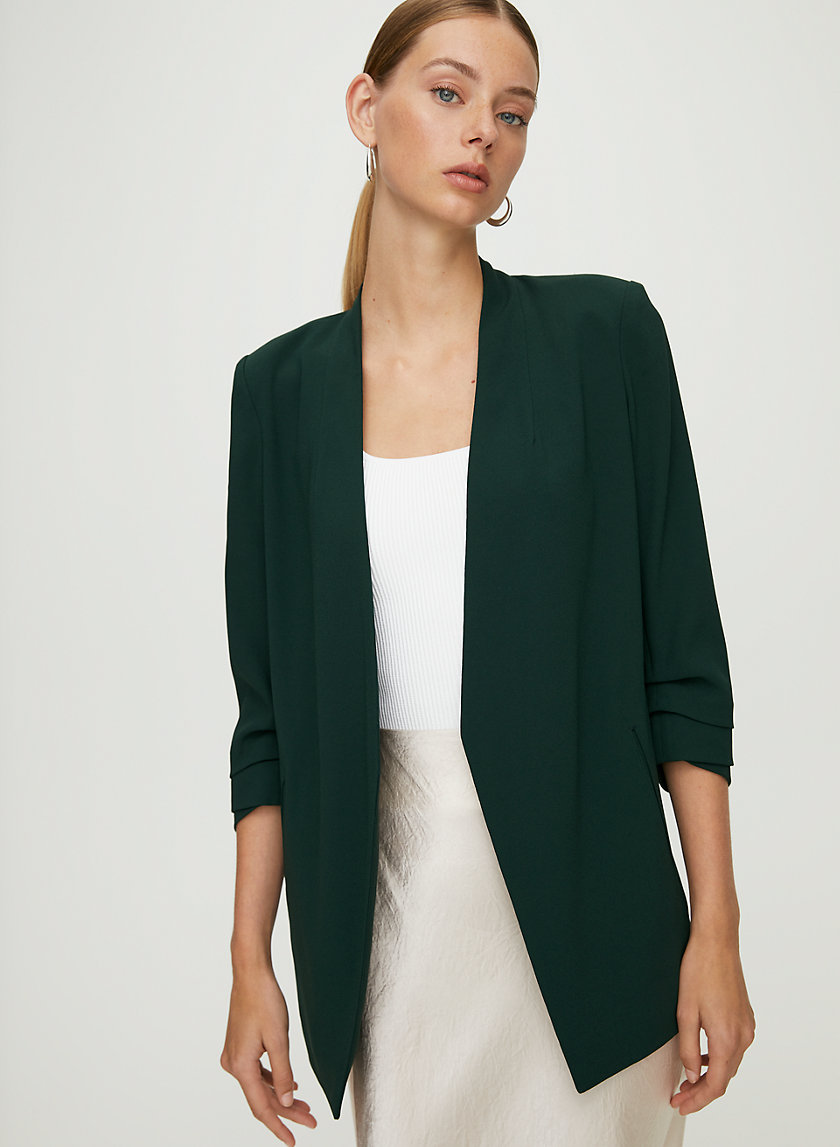 The Babaton Power Blazer,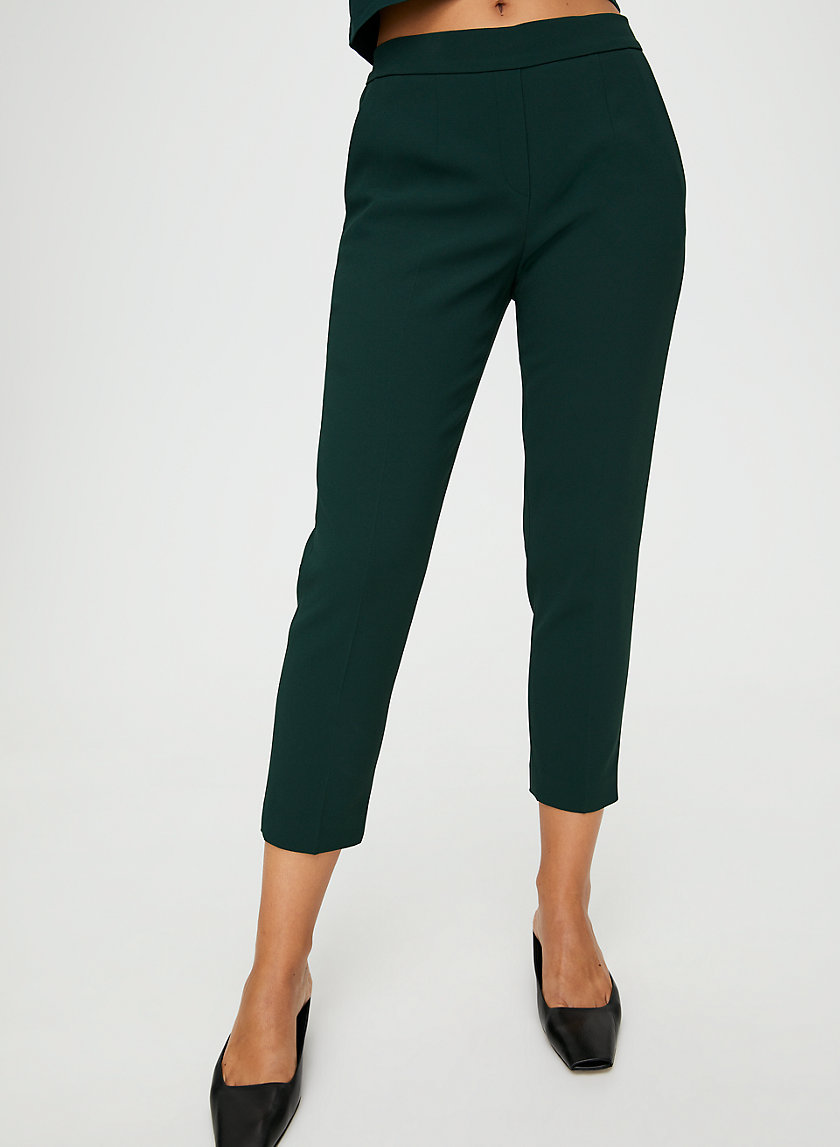 the Conan Terado Pant,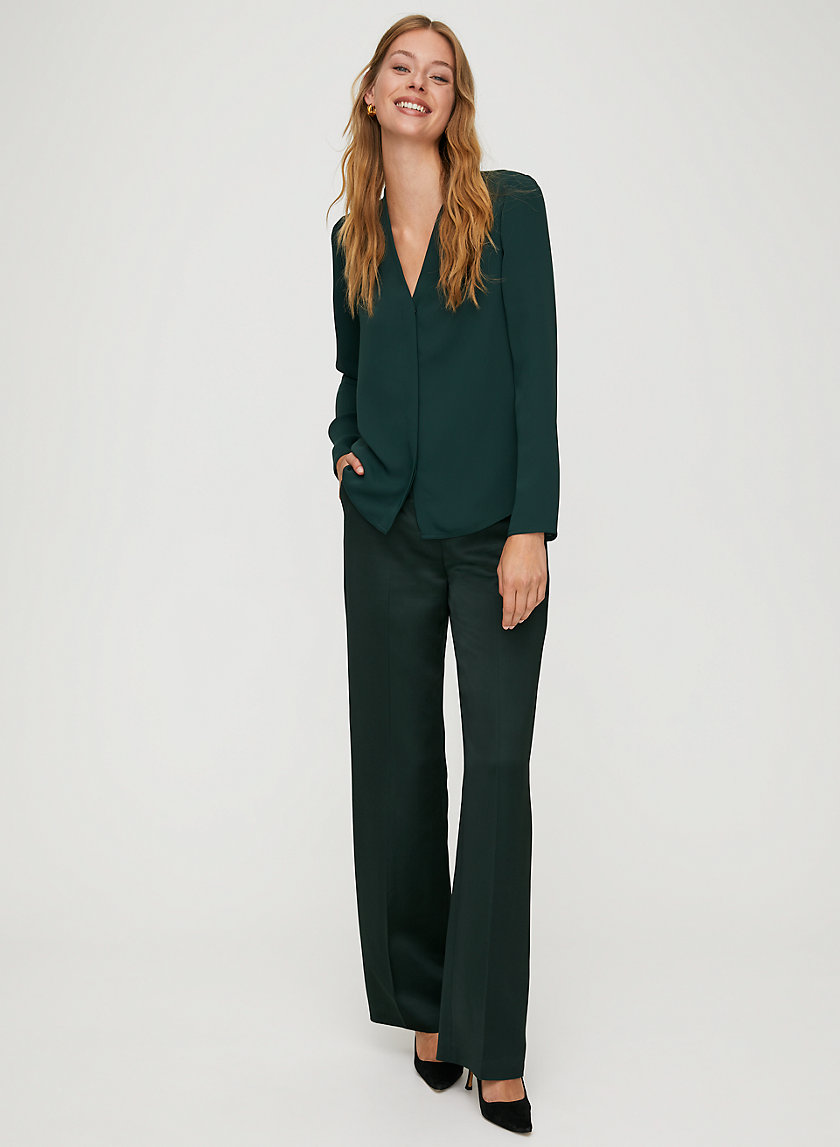 the Babaton Power Blouse,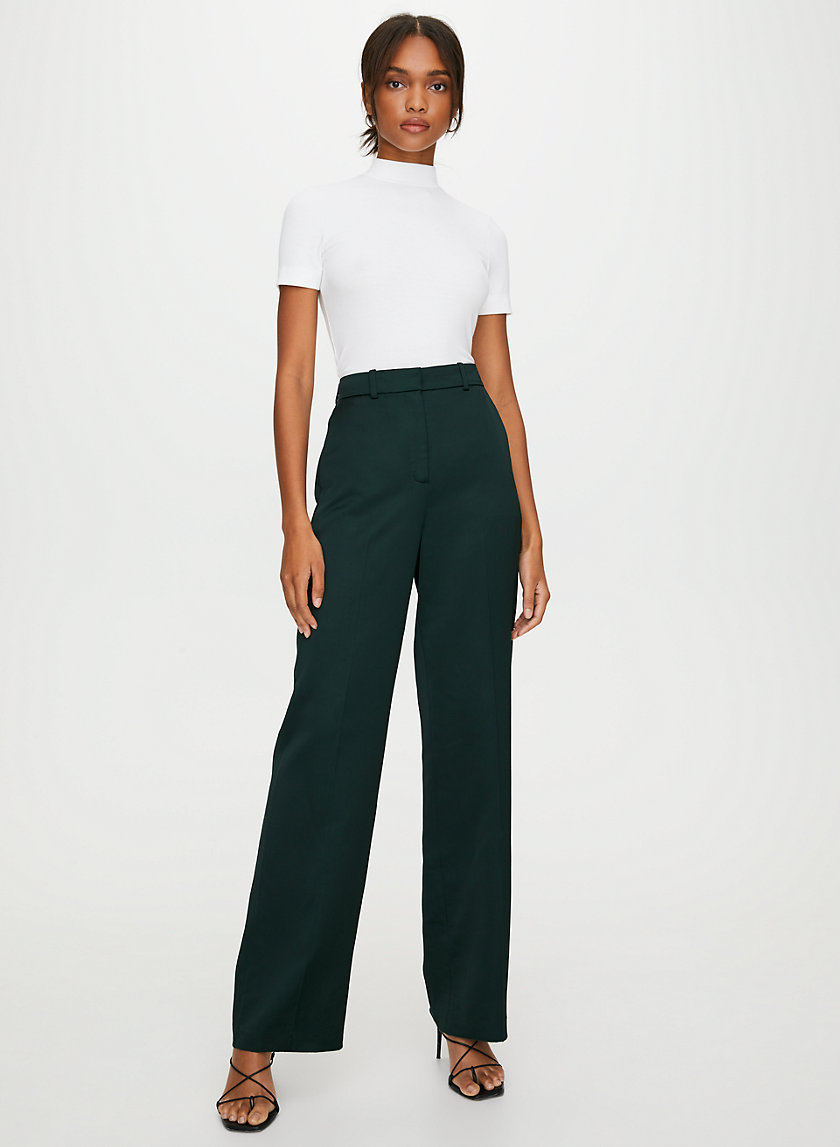 the Sadiki Pant, their new high waisted dress pant (it also comes in black and this pant is a must have if you need a new pair of dress pants!).  Many dresses and tops too.  This green is a color so many women can wear.  Wear it head to toe with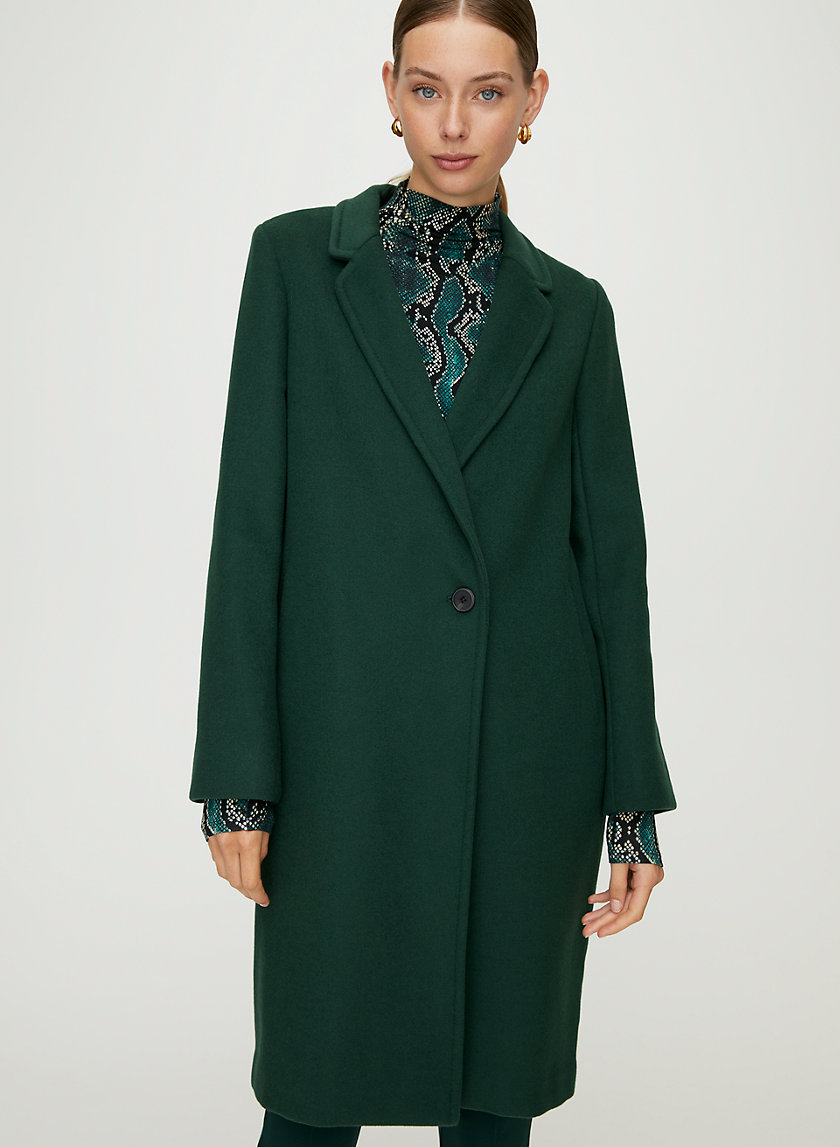 the Babaton Classic Steadman coat in the same color.  Or break it up with black, camel, beige or even denim.  I would wear the Power blouse with dark jeans and black shoes, you can totally use your denim as a neutral with all the fall colors.  This green even looks great back to animal print.
If your life is more casual like mine, I would probably buy one of the pieces above and pair it with denim.  What I would be wearing more often is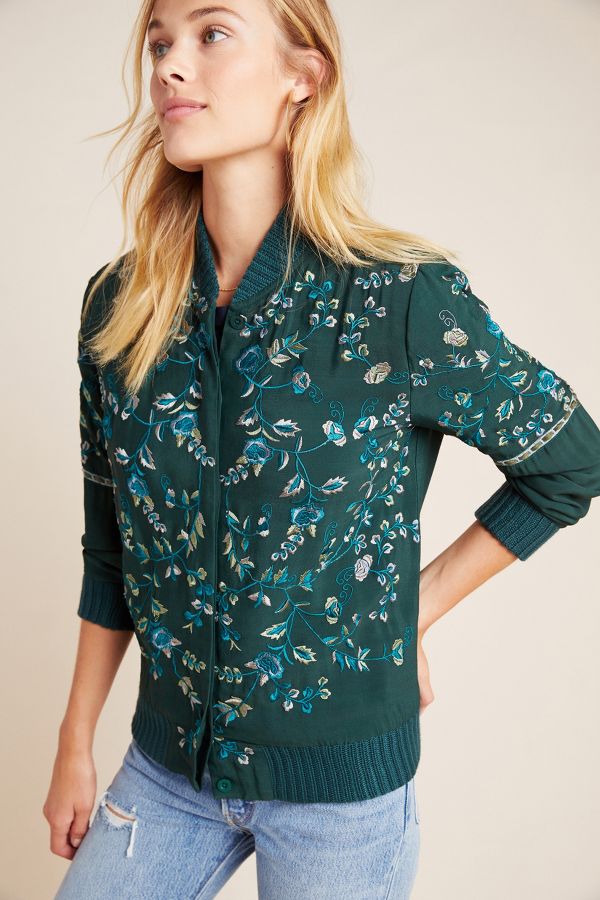 a jacket like the Sheena Embroidered jacket from Anthro that I could wear as a layering piece under a coat.
Or if Green truly is your color, then play with the different shades. 
Go for this Holly colored Button Sleeve Turtleneck paired with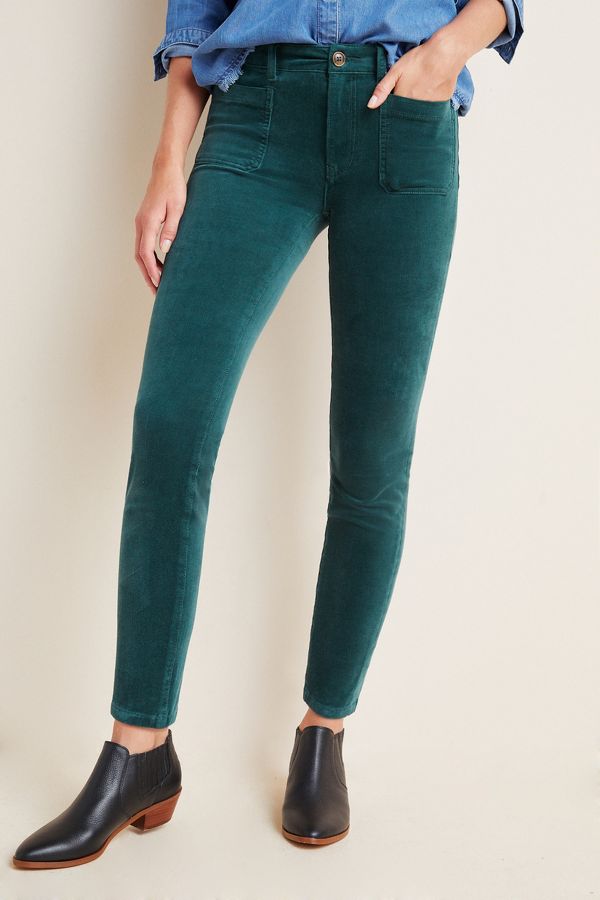 Pilcro's high-rise Skinny cord.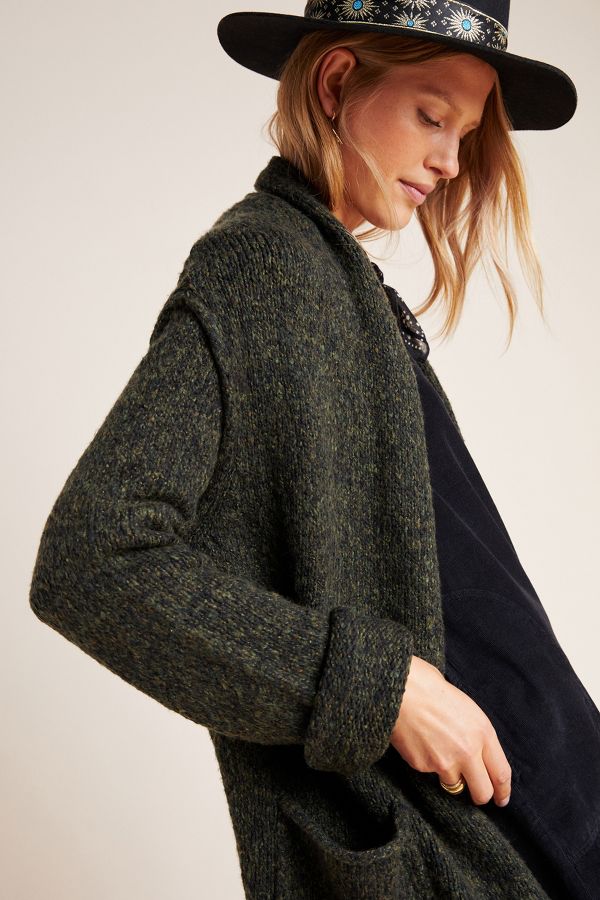 Or go for a true Forest colored sweater with the Josie Cardigan, so great with your dark bootcut jeans. Or try everyone's favorite style of pleated midi skirt
in Academic Green from J. Crew and pair it with
a matching tissue weight Turtleneck and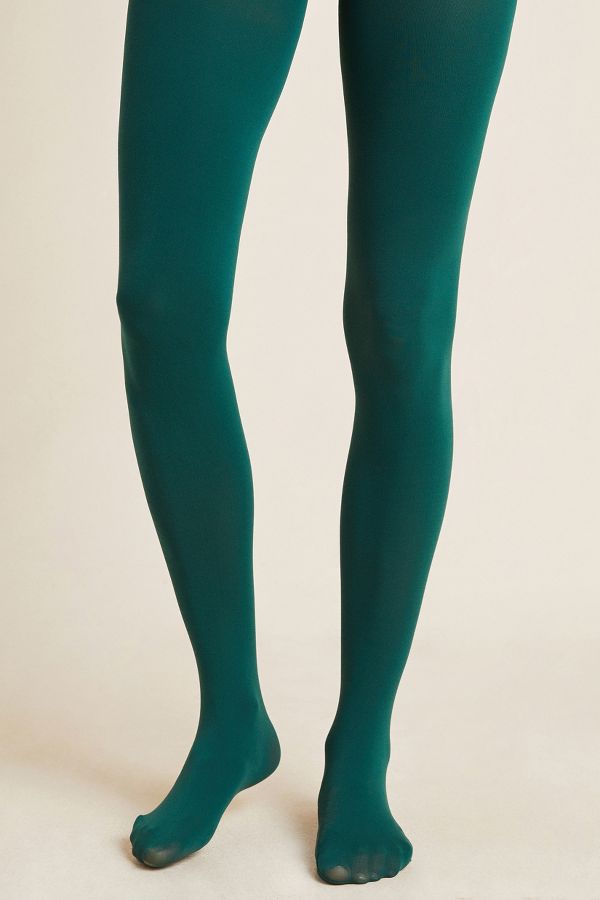 find a pair of matching tights, then your will be rocking the look from head to toe.  You can also break up green with denim, black and even the different shades of mustard and yellow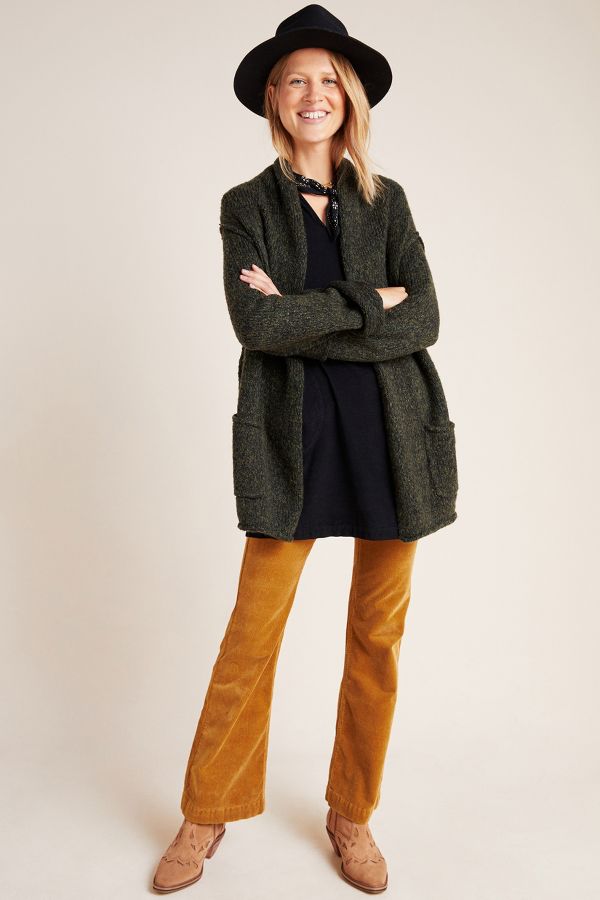 just like Anthro does with the Josie Cardigan above!
Green is more or less what you want it to be.  Wear it head to toe or break it up with other colors or prints. As far as accessories go, I can't say Green shoes are going to be as strong as the different shades of purple in shoes and boots, but definitely scarves and bags are where you will see it.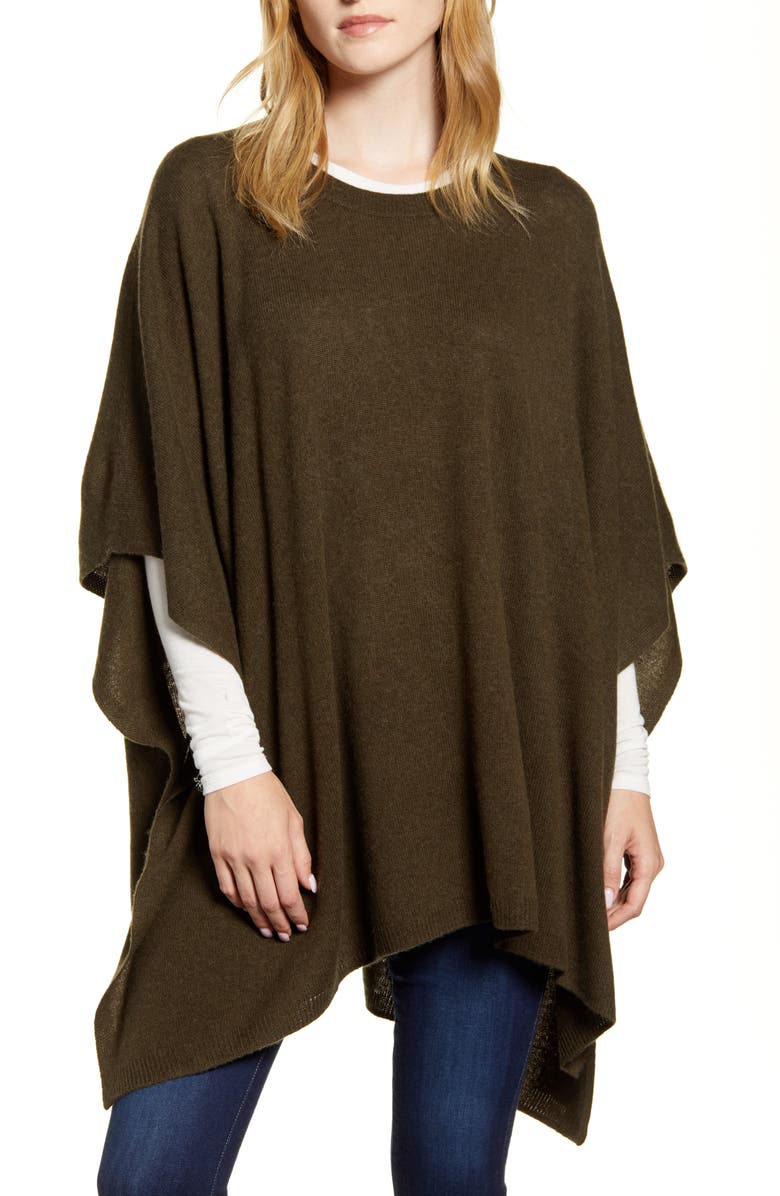 A poncho or cape in a dark olive color would be great for a casual look with denim or black bottoms.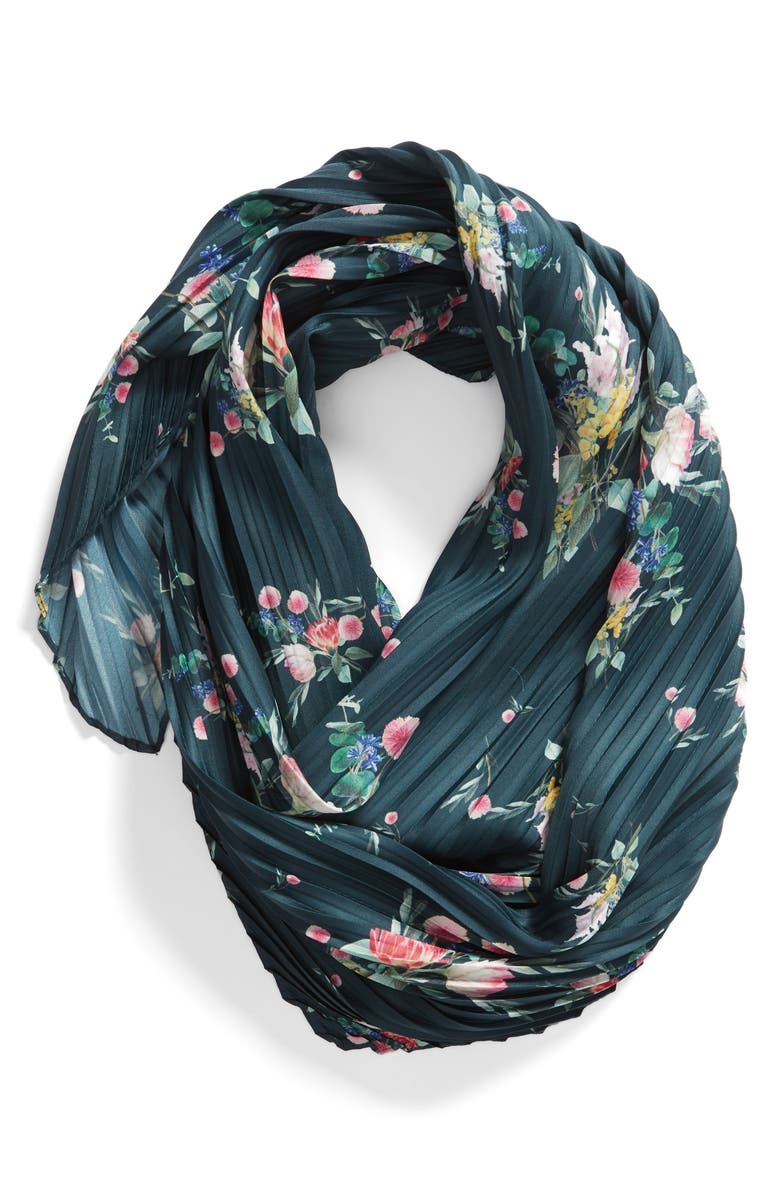 Or add a great scarf to your camel or black coat.  I like this one from Ted Baker at Nordstrom because it has a few other colors and echos the dark floral that is so strong for Fall.
I thought I might have to break this blog into 2 weeks and I was right.  Purple and Green are the 2 biggest color trends for fall.  Next week we will talk about some of the others, like Red, Orange, Mustard and how they all go back to the classic colors of Black, Grey, Brown, Navy and Winter White that we see every fall.
I encourage you to go online and get out into the stores and discover what fall colors you love.  I am booking styling and wardrobe appointments for early October and November right now.  To book an appointment or if you have a fashion question please email me at Suethefashionista@gmail.com.
Stay colorful!
Until next time…