It's the time of year where your feet long to be outside of your socks and boots.  It's time to lighten up our footware and handbags for summer.  Unless you live in the Southern US, spring/summer weather is the shortest time of the year.  So let's take advantage of the warmth and the longer days to wear some of the newest shoes and bags this season offers!
There are 3 main types of shoes women wear in warm weather, flats, sandals and runners.  Each has some great options to work with all our trends for Spring/Summer.
Flats are a great option for days when the temperature dips or to wear with all Spring's cropped pants and maxi skirts to the office. This season there are a lot of interesting flats that bring something extra to your outfit.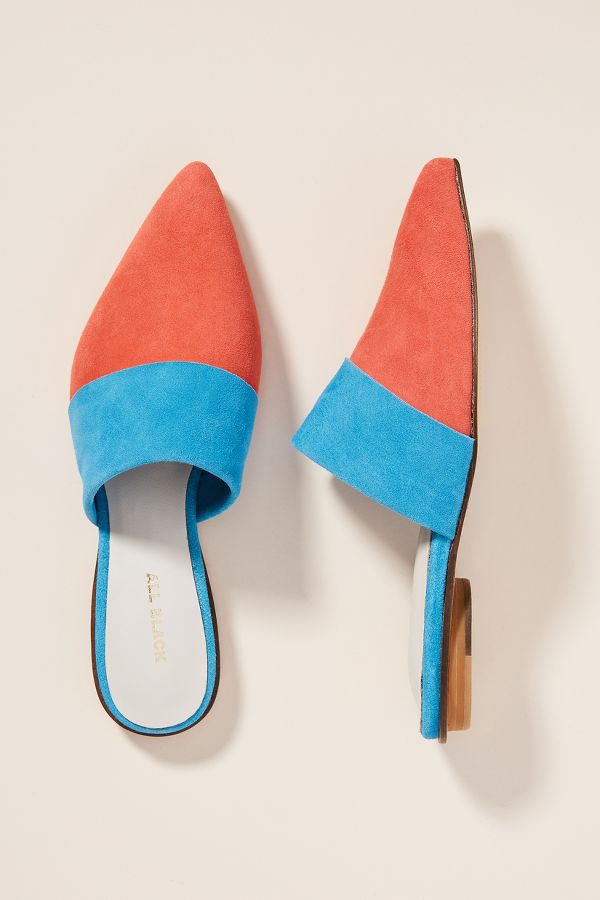 It doesn't look like Slides are going anywhere for a while so how about updating the color of your slides. This All Black Colorblocked Slide is on Anthropologie's highest rated list for summer.
Or how about a pointy toe sling back? These shoes are by Franco Sarto and are also at Anthro.  They come in Navy patent too. Pointy toes are one of the newest features for flats and this sling back would be perfect with a midi or maxi skirt.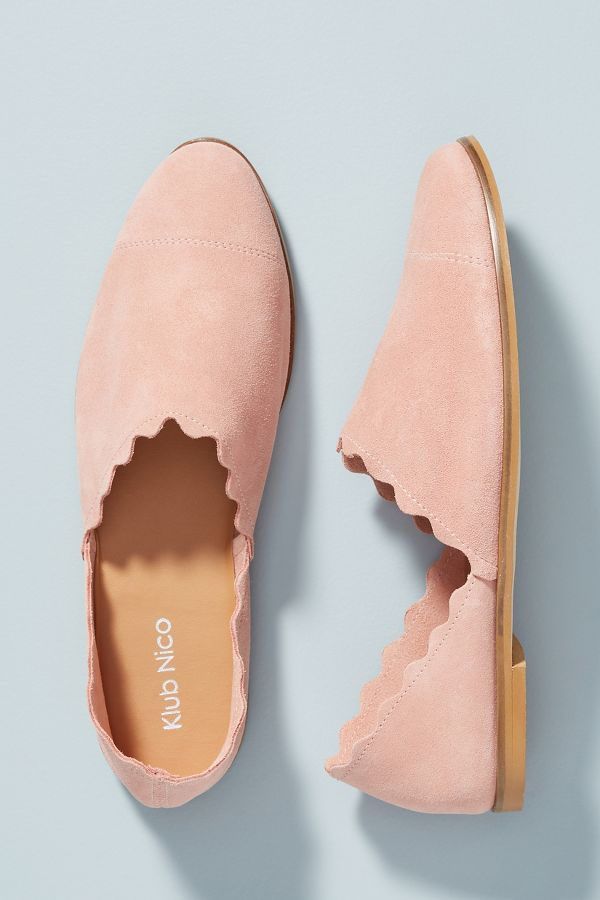 One more closed toe flat that is appropriate for the office is this Scalloped Georgette Flat by Klub Nico at Anthro.  You will see all kinds of scallop detailing this summer on shoes, bags, tops and dresses.  All the above flats can be found at http://www.anthropolgie.com
The Espadrille is another more casual flat that isn't going anywhere. This year pick an espadrille with a bit of something extra, like a great pattern or some other detail.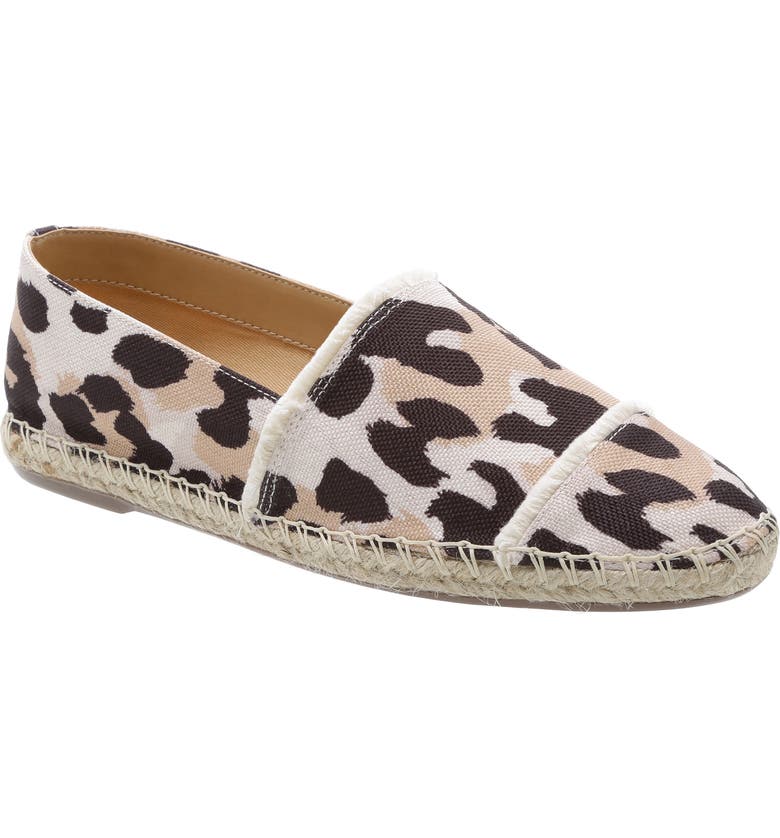 This one is Schutz's Ohanna Espadrille Flat, it's a whimsical animal print that would look great with black, white and denim. Or you can try a lace up espadrille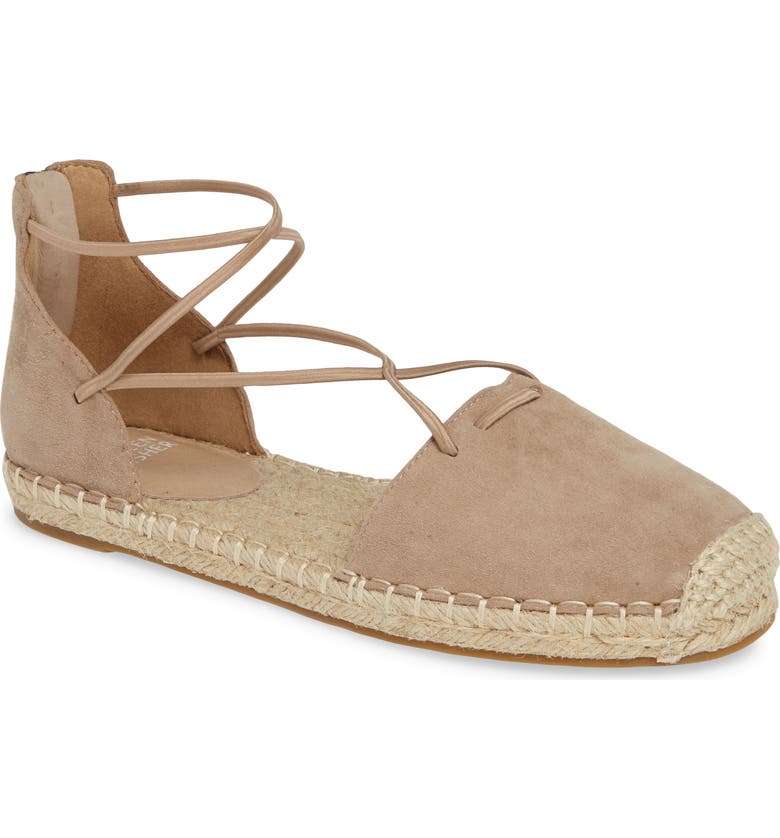 by Eileen Fisher at http://www.nordstrom.com it comes in black as well.
Sandals are most people's go to for Summer.  I honestly live in my sandals all summer long.  If you were only buying 3 types of sandals to hold you all summer the 3 styles you really need are 1) a casual flat sandal, 2) a block heel sandal for work or casual evening and 3) a higher heel bold sandal for dresses and date night. Let's start with the flat sandal.
My favorite sandals in my wardrobe are the flat ones.  They look fab with summer dresses and cropped pants. 
This season try a slide sandal with detail.  These are the Knotted Soft Leather Sandal from http://www.jcrew.com and they also come in metallic.  You could live in a pair of sandals like these. J. Crew also is featuring a pair of Studded Wrap Sandals
in 3 colors and what I love about wrap sandals is that you can wrap them different ways. Do them all the way up your leg with a shorter skirt, wrap them around your ankle with a midi skirt or cropped pants and wrap them around your heel and foot to look like a regular flat sandal with long pants. I recently bought a pair of Vince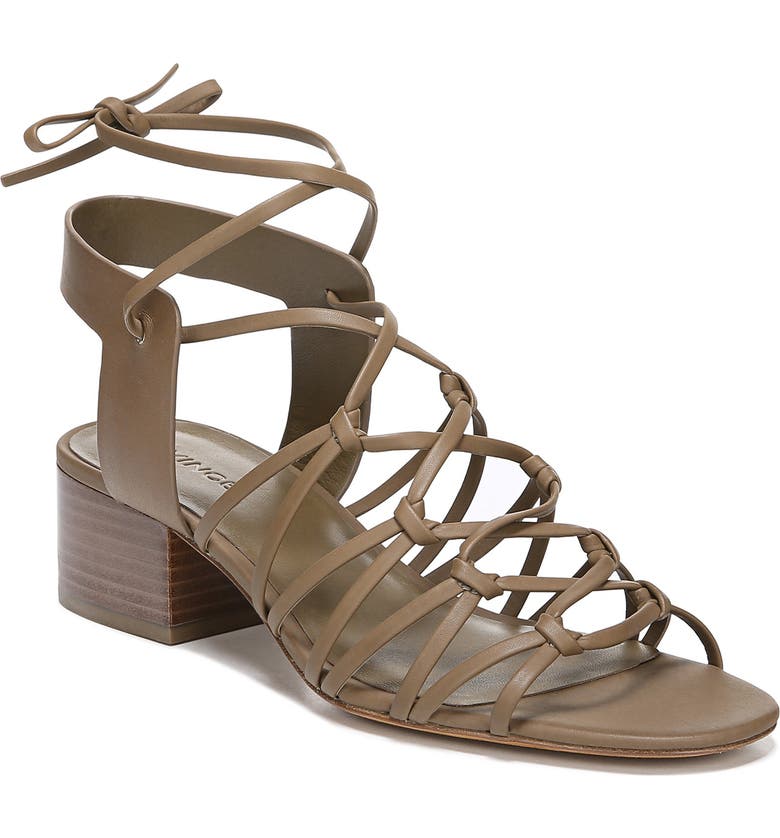 Beaumont Lace up Sandals at Nordstrom and I live in them, mine are black but I also love this cotton wood color.
You could also try a strappy pair of flats from J. Crew
they have this style in Leopard print as shown, solid colors and solid colors with studs.  This style works with everything, dresses, pants and skirts.  And last but not least one more style that is important for summer is the open toe slide 
you can find these everywhere.  I chose to feature this J. Crew pair because I love the detail.  Try and make your flats stand out, pick a detail or feature that will get noticed.
Block heel sandals are absolutely a must have for summer.  The Vince pair above from Nordstrom are really my go to this year.  But there are lots and lots to choose from where ever you go.  Choose a heel height that works for you, 1″, 2″ or 3″ and you can either stay with something classic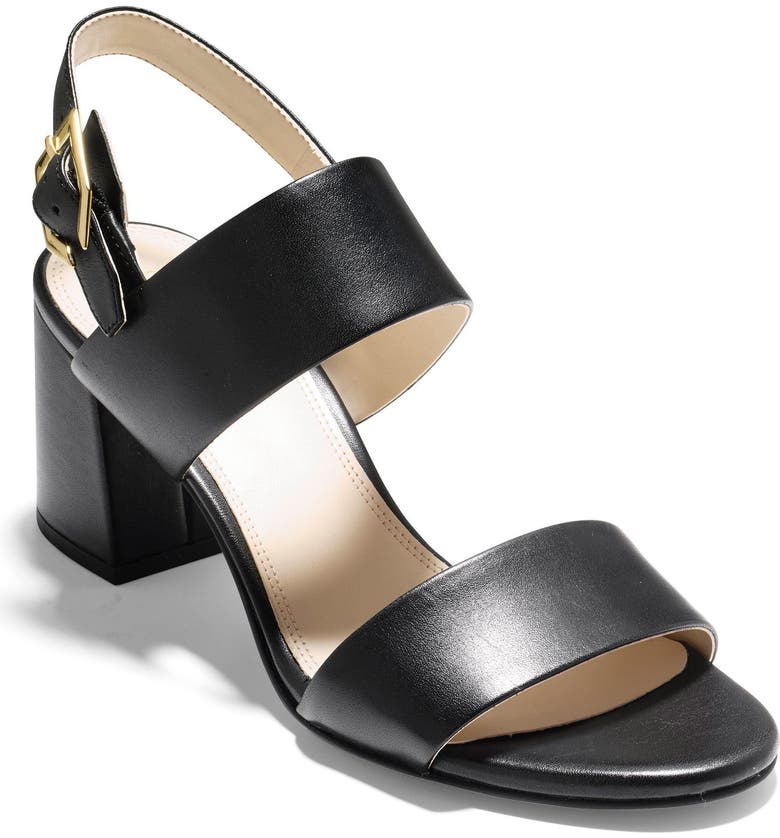 like this Cole Haan Avani Block Heel Sandal from Nordstrom or go with something whimsical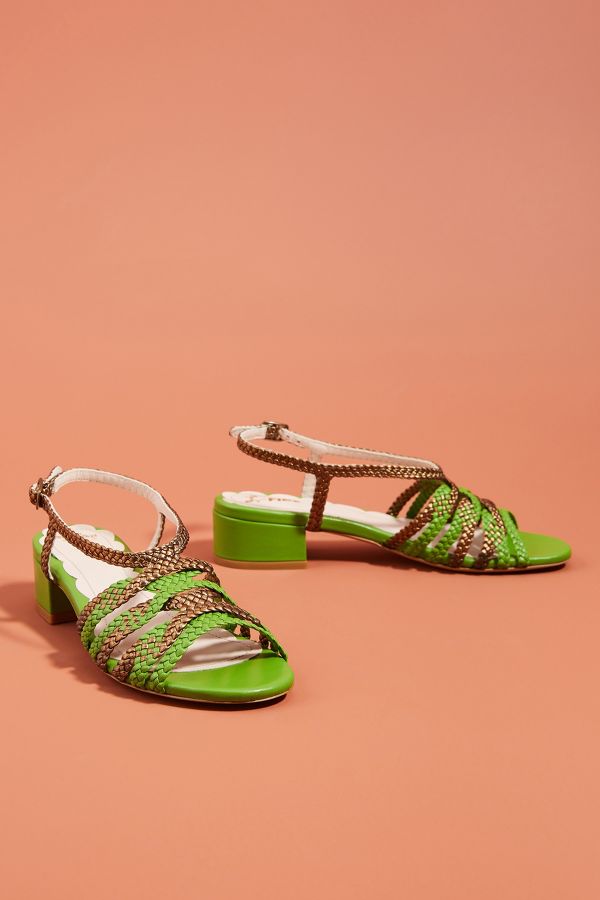 like these Miss L Fire Clemetine Block heel Sandals from Anthro. You could also add a print
these are J. Crew's Penny Ankle strap Sandals in floral, they also come in Solids and stripes.  You can go a long way in a great block heel sandal.  I wear mine with dresses, skirts, jumpsuits and pants. Vary the height of heel in a few pairs and they can even work for dressy events.
High heel sandals are usually reserved for an evening event.  Although I do see a lot of women trying to navigate Vancouver's downtown core in high heels.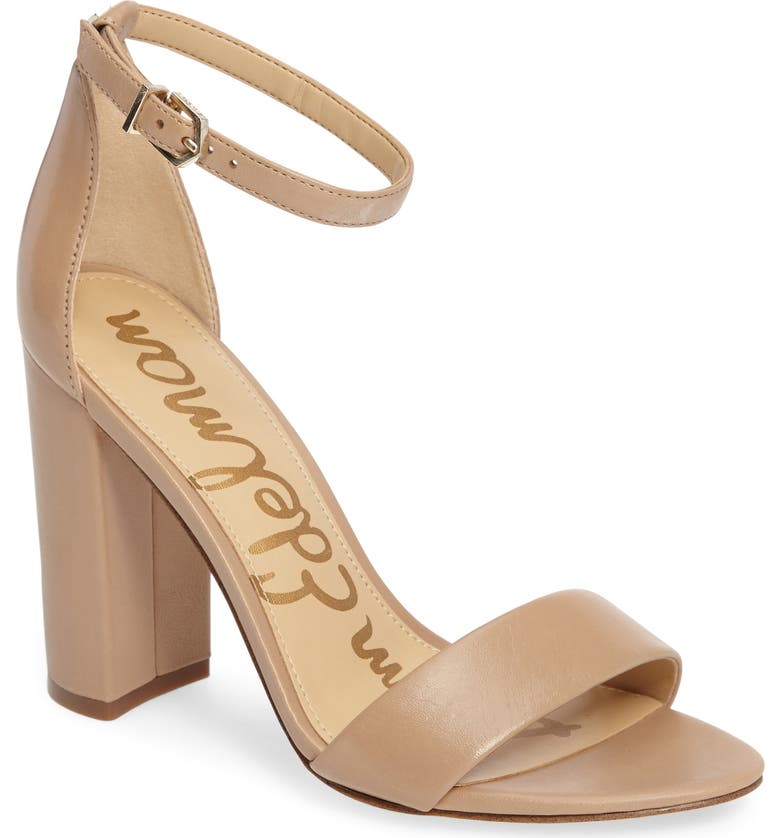 The biggest trend for summer is to stick with a block heel and just take it higher, as Sam Edelman has done here in the Yaro Ankle Strap.  This shoe comes in 14 colors, prints and patterns and all at Nordstrom online.  A block heel high heel will be more comfortable than a skinny heel but it is not nearly as dressy. There are events in our lives that call for high heels, like a formal summer wedding or a formal grad ceremony.  Ankle straps are still this spring's go to so look at Nordstrom and they have lots of heels to choose from like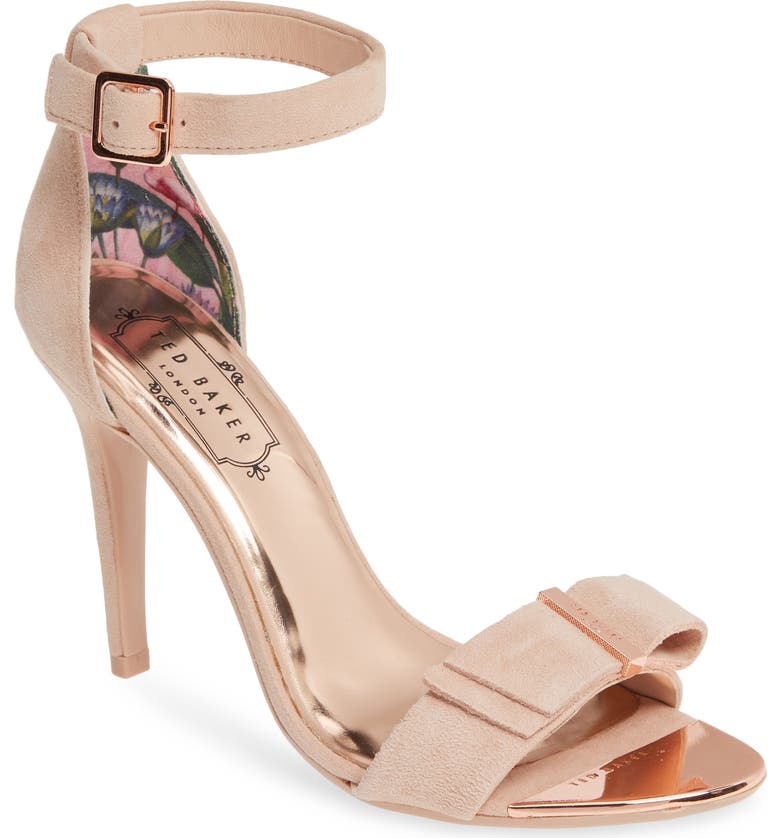 these Hanma Ankle Strap Sandals from Ted Baker London.
The last category of shoe we are going to look at for summer is the sneaker or runner. Runners have been elevated from just a gym shoe to a fashion statement, so if you want to wear runners, leave your gym shoes for the gym and make a fashion statement instead. If you decide a basic sneaker style is for you then make a statement with color.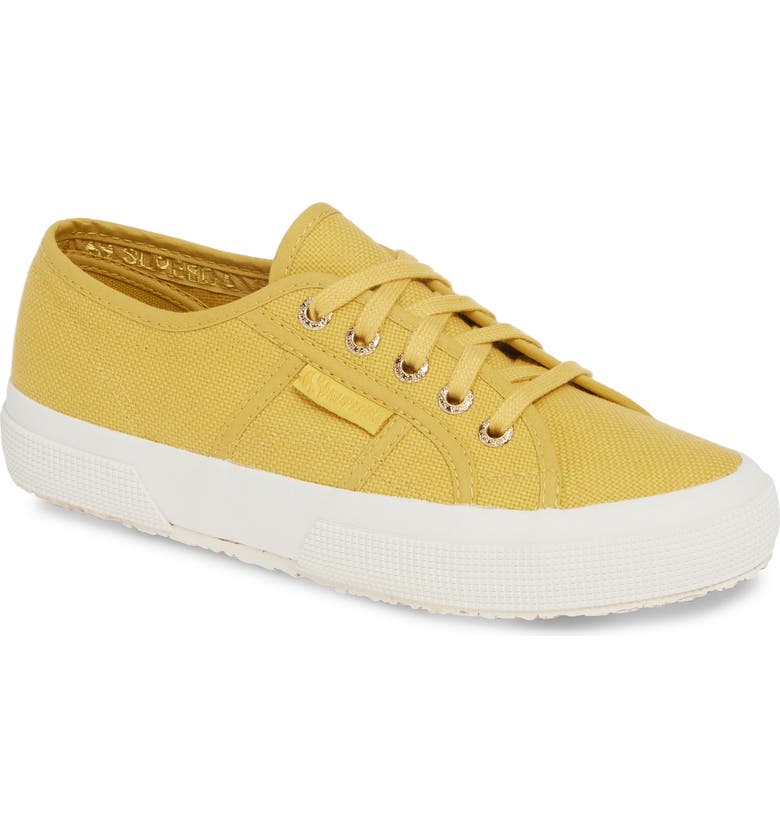 This Superga Cotu Sneaker comes in 12 colors including this Sunny Yellow at Nordstrom.  Slip on sneakers are a great alternative and can work for a daytime look that is a bit elevated to a lace up sneaker.  Pick one with a bold print or pattern,
I am an animal print fan and J. Slides at Anthro has them in leopard or snakeskin.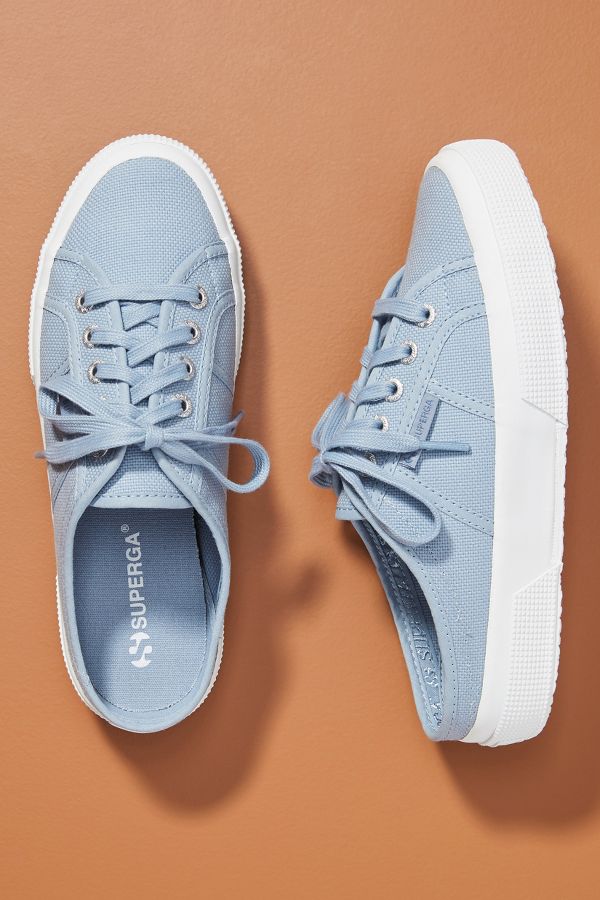 These Superga Classic Slip on Sneaker function like both a sneaker and a slide.  Perfect for a lazy vacation day. Both of these are from Anthropologie online.
Handbags for spring and summer have a couple of interesting new styles to think about purchasing too.
I love the new straw bags that are everywhere.  Really everyone only needs one, but these are all so cute and summery no one would blame you if you bought more.  Pick your straw bag to either be small like a clutch or a small handbag or large and use it as a tote bag.
This J. Crew Rattan Clutch is a great clutch for summer.  It's big enough for a phone and lipstick but not much else so it's the perfect date night bag. Something a bit bigger that could work as a small day time bag is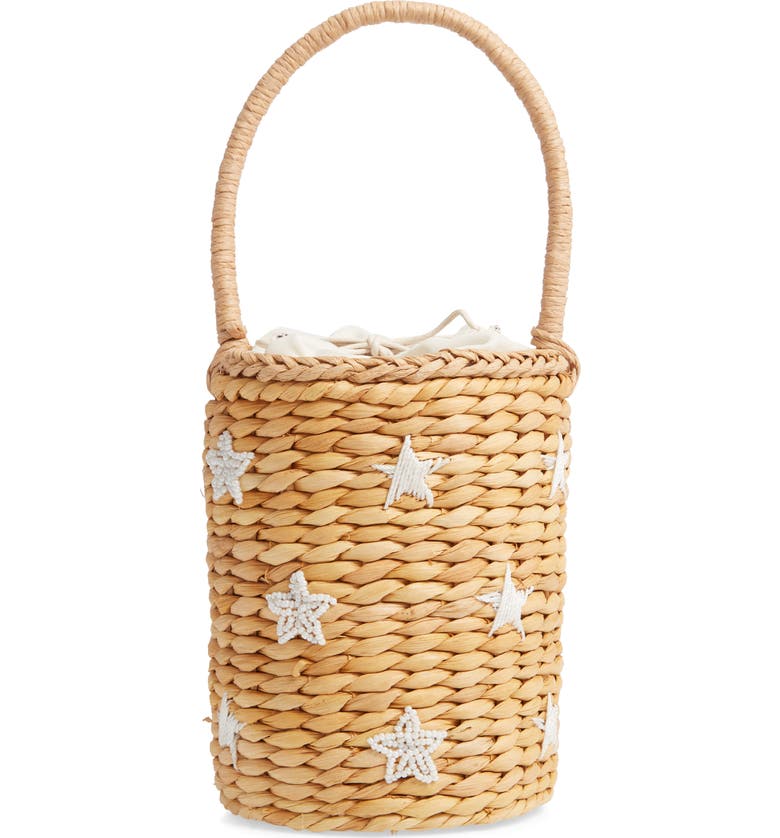 this adorable straw Bucket bag from Knotty at Nordstrom.  When you buy a straw bag make sure it closes, you don't want someone to be able to reach in and grab what you have.  Or go big! There are lots and lots of fantastic tote bags everywhere.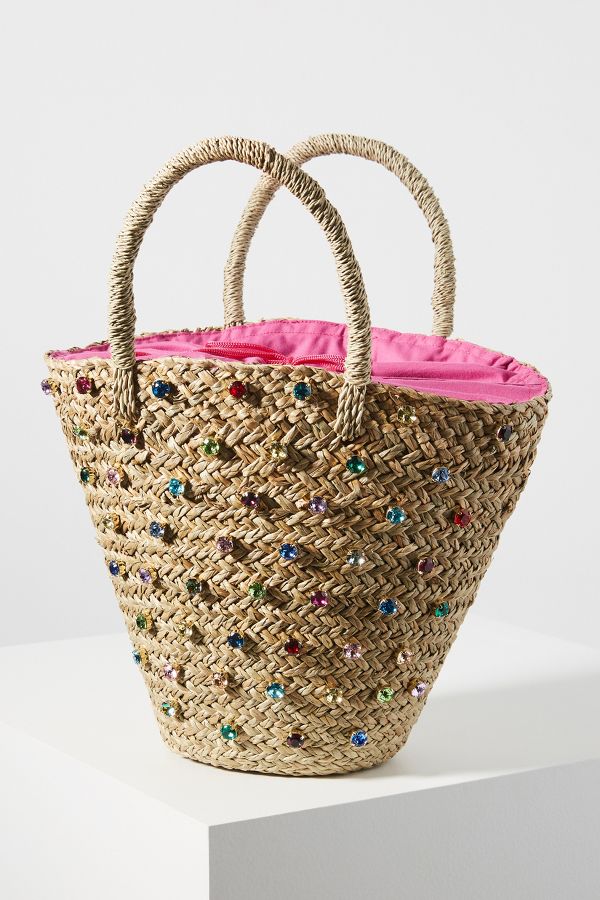 Anthro has tons online and this Mystique Rainbow Jewelled Tote is one of my favorites, it also closes so you can't lose anything inside while out and about.
Ot try and great cross body bag,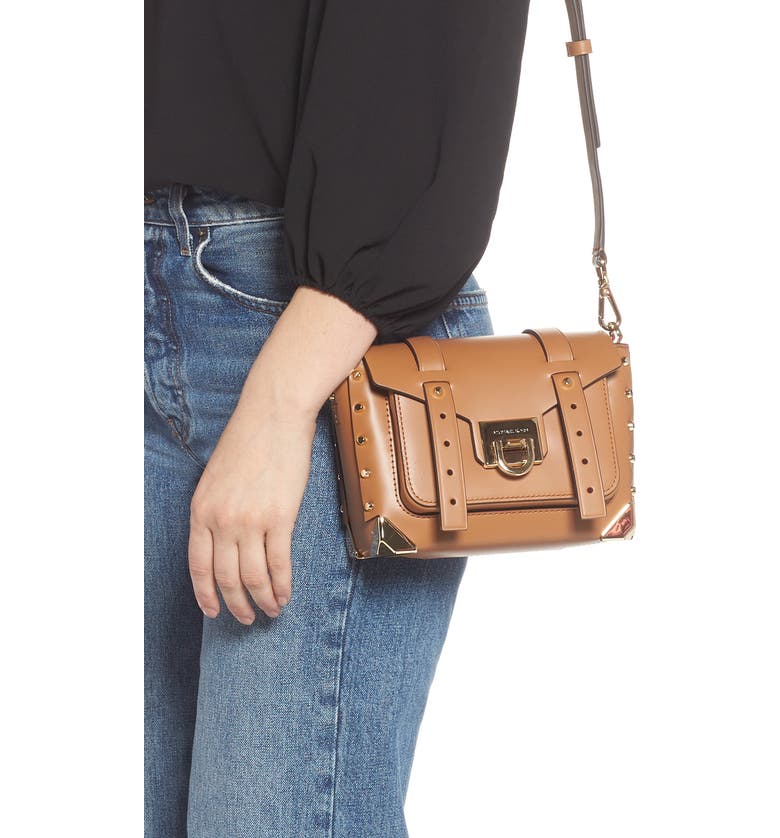 Some of my favorite purses that I own are from Michael Kors.  I love this small Manhattan Cross body leather bag at Nordstrom.  It also comes in Black! Or you can try a colorful cross body bag from Banana Republic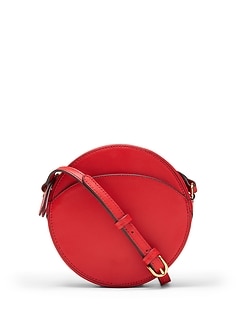 in red, yellow, white or black this circle crossbody bag is great. If you can't find it in store, you can always find handbags, shoes and accessories at http://www.bananarepublic.com  and sometimes it is even onsale online before it's onsale in the store.
And the last summer bag I am going to talk about is the belt bag.  I have been kind of obsessed with the belt bag.  I have an vintage chanel style body bag and I have been trying to find a way to update it a bit.  I am not a fan of fanny pack looking belt bags, so you need to be a bit choosy. Choose one like this Rebecca Minkoff Blythe Leather Belt Bag.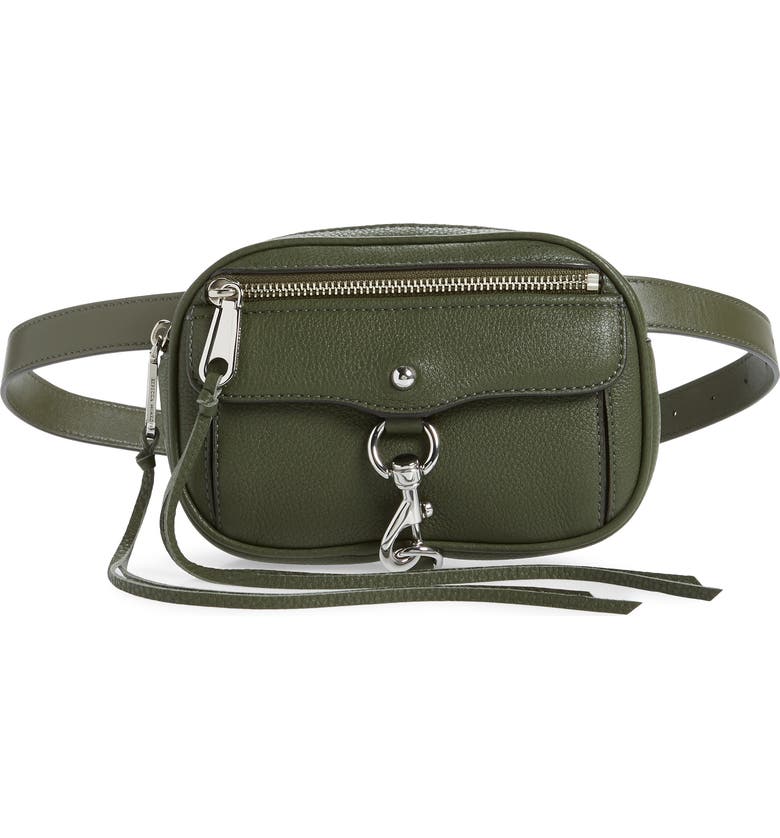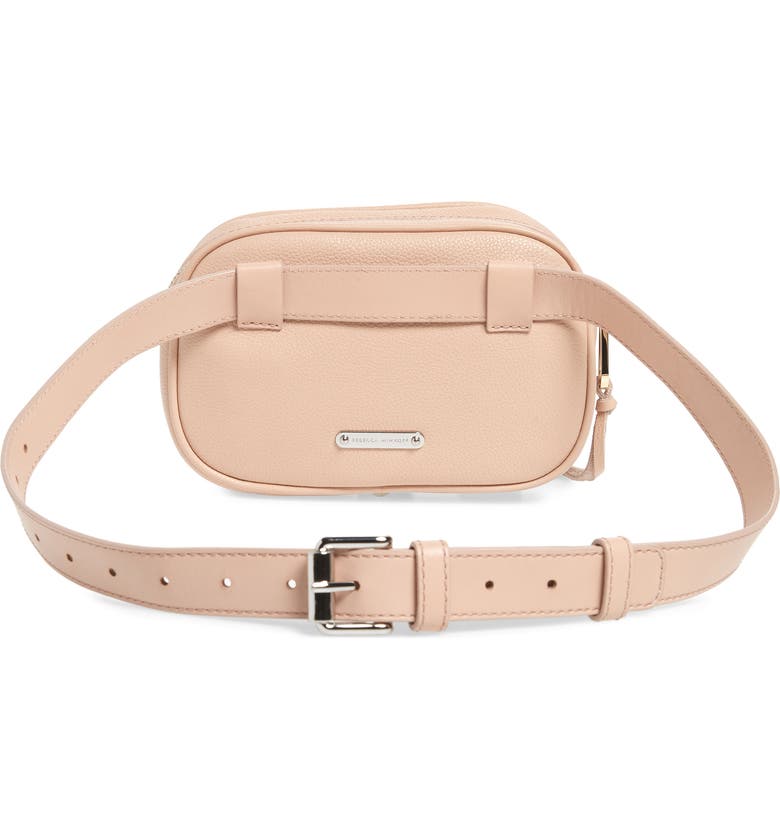 What I really like about a bag like this is that it is truly a belt bag. It is modern and fresh and would be great worn with a maxi dress or jumpsuit.  It also has enough room for your phone, wallet and keys.  So make sure you choose one that isn't large but has enough room.  Nordstrom online seems to have the best selection, J. Crew and Anthropologie don't have many.  You really only need one in your wardrobe so choose a neutral color like black or blush that can work across your wardrobe.
So there you have it, the key shoes and bags for summer.  Come July a lot of these things will be going on sale so if you can wait a bit to get something my advise is to wait. Any tote or cross body you buy that is basic or any block heel or basic flat will still be in style next year, so if you can wait a month to find it on sale then you should.
There will be one more blog until I take my summer break.  I am going to attempt to decode bathing suits for you all.  As you mature there are certain things you need to think about when purchasing swimsuits so we can talk about that and all the other things that are interesting in swimsuit styles this summer.
I will be off for all of July and most of August.  I will be back blogging near the end of August on how to get your closet ready for Fall.  And then in September we will break down all the Fall trends.
If you are looking to book a Fall Styling appointment or you want help getting your closet in order you can book an appointment at Suethefashionista@gmail.com I am not working in July but I will be in August.
Enjoy the summer weather while it lasts, until next time…