One of the things I am noticing in men as they age is that they have a harder time navigating casual men's wear.  They still get how to wear a suit and how to wear gym clothes but most of them don't get casual wear at all (and I am not talking what you wear on the golf course!)
So in my life I notice a lot of men over 40 wearing their gym clothes 24/7.  If it's not acceptable for women then why is it for men? I try to encourage women as they age not to give up and wear sweats every day, and that goes for all the men in your life too. Encourage you husband/son/significant other to try a bit harder.  Casual wear should be fun, comfortable and make you look good.  So let's navigate men's casual wear for them and maybe you can get the man in your life to read this blog too!
If you are saving your sweats for the gym what are you wearing instead?  Look for classic and comfortable styles that can take you from the beach to cocktail hour. The first thing a man needs is some great alternatives to his sweat pants.
Dillard's men's wear, either in store or on their website at http://www.dillards.com has a wonderful selection of pants that are casual and comfortable.
One of my husband's favorite pants are these Perry Ellis Premium Performance Flat waist stretch pants.  They come in 4 colors, are available in Big and Tall sizing as well.  These pants you could wear everywhere and anywhere.   If you like casual wear but jeans are more your style than a stretch pant, try to get a great pair of relaxed fit jeans.  Denim can be dressed up and down.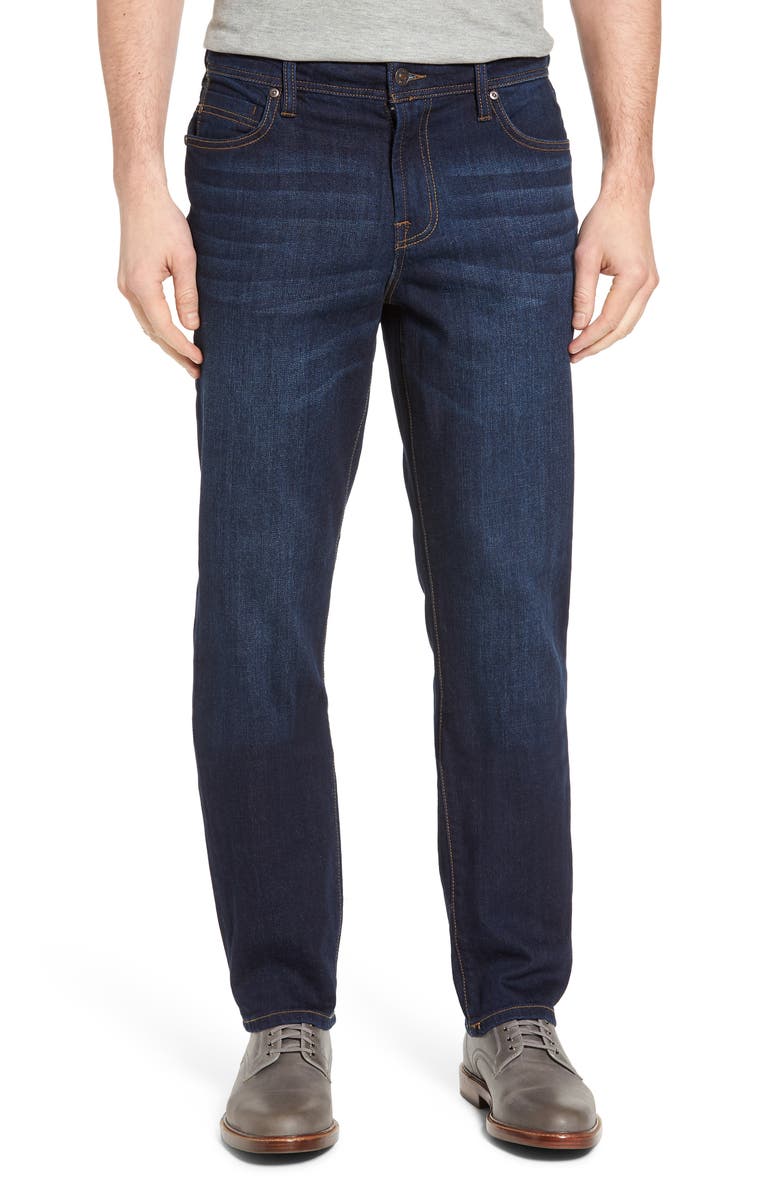 Go for a medium dark wash like these Liverpool Regent Straight Leg Jeans from Nordstrom.  A great pair of jeans paired with a t-shirt and blazer is still a great look as you get older.  But the key to denim over 40 in men is to stay away from jeans with all the rips and tears, just like the women, it's not flattering anymore and those jeans will look better on your sons.
Since we are in Spring and Summer a lot of men would prefer to turn to shorts instead of pants for their casual look.  Men of any age and almost any size can wear shorts, as apposed to women, just make sure they fit you well. Nordstrom has some great shorts for men as does J. Crew and Dillards.  Look for a pair that won't wrinkle and are easy care.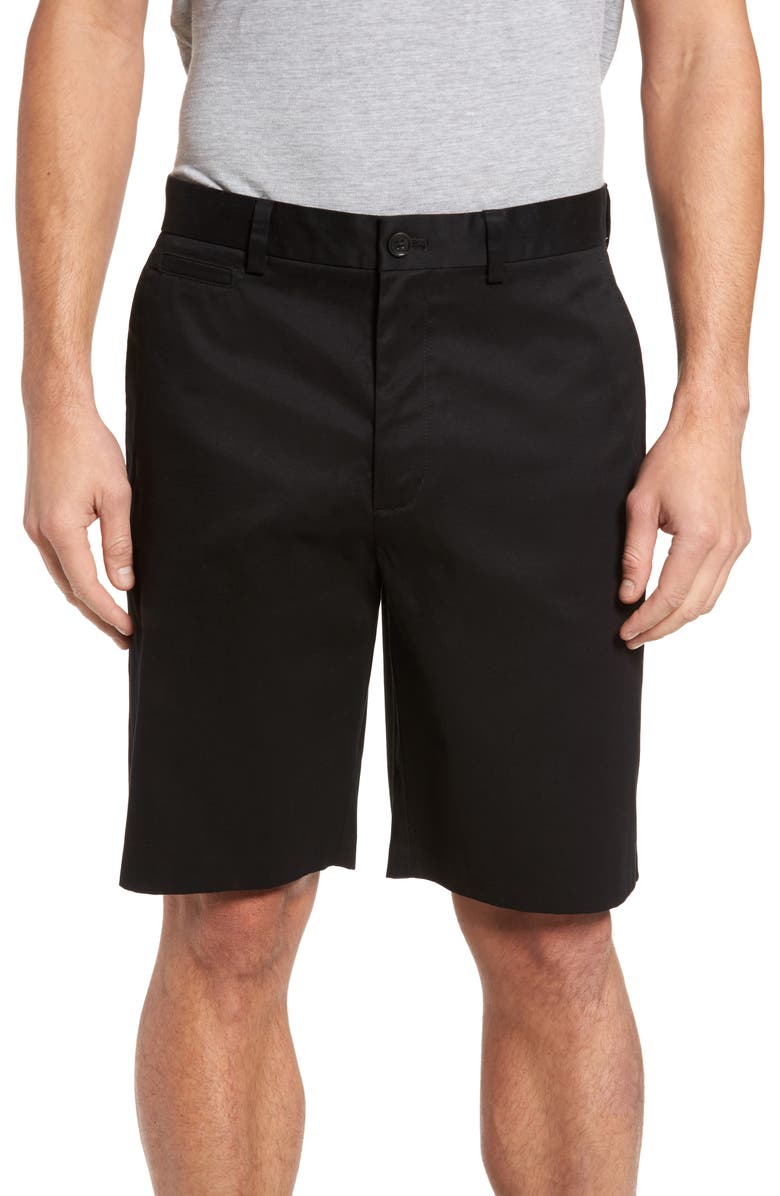 Nordstrom has their own brand Smartcare Flat front shorts, they are 100% cotton but finished so they never wrinkle.  They come in 5 colors. J. Crew does men's shorts really well.  Online you can pick your length from short (stay away from this short length if over 40 yrs old) to medium and long.  Their long length is only 9.5 or 10 inches long, so it still shouldn't cover your knee.
The 9″ Stretch Short comes in 9 colors and is cotton and elastyn so it keeps it's shape and doesn't bag or wrinkle. If you want longer shorts they make the same short in 10.5″ long and they even make it in a 7″ inseam but longer looks a little better on men who are over 40.
Now finding tops to go with all your new bottoms shouldn't be challenging either.
One thing that looks great for a casual look either with pants, jeans or shorts is a great short sleeve button front shirt.  Again pick a shirt that has some stretch to it for comfort.
Roundtree and Yorke at Dillards has their Gold Label line of shirts and polo shirts that are the favorite of all the men in my family. This Perfect Performance Short Sleeve Checked Sport shirt echos the gingham trend that is so popular in women's wear. These shirts resist fading, shrinking and pilling and are virtually wrinkle free!
This same shirt comes in tons of different prints and patterns and solids, all with the same features and all on the Dillards website.
Roundtree Gold Label also makes some of the best polo shirts, according to my men,
The Perfect Performance Short Sleeve Pique Polo comes in 22 colors and
it also comes in stripes in in 6 colors. They are well priced, well under $100 so you can buy one in every color!
A great short sleeve button front shirt or classic polo will look fantastic with a flat front pant or jean for daytime or a casual evening.  Keep the shorts with the polo or shirt for a really casual event like a BBQ or outdoor party.
If you want to take your look up a notch for a summer cocktail party by the pool or dinners out on the patio in a restaurant add one more piece to your pant and shirt.  Try adding an unstructures summer blazer. J. Crew has a number of unstructured blazers that would work with our ideas above.  Try the
Try the Ludlow Unstructured Blazer in Cotton and Linen.  They have this same blazer in Seersucker, plaid and solid, so tons to choose from.  It is slim fitted so keep that in mind.  If you are larger and want something more comfortable that isn't slim fitted then look to either a larger size or a more relaxed fit, a classic or relaxed fit blazer would be what you are looking for.
A blazer like this Calvin Klein Stretch Sport coat in a Poly/ Viscose/Spandex would it.  It's at George Richards in Canada and would work as a great summer blazer.
What other piece could you add to the above to make a great summer look? How about a great round neck t-shirt.
J. Crew's Always 1994 T-shirt is classic.  It comes in 11 colors including black and white and is 100% cotton for comfort.  A nice look under your short sleeve button shirt as well if you like.
For shoes for these looks you have a few choices.  Runners, Sandals and Loafers all will work.
For Runners remember it's not the time to wear the ones you wear to the gym, those belong with your sweats.  Try a pair that is less like a gym shoe. Nordstrom calls them Dress sneakers, and yes that is actually a category.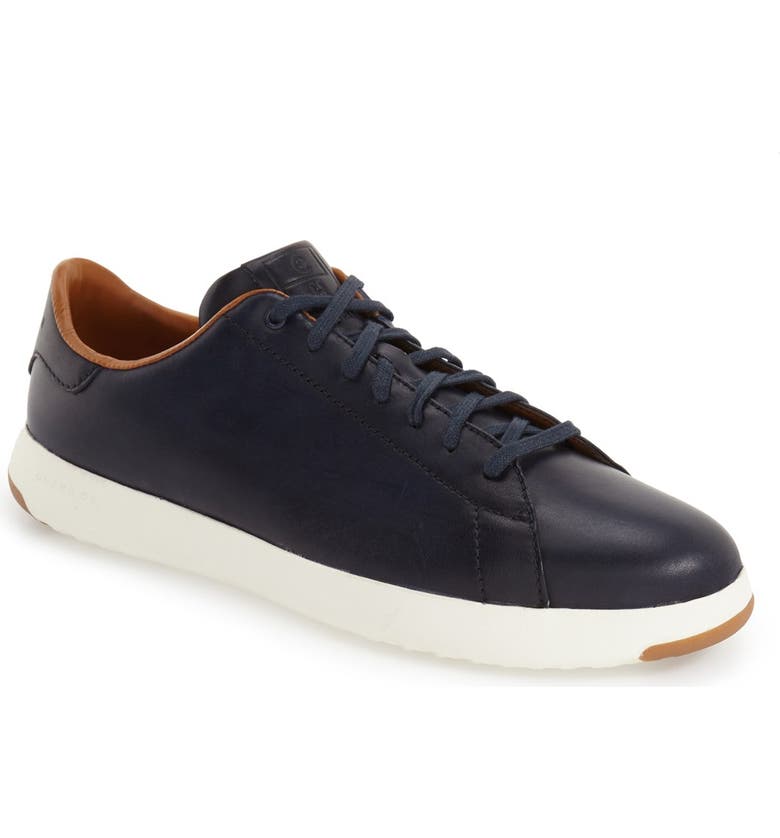 Stick with something fairly classic like these Cole Haan GrandPro Low Top Sneaker from Nordstrom.  It comes in 5 colors and the black actually comes with a white or black sole, and it won't break the bank.
For Sandals, you could pick slides or flip flops, but since my 22 year old son and all his friends wear Birkenstocks, those aren't what you are looking for. Try a sandal with a sling back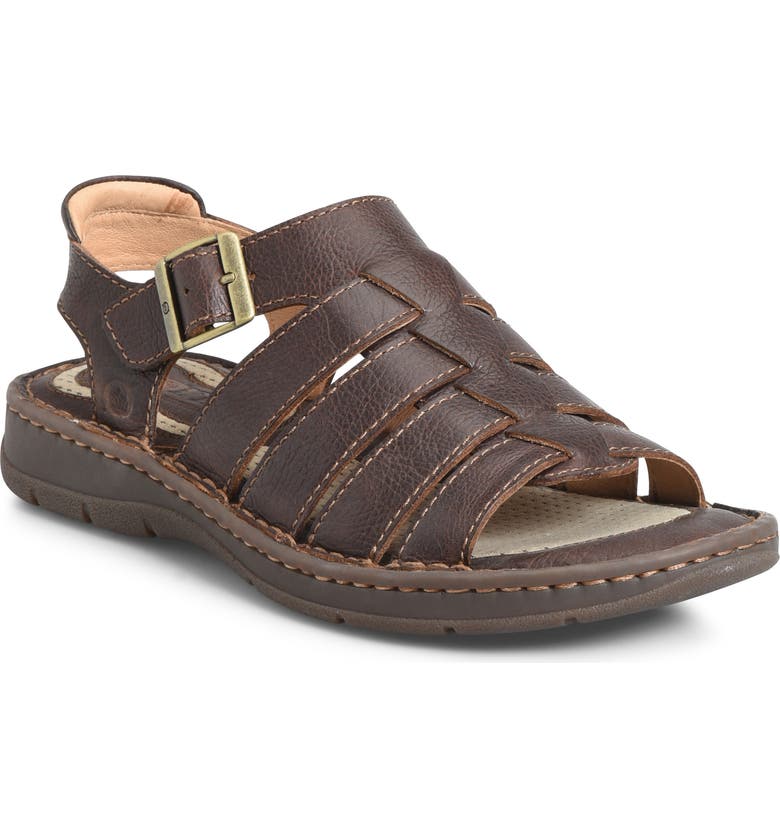 like these from Born, it's their Witchita Sandal and it comes in 3 colors.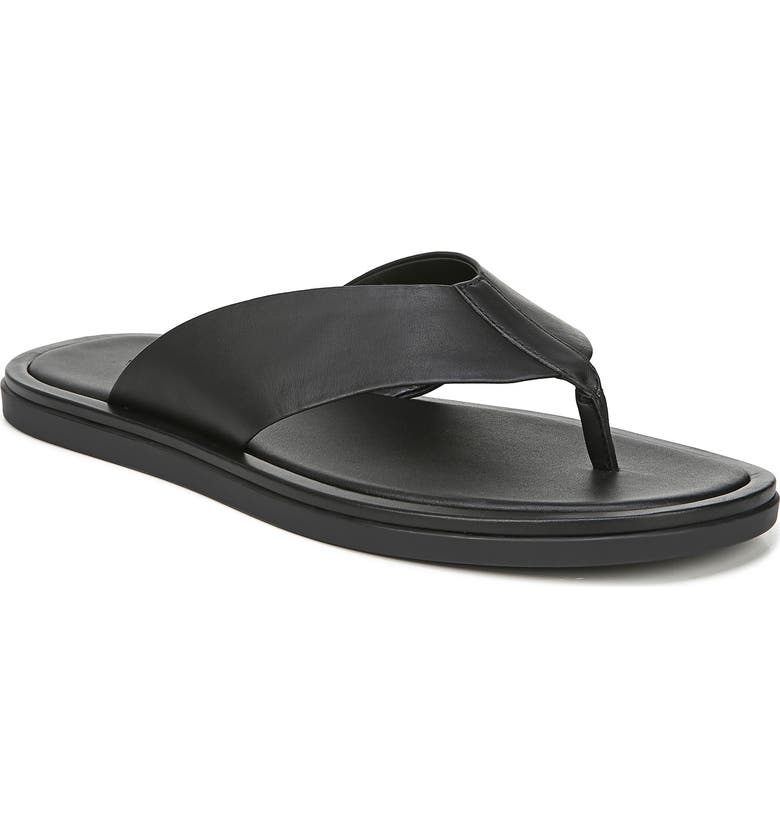 Or if you prefer a Flip Flop try one in leather, this is the Vince Dean Sandal from Nordstrom and it comes in Leather (shown) and Suede.
A casual Loafer is always a great alternative for a casual event.  Nordstrom has a lot of Cole Haan loafers and they have great style and won't be too expensive. The "Pinch" Penny Loafer comes in 3 colors.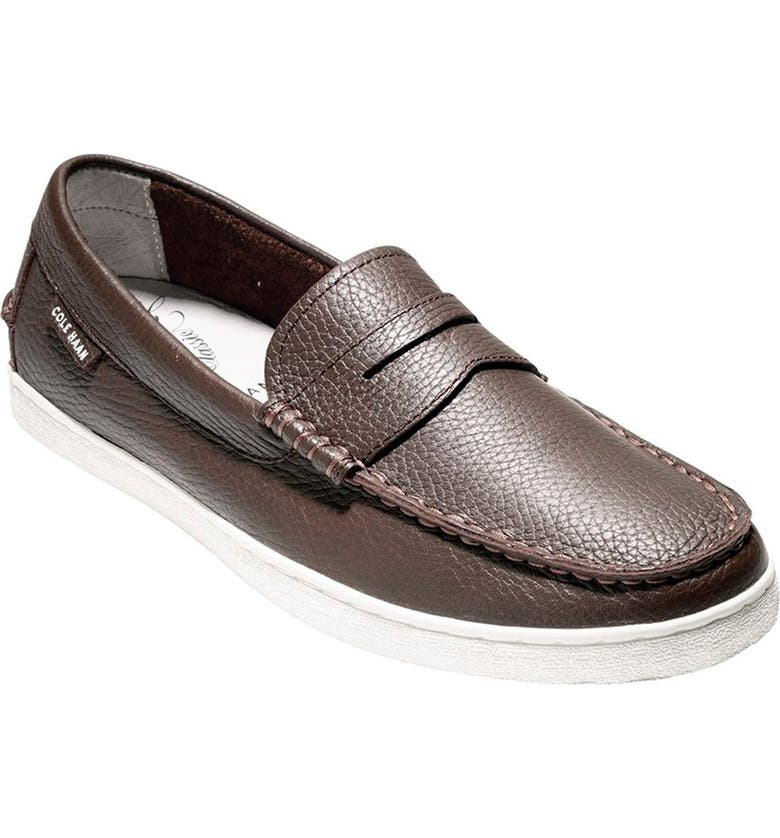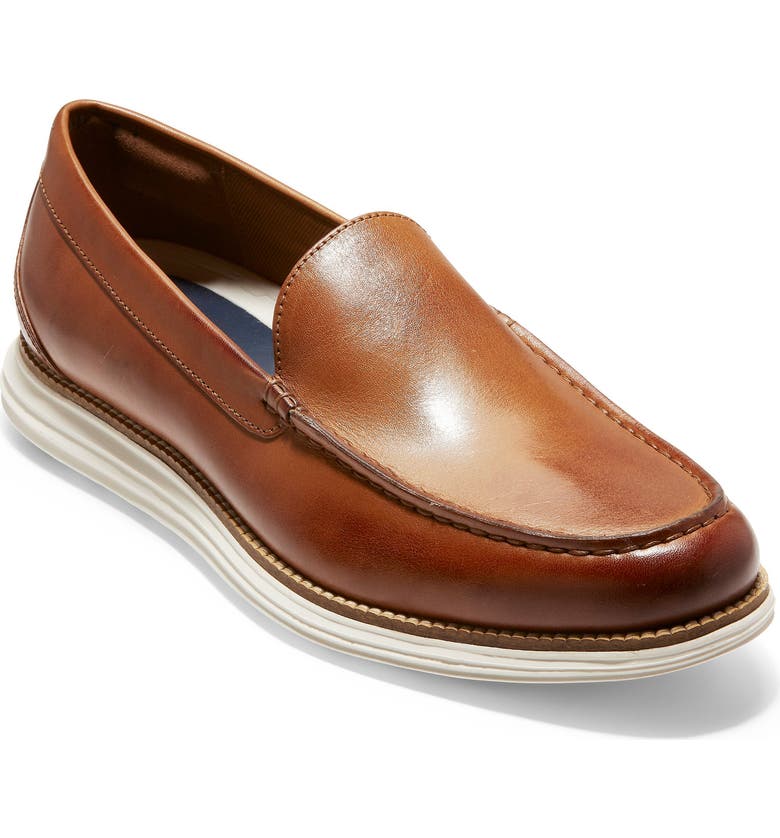 Or try Cole Haan's Original Grand Loafer, it comes in Black as well as British Tan.  Both of these styles can be worn with no see them socks for clean look with your shorts and pants.
The general rule with summer shoes for men is wear sandals for more casual events and daytime and loafers if you need to look a bit more dressed.
There you have it, casual men's wear decoded.  No more sweat pants for you.  There are so many alternatives.  If you need big and tall wear look to stores like Dillards and DXL in the US or online and George Richards in Canada.  Nordstrom and J. Crew are everywhere and online.
Happy Father's day to all the father's out there.
Until next time…