Now when most of us think Sweet and Girlie we think of our daughters and nieces, but this trend is so much more than floral mini dresses.  Save the mini dresses for the young women in your lives and if you like feminine details this trend can be for you!
About 10 years ago I went through a floral dress phase, I bought about 5 of them and wore them constantly with kitten heeled sandals, I think that's when the latest version of the movie Stepford Wives came out and I fell for the clothing in that movie.  And that is exactly what this trend reminded me of when I started to do my research.  But really it is so much more, this trend is much more about the cut and feel of the clothes as it is about the detail. The accessories and shoes you wear play a huge roll in it too. And if you keep your shoes and accessories solid colors the accessories that work here can work for other trends as well.
So the first place we will start with this trend is Dresses.  What makes a dress girlie? Well we already talked about florals, a floral dress definitely works in this trend. But we are seeing other details like ruching,  pretty collars, and of course bows.  All these, plus sticking to feminine colors can make almost any dress work in this trend.
I am going to start with a fairly simple dress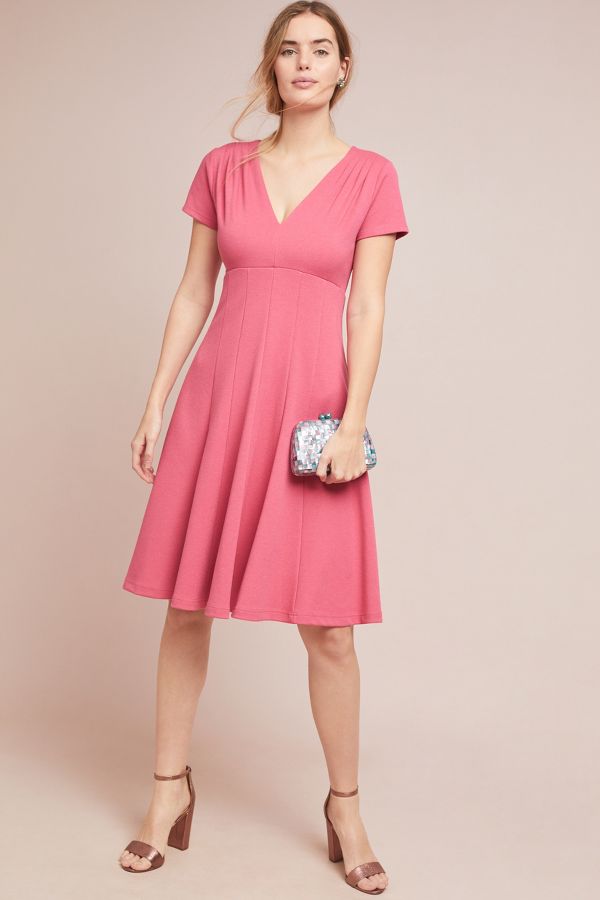 . This is the Lincoln Center dress from Anthropologie, it also comes in black.  But it is way more feminine in the Rose color. It's a simple empire waist bodice that will look good on anyone in any size. This color of pink is pretty universal and it really will make you feel pretty. A more obvious dress is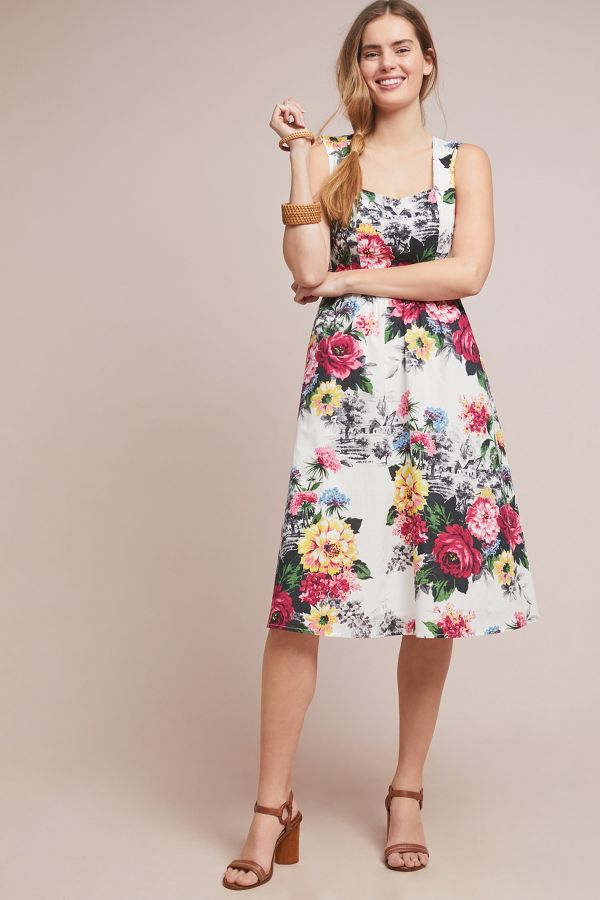 this Amelia dress also from Anthro.  The bold yet feminine floral is great, this dress could do double duty in your wardrobe as a day dress and occasion dress depending on the heel and accessories.  And sometimes it is the details of the dress, not only the color or fabric that make it feminine.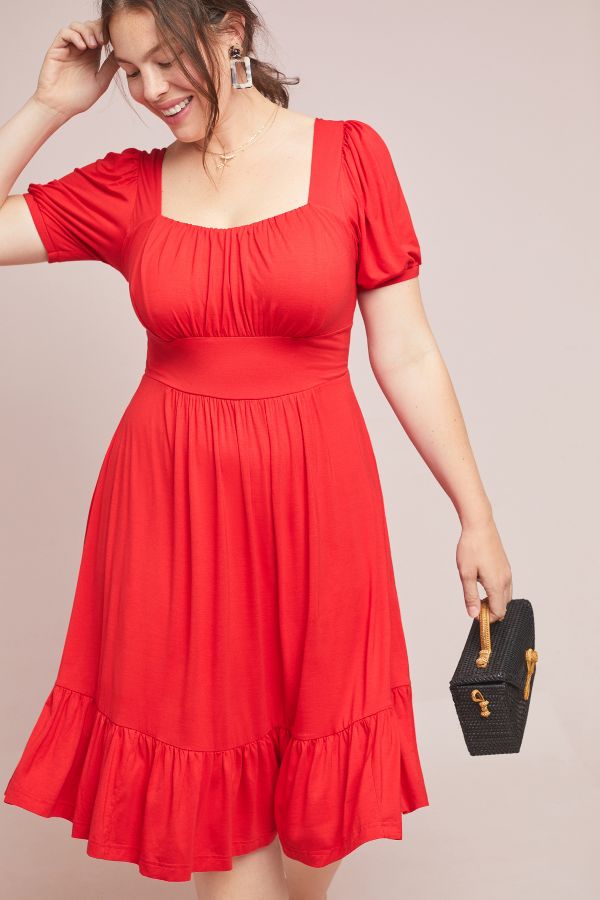 This is the Gradeur dress from Anthro, it comes in Plus sizes as well (as do a lot of Anthro's dresses) because we are not all a size 0.  Notice the sleeves, the ruffle hem and the square neck.  They all combine to make this dress feminine. Or you could go all out Girlie like the runway styles suggest. Ted Baker
has the quintessential Girlie dress in his Spring collection and you can find it at Nordstrom Rack.
Jumpsuits can also play into feminine dressing.  Gingham is a huge trend again for this Spring, so why not make that one of your feminine tools when dressing
J. Crew's high neck jumpsuit in gingham sky ivory can take you almost anywhere and you will look pretty.  Wear a solid metallic sandal for an evening event and cute flats for daytime and you are set.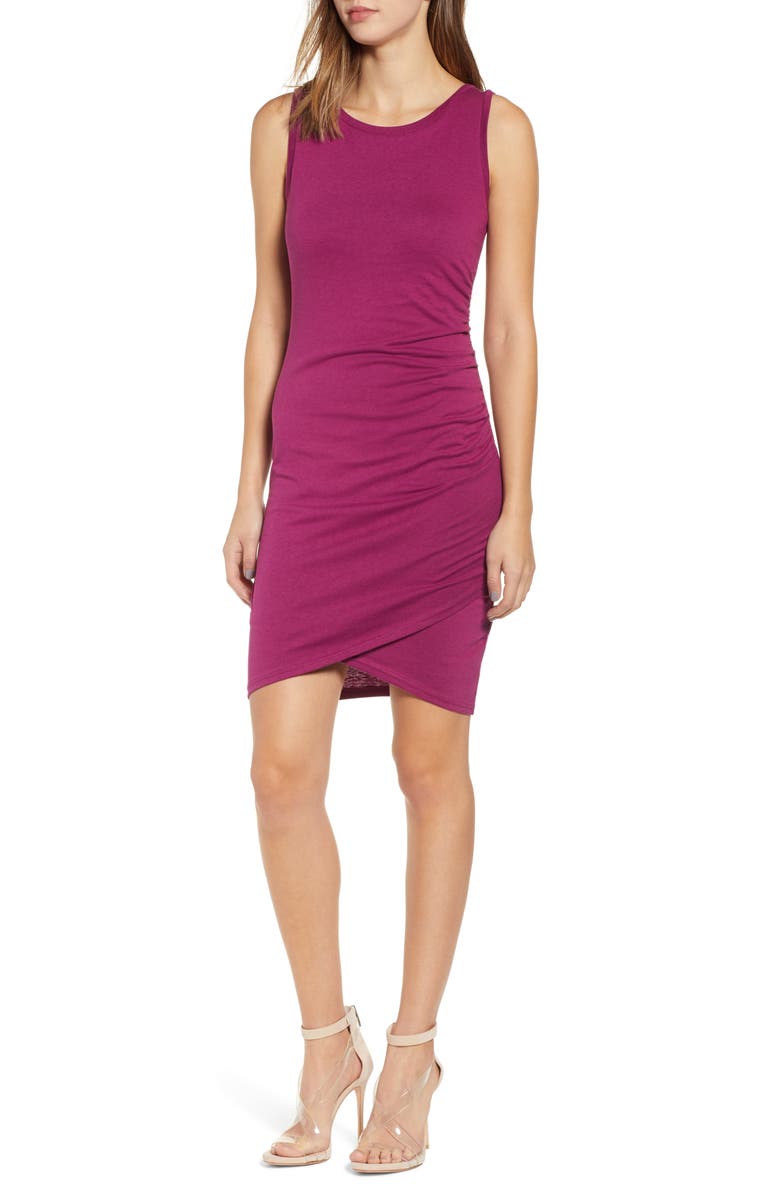 One more style I want to talk about before I move on.  You will see a lot of Ruching on tops and dresses, if the dress or top fits you well, this ruching can create the illusion of a smaller waist or a more defined waist.  This is the Leith Ruched Tank dress at Nordstrom, it comes in 8 colors and you can wear it almost anywhere.  Put this look together with casual heels or wedges for daytime and heels for evening.  Make it more feminine with earrings and a dressy bag.
I am going to end the dress section with showing a Kate Spade dresses, the designers of Kate Spade know how to truly embody Girlie and Femininity in their styling.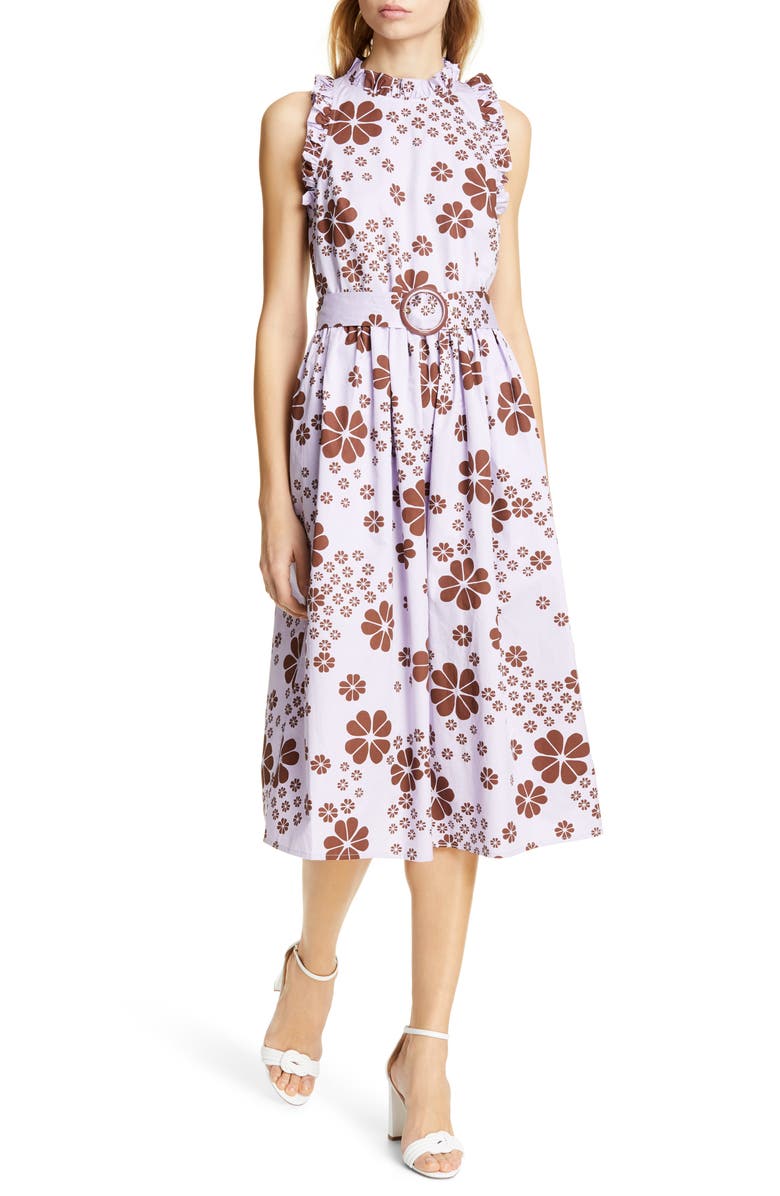 This floral midi dress has a defined waist and look at the neck ruffle detail. It is sophisticated yet girlie.
Feminine and Girlie tops are easy to find and a great way to get this look with either pants or skirts.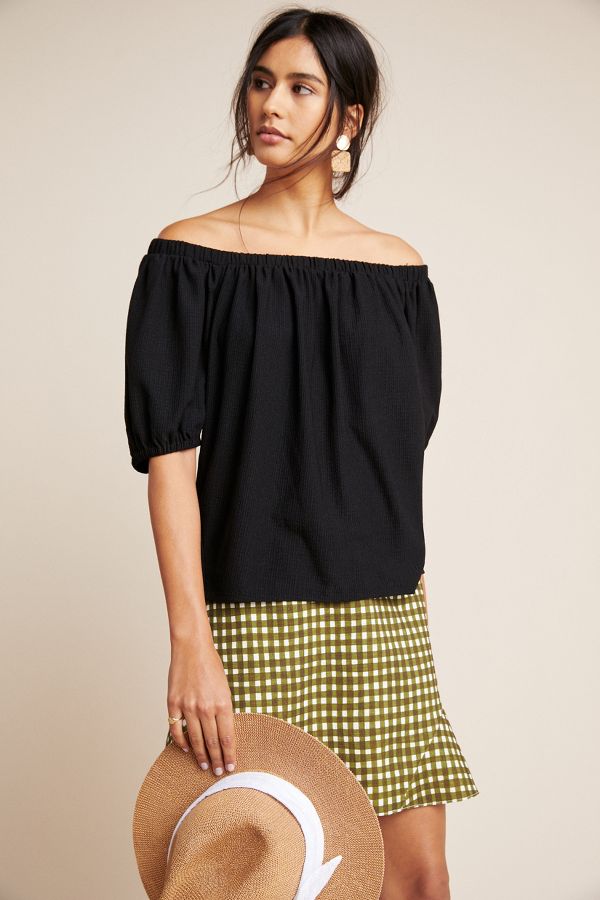 An off the shoulder top is a great way to wear a more feminine look especially if it's a cotton top like this one from Elodie at Anthro and you can throw it on with jeans or skirts.  We all have off the shoulder from last year or the year before, so that is one easy way to embrace this trend.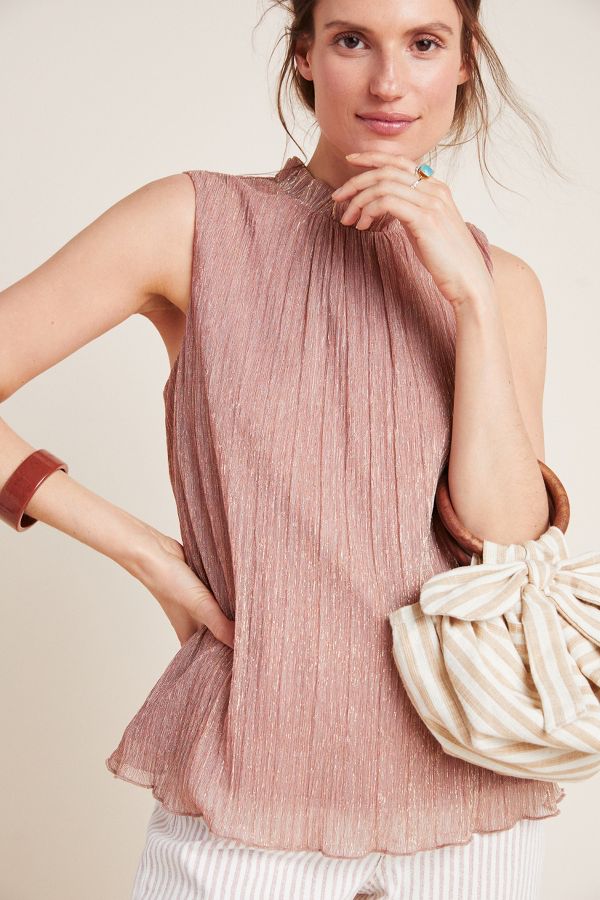 Or if you have good arms, try something sleeveless like this glittery Ciana high neck top from Anthro.  This type of top works great with wide leg cropped pants and denim and will feminize all your outfits.
And here is a quintessential Girlie top that I have seen in magazines and on this trend everywhere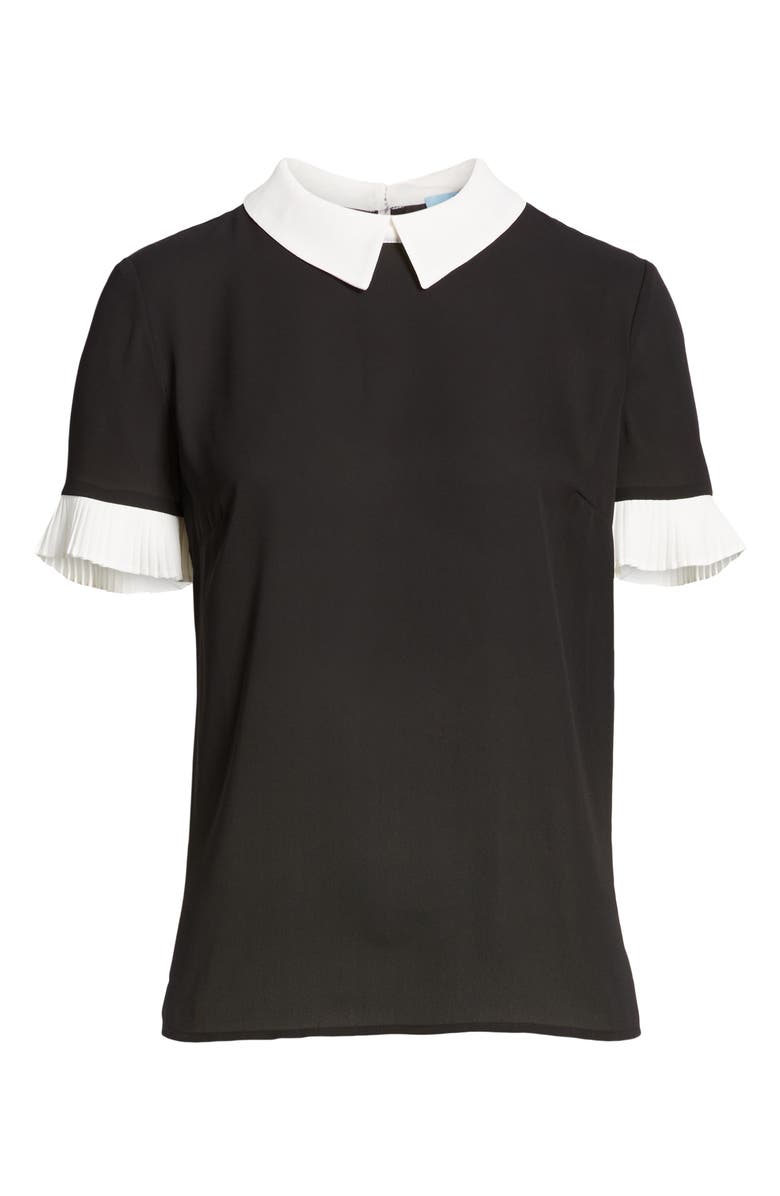 This is the Cece Pleat Sleeve Collared Crepe blouse from Nordstrom, it is a copy of the Karl Lagerfeld Paris top and it really is perfect for this trend. The feminine sleeve and collar work to make a pencil skirt for work more feminine and wear this top with patterned pants or denim and delicate shoes to make a statement.  Of course all your floral tops work with this trend too,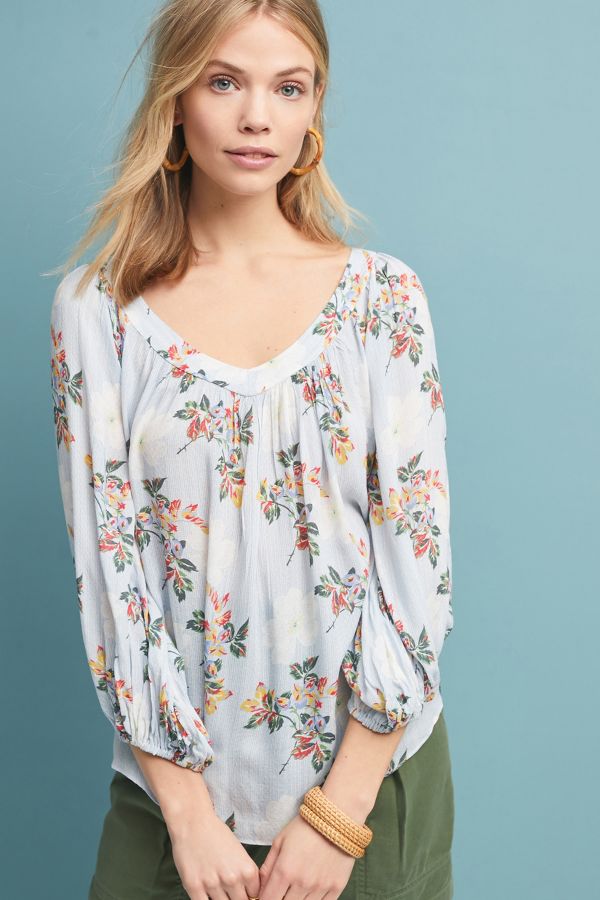 something as simple as this Boswell Blouse from Anthro can feminize almost any outfit.  The sleeve detail is also on trend, remember puffed sleeves are super trendy this spring.
Accessories and shoes play a huge roll in this trend.
With shoes think retro to modern, block heels and square or pointy toes.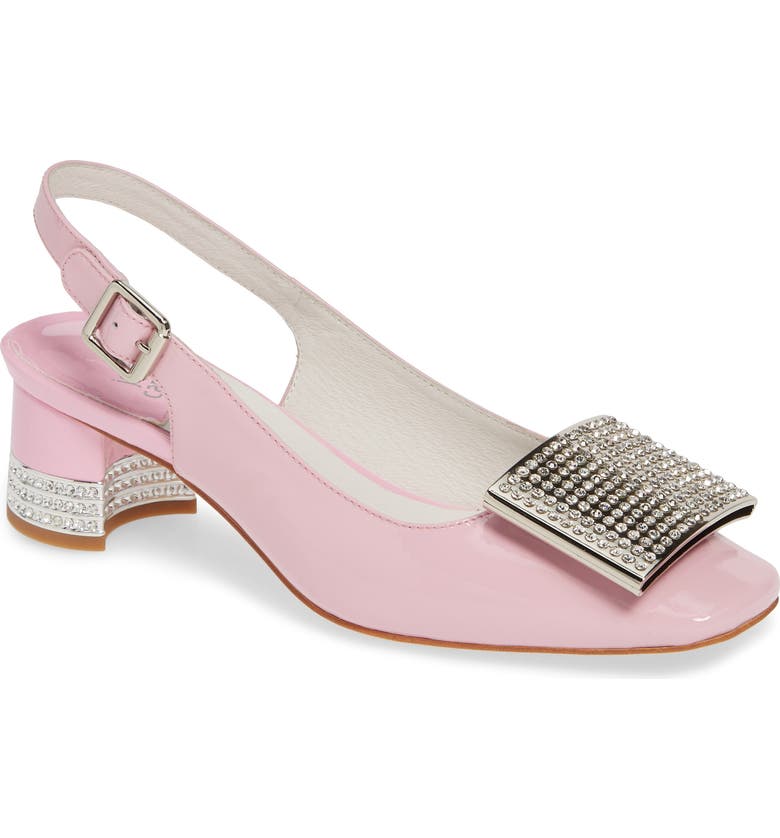 These Jeffrey Campbell Jewel Square toed slingback shoes will work perfectly here.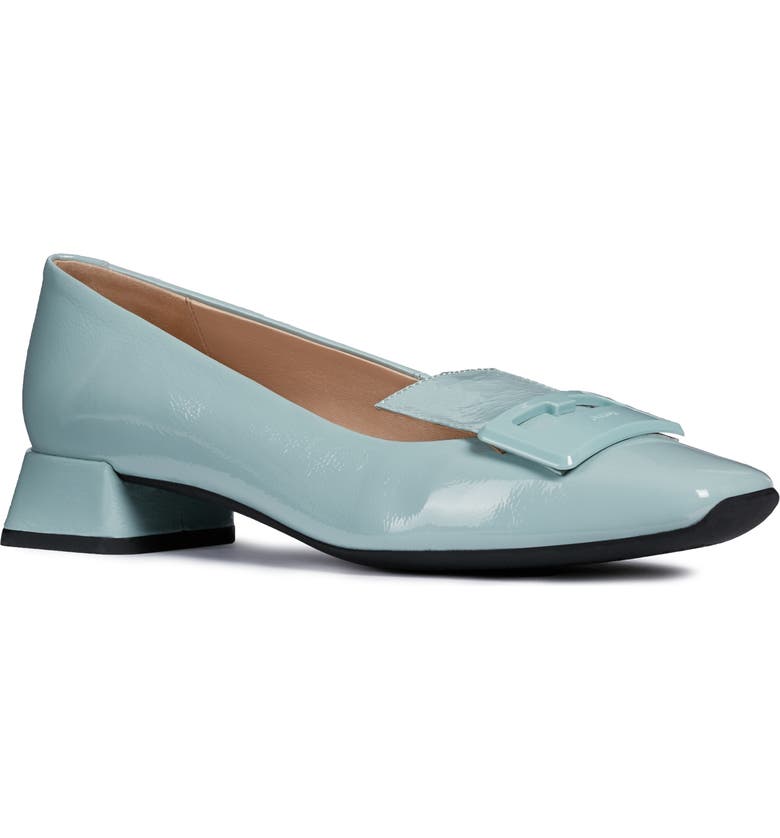 As does this Geox Vivyanne Square toed Loafer.  Both shoes can be found at Nordstrom online. If you want to do more of a sandal try
strappy low heeled sandals in a feminine color from J. Crew.  Block heels are very trendy in high and low heels for spring and they really work with this trend.
Bags can make a simple black dress look more feminine.  Try either one with feminine details like a bow, or a feminine print or a great color.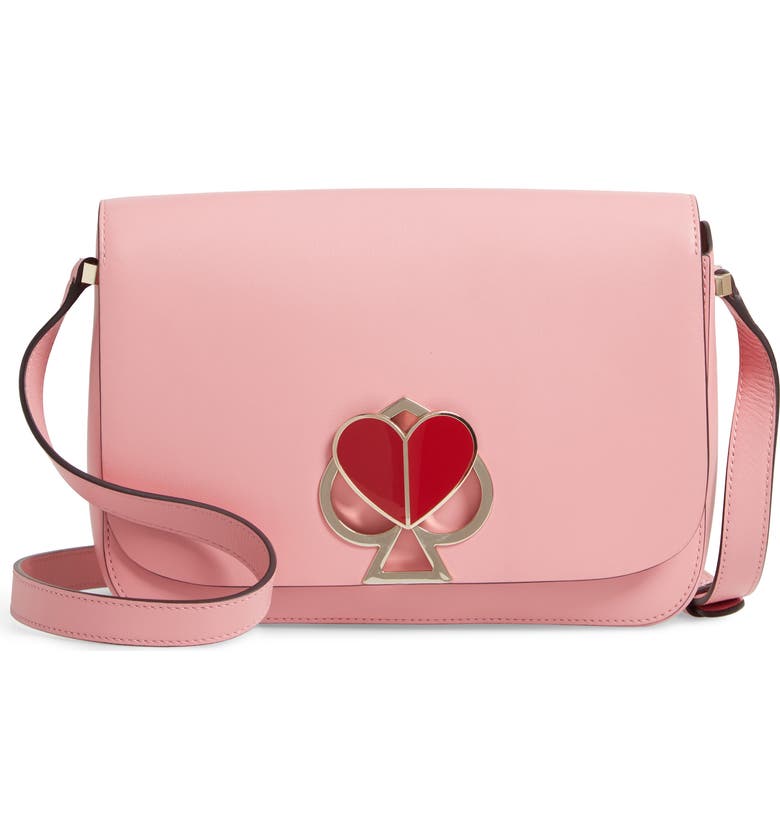 Try a pretty pink shoulder bag with a feminine clasp.  Or if you prefer a satchel try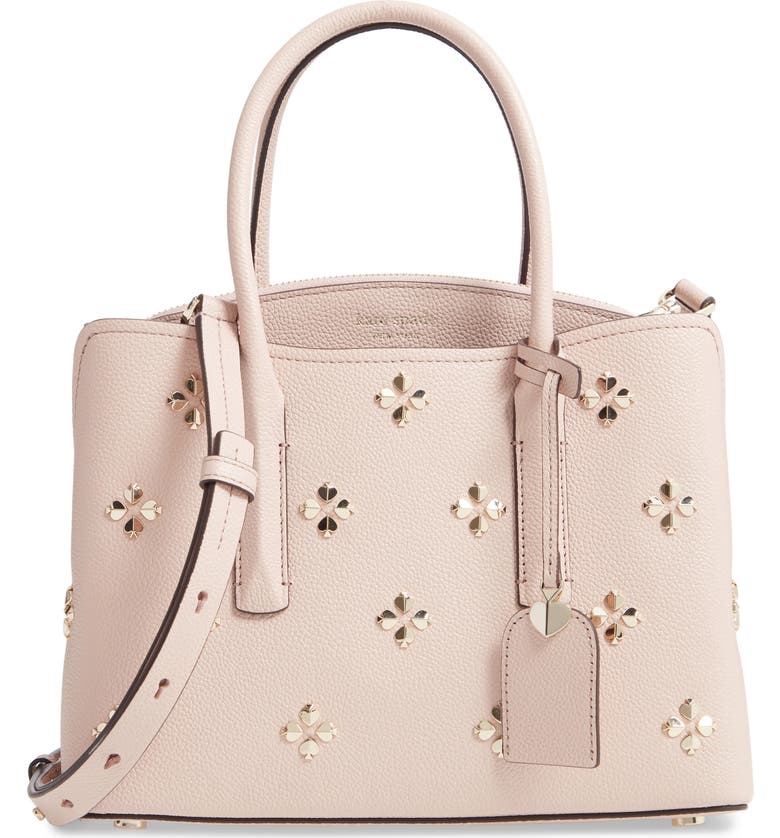 an embellished one in a soft color.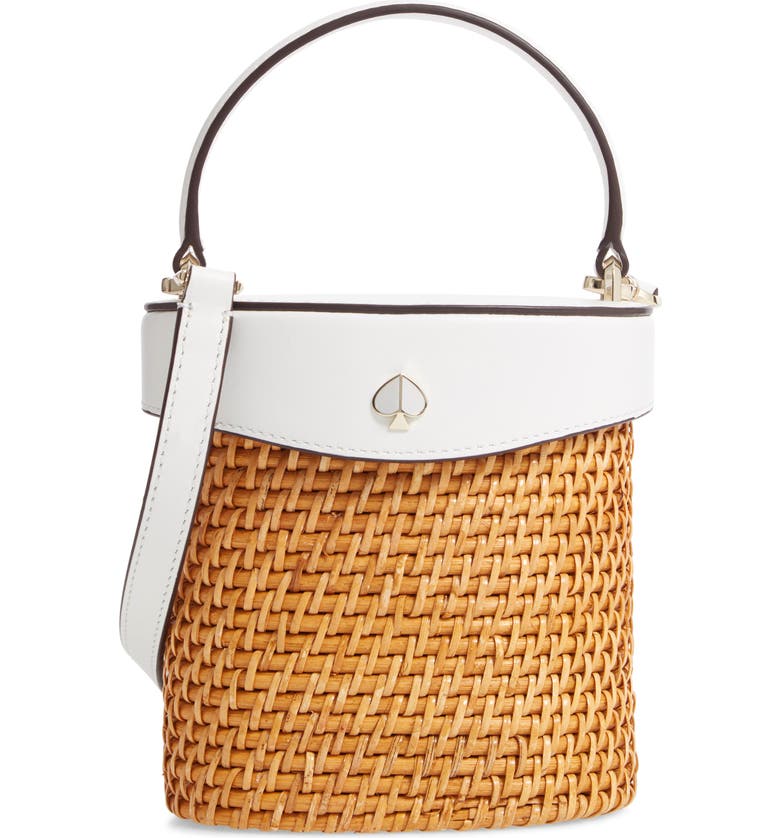 Or try a straw bag, this is the one bag purchase I am thinking of this spring, and it can look super feminine with this trend.  All the above bags are from Nordstrom and are Kate Spade New York.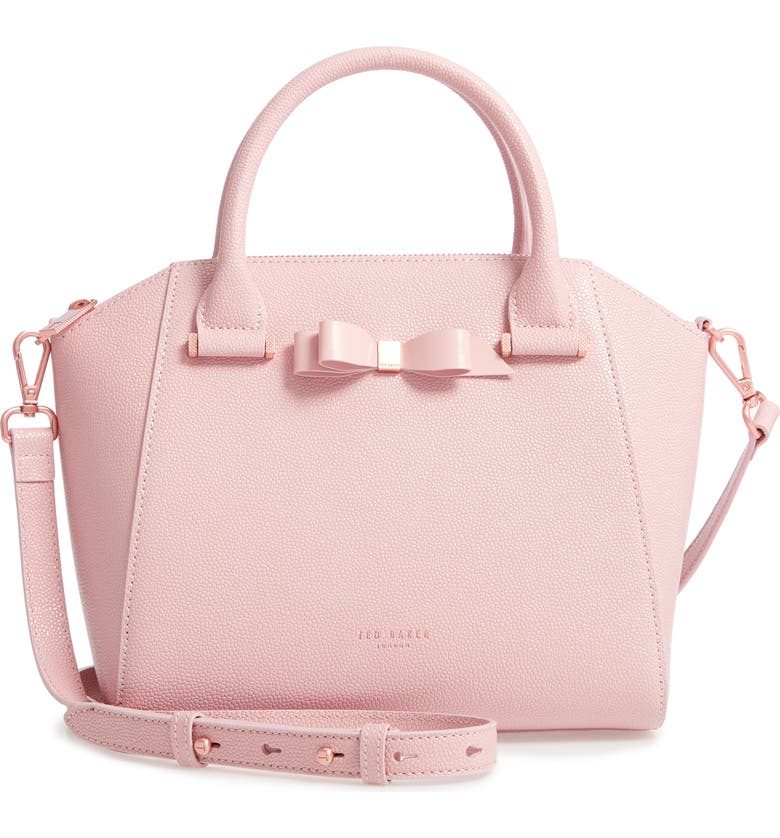 And of course there are bow bags, this one is Ted Baker and you can find bow bags everywhere from every designer.
Keep your accessories feminine, pretty earrings, bracelets and necklaces.  Let your collar and your print dictate what you wear with it.  Pretty and feminine accessories are everywhere.
A rose quartz and pearl bracelet set can feminize any top, these can be found at Whitehouse Blackmarket.
J. Crew has beautiful statement floral necklaces if that's what you need.  Pearl earrings work really well as do pearl necklaces with this Sweet and Girlie trend, or perhaps try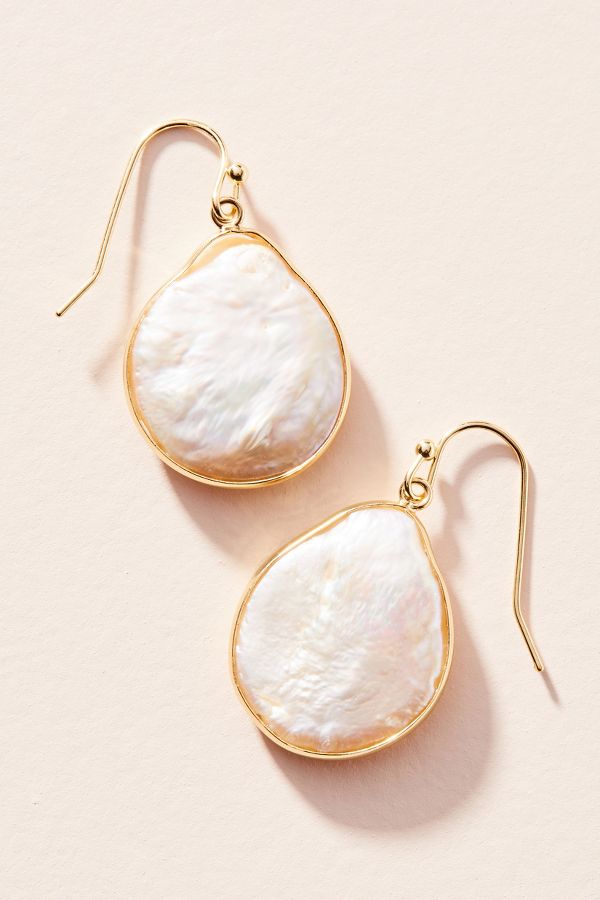 a more  modern take on the simple pearl earring from Anthro.
They key to this trend is how you can put the look together.  If you have a lot of black pieces in your wardrobe think about pairing them with the pale roses and blues of spring.  A soft pink top looks great with black on the bottom.  Or take a simple dress
with a bit of detailing and make it more feminine by adding a shoe and bag that accentuate femininity.
Curate your own style with a floral dress for an occasion. And last but not least let the dress speak for you
by being the star of the outfit.
The above outfits were all curated by Nordstrom stylists.
The look of this trend is about feeling the sweet and femininity of it just as much as wearing the clothing.  Pink lipstick can work here to make you look more feminine.  You can play with your hair and make up to make any outfit more feminine.  Talk to your hairdresser or a make up artist if you are ready to do this.
I hope you feel better informed about this trend after reading the above.  Next week we will look at the Modern Bohemian, which actually takes a little out of this trend but goes in a completely new direction.  I have a lot of Boho friends, so that next blog is for them.
If you have style questions or want to set up a summer time appointment email me at Suethefashionista@gmail.com.  Summertime is a great time to get your fall wardrobe in shape so as soon as the weather turns you are ready.  So book me early as I get quite booked up for fall appointments.
Until next time…