I could make an entire wardrobe out of neutrals. When you are planning a travel wardrobe what do you stick to: neutrals.  What is a typical French woman's wardrobe based on: neutrals. And the best thing about neutrals is that absolutely every woman, no matter what age or what size, looks fabulous in neutrals.
What are the New Neutrals of spring 2019? Well they are more than Khaki, Beige and Black, although they do contain that.  This season add Red, Navy, Pink and even Yellow.  Neutrals is every color for Spring 2019 that can be worn head to toe or mixed with the classic neutrals of Black, Khaki, Beige and Denim.  This really opens up a lot of possibilities if you like to stick to a fairly conservative wardrobe.  And if you are like me and prefer solid color clothing to prints, then this trend is one you can wear for the entire season.  And if you get brave you can take a print from one of the other trends and add it back in too.  That is the beauty of the New Neutrals!
One of the key features of the New Neutrals is how you put your outfit together. One of the best places to buy a neutral wardrobe is Banana Republic or Aritzia, both have so many solids in so many color options.
The key to a great neutral wardrobe is what your final top piece is, both BR and Aritzia have great options.  One of the key pieces for spring is a classic trench coat.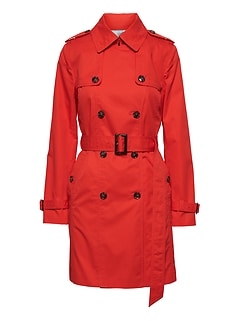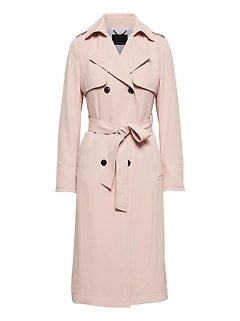 Why not try one is a little bit of an unexpected color? These two coats are from BR. If we follow our New Neutral guide both of these colors look great head to toe, and work perfectly with Black, Khaki, Beige and Denim.  As the weather gets warmer they both look great with White too.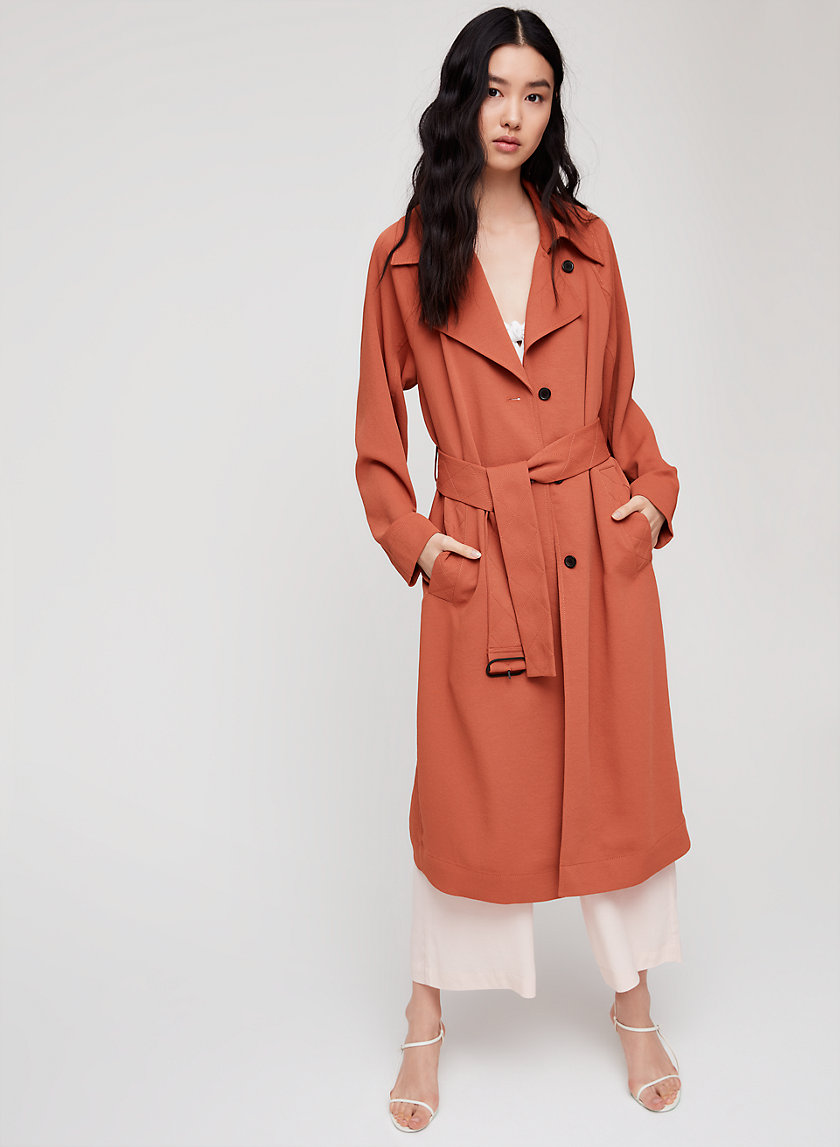 Aritzia has softer trenches that can be worn inside as well as outside like Wilfred Pelat Trench that comes in Moroccan Spice and Soft Birch.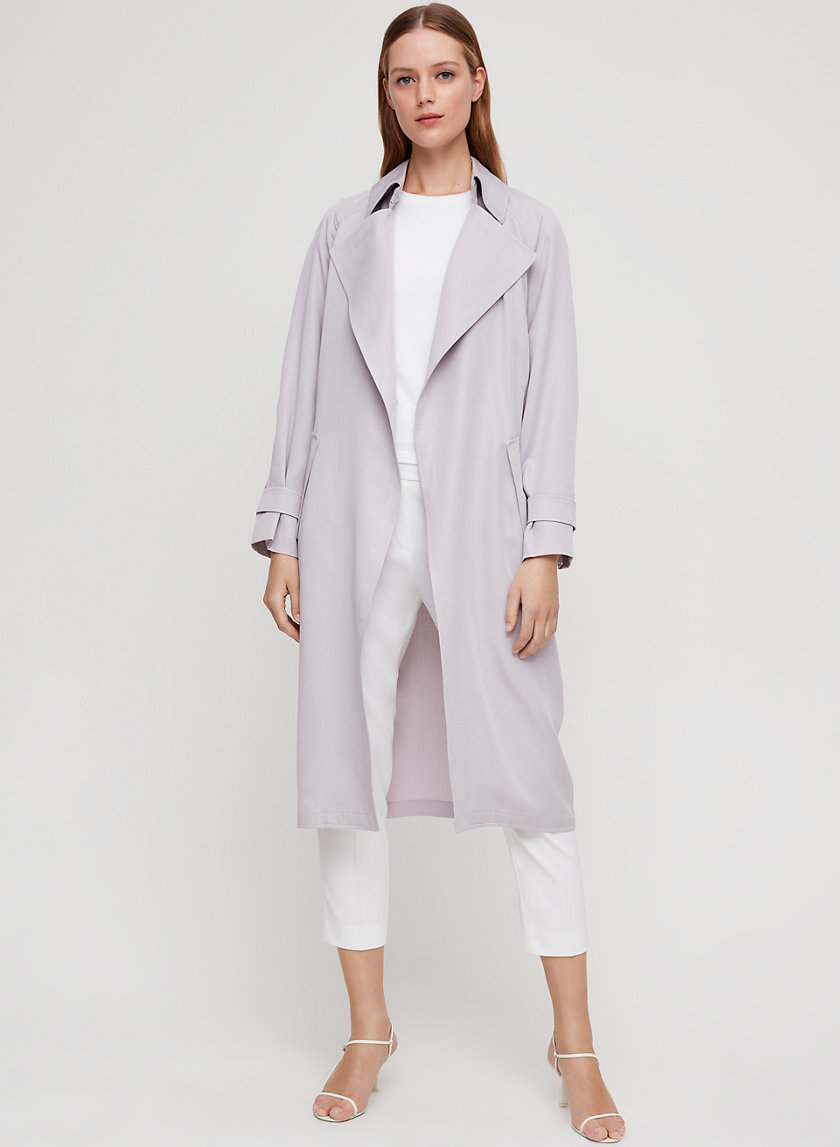 Or go for an even softer trench look in Vancouver's Spring Uniform coat, Babaton's Lawson Trench coat, it's available in 6 colors and you can wear it everywhere.
The last outerwear/indoor wear piece I want to talk about in a Neutral wardrobe is the denim jacket.  A great classic denim jacket can take you everywhere.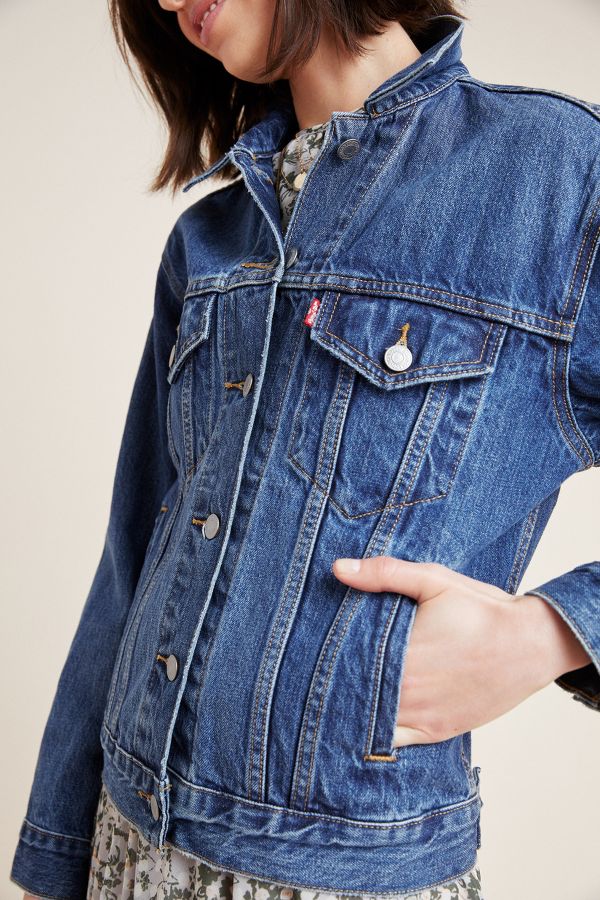 Anthropolgie has Levi's Ex-Boyfriend Denim Trucker Jacket, which is about as classic as you can get and I wear my denim jacket (mine is from BR) all the time.  If you already have a classic denim jacket perhaps this is the year you buy a white denim jacket, they are everywhere and will work with a neutral wardrobe as well.
Another great piece in a good neutral wardrobe is a great neutral jumpsuit you can wear anywhere.  Stick to jumpsuits that are a solid color and fit you like they were made just for you. BR has some great jumpsuits, this season wide legs are making a strong statement, especially cropped wide legs (in the right proportion everyone can wear them), so why not try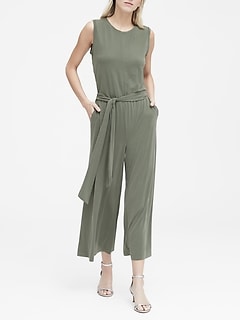 BR's Sandwash Modal Cropped Wide-Leg Jumpsuit.  It comes in 3 neutral colors and is easy care and easy wear. Or try an Anthro jumpsuit in a new neutral color of Red.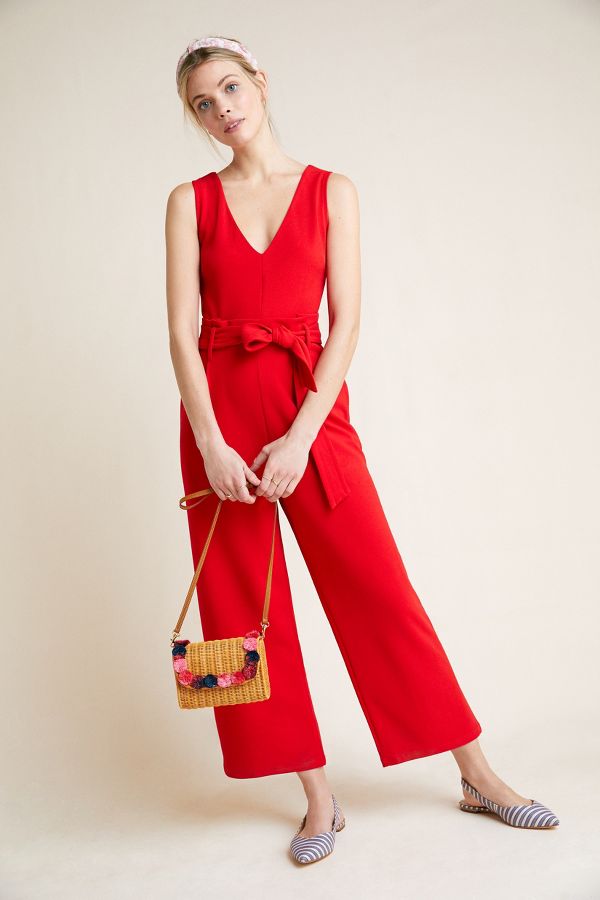 Red, in the Cathy Structured Jumpsuit,  is one of my favorite new colors for spring and the key to jumpsuits for women over 40 is to make sure you can wear a bra with it. So both of these work perfectly.  One other Anthro jumpsuit I want to show is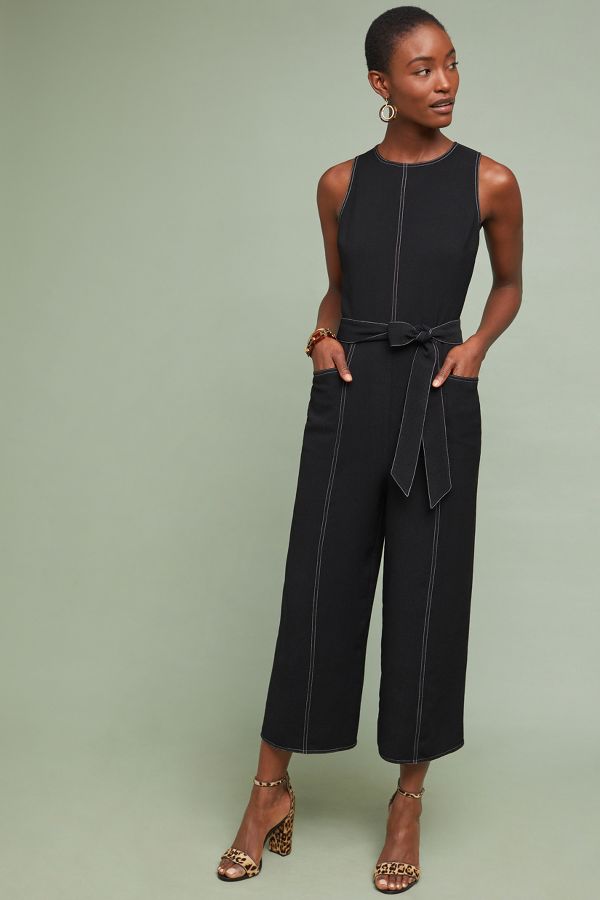 the Colleen Stitched Jumpsuit.  It's classic enough to wear everywhere and it has a great ponte fabric that keeps its shape!
Pants and skirts in this trend are color based and trend based, so in other words it is the styles that are in fashion this Spring but done in New Neutral coloring.
One of the key pieces for new spring pants is the wide leg pant, cropped or long. Aritzia has you covered with Wilfred's Faun Pant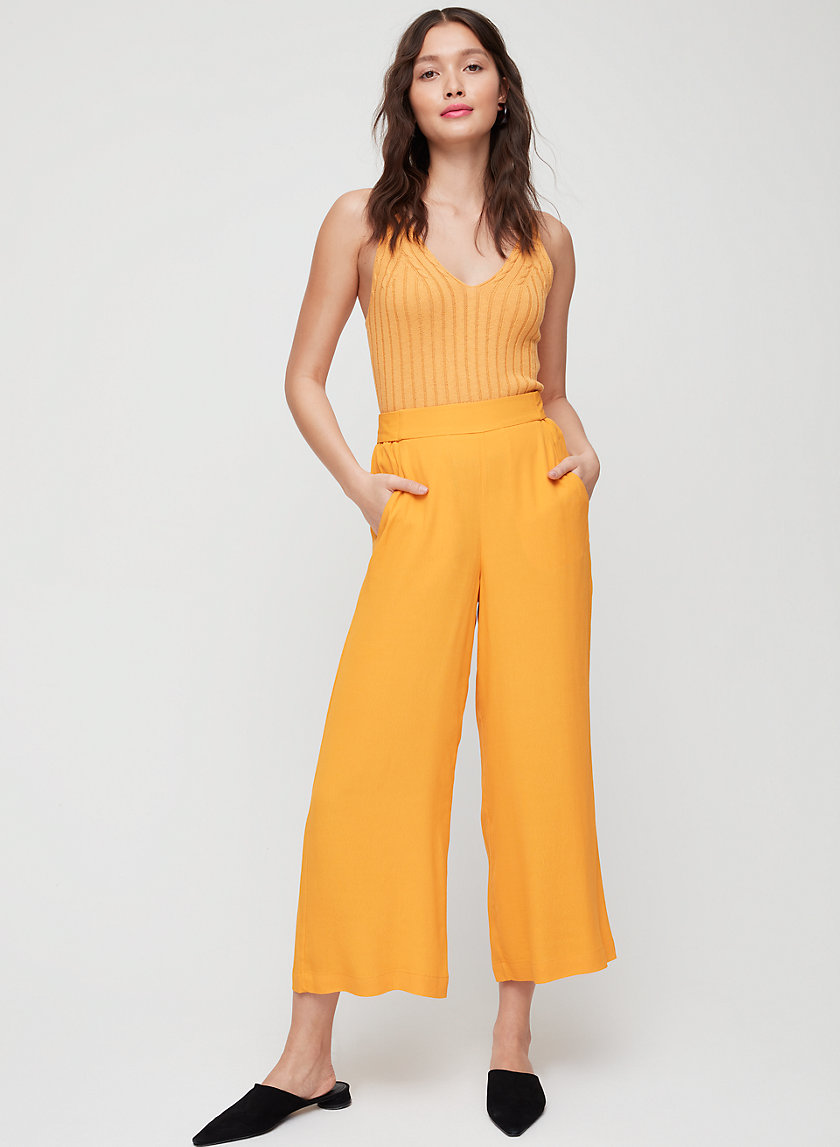 it comes in 7 great Neutral colors including Tuscan Sun. Or try a full length pant from Aritzia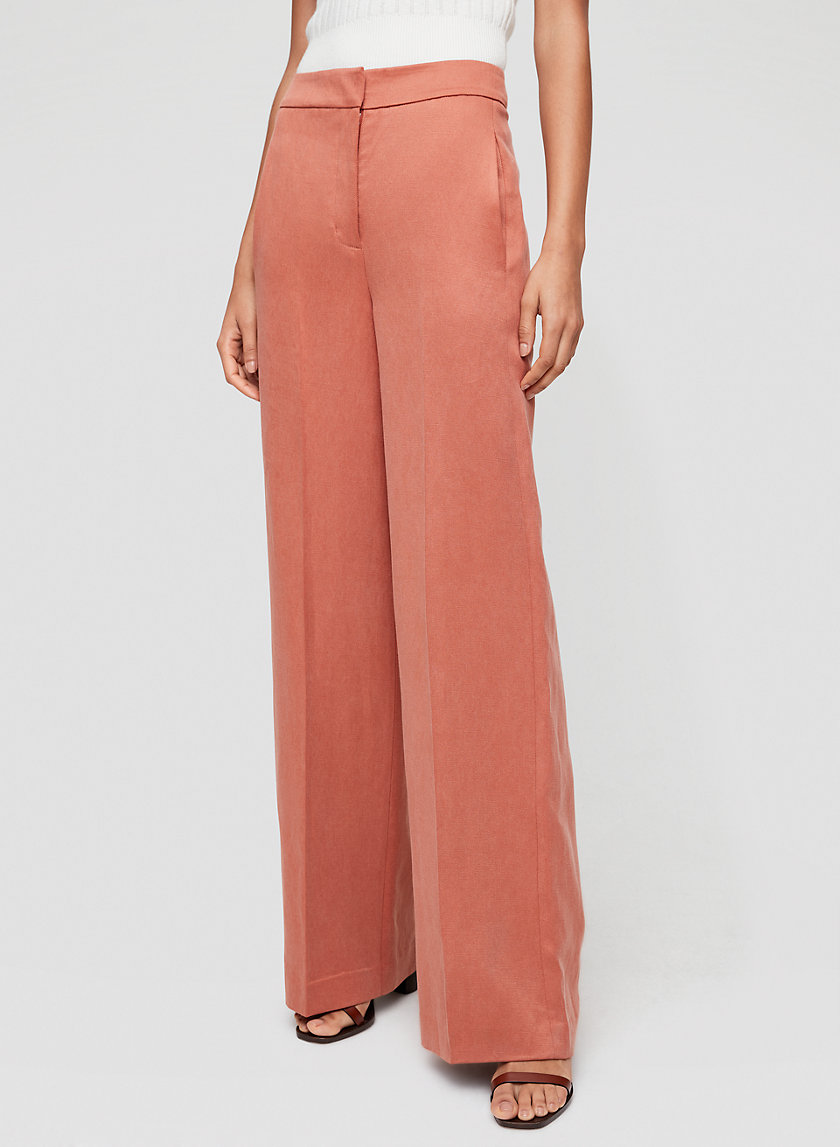 this is the Wilfred Cezanne Pant and it comes in 3 soft neutral colors.  For spring pants keep your waist a little higher, that goes for your denim too.  And if you are short-waisted like me, you can wear a high waist pant just with no belt detail, keep the waist elastic or simple.
The other new style is the tapered leg (hello 1990's), this is the great new classic pant style and it looks great with a long jacket to the office.  Aritzia has the perfect one,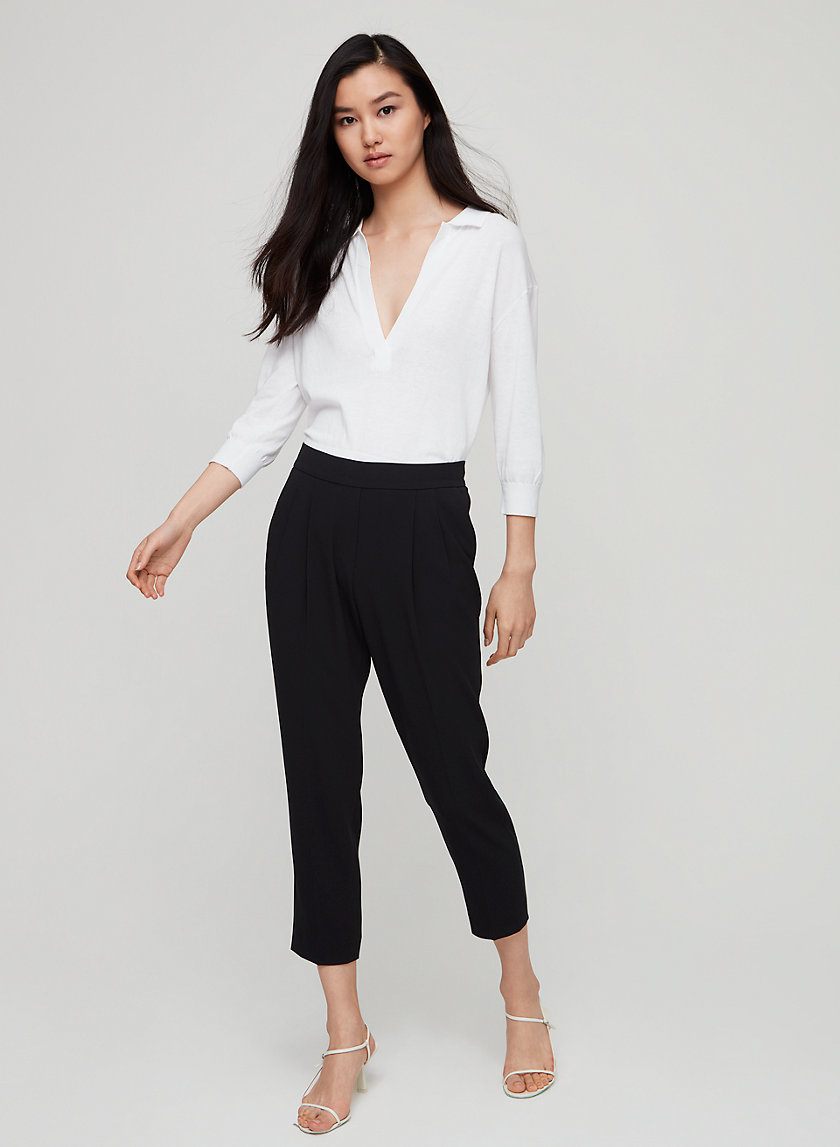 Babaton's Conen Pant Terado is a style we all know and love, and for Spring it comes in 12 mix and match neutral shades.
Dresses in this trend follow the same rules as jumpsuits, KISS, keep it simple sweetie.  Shift or Column dresses work great and so do belted shirt style dresses.  Think of your classic dress styles and use details like self belts and horned buttons.
J. Crew has the perfect  Tie-Waist Shirtdress in Cotton poplin.  This dress is fab for work or play and will go with anything. If you want a casual dress think Utility,
the Oona Utility dress at Anthro is perfect for warm days and vacations too. It also comes in a heathered black if you prefer that.
BR is the king of the Column dress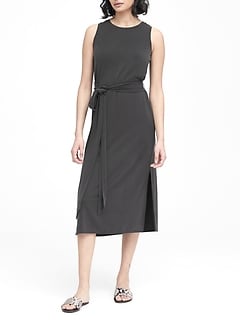 in lots of different fabrics and colors, if you want column this is where you find it.  Or stick to a Sheath dress but one that fits this trend perfectly.
This Double-breasted sleeveless Sheath dress from J. Crew comes in 4 great neutral colors and has both the horned button detail and a tie waist.
So we have talked a lot about the pieces that make up the New Neutral trend but how are we going to put it all together?
Try a maxi skirt with a tank and tie waist jacket with a block heel for work and for casual switch out the tie waist jacket for denim and add flats.
One of my favorite ways to wear the New Neutrals is head to toe, the new red is perfect for every business meeting you have.  Keep the accessories simple and then you can pull the suit apart and mix with other neutrals for a change. The above combination outfits are from Nordstrom.com.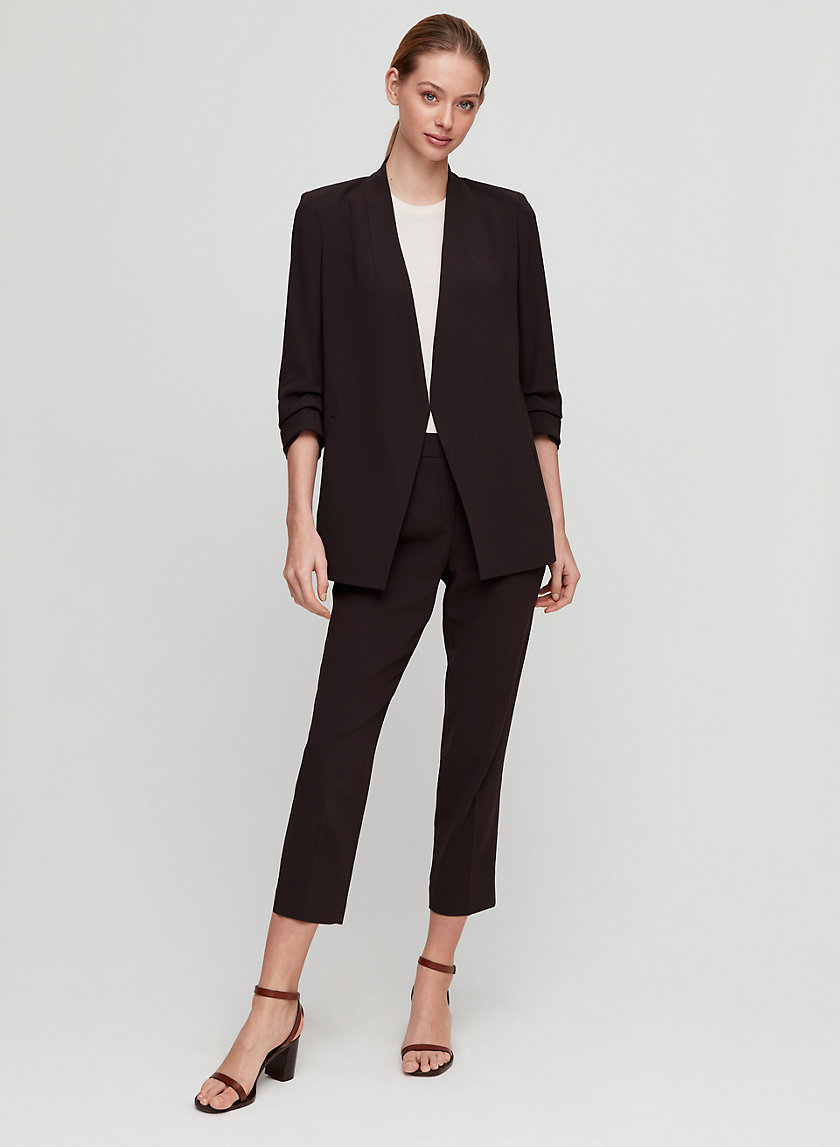 Here is the way the Conan Pant Terado from Aritzia can be work to work. This look follows the keep it simple rule and you will look fabulous.  Wear it with pumps for a more serious look.  As I said above a classic trench style coat can work a lot of ways, how about dressy?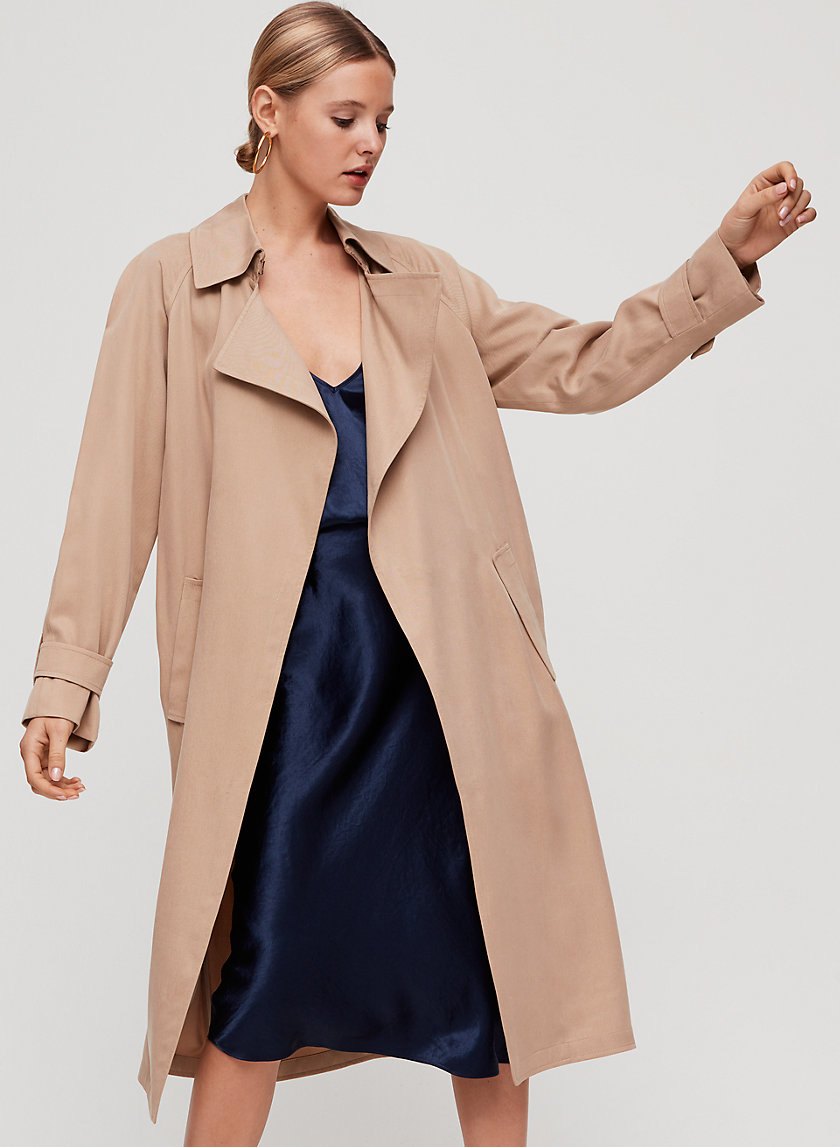 Here is the Babaton Lawson trench doing double duty and being an evening coat over a dress.
Or try some of the ways Instyle Magazine is showing Runway Cargo Chic, just tone it down a bit.  So easy to wear beige of khaki head to toe, try your wrap jacket or trench with a softer print pant and wear your high-waisted neutral pant with a crisp white shirt.
I could go on and on about Neutrals, they really are the base of my personal wardrobe and work so well for everyone.  Check out all the neutrals in new styles online and then hit the stores and add a couple of pieces.
Need help decoding the new spring fashions? Keep reading my blogs for more info or email me at SuetheFashionista@gmail.com with your questions. I don't have anymore spring appointment openings until maybe June and then again not until fall, so if you need an appointment please use the above email and get a hold of me right away.
Next week we will look at the Sweet and Girlie trend for Spring, I absolutely adore the accessories in that trend so stay tuned!
Until next time…