Every few years what was in style decades ago comes back in style.  Although those of us who lived the 1990's probably never thought we would be talking about acid wash jeans or big oversize blazers again.  But here they are.  My mother used to always say that if you are old enough to remember a trend you are too old to wear it when it comes in again, and that is partly true with this trend for those of us over 50. You may not want to jump right back into acid wash and suspenders but there is a way you can achieve the look without wearing what the 20 year old women are wearing.
Let's start with something easy that you can find almost anywhere and that is graphics.  Remember how something written on your shirt or sweater was so cool, well you could do that again. J. Crew has you covered with Sweatshirts and T-shirts that all say something to make you proud to wear them.  Do them in a basic color or let the color you choose be part of the statement you are making.
I love the mixing of pinks and reds and this sweatshirt has that.  Or try a t-shirt that tells the world who you are
. Graphics with statements about the power of women are very popular and we all know that women are powerful, so let everyone know how powerful you are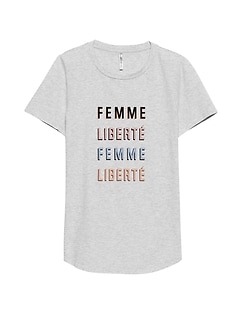 and all your gal pals too! Banana Republic created an online shop for International Women's day with their Equality Collection, all the t-shirts, bags etc. have empowering statements.
So graphics are an easy way to bring a little 90's back into your wardrobe. Another great way is wear an oversize blazer.  Remember the show Saved By the Bell, yes that kind of oversized blazer.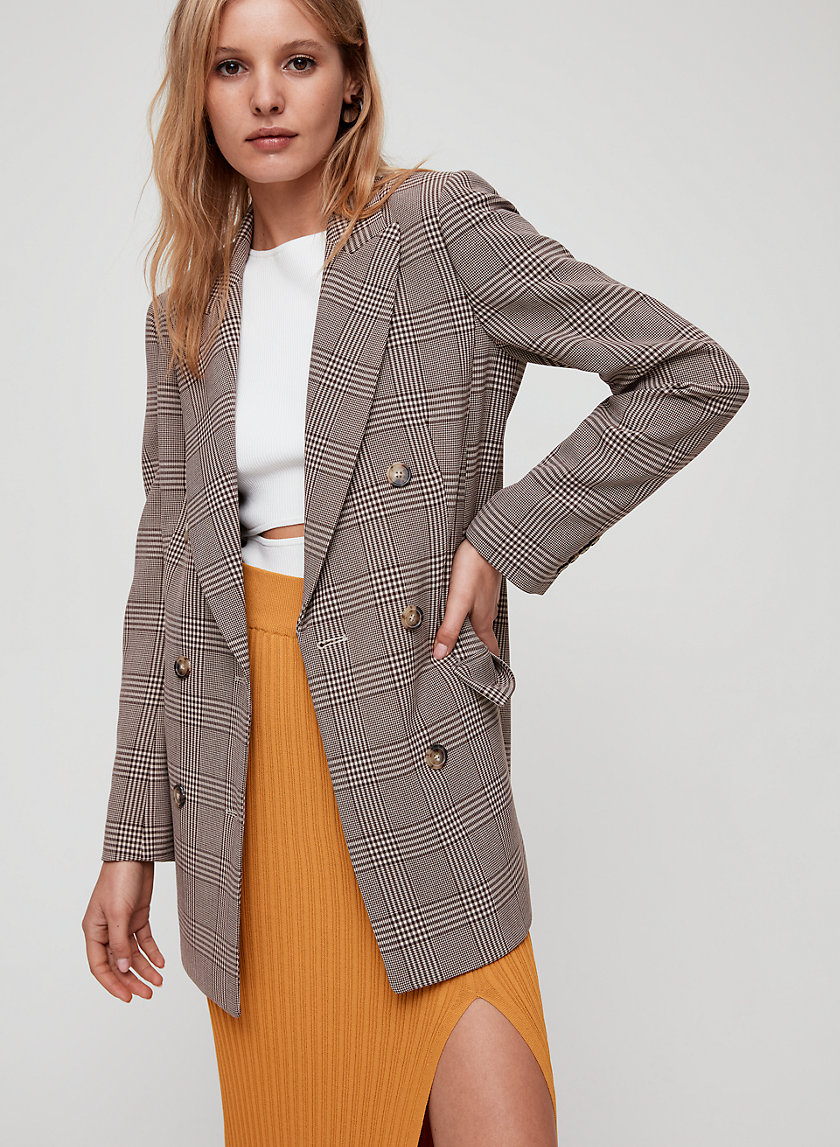 One of the best go to places to get a great Blazer of Jacket that is on trend is Aritzia.  This Margaux Blazer by Wilfred is the perfect silhouette to take you back a few decades.  Wear it to the office or on the weekend with a white shirt (collar up) and jeans.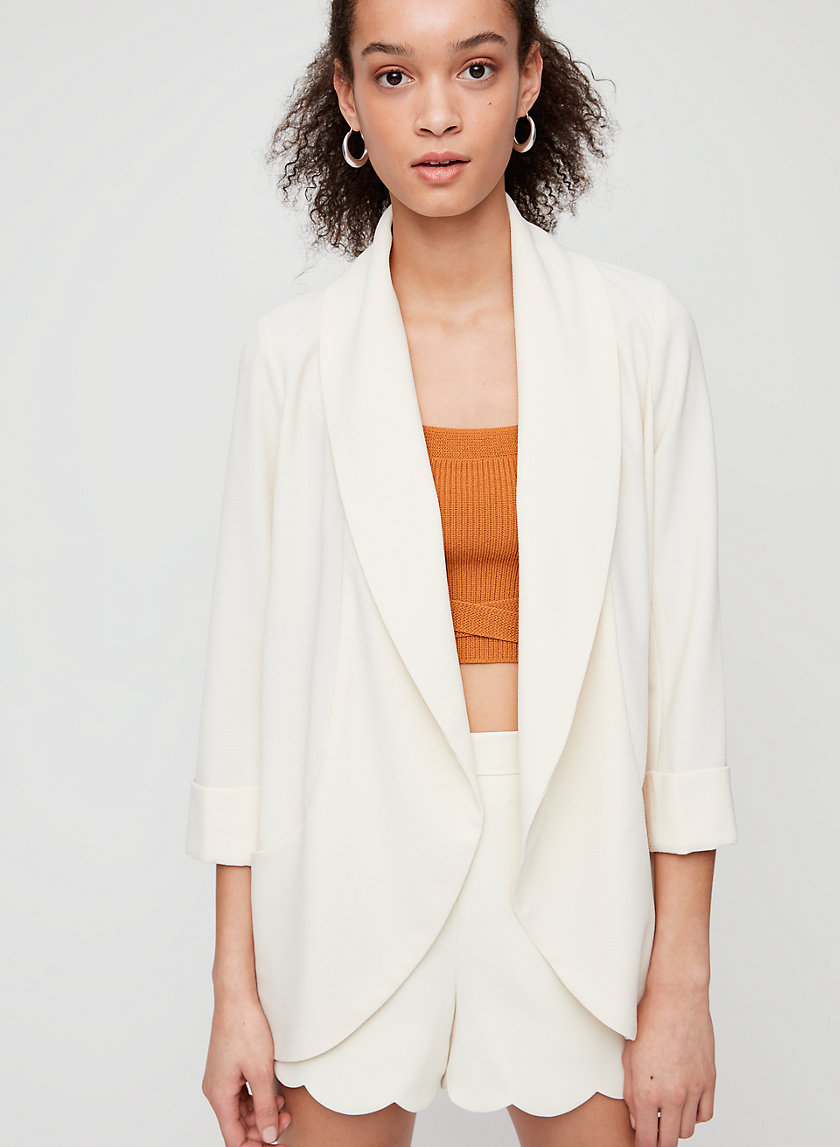 Remember how we used to roll up the sleeves on our blazers as well, try the Chevalier blazer from Wilfred, it comes in 5 colors and will work with a number of different looks.
If an oversize blazer isn't your thing, then maybe try to emulate that look with an oversize shirt with strong shoulders.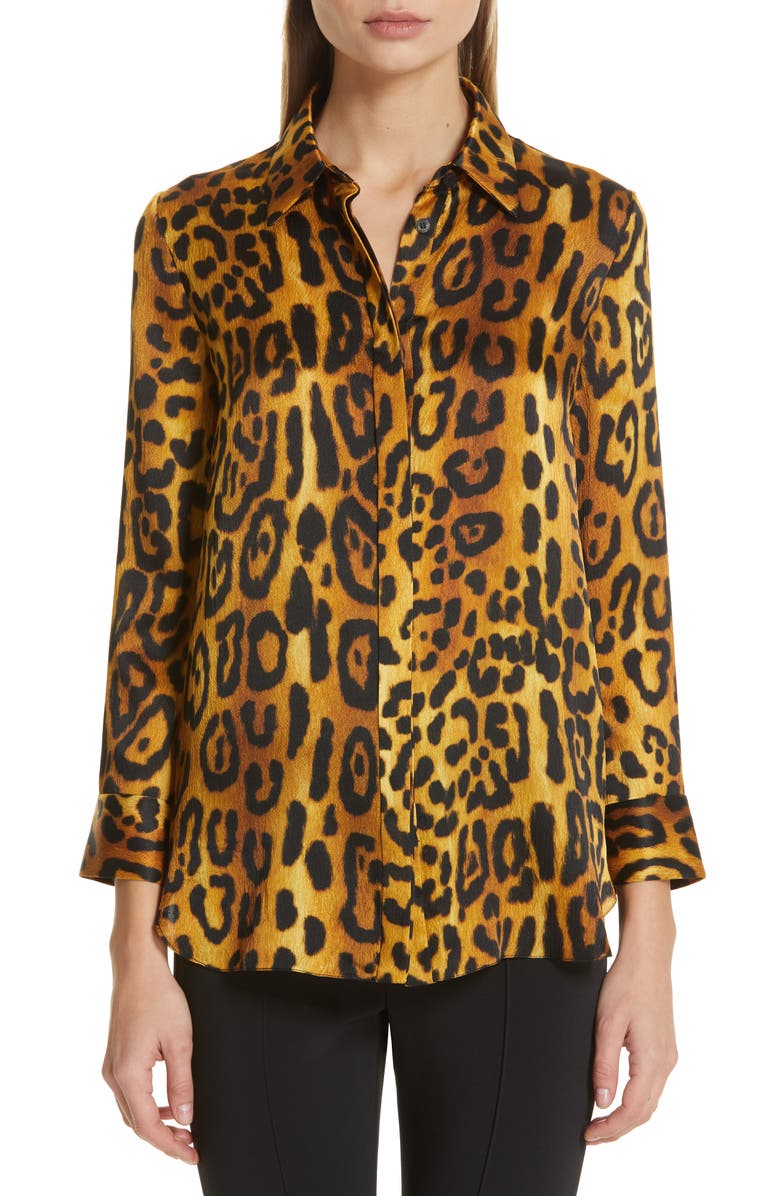 This Adam Lippes Jaguar print silk shirt can be just that.  Animal prints, specifically leopard and snake-skin are making a huge imprint in this trend.  A stong print blouse with shoulders that echo the 90's can do the same thing as a blazer for this trend. As a matter of fact any heavy top over a simpler bottom can do it.  There are lots of choices in bottoms and we will go into that shortly.  For other tops that can echo the 1990's look for tops that come in at the waist (remember peplum tops) J. Crew has the perfect style in a polka dot print.
Polka dots were huge in the 90's, I wore polka dot print shorts on one of my first dates with my husband. When you wear you polka dots think of the way you used to wear them. Peplum tops, fitted shirts, full skirts, etc.  And what did we wear over top if it wasn't a blazer? I wore an oversized denim jacket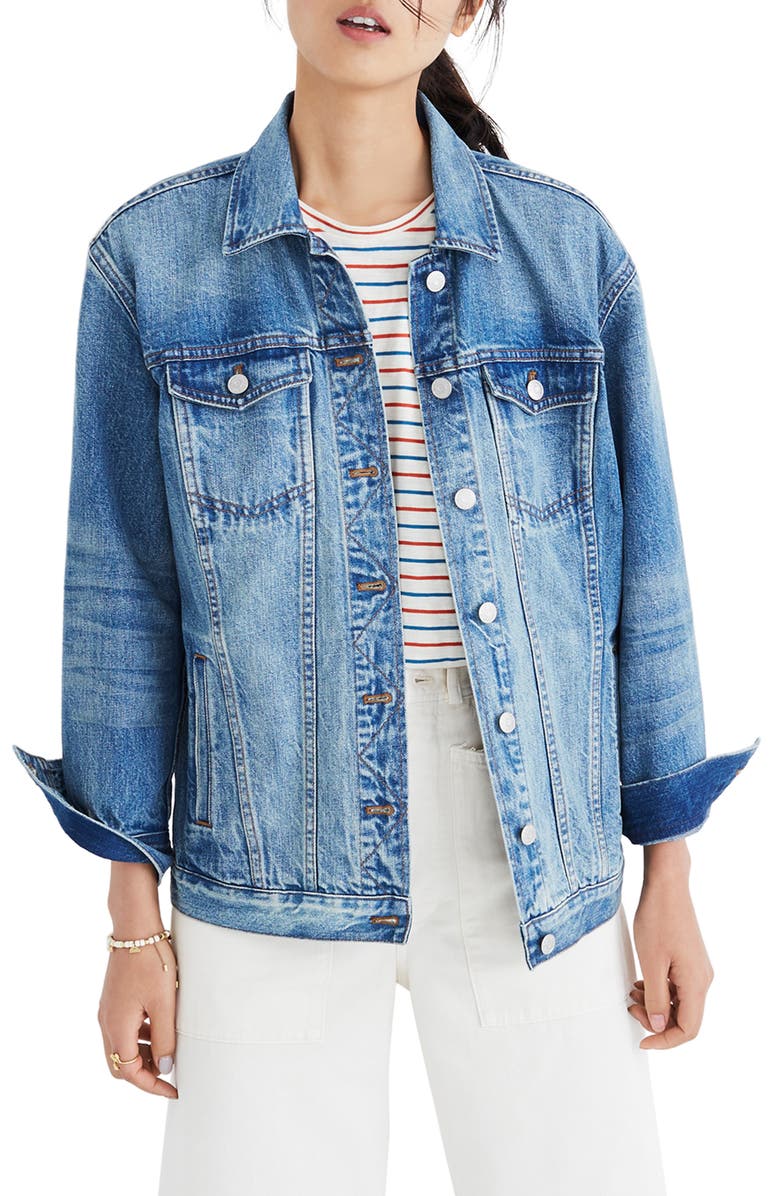 like this one from Madewell at Nordstrom.  Just remember to keep you top layer oversize and you will hit this trend.
For bottoms we wore a lot of pants in the 90's, longer skirts were also in style.  If you want to relive your glory days but put a modern spin on your bottoms perhaps try
this Kiwi Midi Skirt from AFRM at Nordstrom.  They paired this skirt with a simple solid color top and these shoes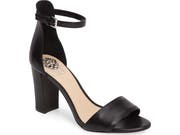 by Vince Camuto with its block heel.  Wear this with an oversize black blazer or a denim jacket and you are perfectly retro.  Speaking of snake-skin and leopard print you can add it in a lot of ways to tops and bottoms in this trend. Banana Republic has a whole section on their website dedicated to animal print. Try a high-rise wide leg pant in snake-skin
or a cropped wide leg jumpsuit in leopard
. Pair them both with oversize blazers or denim jackets and you can be retro and modern at the same time.
Wide leg pants are very strong for spring, especially in denim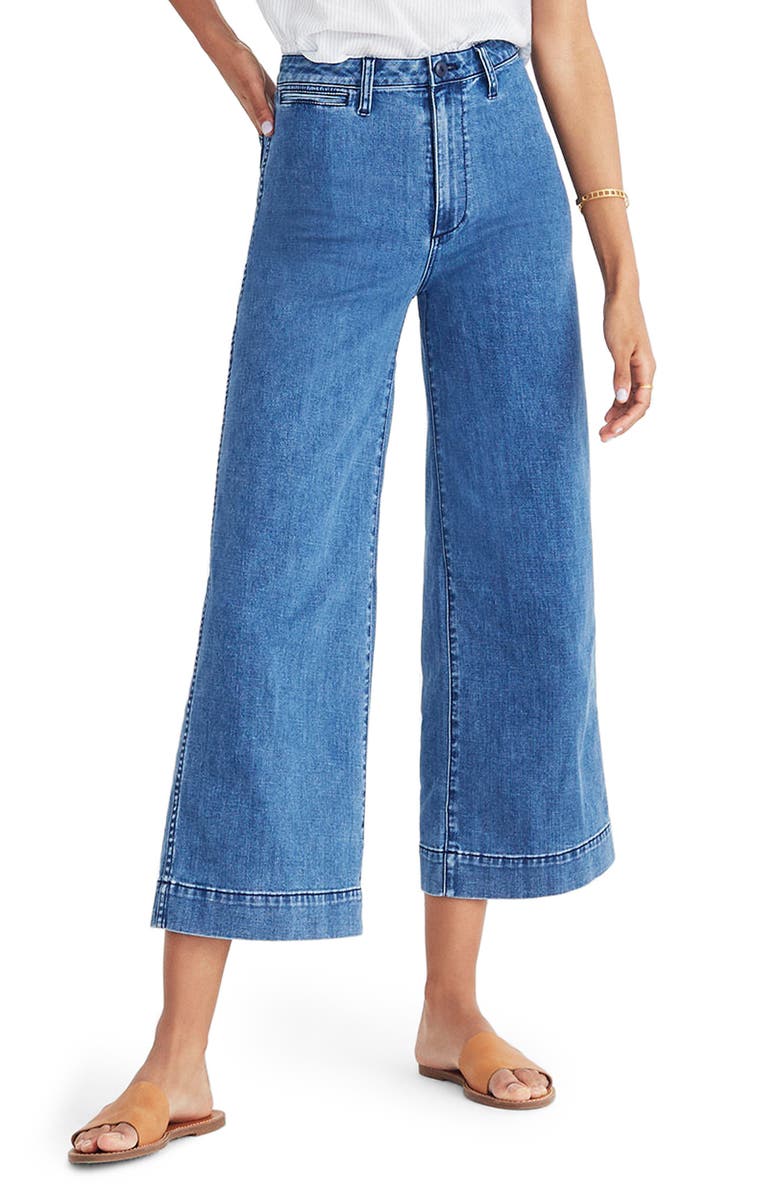 these ones are by Madewell at Nordstrom. Or in twill pants
like these from J. Crew. If you wear these silhouettes with the oversize and fitted waist blazers and tops you will get a modern feel to the retro top.  But the other big bottom in this trend is the tapered leg, which is the pant style we wore in the 90's.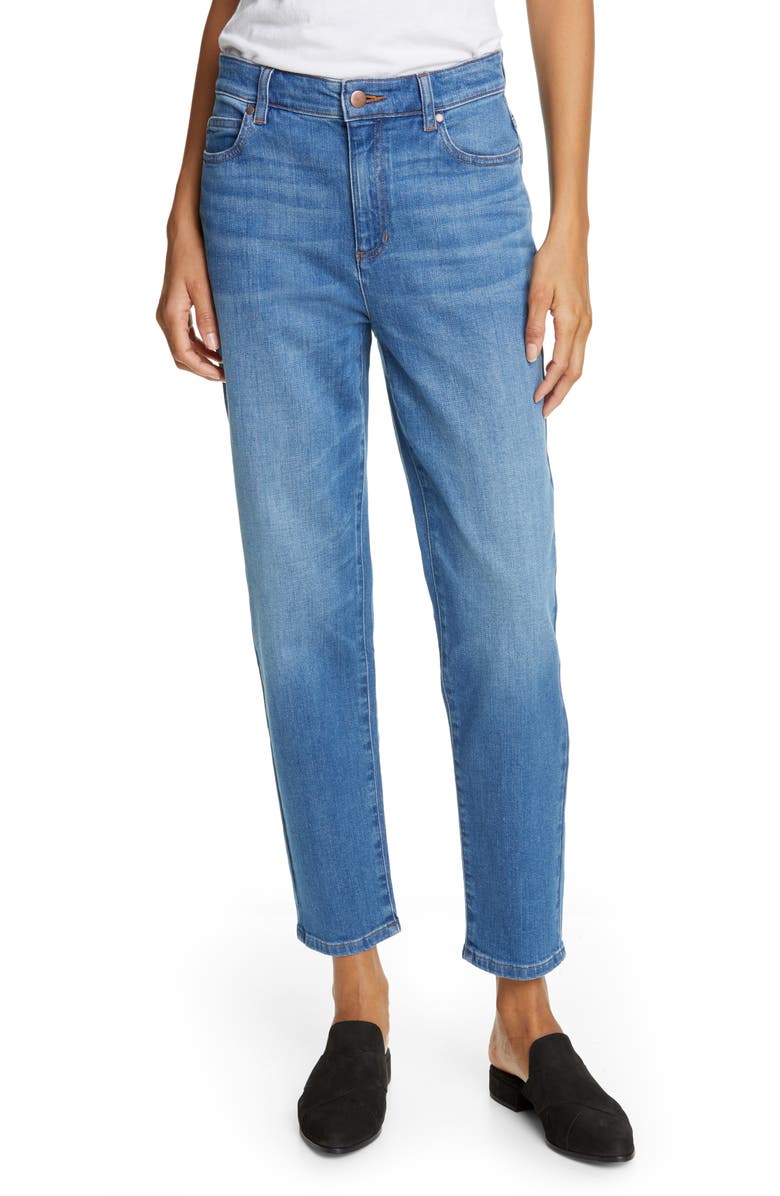 Here is Eileen Fisher's version of the tapered leg jean.  If you really want to wear them again then go ahead.  But perhaps stay away from the acid wash ones. If you go for a lighter wash like the ones above great but save the acid wash for your daughter and same with denim jackets.  I know you will see it in magazines but really we can just do a light wash denim and get the effect without looking like we are trying to be something we are not.
Hats are a big trend for spring too.  We talked about oversize hats, but you can do the 90's fedora style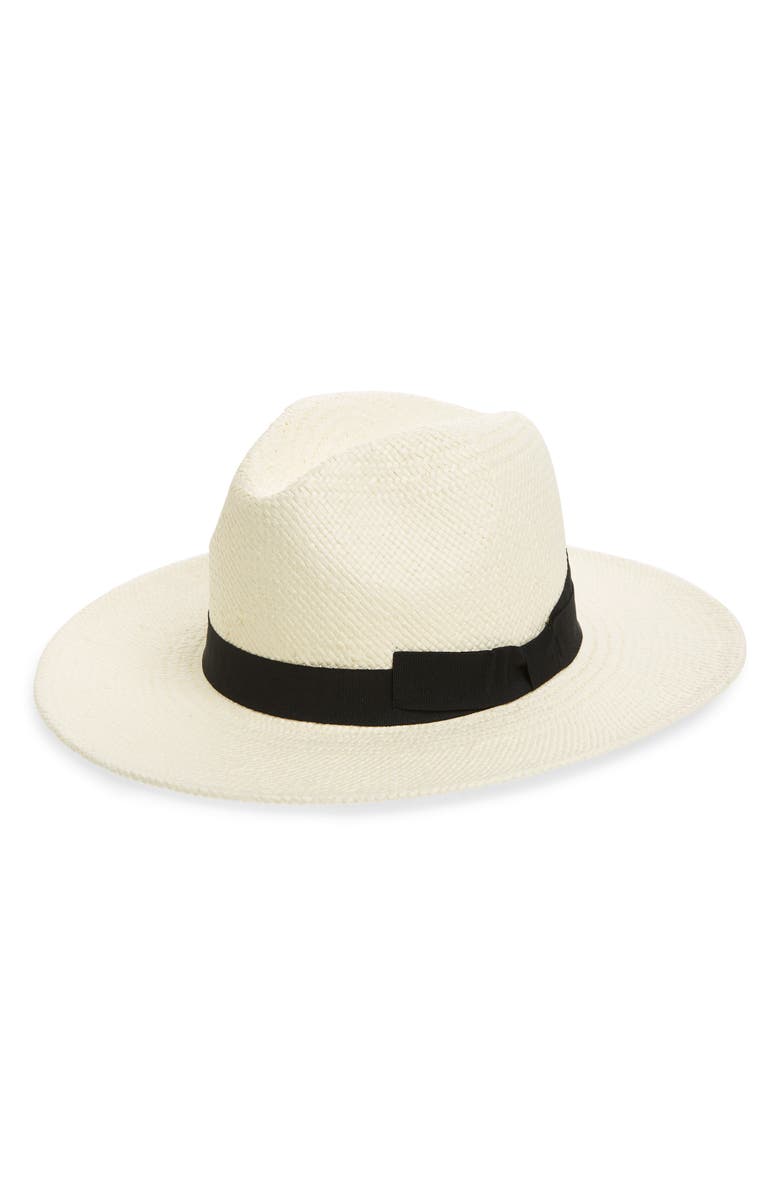 if that is something you want.  To take this trend a little more modern, try one of the new oversize style of hats.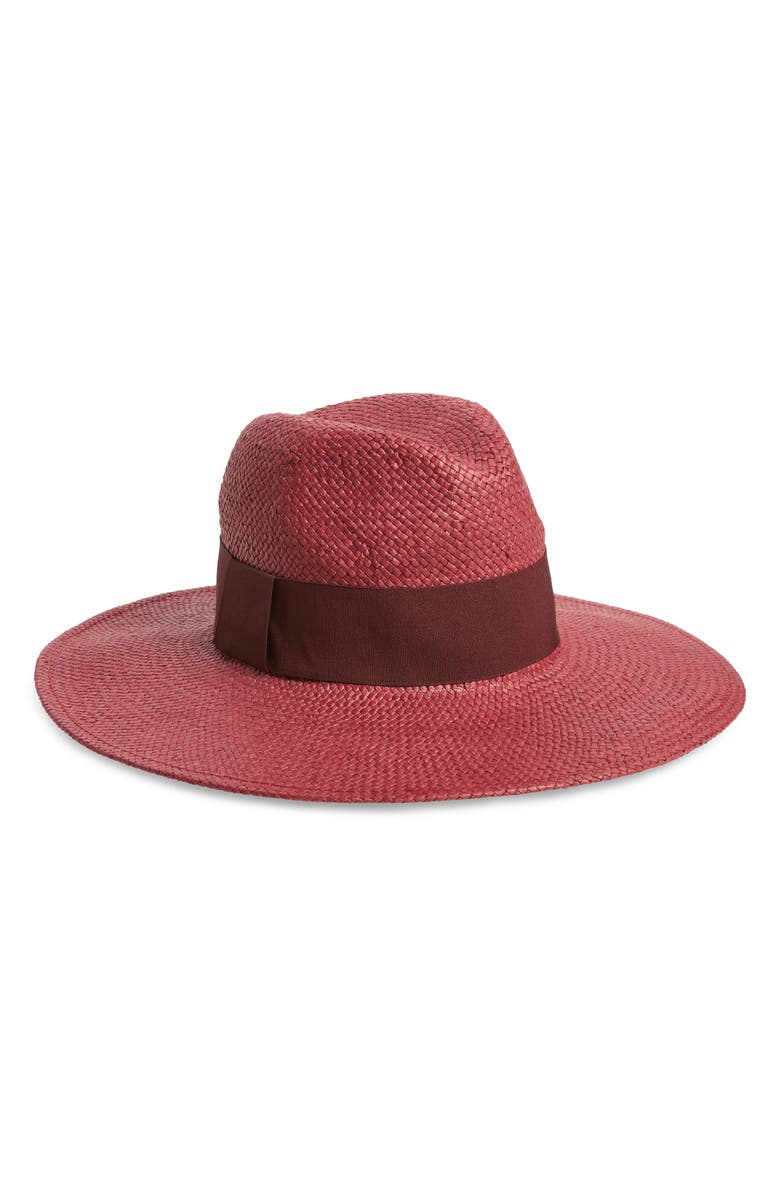 You can even oversize your fedora a bit.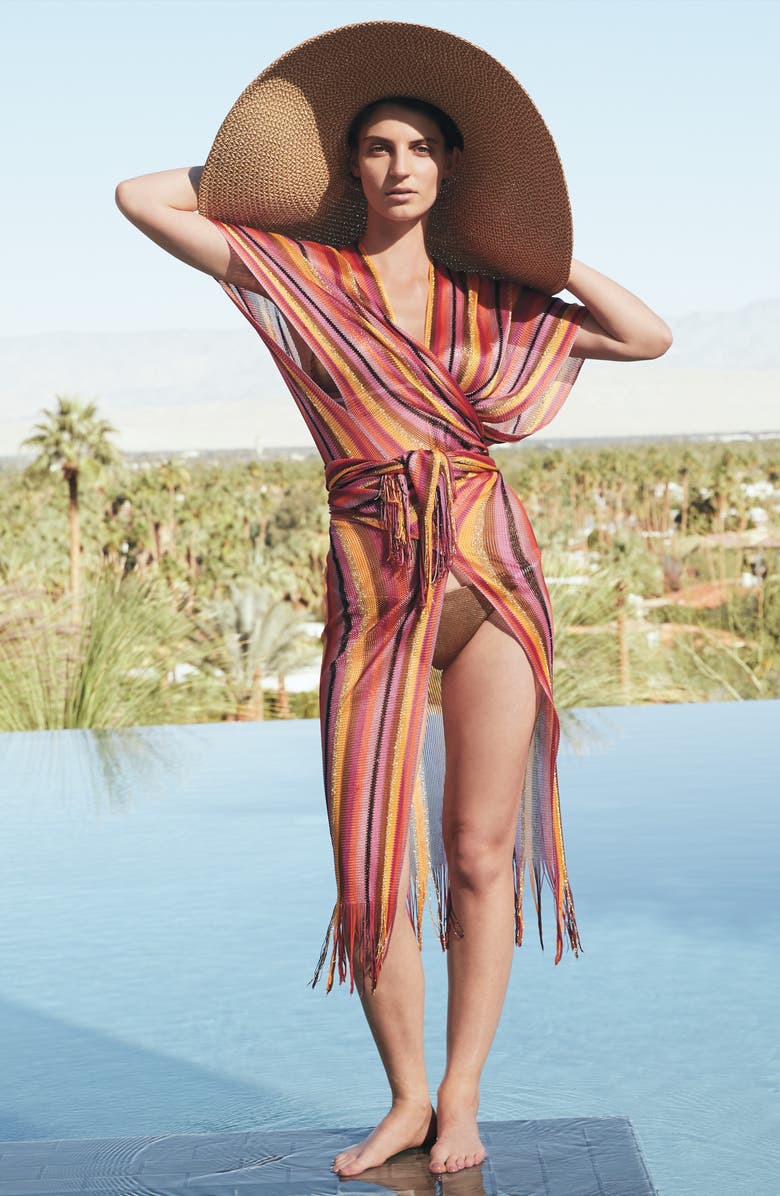 Or oversize your floppy hat for a modern take.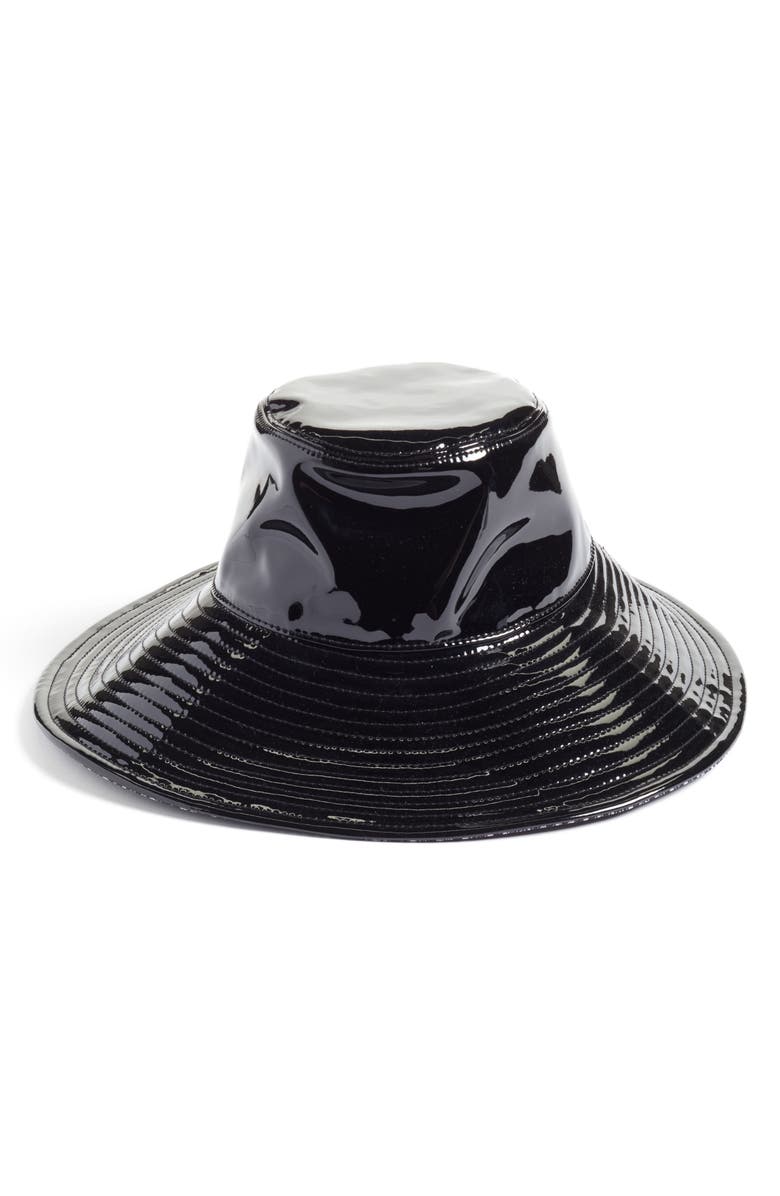 You can even oversize your bucket hat this spring! All the above hats you can find at Nordstrom.com.
And if you want to retro you handbag, don't wear a handbag at all, go for a fanny pack.
They now call them belt bags and Artizia has lots. This is their leather zip belt bag and it comes in red and black.
So you can 90's up your look as much or as little as you want. One great way to do it is to tuck a cardigan sweater into your boyfriend jeans, which are two things we all own.  Wear it with loafers and a big belt and voila, you are right out of the 90's again.
This trend tends to be a little tricky as you age.  But pick one element, like the animal print or the oversize blazer or the belt bag and let that be your nod to it.
Next week we will cover the New Neutrals and our Cargo Chic on. 
Until next time…