Let's face it, no matter what any groundhog or rodent says we are likely to have winter weather until at least the end of February.  And even thought the stores are being flooded with Spring attire, it's really not an option to wear it unless you live in the South. So for the rest of us, we have to figure out how we are going to muddle through the next month or so in our winter clothes without feeling like they are stale.
My motto is when in doubt wear black.  Black is a color that pairs with everything, denim on the weekends to neutrals for the work week and even out for the evening.  But as you get older you need to either change how you wear black or change how you wear your make up with black, especially if you want to wear black head to toe.
Black combinations in your 40's:
In your 40's it's time to add a bit of sophistication to your wardrobe.  My best advice is to keep your black Casual and Refined.  Maybe now is the time to get out of your puffy coat and into a more refined style.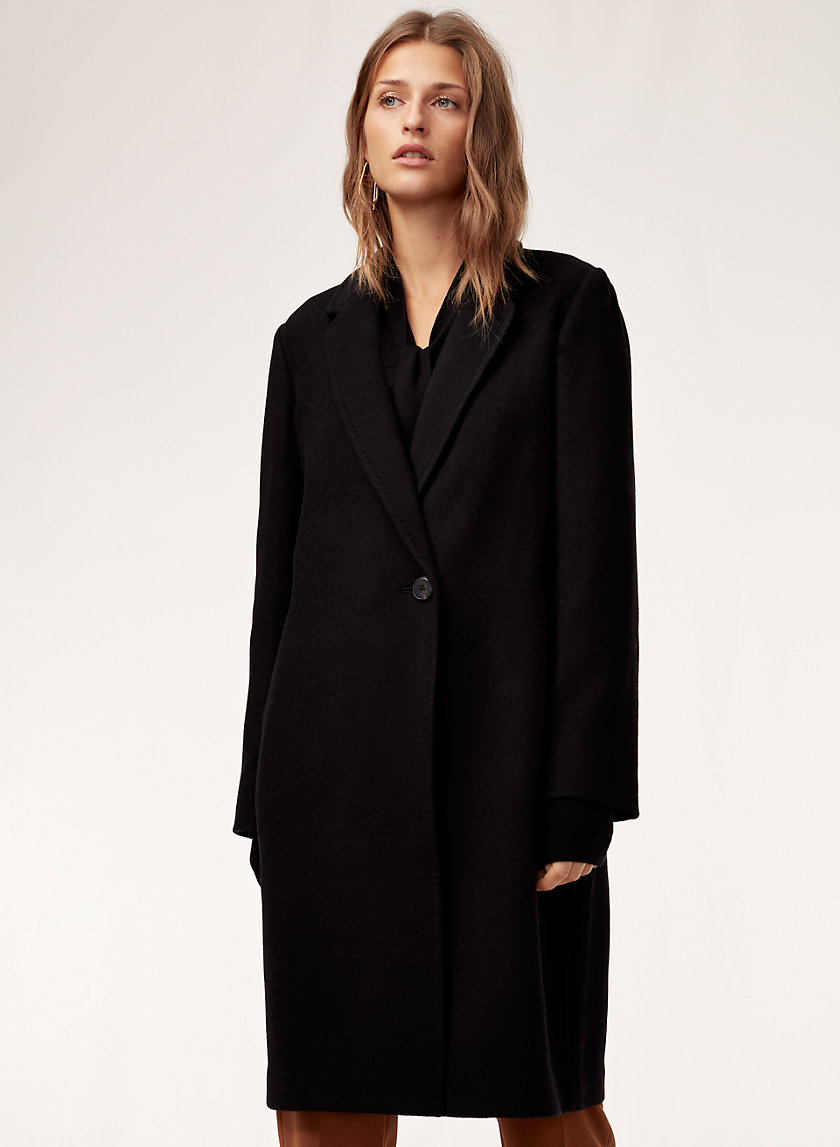 Aritzia's Babaton Steadman Coat is less than $300 and you will look elegant whenever you put it on.  You can wear this coat to the office with a suit, out for dinner with a dress and even on the weekend with your favorite jeans.
This picture is from an email I got from Shoptiques.com, one of the best sites for inspiration on putting outfits together.  Jen is really looking so refined and classy the way she has put her black coat, scarf and boots together with denim.  Take a hint from her and maybe try to add a heel to your everyday boot. You don't have to do as high a heel as Jen, but you do want some heel.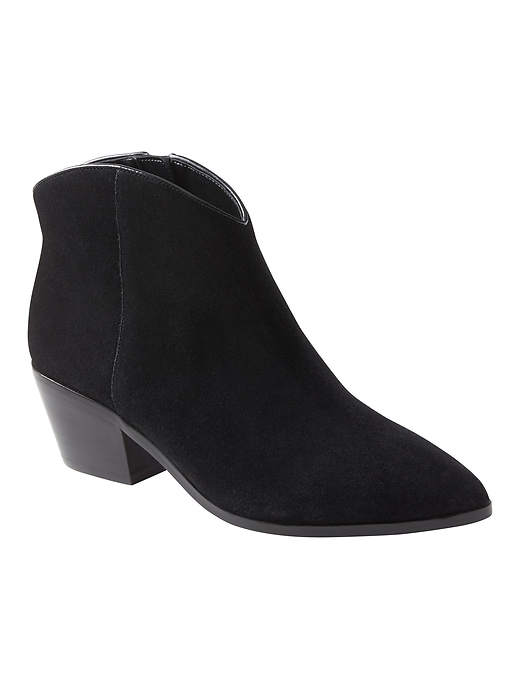 Banana Republic's Cowboy Ankle Boot has a 2 inch heel and is only $110 on-line right now!  Want a knee-high boot to wear with denim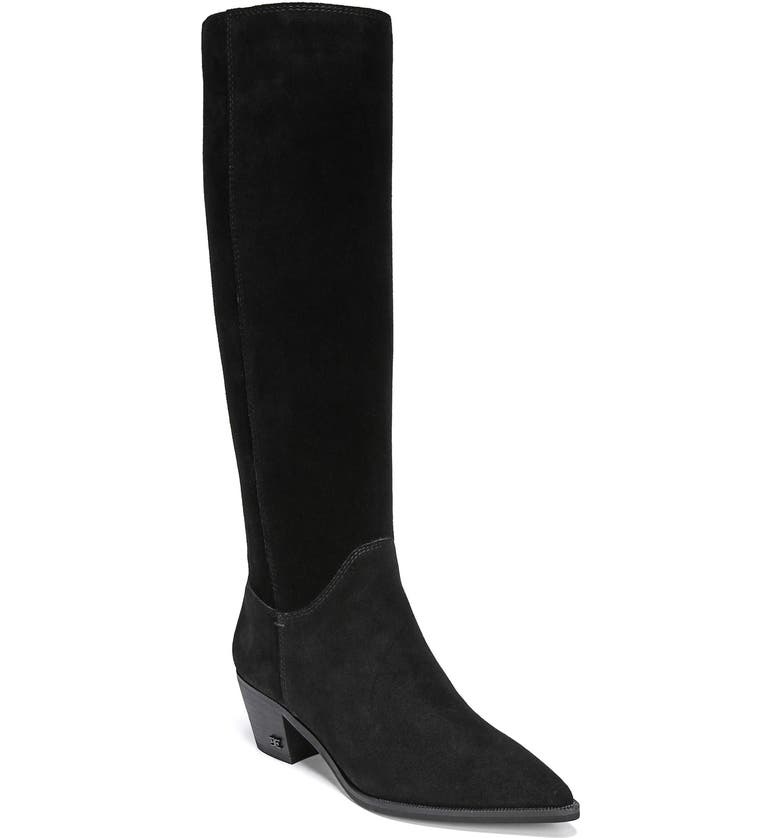 Nordstrom has tons of their boots on sale right now, online is better than in store, less picked over.  This boot is from Sam Edelman and would look fantastic with skinny jeans tucked in. And the heel is a block 2 inch heel so you can walk all day!
Right now you will find lots of black layering pieces everywhere.  Wear black sweaters and vests to add a bit more warmth to your coat.  Banana Republic is one of my go to's for sweaters.  I live in my washable merino wool Br Sweaters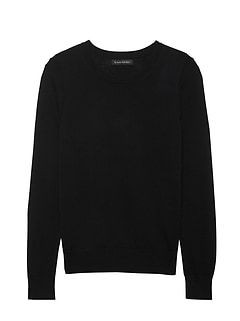 and remember BR always has a sale on.
Wearing Black in your 50's:
I am in my 50's and I wear a lot of black.  I particularly love days when I get to wear black head to toe.  A great streamlined jacket, black knit pants and a black soft blouse, paired with boots or loafers is a great look! A my favorite possession of mine is my Hugo Boss Stretch Wool Suit Jacket.  Yes it was pricey, but I bought it 3 years ago and it still looks brand new!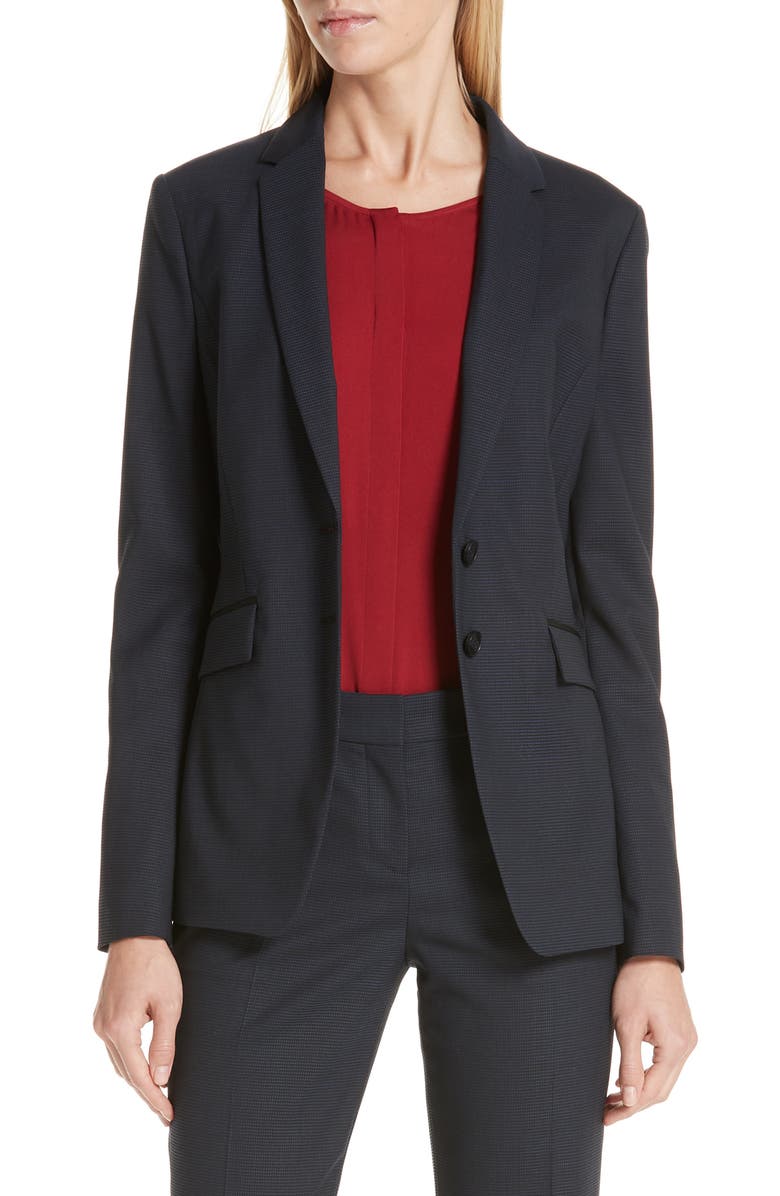 It's ok to invest in a piece like this because by the time you are in your 50's you are likely not to jump on every trend, every season, and a great tailored jacket looks great with everything.
For pants I usually go back to Banana Republic, you can't beat the price for the quality.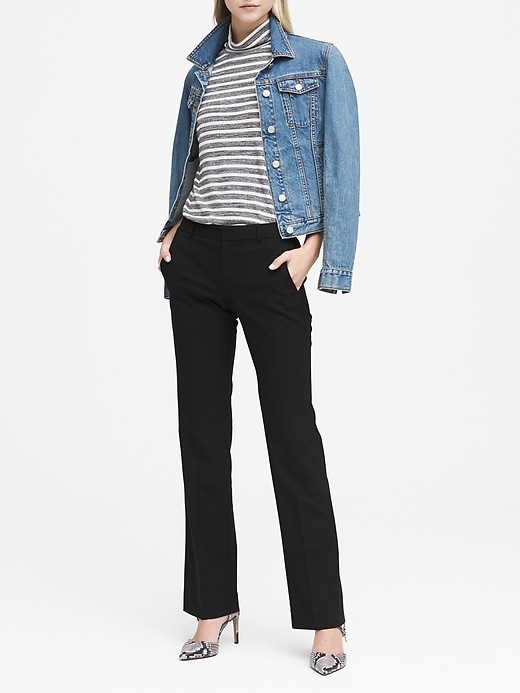 These Logan Trouser-Fit Lightweight Wool pant is perfect to wear with your head to toe black look, or wear it more casually like shown in the above picture.
For your black blouse, choose a blouse from a company that fits you well.  I have been wearing Ann Taylor blouses for the last year.  Not super expensive and I find the fit is great.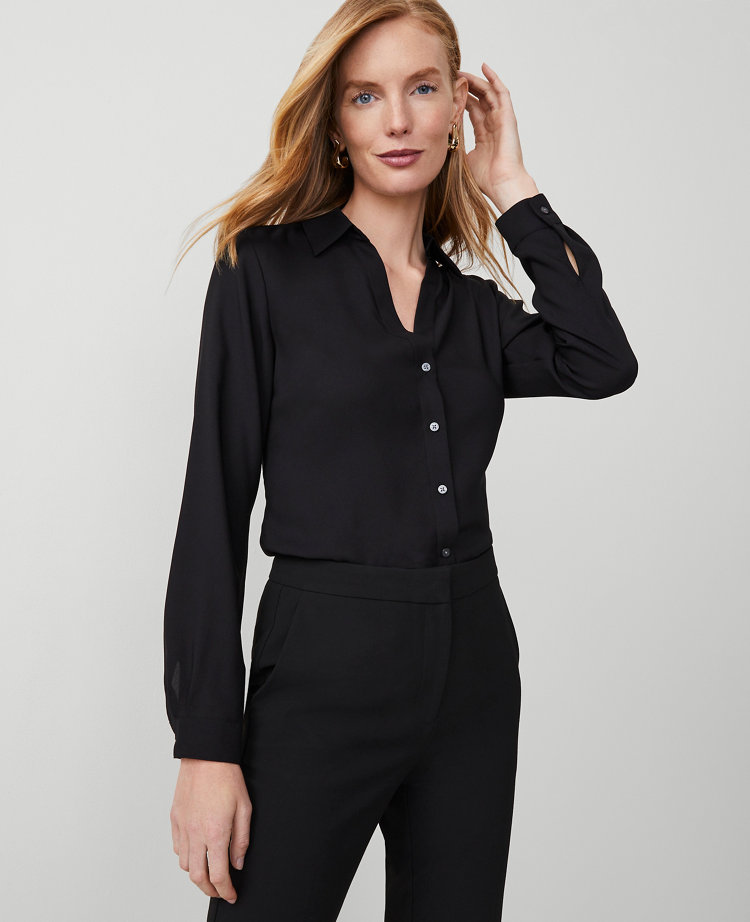 The Ann Taylor Essential shirt comes in lots of colors and it's polyester so no wrinkling.
You can pair your low heeled boot with this look or try a lighter shoe going forward ( yes, in Canada we carry our shoes and wear our boots everywhere).  Why not try a pair of block heel slingbacks with a closed toe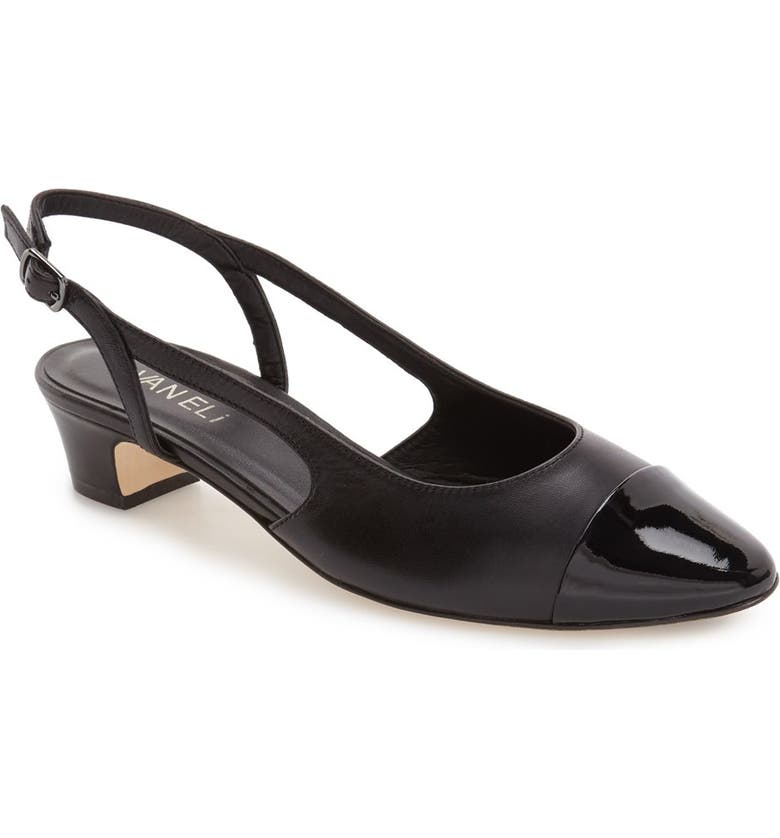 These are from Vanelli and at Nordstrom.com.  Slingback will take you right into spring and beyond, it's a nice change from pumps.
When you put it all together you can rock the look our friend Julia Roberts is wearing.
It's a great refined and elegant look while still having a bit of edge to your outfit!
Wearing Black in your 60's:
In your 60's chances are your skin is a bit lighter, as you should be shunning the sun and maybe you are even transitioning to a bit of grey in your hair.  Wearing black can be for you too, just punctuate it with Gold, Metallics or even pearls. You can still rock your black coat just maybe wear a metallic scarf with it. Try one of Nordstrom's shimmer wraps worn as a scarf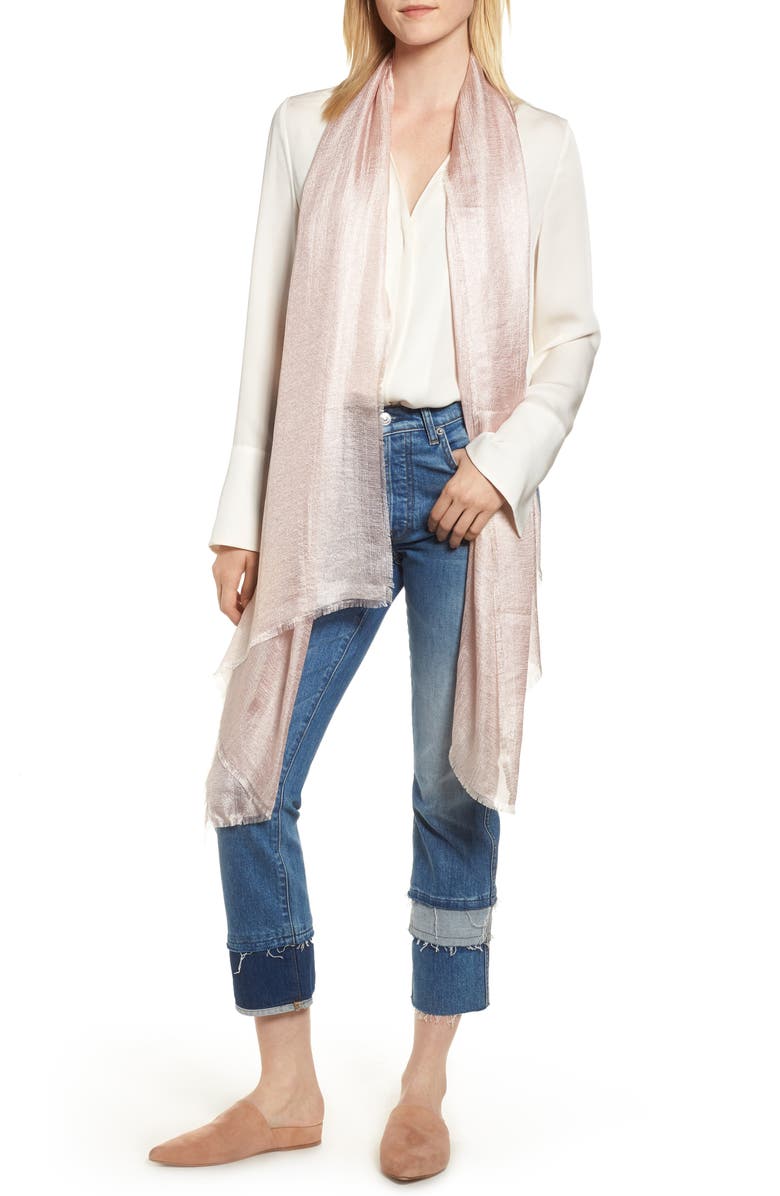 this is the dusty pink color and it also comes in a gold tone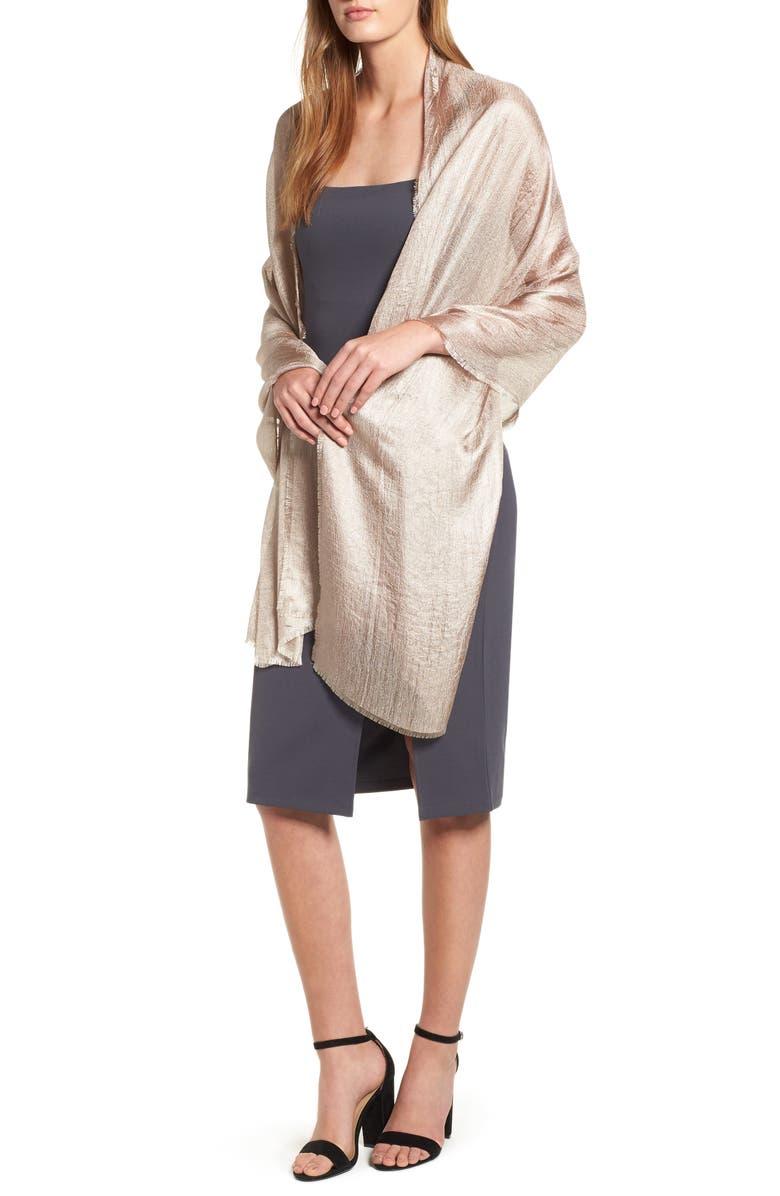 . Both of these shimmery colors will give your face the glow it needs while wearing an all black outfit.
You can also add a great necklace to break up your head to toe black.  Over a black dress try adding a necklace in a gold or metallic that will help you shine.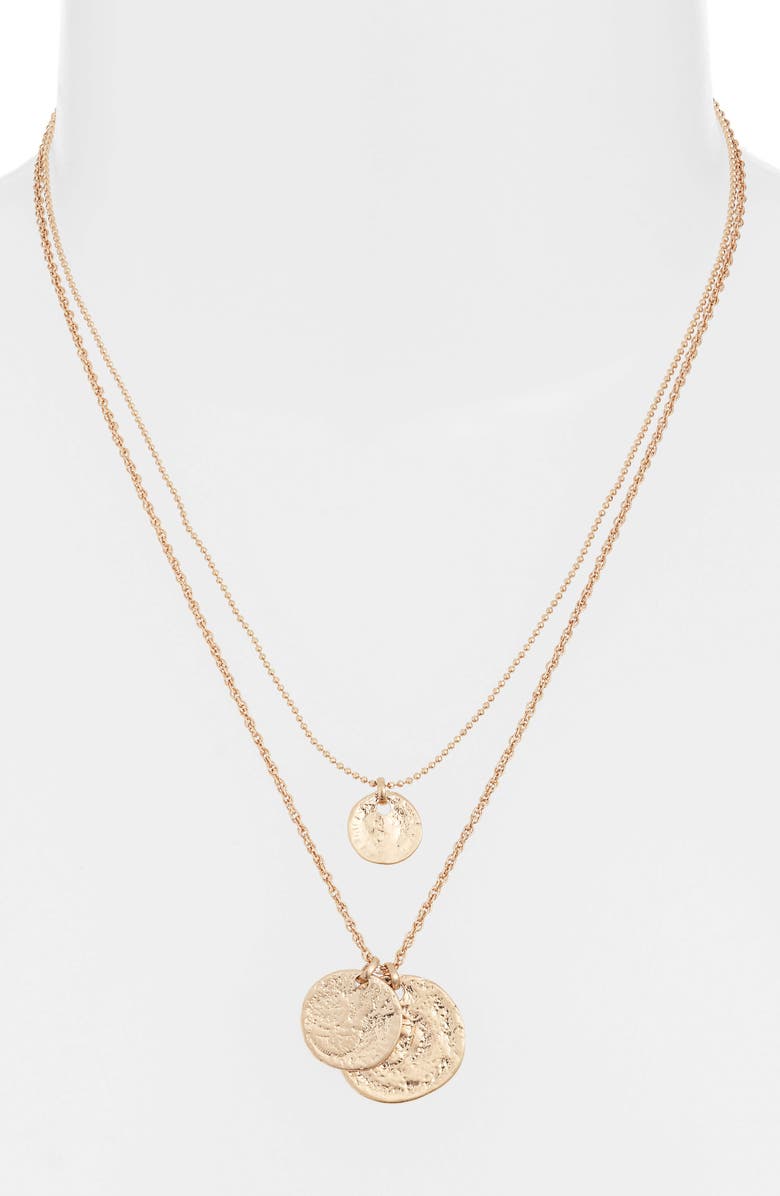 This Something Navy 2 in 1 disc necklace works over crew neck dresses and high collars like turtlenecks too.  Do you love pearls?? Make your pearls the star of the show!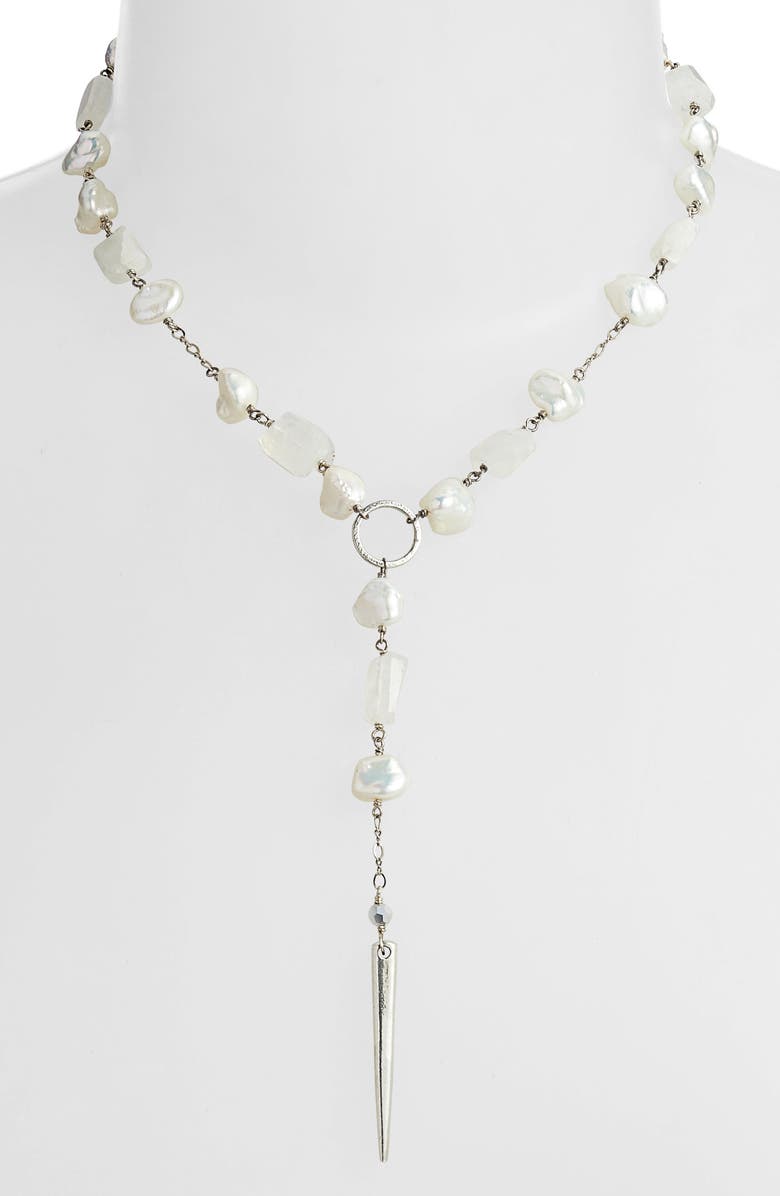 This Chan Luu mixed Stone Dagger Pendant necklace will garner everyone's attention with your head to toe black outfit.
Stick to refined styling, and simples lines like clean black pants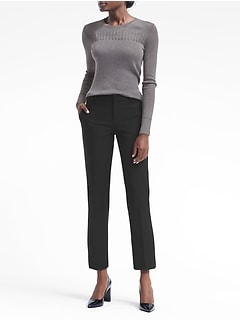 and it doesn't get any cleaner lines than BR's Avery Washable wool pants.  Stick to a beautiful blouse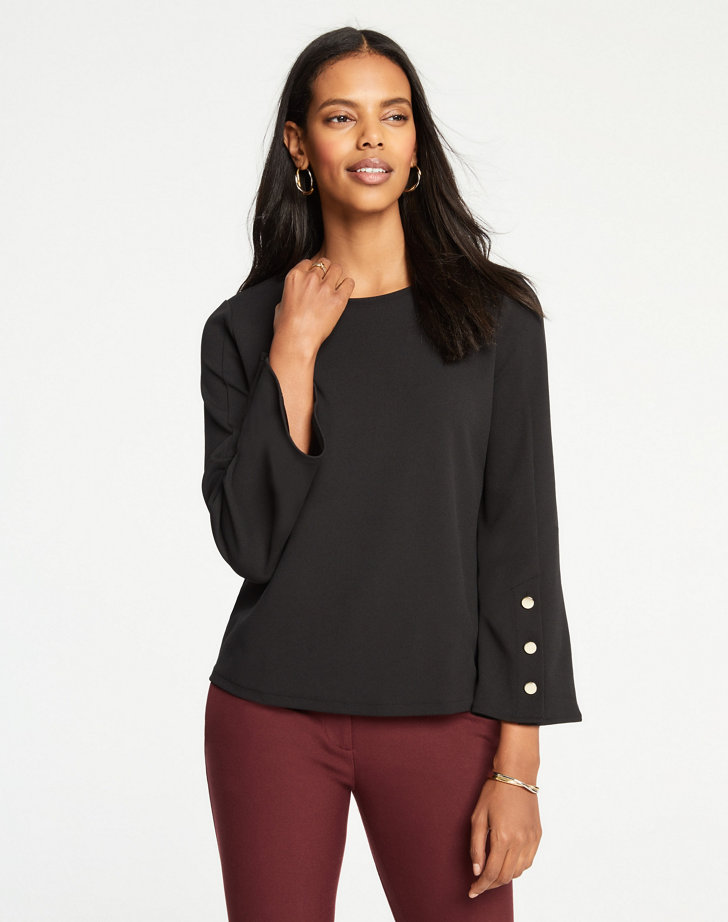 like Ann Taylor's Flare Sleeve top and top it all with a coat that makes you smile every time you put it on.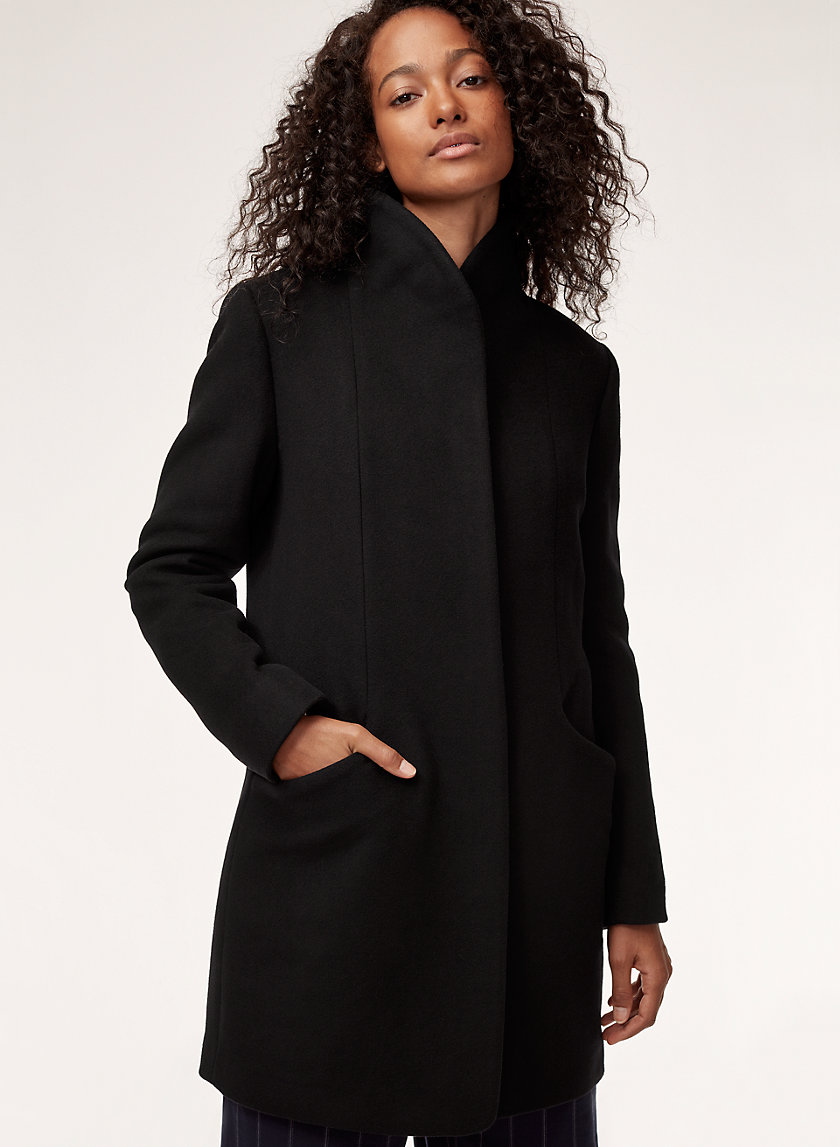 I love Artizia's Wilfred Cocoon coat, on sale right now and will look great for years.  Pair you metallic scarf with it and off you go!
Meryl Streep's amazing head to toe black with a metallic scarf can be everyone's inspiration!
Wearing Black in your 70's, 80's and Beyond:
If 50 is the new 30 then 70 must be the new 50.  Women are aging better than in any other time in history and that means that they look great at any age and can keep being fashionable throughout their lives.  My grandmother reverted to pull on pants and loose blouses and flat shoes by the time she was 60, no way that happens today.  So many of my friends mothers look better and better the older they get.  Of course it has a lot to do with body maintenance.  They go to the gym, get their hair colored and in general have a great time.  You can't tell if they are 55 or 75.  So for these women they deserve to have the best.
To wear black over 70 you can luxuriate in ladylike details or up the contrast by adding stand out colors and graphic prints. Spend your money and your time in luxurious dresses like this one from Lafayette 148 New York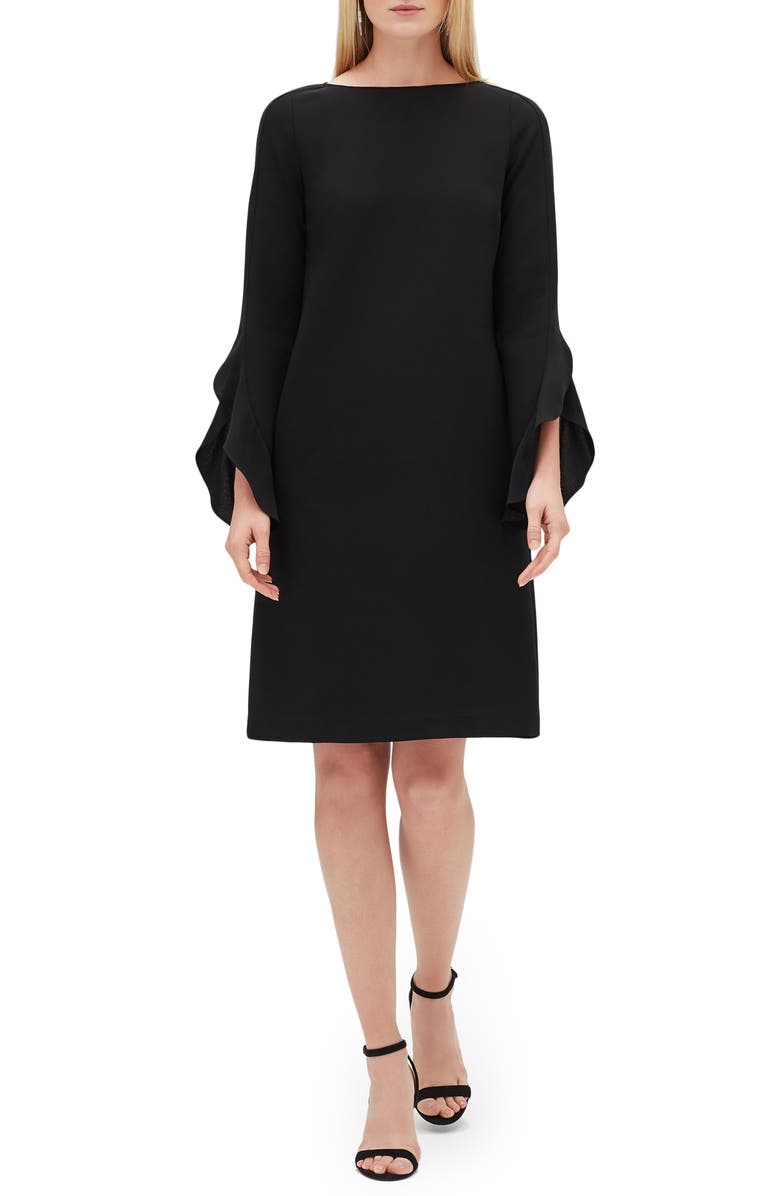 this is their Emory Finesse Crepe dress and you can wear this everywhere! Invest in a stunning pair of Theory Straight leg stretch trousers.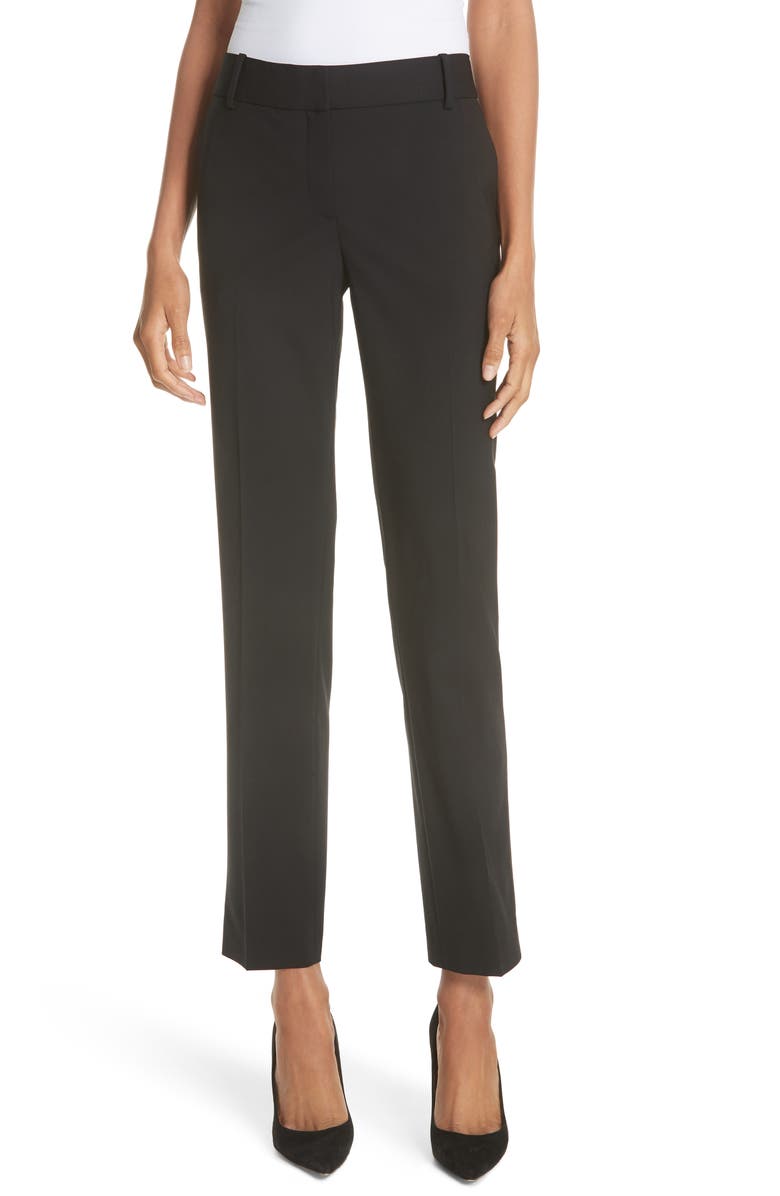 They will look as good as they feel.
Save the detail for your tops and accessories then pair it with an elegant back coat.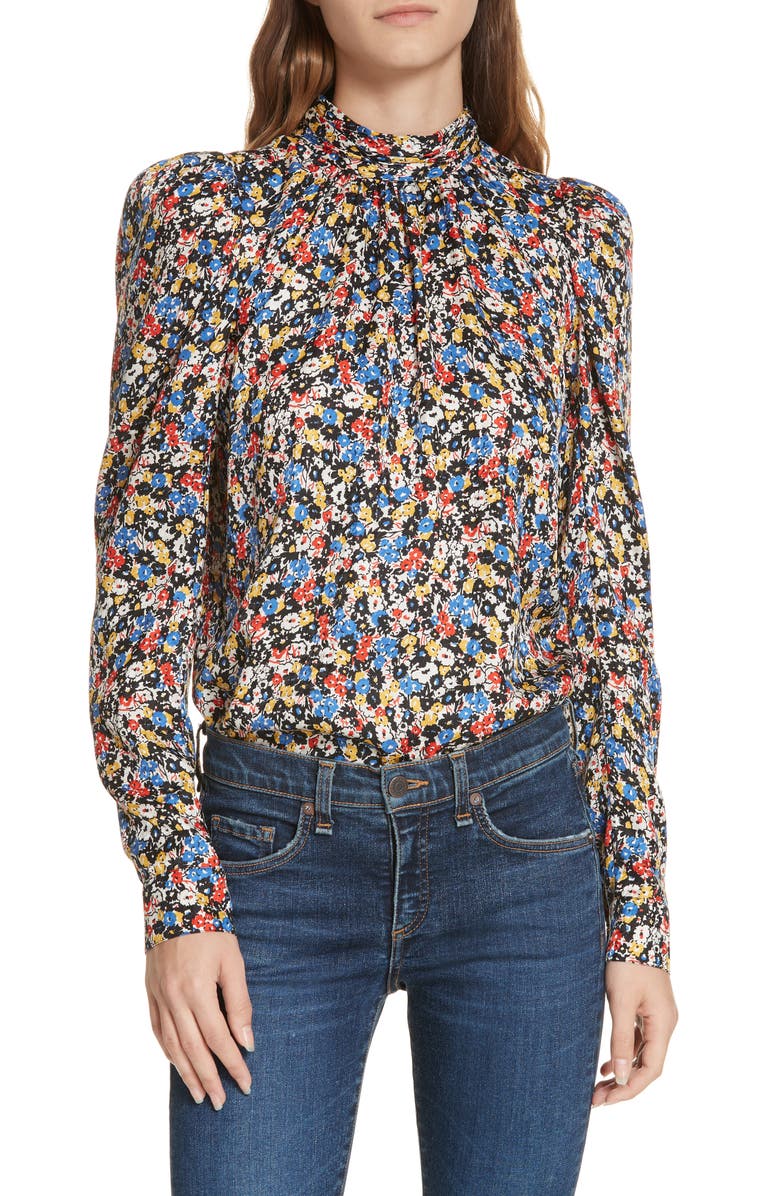 This Veronica Beard stretch Silk Top will give you just the pop of color you need while having the high neck so you don't need a scarf.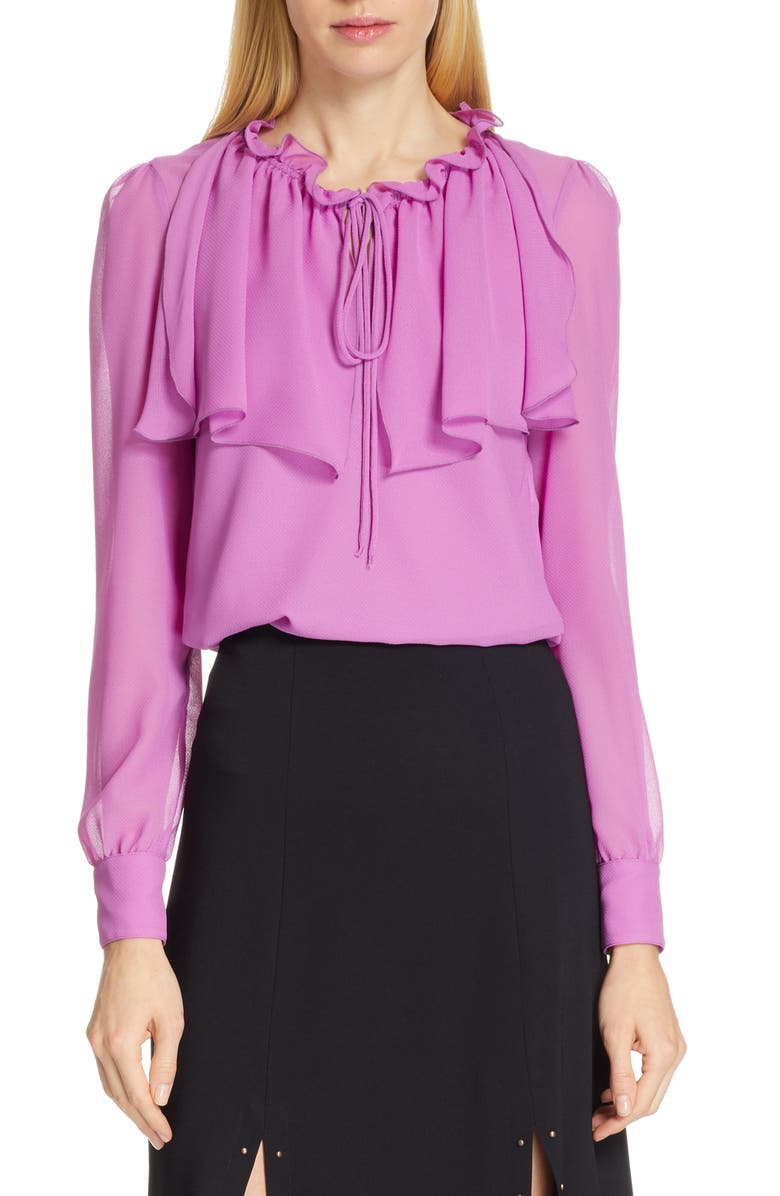 And if you prefer solids, this See By Chloe Ruffled neck blouse would be perfect with black. And you are never too old for sophisticated animal print!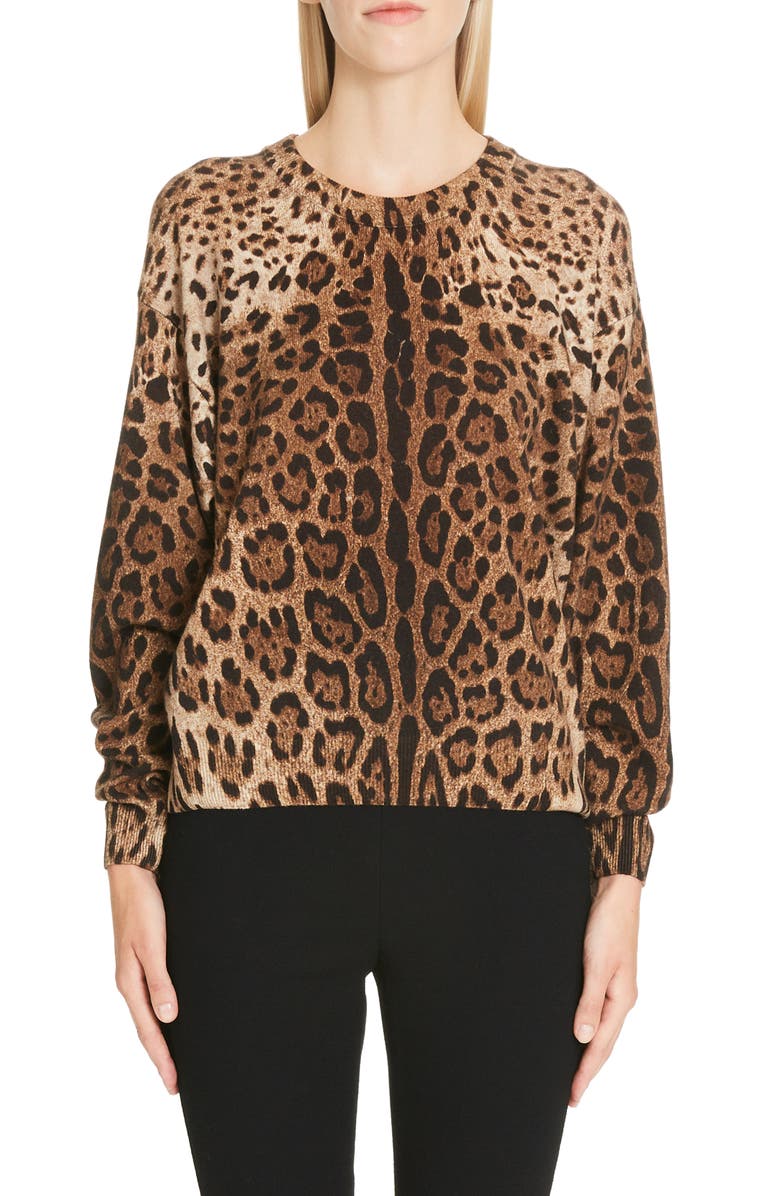 This great Dolce and Gabbana Leopard print top will look great with black and you can even wear it back to your denim! And why not invest in a coat with some detail on the black?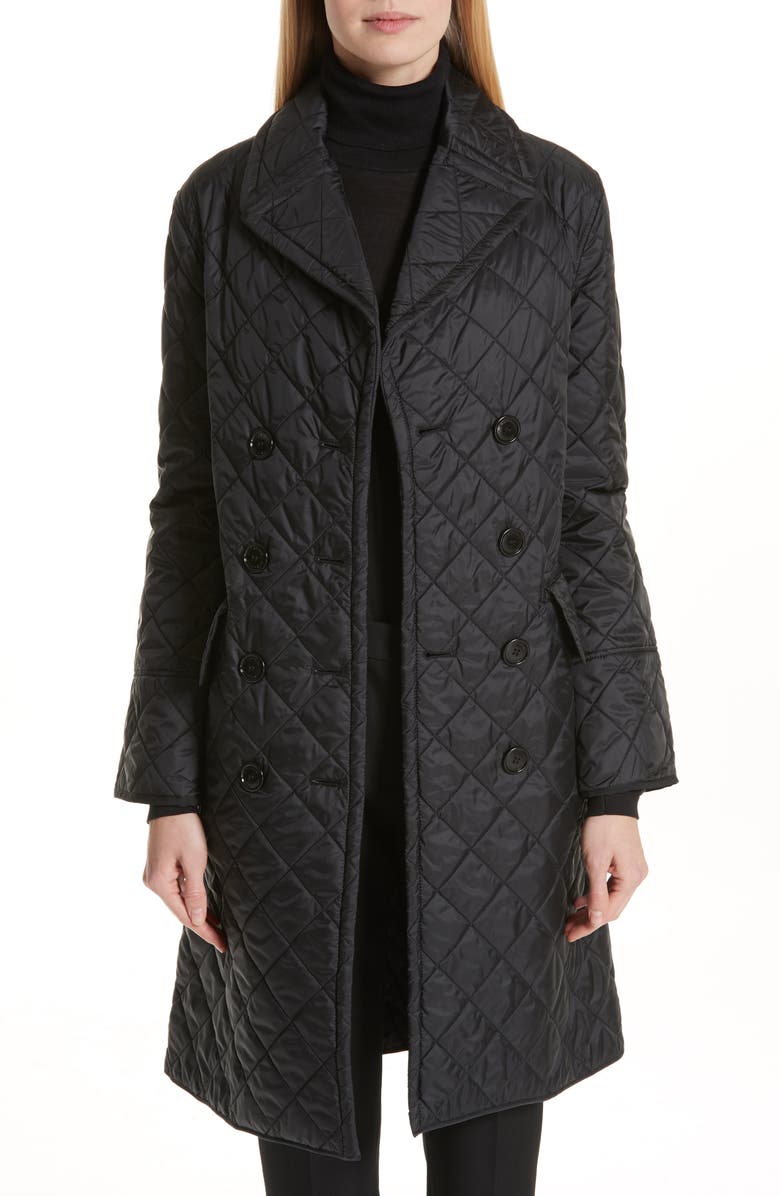 This fabulous Burbury Horberie Quilted Trench will love you right back, day or evening.
I am in love with this beautiful coat, bag and boots on Helen Mirren.  Don't be afraid to treat yourselves!
And absolutely no one rocks 80 better than Jane Fonda.
Like I said at the beginning my inspiration for this blog comes from a Website called Shoptiques.  They feature one of a kind boutiques all over the world online. Check it out a find your inspiration to rock whatever age you are at!
There will be a Valentine's blog next week and then no blog on Feb 20.  The last week of Feb we will talk about what to keep and what to sell or toss for spring and in March we will go right into spring.  I am travelling a bit more than I used to so I will try to get everything in before I leave again in May.
Oh and by the way, my blogs haven't been sharing on Facebook and Twitter, I am trying to correct that but Facebook is a bit of a pain.  If anyone asks why they can't find it please direct them to my website Suethefashionista.com.
Until next time…