Every year when I blog about holiday dressing I talk about it by occasion.  But the one thing I noticed in the last couple of years is that most women are getting less dressed up, unless they have a corporate party or are hosting one themselves, and are just looking for one special piece to add to their existing wardrobe.  It seems to me that the older we get the less we dress up for holiday and the more we dress for other occasions, so year round dressy clothes seem to make more sense.  But if you do need that special look for the season there are lots out there and online.
Holiday Dressing in your 40's:
Your 40's are still an age when you don't have to be conservative and can take a few chances with trends.
For the Black Tie business holiday party, you still want to be as dressed up as possible but without showing too much skin.  Bare arms are fine, but maybe re think wearing the dress with the bare back.
If a long gown is appropriate for your holiday party, and you can still wear things that are close to the body, go for that look.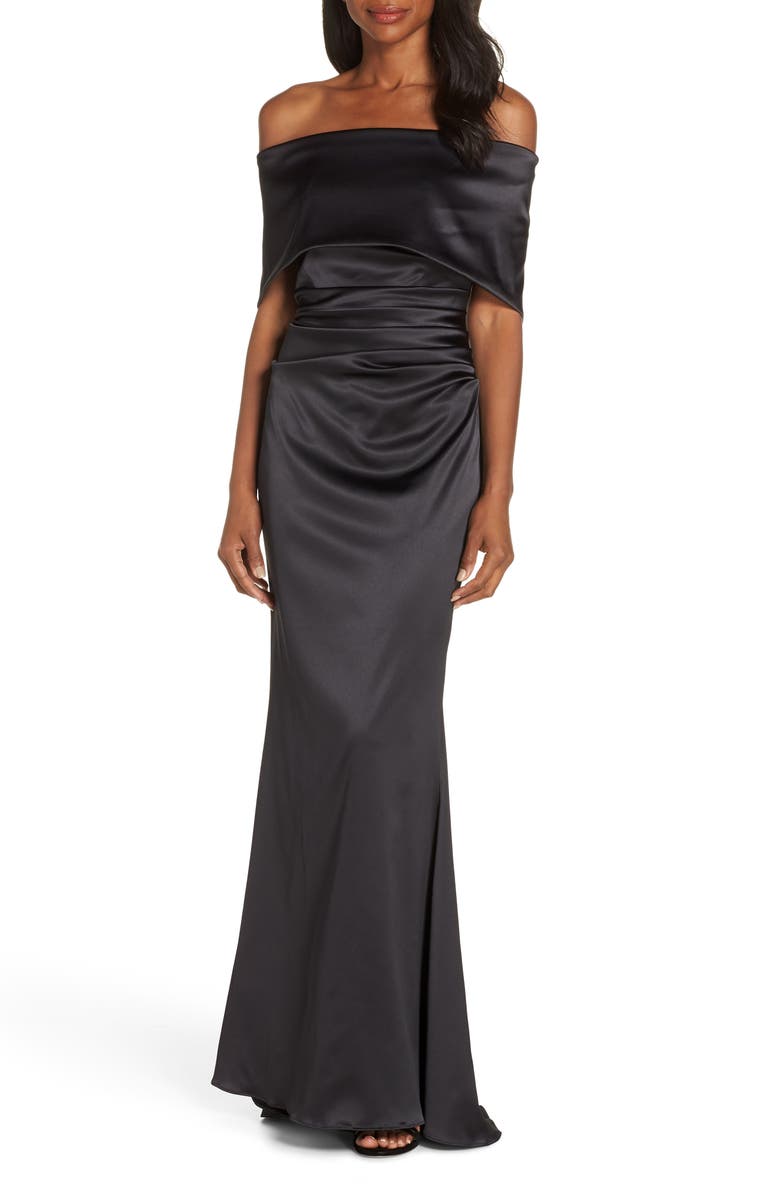 Vince Camuto at Nordstrom has the ultimate business party gown, it's off the shoulder so you are showing just the right amount of skin and it gathers at the side to camouflage any tummy.  But the fabric has just the right amount of stretch and sheen to make you look perfect.  Limit jewellery to dangly earrings or hoops and wear a pump or sandal with a heel and you are good to go!
If your party is not that dressy but you still need to wear something that looks fairly dressy without being too formal.  Try a jumpsuit.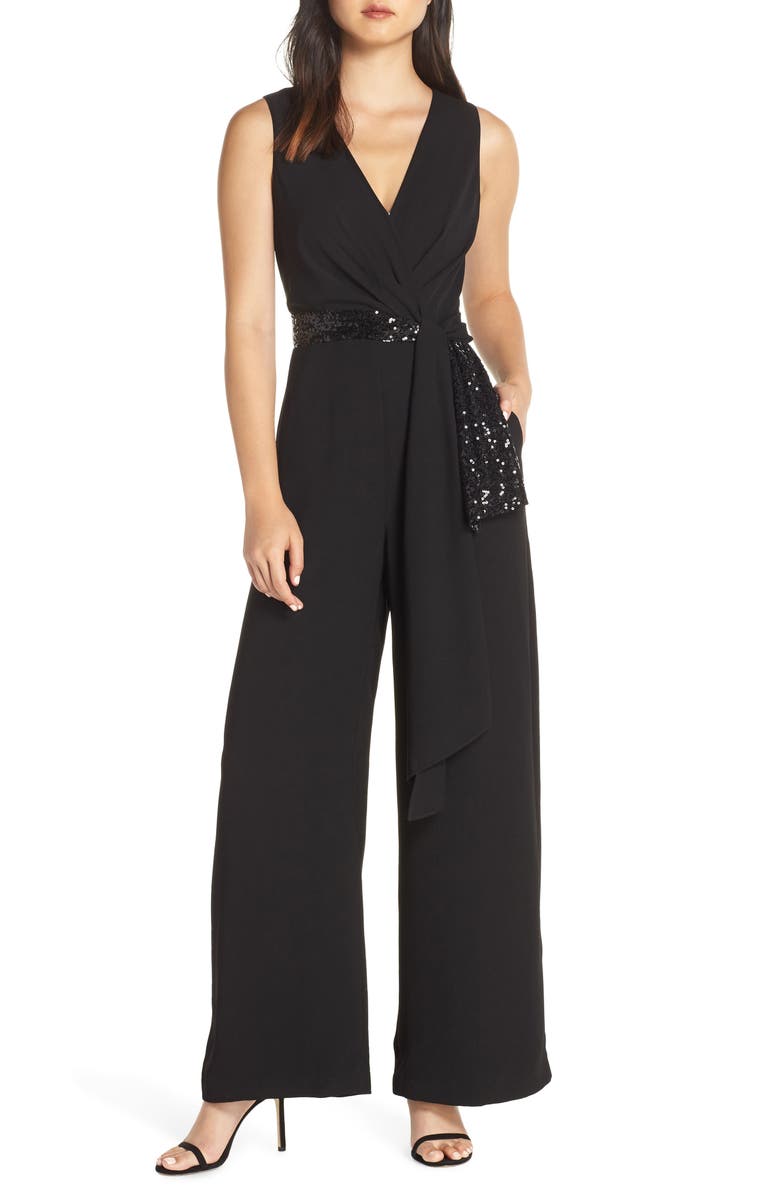 I like this Sequin Wrap detail Jumpsuit by Eliza J. Also from Nordstrom.  The sequin detail gives it just a little bit of glitz for holiday.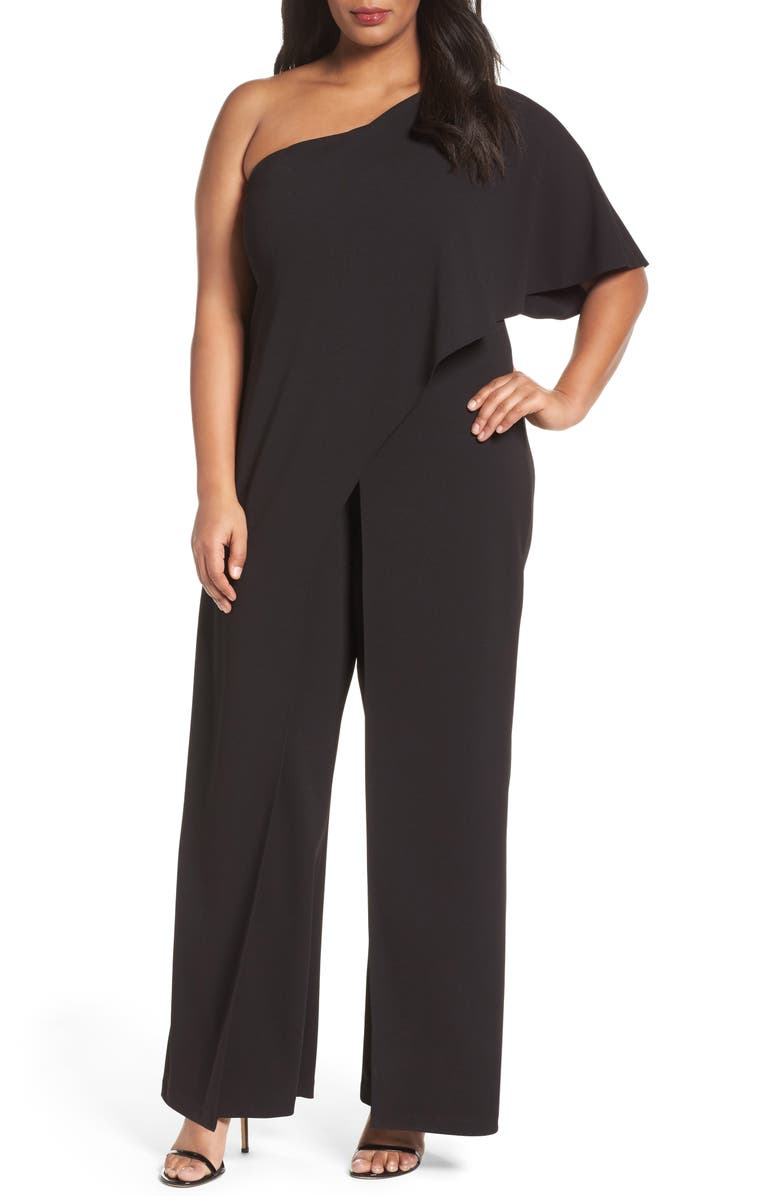 Or do one you can wear again to another occasion like this One Shoulder jumpsuit from Adrianna Papell (Nordstrom).  This you can wear over and over again.  A jumpsuit says dressy but has a great playful side to it.
If you want to just have one great dress, that isn't too dressy but can still be dressy enough for a holiday dinner or evening out how about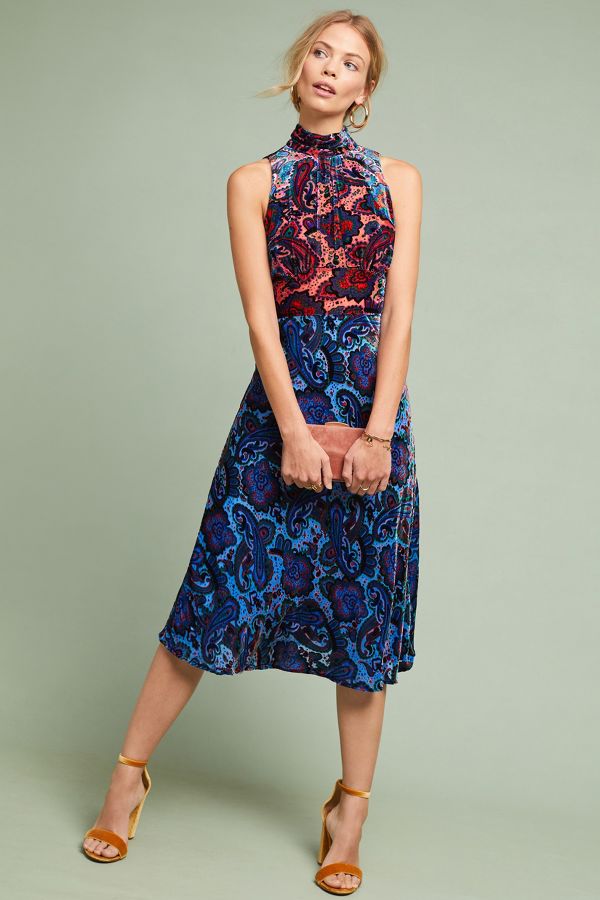 The Rumie Velvet dress from Anthropologie, the colors are bright and fun, gold hoops and gold heels are all you need to make this dress come alive!
And for those who like to dress down but still want one piece to make their dinner party special or cocktails more fun, try a fun and flirty top.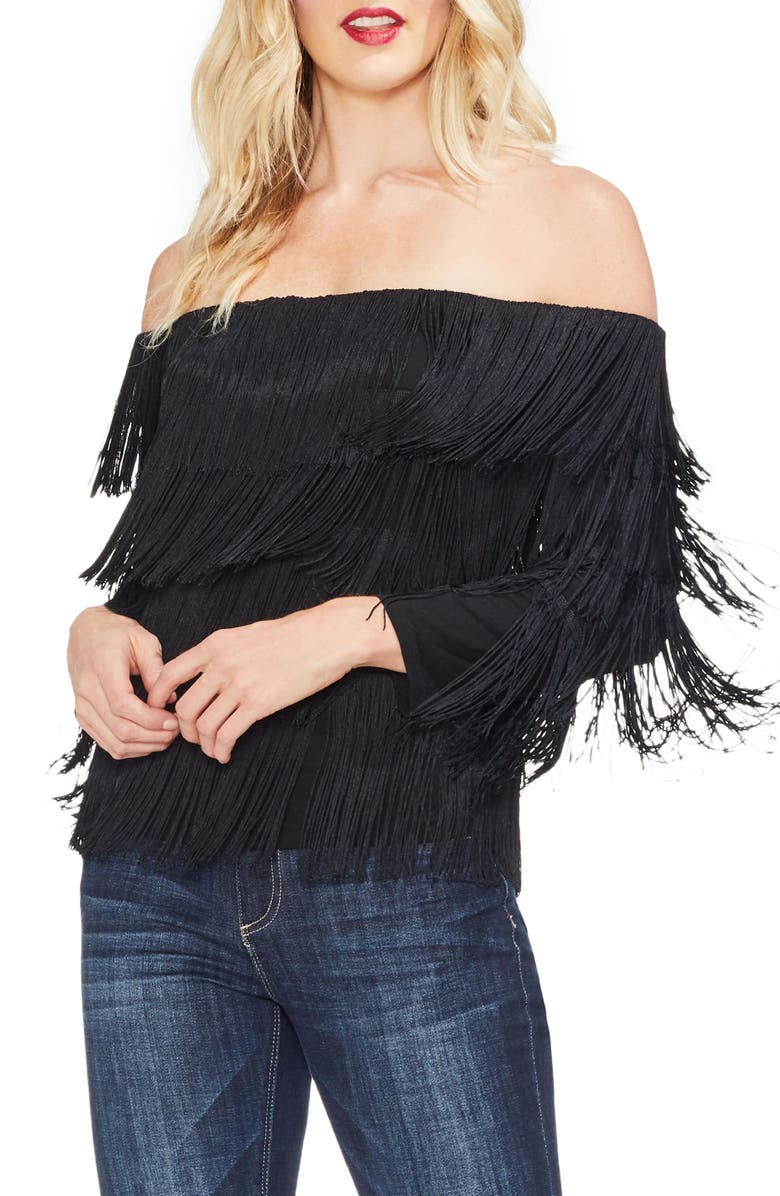 This Vince Camuto Tiered Fringe top caught my eye right away, it also comes in Pearl Ivory and is a great dressy piece to dress up denim or casual pants.  Or go for a Metallic shade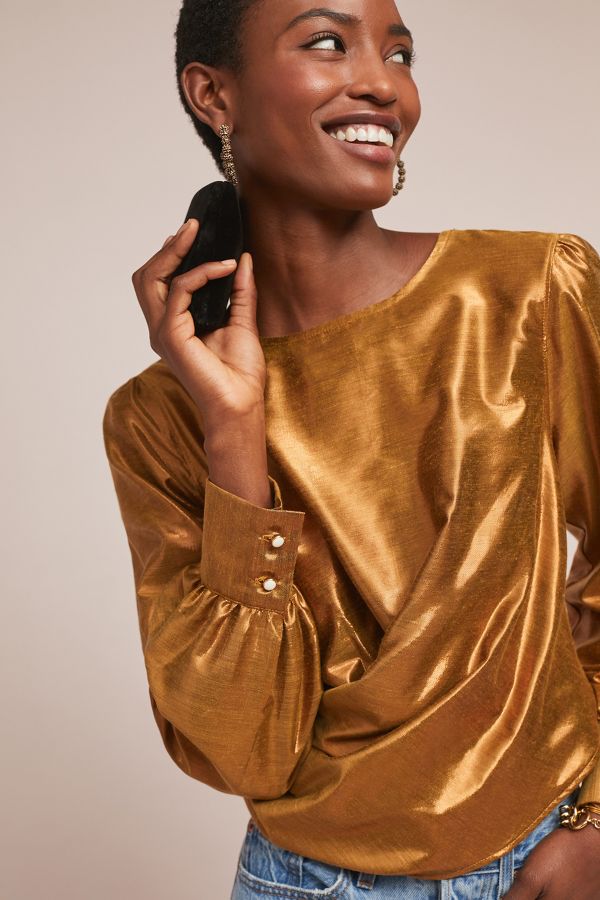 The Elisa Metallic Top from Anthro is exactly the kind of top you can pull on with jeans and heels to go out for a holiday casual dinner.
One piece of sparkle or fun can take you a long way.
Holiday Dressing in Your 50's:
50 really is the new 30 in a lot of ways.  But when it comes to holiday dressing you want to take it down one notch from when you were younger.  So instead of wearing a velvet romper, switch to a velvet jumpsuit.  Instead of a chain link dress, wear a top with a chain link print.  That kind of thing.
If you need a gown for that important work holiday party then by all means wear one.
Choose a gown that hints at a little skin without actually showing a lot.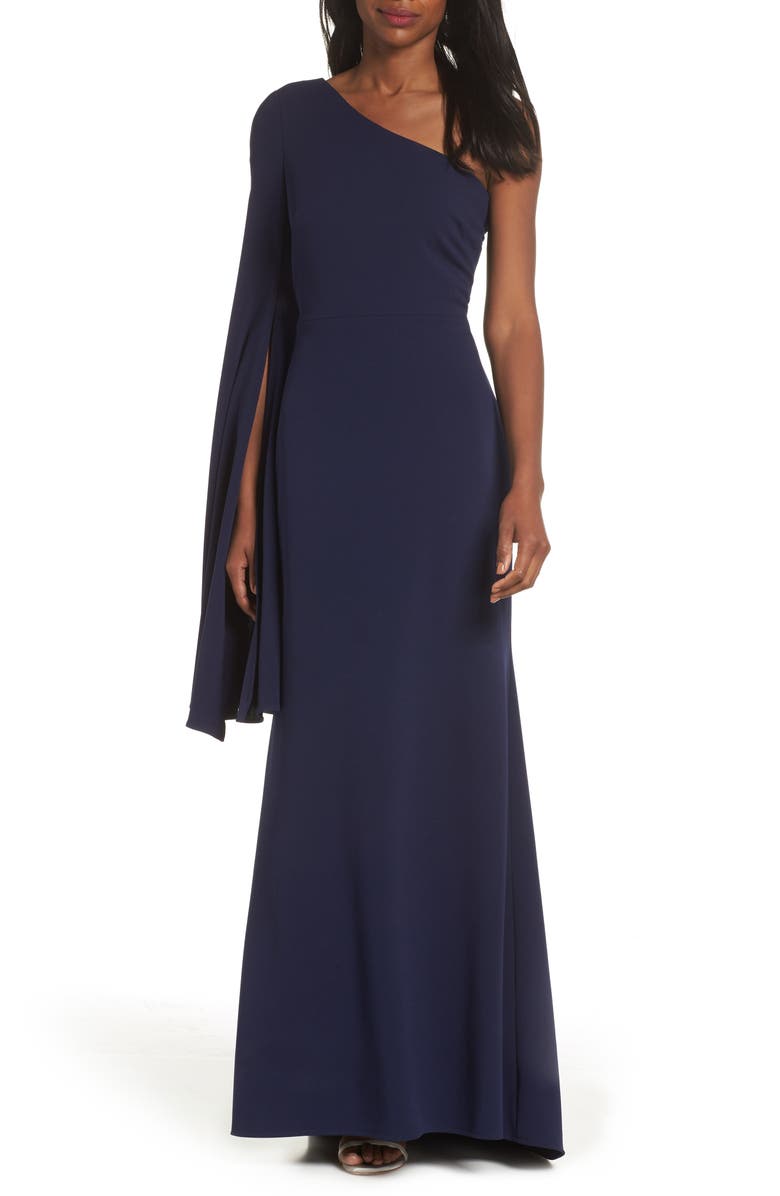 I think this Vince Camuto One Shoulder Gown really fits the bill.  It comes in this beautiful navy purple or a great orangey red.  Both will make you stand out and look fabulous.  Nothing around your neck but do wear dangly earrings and something on your arm.  Heels and you are set!
You can also wear a jumpsuit.
Whitehouse Blackmarket has you covered in this Lace Inset-Bodice Black Wide leg Jumpsuit and it also comes in Ecru for a lighter look.
If you need to go to a party but don't need to be black tie dressed up, there is so much in dresses everywhere you look.  Try something feminine and unexpected.  I love this Mock-Neck Lace sheath Dress by Shelli Segal at WHBM
It's gorgeous with the mixture of pink lace over black and you can rock your holiday party and pull it out again in the Spring for another occasion.  Black Suede or patent heels and you are set.
Now if you just need one piece to wear with your existing wardrobe just to give it a bit of something extra I have a couple of perfect things.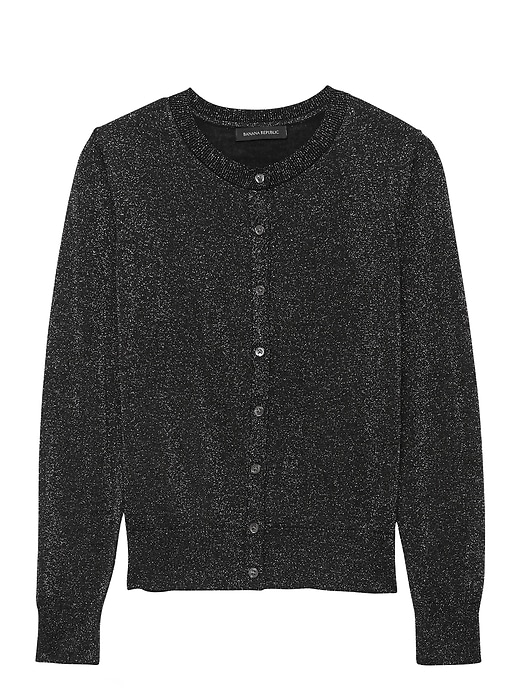 The first is this fabulous Merino Wool Washable Metallic Cardigan from Banana Republic.  You can wear this with everything!  The second is this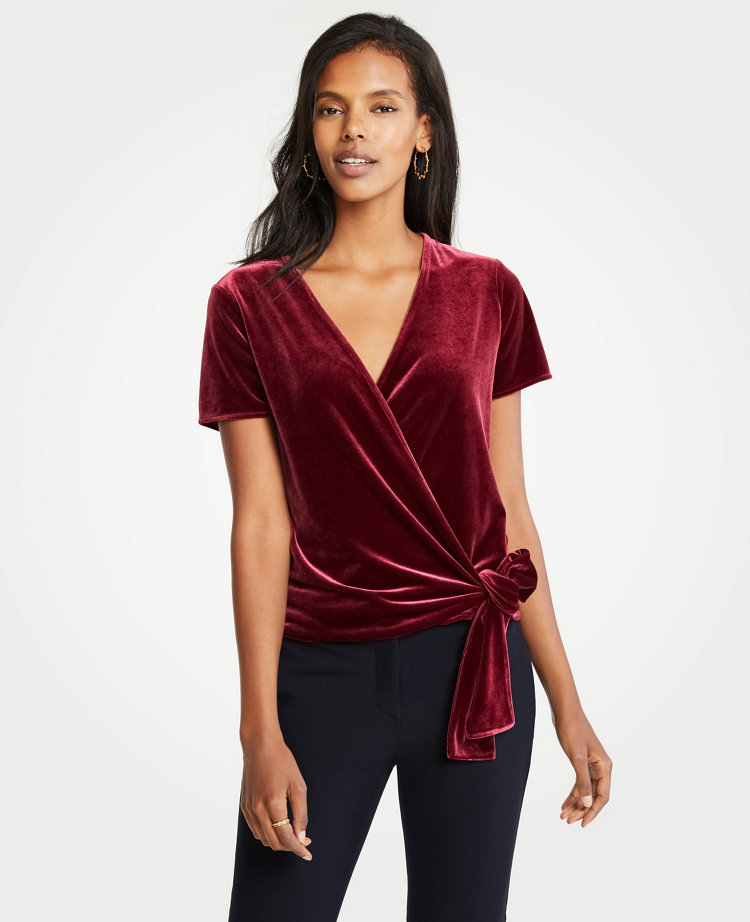 Wrap Velvet Top from Ann Taylor, it comes in black and Scarlett Lily (shown) and would be fabulous to accentuate a waistline if you need that.  The V neck also draws the eye down to make you look taller! And finally, a fringe top for your 50's.
Vince Camuto has this Tiered fringe top with the fringe at the bottom for great movement while your tops and shoulders stay still.  Try this gorgeous Rose Buff color or it also comes in White, Black and Red.
3 great top ideas to wear with everything in your closet!
Holiday Dressing in your 60's
In your 60's confidence is the key in pulling off your holiday look.  If you believe it looks good on you then it does. Don't follow trends if they don't flatter you, take what works and add a few extras to make them special for holiday.
If you have a black tie holiday event or gala try to dress as elegantly as possible.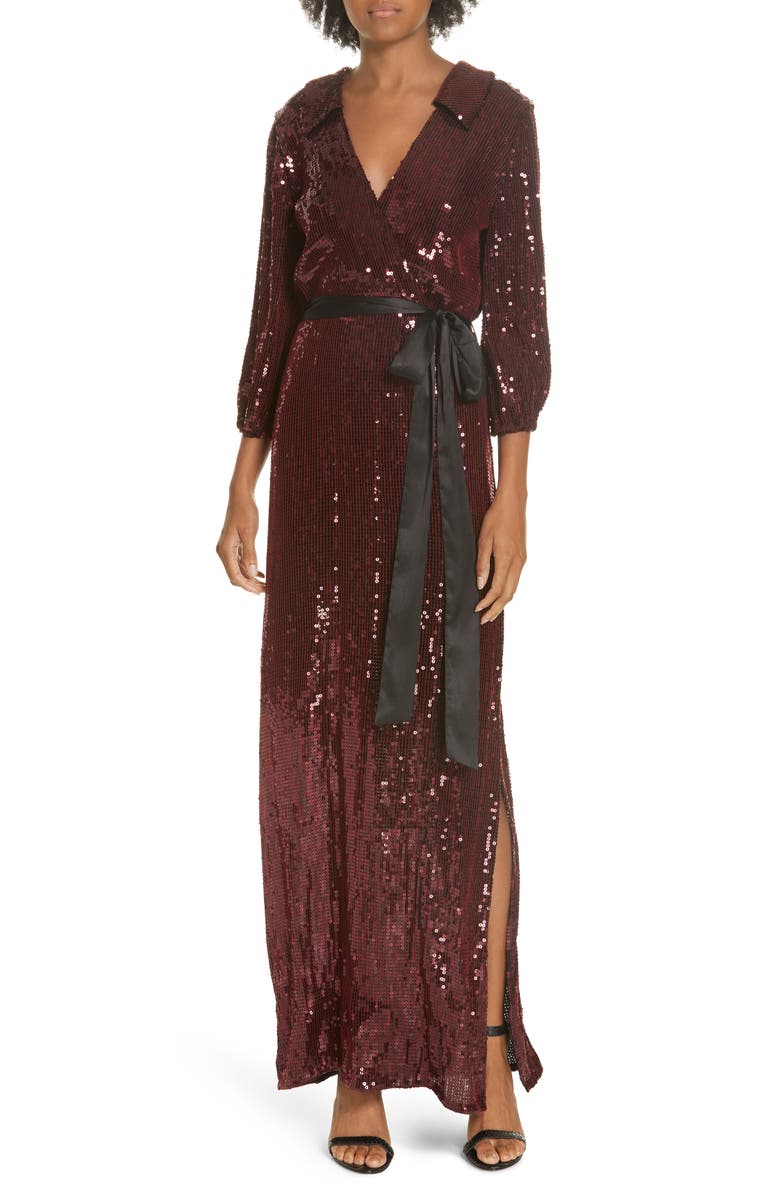 This Alice+Olivia Bayley Sequin Maxi Shirtdress is as elegant and trendy as you should be.  The beauty of this dress is that it is sequined and yet understated. I could see this dress with beautiful antique jewellery and gorgeous heels.  It also will show just a tiny bit of leg, hey you are in your 60's you're not dead!
If a long dress isn't what you want but you still want to turn heads try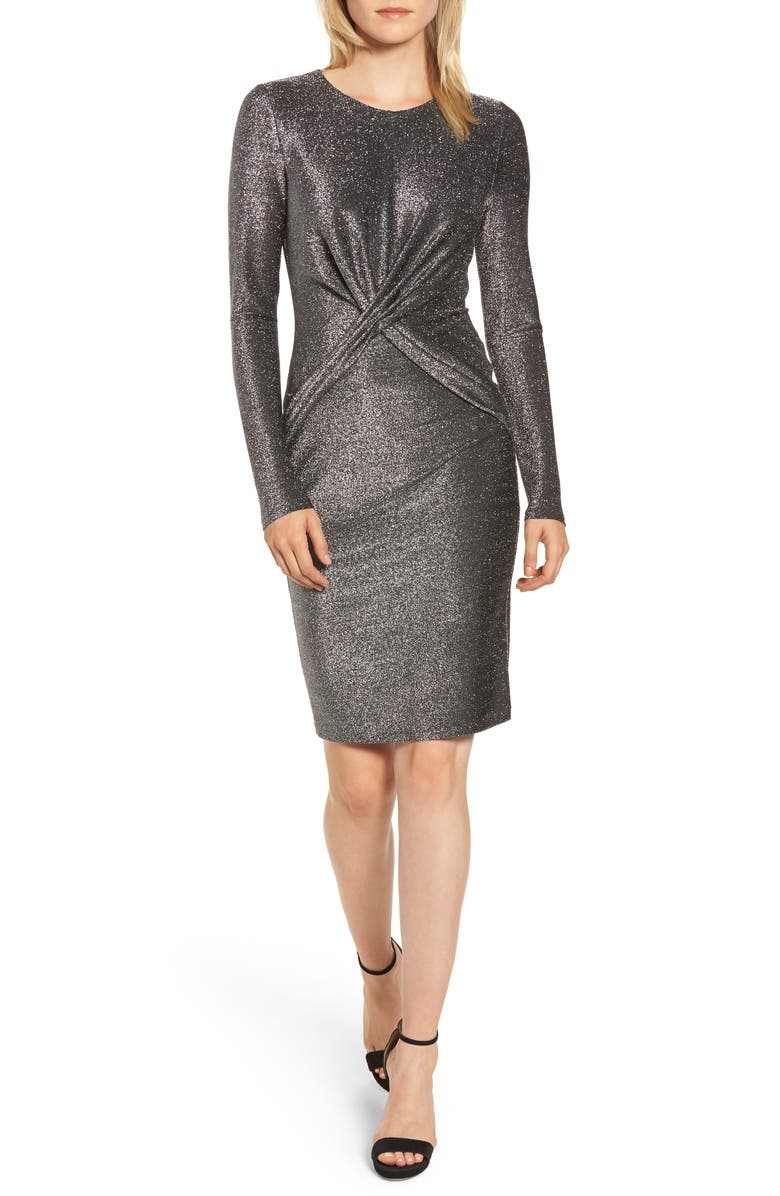 Michael Kors twisted Shift dress.  Yes, it's body conscious but that is why they make Spanx.  It will pull everything in to make your waist look tiny, I know it looks like it is above the knee but it won't be.  It's 37.7″ or 95.25 cm long, so unless you are 5'10' it won't be above your knee.
Instead of a jumpsuit, try a pant and top you can make look like a jumpsuit. Monochromatic looks will be your friend.  Or do a glitzy pant and top. These Metallic Jacquard slim ankle pants
at WHBM will look fantastic.
Pair them with a draped velvet tunic for a party or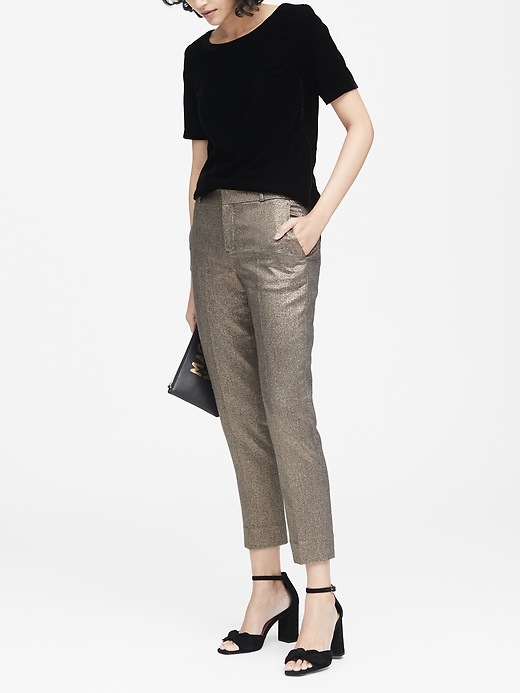 do the Avery Metallic ankle pant from BR in Gold, silver and Black!  Top this pant with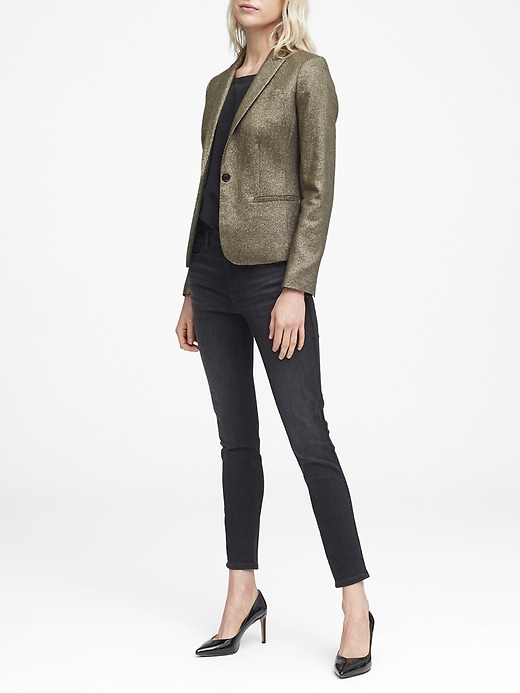 the matching Classic Metallic Blazer in the same 3 colors.  Wear the metallic head to toe for a party or event and then pull the two pieces apart as shown to wear them again to something else! And remember check online with BR because they almost always have a sale on.
And for that one great blouse to dress up what you have in your wardrobe try something that won't even be in stores until Nov 27,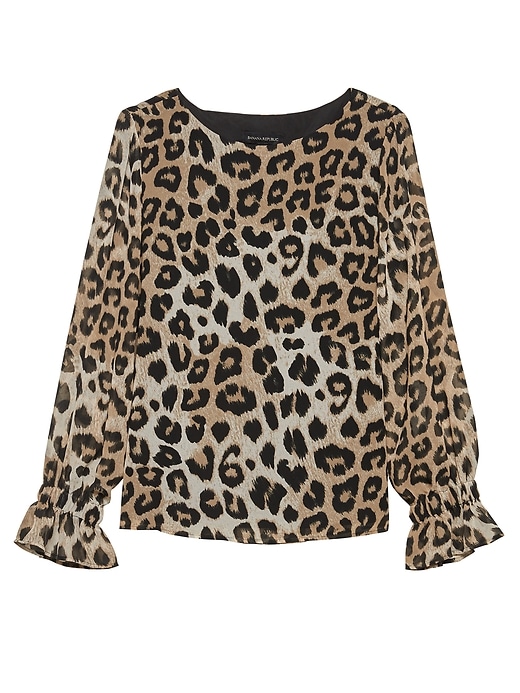 BR's Leopard Print Poet Sleeve Top.  I love this print to be your one unexpected piece for an evening out with jeans or black pants.  BR has this same top 5 solid satin colors if you already have enough leopard print or it's not for you.
Remember elegance is the key to your look and so is confidence, wear these looks with glowing jewellery and heels you can walk in and you will ooze confidence!
Holiday Dressing in your 70's and Older:
There is no age limit on great style.  I know plenty of women in their 70's and 80's who can give everyone a run for their money when it comes to great style.  Their key is that they always wear what looks great on them and they don't worry about what everyone else is wearing.
Most women this age can wear what she wore in her 60's but there are a few perks to being able to afford special things as well.
If you need a gown then look no further than Nordstrom's designer shop.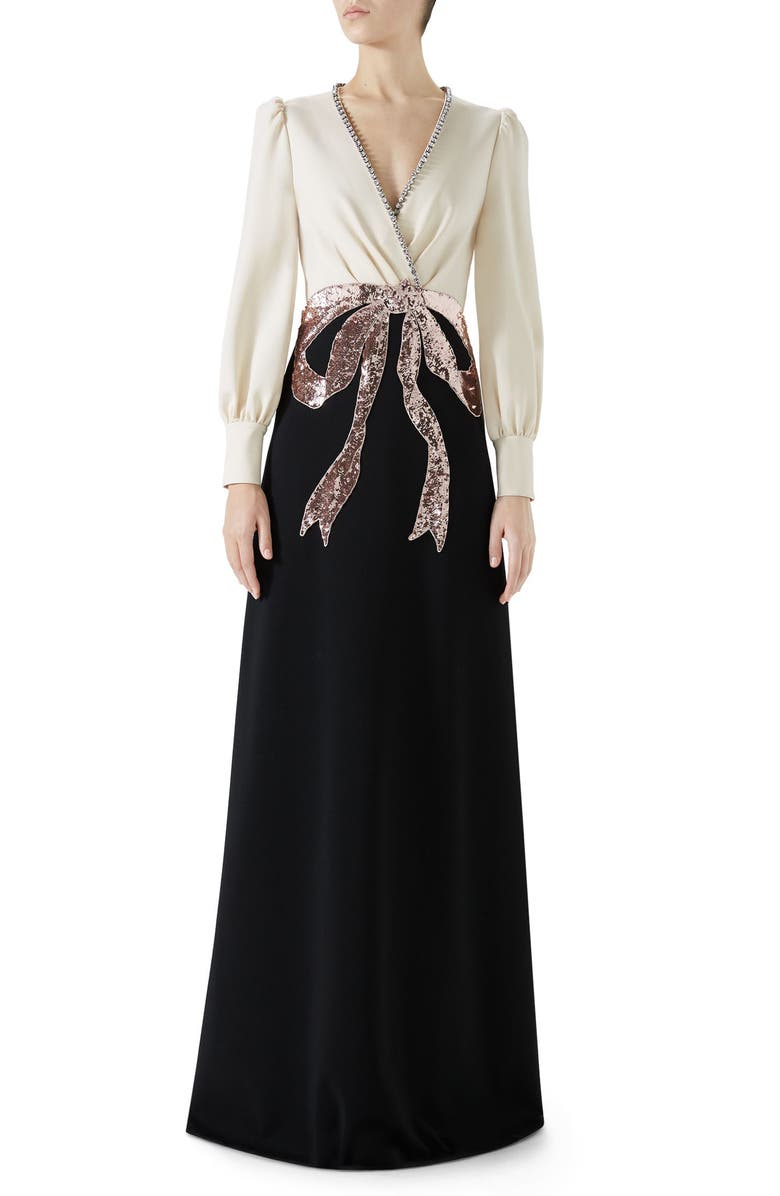 This Gucci Trompe L'Oeil Bow Stretch Jersey Gown will take you to the dressiest Gala and you will look stunning.  If you want a bit more subtlety to your dress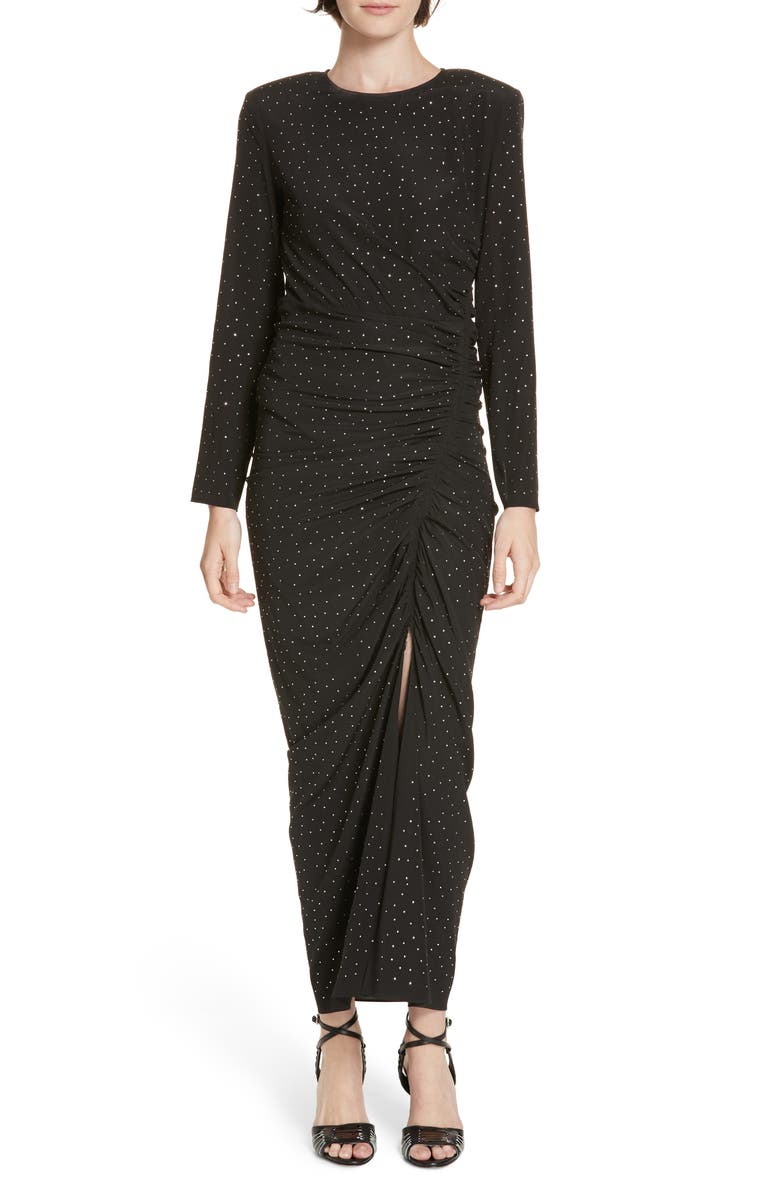 then try Veronica Beard's Amara Rhinestone Dot Stretch Silk dress, it has the ruching on the side to hide your tummy and a not so high slit so it's easy to walk.
Taking it down a notch doesn't mean you have to give up glitz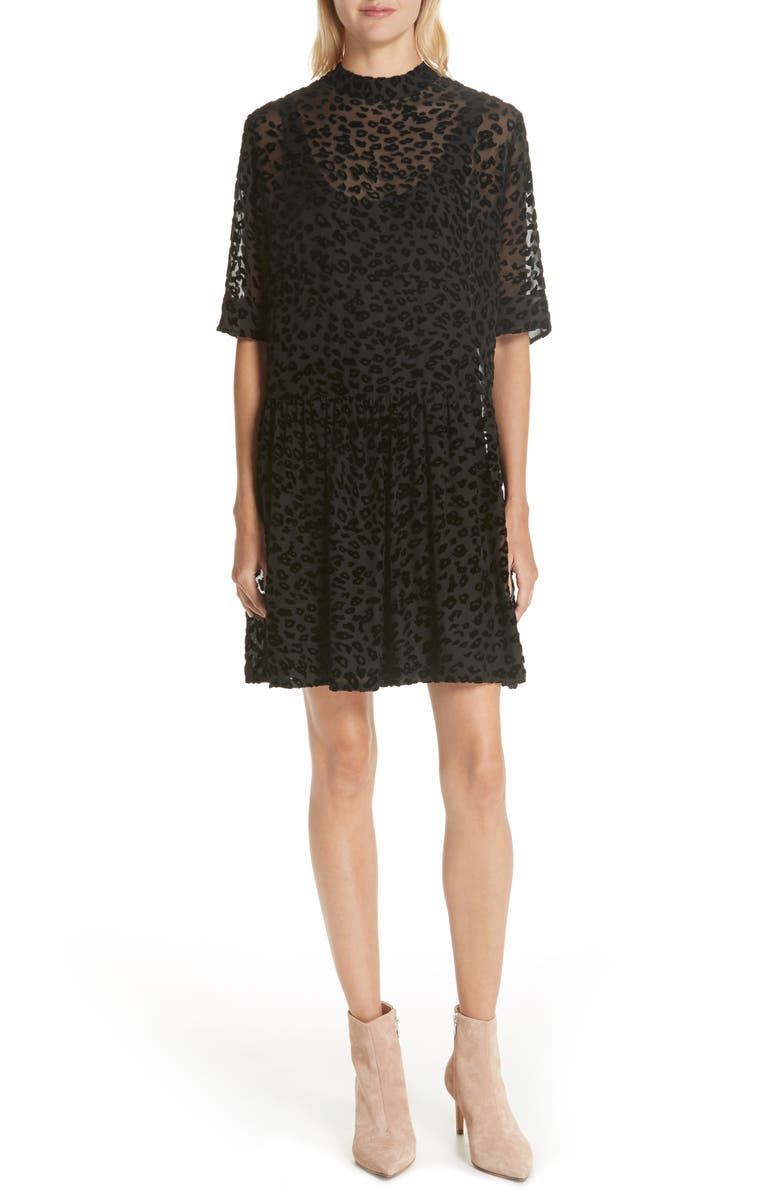 Rag & Bone Gia Devore Leopard spot dress is great. Just wear with black hose and heels, ditch the light booties.
Monochromatic looks are also your friend.  Maybe try something like this look from Ann Taylor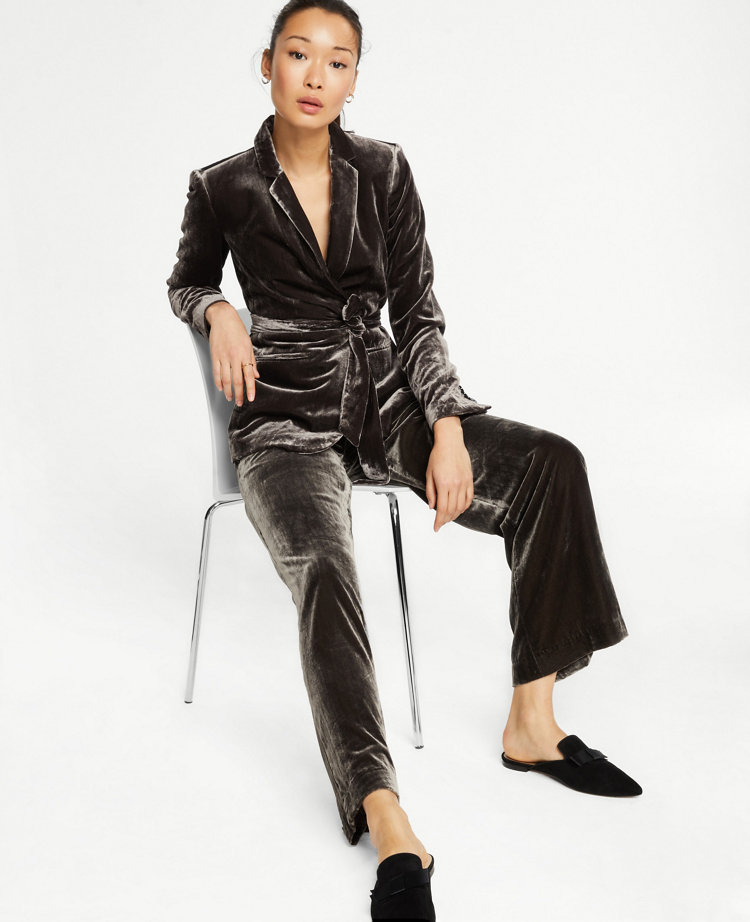 Their Velvet Belted Blazer in Dark meteorite with their Velvet Smoking pants in the same color.  Wear it with a velvet or suede flat and you are party ready!
Ann Taylor also has a gorgeous floral lace blouse
that you can wear with your own pants or skirt or do another head to toe look and pair this top with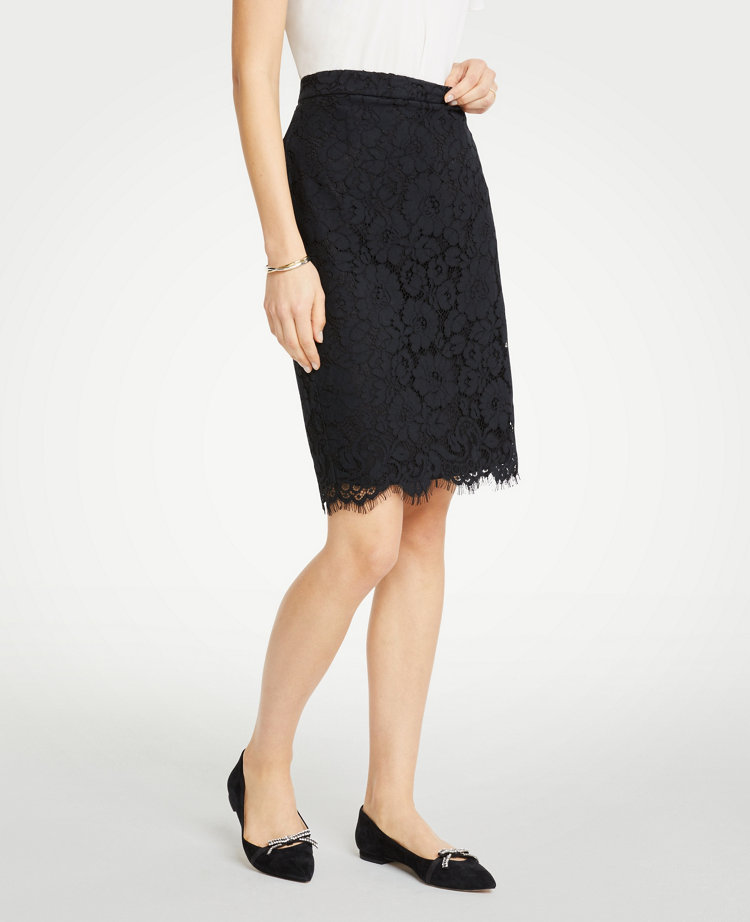 An Taylor's lace pencil skirt.  You can get miles of wear from each of these items separately and they are perfect together! Another great separate piece you can get miles of wear from is this Jeweled Neck Ann Cardigan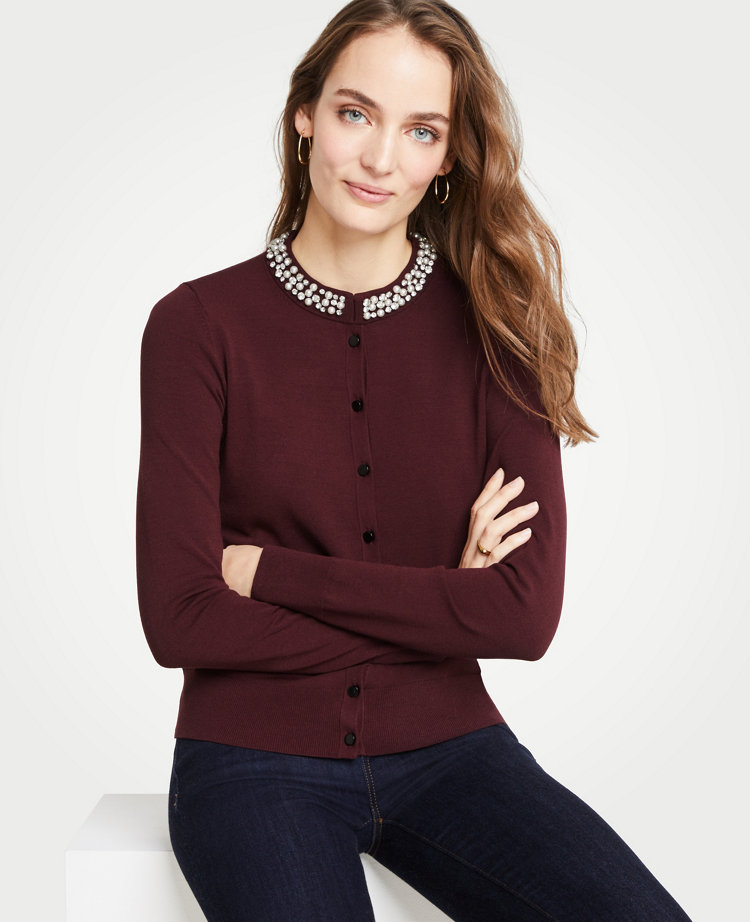 it will dress up pants, skirts and jeans.
Head to toe looks are great as you get older, they make you look taller and slimmer.  You can almost take any black pant and black top or any other color where the two pieces match.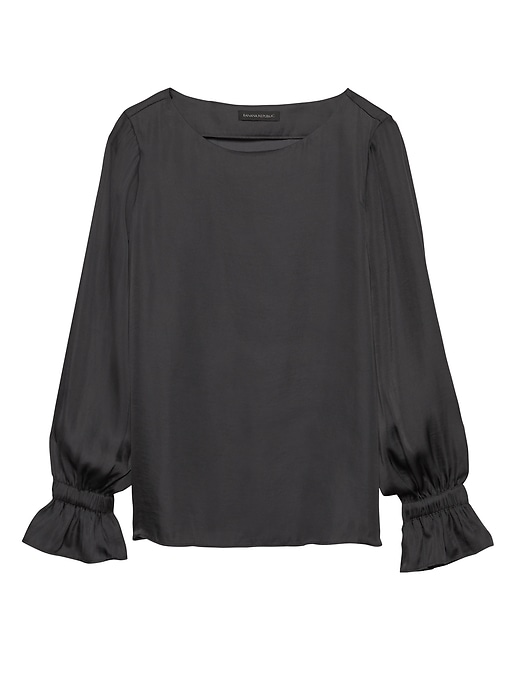 Take BR's Poet sleeve blouse in black and wear it with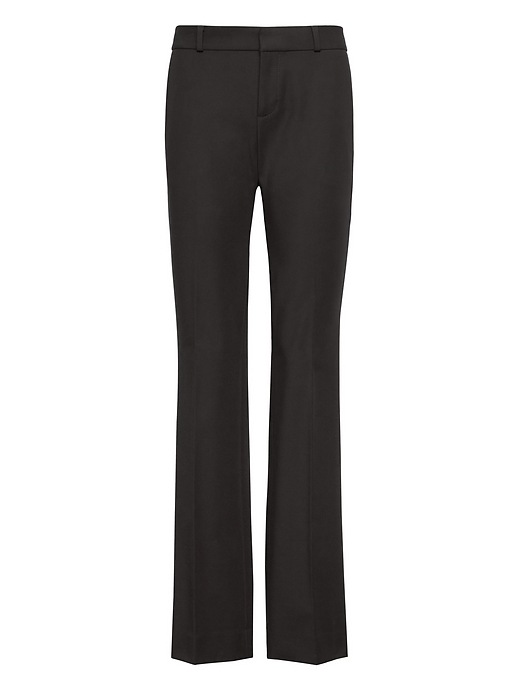 their Black Logan Trousers.  All you need to add is dressy heels to dress it up or booties to dress it down.  And you can do this with lots of tops and bottoms.
I hope that gave you a good idea of what to wear in the month a head when you are full of get togethers and office parties.  There will be 2 more blogs and then I will break for the holidays.  My last blog for 2018 will go up Dec 12.  I am also taking appointments starting in January and February of 2019, so email me at Suethefashionista@gmail.com to book one.  Book early so you're not disappointed!
Until next time..