I don't impulse buy shoes and boots, and rarely is there an inexpensive pair of shoes in my closet.  Shoes and boots to me are investment pieces, I buy good quality because they last and look good for a long time.  So I am not one of those women who buy a ton of shoes every season.  I also do a lot of research before I spend the big bucks on a pair, and when I don't and impulse buy, I always regret the purchase.  So now that you know that about my personal shoe style let's get into what is new for Fall 2018.  I will add one more thing: if you already love the boots and shoes you have in your closet, don't feel pressured to buy something new every season, if you stick with fairly classic styles of boots and shoes you will always look fashionable.
 Slouchy Boots:
I think one of the most important trends in fall boots that's new and not a rehash of what has come before is the slouchy boot.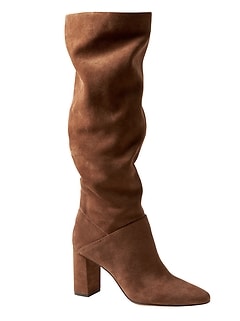 Banana Republic has been showing these, their Tall Suede Slouchy boots with almost every dress online.  But you can wear the slouchy so much more, it is great with an oversized sweater and skinny jeans too!  If you are going to buy a tall boot this season, look for one with a slouchy feel. You can also do this look in a bootie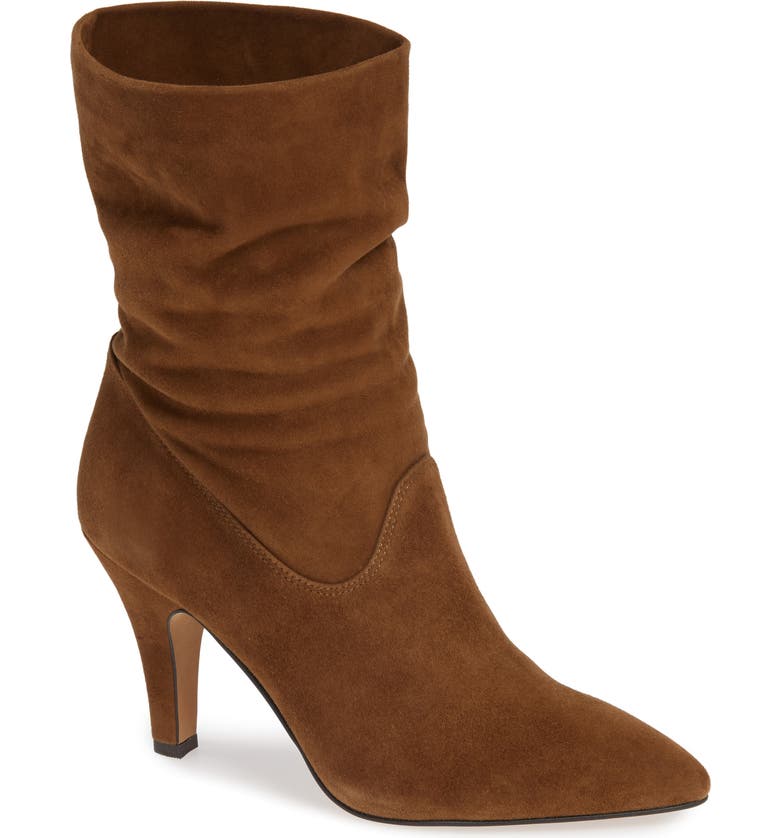 Vince Camuto's Bristol Boot is a bootie style with a bit of the slouchy feel.  You can find this boot at Nordstrom.
Western Boots:
Another style of boot that is very popular for fall 2018 is the Western Boot.  Here you can do as much or as little Western as you like.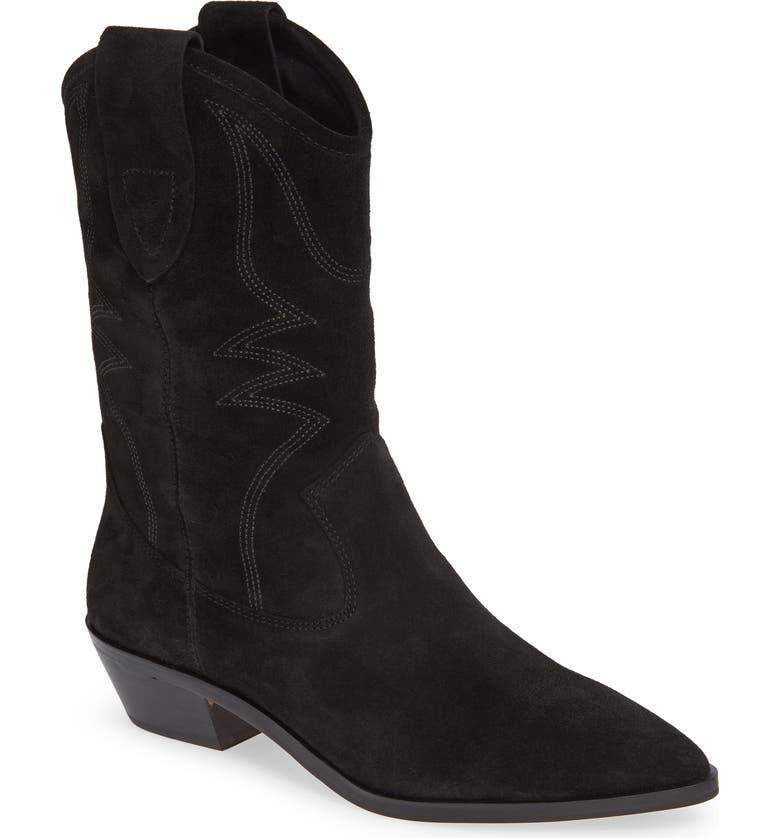 This is the mid calf Kaiegan Bootie from Rebecca Minkoff at Nordstrom.  It really has the Western style.  Most Western style boots hit between your mid calf and your knee, knee-high boots are not as common. But the Western style can also be a little more moderate, you can do a boot with a Western feel but not one so Western that it will be out of style as soon as the trend is done.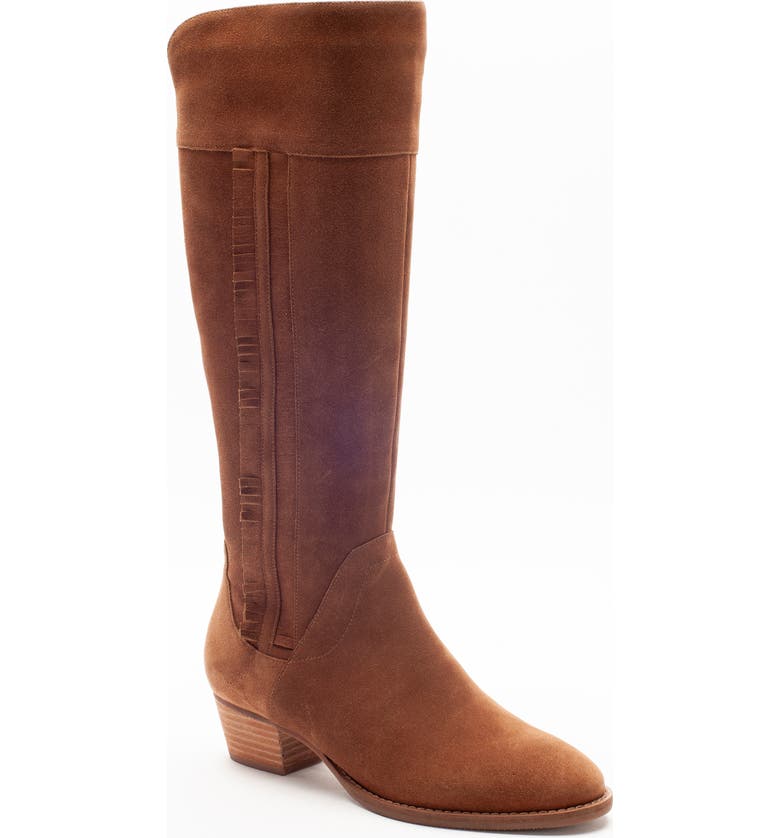 You could try a boot like this one from Blondo (bonus it's waterproof!) called the Nestle Waterproof knee-high Boot.  It gives a gentle nod to the trend without being too much.  Or invest in a pair of gorgeous boots that you will keep for a while and try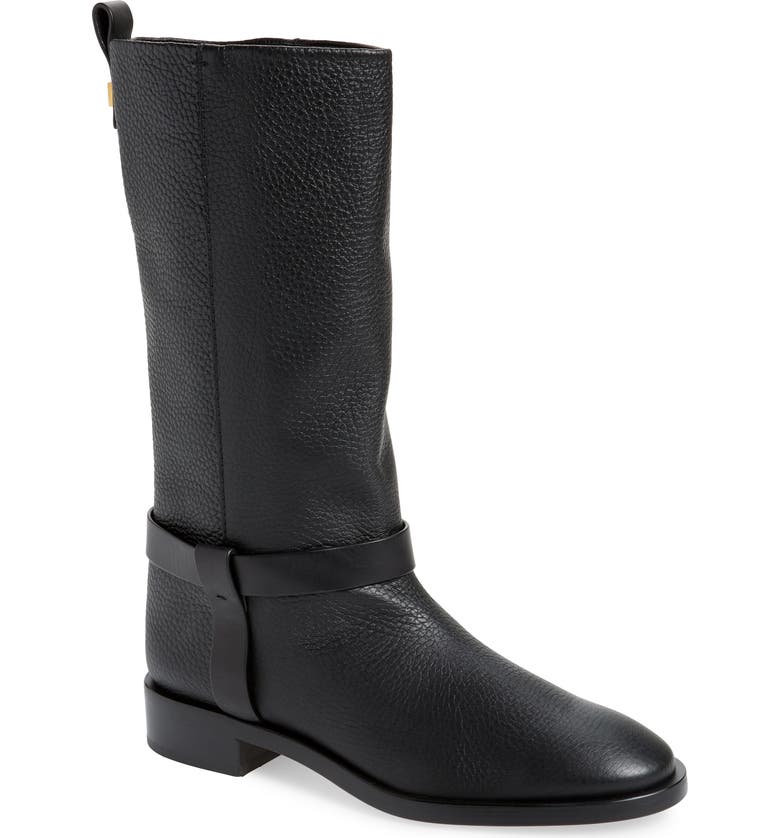 the Stuart Weitzman Casey Harness Boot, it nods to the trend and has pebbled leather.  And if you don't want to buy something new but want to wear the Western trend dig deep into your closet and pull out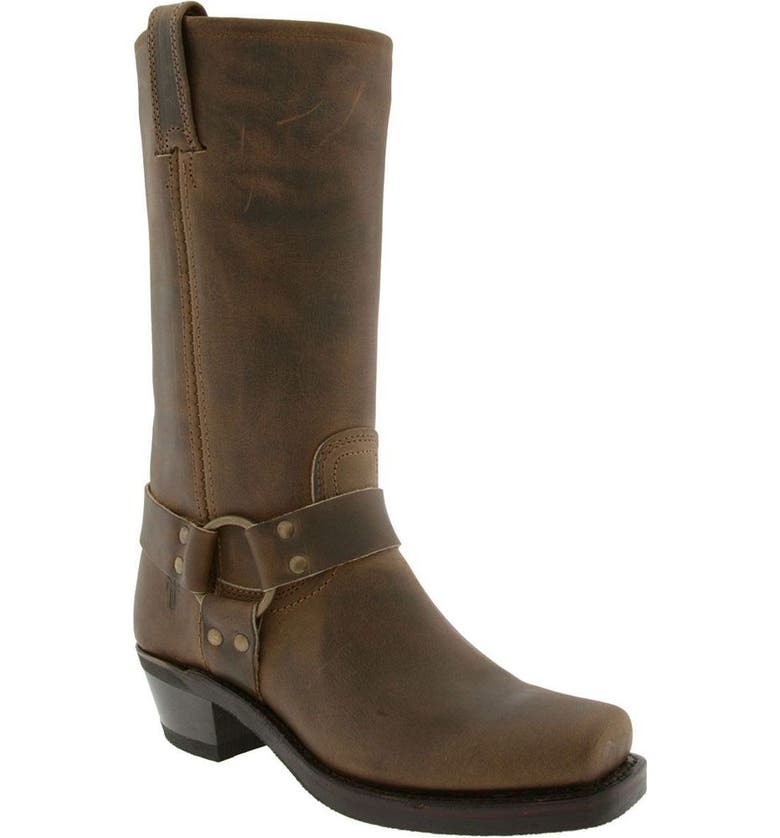 your Frye Harness 12R boots.  We all bought them a while ago and if you kept them, now is the time to wear them again. These can pass for Western boots anytime!
You can do a bootie style as well with a Western feel.  Frye has the same boot in a shorter shaft of try their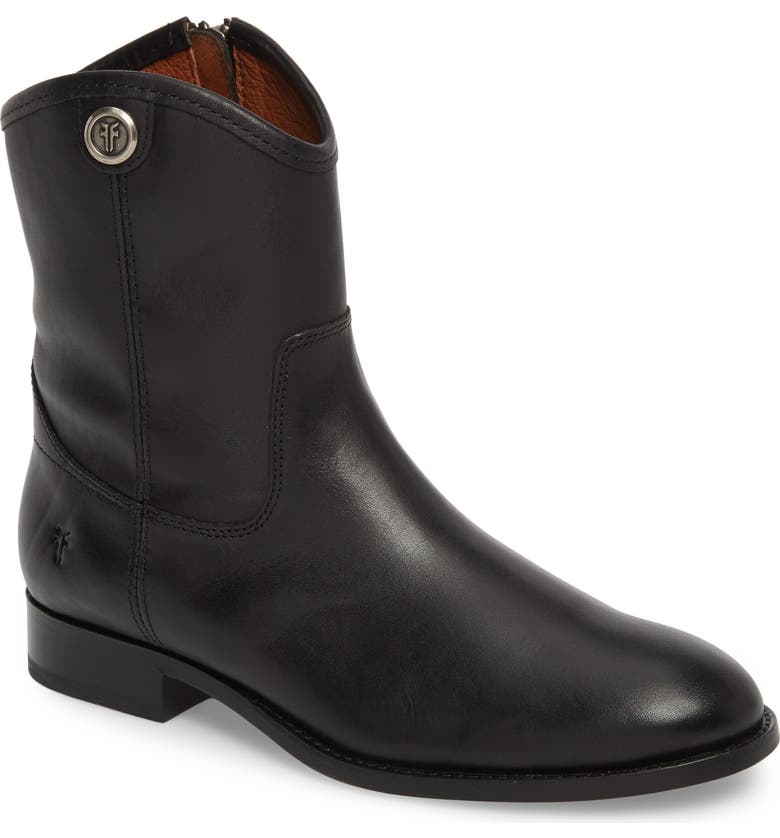 Melissa Short 2 boot for a more dressed up feel than the harness boot. A lot of the bootie style have a block heel to them.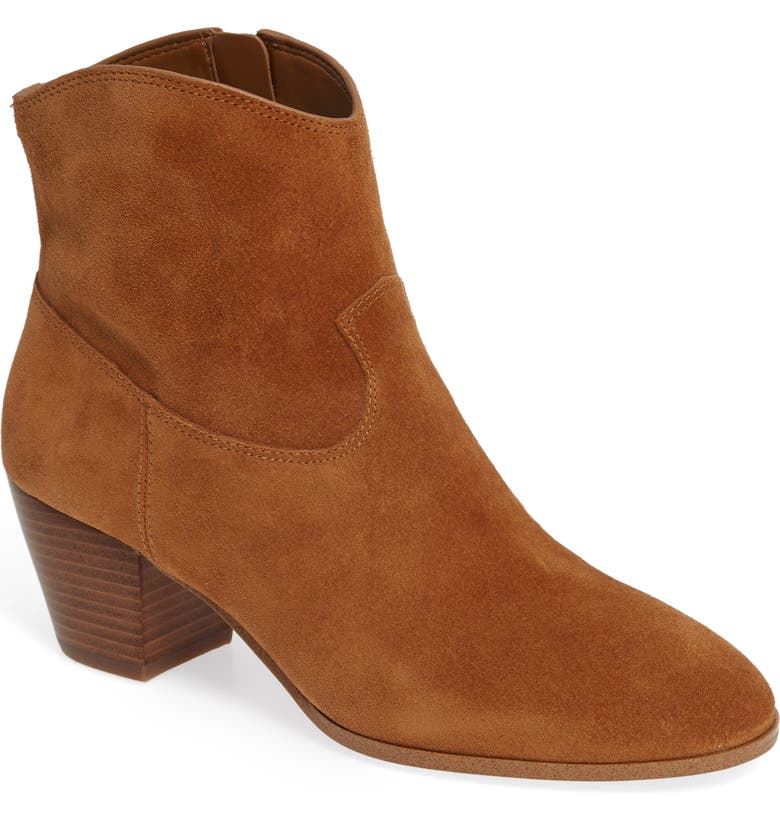 This is the Michael Kors Avery Ankle boot and it gives enough of a Western feel for this season.  Right now it's 40% off at Nordstrom.com.
Classic Boots:
Classic boots and booties will always stay in style. A great pair of black suede or leather ankle boots and knee-high boots will take you everywhere. If you are sticking with classic styling them try to invest in a pair that you can wear for years.  Two of my favorite brands are Aquaitalia and Stuart Weitzman, they both have great quality and beautiful styling.
For very classic stick with a pair like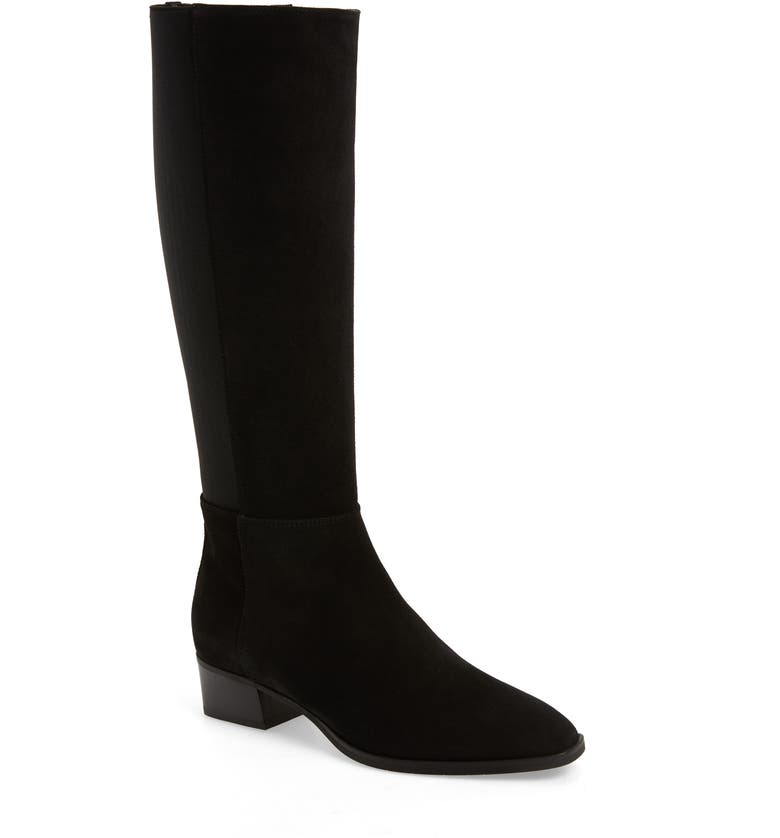 AquaItalia's Finola Weatherproof Stretch back boot.  It's perfect for dresses and skirts and you can tuck skinny pants into it as well because it stretches.  And for a bootie try the AquaItalia Orlina Weatherproof Bootie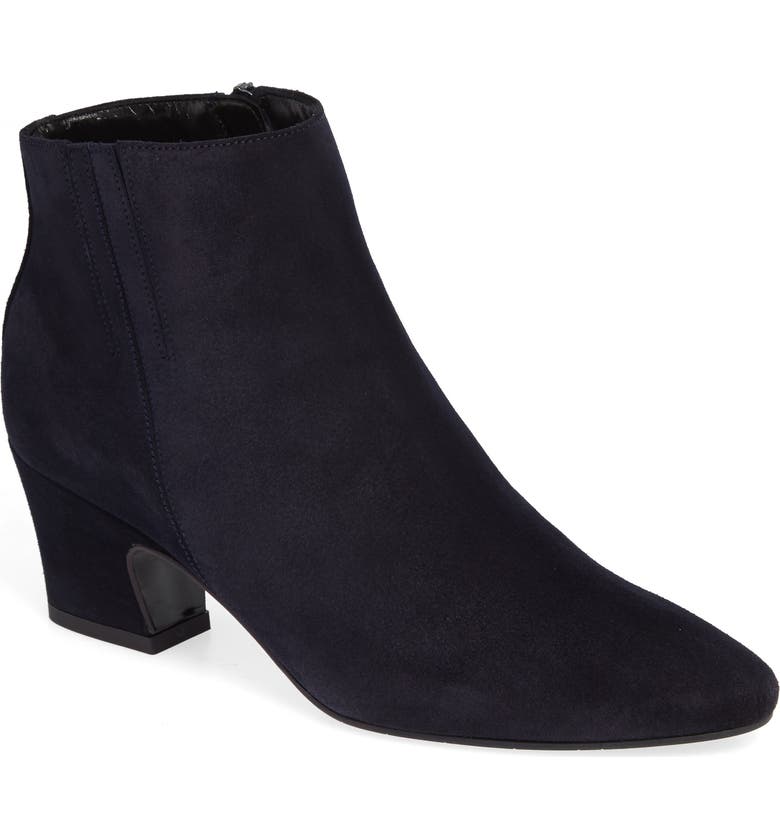 .  This bootie will truly go with everything.  But here is a hint, if you can wait for after US Thanksgiving in about 10 days they may both be on sale.
Some of the other trends in footwear covers all footwear so let's talk about them.
Kitten Heels:
Kitten heels are being shown everywhere this fall.  They are in shoes and boots. And if you have trouble wearing a higher heel all day but love the look then kitten heels are for you! They generally have the same look as heels but are only about an inch or two high.
In a bootie you could do something like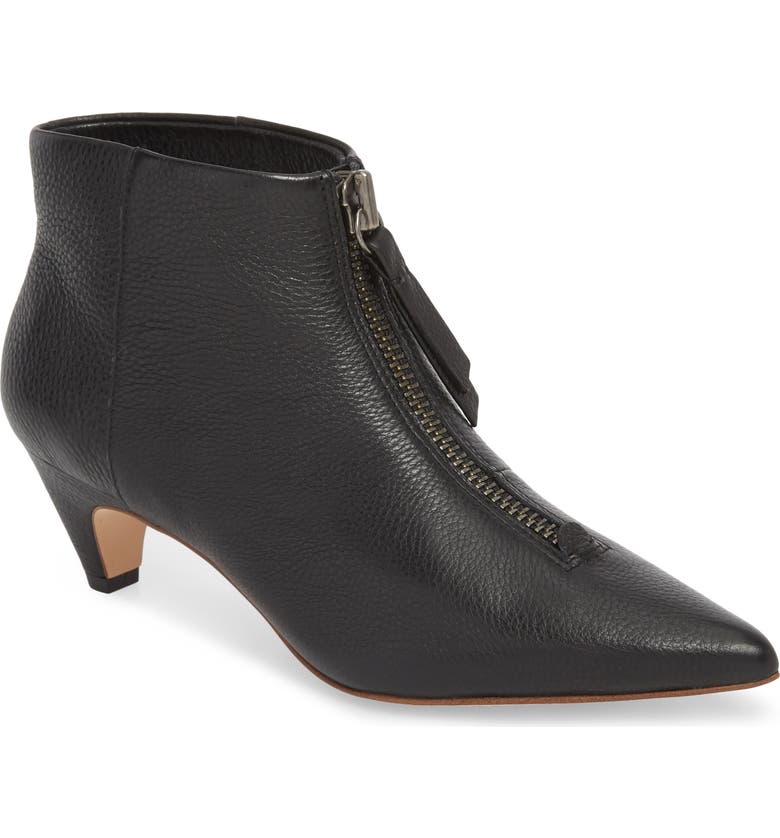 the Nestor Pointy Toe Kitten Heel bootie by Splendid.  It's cute and likely very comfortable.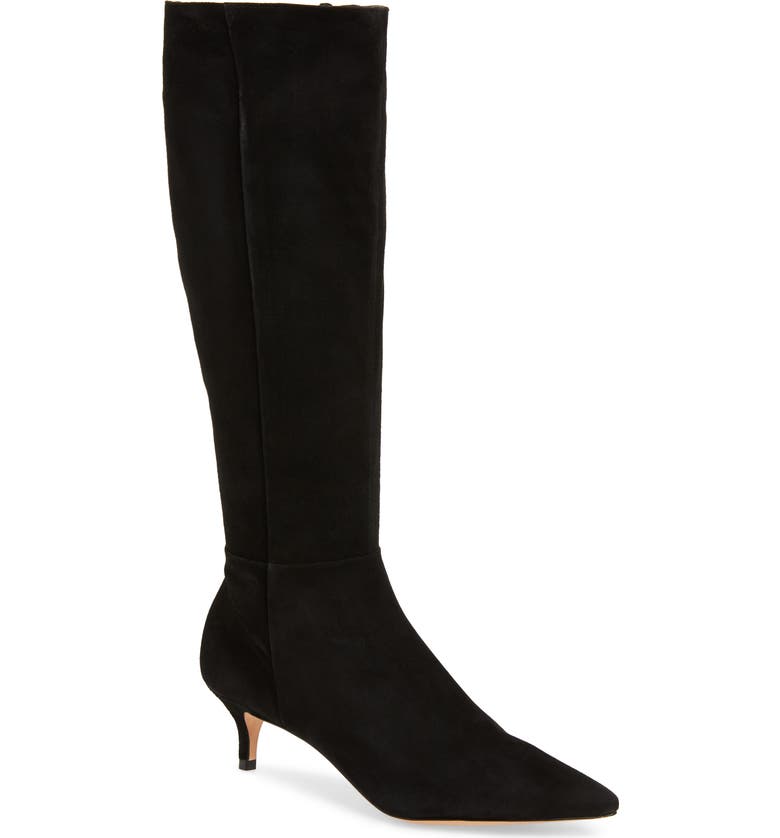 Or try a kitten heel in a knee-high boot like this Schutz Knee High Boot.  The kitten heel makes it dressy enough to take you anywhere!
But there are lots of shoes that feature the kitten heel as well.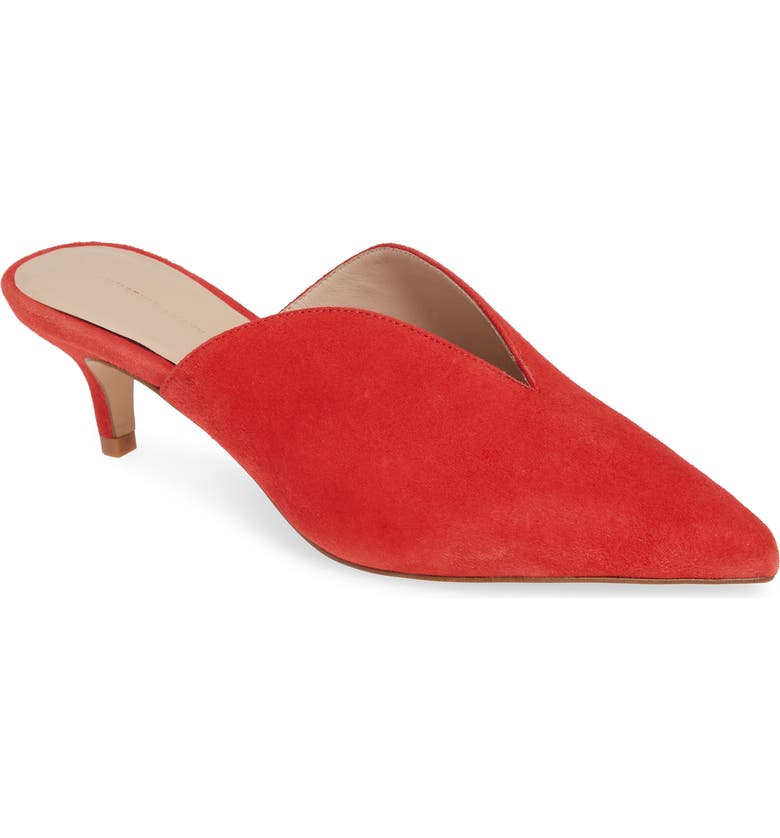 Try a great mule (yes they are still very much in style) from Something Navy.  It comes in black leather and this gorgeous red suede.  Since color is huge this fall, maybe try the red suede pair for a change.  Or do your animal print shoe in a kitten heel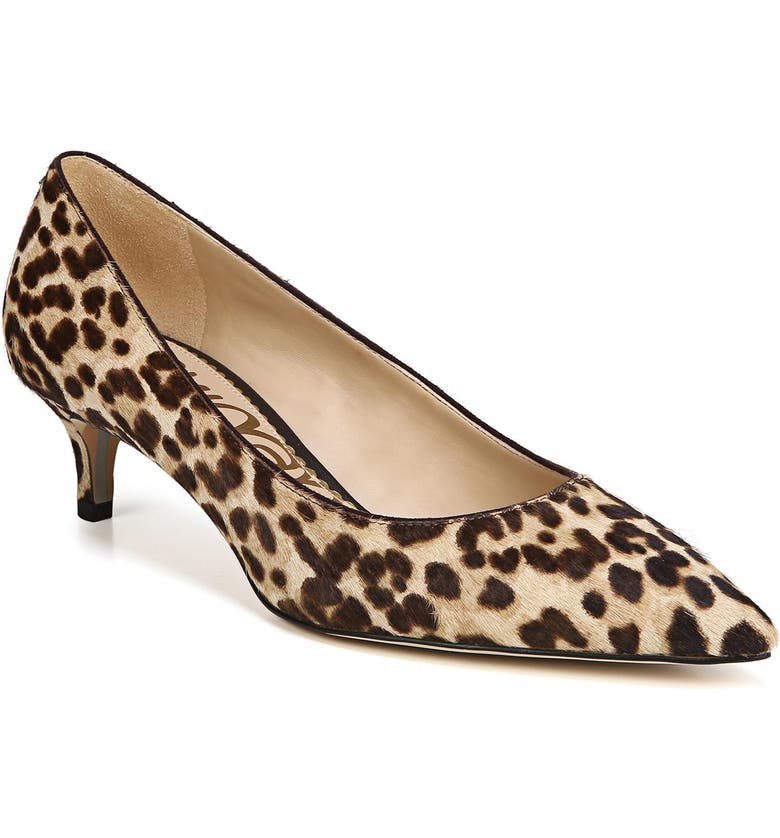 , this is the Dori pump by Sam Edelman and it comes in lots of colors and prints.  Even your evening shoe can be a kitten heel,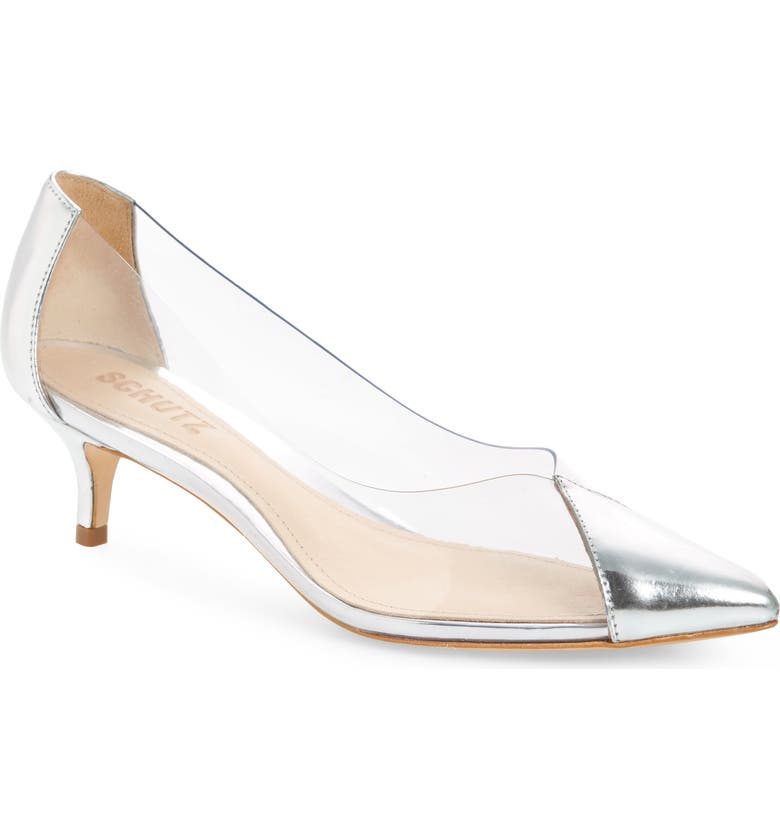 this is the Schutz Cyou Clear Pointy toe pump, it's a great cheeky evening shoe and you can stand or dance for hours in a pair of these!
Block Heels:
Block heels have been around for the last couple of seasons, but what is new in the block heel is the natural heel or embellished heel with a boot or shoe.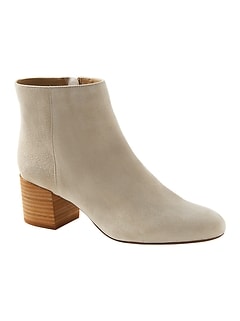 Banana Republic is showing this natural heel with their block heel booties.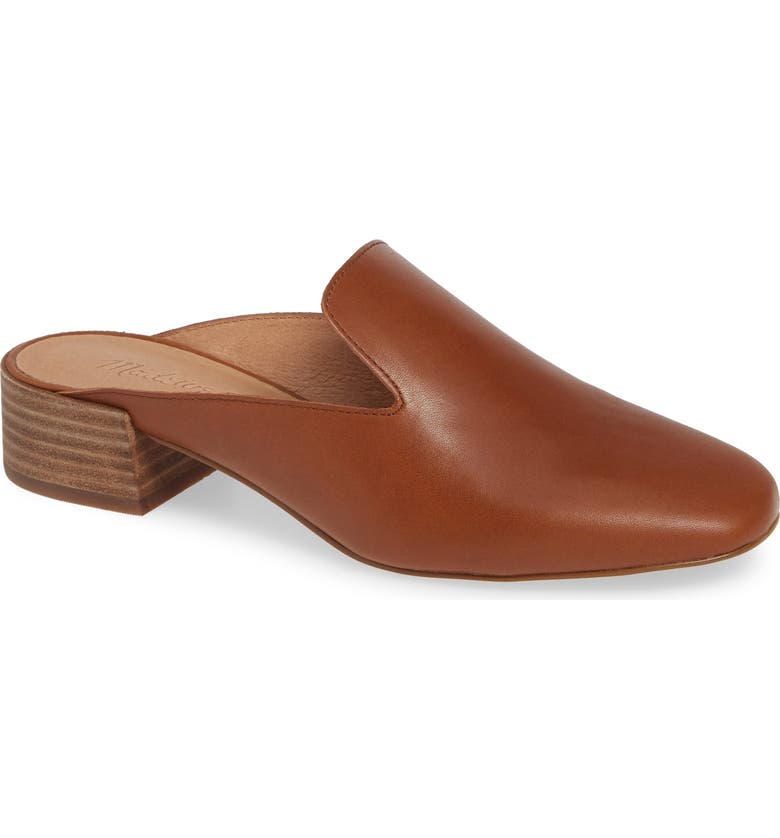 The Madewell Willa Loafer also comes with a natural tone heel.  And the Poncia Pump from Vaneli features a natural heel too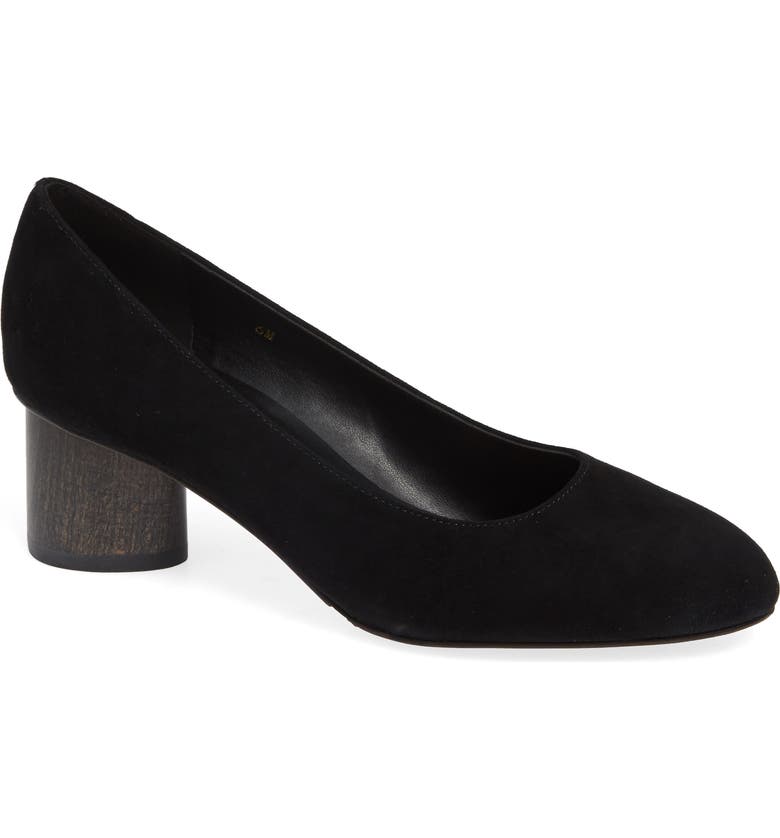 !
For an embellished block heel, you will see that it works for dressier and other occasions.
One of my favorite styles of booties with an embellished heel is the Stuart Weitzman Dark Star Ankle Bootie
it's modern and classic at the same time. I also love their Freja Ankle bootie
.  If you don't think you want this style in a bootie, maybe try it in a pump
I am in love with this Daria Pump!
And of course the Dark Star bootie heel also comes in the Comet pump!
And if you don't want to spend Stuart Weitzman money maybe try something like
these Chie Mihara T-Strap heels from Anthropologie.
You can keep most of your shoes and loafers from last year, they are all still in style.  I tried not to repeat what we have talked about before but just hit on the brand new trends for 2018.  To be truthful I am still wearing a lot of what I bought last year, although all bets are off when Stuart Weitzman goes on sale after Xmas!
The best way to wear your shoes for years is to find a good cobbler who can help you take care of them.  Always spray new shoes with the appropriate leather or suede spray to keep the weather from ruining them and clean them up before you put them away for summer.  A good cobbler can re sole and re heel them so they last for years.
Next week we will look at accessories and layering to finish off our fall blogs.  I would love to hear some blog suggestions from all of you for January and February before we jump into spring fashions.
Until next time…