So many people ask my why I am so crazy about animal print.  And I have to say I am not sure why but when I wear an animal print sweater or top I always feel amazing.  Perhaps it's the colors that work for me or maybe it's because it is sophisticated yet a bit daring.  I am not sure, but I can guarantee you I will be buying a few new pieces this fall.
There is so much more to animal print for Fall 2018 than just our basic leopard print.  While our basic is still so strong, the other colors that are added and the other animal prints like Zebra and snake skin are also right up there.  You really can't get away from it in Fall 2018 so why try.  Embrace it!
The easiest and most basic way to wear animal print is in a sweater or top. J. Crew has the perfect animal print round neck sweater.
Their Tippi Sweater in wool is the one piece I would buy if I only wanted one piece to wear with everything from jeans to skirts. Or choose a cardigan or sweater blazer if a crew neck isn't for you.
This is J. Crew's newest Demylee sweater blazer, it comes in tons of colors but it is outstanding in Leopard print.  In this picture it is worn over the Demylee wool and lycra leopard print sweater dress.  But instead of wearing it head to toe here (unless that's your thing) wear this soft blazer with dresses, pants, jeans and skirts.  A white shirt or black turtleneck would be the perfect foil underneath to offset the print.
But what about what's new in animal print for Fall? Well check out some of these styles I found at Nordstrom.com:
How about a gorgeous red leopard print crew neck blouse by Scotch and Soda?  This is something that will be perfect casual and dressy.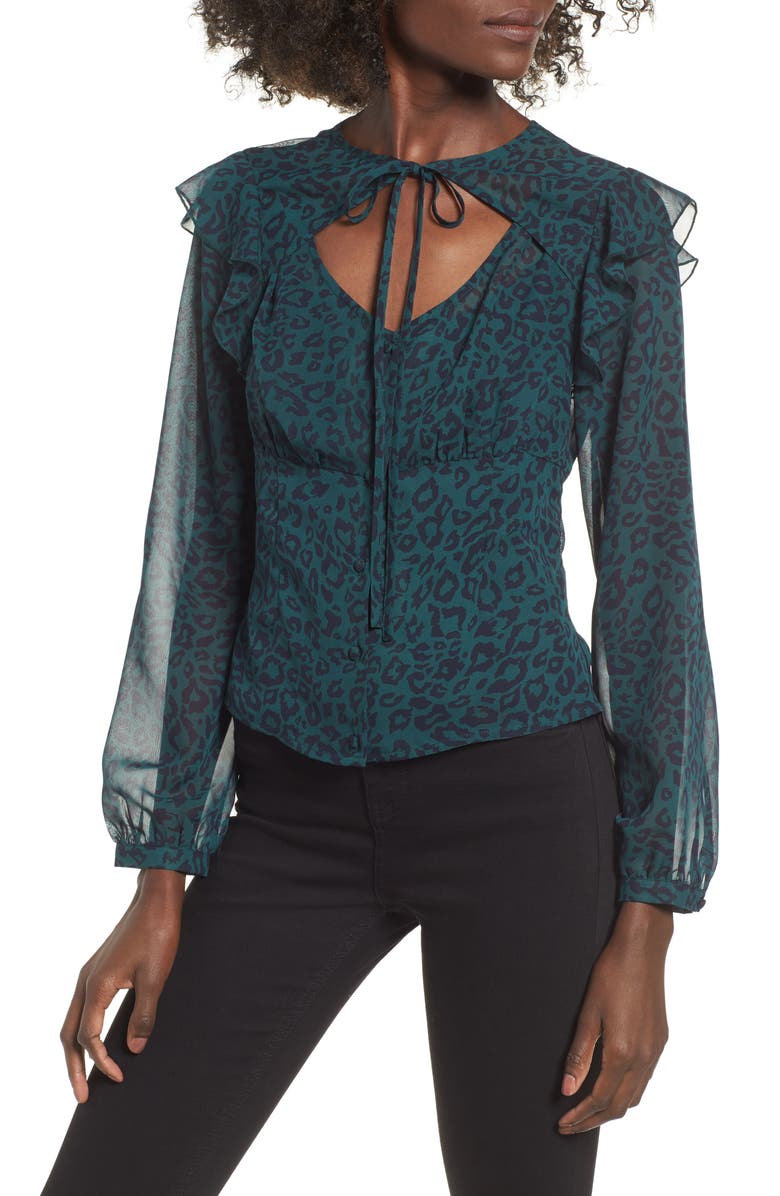 Or perhaps Green is your fall color, then Moon River has just the shirt for you, a little more fitted and feminine, it makes the leopard print come alive.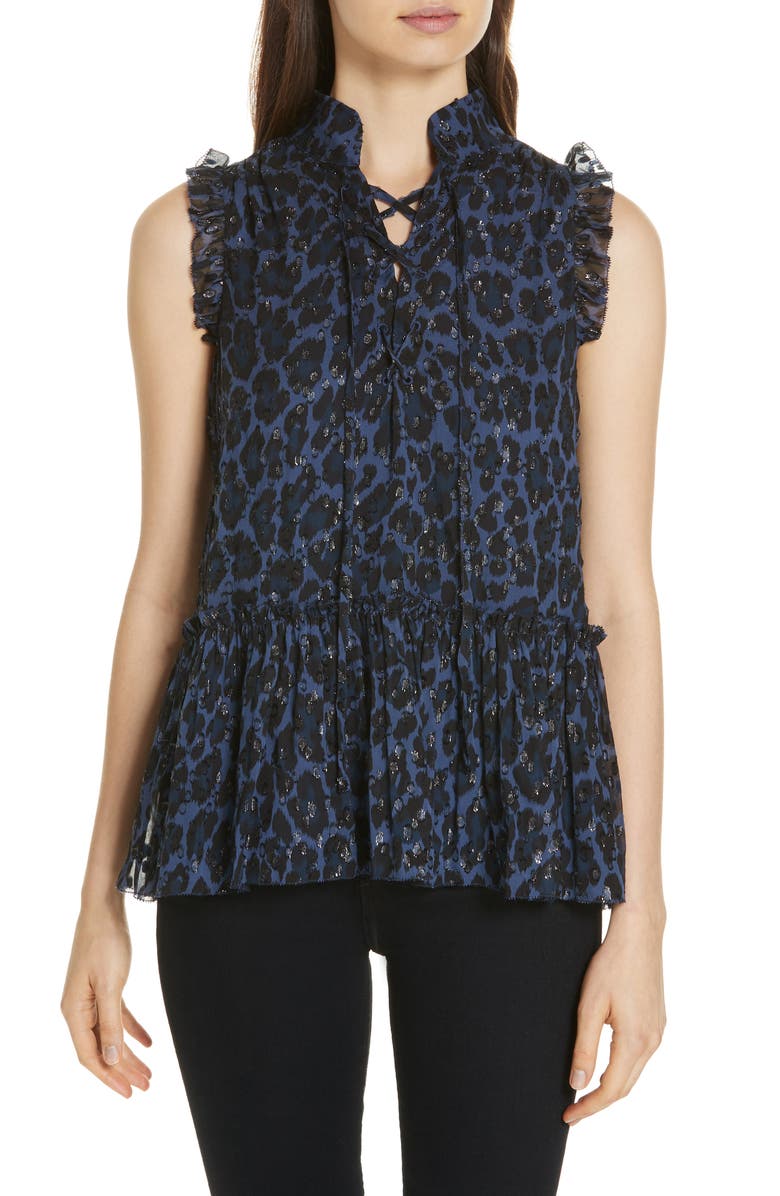 Or go designer with this Kate Spade Leopard Clip Dot top.  The Adriatic light blue color is great for a dressy look.
Leopard print not your thing? Then try one of the other animal prints.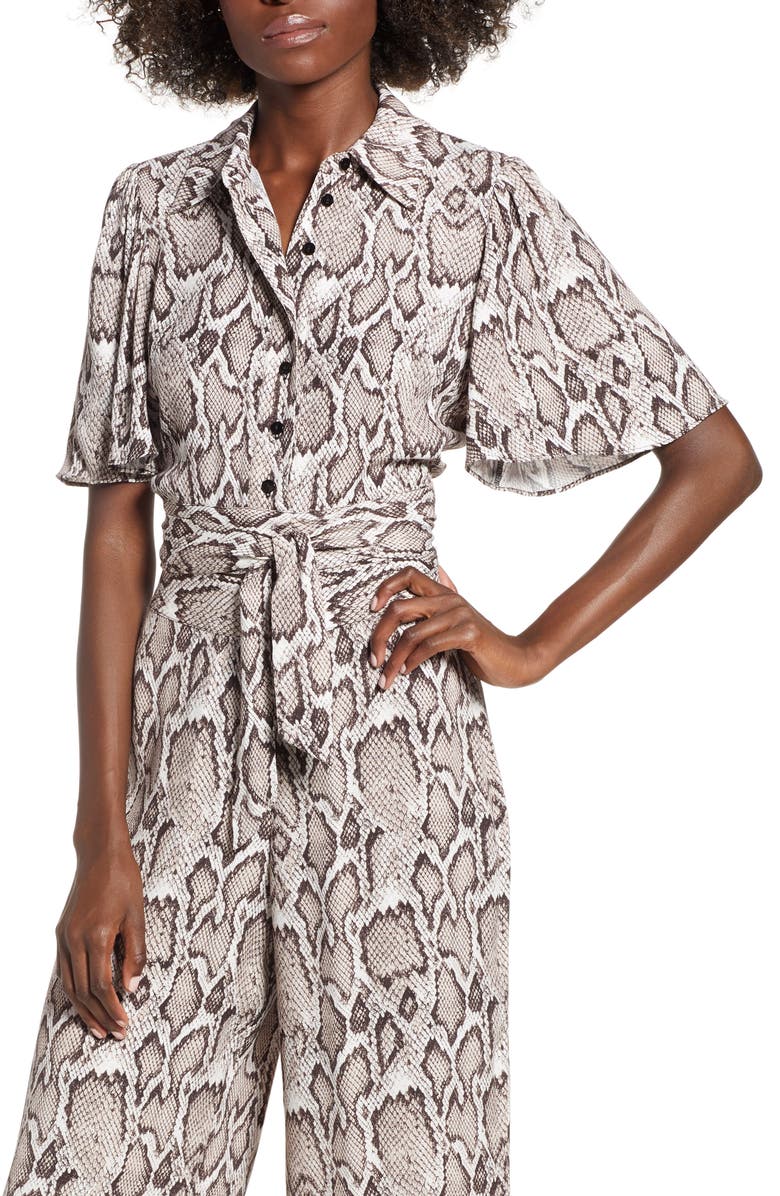 Try Snake skin, this top and pant from AFRM in snake skin print can be worn together as show or broken up and with other pieces from your wardrobe.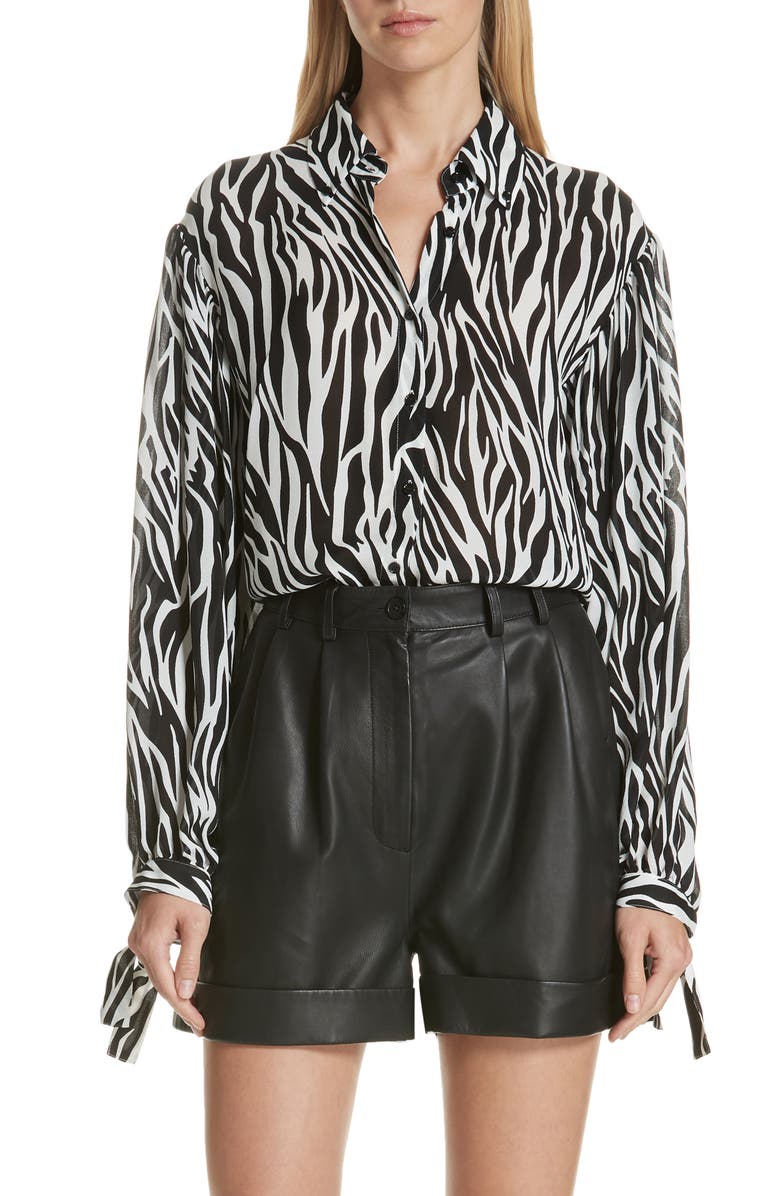 Or go designer again with Roberto Rodriguez Zebra print tie cuff blouse, everyone's heads will turn when you wear this (in a good way!).
Another great way to bring animal print into your wardrobe is with a coat or jacket. This season you can have your pick.  They are out there at every price.
One of the most outstanding sophisticated coats is
Max Mara's Wool and Alpaca trench coat.  Yes, it's pricey but so fabulous.  It can be worn for everything and with everything.  Do you love the trend but not want to make a huge investment?  Then try something like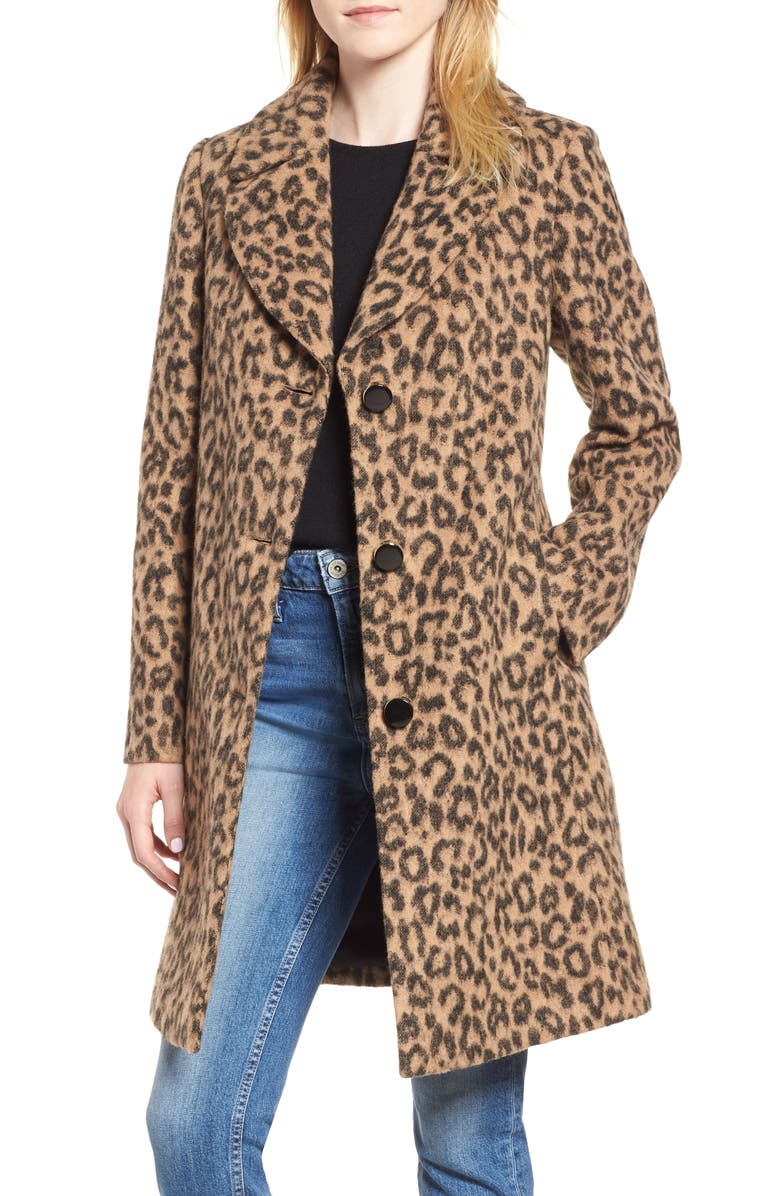 Kate Spade New York Leopard Print Wool Blend Coat for $3500 less than the Max Mara coat you can make the same kind of statement.
Or go with faux fur, fur trim and faux fur is huge for fall and into holiday.  It's particularly trendy this season in strong colors and prints, like animal print. Nordstrom online has a great selection.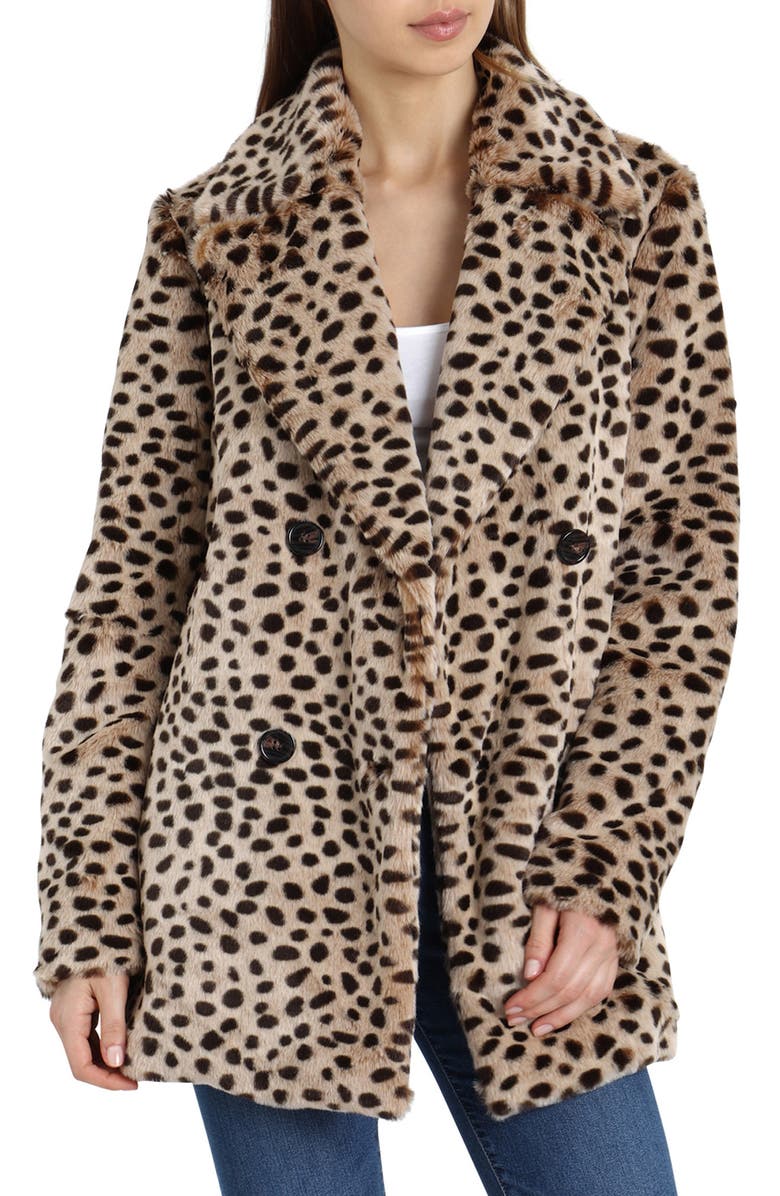 You could do something as simple as this double-breasted faux fur from Avec Les Filles or do one with a blue hue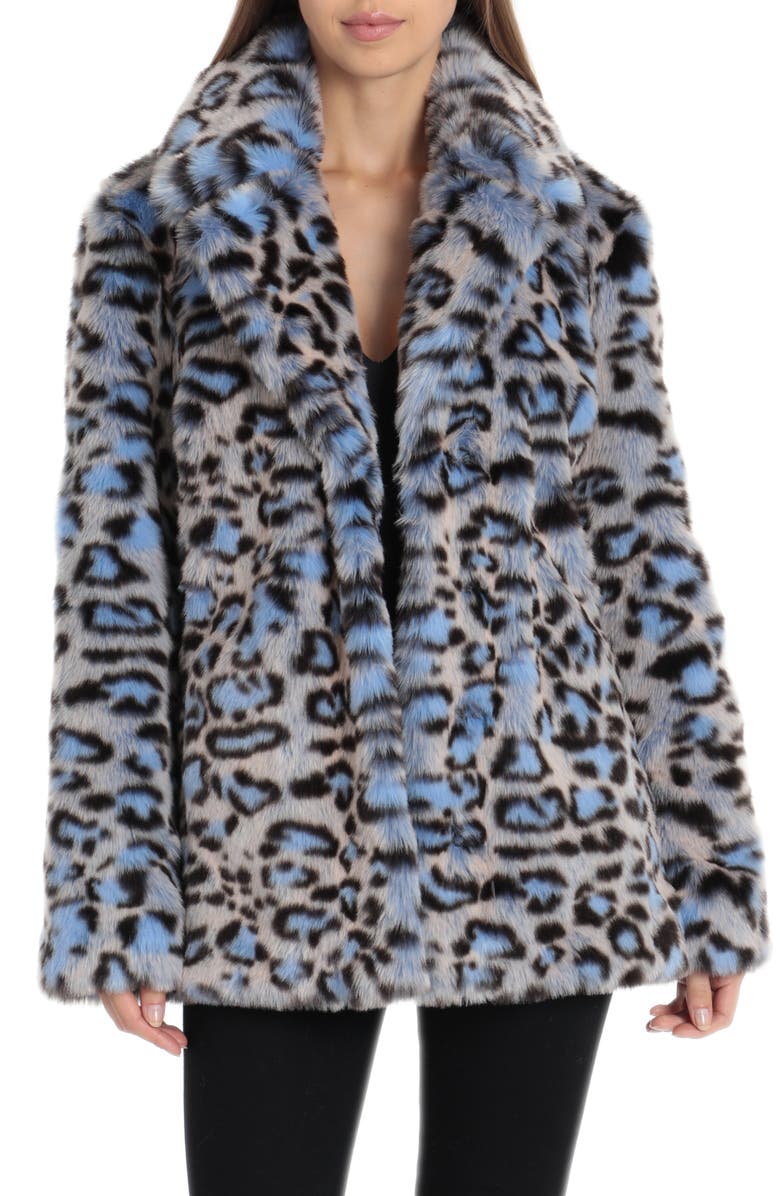 from the same brand.  If you live in a warmer climate and faux fur is too hot or you just don't want a heavy coat in it try
this Faux Fur Leopard print Jacket from Chico's.  There are Chico's stores all across the US and they ship to Canada.
If you are like me and love Leopard print so much and feel more daring, then try something like this from J. Crew.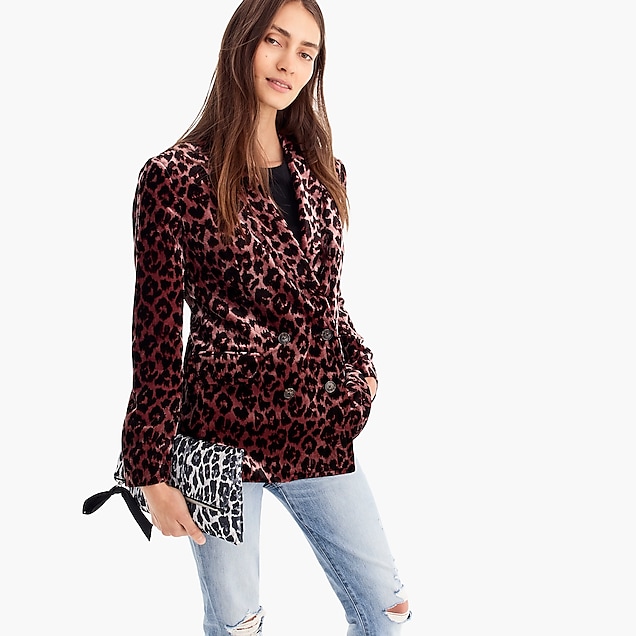 The blazer, shirt and pants all come in a Rose Leopard Velvet, each can be worn dressy or casual and with each other or completely separate.  This is very much something different for fall 2018.
It's not hard to find animal print bottoms this season either.  You see the slouchy pants above from J. Crew, they also have
Demylee sweater pants if that is what you want.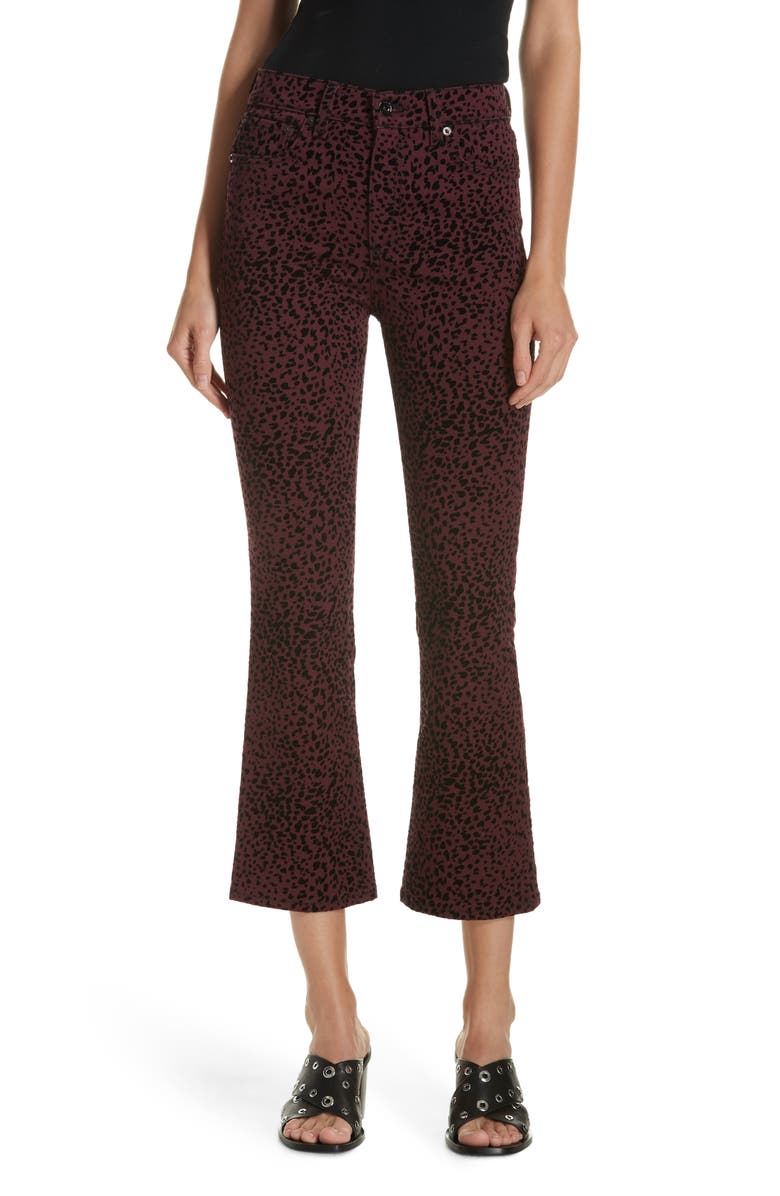 You could also do jean style cheetah print pants from Rag n Bone at Nordstrom.
Or try a pair of slimming ankle pants from Chico's.
Skirts are a plenty as well, and perhaps for some of us a better option than pants.  You can take an animal print skirt and elevate it for the board room or dinner, or wear it as casually as you like.
J. Crew's No. 2 Pencil skirt in two-way stretch is perhaps the best go to leopard print skirt out there.  It will fit well and come in sizes 0 to 24 online to fit every curve out there.  This is the type of skirt that can go to the board room and playroom.  Or try something softer and less classic, Chico's has a
pleated Leopard print skirt in a soft chiffon that falls delicately around your mid calf.  A little more modern and echos the pleated skirts I have been showing in colors from places like Aritzia.  So either style works depending on which you like.  And for sure an animal print skirt is easier to wear than pants especially if you are curvy.
But animal print is showing up so many other places as well.  Shoes and accessories are full of animal prints.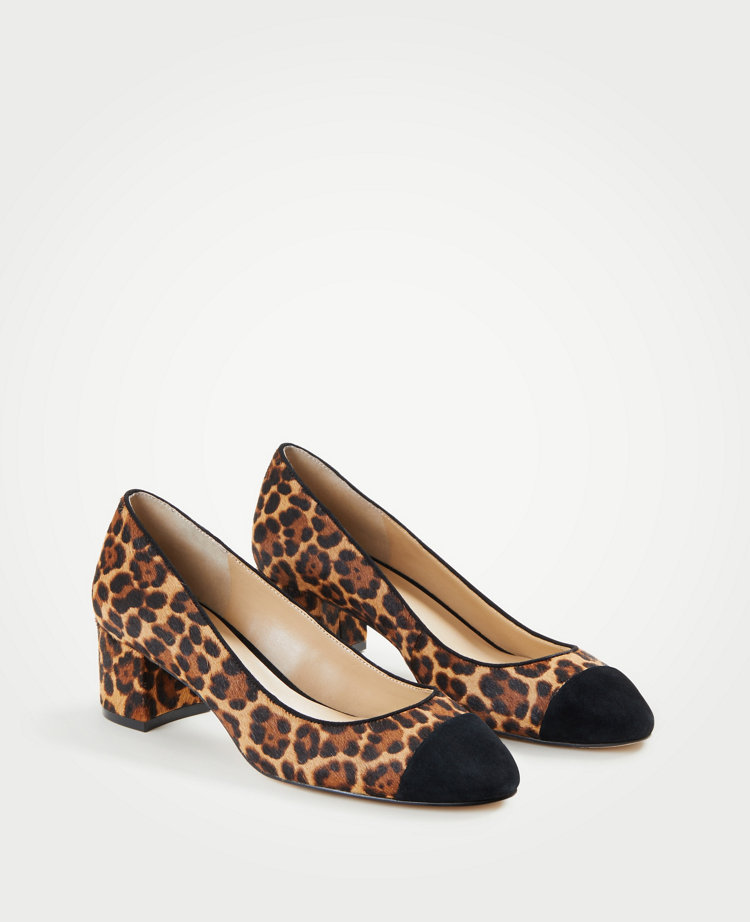 Ann Taylor has a perfect pair of Odelia Leopard print pumps.
J. Crew has a great pair of ankle booties in Leopard print or try a pair in faux Snake skin
. Both would be great with black pants or skirt.  And everyone needs a pair of penny loafers in a Leopard print
or how about a pair of Snake skin slides
.  All of the above at J. Crew online. 
You can even do sneakers, these SeaVees for J.Crew Legend sneakers might just be what you are looking for.
Handbags are no stranger to animal prints or even animal print trims. This fall especially we are seeing a lot.
J. Crew has their mini Harper satchel in a calf hair leopard print.
Or do the same print in a hobo bag from J. Crew.  Animal print bag not for you, but you still want something to make this mark for your wardrobe? Then try a croc embossed bag from J. Crew
like this Harper cross body.  All their croc embossed bags come in colors and you can always tie a leopard or zebra print scarf for effect on the handle.
Speaking of scarves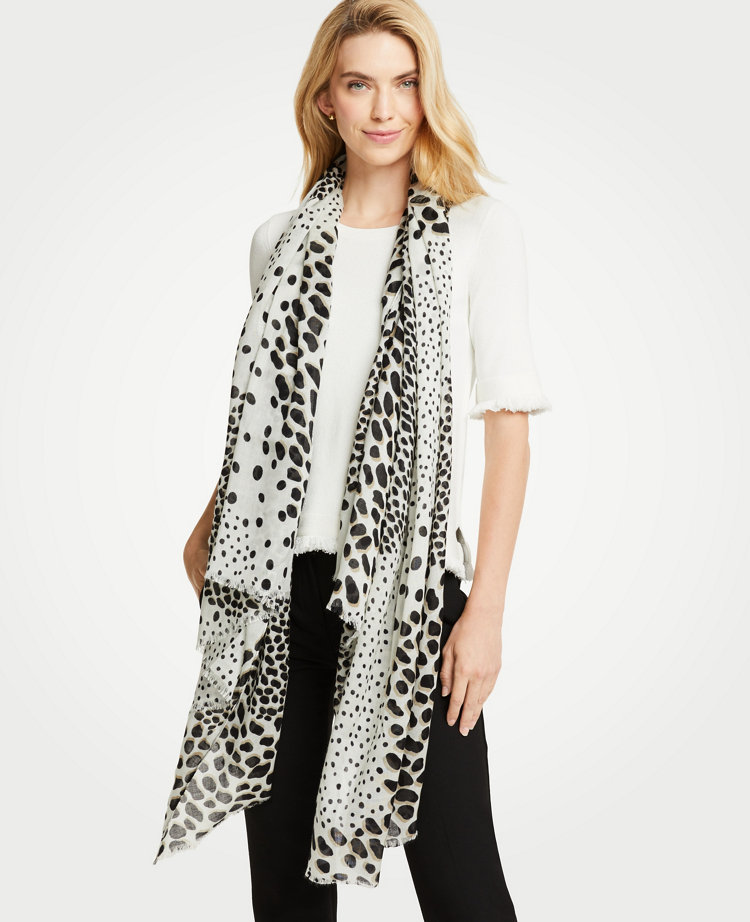 how about this Spotted scarf from AT to tie all your black and white together?  Or try a stole, one of the latest and trendiest scarves in Leopard print
this is from Sole Society at Nordstrom.  You don't have to spend a lot to get this look. 
Or try an animal print belt, this one is from J. Crew.  I have 2 belts like this, one in Leopard print and one in snake-skin and I wear them all the time to break up a solid color look from head to toe. 
And just because it is winter and I got caught in a surprise snow storm in Denver a couple of weeks ago, everyone needs a warm hat, how about a pom pom beret?  Also from J. Crew.
I could go on all day and still only barely scratch the surface of how important animal print is this fall.  You can be sure I will be wearing mine a lot.  A word of caution with animal print, unless you love it don't wear it head to toe, one piece ( a sweater, shoe or bag) can make a stronger and more sophisticated statement than too much.  The rule with Animal print should always be less is more.
So this brings us to the end of our trends for Fall 2018.  Starting next week in November I will be talking about how to put all them together to make some great fall looks before we dive into holiday.
I wish you all a safe and happy Halloween!
Until next time…