I am sure you can tell by the headline for this blog that we are going to talk about the strong Prairie/Western trend that is so prevalent for Fall 2018.  You can pretty much wrap this trend up with all the denim that is showing as well.  The soft palate of denim, beige, straw ties things up, but don't discount dark denim, black and lace from this trend either, as a matter of fact, all the little ditsy prints you are seeing belong here too and so do some of the florals.   This year's Praire/Western trend modernizes with the way we are putting pieces together and layering them and with adding slouchy boots into the mix too.  And just like all the other trends, it will mix back and forth.  So wear your shiny jacket here or add a plaid shirt, it all works.
This trend basically starts and finishes with denim.  So by now everyone should have a great fitting pair of dark jeans and lighter wash. If you haven't already bought a great pair of dark skinny jeans now is the time.  I think the best jean out there for women over 40 is Eileen Fisher's
Organic Cotton High-Waisted Skinny Jean.  You really can't go wrong if this is your pair.  The dark wash is great and they have enough stretch that they don't bag. Eileen Fisher makes straight, boyfriend and skinny in a variety of washes and really they are the best fitting jeans out there.  But they are a bit pricey.  So if you prefer not to spend that much, and have a few pairs then go to a place like Banana Republic or J. Crew.
One of my favorite new pairs of jeans from Banana Republic is their girlfriend jean with the frayed bottom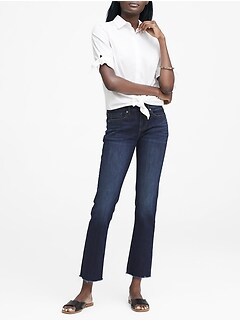 I live in the pair I have, they fit great and look great.  I really like Banana Republic's skinny jean too,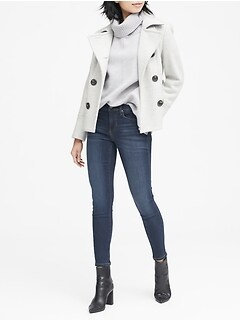 I am wearing a pair as I write this blog. Both pairs are around $100 and every other week BR goes on sale for 40% off, so wait for that and the jeans are a great deal.  I prefer a higher waist jean and both BR and Eileen Fisher have that.
J. Crew also has lots of great fitting denim and lots of colored denim.  
Their High-Rise skinny toothpick jean is part of their Icon collection. And they too have lots of different legs and rises.  So if you don't love the new higher rise, J. Crew has tons of jeans mid rise as well.
Embellished jeans work with this trend too. Look for different things on denim and things like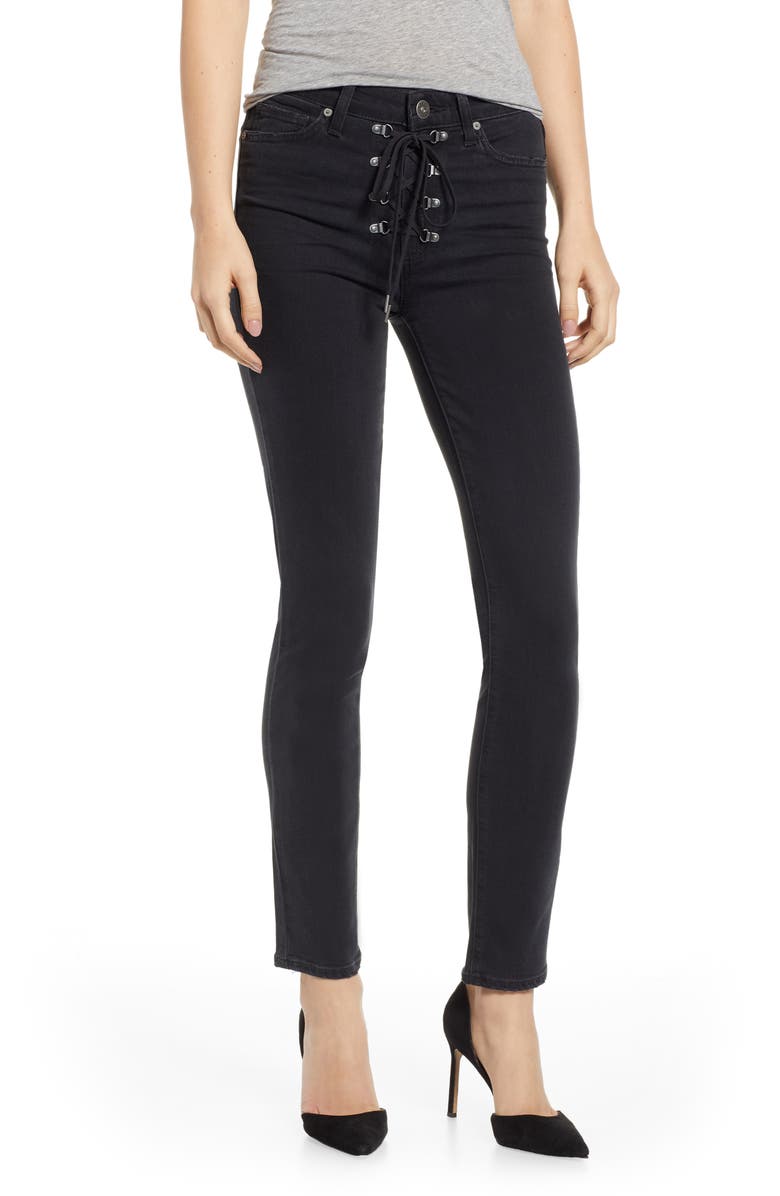 a tie waist (Paige Jeans) and other little subtleties.  The only thing I am going to caution against is the jeans with the rips and tears.  I strongly believe that if you are older that is one thing you should leave to the teens.  There is nothing sophisticated about a jean with tears no matter how much they cost.
Other bottoms that work here are Corduroy pants, chinos and jumpsuits.  Keep your color story similar to the Prairie and you are all set. Some of the best chinos are at Anthropologie.  Pick a pair that fits and that maybe you could tuck into boots like Anthro's own Cadet Slim utility Pants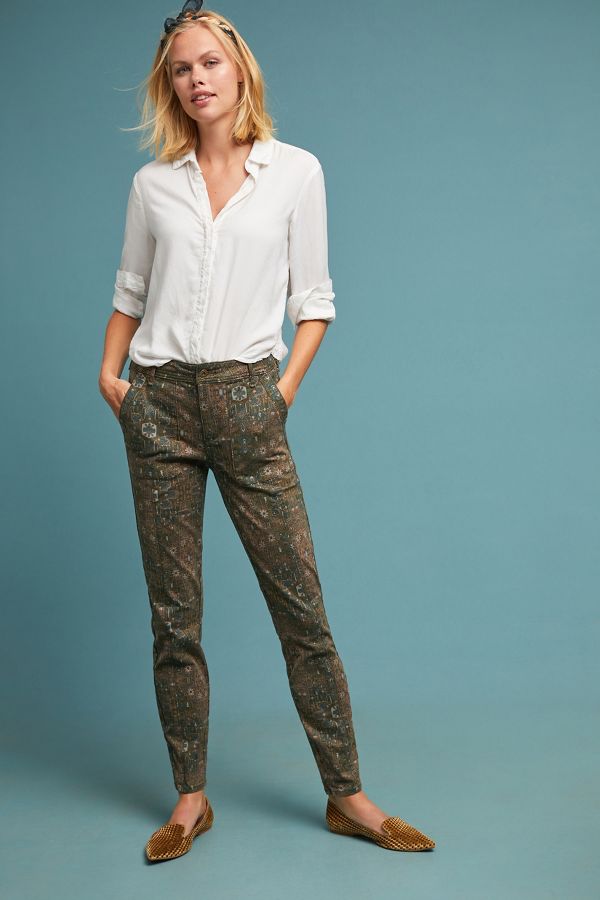 .  The Green motif works perfectly with this trend. J. Crew has their High Rise Slim Boy Chino in about 5 colors so with this trend pick
Honey Brown or Green Olive to off set all the denim.
And don't forget about Black jeans, they are the one thing you can wear everywhere and with everything.  Maybe this year buy a pair of black velvet skinny jeans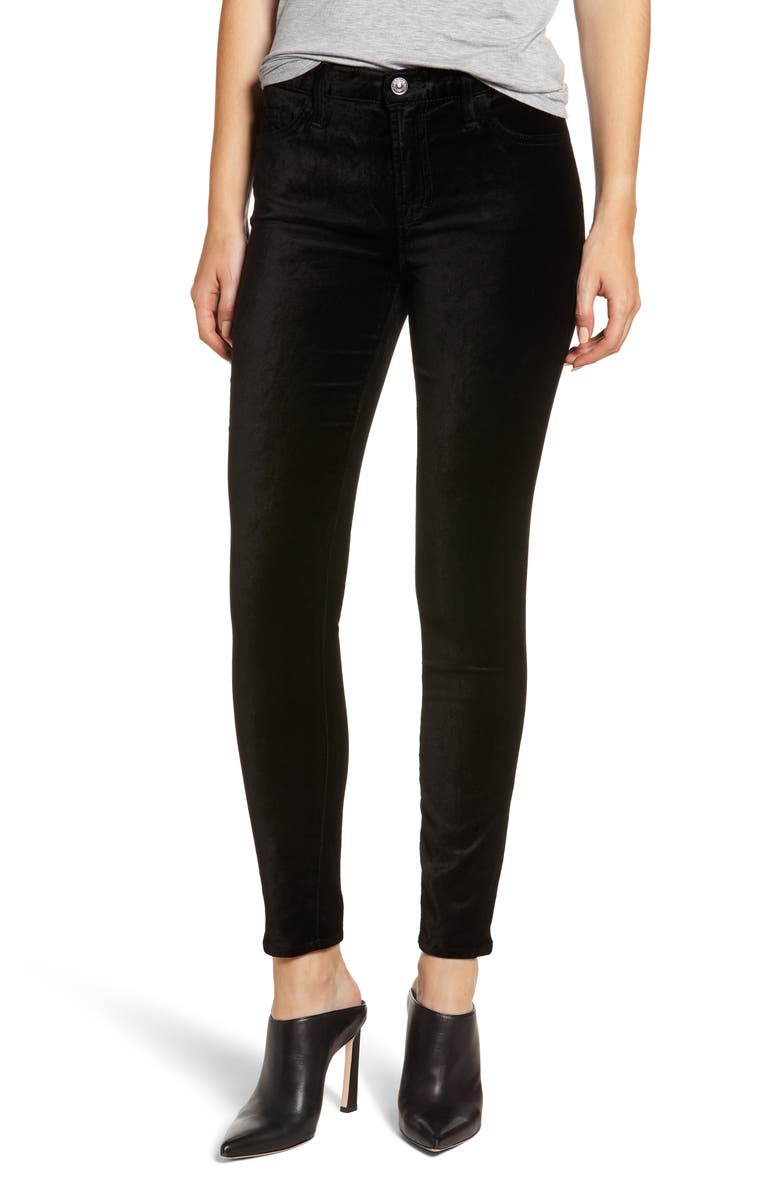 like 7 For all Mankind's Velvet Ankle Skinny Jeans, you will be able to wear these right through the holidays!  Or maybe jumpsuits are your new thing, I have a lot of girlfriends who are rocking jumpsuits whenever they wear them right now.  For this trend try something in Chambray or Denim.
This is the AMO Skip Denim Jumpsuit from Anthro.  You can wear it with your western style accessories here and then change it up for any of this Fall's trends.
Tops with this trend are neutral and slouchy and definitely you can add all your plaid shirting back in here too. Or try something with embroidery.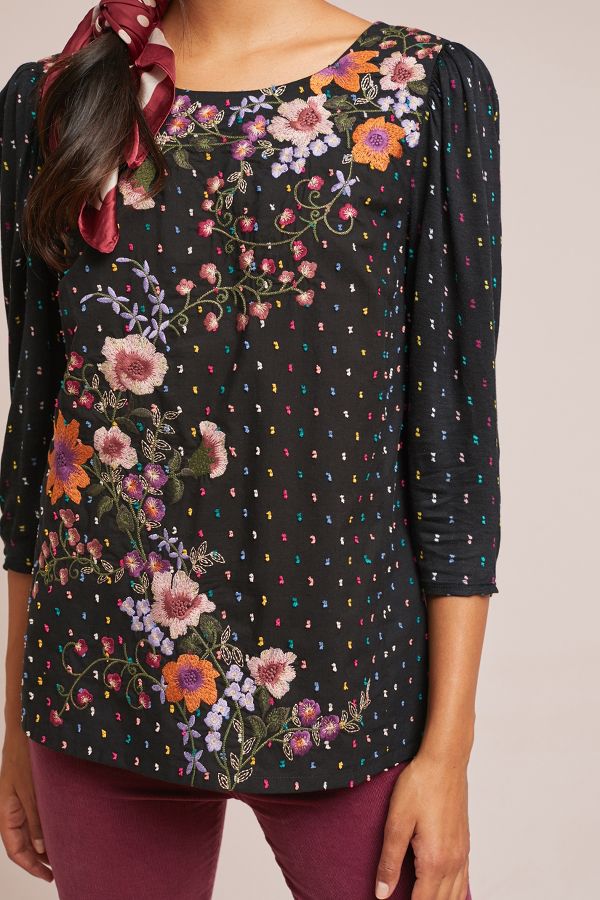 This Blanche embroidered Top from One September would be a perfect fit with dark denim.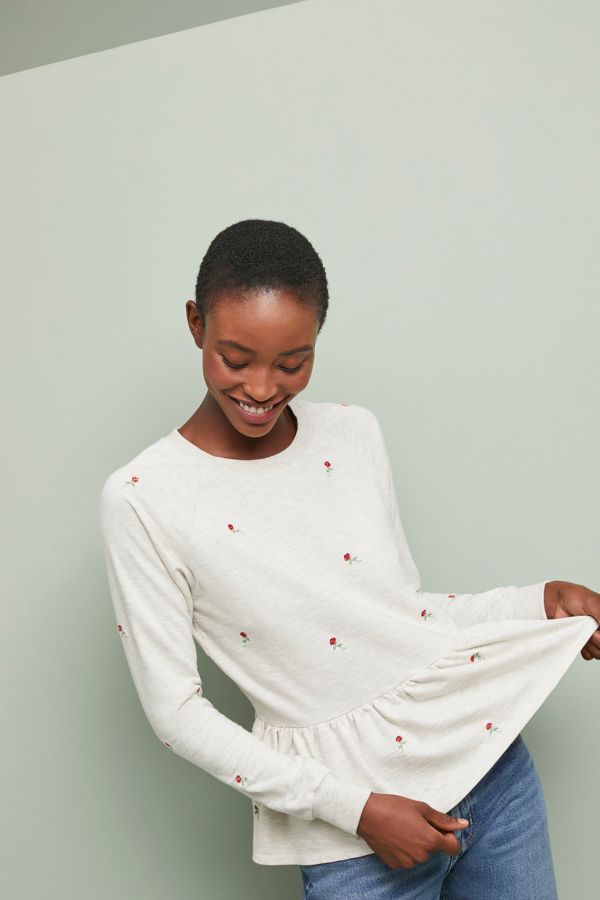 Or do a Rosebud embroidered Peplum Sweatshirt that is anything but sweaty.  It's from T.La and you can find it at Anthro. Or pile on the ditsy prints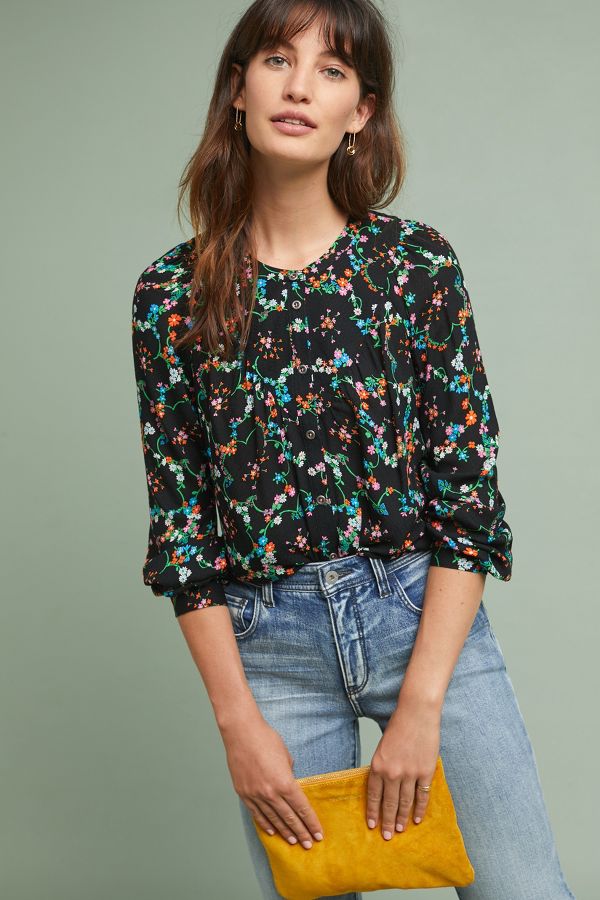 like this Avignon button-down from Anthro, it comes in prints and solids.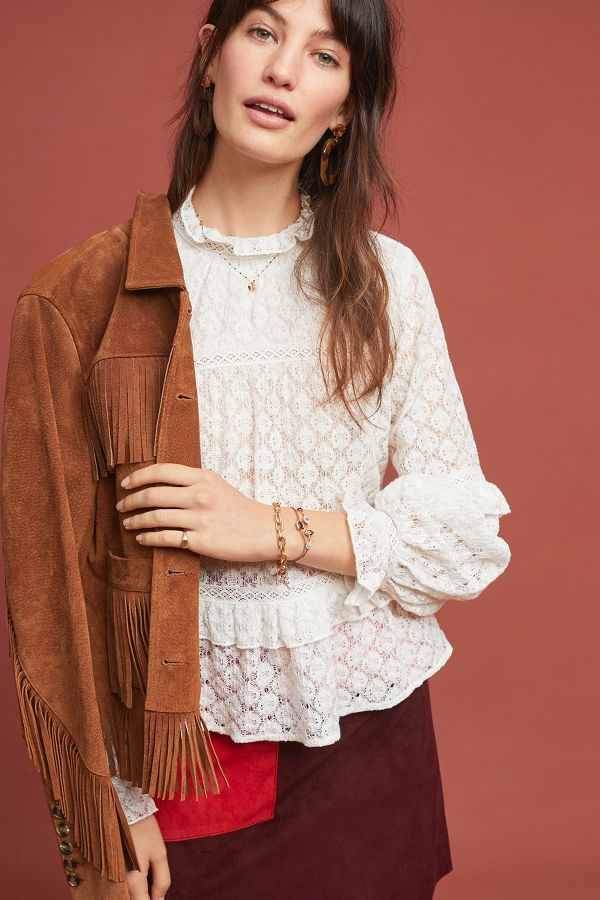 You could even choose a very lady like look with the Annabelle Ruffled Blouse by Meadow Rue.  We can talk about that fab fringed jacket in a bit.
And don't forget the power of a great sweater.  Choose one with a weekend feel.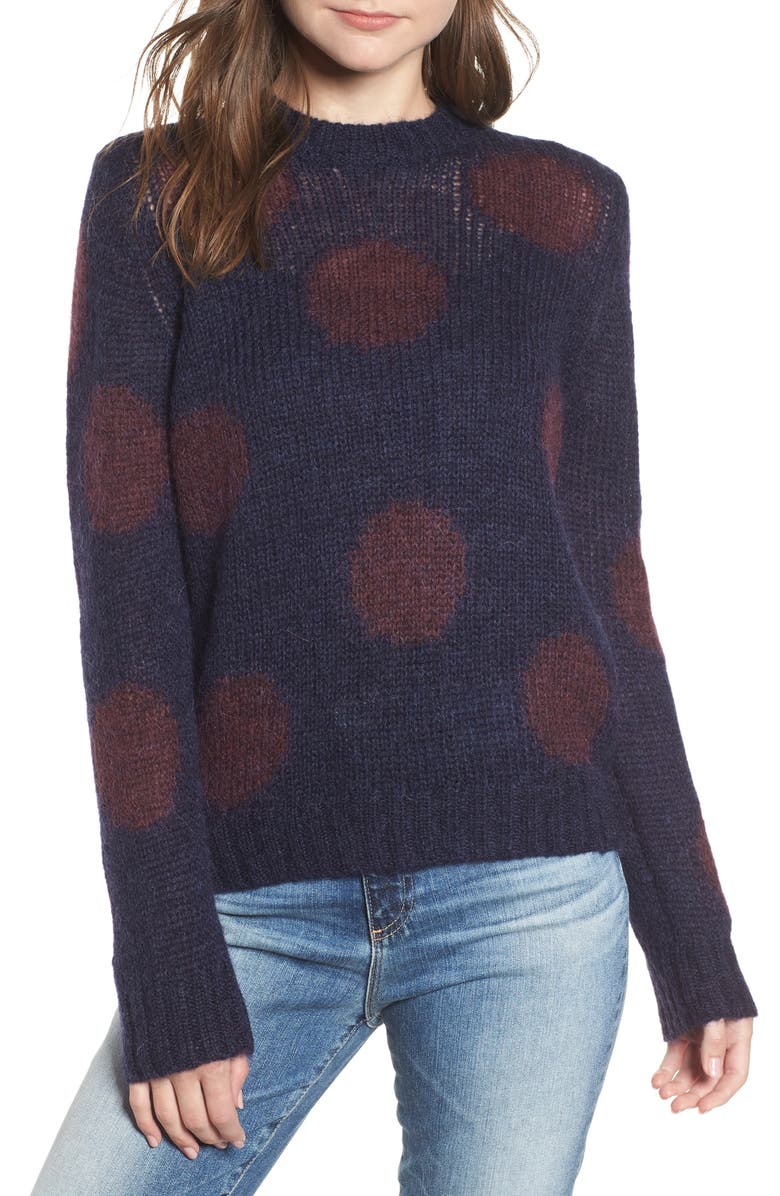 This AG Crewneck sweater from Nordstrom would work great with the colors in this trend.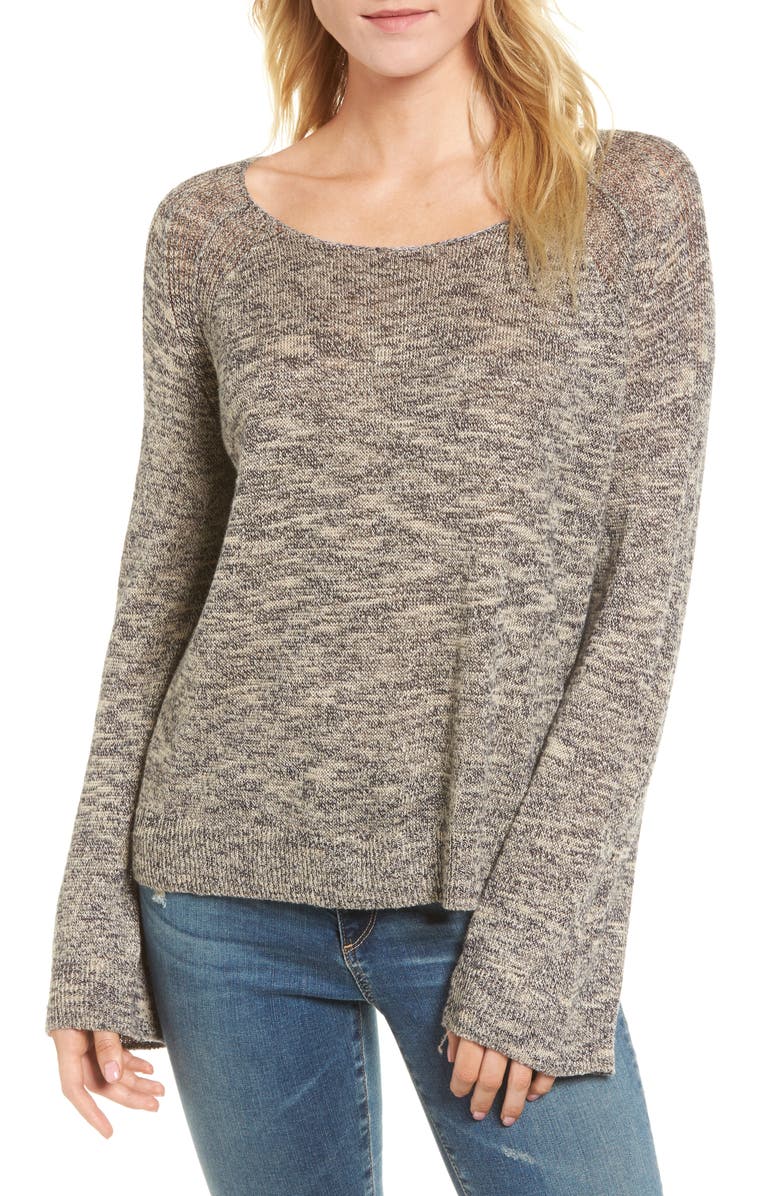 Or go for something Marled, like this AG Flora sweater also at Nordstrom.  Or if you are like me and cold all the time, try a funnel neck or turtleneck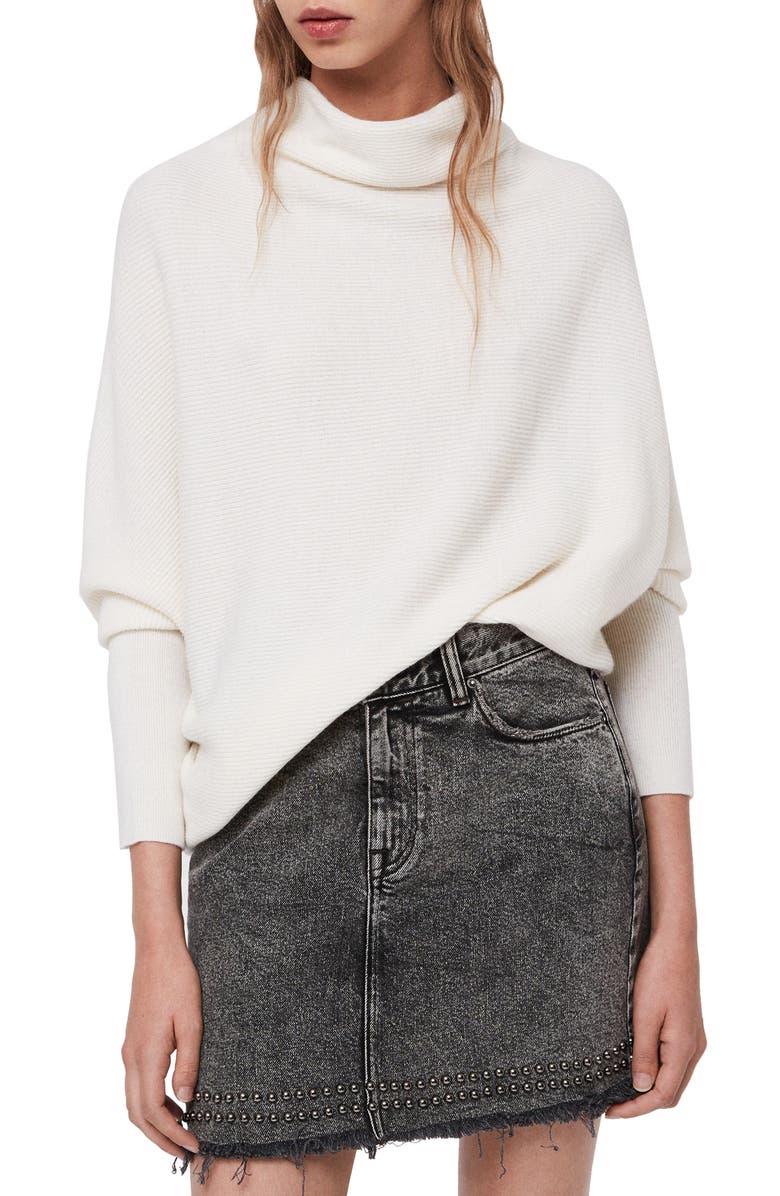 like this slouchy one from All Saints.
But the best part of this trend is yet to come.  The jackets and coats are great for really achieving the look and feel of the Prairie.  Not to mention how great the shoes and accessories are too.
Let's start with a leather fringed jacket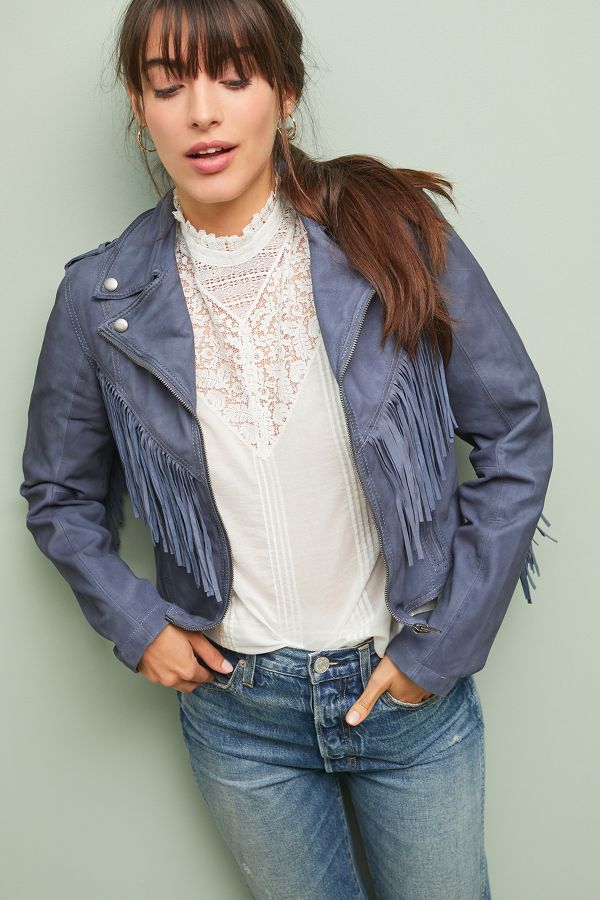 This is the Jackett Leather Fringed Jacket at Anthro.  I can only find it in blue on their website but I do love the burnt honey color above too.  Any leather or suede jacket with a fringe screams this trend but in a good way.  And that's not all, any jacket with quilting or with sherpa lining looks great here too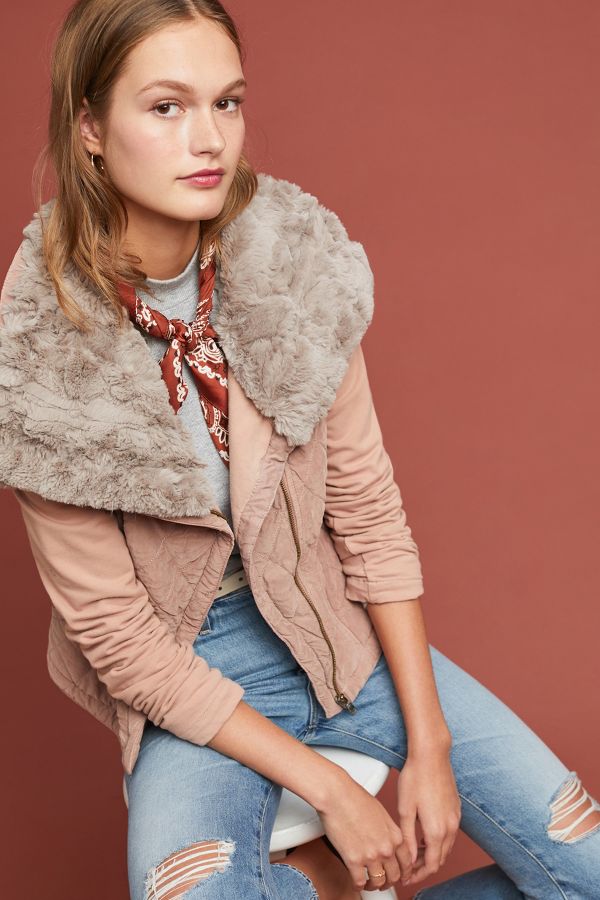 .   This is the quilted Aviator Jacket from Marakecch at Anthro.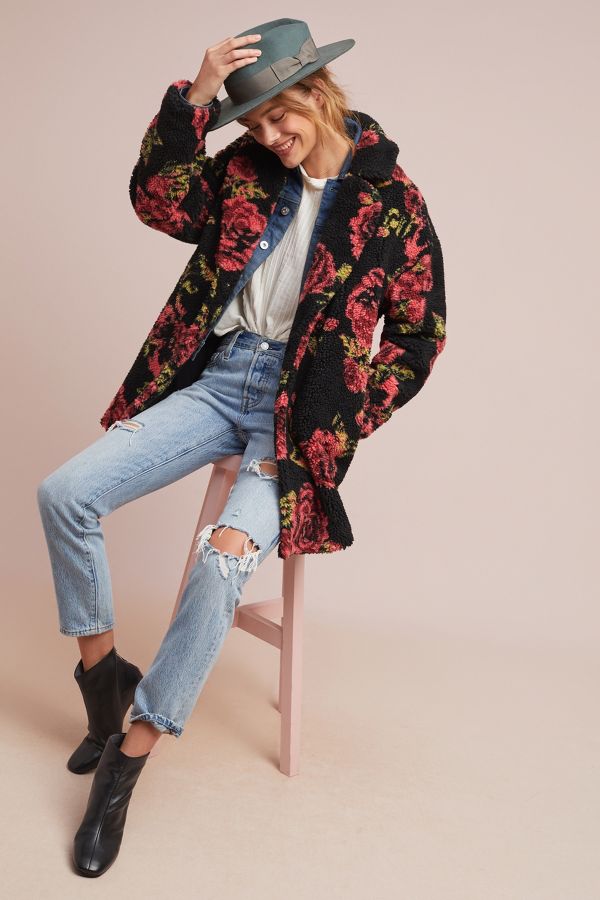 Another huge trend in jackets that works so well here is the Blanket Coat.  This is the Winter Roses Coat by If By Sea also from Antho.
Sweater coats, Sherpa jackets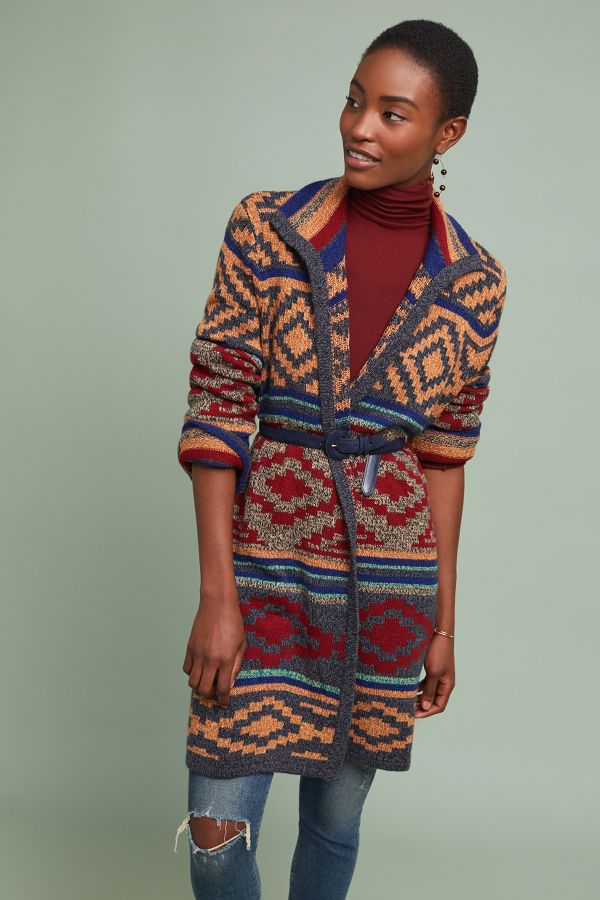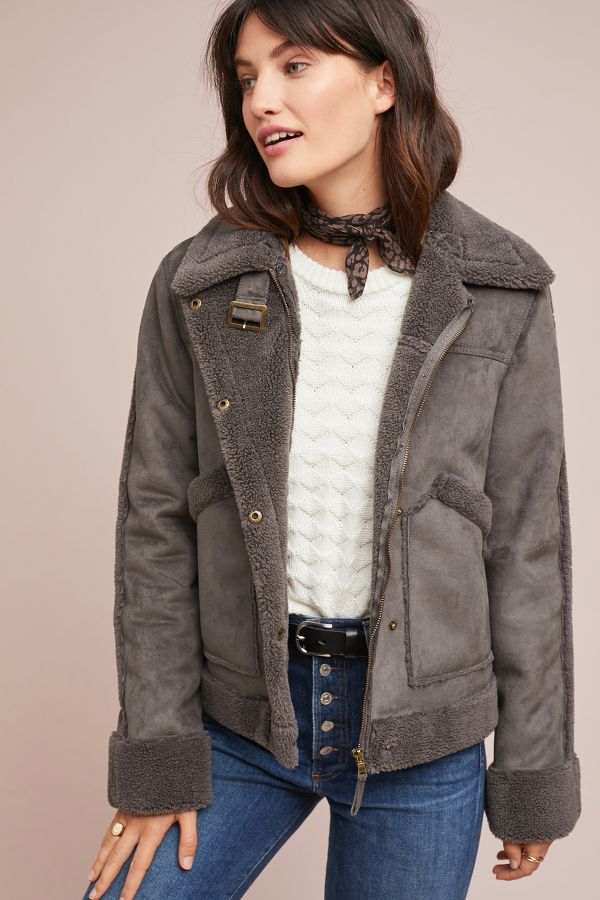 all from Anthropologie and they all work.  Look at the way they are put together as well, the tie neck scarf, the denim shirt and white t-shirt, those give you the feel of the new prairie trend.  Play with your layers, layer shirts over turtlenecks and sweaters and wear them under jackets, wrap long scarves around and tie short ones like bandanas.  That will really give you the look you want.  And remember you can always wear your denim jacket, that is a no brainer.
To finish it all off the booties and shoes are the right pieces.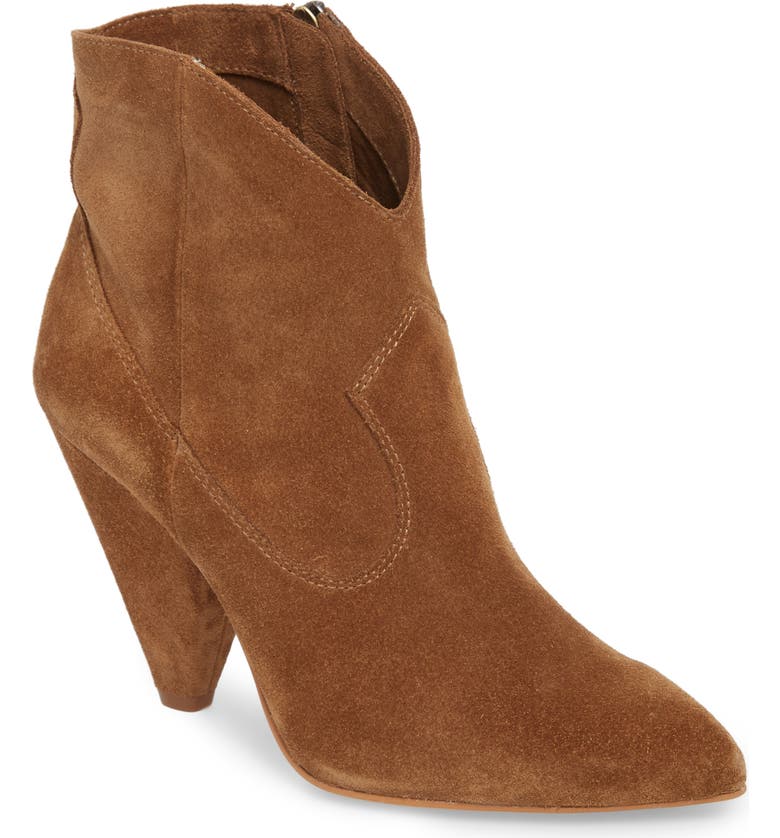 Western style boots and booties are everywhere and work so well to get the authentic feel of this trend. This pair is Vince Camuto at Nordstrom.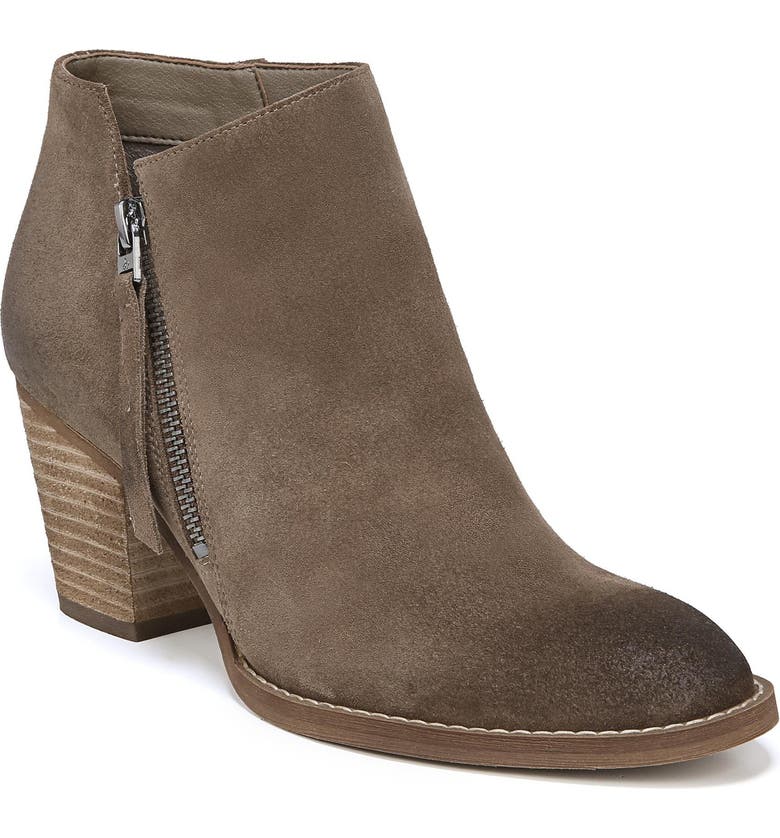 Or try a pair from Sam Edelman at Nordstrom that are a little less Western but still have the Prairie feel.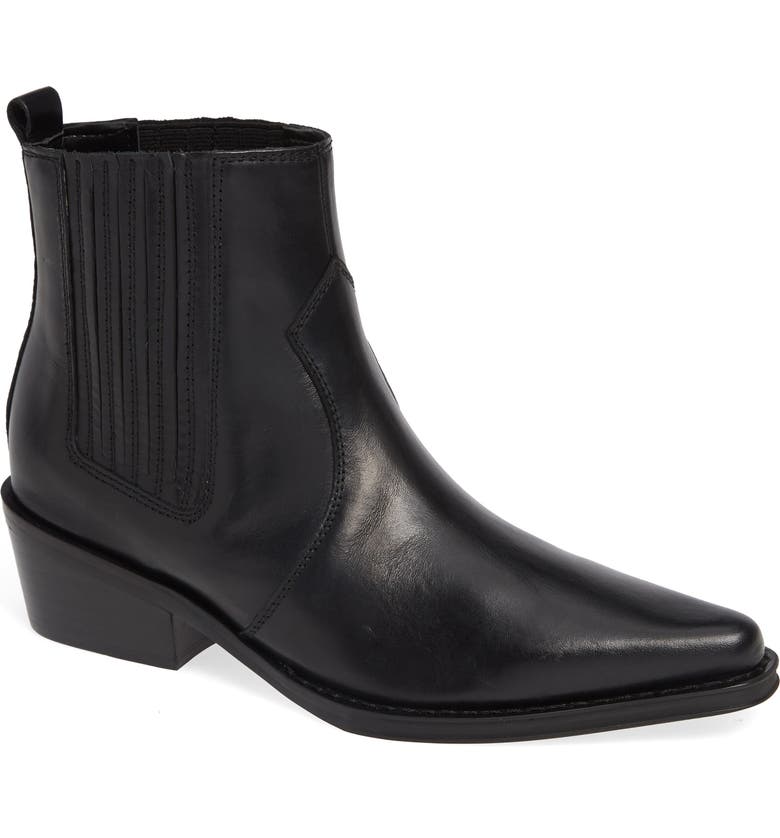 They are coming in every color and by every brand.  These are Calvin Klein.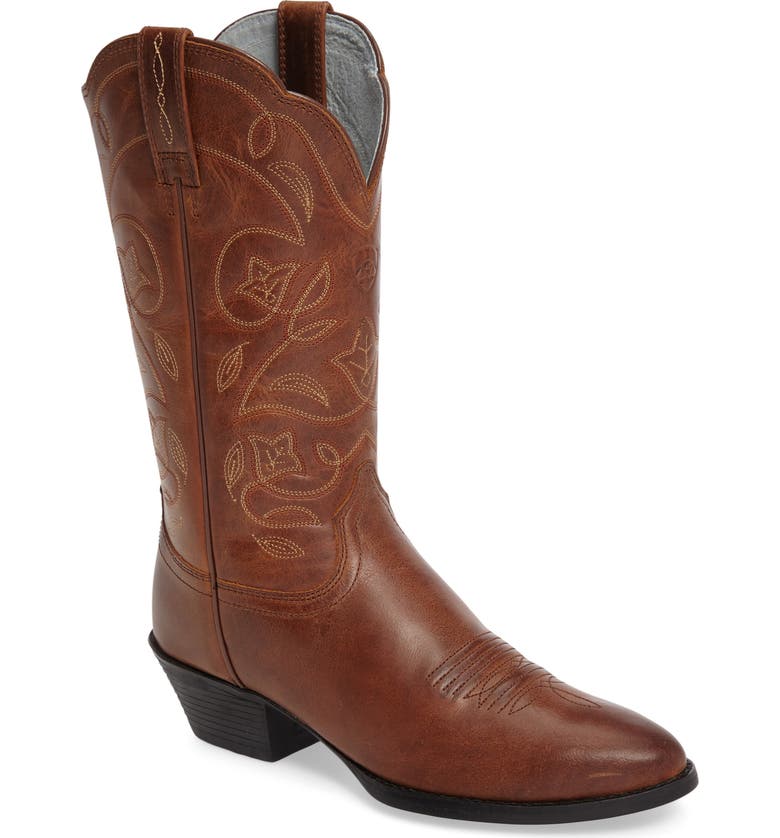 You can even go full on Western boot, but don't buy them if you don't already have them ( I have these from Ariat in Black from last year), instead buy a riding boot or a new slouchy boot. I am a huge Aquaitalia fan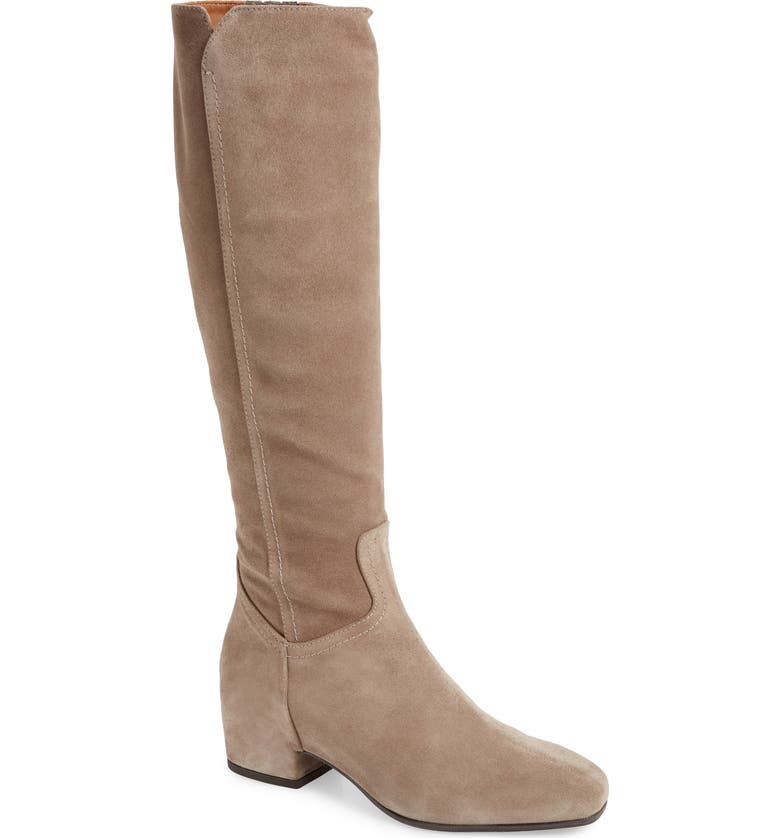 and these boots are perfect. They are the Ula Weatherproof (Yes really water and snow proof) Riding boot and you can slouch these down or pull them up.  Perfect height heel too, great with skirts and pants. Or you can buy a boot that is already slouchy.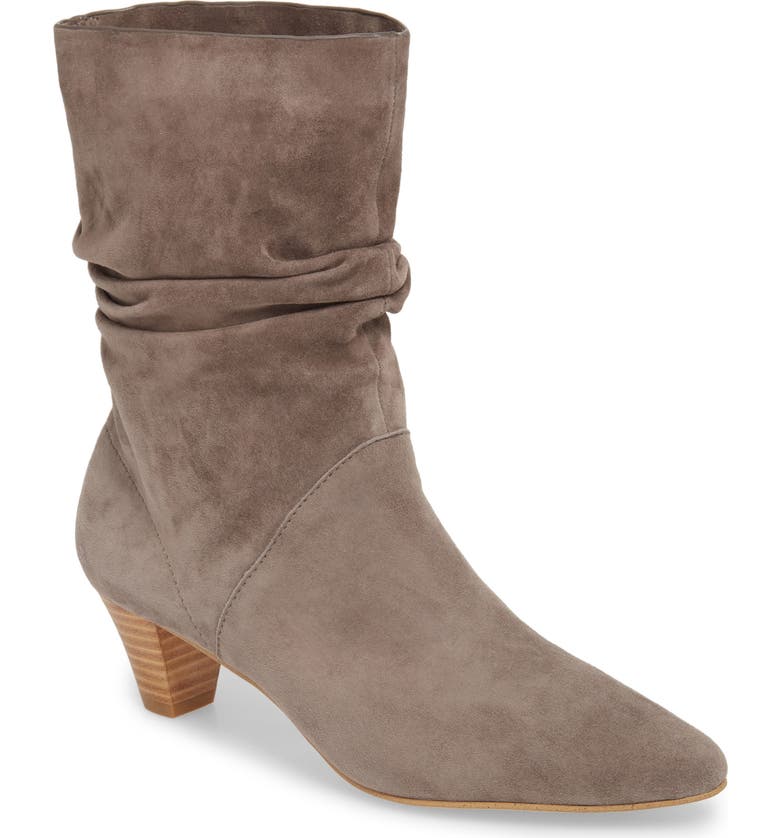 These are from Splendid and they come in 4 colors at Nordstrom.com.
Accessories should really stay western. Do a Lariat Style necklace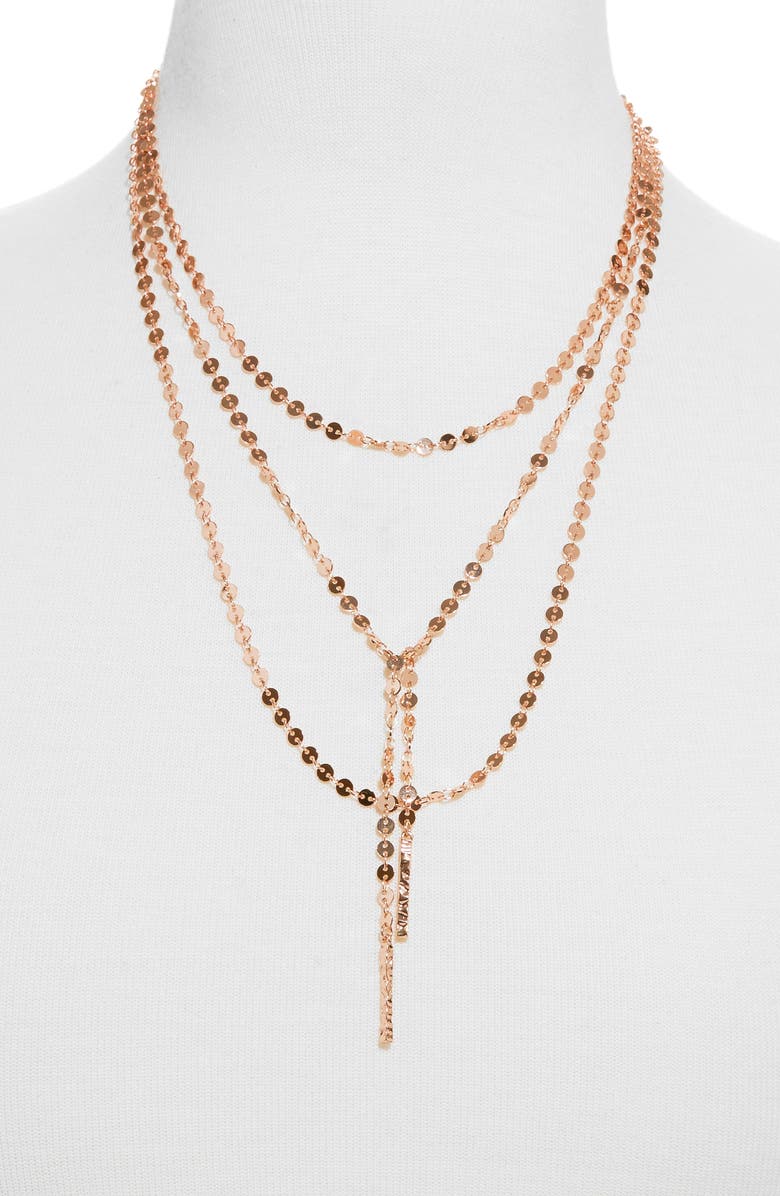 from Baublebar or even try a Bolo Tie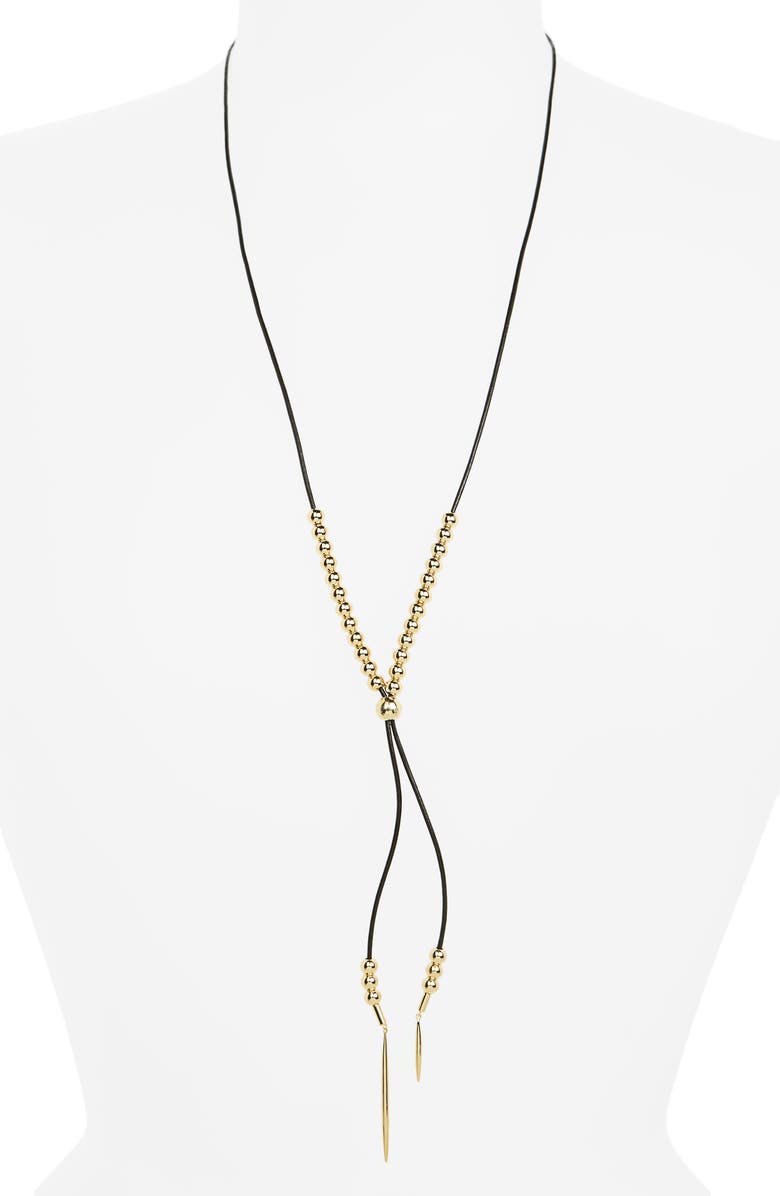 just an updated version this year.
Bags like saddlebags and any bags with fringe detail work.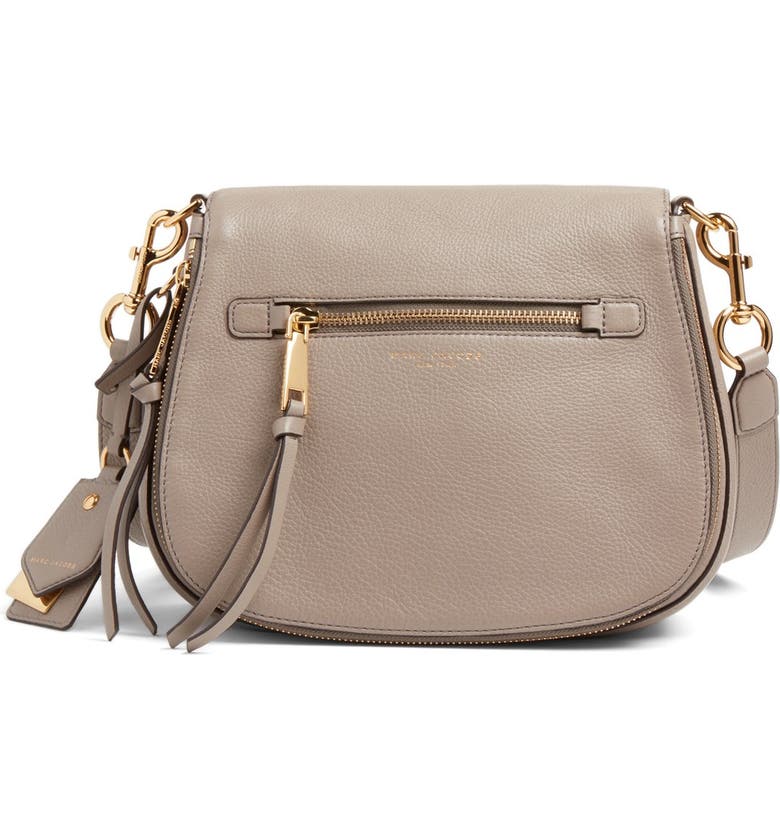 Choose your saddlebag in a neutral color like this one from Marc Jacobs.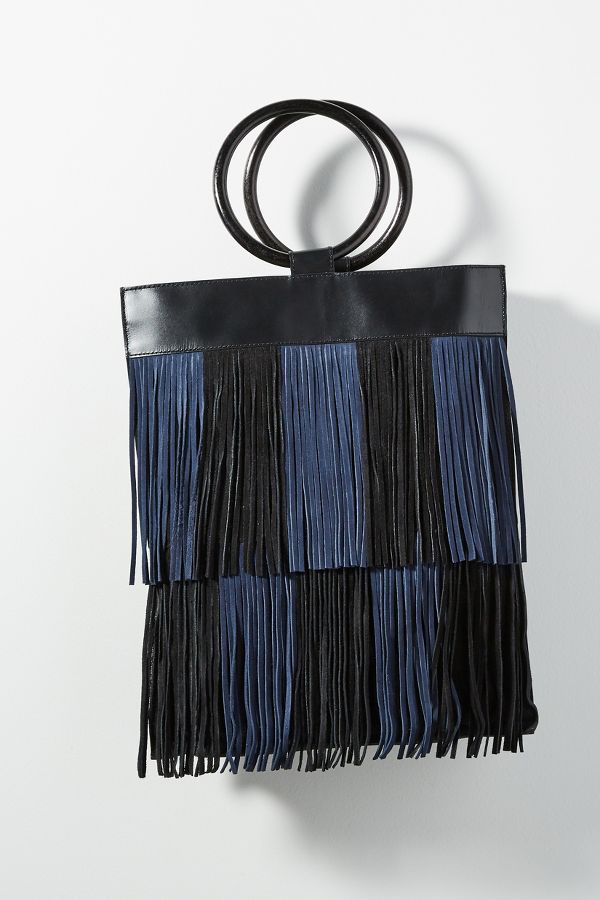 And choose your fringed bag with a modern handle and colors that will cross all trends. This is the Alana Fringed Tote bag from Anthro.
The feel of this trend is modern and fresh but very casual.  Wear your leather skirt with a denim jacket and tie a scarf bandana style around your neck. Or wear your belt with studs with your jeans and a denim shirt.  Take what you think is western and modernize it a bit, then you will have this trend down pat.
Do you need help figuring out how to modernize this trend in your wardrobe?  I can help you! Email me at Suethefashionista@gmail.com to set up an appointment.  I am booking for November right now!
Next week we are going to be looking at Color.  There are huge color trends for Fall 2018, so make sure you stay tuned.  The following week we will look at the last major trend which is Animal Print, I love animal print and it is huge for fall.  That will take us to the end of our trends.  After that we will look how to combine all the trends for a contemporary, modern look and in November we will be having a visit from our accessories Guru Shoshana Lewis, so lots to look forward too!
Until next time…