This trend for Fall 2018 can be summed up in one word: BLING! Yup, Fall 2018 is full of bling.  Think about all the shiny fabrics we have seen coming on strong the last couple of years, we can even add velvet into this trend because it encompasses everything girlie and feminine.  This is the type of trend that you can't really base an entire wardrobe around but you definitely will want a piece or two (even an accessory or shoe) just to add the feel to your classic pieces.
Shine is almost everywhere you look this season. 
Jackets are shiny, this jacket is faux leather by Insight.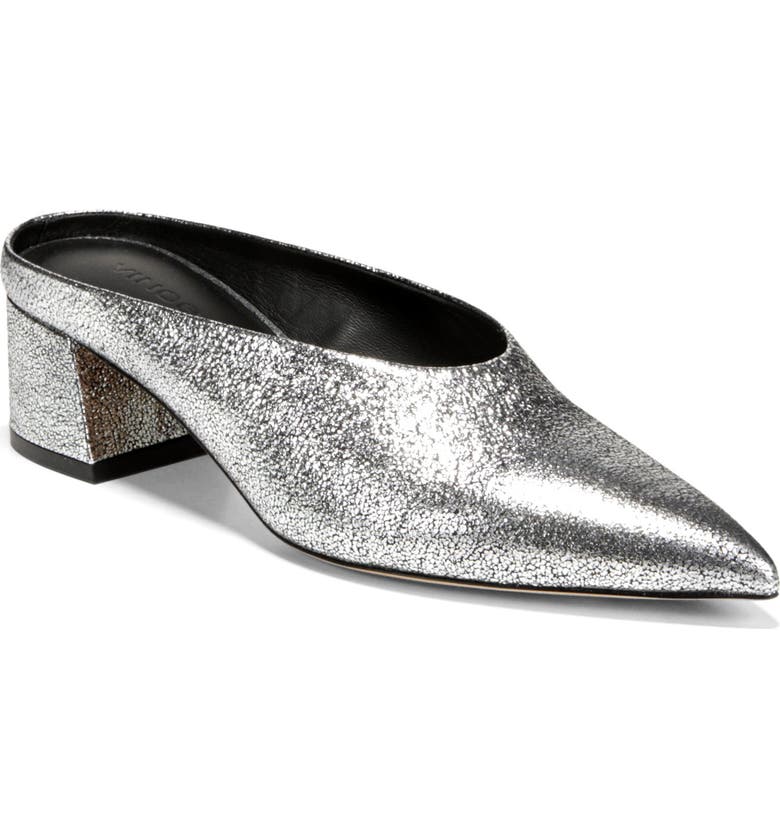 Shoes have taken on a shine all their own, Ralston Pointy Toe mule by Vince.
Tops, like this Veronica Beard Chilton Bow Back one, echo the shiny feel of the Disco era.  You can add embellishment to anything and everything.  But the key to this trend is how to add just a piece or two to your existing wardrobe to make it have the edgy feel of the trend.
So if you wanted to add a bottom to this trend here are my suggestions: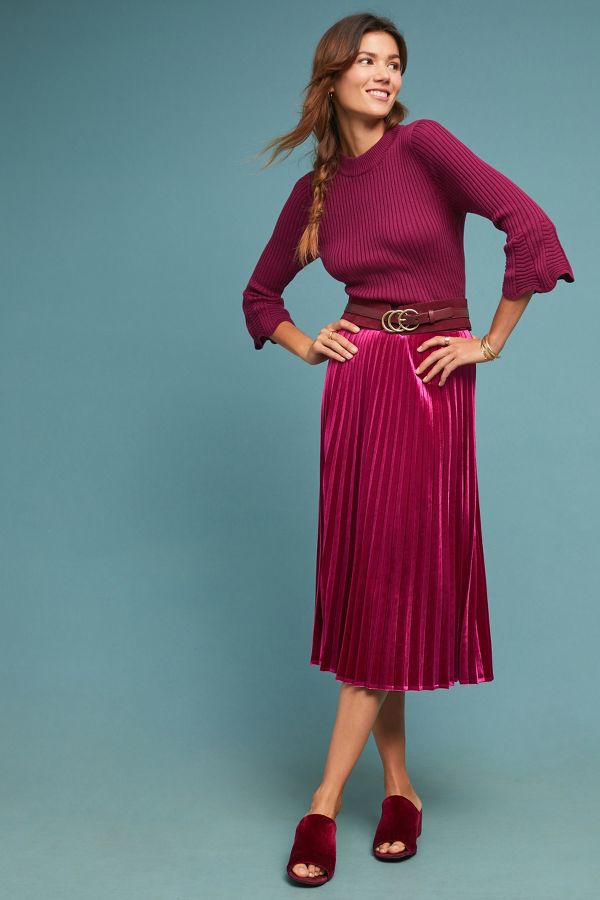 You could add a pleated velvet skirt in a color with a sheen that would move every time you do. This is the pleated velvet skirt from Anthropologie and it comes in this Raspberry Fuchsia color and a Sky blue Royal. Pleated skirts work across the board for women over 40.  You can tone them down and wear them to the office, make them casual with a bootie or dress them up. It's a great length and modern look.
Or do a pair of shiny skinny pants.  These are Insight and they are their Tapered legging.  They look more like a skinny pant than a legging and come in many shiny patters and prints, like copper snake skin and golden dragon above.  Check them out at Nordstrom rack online if you want shiny pants.
You could also do a velvet pant with a sheen to it.  Last fall a lot of us bought velvet pieces, the difference between this year and last year is that this year they all have that shine to them. Anthro has these great wide leg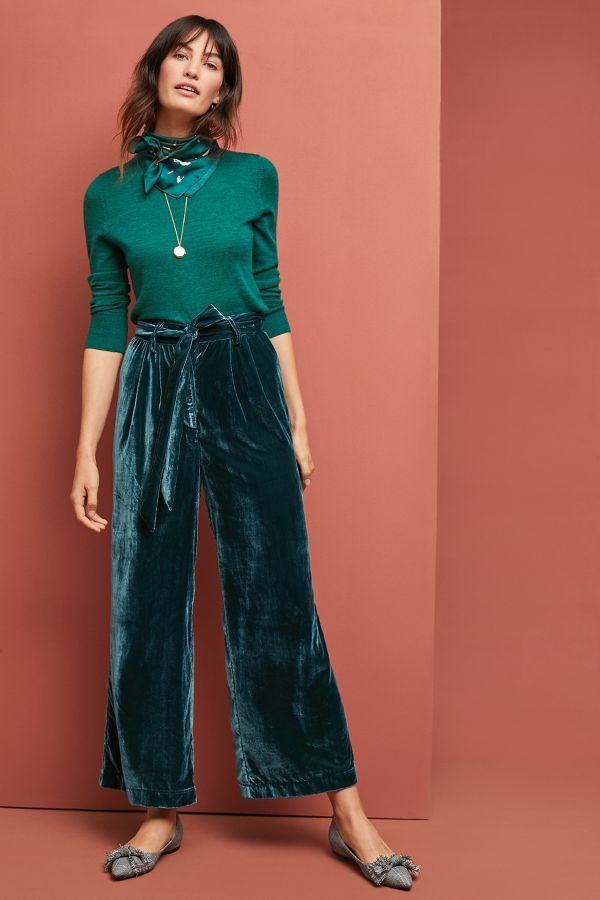 Emma velvet pants or my personal favorites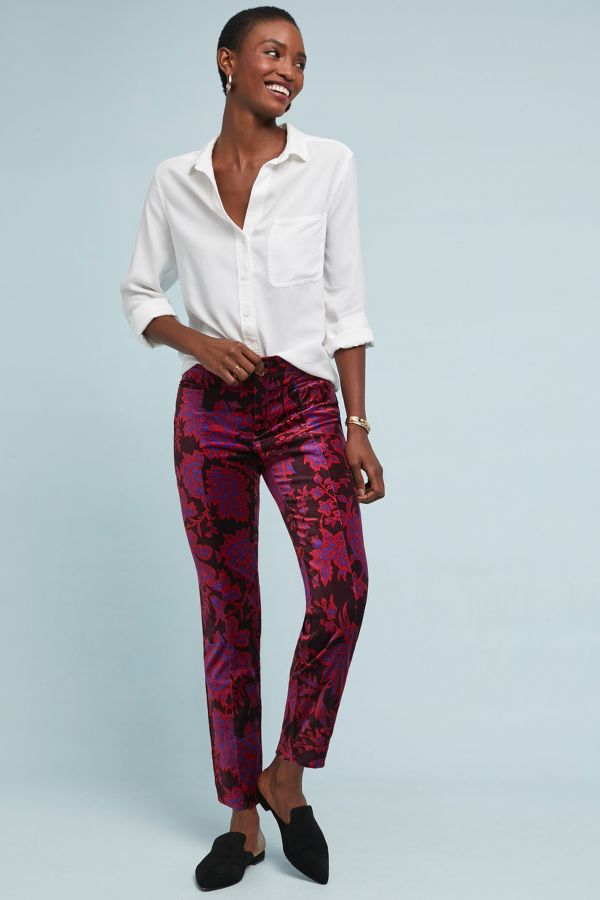 these Essential slim Velvet trousers that have both a sheen and a great print.
It's much easier for most of us to wear this trend on top or even as outerwear.  There are a ton of tops that echo the disco age and have a sheen, gloss or embellishment to them that it would be hard to limit yourself to just one!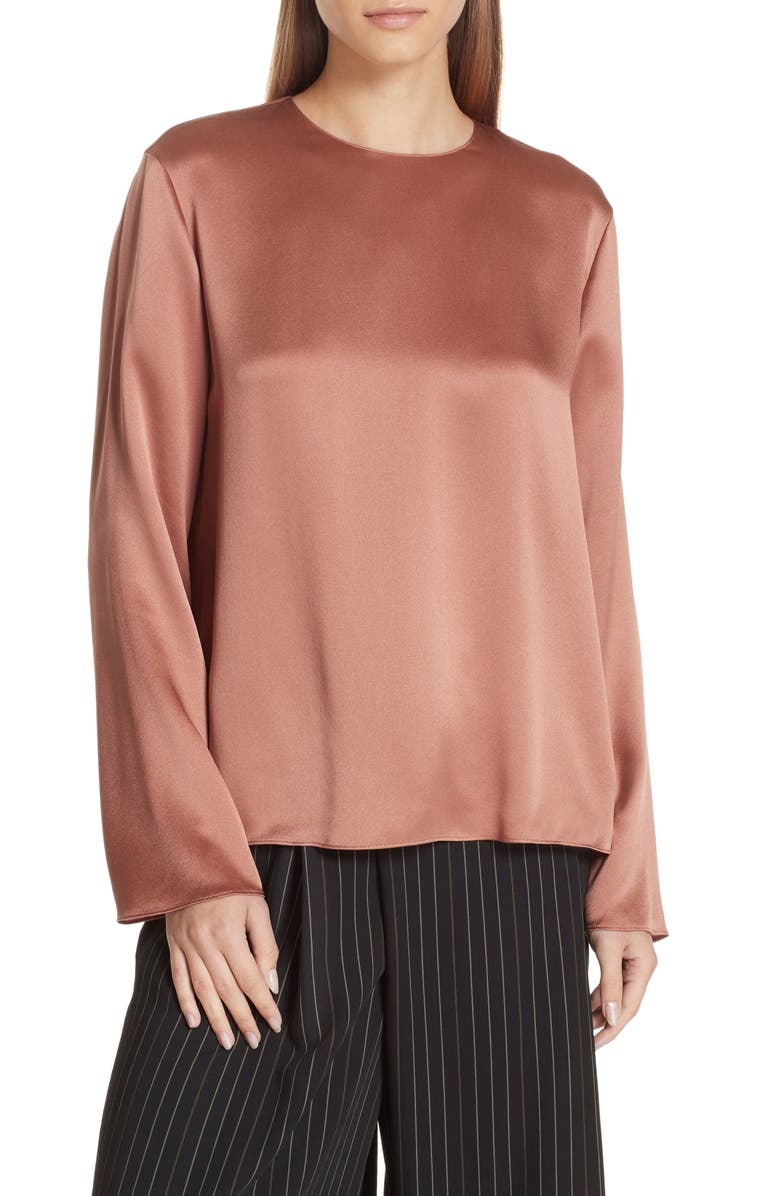 You could do something quite elegant like this Vince tie back silk blouse.  It can go to work, out for dinner and would dress up a dark pair of jeans perfectly.  And they don't have to be expensive as this Shiny Rib Drape Front top from Chaus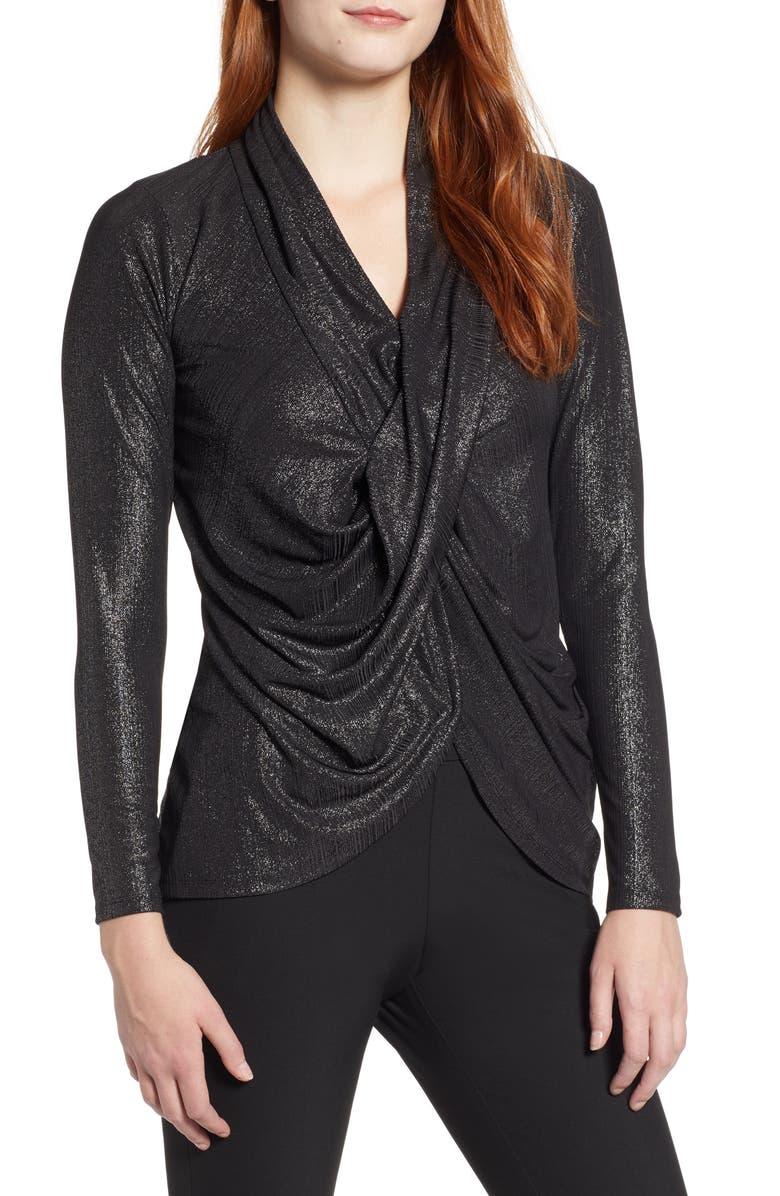 shows us.  Even just an Eileen Fisher tank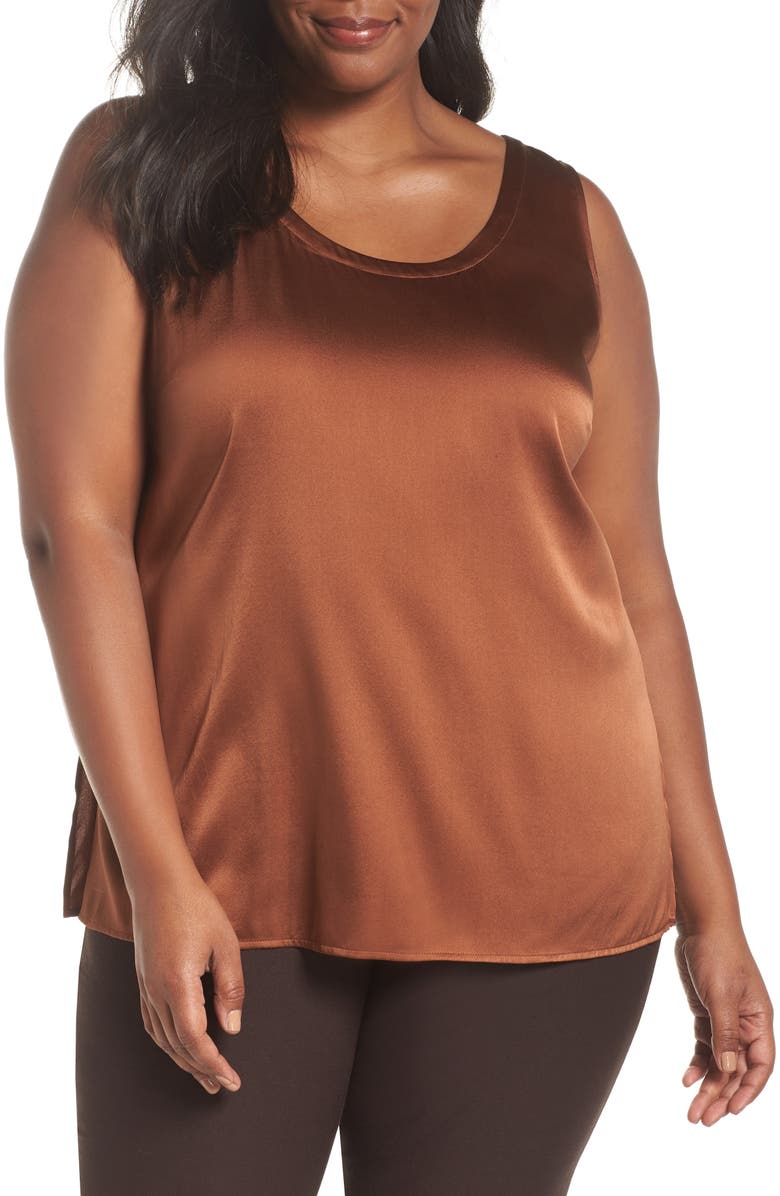 in a satin Nutmeg color under any blazer could hit enough on this trend to satisfy.  Or if you absolutely love shine and shimmer go all out!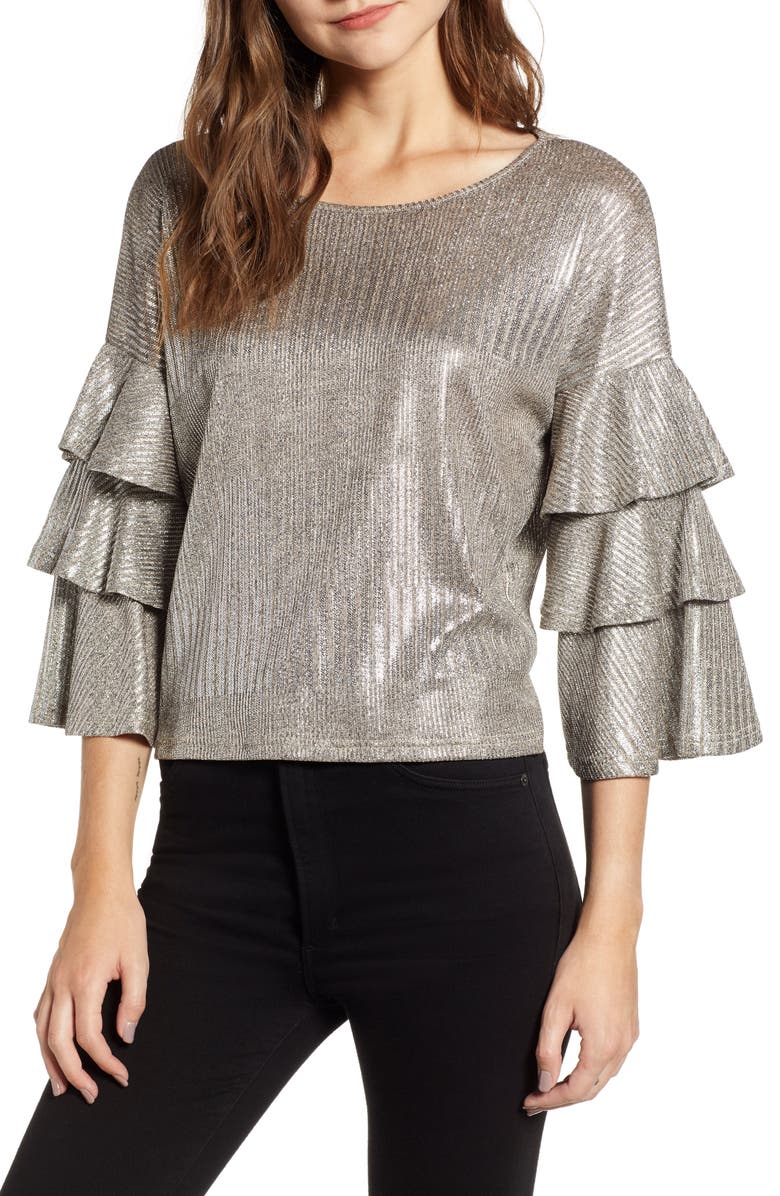 This Bishop+Young Metallic Ruffle Tiered Top would certainly turn heads.  You can even combine trends just like Diane Von Furstenberg did,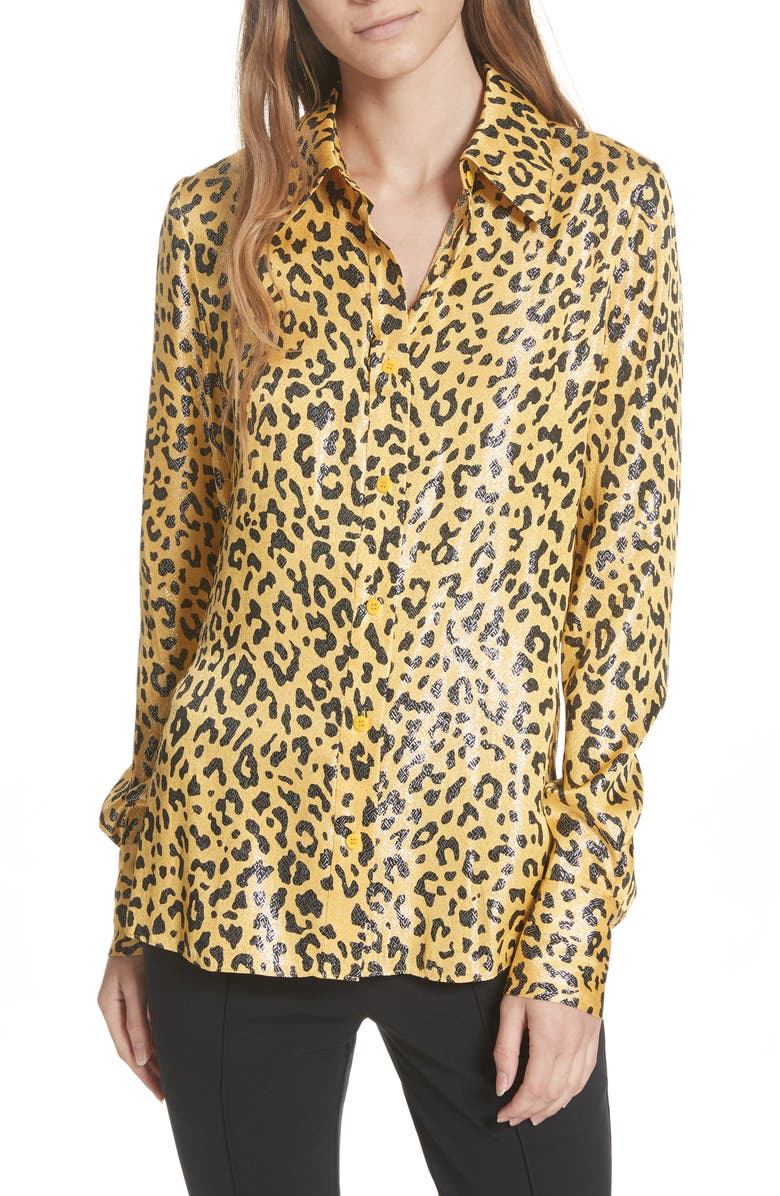 this Leopard Print Silk and Metallic shirt hits on at least 3 of the fall trends: Shine, Leopard Print and Neon Color!  Talking about buying one piece to cover your fall trends, DVF has it down pat.
For most of us, one top with just a slight bit of shine or metallic detail is enough.
I recently bought this Vince Camuto Deco Highlights Asymentrical Metallic blouse and it will cover me for lots of events and all my needs in this trend.
Jackets and Outerwear are also getting the shine and gloss treatment.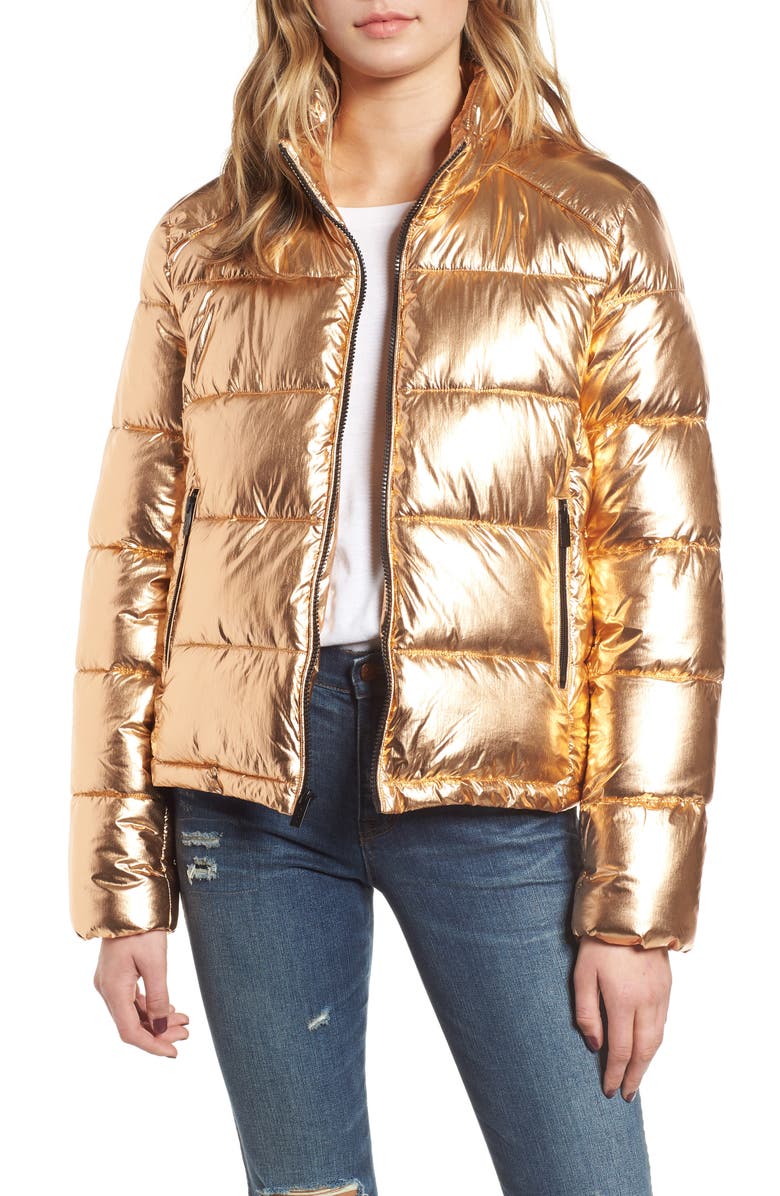 How about a shiny metallic puffer for winter, this Mark New York Metallic Puffer comes in gold and silver, everyone will see you crossing the street not matter how dreary it is outside.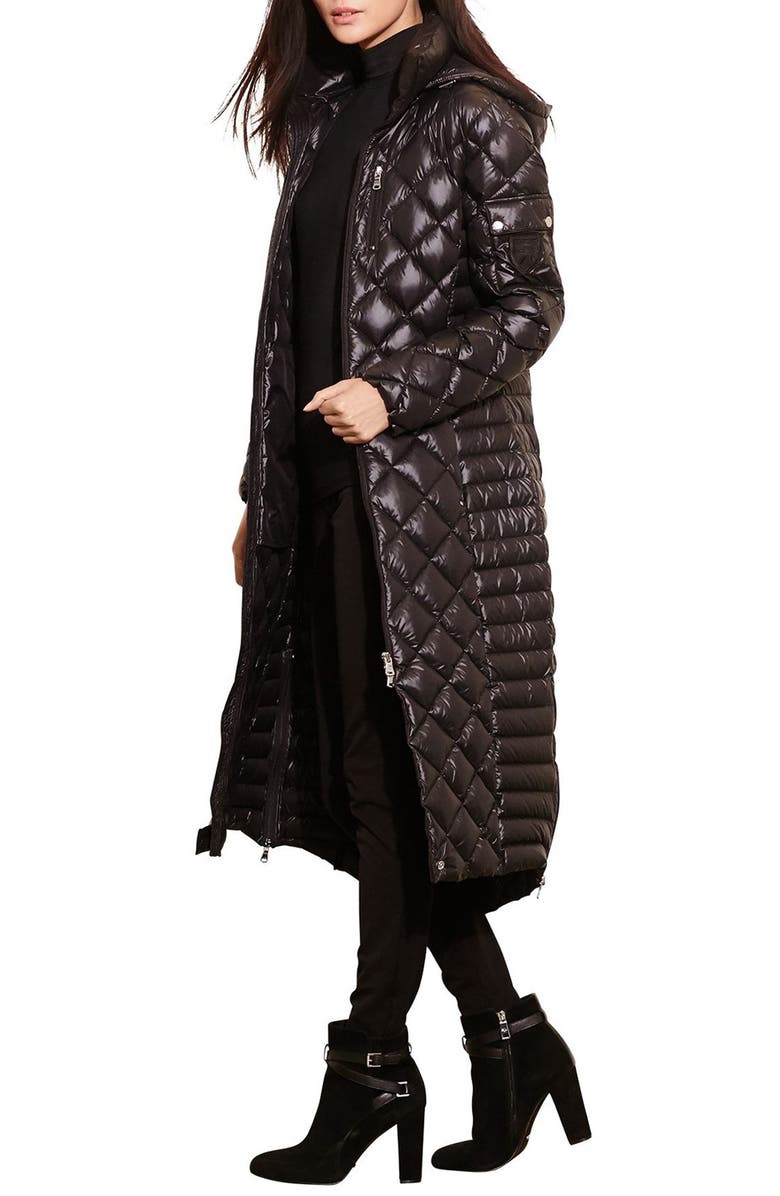 If gold and silver are too much for you, try a very sophisticated puffer in a shiny black by Ralph Lauren, it's packable and perfect for winter travel.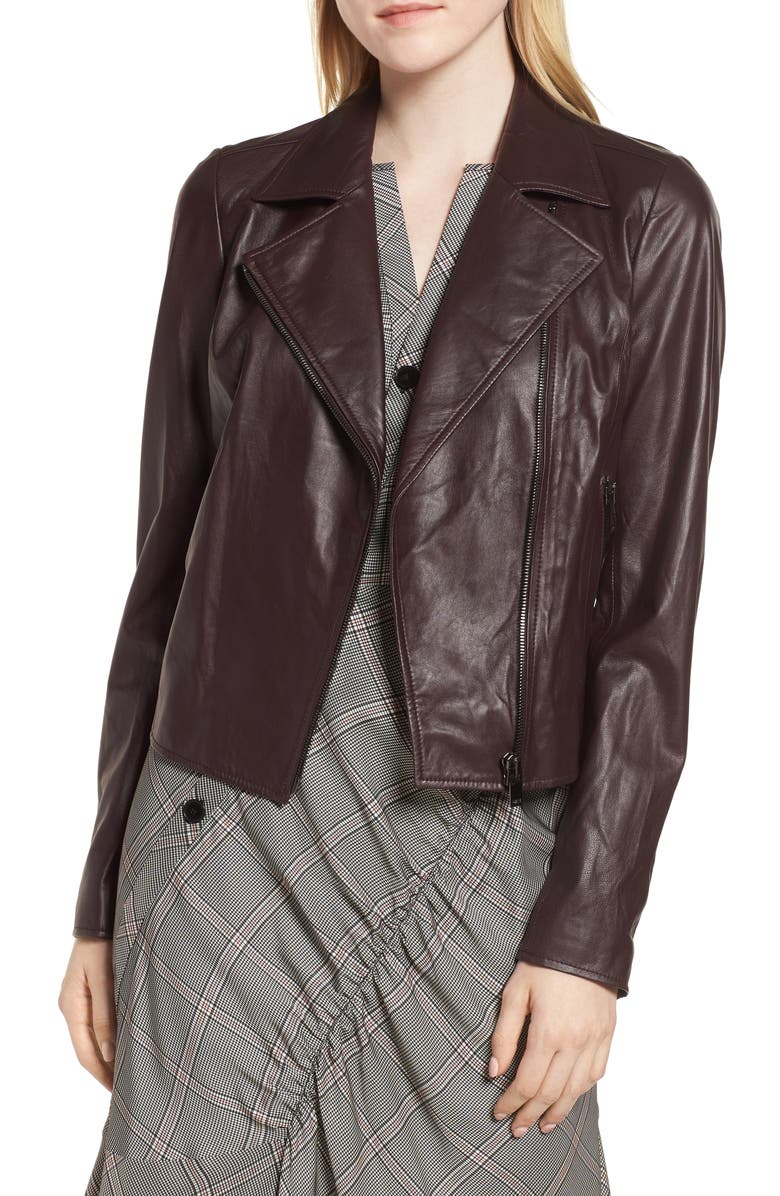 Even the leather Moto style jackets have sheen to them this season, this is Lewitt's leather Moto jacket.  All the above coats you can find at Nordstrom online.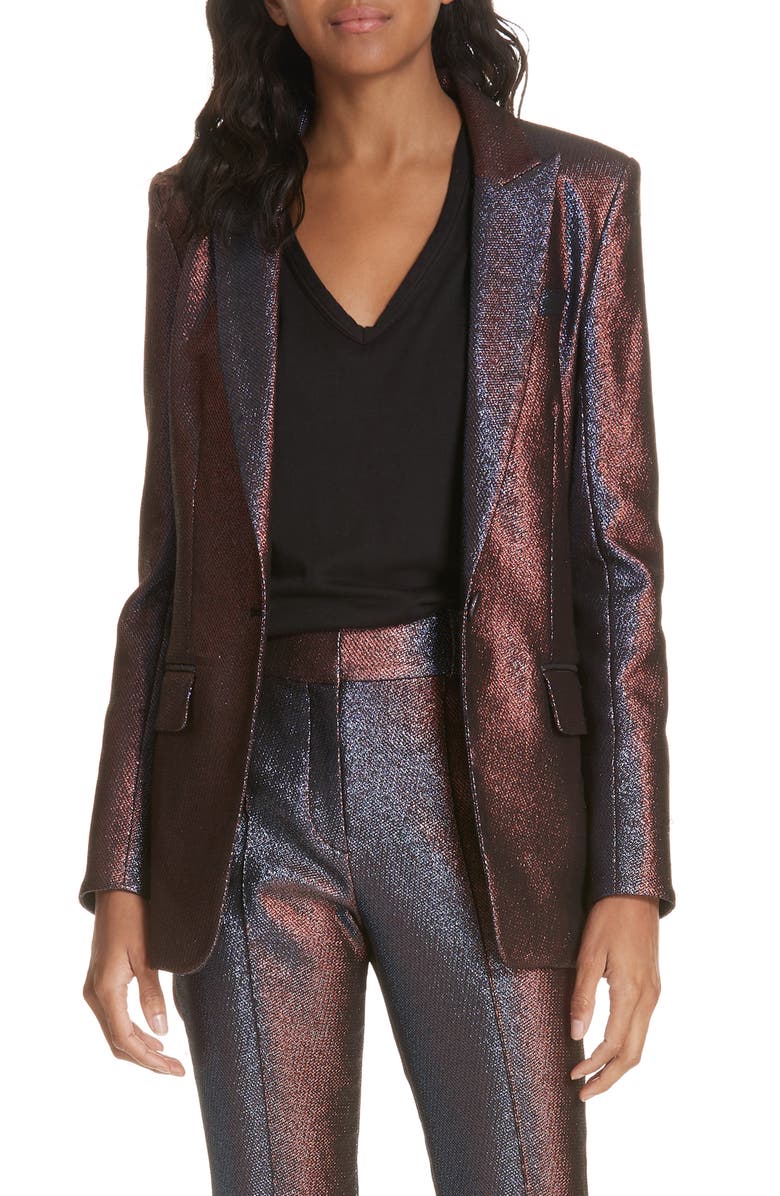 You can even have Blazers that have a metallic or velvet look.  It all works for Fall 2018! (this blazer is Veronica Beard at Nordstrom)
But what I think is the most important thing to bling this season is either your shoes or your accessories, or both if you like.
Who wouldn't love a brocade bootie? This fabulous little bootie is from Bruno Premi and you can find them at Anthro.  Anthro has a ton of bling to be found in shoes, and more coming as the month goes on.
How about these Mista Edith booties? Or
my personal faves, Anthropologies own Embellished booties!  None of these are over $300!
You can even shine your loafers! These are Kelsi Dagger Brooklyn Clara Loafers at Anthro and they come in a fab gold!
Classic T-strap getting the bling treatment too at Anthro and even your ballet flats can have some bling
.  Pick the pair that speaks to you.  I am not going to invest personally in too many pairs, I prefer to keep my bling a little more subtle.  I am going to be wearing my bling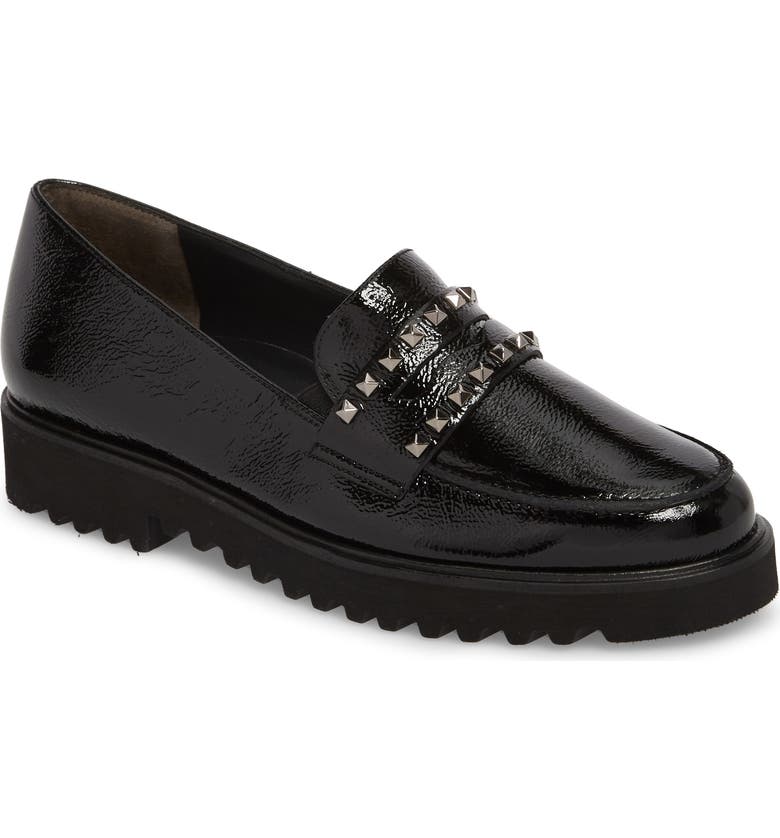 and shine in a loafer by Paul Green that I got at Nordstrom.  I love the look of shiny and blinged out shoes but when I buy them I never wear them, so this year I decided to just go a bit more subtle and see if I can keep my bling above my ankles.
Bags are blinged out and shiny too and if you are like me, this is a great way to add bling and shine to your outfit.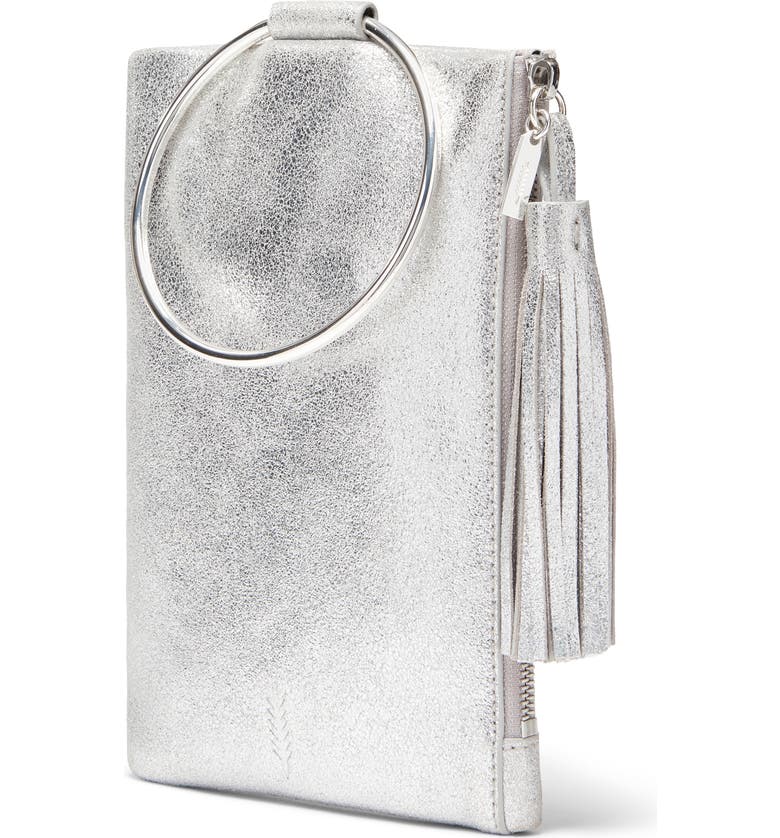 You could do a metallic wrislet with very trendy round handle from Nordstrom.  Or do a shiny Croc embossed tote
from Whitehouse Blackmarket that will go with everything.  Or go all out with a beaded clutch
in a fall foliage motif from Anthro. Look online and in stores, there is a ton of bling out there especially in shoes and bags.
Even though this is a major trend for fall, I still think less is more when it comes to bling and shine.  Great taste is knowing how much of the trend to wear so it suits you perfectly.  Do you need help relating this season's trends to your current wardrobe? I can help you.  Email me at Suethefashionista@gmail.com for an appointment.  Right now I am booking for November, perfect time for both your fall and holiday wardrobe.
Next week we will look at one of the biggest trends for Fall 2018, The Prairie and Western trend and cover all the denim and cowboy boots you can handle.
I hope you all have bought your tickets for CHW's Opening Luncheon Gowns for Gowns.  I will be curating the fashion show with fabulous evening wear by After 5 boutique in Vancouver.  You don't want to miss this! See above for details.
Until next time…