The 80's trend is not really new to any of us.  We all remember what we wore in the 1980's but this Fall we are taking that way of dressing and tweaking it with Leather, shades of brown and then layering it so it looks like new but is also a bit reminiscent of that time.
I always find that trends each season that echo a by gone fashion era is more for the youth of today than for the more sophisticated dresser.  But there are lots of ways to incorporate this trend into your Fall wardrobe without looking like Kylie Jenner.
What is the 1980's trend right now?  Well if you take a look at some of the clothing hitting stores, you are seeing defined shoulders in jackets and coats. Aritzia has their Babaton 1-01 line going into stores shortly and you can see things like their Delaunay Blouse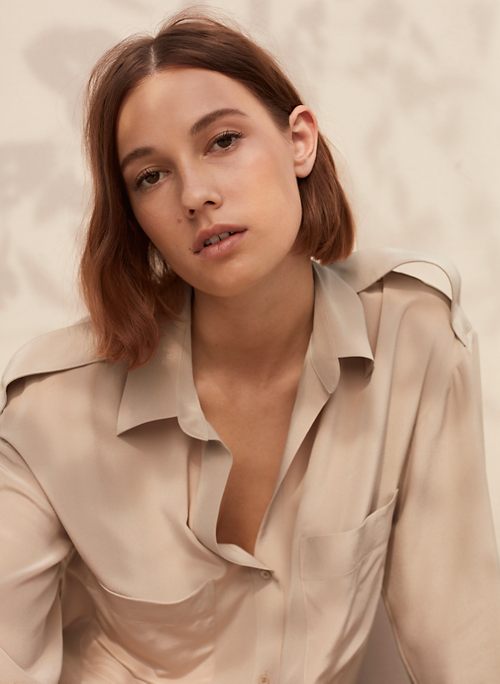 with its strong shoulder accentuated by epaulettes.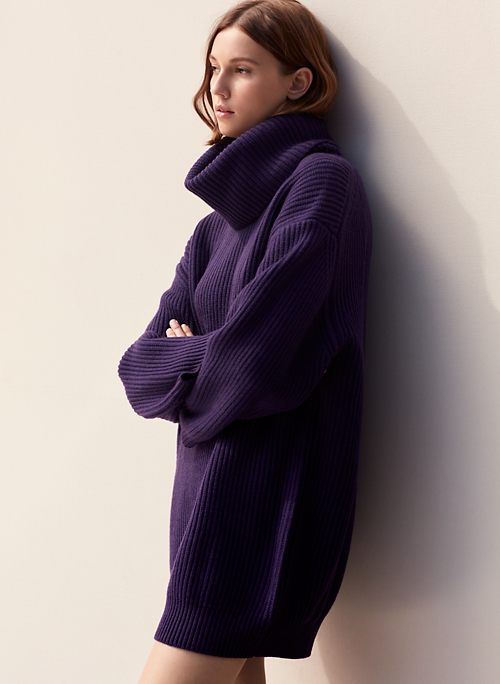 And their Remington knit dress, so reminiscent of all the sweater dressing that was so popular in the 80's.  Ann Taylor also has a men's wear inspired collection that brings back a 80's feel.
Their plaid sweater shift dress is something I definitely would have worn in 1980 something, with a nude shade of tight and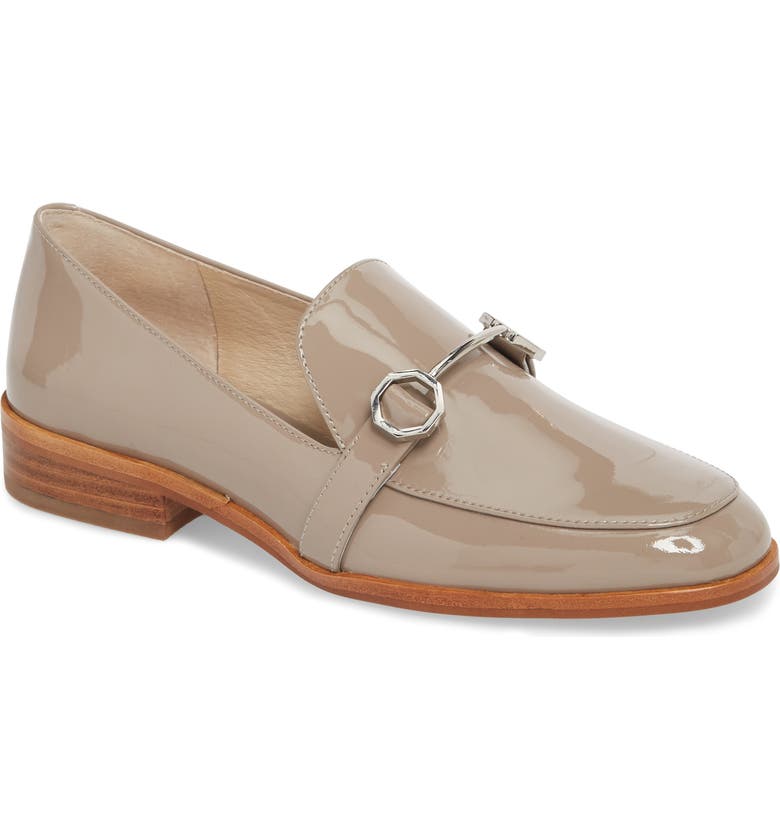 pattened beige or brown loafer.  If you want to take any of the looks above and modernize them a bit than change the shoe to either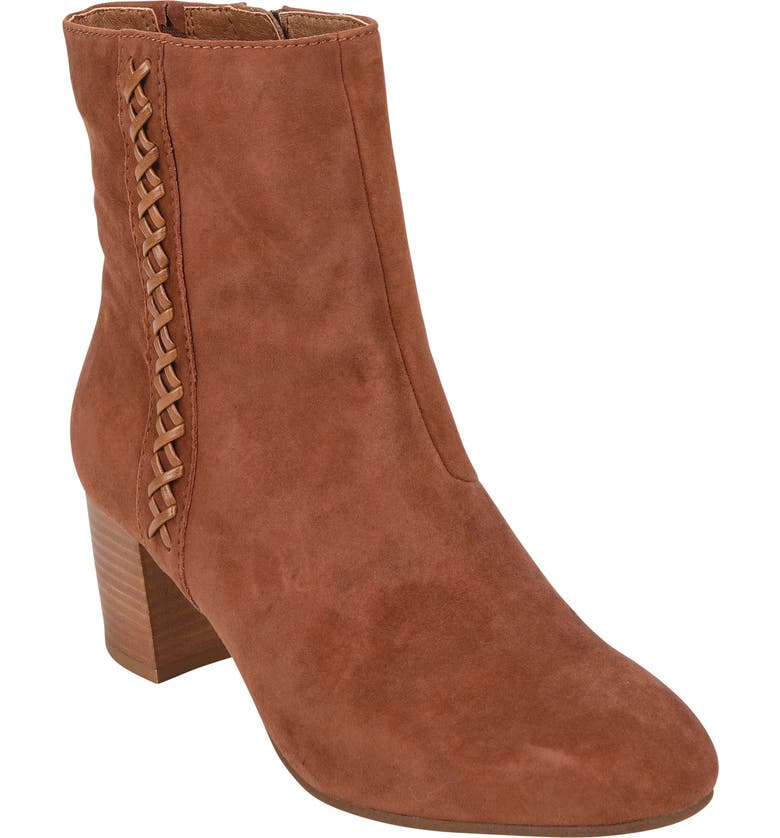 a bootie with similar coloring like this Spata bootie by Earth at Nordstrom or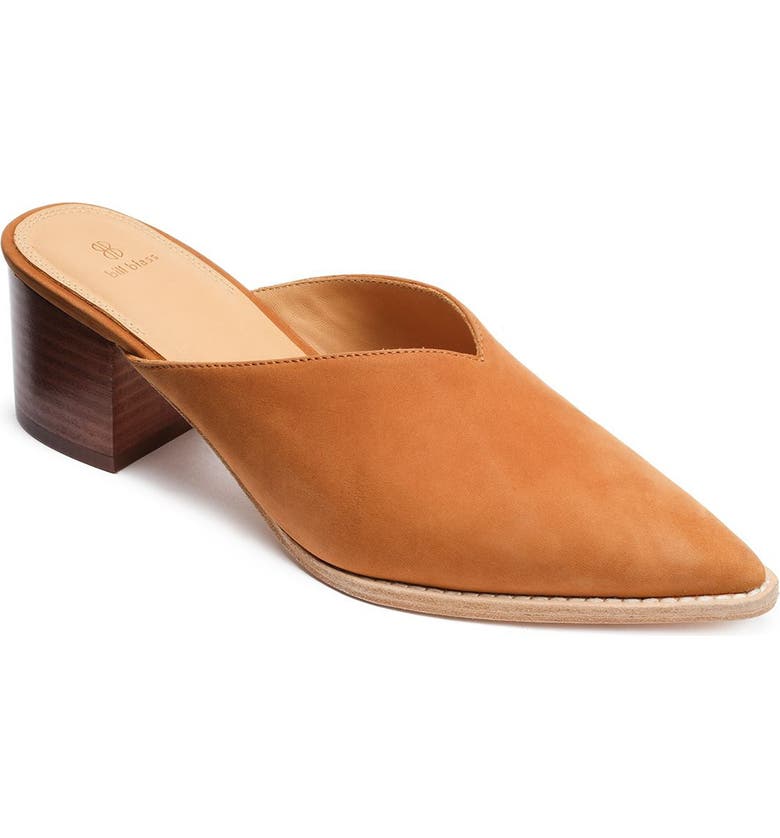 a very modern style mule like the Taj mule by Bill Blass also at Nordstrom.  If your clothing resembles something you wore in the 1980's always try and modernize it with your shoes or accessories.  My mother used to always say that if you are old enough to remember the fashion trend you are too old to wear it the next time it comes in again, but I have found that if you don't do the trend in excess and keep your other pieces, shoes and accessories, modern most women can pull it off.
The 1980's trend isn't just about the styling of the clothing it is also about the colors that were popular then.  Browns and different shades of beige's were very strong but so were colors like Fuchsia, Royal and some other strong neon shades.  Sometimes, just one piece of clothing that echo's those colors with your denim or neutral bottoms is enough to hit on that trend a bit if you don't feel it's for you.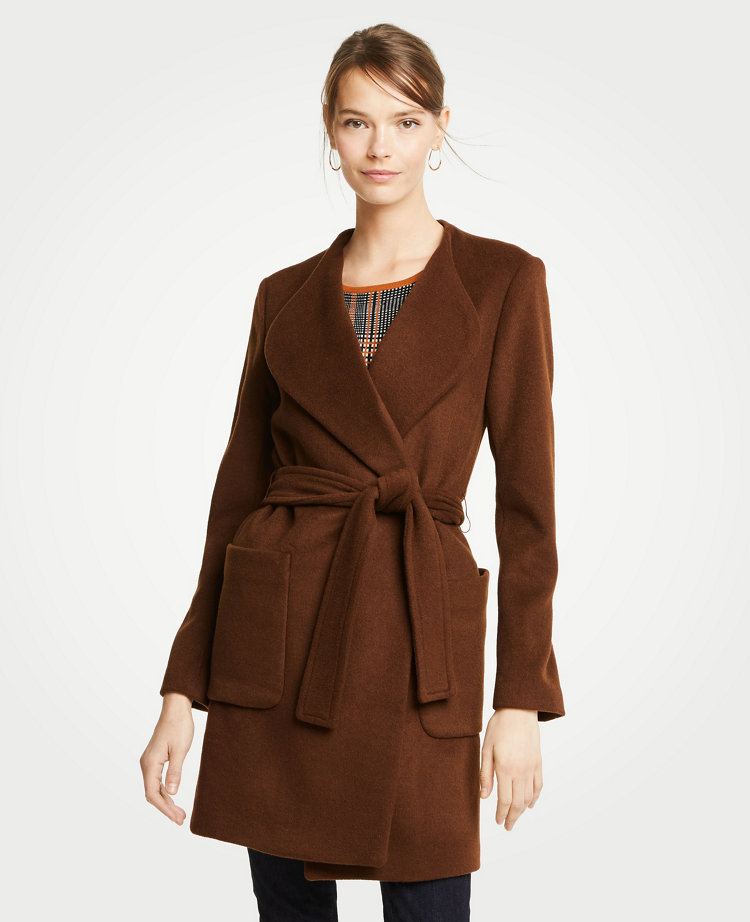 Ann Taylor has this gorgeous Wool Blend Wrap coat on it's website and the style of the wrap coat is very today but the dark maple color it comes in is very reminiscent of the 1980's.  Pair this with your denim and boots or wear it over black and create your own homage to the 1980's.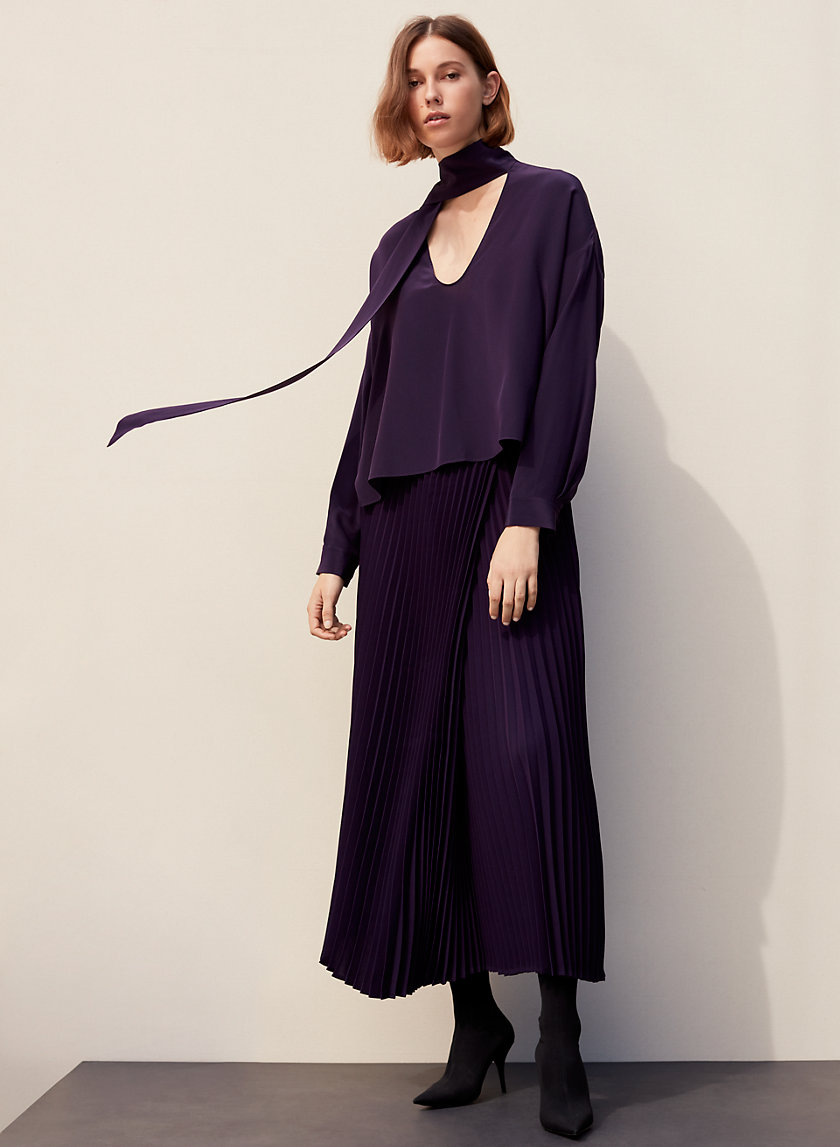 Babaton 1-01 at Aritzia.com has this Purple Thistle colored Fontana blouse (it ties in either the front or back, tie it in the front for a modern look and behind to be retro 1980's) pair it with their Sobel skirt in the same color and it is very reminiscent of what we used to wear in 1980 something.  Particularly the midi length, I think by the mid 1980's every dress and skirt I wore was midi length.
There is a ton of brown and brown shades everywhere.  Nordstrom has a section of their website that is called Retro Redux and if you go there and look you can see how the colors of the 80's tie into styling of today.  Notice the way the jackets and blazer fit.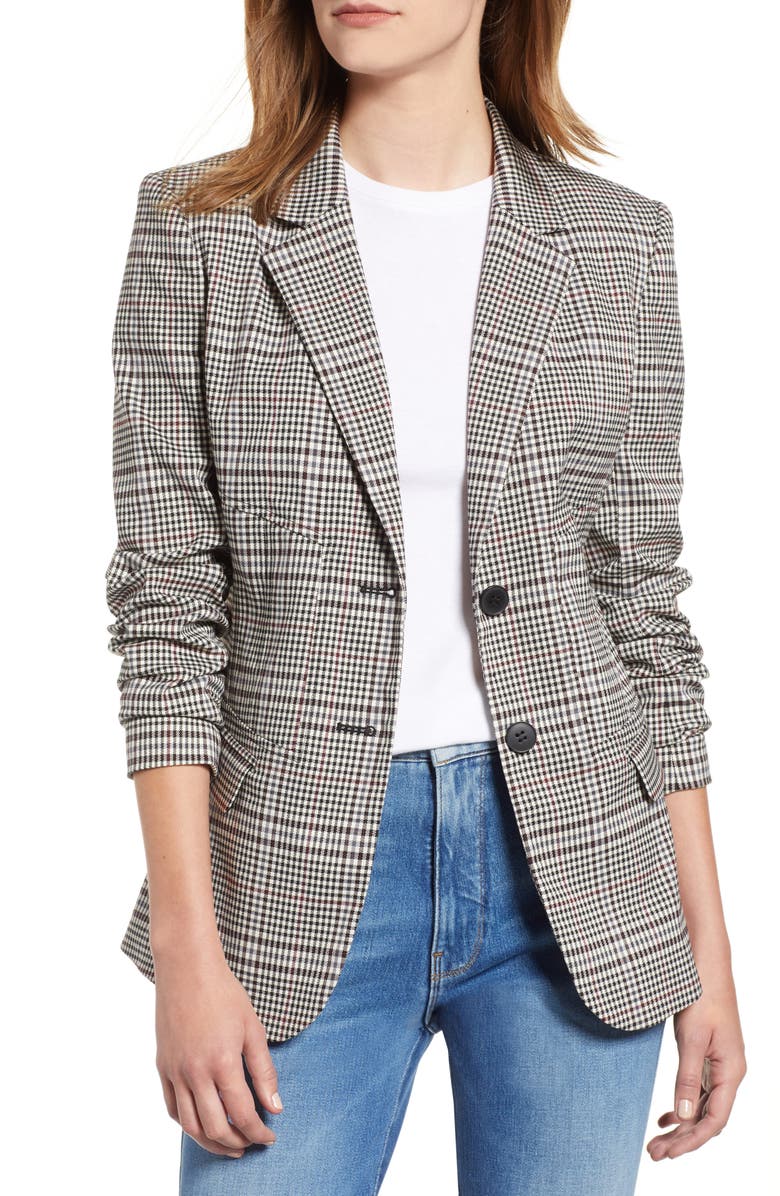 Either a little closer to the body like this Chelsea28 Plaid Blazer or bigger and boxier like Vince's Double breasted wool jacket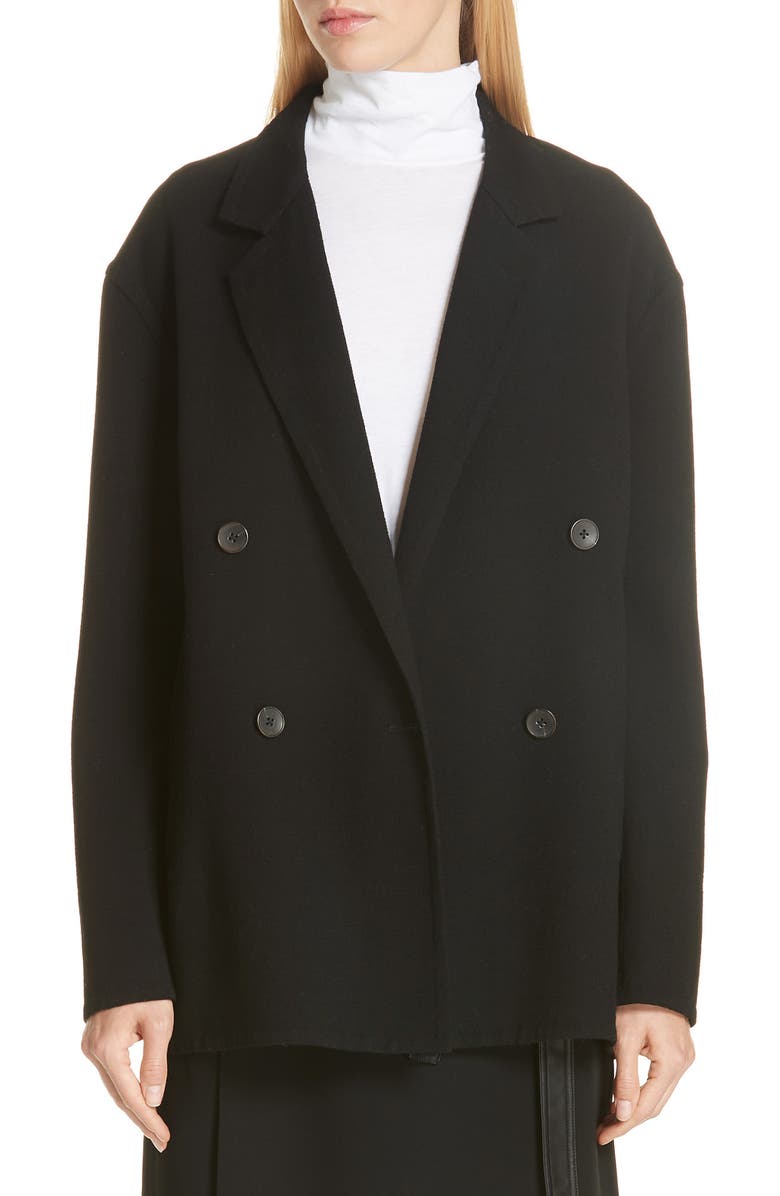 .  Both are reminiscent of something from the past while having a feel for today.  Or look at the shape and silhouette of the pants, they are wider at the hem without really being flares.  Flares were out in the 80's but we definitely wore our pant hems wider.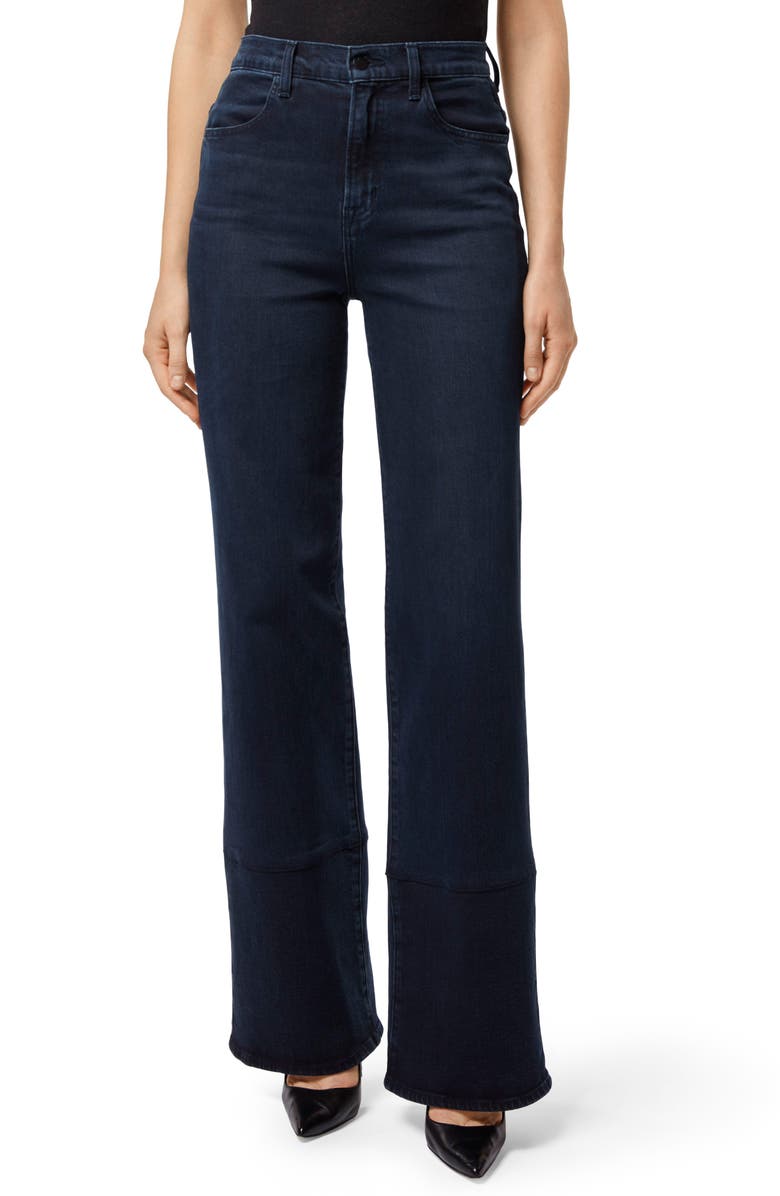 If you want to go casual try a pair of wider leg trouser jeans like J. Brand Joan High Waist Wide Leg Jeans, and if you want a pair for work or just a bit more dressier than try a pair like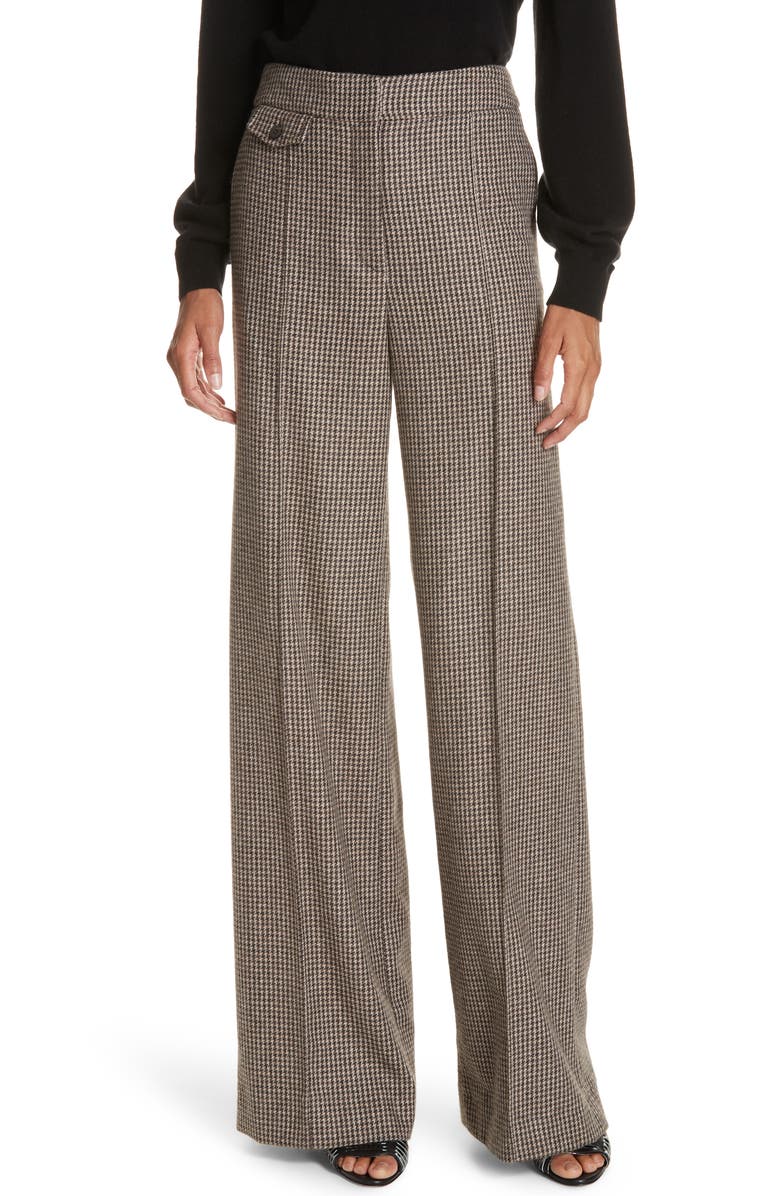 Veronica Beard's Jewell Houndstooth Trouser, it is super retro but pair it with a modern top and wear it to work or out in the evening. Nordstrom also has you covered top wise, because what is better for an 80's retro top than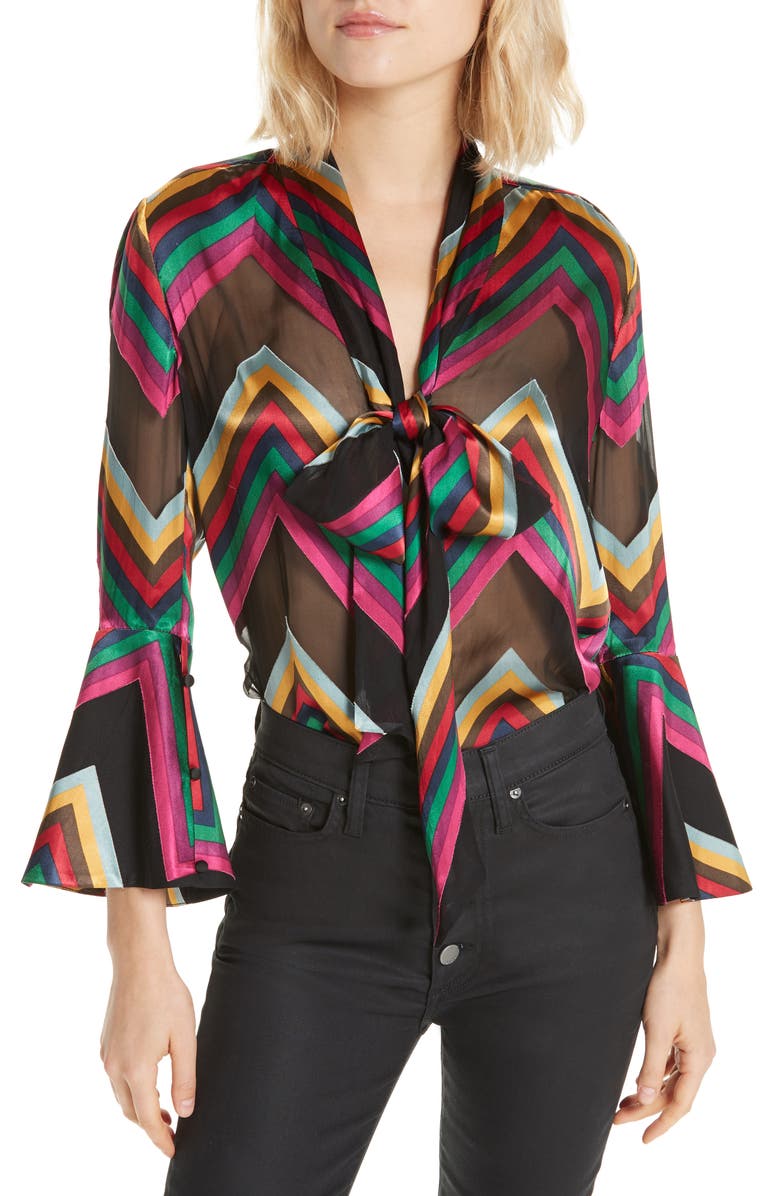 this Chevron Stripe Silk Blend Bow Blouse by Alice+Olivia.  Wear it with slimmer bottoms or wide leg crops for a modern feel or go all out 80's by wearing it with wider leg full length bottoms.
Personally I would just touch on some of the brighter colors.  Anthropologie can help you do just that.
Try a Marigold colored button sleeved turtleneck with your wide leg jeans.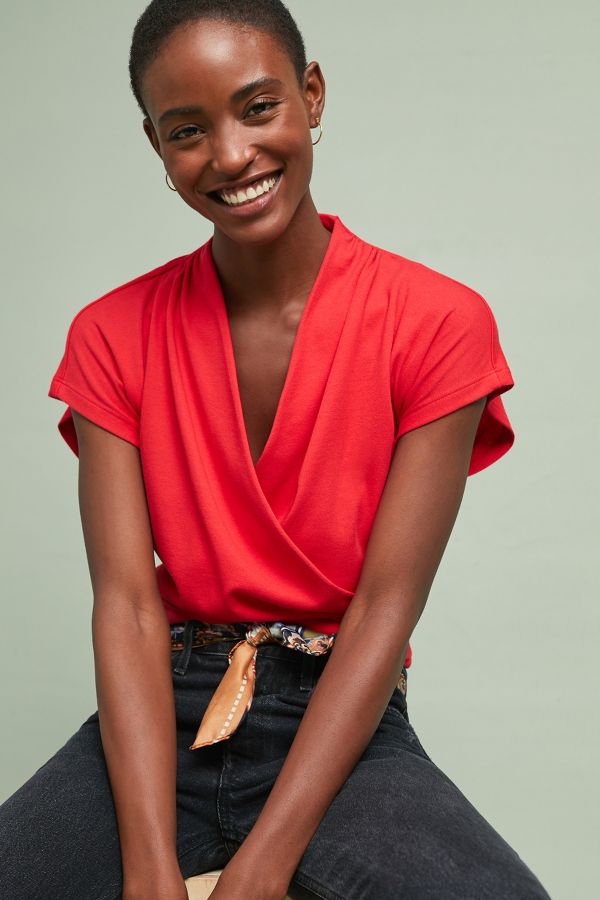 or try the Wakefield Wrap Top in the brightest Cherry!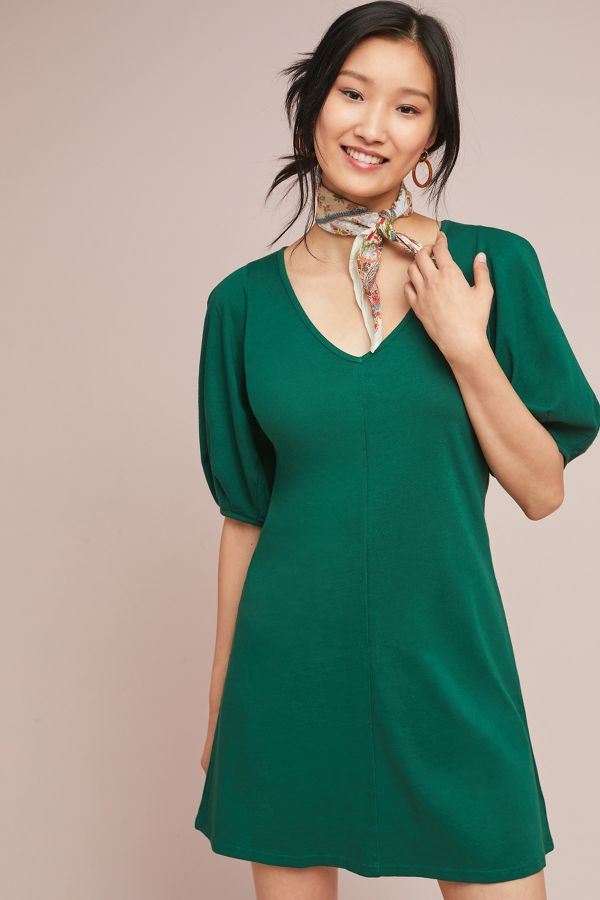 You can also echo all the forest and other shades of greens we wore in the 80's with this great little front seamed dress by Velvet at Anthro.  It also comes in Saffron yellow and black.
The other thing that can tie into the 80's but is modern is leather.  Leather wear is huge for this fall.  You will see it tie into almost every trend but there are some specific things in it that are distinctly 1980's.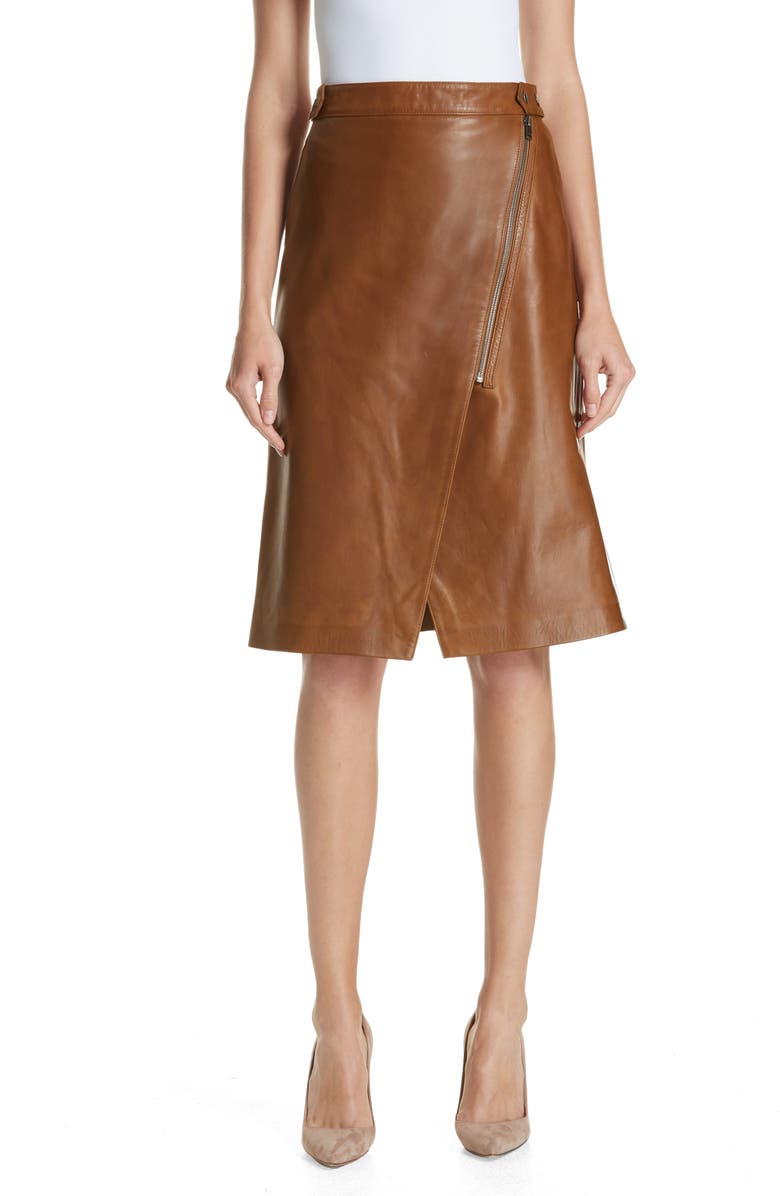 Nordstrom is showing their Signature Faux wrap leather skirt in Rustic Bisque, which when paired in a tone on tone combination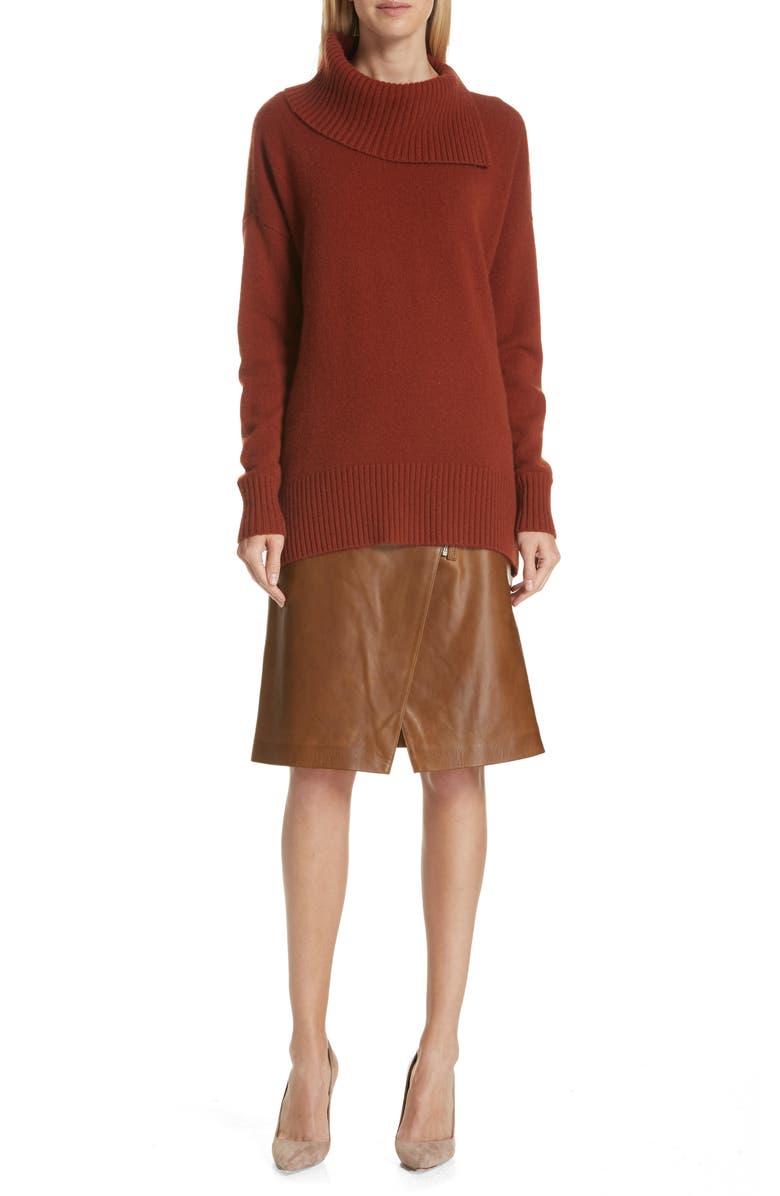 with the Nordstrom Signature Cashmere pullover takes you right back to 1980.  Or you can modernize your leather jacket
with today's styling but with a stud detail reminiscent of the 80's bling that was on everything.  This is the Stud Detail Leather Jacket from Whitehouse Blackmarket and it would be fabulous paired over the Alice+Olivia bow blouse and wide leg trousers above.
I am not going to go into detail about leather pants, but you can find them if you want them.   It is much more sophisticated to wear your leather in skirts and jackets and if you want the 80's feel to the max do your pants in corduroy or velour.
Try these Frame LeHigh Ankle straight Corduroy Pants in Warm Tan from Nordstrom or
try a pair of Velour tie waist pants ( my mother wore a ton of Velour in the 1980's) by Moon River also at Nordstrom.
For shoes and accessories, detail is key for echoing this era.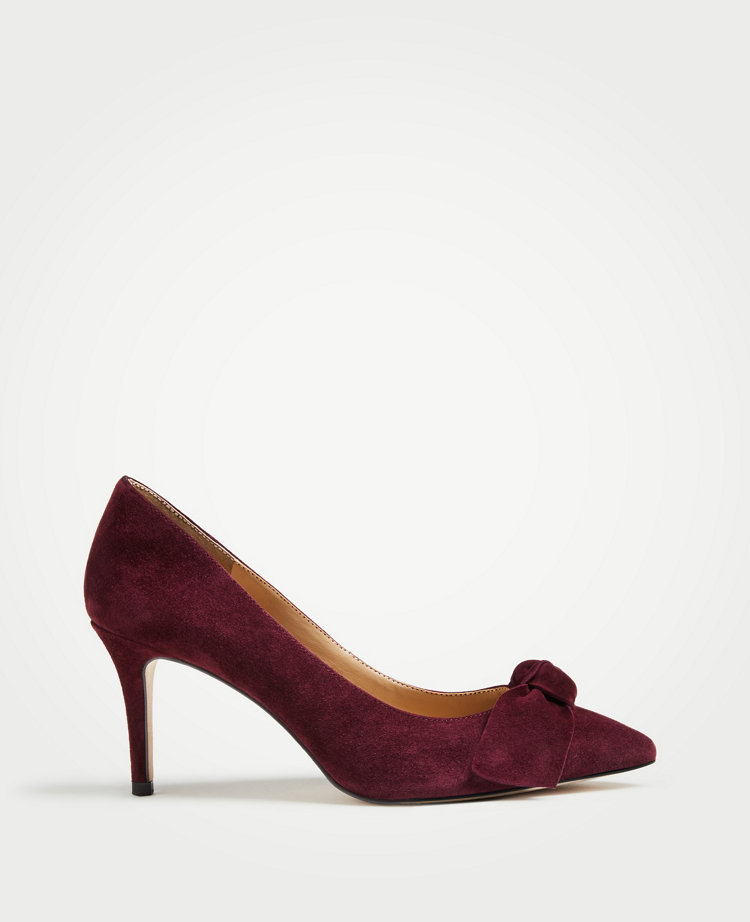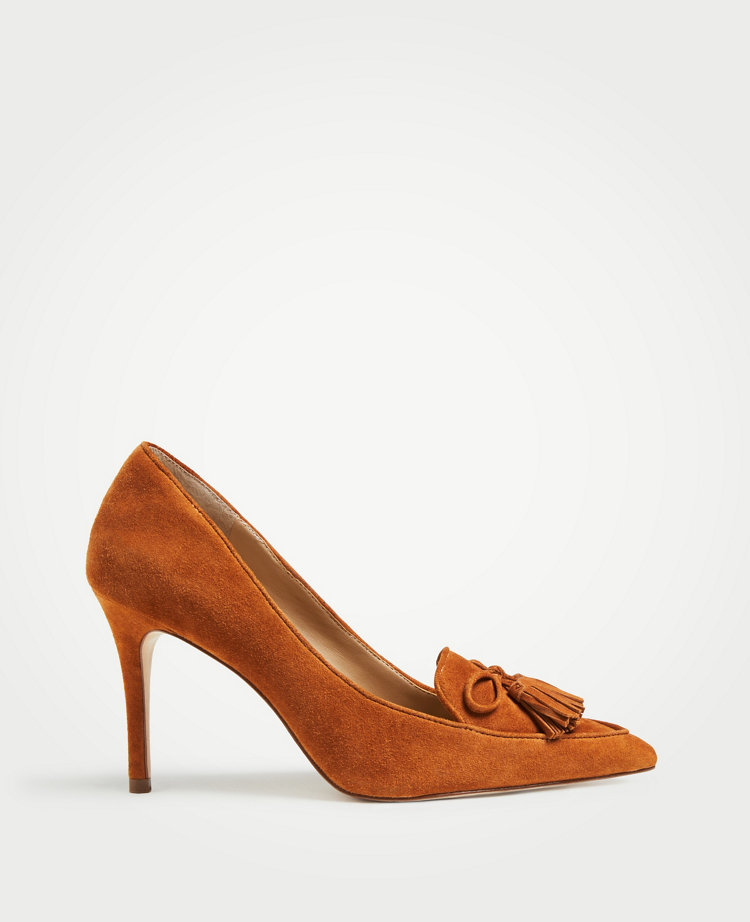 Any bow or tied tassel detail, especially in suede is very 80's.  These are both from Ann Taylor, pair them with any wide pant or midi skirt for work and you have the trend down pat.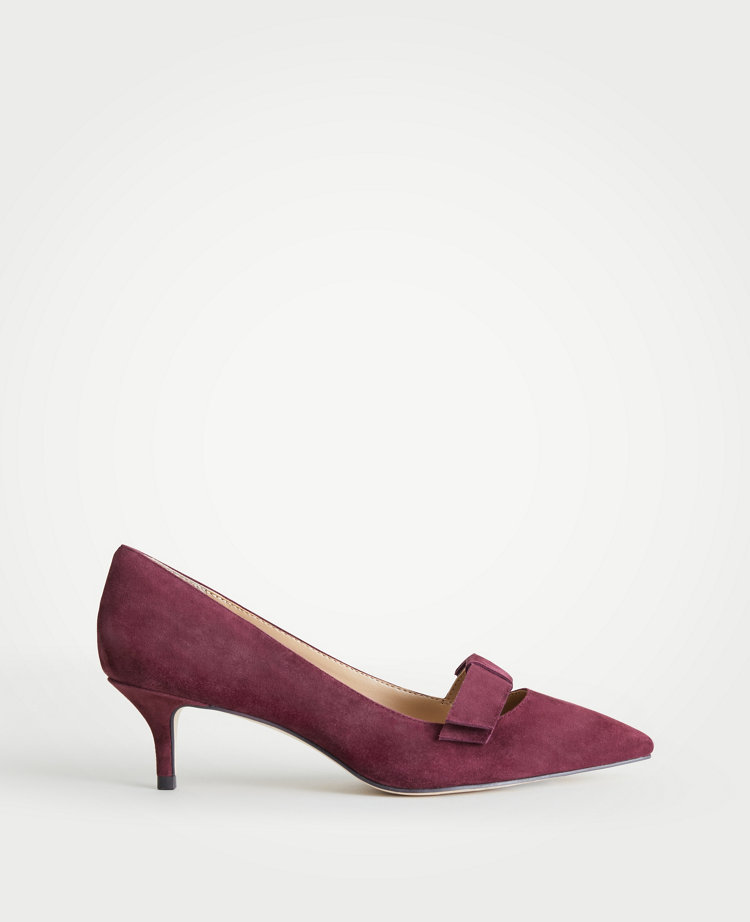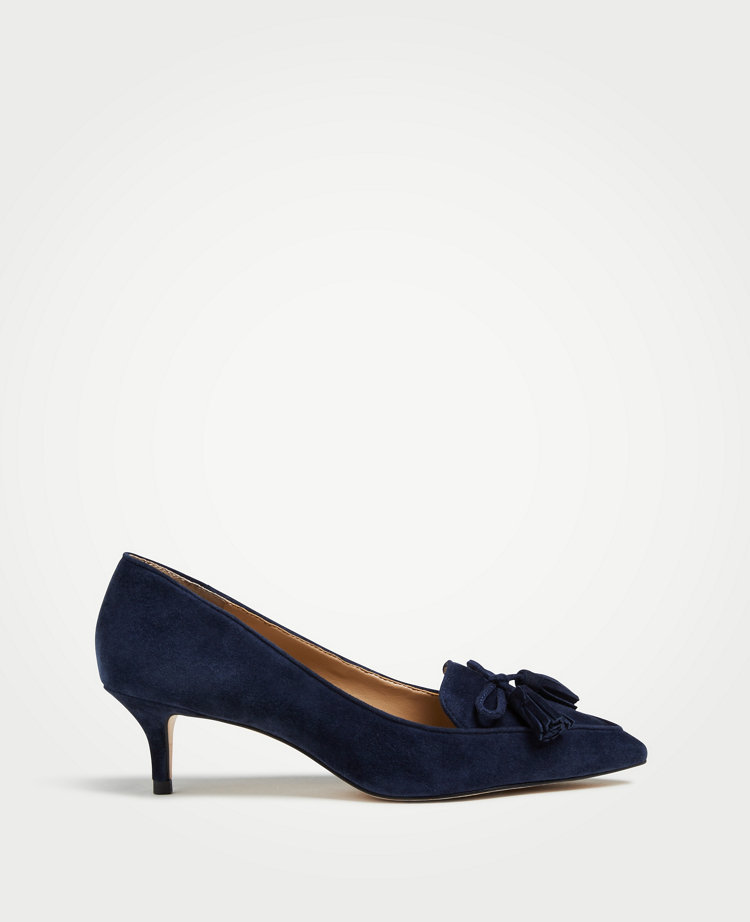 You can also do this trend in a kitten heel, which will be modern and retro at the same time. We also wore a lot of loafers in the 1980's, any you see with detail like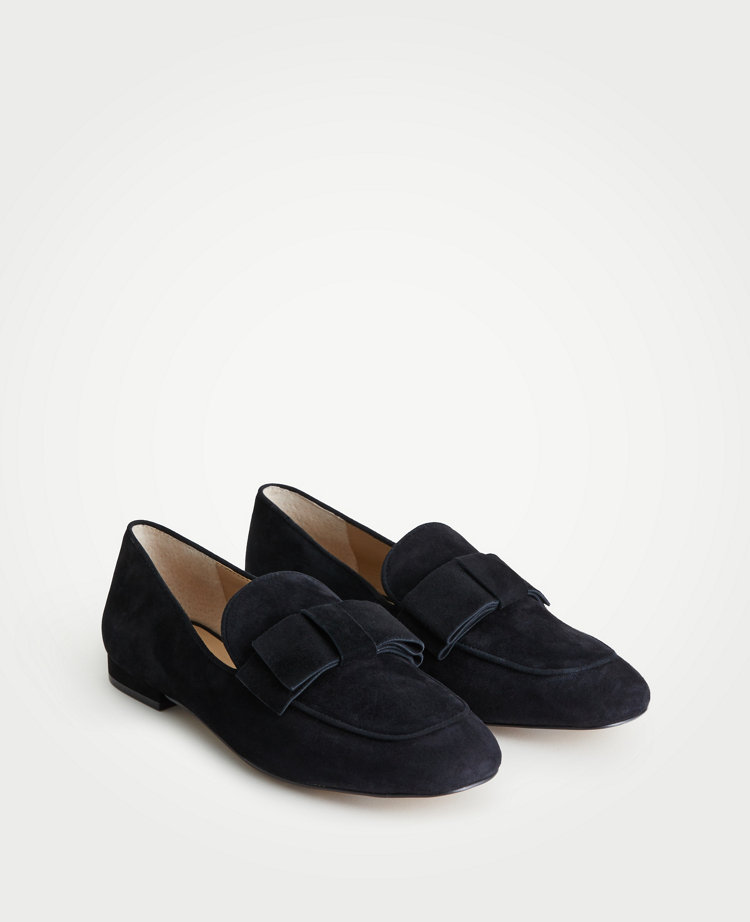 bow or even a penny loafer will be retro.
The suede pair with the bow is AT and the penny can be found at J. Crew.
The last accessory I am going to talk about in this blog that will make your outfit look retro 1980's is a colored lens in your sunglasses.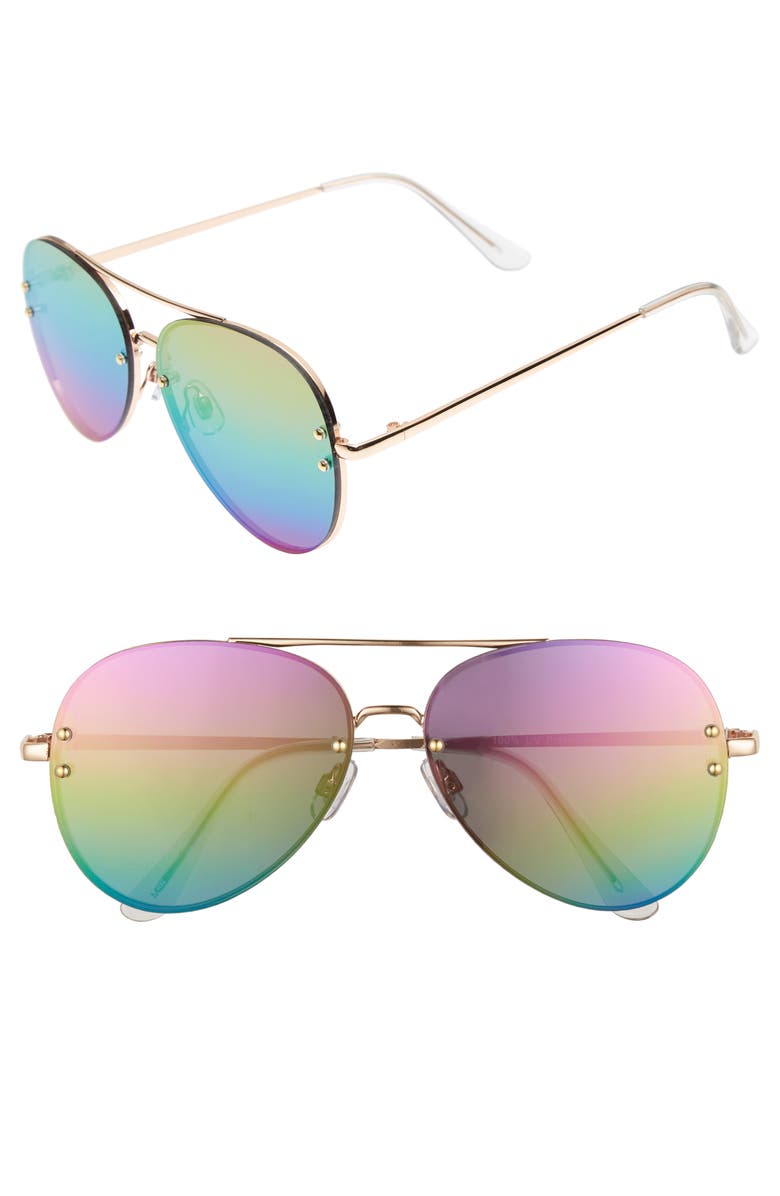 Try some mirrored mult colored aviators from Nordstrom's BP collection.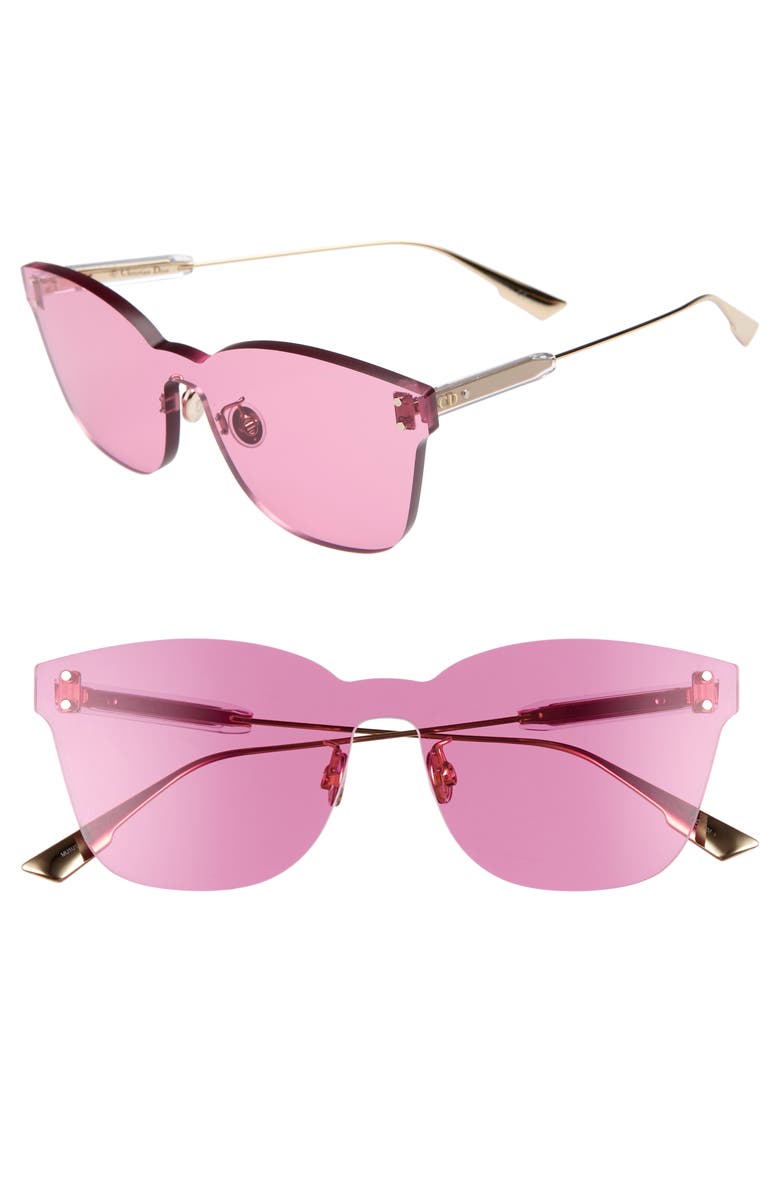 Or try a retro pair from Christian Dior and see the world through Rose colored shades. They also come in Blue and Yellow if you prefer.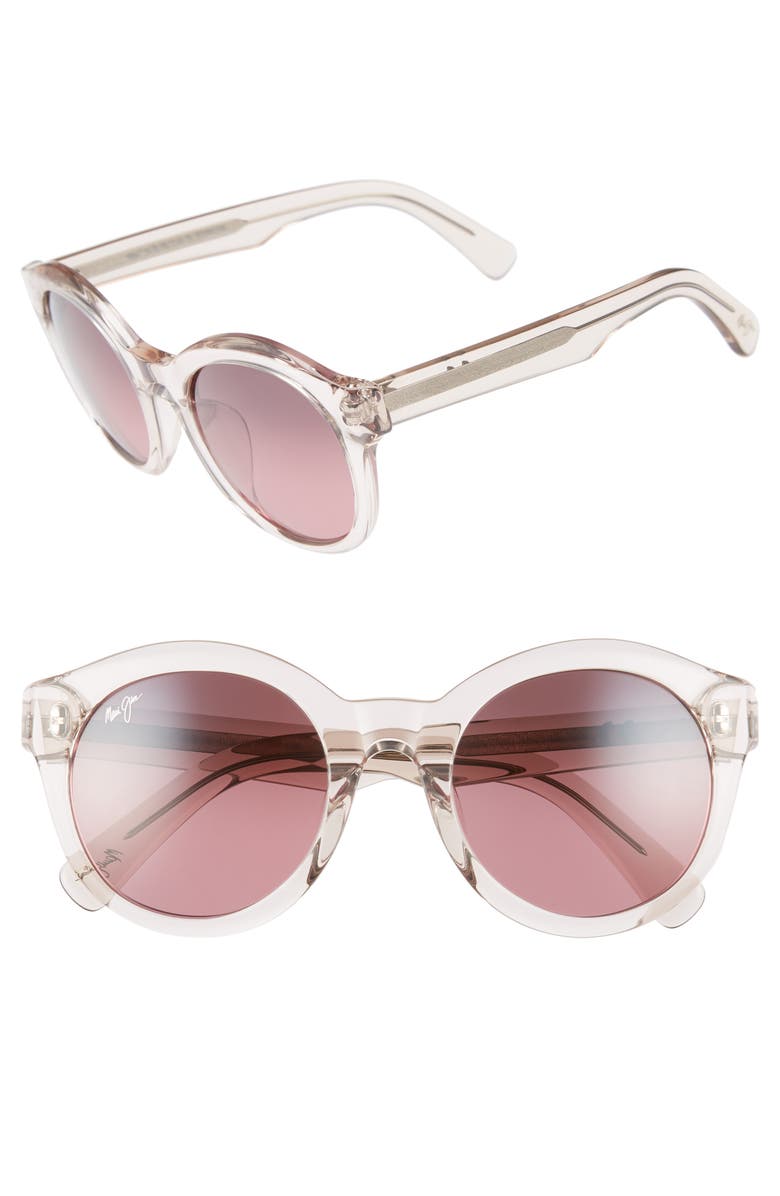 Or do your round retro glasses from Maui Jim with clear frames and pink lenses. All the above at Nordstrom.
Anthopologie also has a ton of sunglasses on-line that either have colored lenses like these from Ray-Ban or
have a retro frame like these from Raen. Between Anthro and Nordstrom you are sure to find a pair that looks great on you and echos exactly what you want it to from the 1980's.
There are lots of different aspects to the fall trends this year.  Last week we talked about plaid and as you can see it shows up here as well.  You will see things like Plaid, leather and even a bit of retro items show up in other trends as we go along.
Last week I said Plaid was a print and someone commented that it is not a print but a pattern.  That is true Plaid is a pattern because a lot of times it is woven right into the fabric like in the Ann Taylor sweater dress above, but it is also a print ( a print is printed on the fabric and not woven into it) because in some cases the plaid is printed onto the fabric, like sometimes in a blouse.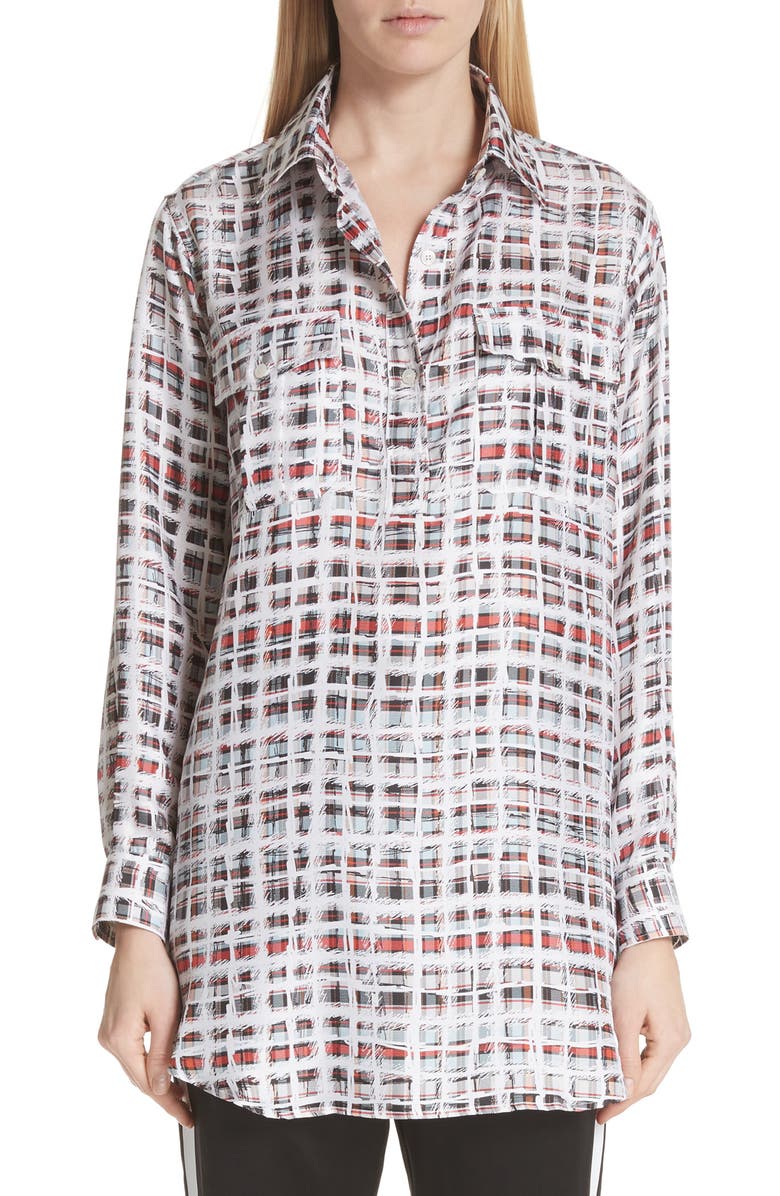 In a blouse like this silk one from Burberry you can see that it is printed on the fabric.  So I apologize for not saying it was a pattern.  Animal print will be the same when we go through that trend, it is both a pattern and a print, depending on how it is either woven into or printed on the fabric.  But for our purposes I think I will refer to them as prints just because it covers a greater meaning than patterns.
Do you need help figuring out how to wear Fall 2018's trends? If you want an appointment for personal styling email me at Suethefashionista@gmail.com and we can set you up with the looks that work with your current wardrobe.  And please don't forget to buy your tickets for
Gowns for Gowns a special Fashion show put on by Canadian Hadassah-Wizo in Vancouver on Oct. 21.  I am working with After 5 Fashions to curate all their fabulous evening wear for the show.
Until next time…