If there is one element of spring that is the absolute most important it is COLOR! Spring 2018 is nothing if not colorful. Brights like Yellow, Orange, Lime, Fuchsia and more are everywhere and they are right beside pastels like purple, rose, saffron, robin's egg blue etc.  Colors are mixing and matching and you can make color what you want in Spring 2018.  Black and white are also a part of the mix, especially in prints, stripes and dots. So one of the greatest things about spring 2018 is that you can wear the colors that suit you and be perfectly in style.  And don't forget that not only are solid pieces of clothing super colorful, but all your prints are getting the same treatment.  So hang on to your seats as we go though some of the most important colorful looks of the season and how you can wear them in real life.
Brights
I think everyone feels good when they see the sun and gorgeous bright shades of some of our favorite colors.  If this is what you are all about then look no further than some of our favorite stores.  Anthropologie has you covered in a great t-shirt look.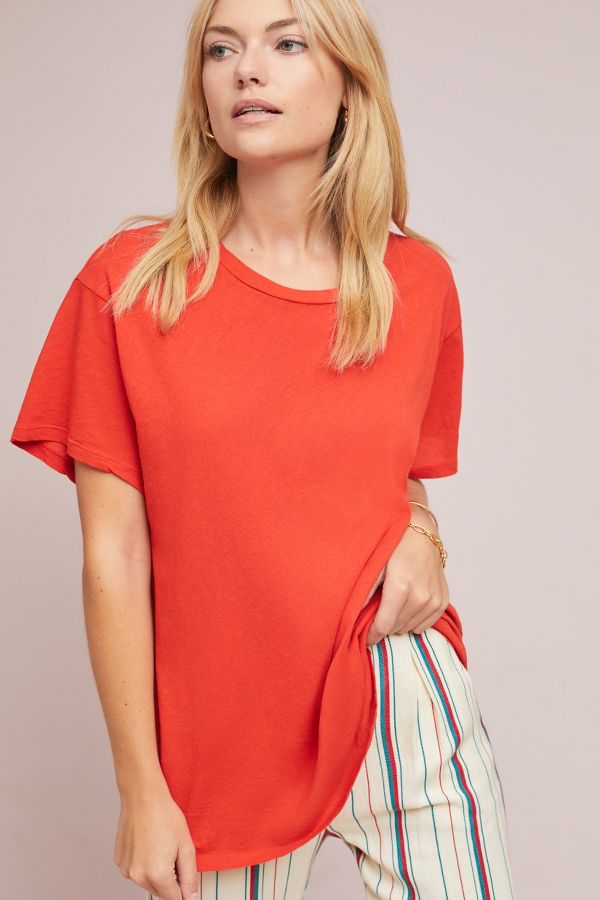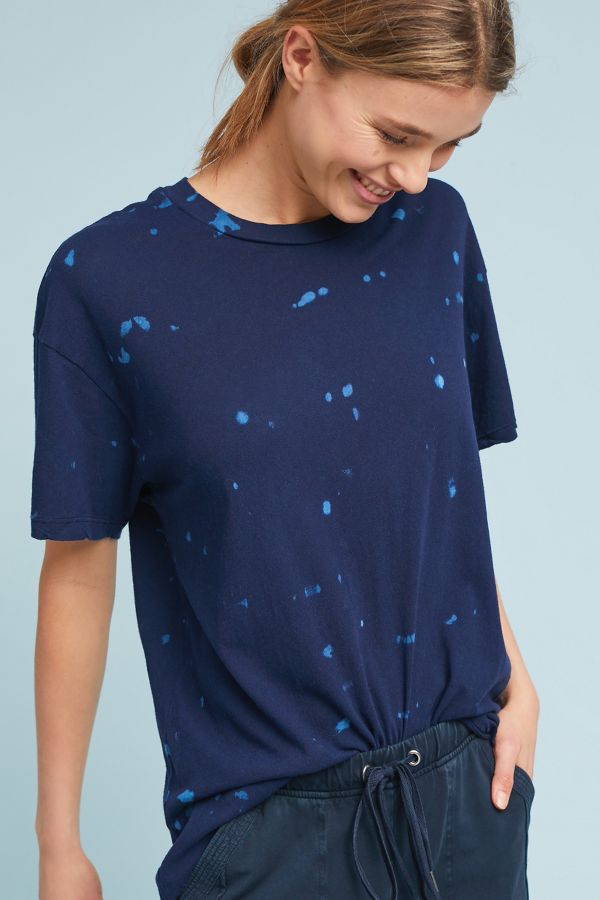 Their Lanky Tee comes in a fab bright red and super bright navy as well as black and white.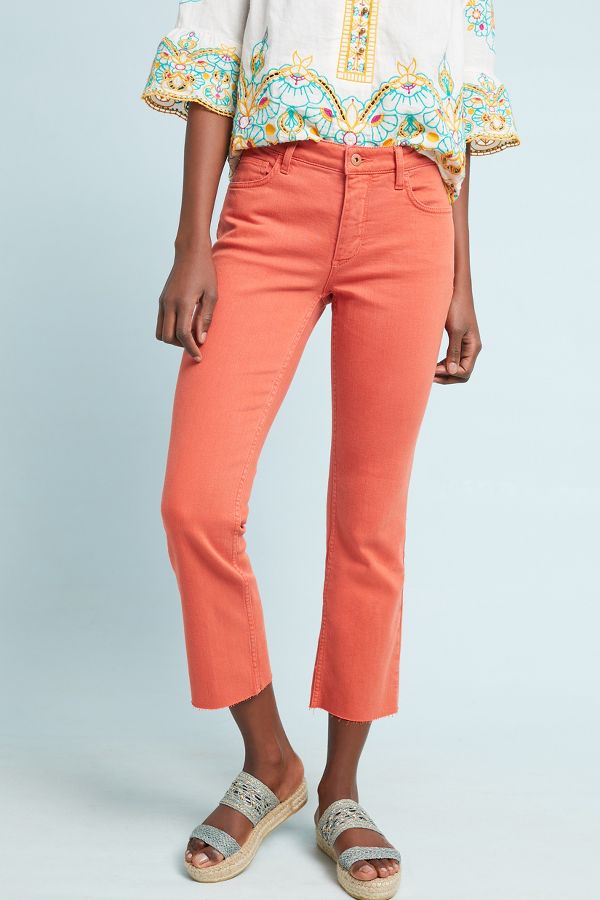 Or how about a great pair of Pilcro orange cropped bootcut jeans.  You can wear these with everything all summer long.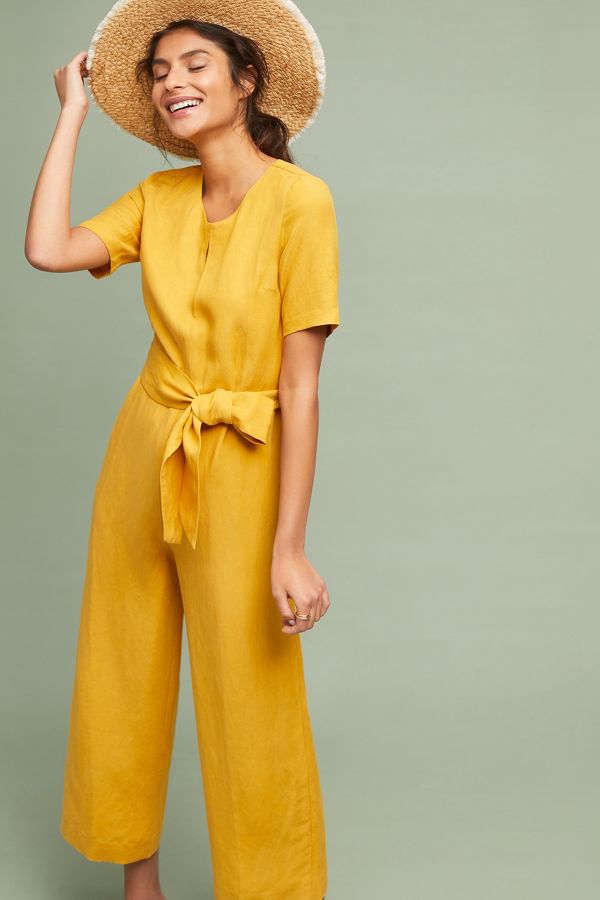 Or jump into one of the most important styles of the season! This cropped wide leg jumpsuit by HD in Paris is one of Anthro's best-selling styles in sunny gold. And Anthro has so many bright fabulous tops that I urge you to either go online and instore and check them out.  Here are a couple of my favorites.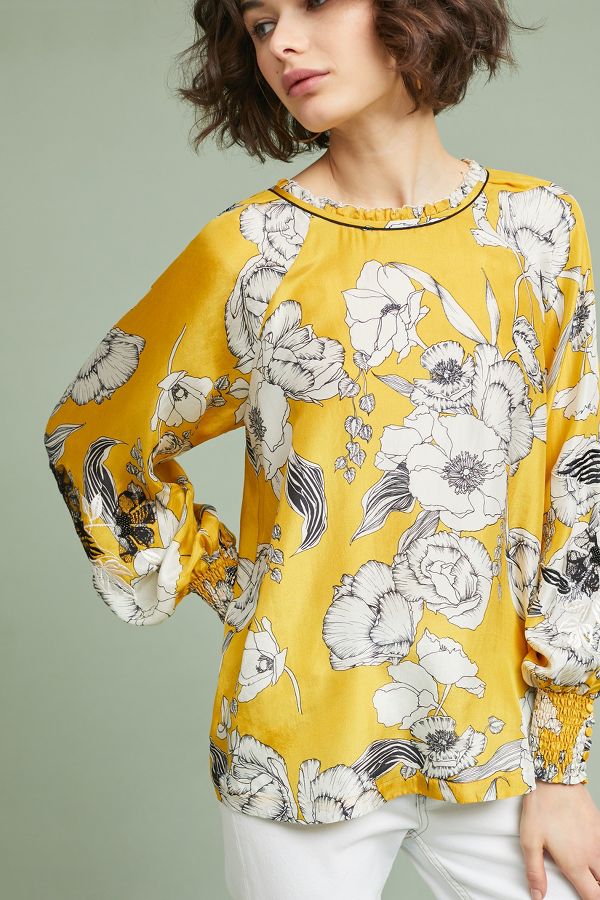 I love the bright yellow motif of the Giovanni Silk blouse by Vineet Bahl. It's silk so it is dressy enough to go for dinner or to the office and would look great under a navy jacket.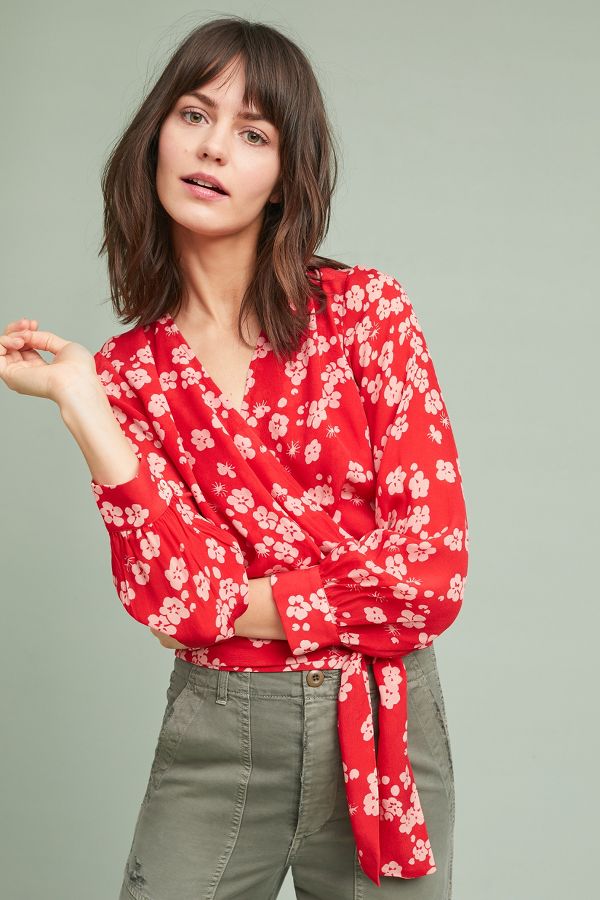 I have a huge crush on this floral wrap blouse from Rinku Dalamal.  I love the red and white!  It looks fab with the olive on the bottom and will perk up any white bottoms or denim you have too! And how cute is this Dariela Peplum blouse for a great weekend look!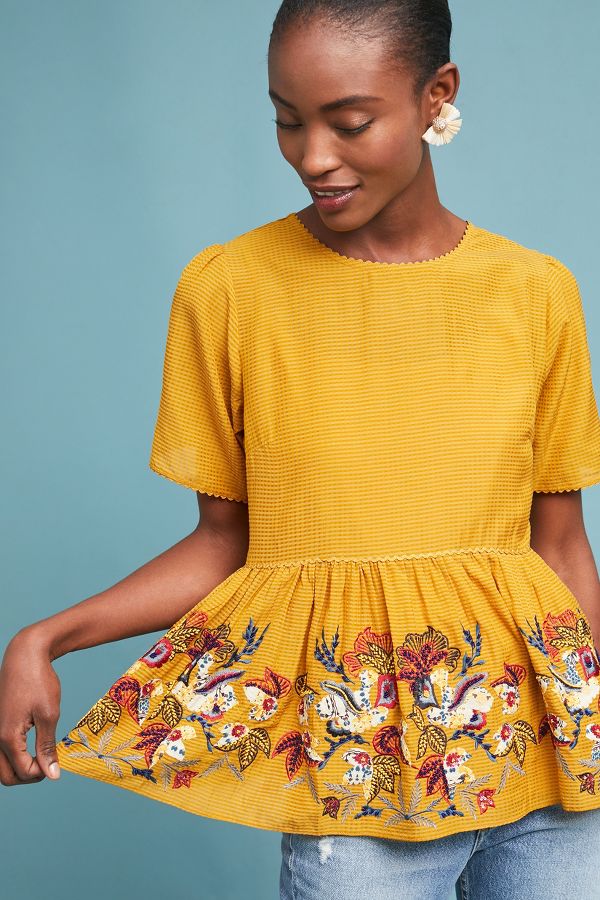 The tiny gingham check is so current and the embroidery is perfect.  This top will elevate your denim for the best look ever.
Talbots is also embracing colors this spring.  If you go online you will be overwhelmed by how many different choices they are showing.
Talbots Girlfriend Chambray Chino comes is 3 great brights.  Pick the one that works with your style! Or maybe you are like me and just thinking of a bright cardigan and shell to add to your wardrobe for spring. Talbots has a rainbow of colors in theirs.
As well as 2 bright pink shades, the set comes in bright green, bright blue, purple and black and white. Great for the office with a navy or black skirt and great with your weekend wear too!
JCrew is all about colorful pieces and accessories to pair with your neutrals for Spring 2018.
Their beaded flower earrings are a best seller and will brighten up every outfit you wear them with. One of my favorite must haves for Spring 2018 is the wide leg cropped pant, J. Crew has
this pair in Cerise or basic black.  This bright Cerise red would be fabulous with other brights, white, black and denim.
Ann Taylor's brights are tailored so perfect for the office and they are huge into shades of bright yellow.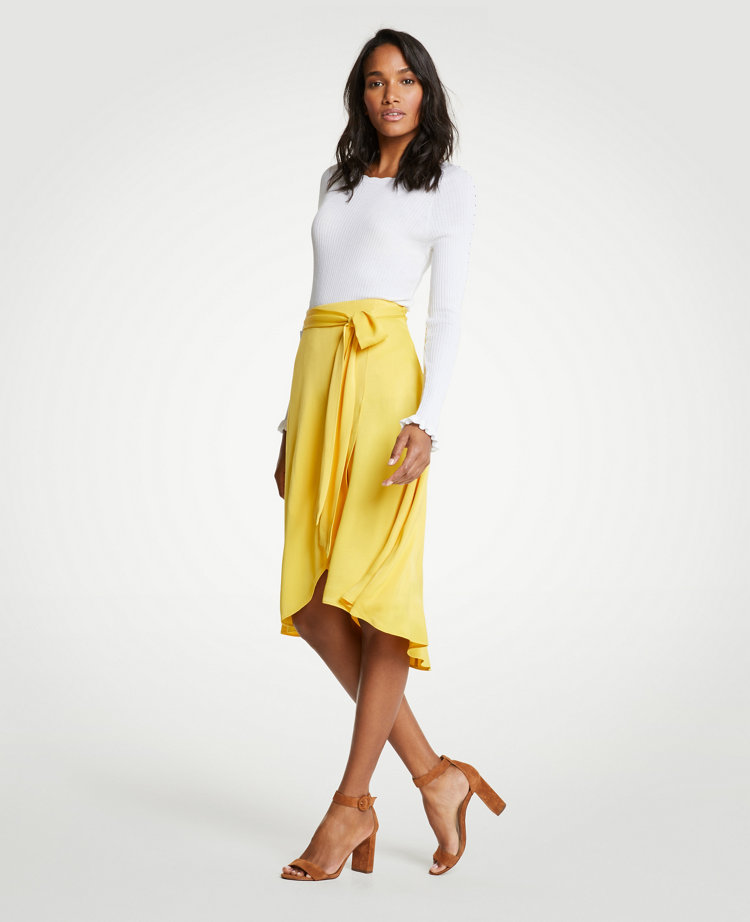 You could wear this fantastic wrap skirt everywhere and it is perfect for the office.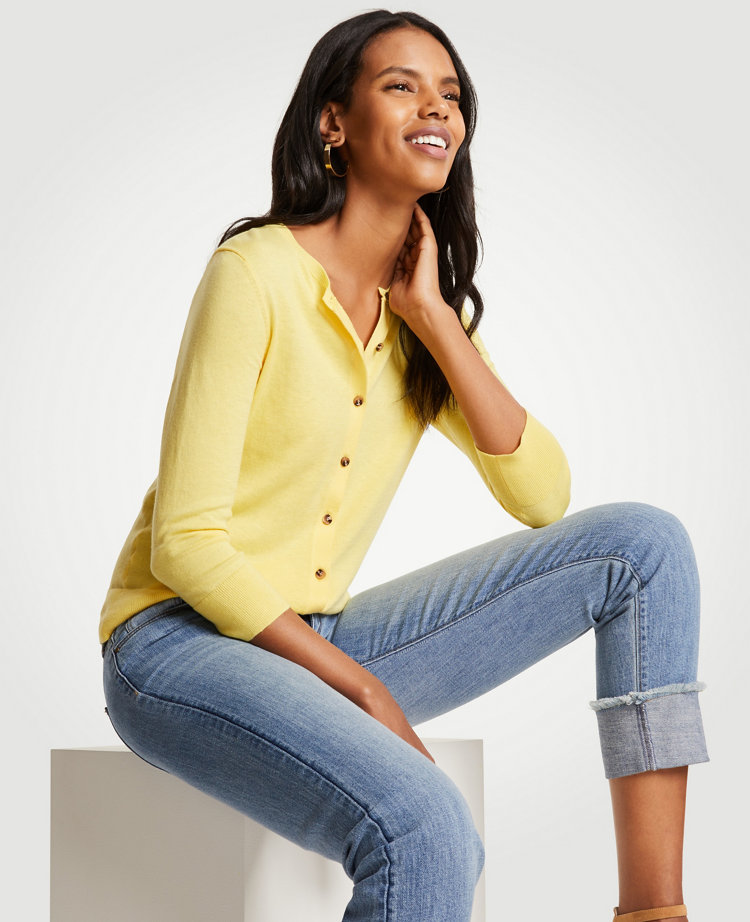 Or do a sunny cardigan that can take you both to work and weekend!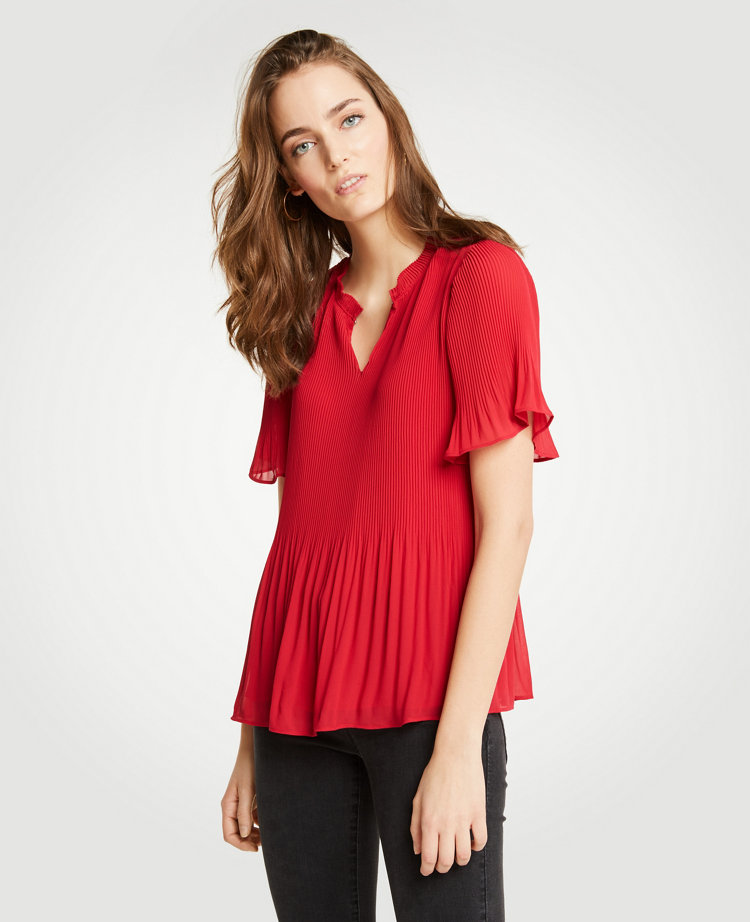 They also have stunning berry colored brights,  this micro pleated top comes in bright red and bright blue.  I actually bought it in black and love it so much I wish I had bought other colors as well!
You can only do brights if you want for Spring.  Pair them with white, black and denim bottoms.  You can wear them both dressy and casual and always be in style.
Pastels:
Pastels for Spring 2018 are even sweeter than ever before.  The soft palate for spring of roses, lavenders and robin's egg make me crave every piece I see. Banana Republic is all about the different shades of pale for spring. And they have pieces that are a bit unconventional when you think pastels.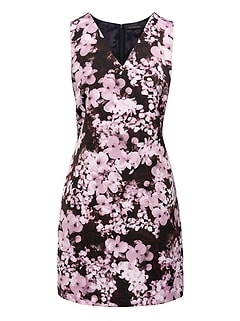 This floral shift dress can take you anywhere and it is all the soft pink and lavender on black.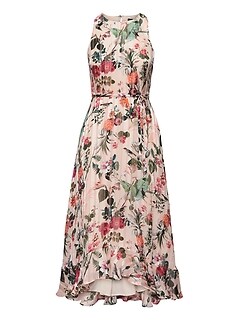 Their soft fit and flare maxi in a pastel floral print is perfect for all your spring occasions.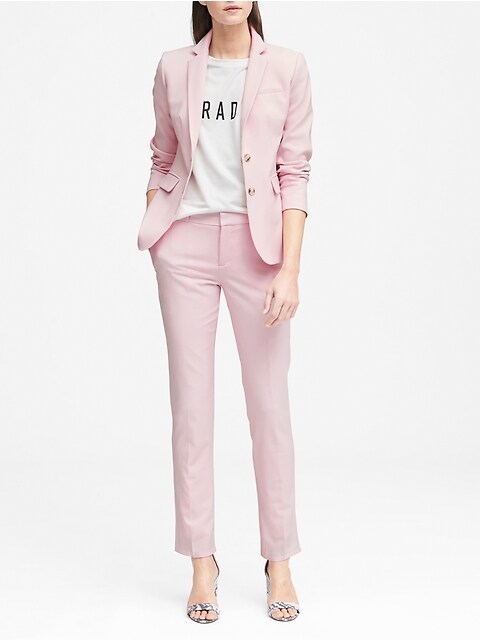 Suiting at BR for spring has taken pastels to a whole new level.  In lavender and rose both these suits will win in the board room and the jackets will be perfect with jeans and white t-shirts on the weekend!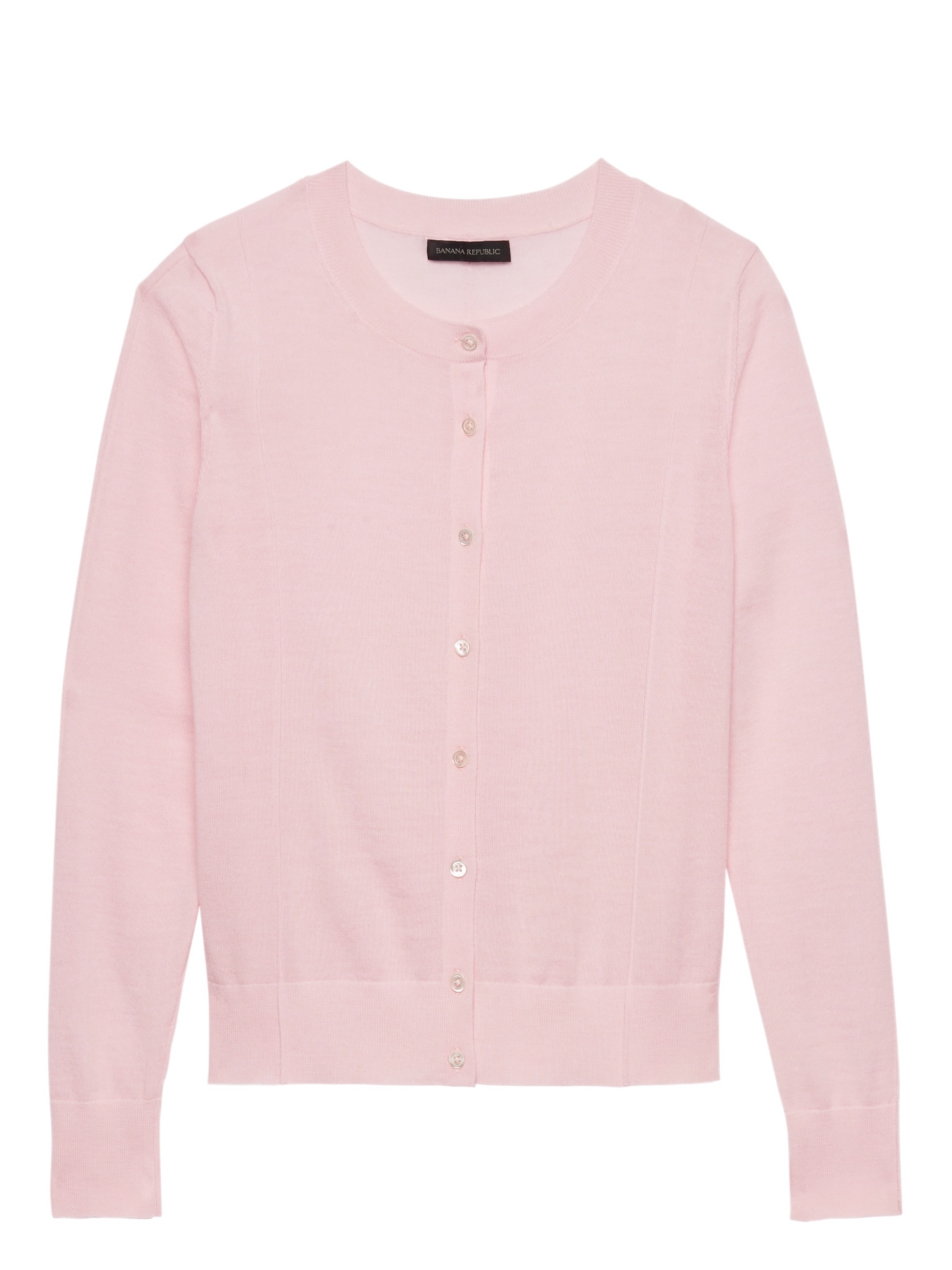 Their classic pintuck cardigan comes in 14 colors and runs from bright to this soft cocoon.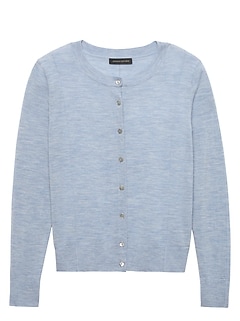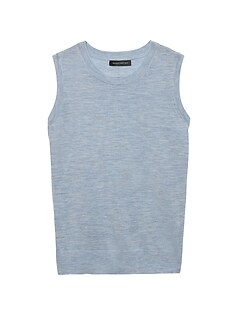 And if you want a twin set, it's on my list for spring, BR has the perfect Robin's egg blue and every other shade of pale you can think of.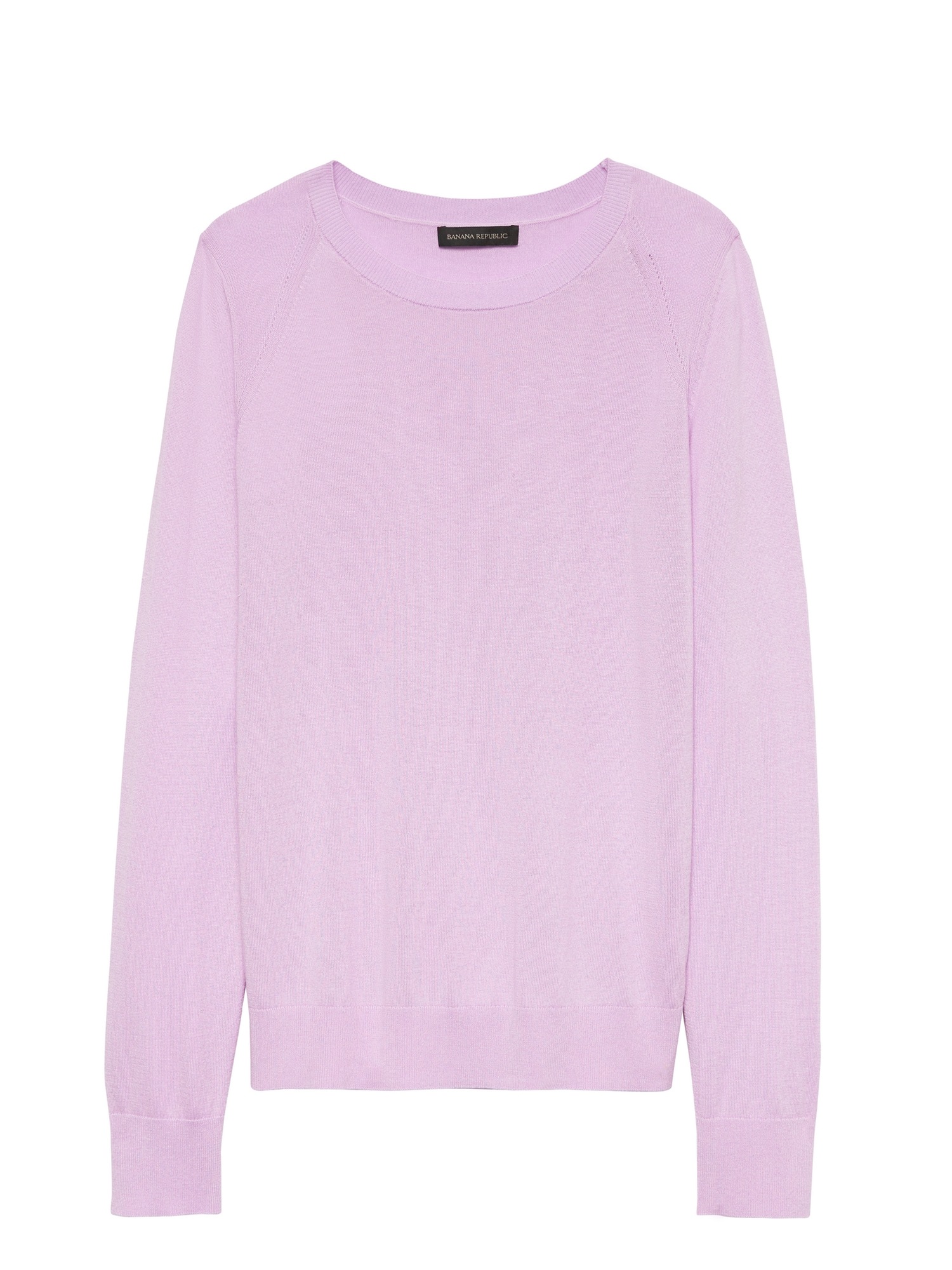 Or how about a Lavender Cloud colored silk crewneck sweater to wear with all your dark suits or dark denim to take them into spring?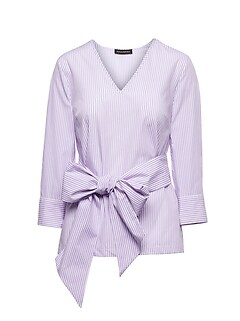 Even BR's stripes and ginghams pick up on the beautiful soft shades for spring.  The tie waist blouse is everywhere and in every color.  Lots of them in gingham too.  This is a great piece to wear with a darker pencil skirt for meetings or events.  Great with a wide leg cropped pant as well.  It works with a wide pant because it defines your waist, and will make you look longer and leaner!
Ann Taylor's Marina pant is a great wide leg crop.  it has a self belt to define your waist and if you wear it with a heel it can really work for everyone.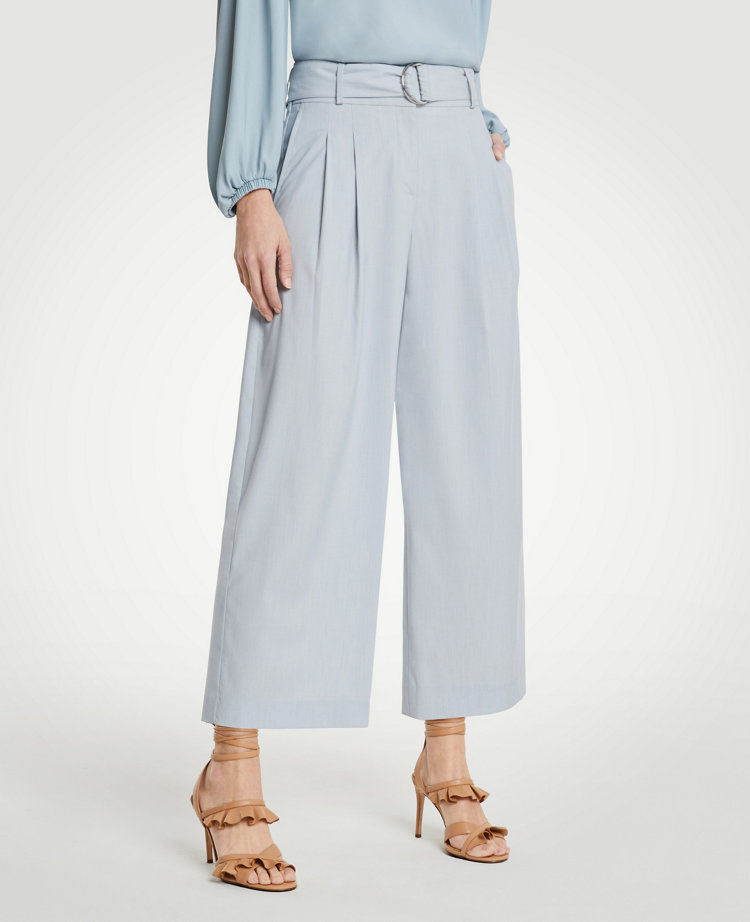 They show their Robin's egg blue head to toe and it really looks great!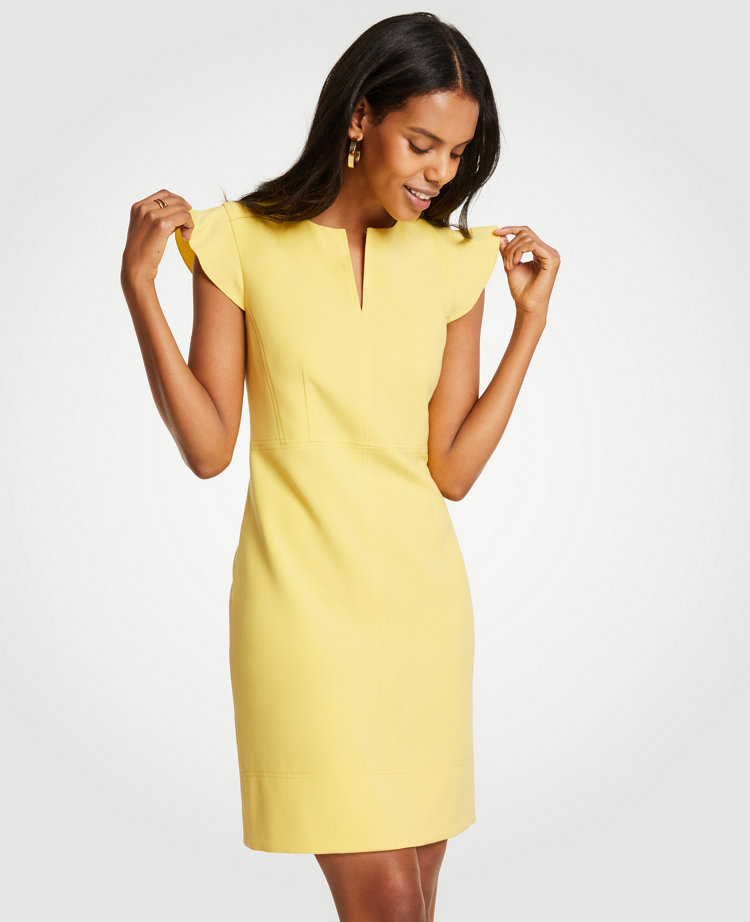 Or how about a soft buttercup colored flutter sleeve dress that can literally take you anywhere, AT has you covered.
AT is also one of those stores where you can have it all, brights and pastels with prints in all. This floral smocked Tee has both a soft colored base with a bit brighter print. Feel free to mix and match.
Spring 2018 is all about wearing things to suit yourself.  Color your outfits in the way you like.  Mix dots and stripes, wear pastels and brights.  This season it all makes sense. I could go on and on about color and show you tons from different stores, but I think it's time you took a look online or in store and find what works for you.  If you need help figuring out your colorful look, now is a great time to book a styling appointment with me. Email me at Suethefashionista@gmail.com for appointments.  I have a few April and May appointments left.
Next week we will look at the Japonica and asian influence in spring dressing.  So please check back.
Until next time…