I talk a lot about age appropriate dressing, I know.  I think I feel that I keep needing to write these kinds of blogs for two reasons: 1) I am moving on in maturity and notice that there are certain looks I could wear 4 or 5 years ago that I can't anymore and 2) I constantly hear women saying  and have them ask me should I wear this? Is it too short? Is it too tight? All the questions revolve around their age, not so much their body type.
So for this blog instead of telling you what not to wear (well maybe a tiny bit) I thought I would hit each milestone age my readers are coming up on and give great outfit suggestions to help you feel your best.
Dressing in your 40's
Almost all the women I know don't really look like they are in their 40's until they hit about 45.  Women in their 40's are mostly taking really good care of themselves and can look up to 10 years younger with the right care, diet and exercise.  So my suggestion is to celebrate that! Depending on your body type there are a lot of things you can wear.  You can still wear trendy pieces without having to tone it down.
You can play with as much color as you like (just remember you probably need make up to go with it) and can flirt with a length of dress or skirt that hits just above you knee.(Dress is Halogen from Nordstrom)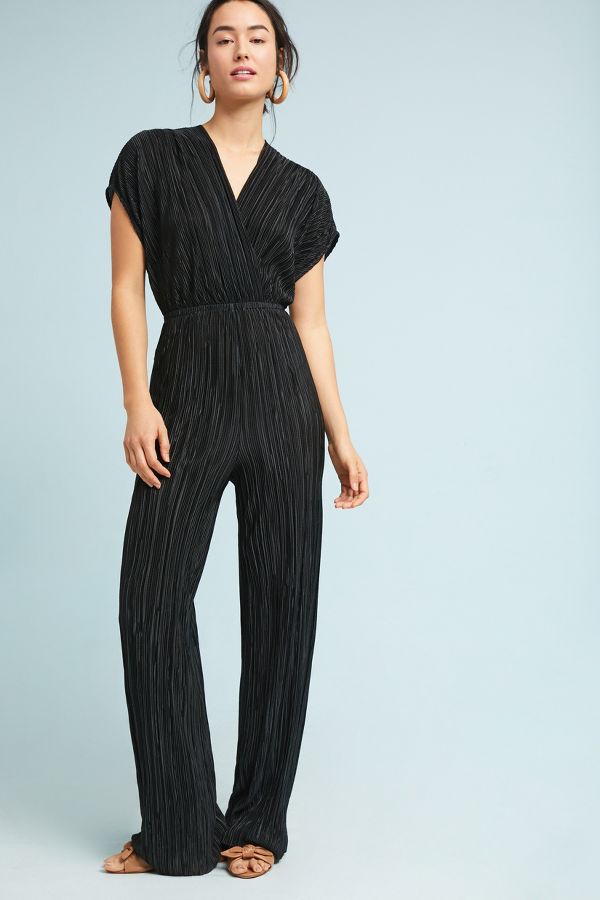 You can embrace things like Jumpsuits(from Anthropologie) that come in interesting fabrics and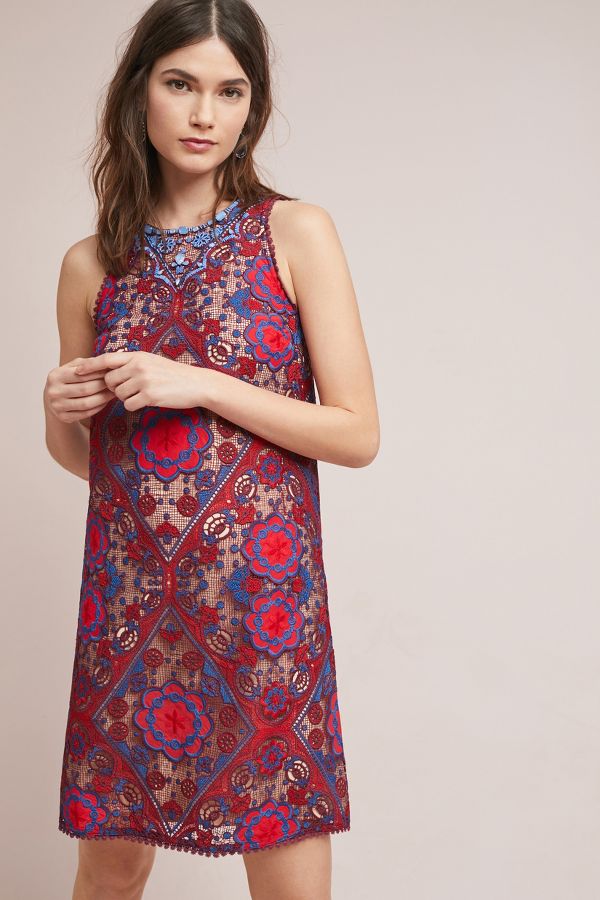 don't be afraid of showing your arms and shoulders if you feel comfortable. (Dress from Anthro)
What you could start to stay away from in your 40's is anything that you find in a Junior department, overly distressed denim, short shorts, mini skirts.  Those 3 things will really make you look like you are trying to hard to hang onto youth.  Instead choose a youthful trend that works like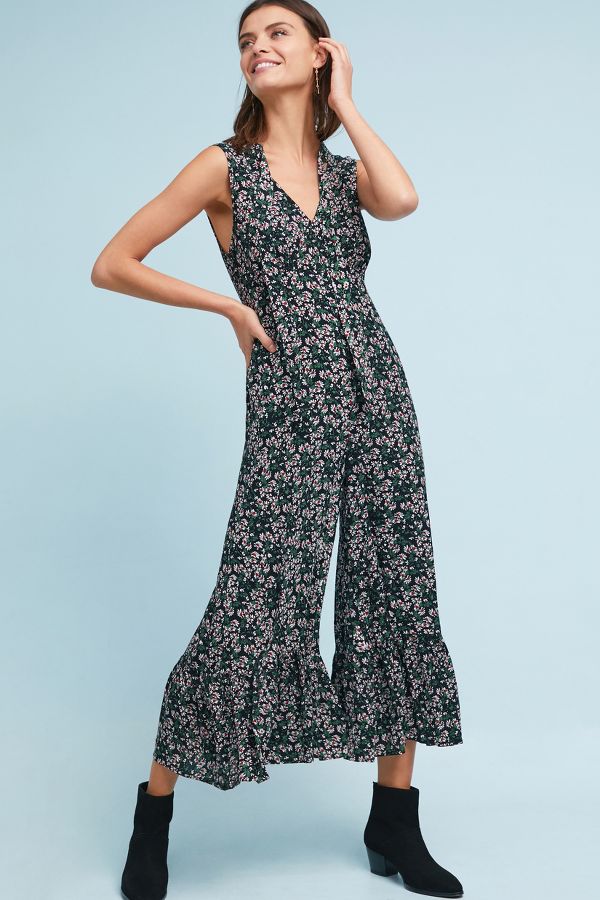 a wide leg jumpsuit in a print that suits your style.
Dressing in your 50's
I think dressing in your 50's is the trickiest, and not because I am in my 50's.  I think that there is a time when you realize you just can't dress the same way you did in your 40's.  So instead of lamenting that, embrace a new style.  Try for a bit more sophistication, even if you are wanting to be Bohemian.
This dress is from the Gap, and yes most of the things in the Gap aren't made for 50 year olds.  But I wanted to show you that a simple dress, if it's in a base color like black or navy can be made sophisticated enough to wear at any age.  This dress hits below the knee and accentuates the waist, it really does what we need it to. With the right shoes and accessories no one would know your dress is from the Gap.
Sarah Jessica Parker is a women in her 50's and she looks fabulous in this picture.  The trend she wanted was the sequin trend from last fall and she did it almost tone on tone with chic pants.  She took the trend and made it her own, simple and sophisticated.  Any woman in her 50's can do the same.
One of the biggest trends for spring is going to be mixing black and white prints like dot skirts with stripe tops.  You may want to wear the dot skirt, but just don't over mix it.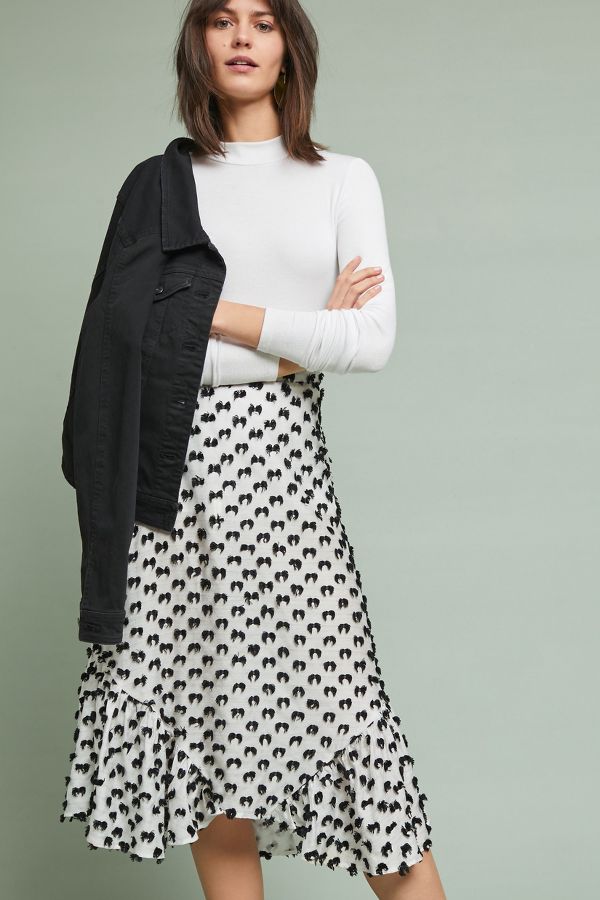 Take the printed skirt (from Anthro) and mix it with solid black and white pieces on top. Leave this look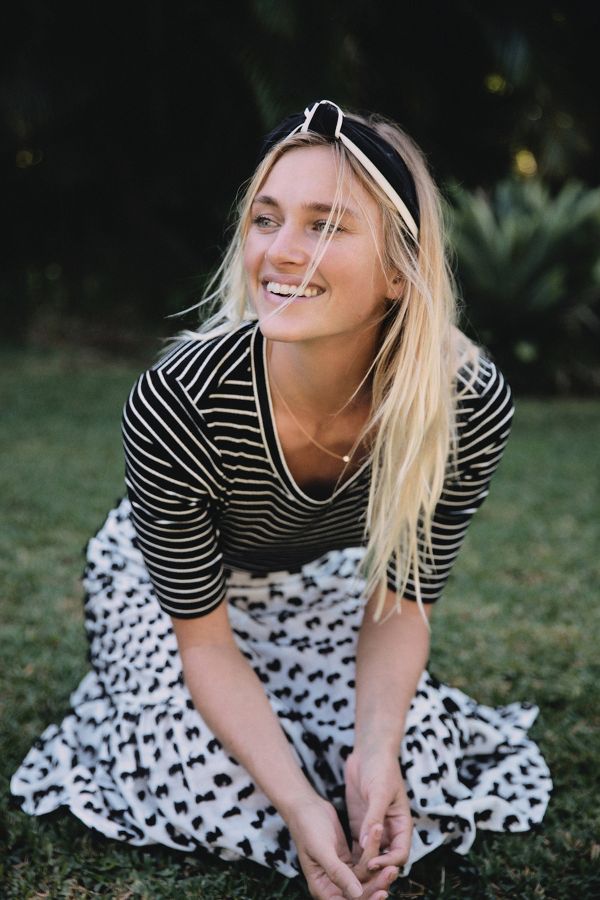 for your daughter.
Knowing how to interpret the trend so it stays sophisticated is what will be your best friend.
What should you stay away from: Well for sure mini skirts are out, keep your skirts below your knee to midi and maxi.  Stay away from distressed denim, a long lean look will work with everything better.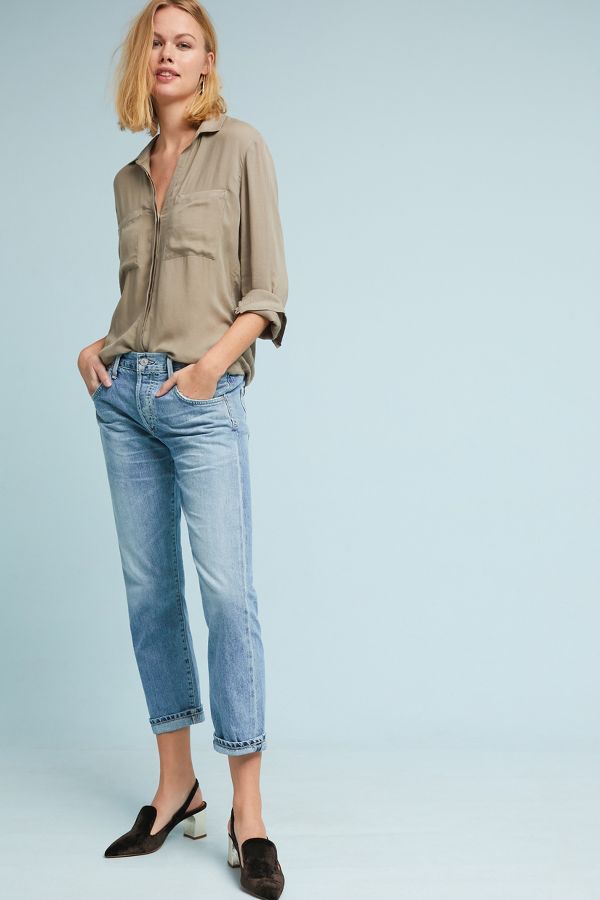 Play with your denim washes instead of distressing and even use embroidery as a detail.  Decide about bare arms depending on what you feel is comfortable.  Some women prefer not to be sleeveless over 50. I am sleeveless every time I go to the gym so I am pretty comfortable being sleeveless in the summers.
Dressing in your 60's
I hear turning 60 is quite liberating. Everyone talks about not feeling obligated anymore once you're in your 60's, if you don't want to do something you just say no.  I am really looking forward to that!
One of my favorite looks for women as they mature is a monochromatic way of dressing. Head to toe color.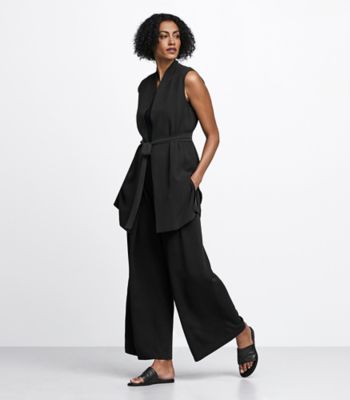 No one does sophisticated monochromatic for everyday like Eileen Fisher.  It is a perfect way of dressing once you are in your 60's and older.  I love Eileen Fisher, I wear it now and think anyone of any age from 20-90 can find their style with Eileen Fisher.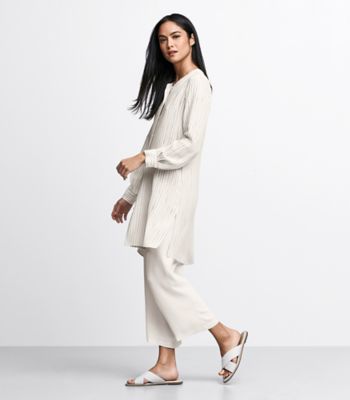 Simple Sophistication is going to be your best friend in your 60's.  Tailored or semi tailored pieces that flow beautifully over your body. With your jeans add details that elevate them like wraps and ponchos
they will take your basics up a notch.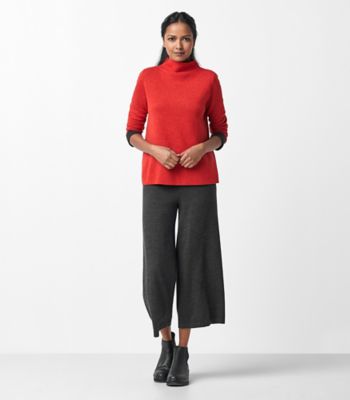 You can still wear trends and color in your 60's just don't go overboard.  But even your monochromatic dressing will benefit from a pop of color.
What to stay away from: Now is really the time to decide if sleeveless is for you. Some women can rock sleeveless their whole lives, others just decide a sleeve is better. You be the judge here. Stay away from all distressing, mixing too many prints and skirts above your knee.
For casual keep your denim either slim and dark or play with wider legs just not too faded.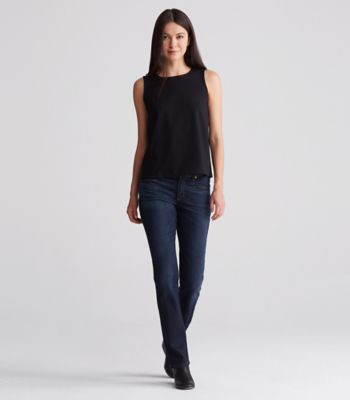 Long and straight jeans will make you look taller and adds to sophistication.
Feel free to go wider or go with an ankle length as well, stay away from embroidery and trends like lace or grommets, use those in your tops not your bottoms.
Dressing in your 70's and above
One of the things that women in who are 70+ are aware of is their comfort level. There is an old french saying that translates to it's not by accident we are beautiful, or there is no comfort in beauty.  But once you hit the age of maturity you can toss that out the window.
Take a look at Diane Keaton, she is 72 and really looks like she has it all together. She wears very tailored pieces, just like Jane Fonda and always accessorizes to make it perfect.  You can use that as your motto too!
Choose tailored shirts (Talbots) and cashmere sweaters as your signature looks
. Use details like zippers and accessories to wear the trend you are looking for.  So for example instead of wearing a bright floral shirt in yellow ( one of the biggest spring trends) wear the trend in a scarf
that you can do with your tailored solid pieces.  Keep your skirts and dresses to midi and maxi, 
and stick with solid colors.
Simple sophistication in shirt dresses and column dresses will flatter your looks.  Just adjust your heels and accessories to your occasion.
You can still be comfortable in denim.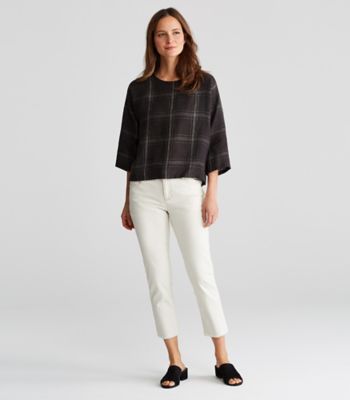 Wear it straight, cropped and even flare, just make sure the look stays sophisticated.
  I would even advocate a sophisticated jumpsuit in your 70's as long as your are comfortable.
Stay away from anything above the knee, anything too decorated with trendy things. You decide where to add the trend and wear it instead of it wearing you.  Covering your arms again is up to you, the jumpsuit above can always be work with a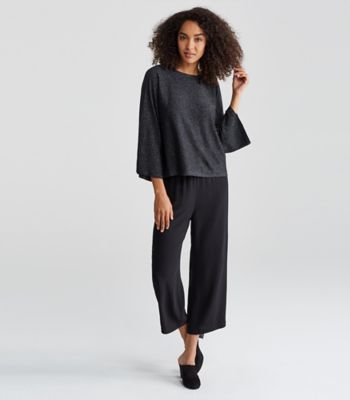 shorter boxy top or sweater to make you more comfortable.
My best recommendation for any age dressing is to consider what looks best on you.  Check your hemlines to make sure they flatter you. Choose colors and trends that enhance your look not detract from it. If you are worried your are over your head with changing your style as you age then ask for help. I can be reached at Suethefashionista@gmail.com and can do styling appointments in person or by Skype. Everyone ages, just embrace the new looks you will be going into.
Good luck with your ever evolving look! As this is the last blog in the month of February starting next week we will be exploring the Spring 2018 trends!!!!
Until next time…