What color is the one we always turn to? Black of course. It is seasonless and looks good on almost every woman.  It makes you look thinner and can work in every possible situation you are in.  Every season we hear that another color is the new black, but let's face it for most of us, absolutely nothing can replace black in our wardrobe.
Right now we are on the cusp of the holiday season. When you are looking for an outfit to go to anything where do you go in your wardrobe?  You start with a pair of black pants, or a black skirt or even a black dress.
Late fall, early holiday is where you can really wear a lot of your black pieces.  Mix them up with texture and sparkle and you are ready to go. This blog is going to be about how to wear black and how to accessorize and what make up to wear.  Black is a color that is mixes with almost every other color, but I won't delve into that too much.
Let's start with black pants. I have many, many pairs of black pants in my wardrobe.  They range from denim to lace and I wear them all! Just about everyone has a great pair of black jeans in their closet.  I have 2 pair, a cropped skinny from Eileen Fisher.
I love the fit and feel of Eileen Fisher denim.  I order a petite so they are a bit more of an ankle pant on me. These are a bit more casual and I find I wear them tucked into my boots in the winter and more for a daytime look.   My other pair is from Talbots.
I have a pair of their 5 pocket slim ankle and they are more like 5 pocket black skinny pants than jeans.  I wear them with everything and for everything.  The other black pants I own are wool with skinny and wider legs.  All with a bit of stretch so they fit.  My new pieces that I seem to be wearing more and more are a cropped flare pair that are darling with booties
here is a pair from Joe's jeans at Nordstrom that are similar, I bought mine at Hill's in Vancouver.  The other new pair of black pants are along this line but are black Tahari wide leg cropped pants
they are a bit dressier.
Black skirts should be varied as well, we have covered the basic black lace pencil skirt that should be in everyone's wardrobe. You can go traditional where the skirt just hits the middle or just below your knee or try
something a bit newer with a little sheerness to the bottom of the skirt.  A go to outfit, whenever you are in doubt is a black lace skirt and a black cashmere fitted sweater.
A sleeveless one for dressy.  This works with your black dressier pants as well as a great head to toe look. Or a fitted long sleeve
crew neck or ballet neck will work with everything.  This is one of Talbots cashmere sweaters, I find Talbots cashmere wears really well and you can always find a promotion to buy it with a discount.
Other black tops that will take you everywhere are things that you can wear dressy or casual.
This black Astr top from Nordstrom Rack will go with everything and the embroidery and lace on the hem of the shirt will look great over a high-waisted pant or skirt.
You could do a blouse like this one from Ellen Tracey, with a tie and sheer sleeves.  Tie it in a bow to the office with a pencil skirt and wear it undone for dressier.  
A black lace top is as wearable as your black lace skirt.  Head to toe with a lace bottom is great for dressy, but it can even dress up a pair of jeans or casual bottoms.  This top from Ellen Tracey is beautifully fitted to hug your curves and accentuate the positive. And you could always do something a bit more fun
like this top from Kensie that would work for any occasion.
A black dress can take you anywhere too.  One of my favorite styles of black dresses is a black lace sheath dress
if you already own one that's great, but if you don't try one with a bit of flare at the hem, like this one from Ann Taylor. A black lace dress with a jacket over top or a shirt or sweater underneath ( remember this season you can wear evening for day if you dress it down) can work for the office or business attire.  And how great is a lace dress for every occasion you could have and it works all year around.  The other essential black dress to a woman's wardrobe is a knit one. I recommend something with longer or 3/4 sleeves and that has a bit of a detail to it. 
A dress like this one from Nine West will be great for work with black tights and boots or booties and as you see it for going out.  Also sometimes on a cold winter night, it's great to slip into a cozier style of dress.  This one with the cutout detail at the neck is perfect for day or night.
So we have covered pants, skirts, tops and dresses.  Wearing black head to toe is one of the easiest things you could do. One caution: some blacks are lighter than others, if you blacks don't match exactly that is ok, but make sure you break it up or draw attention away with great accessories or shoes.
So if you are wearing black head to toe, do you have to wear black accessories too?  Of course not! For daytime throw a complimentary print or texture in their.  If you love animal print wear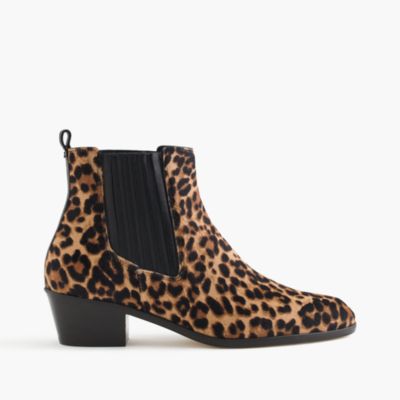 these fabulous Chelsea boots from J. Crew or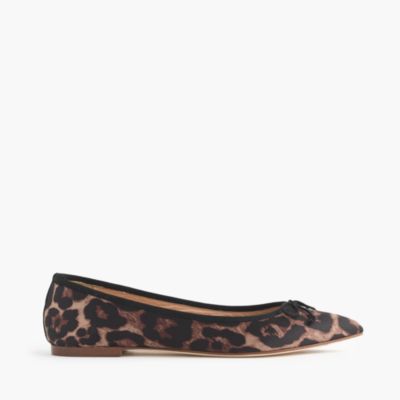 leopard flats also from J. crew. If you love sparkle then
try something like studded suede block heel from Ann Taylor. Or more casual go for 
boots like these from Anthropologie.  These are so fun, they could even be conversation starters!
Or if you love lace but don't want to wear it in clothing try something like this Miss Albright bootie from Anthropologie
. And my favorite new style of boots to wear with all black for this season are:
Any printed or brocade bootie you can find. These are from Miss L Fire at Antho and just picture how great they would be with a black short sleeve sweater and black pants. Any metallic shoe or patterned shoe works too.
For accessories, just decide which metallic you want to go with both silver and gold work with black.
  This metallic crossbody bag from Talbots can work with a casual look or dressy. Metallic works day and night.  So does a print bag, especially if it is one of the prints of the season like animal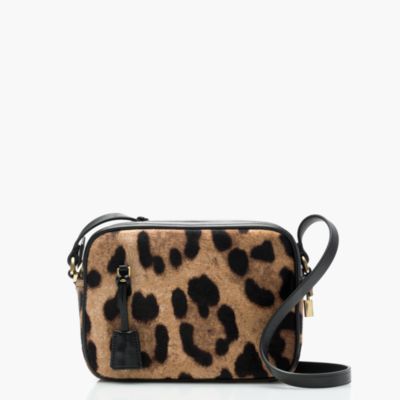 ( J. Crew ) or
brocade ( Nordstrom). Any color velvet works for evening and suede or leather can work for day.
Jewellery is totally up to you, everything goes with black.  Just make sure your proportion fits your outfit. Maybe try a choker as the one new piece you are going to buy?
Go with something simple and delicate with dresses and dressier tops.  Or if you are not comfortable with a choker try a necklace that sits on your collar
Something like this from Kate Spade at Nordstrom will work really well with crew neck and ballet neck sweaters or over your mock and turtle necks and really pretty with lower cut shirts and blouses.
Also with scarves and wraps,  try going for a complimentary print of pattern or color to wear with your black head to toe. One of my favorite places to buy scarves is Anthropologie. They always have something unique that goes with all my blacks.
Floral prints are so in for fall, why not try a dark floral print scarf to work with your blacks. I also love complimentary fabrics like this simmer houndstooth scarf from Ann Taylor 
this would work with everything black in your wardrobe, day or night. And of course we cannot forget how important faux fur accessories are this season, pay homage to it with a great faux fur multi color scarf
like this one from Ann Taylor that will not only work with black, but with almost everything you have!
Black can be your best friend. Try different fabrics like velvet and suede and try different prints with black on black, like brocade or lace print.  Just find what print is most flattering.  The best thing about black is that if you wear a black print on the bottom it still makes you look thinner!
Black make up is also making a huge comeback.  Wear black pencil eyeliner and smudge it a bit or if you are really talented smudge black eyeshadow with a slanted brush along your upper lids. When you use black shadow you need to protect the undereye area from the fall out of extra shadow, or you will look like you have 2 black eyes! Go to a professional for a lesson if you don't know how, or go to the MAC counter. MAC professionals are all trained and will show you how to use black eyeliner properly.
I really live in all my blacks.  I wear a lot of black with denim to dress it up and dress it down. And I love my black eye pencil.  I buy all my makeup from Luc at Pure studio in Vancouver.  It's great to have a professional to help you choose the right make up for you.  If you have questions about how to wear your black or what to buy please feel free to email me at suethefashionista@gmail.com or use the same email to set up a styling or wardrobing appointment.  You would be pleasantly surprised at how far your can make what you already own go by setting up a 2 or 3 hour wardrobing appointment to go through your own closet.  Book soon because I will not be taking any appointments between Dec 15, 2016 and Jan 15, 2017.  Book before the end of the month if you need to be ready for holiday parties.
That's all for now.  Stay tuned for an accessories blog and a special sizes blog before we hit holiday party attire the beginning of December.
Until next time…