Well we are into the last week of February and winter is slipping away.  At least that is what they are telling us.  Truth be told we are likely going to wear winter things for another month and I don't know about you but I am getting pretty tired of puffy coats and boots.  Today it was beautiful and sunny in Vancouver and I wore loafers instead of boots.  Yes, I was cold. But it was a nice change.
So that got me thinking.  If I am feeling this way then so are a lot of other people.  So I have been doing a little research and now feel ready to write the first blog that helps you decide how you are going to look this spring.
I actually have something to share with you all before I begin to talk about spring 2016.   I just compeleted a 5 week nutrition and exercise challenge that my gym ( Innovative Fitness) puts on every year.  I exercised with the hardest challenges I have ever had and ate super clean.  I am going to keep the clean eating ( no wheat, dairy or sugar) but I really need to cut back and take a day or two off a week from exercise. The reason I want to tell you about my 5 week journey is because I feel it is influencing my wardrobe. I feel stronger and look a bit leaner ( no I am not that lean) so I seem to be gravitating to my more fitted items. I actually cleaned out my spring closet last week. Of course I follow my own advice and try everything on, so I found that I kept the shorter skirts and the more fitted pants etc. But I digress and I know you want to start to talk about spring.
Spring 2016 can be summed up in a single word: PRETTY Everything for spring basically is out in the stores and on line to make you look and feel pretty.  There are some trends around that we have seen for a while: Boho and Sporty. And some new old fashioned trends: Florals and Lace with everything.  But there is always new and exciting things that happen with every season.  This season one of the biggest new things is the mix of colors.  We are seeing a ton of pastels, the biggest color of the season is Rose Quartz.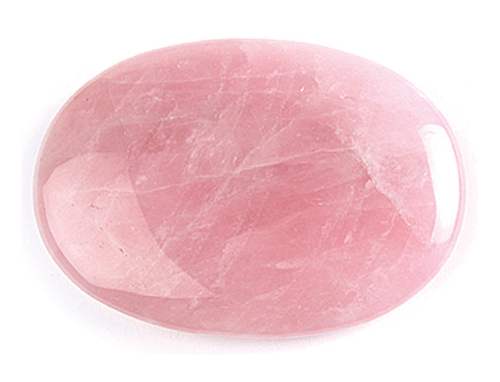 Yes the lightest, softest of the pinks.  And it is everywhere! There are also brights galore, so you will be able to wear whichever palette you choose!
Let's do something different than we did for fall.  How about I tell you what to keep in your wardrobe that you might have already. ( This will make it easier to clean out your closet and even could save you some money if you already own it!):
Keep you gladiator shoes and sandals.  Anything that ties up. Anything that ties is staying in your closet when it comes to shoes.
Keep all your lace.  Lace is everywhere this season and in lots of colors so if you already own it, keep it!This I saw in Banana Republic today and you could wear this lace shirt like a denim shirt because of the wonderful indigo color!
Keep your fringe detailed pieces.  We talked about this trend in the fall and it is remaining strong for the spring as well. Anything you bought with a fringe detail like purses, jackets and tops keep them all!
Boho is still strong but just a softer version. Keep your Boho pieces.
Sporty styling is stong and getting stronger.  So all the joggers and stripes you already own, keep them because you will wear them again this year.
Cutouts are still strong.  So if you already own a dress with a cut out back or a cute top with a cut out in the front keep it!Of course a cut out detail that doesn't over reveal is essential to looking your best as you mature.  Stay away from the huge cutouts in the back if you are over 30.
Last keep: all your block heels from last year.  They are comfortable and absolutely on trend again this season.  If they lace up your ankle even better!
There are basically a few trends that we can go over quickly in this blog and then in detail over the next few that will have you already for the spring season.
PRETTY
The Pretty trend for spring includes all the Florals out on the market.  Floral prints are huge for spring!  Pastel and bright floral clothing is absolutely everywhere. The pastel florals will have lots of that beautiful rose quartz color in it.  Also look for mint greens, lavenders and soft yellows.  The bright floral trend will have bright blue, oranges, yellows and pinks. I may even devote most of one whole blog to this trend it is so big this season.
Both these looks are from the t.b.d.shop at Nordstrom.
The Pretty trend also includes all the lace that you are seeing absolutely everywhere. Lace is huge in pastel colors and bright ones as well.  The big thing about lace is how it is being mixed with every other trend this season.  I made sure that I hung onto all the lace I already own, like that black lace pencil skirt.  Because it mixes with everything this season!
This gorgeous lace shell is from Ann Taylor and they are showing it mixed lace on lace.
Another Ann Taylor piece illustrates the lace trim that is so important on the edges of your garments this season.  Think almost a Boudoir look, with silk camis and shirts accented with lace.
But this trend is also about so much more.  Scalloped hems  and cuffs, bows on shirts, skirts and in your hair. And lots and lots of ruffles.
In Banana Republic today almost every top I looked at had a ruffle detail!
THE NEW BOHO
What is the new Boho all about? Well it is an extension from the fall Boho trend.  This Spring the pieces are lighter and a bit more feminine.  Lace is incorporated here and so is lots of fringe detail.  Cut outs are big, especially exposed shoulders.
This is the quintessential lace dress from Free People in the wonderful Rose color of the season. Think light wash wide leg jeans
like these from Madewell.
Paired with this HInge floral shirt.  And all tied together by accessories like the longer vest
or the fringe handbag
.  The new Boho is slightly more sophisticated than last Fall's version.
This floral blazer and rolled up boyfriends with neutral accessories really speak to the lightness and moderness of Spring 2016's Boho trend.
There are also two trends for spring 2016 that are actually mixes.
GIRLY/EDGY
The Girly/Edgy trend is a style mix of tough and soft. It is your lace skirt with your leather jacket.
It uses all our favorites from fall, like the leather jacket, moto boots and suede pieces and softens them by layering them with florals, lace and bows. Kind of like the 1985 movie Desperatley Seeking Susan with Madonna, that was the absolute extreme of this trend.  But the 2016 version is more sophisticated and the edgy is a bit more sexy and cool.  Exactly like the image above.
THE NEW SPORTY
The new sporty is similar to last springs sporty but it also encompasses all the stripes we are seeing everywhere.  So you can still wear your silky joggers and lace up sandals just pair it with a striped t shirt this year.
. One of my favorite looks this season, uses this trend mixed with the girly/edgy trend.
I love this look of the leather jacket, floral blouse, silk joggers mixed together.  It is with a high heel for evening and pair it with a lace up ballet flat for the office. The floral just softens the sporty look of the jogger and I love it. You can even throw plaid shirts here with denim on the bottom, just make sure the colors pop!
Like the pink in the striped T and the plaid shirt do in this image. And the best part of all is about your feet.  Flatform sandals, espadrilles and accented sneakers are everywhere.
So your toes will be very happy and comfortable!
Accessories tie into each of the trends for Spring.  Lots of loose updos and pony tails tied with ribbons.  Hair and make up are au naturel with a bit more.  So your hair and make up look like you didn't do anything but of course you did.  I will ask my friend and make up artist Luc Lacroix of Pure Studio in Vancouver to give me all the scoop on what the make up trends are for fall.  So look for that to come up the end of March or in April.
Layering necklaces is also a huge trend for Spring.  So wear one short one, a medium length one and then a long one together.  Or just fake it, you can always buy necklaces already in layers, makes things much easier!
Before I go on forever I want to let you know that I haven't gone into a ton of detail because over the next few weeks I am going to break down each trend in detail.  Also I know that the weather is not condusive to jumping into Spring clothes quite yet, so I am sure most of you haven't done your Spring closet clean out yet.  My what to keep section above should help you get started.  And of course if you can't face it you can always get in touch with me and I can come and help you weed out things that you won't be wearing in the future.
My next blog will be more about dealing with what is already in your closet from last spring and how to maybe add a few tweaks to keep wearing it this spring.  Then we will dive head first into each spring trend.
If you feel you need a stylist with you to do your closet I am booking appointments now for the first two weeks of March. Styling appointments for Spring, I am booking now for April 1 and after. To get in touch just email me at suethefashionista@gmail.com. Please use that same email address for questions and comments about any of my blogs.
Also I am just reminding you that I am speaking at We Canadian Girls Rock's spring event celebrating International Women's day on Sunday March 13 from 2:30 pm to 4:30 pm at Richmond Country Club in Richmond, BC.  Please feel free to email me if you want to attend and need details.
I hope the weather where you are is making you think spring.  If not give it a month and hopefully spring will be in the air!  Until next time…