Clothes are a huge part of holiday cheer for most women.  But they are only half of what you can do to make the holidays special when it comes to your wardrobe.  There are so many little touches every woman can add to an everyday look to take it up a notch and make it look special for a holiday party or get together.
Today I am going to break it down into categories to talk about shoes ( and boots), accessories ( purses and jewellery) and finally hair and make up touches you can do to add a bit of sparkle for that special look.
SHOES:
When most women think of dressy shoes they think high heels. But the hard part of wearing high heels to every event is that they really aren't that comfortable. So if I need to wear high heels to an event I try and wear a heel that isn't super high and has a platform front.
I happen to own this very pair of Nine West heels.  I love Nine West, but that is because they fit my feet.  Find a brand of shoes that fits you well and then see if they have something dressy with a platform that will work with your holiday looks. I also happen to have these same pair in black and for my feet the peep toe works great.  But there are lots of platfom pumps on the market.
Here is a beautiful pair of Michael Kors platform pumps that have a wider heel, again makes standing in them way more comfortable.
You could also wear this richly colored Mary Jane style of platform pump from Vince Camuto.  Especially if you are going from office to evening this type of shoe would work great for both day and night.
As I said above just about every brand of shoes makes a dressy platform pump you can wear for a holiday look.  But there are a lot of other looks that work as well.
Here is a pair of suede sandals from Whitehouse Blackmarket ( everything there is 30% off right now and through the weekend), notice the platform as well to add comfort to standing. 
I also happen to love these glitter heels from WHBM as well.  The heel is not as high and again maybe picking a dressy shoe with a heel that is a bit lower will be the way to make your look endure for an evening. And if you love glitter ( I certainly do) what about taking a different approach and wearing a flat dressy style of shoe?  Glitter or detail can make a flat style shoe look like it belongs at the party!
This one is a Kristin Cavalli flat that would work great with a dressy pant and top for a party.
Talbots is showing this glitter flat for the holiday season.  It would be fabulous with a short skirt and shimery tights for a party. But there are other styles in flats that work for holiday dressy as well.  What about a d'orsay flat with studding?
Another great style from Talbots. And nothing is better to have in your wardrobe as a back up that a great pair of black flats with some sort of embellishment
like these from Nordstrom.
Some other things that work great would be a sandal like this Nina one with a glitter to it and a lower heel or go for a kitten heel.
There are literally a ton to choose from if you go online to Nordstrom.  You will find a kitten heel that fits your feet and your budget.
As beautiful as all these shoes are I still love wearing boots or booties with a dressy look.  Now I will add a word of caution. I wear booties and boots with dresses and skirts but if I have something really elegant to go to I wear one of the styles above.
Here is a little hint if you are going formal.  If you will be standing and dancing in a long skirt or dress, try a dressy flat sandal or ballet flat because sometimes no one is looking at your shoes.
You could even get away with a dressy wedge look with something long.  Now back to boots.
I have a few boot staples in my closet that I wear this time of year.  I really love a high heel bootie with dressy pants and a top.
Something like this Via Spiga dressy bootie will work with everything from your dressy pants to skirts and dresses. The shaft is low enough on your ankle to wear this with any dress or skirt with the right pair of tights, especially if you have a tight with a great pattern
like these pin dot tights from WHBM. But I also have a few other pair that seem to get pulled out all the time.  One pair I love is a Stuart Weitzman from a few years ago.  It is a bootie with fur trim, here is this year's version
available at Stuart Weitzman online.  Mine is black fur on top but these would be equally as great with a cute dress or skirt on a cold winter night to go out for dinner or to a get together.  Use the fur as one of your key accessories and tie your entire look into it.  Maybe add a fur collar to your sweater or fur trim on your gloves.  Just don't go overboard and wear a big fur vest with these.  Remember sometimes less is more and if you spend a lot on your booties you will want them to shine.
The other pair I love for pulling on to wear dressy is a fabulous pair of high heels suede boots I have.
Mine are again Stuart Weitzman ( I like to go there on Boxing Day and see what is on sale) but these Cole Haan ones are also beautiful and would be pefect with a great black or richly colored dress or skirt.  Another look I love with boots for holiday is the over the knee boot with a shorter skirt. 
Choose any over the knee boot you like.  And then do a sheer pair of hose ( preferably in the same color as the boot) and a shorter dressy skirt. 
Here is the type of look I am talking about.  The boot, skirt and sheer hose are all the same color.  It will also work with a knee high boot ( my legs are too short for an over the knee look, so I do this same look with my knee high suede boot and a skirt).  It is a fresh and modern take on a dressy look this holiday season.
But what I have shown you so far is traditonal footwear for the holiday season.  This holiday is all about the unexpected so if you want to there are lots of other looks you can try.
Sole society has glitter sneakers that would look great with a sleek black ankle pant and dressy top.
Kate Spade is showing a cross between a runner and loafer, either in the two tone above or glitter gold, silver or black.  Great for dressing down a suit for a fun, casual holiday look. Or pull out a great little stacked heel sandal you bought last summer in an unexpected color
and wear it with your party dress.
ACCESSORIES:
So what do you consider accessories? I consider anything you can put on or carry to embellish or compliment your outfit an accessory.  Holiday accessories really can dress up an outfit or completely dress it down. Let's start with what we would carry.
My go to purse for a holiday event is a clutch or modern evening bag.  I am really lucky and my mother had incredible style.  She bought and put away two fabulous black evening purses that I wear constantly.  But I have also added to my collection.  My holiday bags run the gamit from what is vintage to what is new and interesting.
A beautiful, stylish and classic purse can double as an evening bag, especially if you have spent a fortune on it.
I consider this Kate Spade classic style something you can go back to over and over for a great evening purse.  But sometimes you really want something that will add pop to your outfit, so then I would recommend a clutch or minaudiere.  They come in all fabrics and prices
here is a glitter minaudiere from WHBM that would be great for a pop of color with an all black look. Believe it or not Talbots online has a great selection of clutches and minaudieres in all sorts of fabrics and colors.  Here are pictures of some of my favorites:
As you can see for less than $150 you could buy an adorable little minaudiere or clutch that would work for at least 3 or 4 years with your dressy looks.  I particularly love the glitter one above that comes in a gold or silver glitter.  They also make great gifts for your BFF's because a girl can never have too many cute little purses like these.
Another favorite designer of mine for novelty evening bags is Kate Spade.  They have a great selection of her bags at Nordstrom or Kate Spade even has stores in some of the bigger malls.
These bags are converstion starters.  They are fun and whimsical.  I have her clock bag from two years ago and I always get such positive feedback when I carry it. They are a bit on the pricey side but if you can find them on sale ( like they are now) I guarantee it will be something you wear for years every once in a while.
Because a lot of events are standing some women prefer to wear a dressier cross body style of holiday purse.
Once again anything small, delicate and interesting will work for holiday.
We have talked a lot about statement necklaces in the past in this blog.  Nothing is a better holiday look than a great statement necklace for taking a sweater, blouse or dress to the next level.  Some statement necklaces can even change the whole look and feel of your outfit.
How about something like this necklace from Eye Candy LA ( one of my favorite brands) to add detail to a white blouse and sleek black pair of pants.
Or pick something like this beaded fringe necklace ( Eye Candy LA again) to take a white t shirt and jeans to the next level for a come as you are get together. I simply love detailed necklaces and collars for adding something special to any top.
If you really want your necklace to make a statement and you are a bit adventurous maybe try a body chain that will attach to your statement necklace.
Or you can keep your necklace to the slightly demure side.
Wear a simple silver or gold pendant and then add the embellishment elsewhere, like with a great bracelet or earrings.
Something like this coin designed styled cuff will shine and add to any top.
Or dazzle your fellow party goers with a fab pair of chandelier earrings.  
Chandelier earrings come in all shapes and colors and are a huge trend in earrings for holiday 2016.
I also love stacked bracelets.  Try stacking a bunch that you have at home and then if you need to buy one more to add a bit of sparkle or glitter to the bunch.  Sometimes the best thing with a black dress is an armful or stylish bracelets or bangles.
But arms, necks and hands are not the only place you can add a sparkling accessory for a holiday party or event.
Try a glittery hair band or
a beautiful barrette or comb to your hair for a holiday pizzazz.
There are lots of different ways to add holiday to your hair do =, you just have to look and see what you like.
The last accessory I am going to talk about in this category is gloves.  Most women do not wear gloves as part of their outfit on a regular basis unless you live where winter is cold.  But dressy gloves can add elegance to any holiday outfit.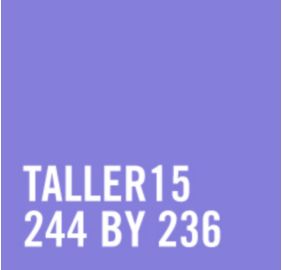 Black lace gloves can add some daring detail to a great jacket or dress.  And a pair of evening gloves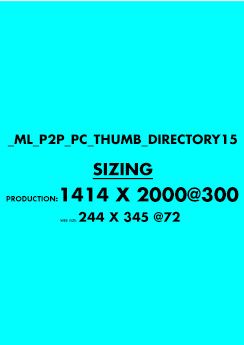 in the same color as your evening gloves will have you channeling Kathryn Hepburn in no time. Dressy gloves are not the easiest to find.  Vintage stores will have lots of selection.  Mine are all hand me downs from my mother.  She wore gloves with all her outfits.
HAIR AND MAKE UP TOUCHES:
If you have a very special event to go to for the holiday season, like Family Christmas balls or big New Year's eve parties, you will want to do something special with your hair and make up.   My first piece of advice is book a hair appointment in advance with your hair dresser.  If you have waited too long and want to do it yourself there are a couple of tricks you can use to make your ordinary hair do look extraordinary.
One of my favorite go to place is You Tube to watch hair and make up videos.  Lots of different ones are up on You Tube and they can show you how to do anything that you want. When I first got my hair cut to a much shorter shag than my long hair, I went to You Tube to look at different ways to wear my short hair ( that no longer fits into a pony tail).  It really helped, it showed me some ideas that I really took to heart.
Did you know you can buy pony tails and little hair pieces that look like buns.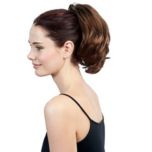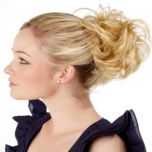 Sears online sells hair pieces like the pony tail above and the curly bun that you can just clip in to your normal hair.  They have lots of colors so you can find one that matches.  The one beauty blogger I follow is Dominique Sachse, she is You Tube blogger who blogs about hair and make up and her tips are great.  She is the one who told me about adding a hair piece to short hair.
There are also a lot of little make up things you can change to add glitter or elegance to your everyday look. One of my favorite things is false eyelashes.  I can go to Sephora, either in person or online and pick any look I want in eyelashes.  Big and bold
or something a bit more demure
.  They even have individual lashes you can just add here and there to your eyelashes to make them look longer and fuller.
Or you could add a sparkly eye liner or eye shadow to your look. One of my favorite brands for eyeliner is Stila and they make some wonderful glittery liner
or some fab smudge proof pencils in great colors
I prefer to just have a touch of glitter on my eyes or cheek bones.  
You can buy a palette of 3 shadows like this one from Stila and use the glittery color as a high light on the top of your eye right under your eyebrows or on the top of your cheek bones.
You can also be demure with your eyes and add punch with your lips.  Wine and Reds are the colors that all the magazines are showing for holiday 2016.
Find a lip stick you like and rock a rich color for your holiday party.  Don't forget to line you lips iwth a complimentary liner and blot and powder and reapply for a look that lasts all night long. The last thing I am going to talk about is a holiday nail look.  I am a french manicure girl.  I love it, it is simple and elegant and works with every look.  But when I see someone with a fabulous color on their nails I have to admit I always have a pang of jealousy.
There are lots of set of colors that have one sparkly and one demure color.  Or wear a color you have already and buy a glittery top coat to change the every day into special.
It's fun, appropriate for holiday and a very inexpensive way to change up one thing to add a bit of sparkle.
I absolutely love the holiday season and the clothes, accessories, hair and make up that goes with it.  I feel I look better when I put effort into making my outfit and all the little touches ( shoes, purses and accessories) that you can add make you feel even more beautiful.
This holiday season, pick a look, hold your head high and rock what ever look you choose to own.  Wear a bold lipstick and fab accessories with confidence and I promise you will own whatever room you walk into.
I am really hoping some or all of you send me questions to answer in the month of December for my blogs.  I will post one more next week talking about casual winter style and a bit about shopping on sale.  But after that I am counting on you to send in your questions and ideas for what you want to hear about.  Please email me at suethefashionista.com and I will keep blogging until the 20th of December with your questions.